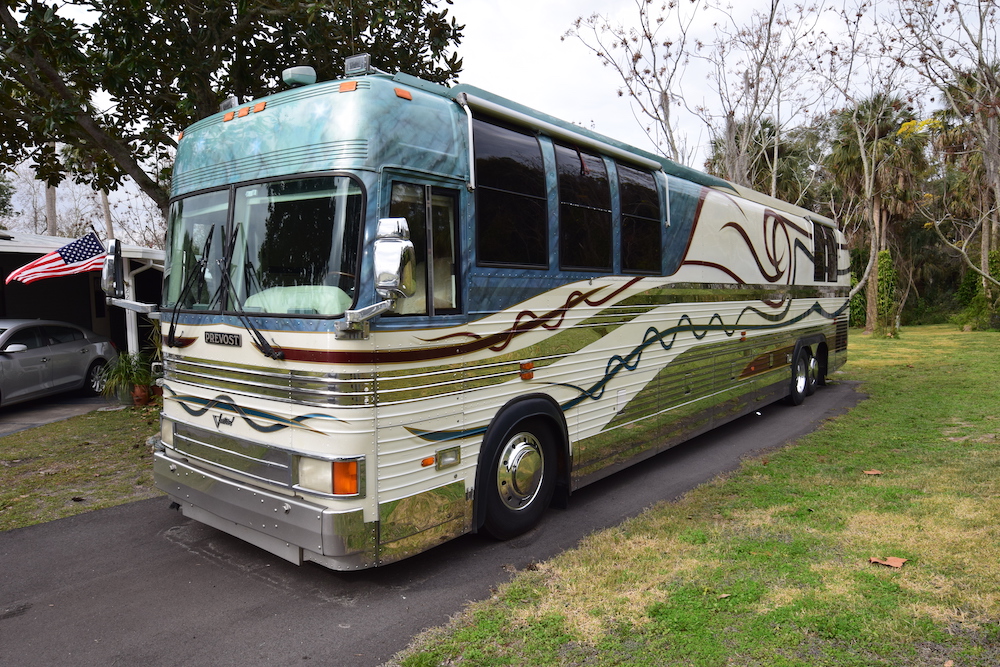 1995 Prevost Vantare XL
Non Slide
$ 110,000
440,000 Miles
Series 60 Detroit Engine
   Allison B-500 Transmission

This head-turning bus has been a fixture at NASCAR and NHRA Drag Races it's entire life to date!
 It is perfectly set up to live and travel in, with some uncommon features including lots and lots of storage; 2 full hanging double closets in the bath area with a carousel double closet in the bedroom (all fully cedar lined), an over sized bathroom to accommodate the 2 person Jacquzzi tub and shower (one of maybe a dozen ever built by Featherlite), a 190 gallon fresh water tank, marble floors with brass keyways in the kitchen and bath with bamboo floors in the salon and bedroom, dishwasher, newer microwave/convection oven, 2 burner Princess electric stove, 2 Trace 4000watt inverters w/8-4D Lifeline house batteries, outdoor entertainment center with 32" flatscreen TV, DVD player, AM/FM Stereo with CD changer and cassette player/recorder, and slide out drawer for a fridge, newer flatscreen in the salon...you name it!
 The floorplan inside starts with a center isle in the salon through the bath gradually becoming a side aisle entry into the bedroom where another unique feature resides...the full sized Queen bed is situated at an angle from the bathroom bulkhead and facing toward the rear closet allowing completely unobstructed access to the rear closet and the ability to get almost all the way around the bed!
 In addition, there are 3 Bedslides in the storage bays outside allowing for complete access to your storage without stooping.  
My wife and I have made this bus our home for the past 12 years travelling the country and working the NHRA MelloYelow Drag Racing Series and have personally put more than 320,000 of the 440,000 total miles on this million-mile coach, making many improvements and upgrades along the way including replacing and/or rebuilding all 3 roof mounted A/C units, we recently had the Multi-zoned Aqua Hot system completely rebuilt from the boiler out, and the Martin Diesel Generator was rebuilt and completed with a brand new Gen head just this past year (i think there may be 300 hours on it).
 The bus comes with a 2016 24'x7' high Look trailer, 10,400# GVW, with newer 10 ply tires set up to haul a car and motorcycle...all for $110,000.
 I also have numerous extra/spare parts which can go along with the bus.     

I hate to sell it but a coach like this is made to drive and after a total of 14 years of travelling and working, we just aren't going to put enough miles on it anymore, so it needs to move on to it's next lucky owner.
 The coach is currently in Leesburg, Florida and has always been a fair-weather bus even though it was set up with the cold weather package from Vantare.
For Additional Information Please Contact :
Kurt at 612-819-0999 or Email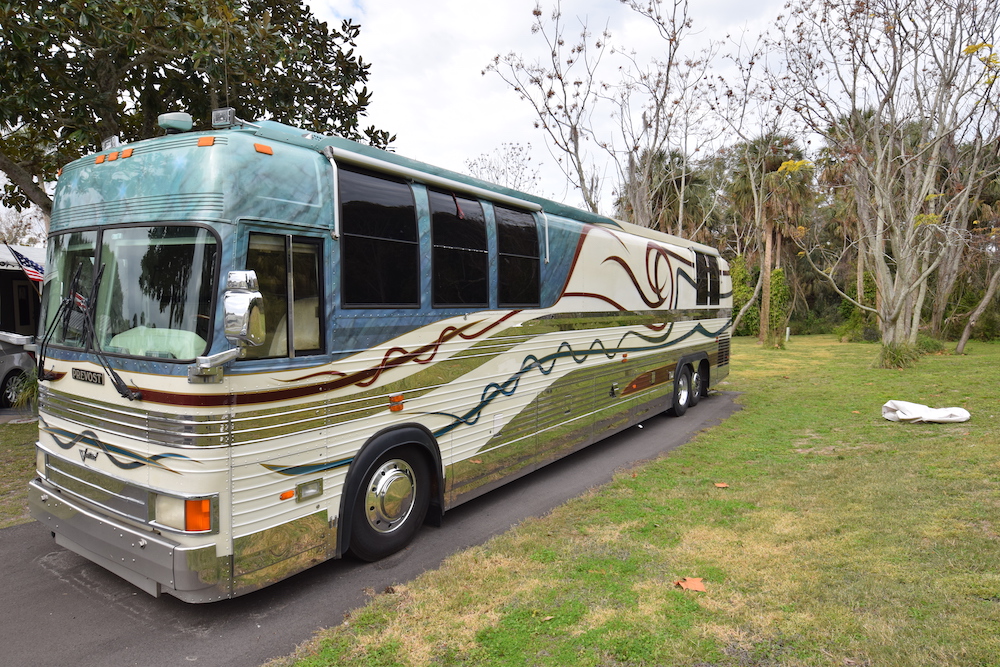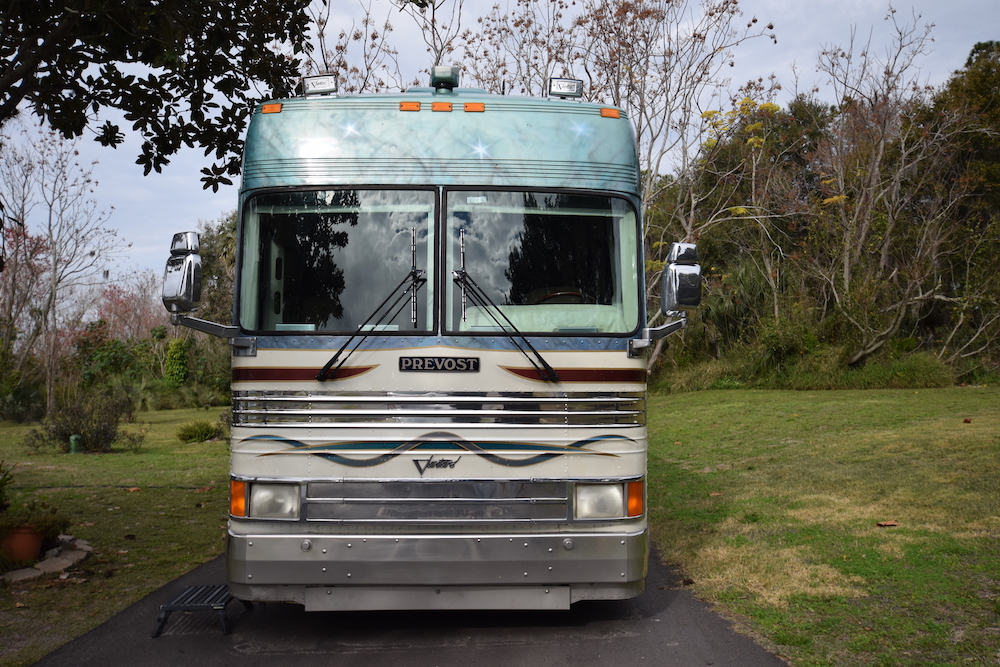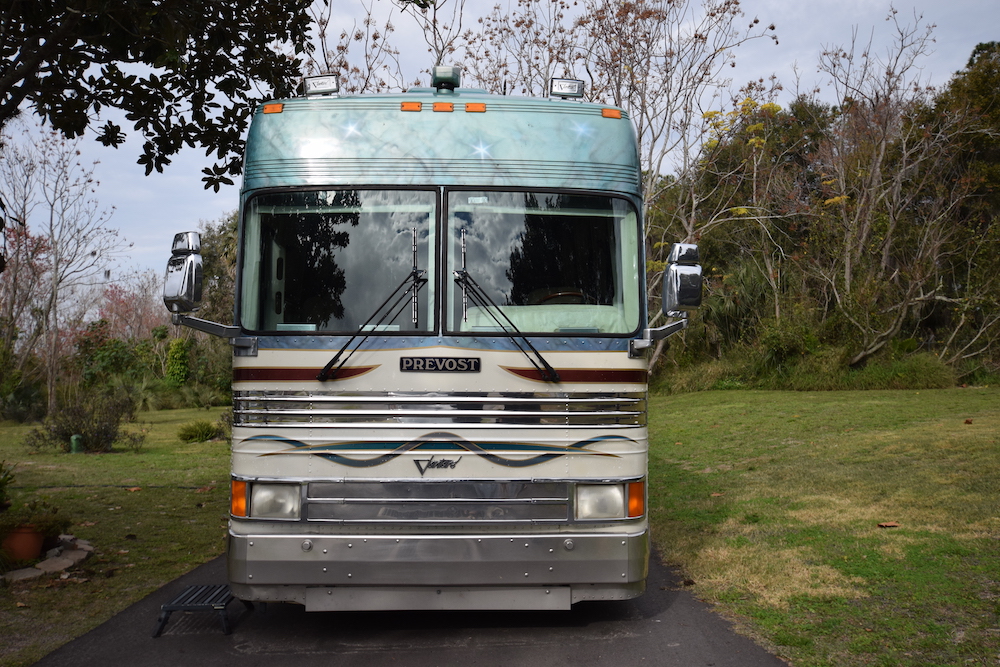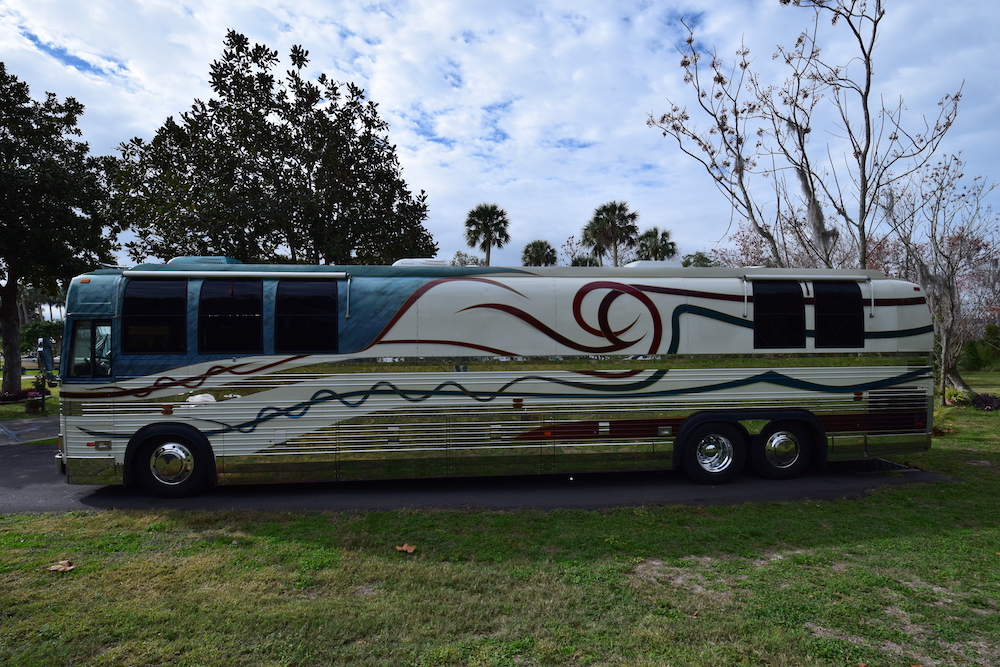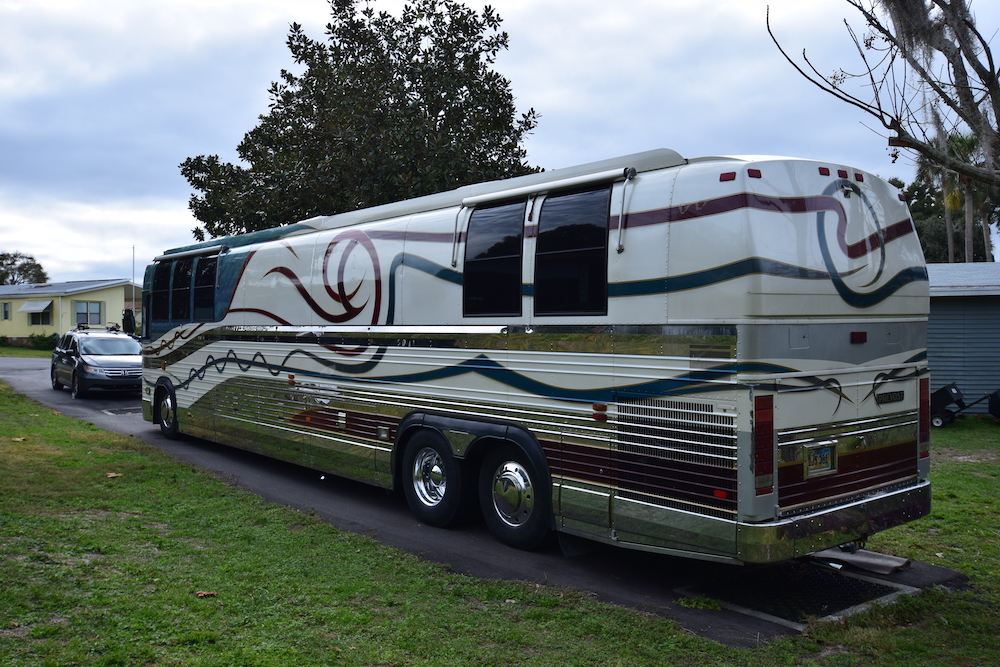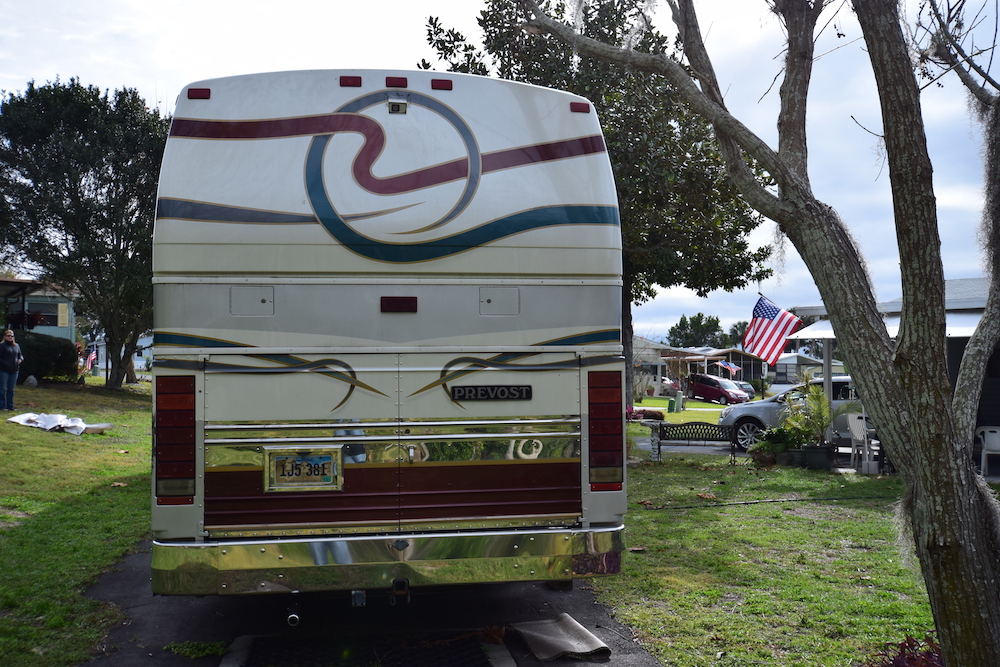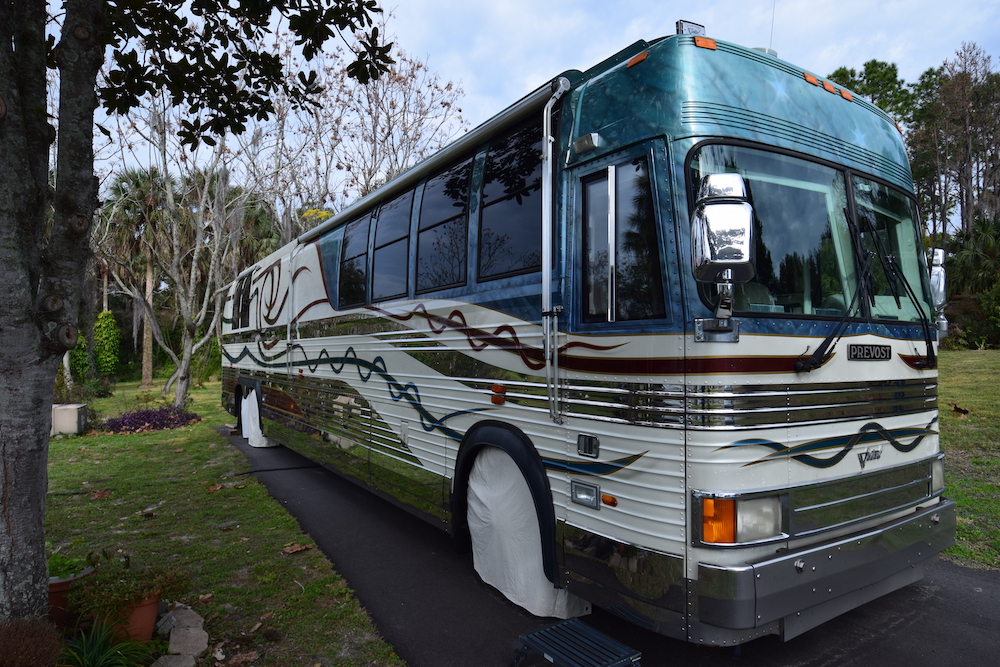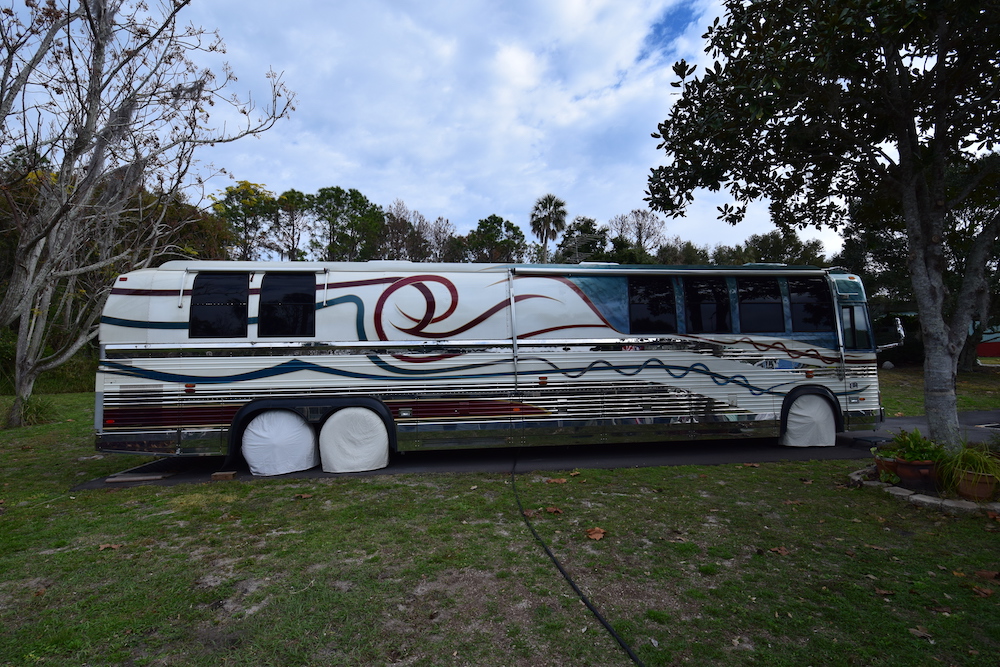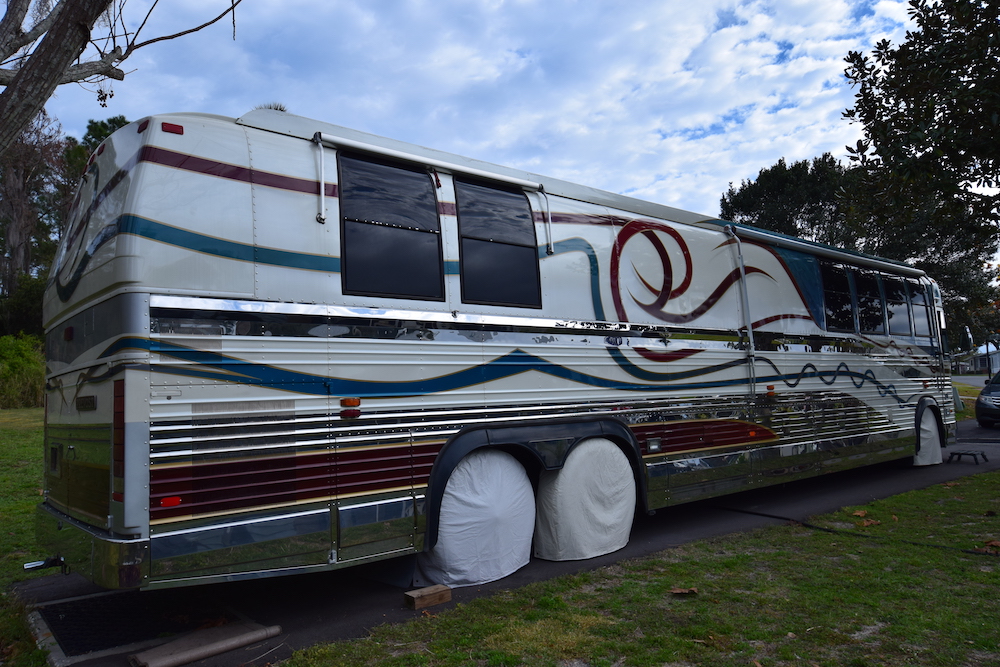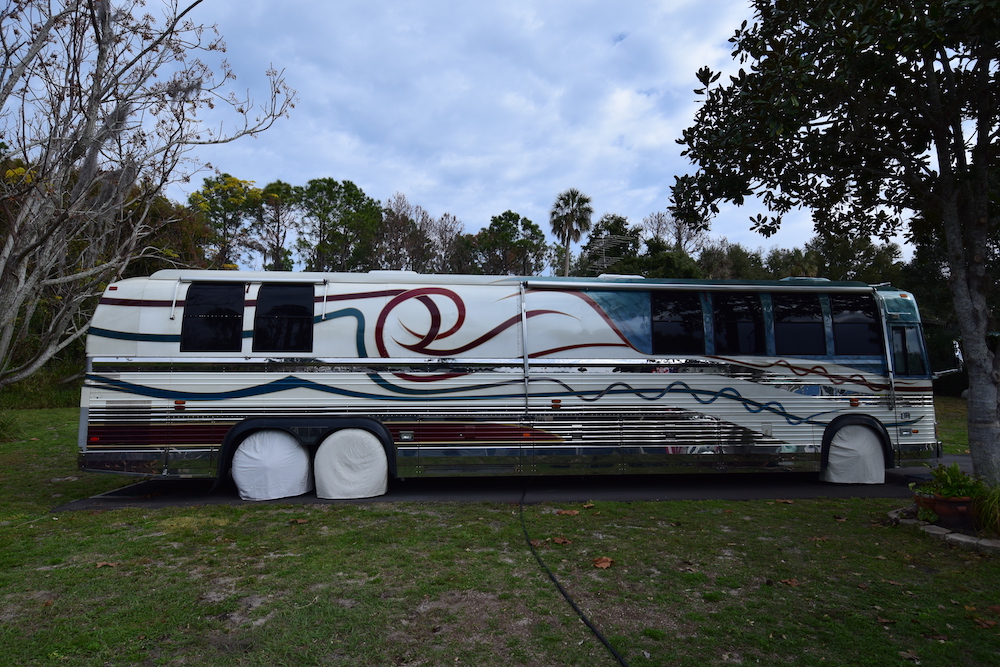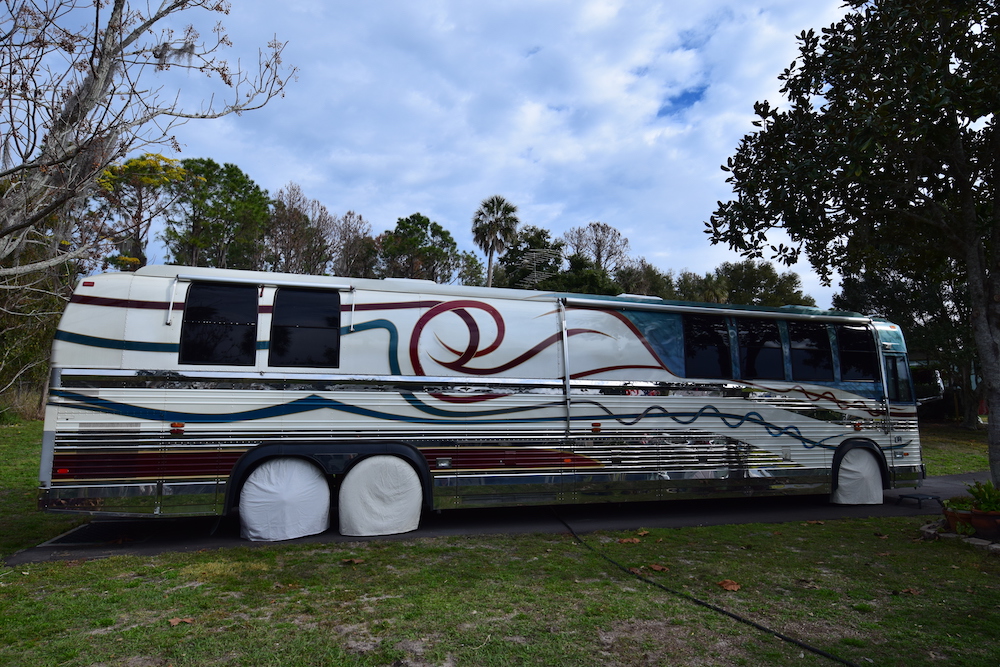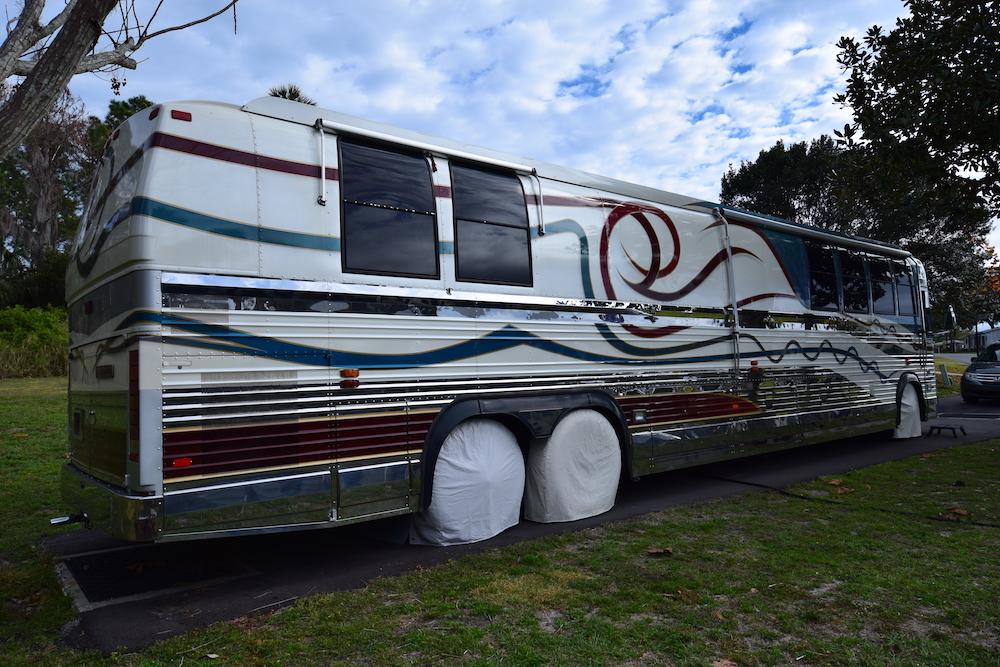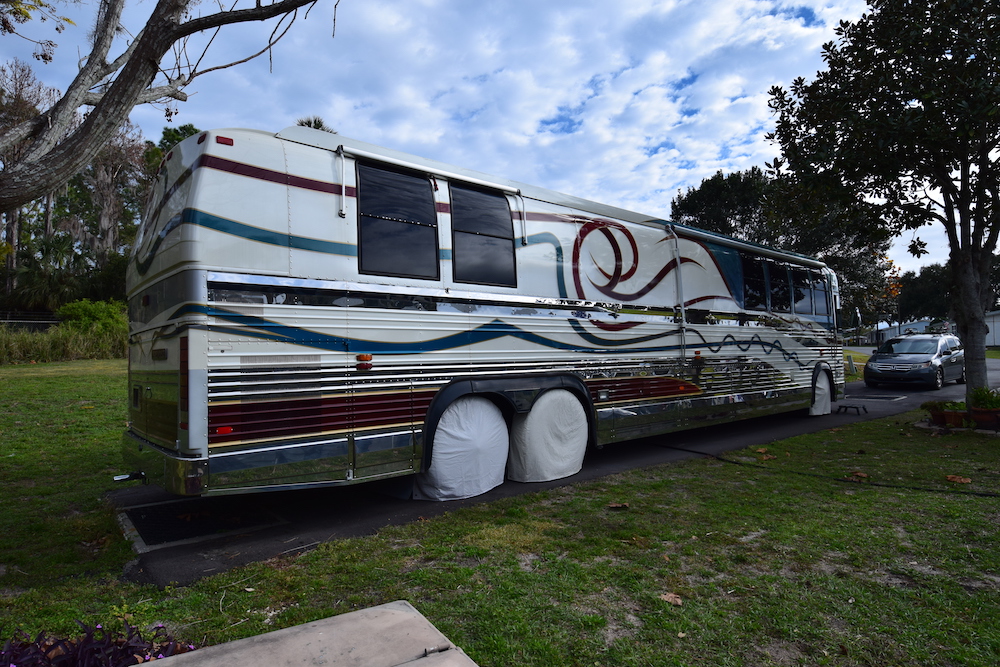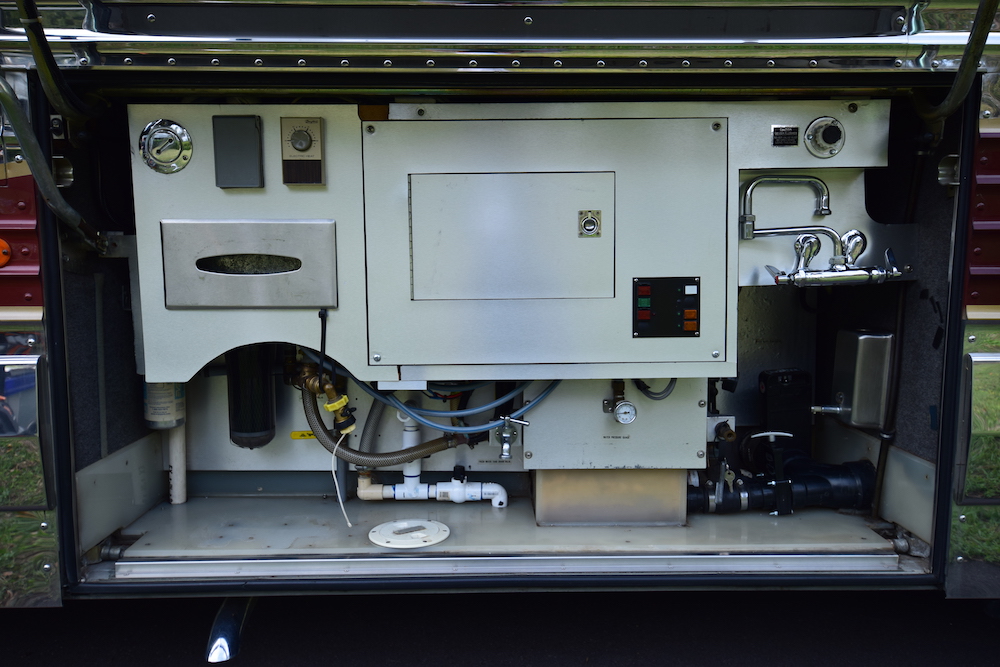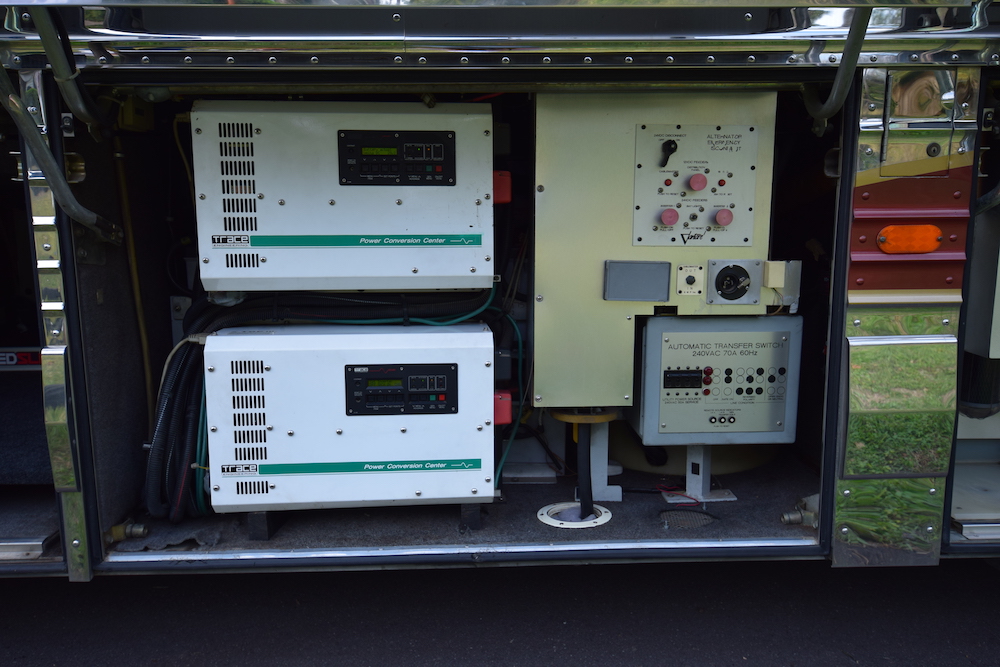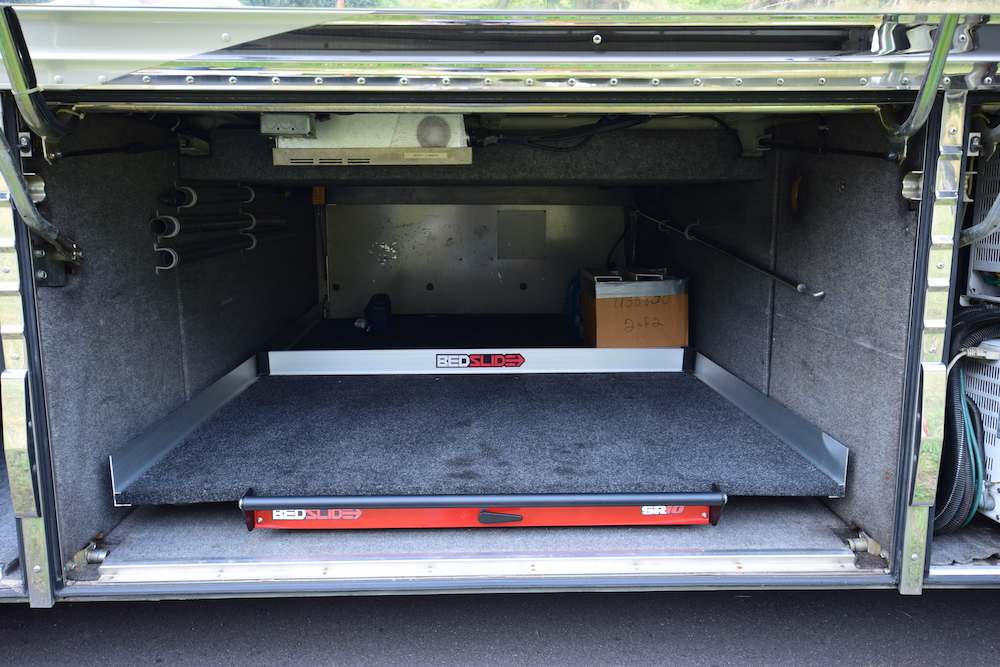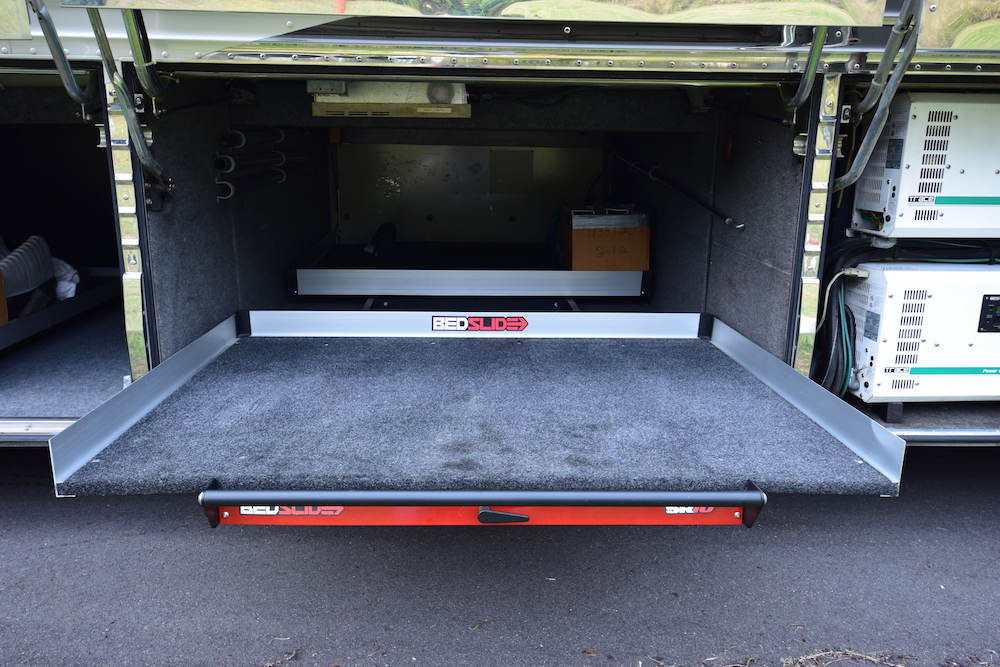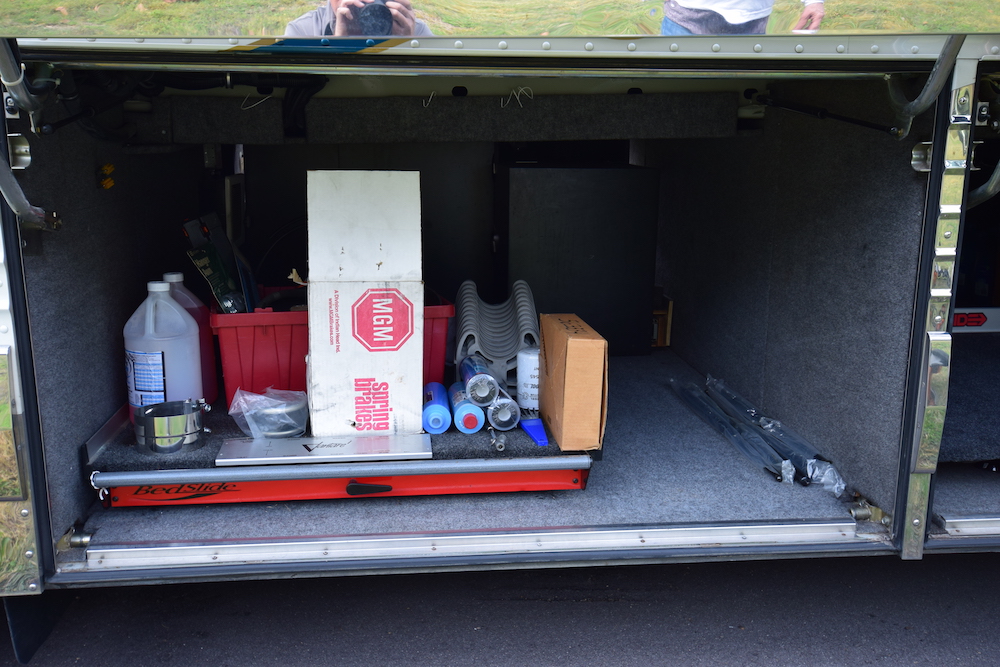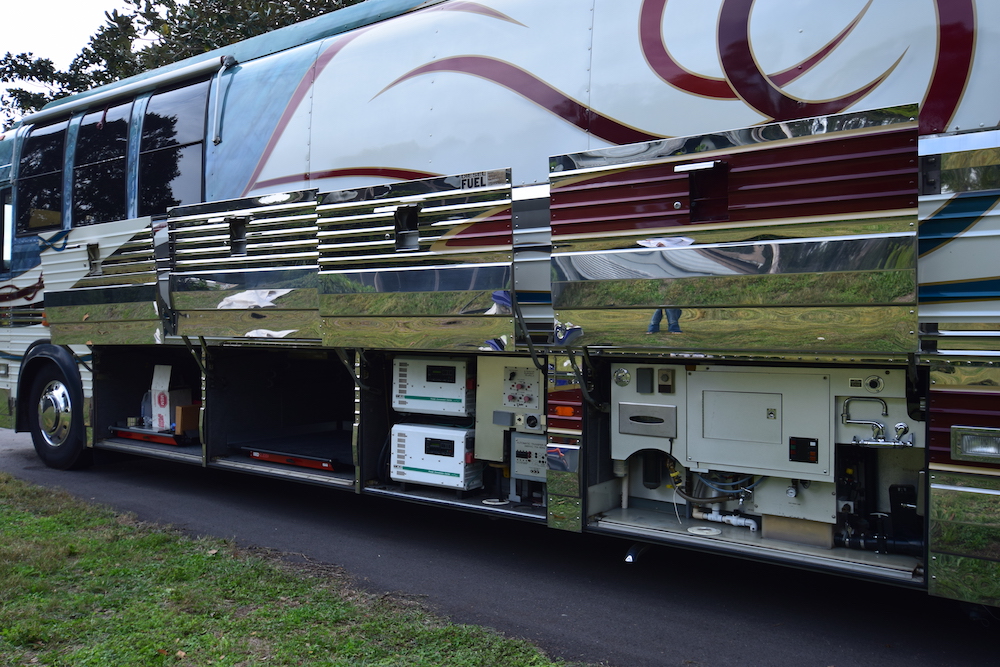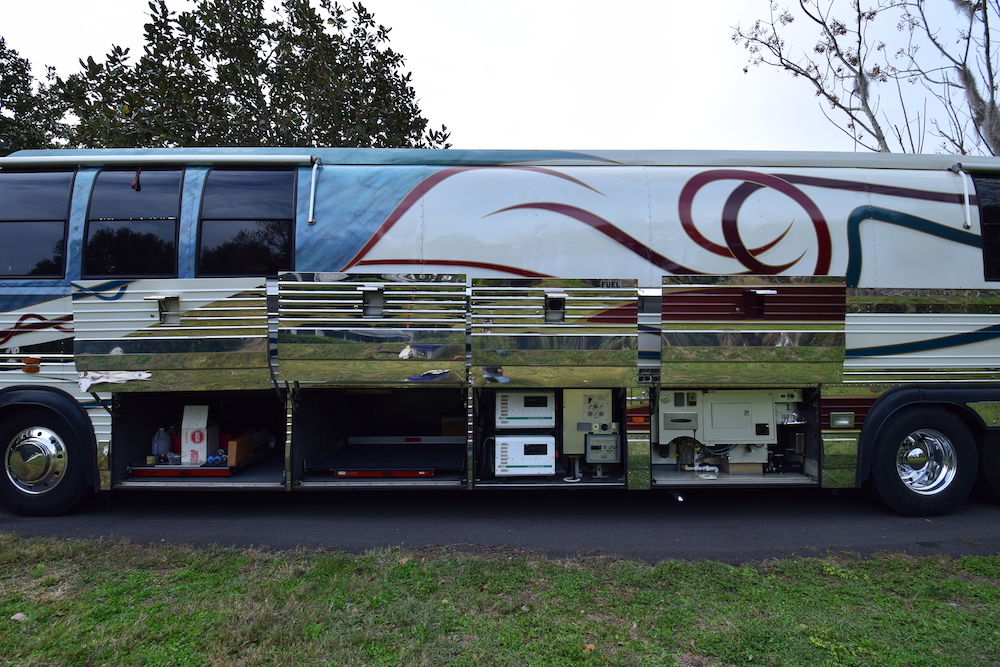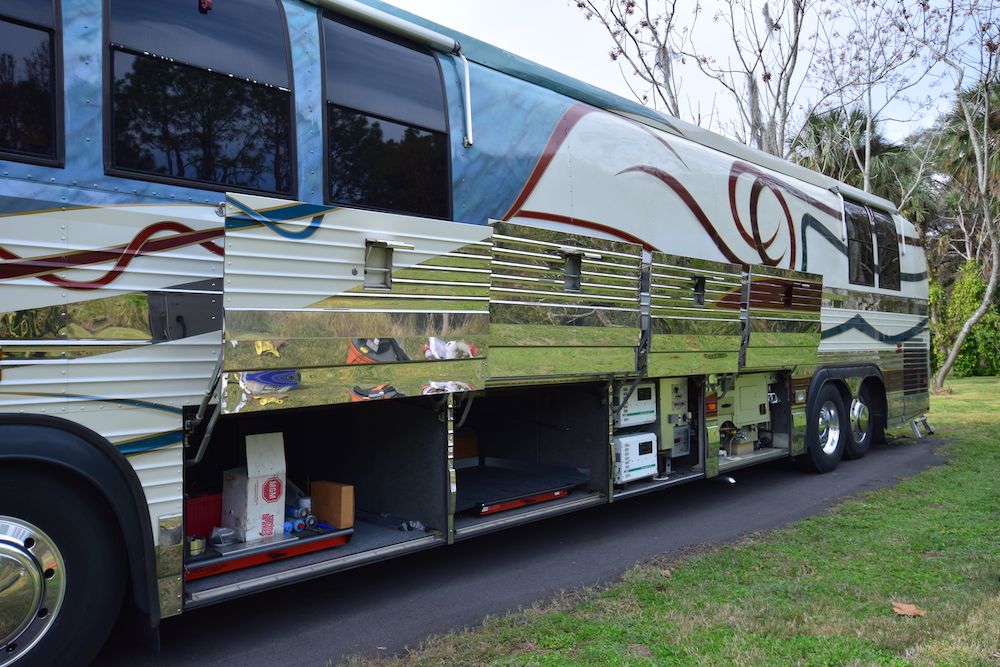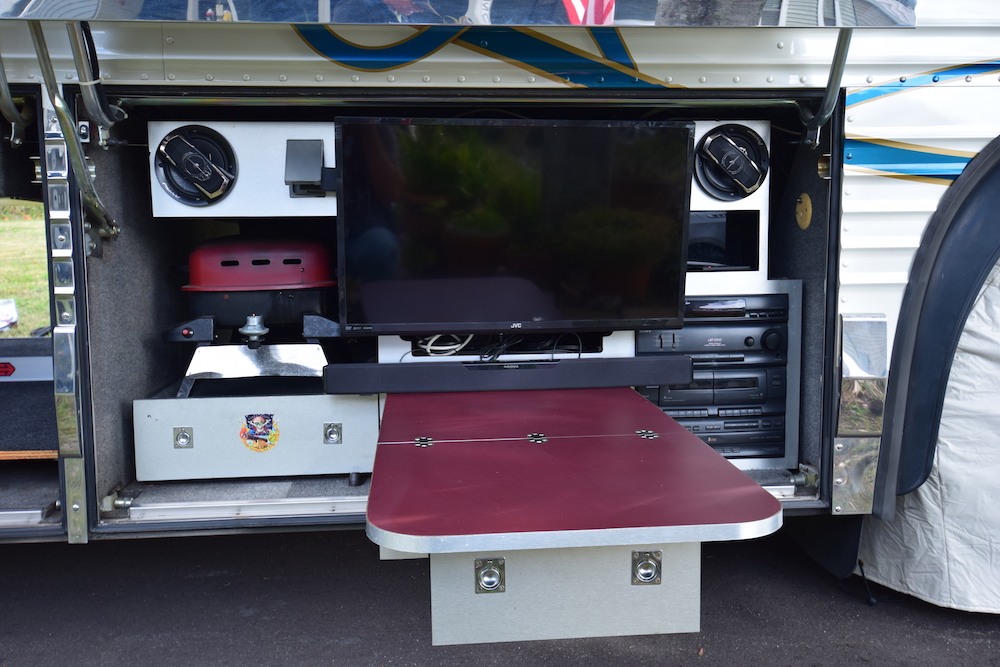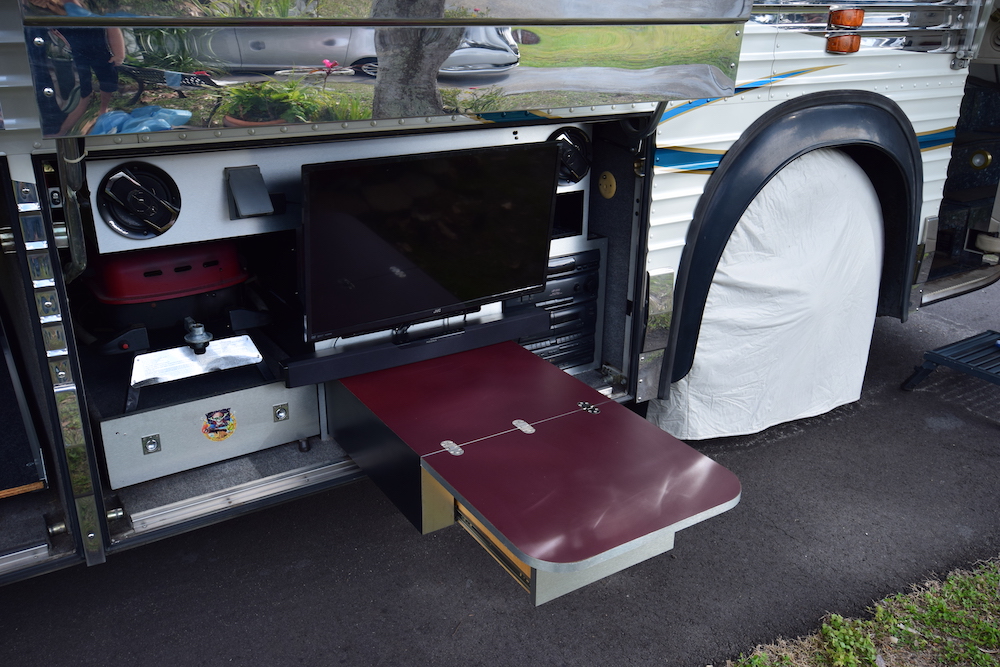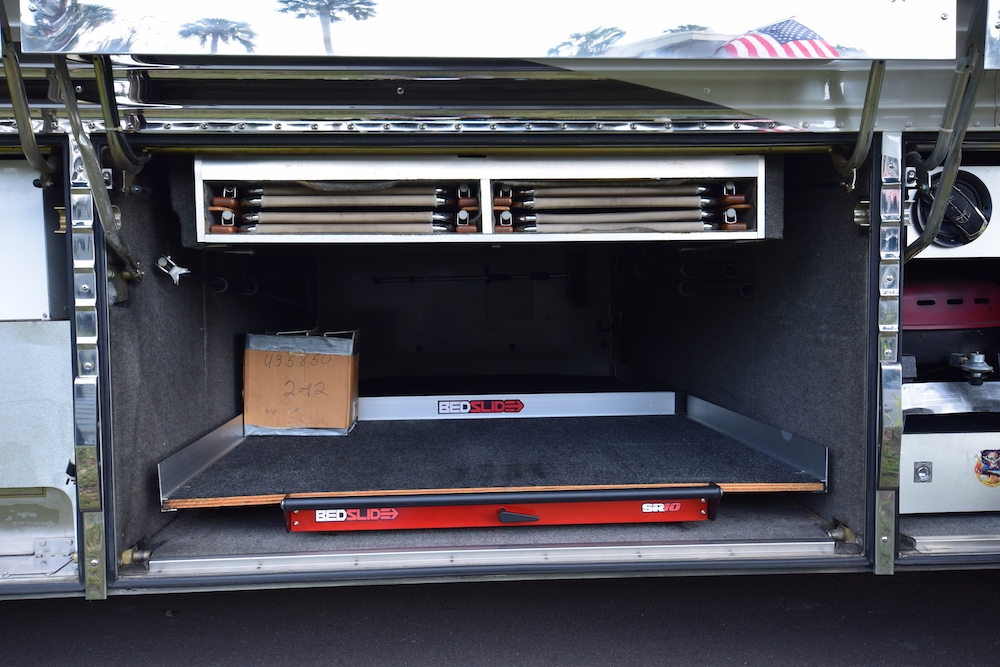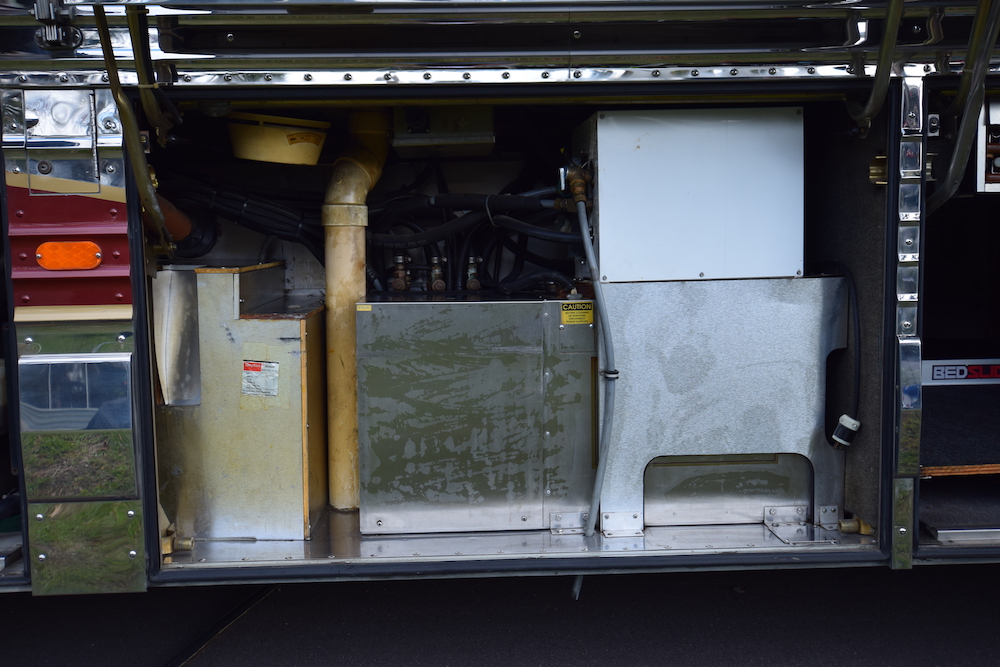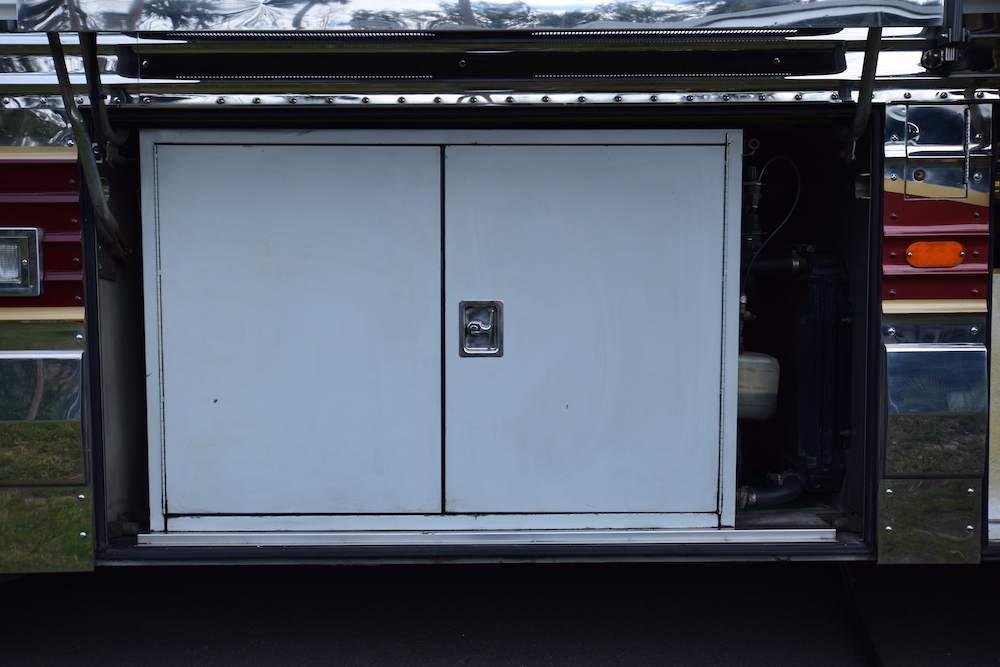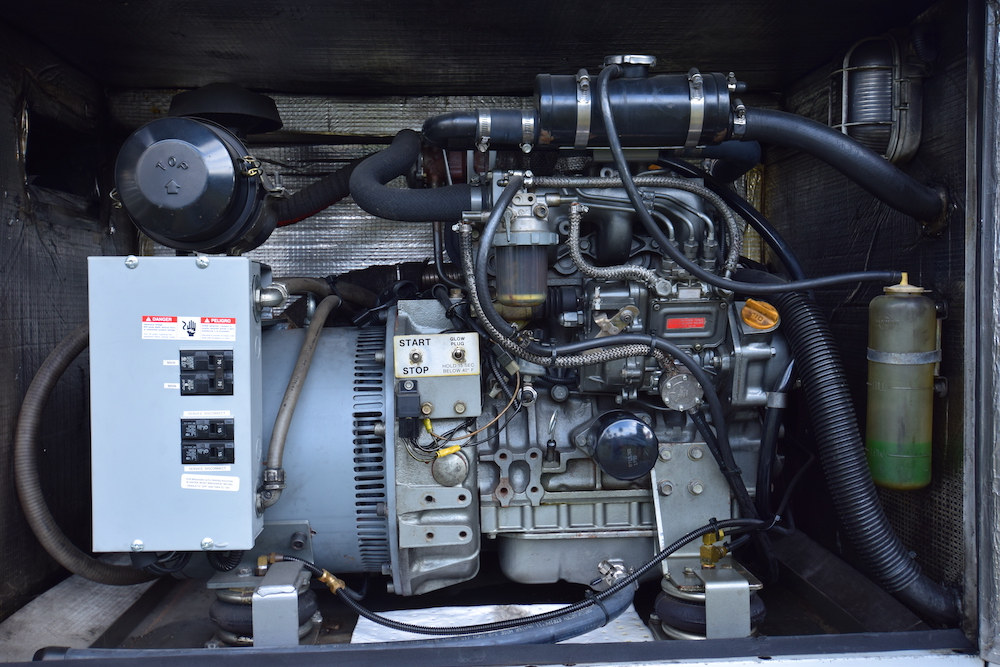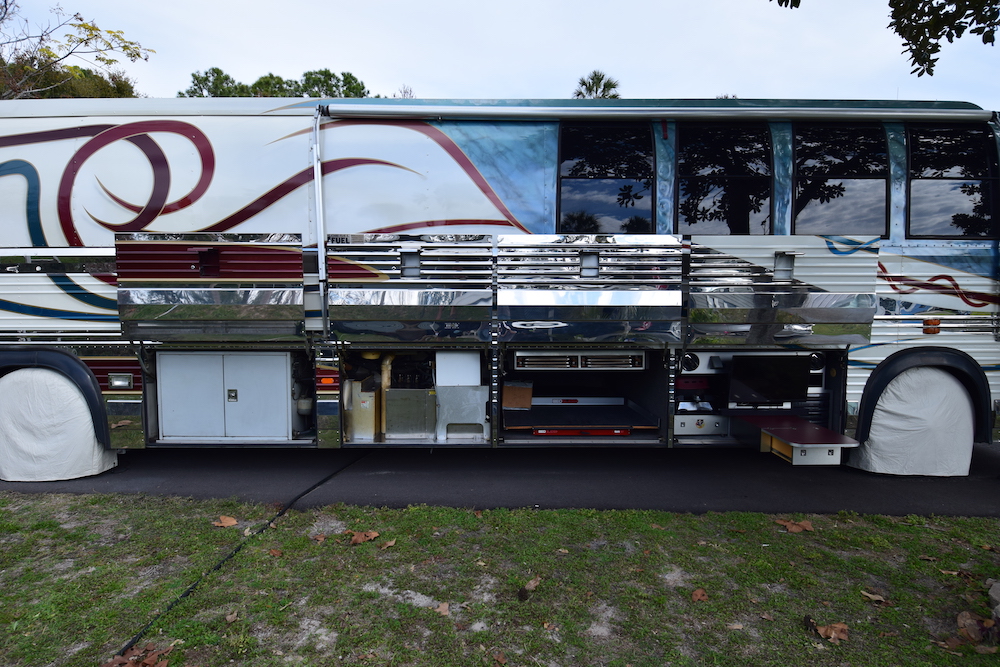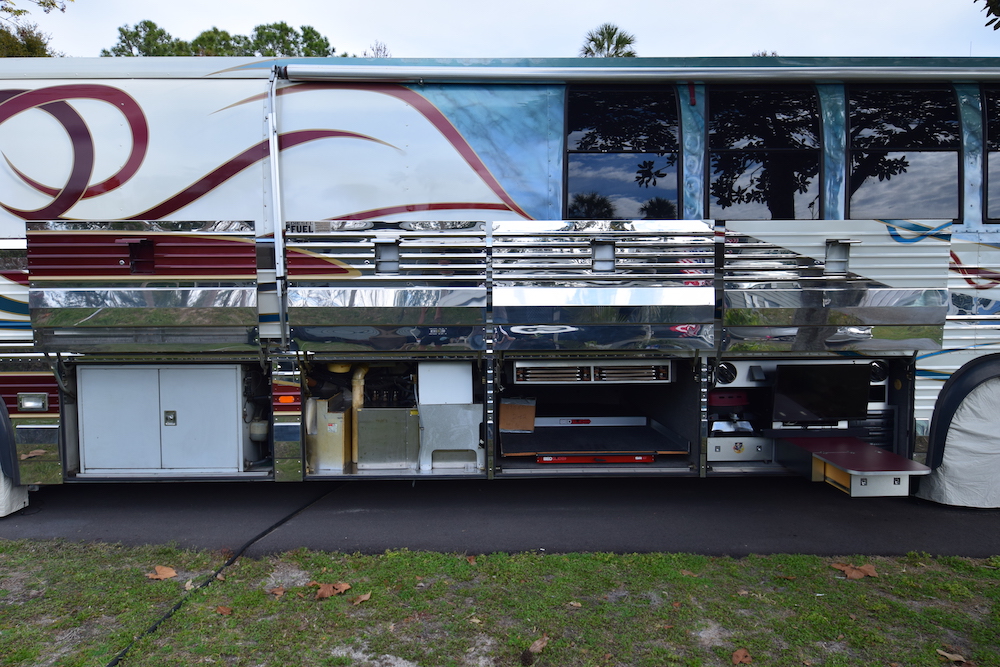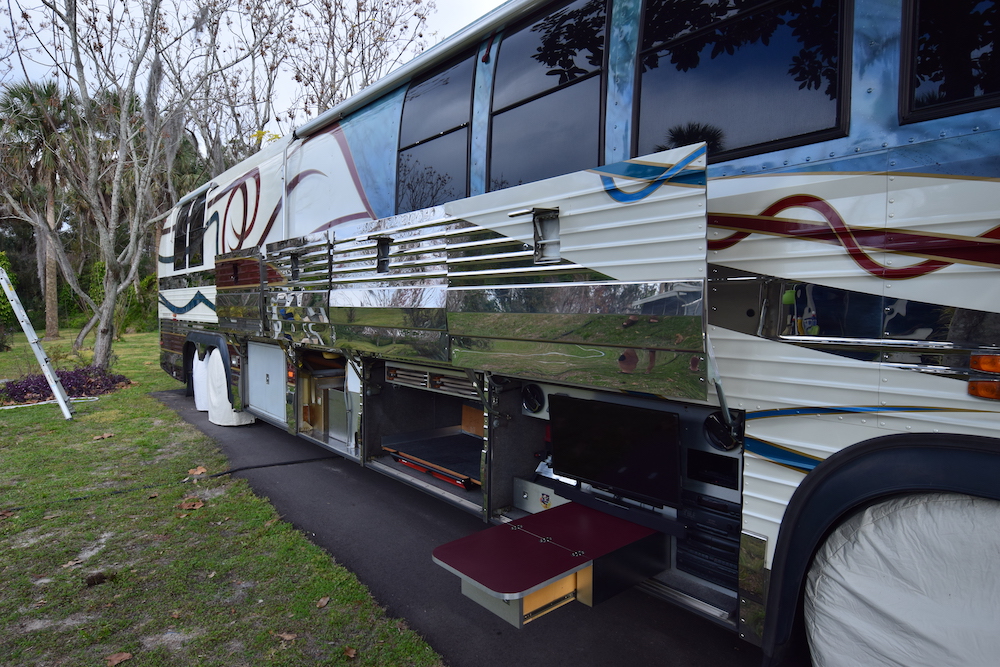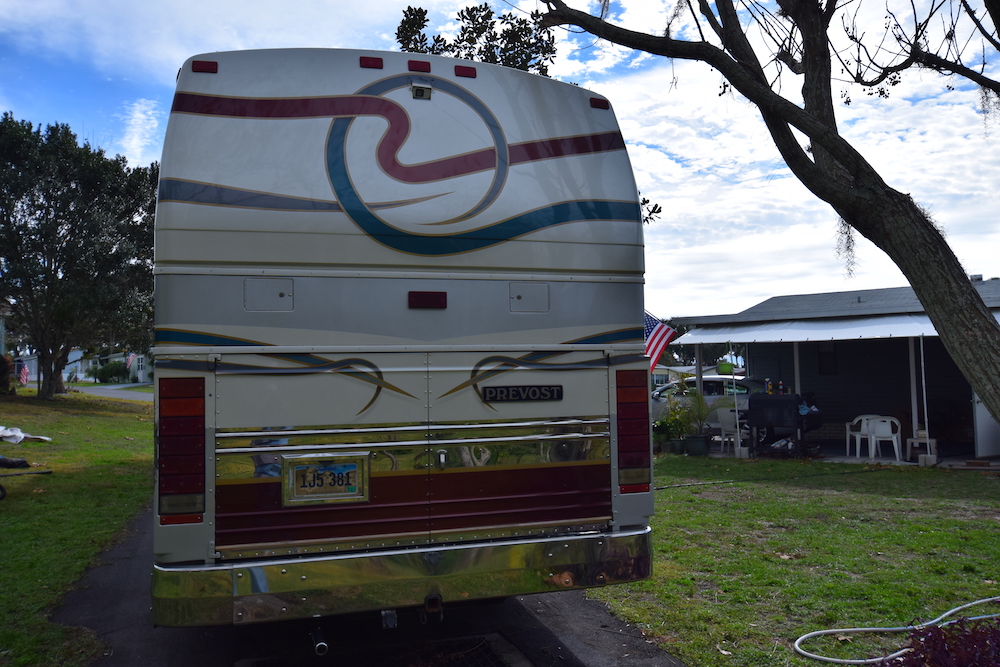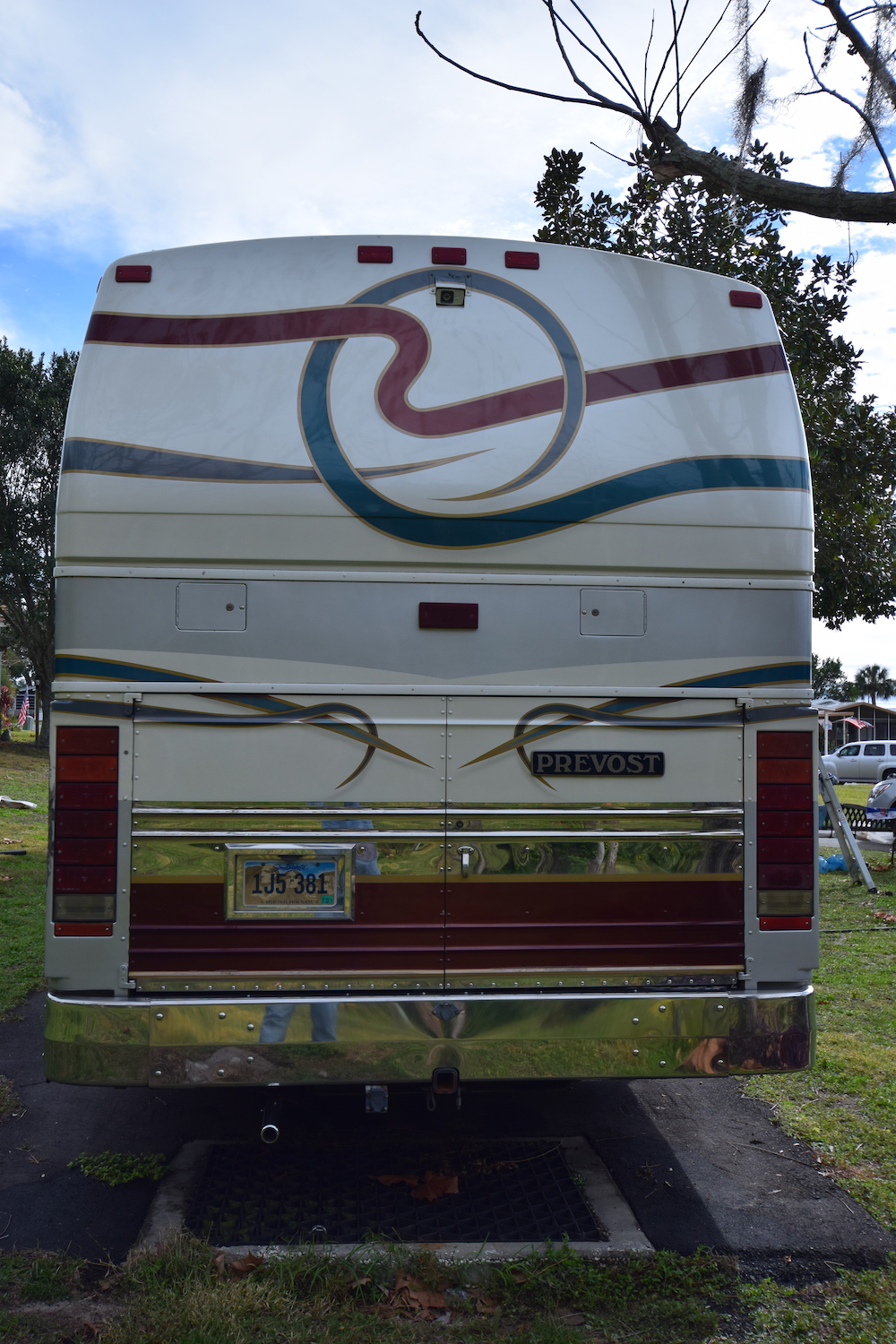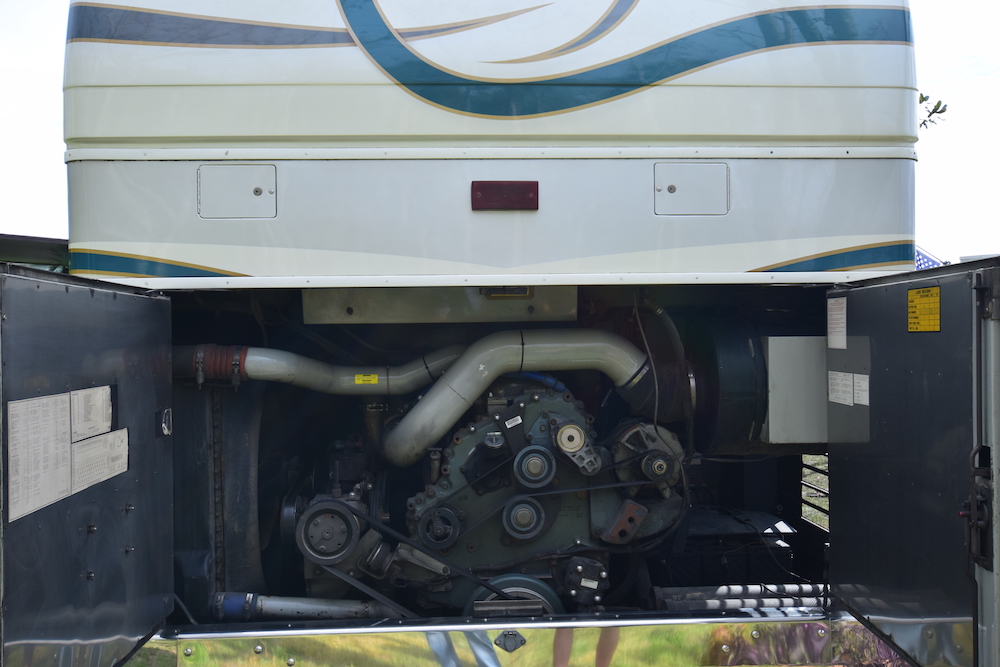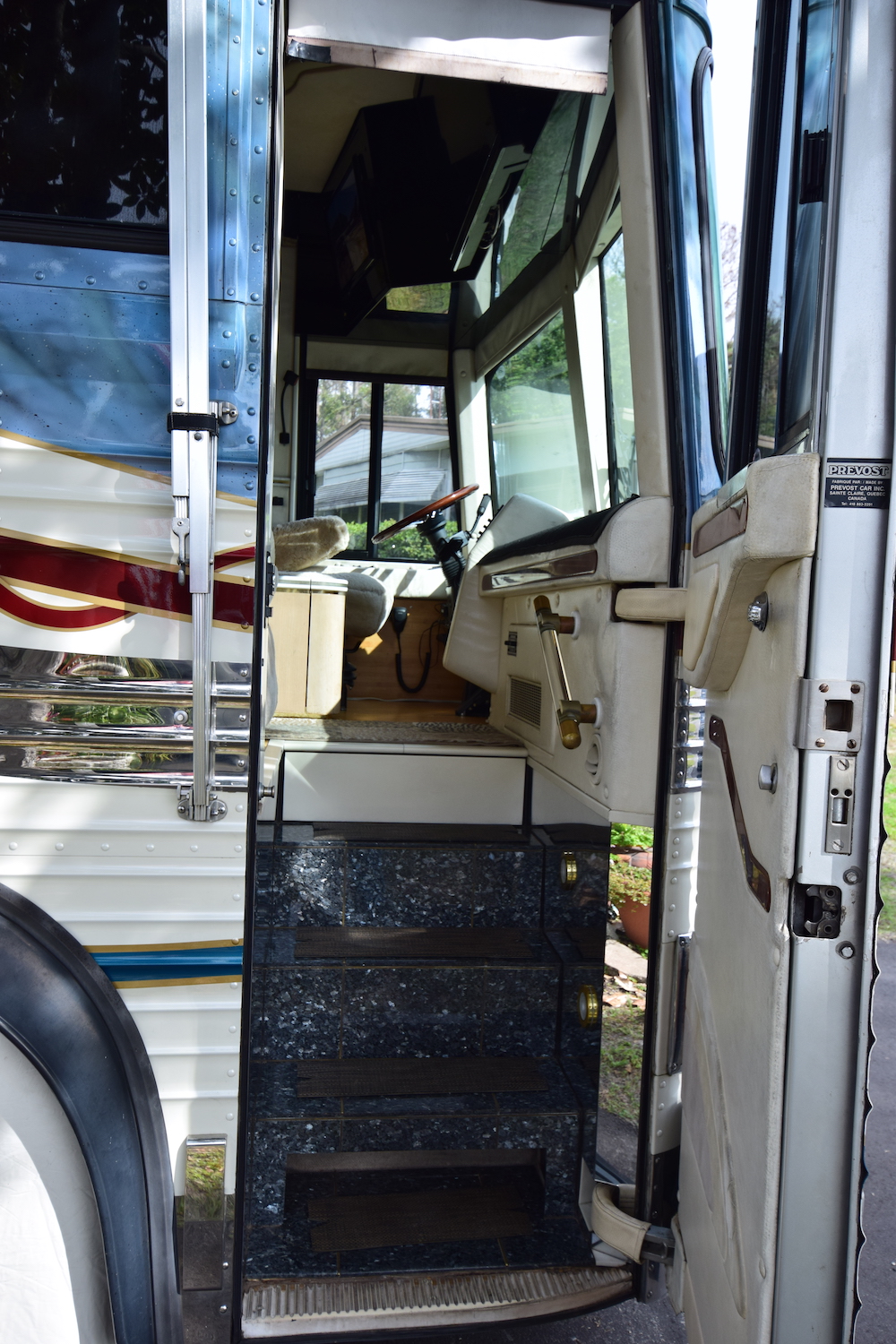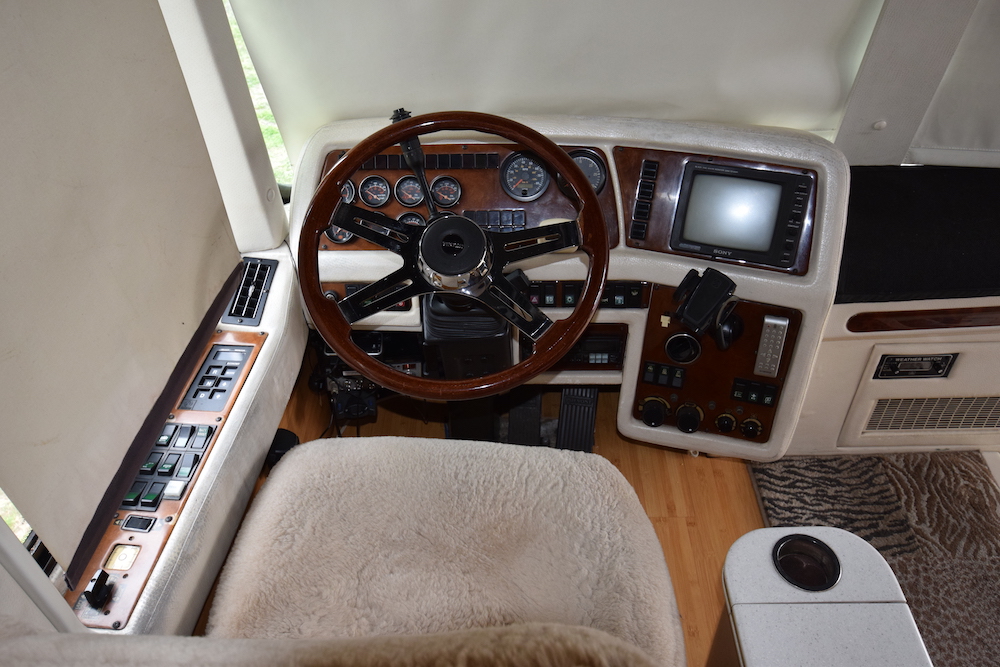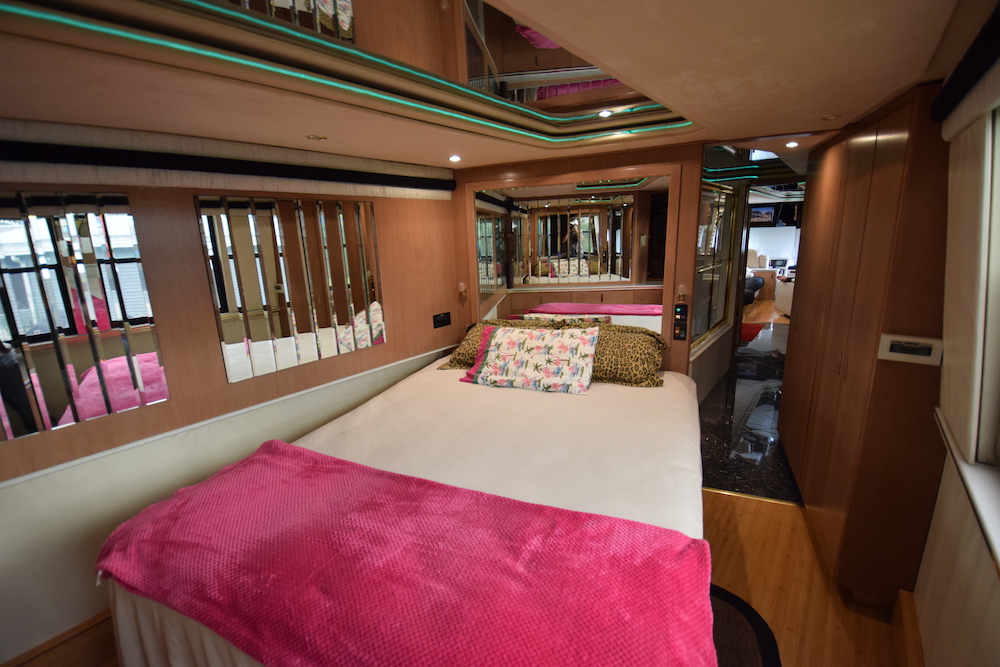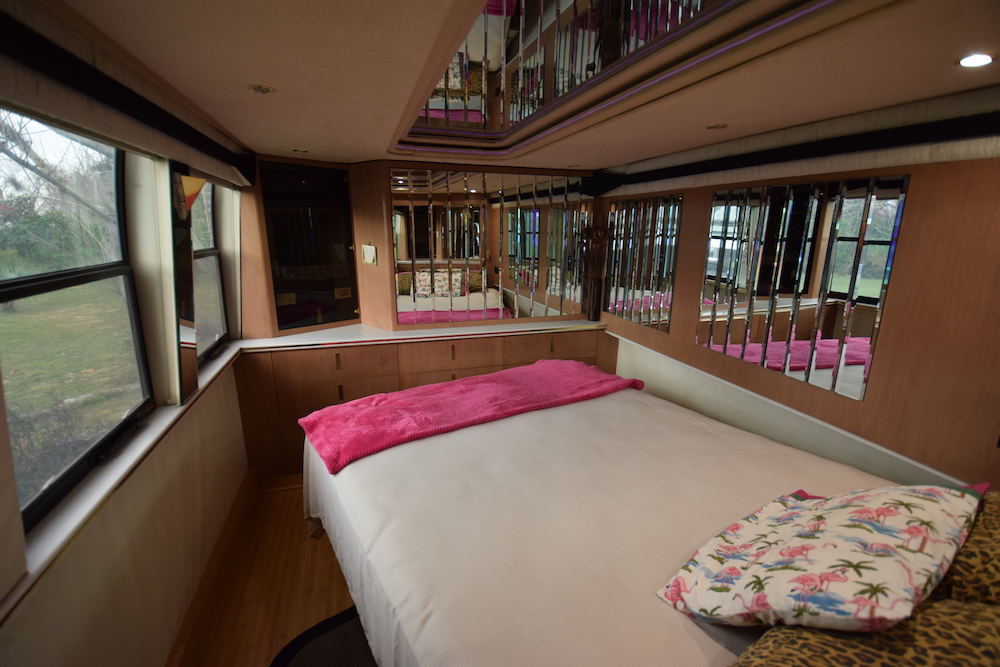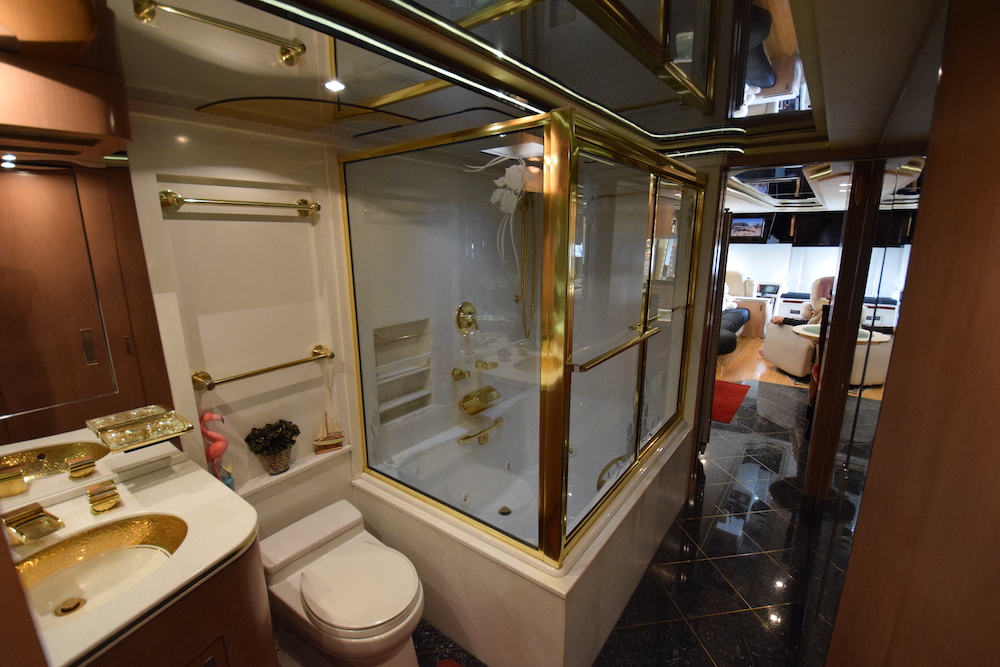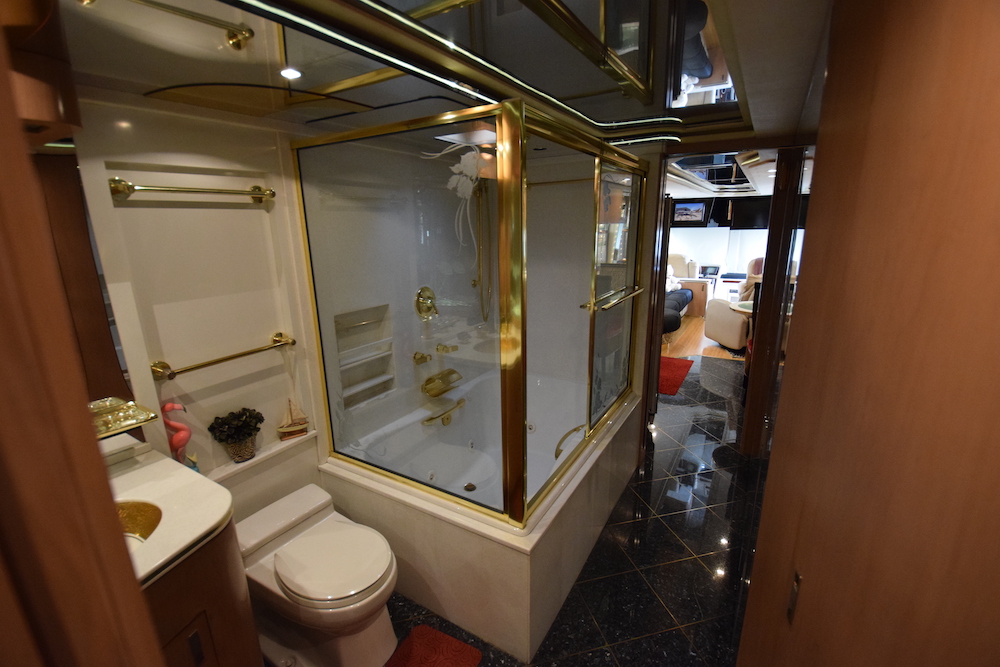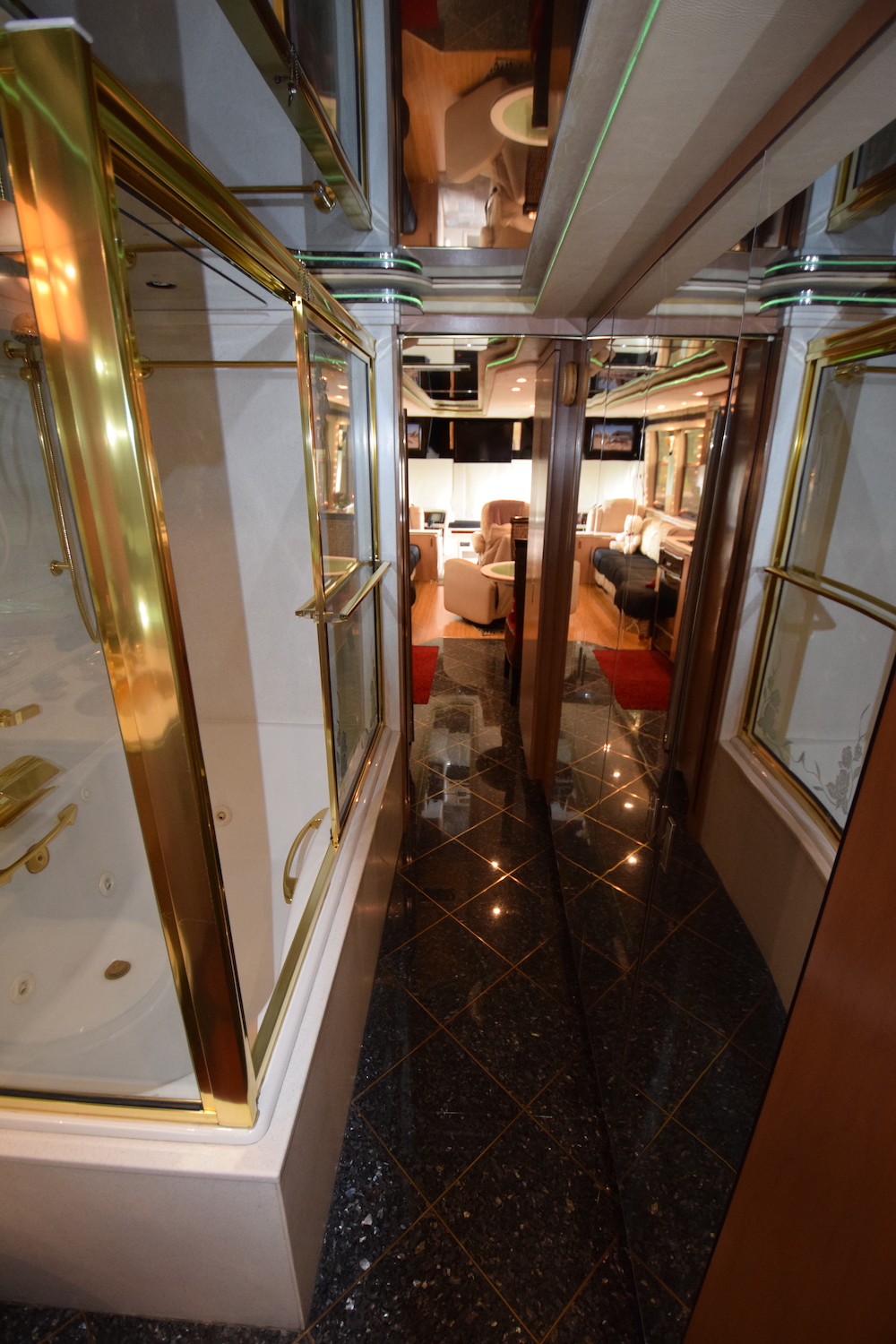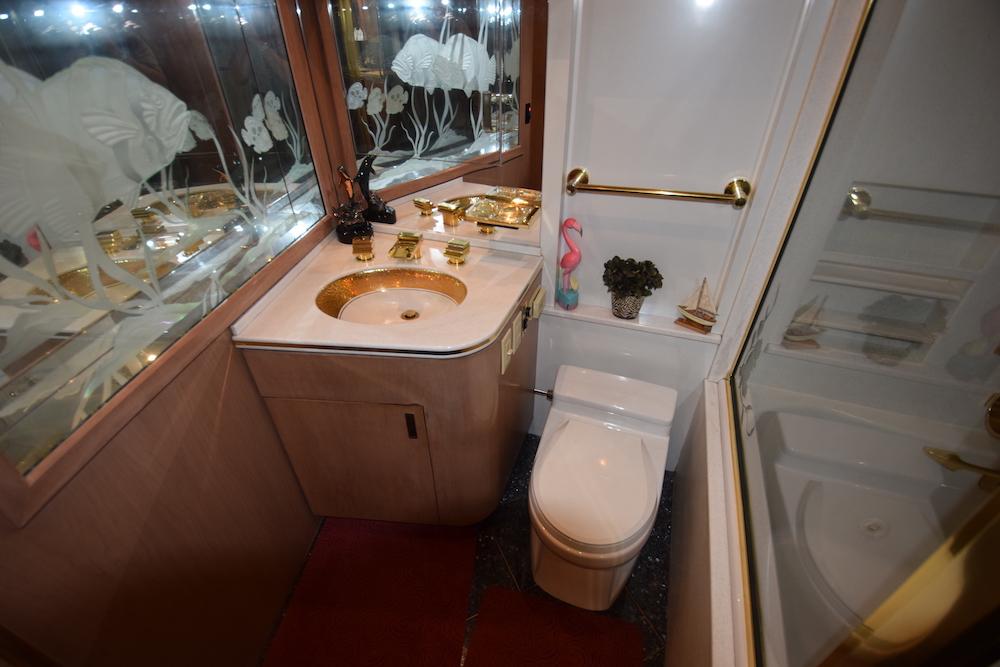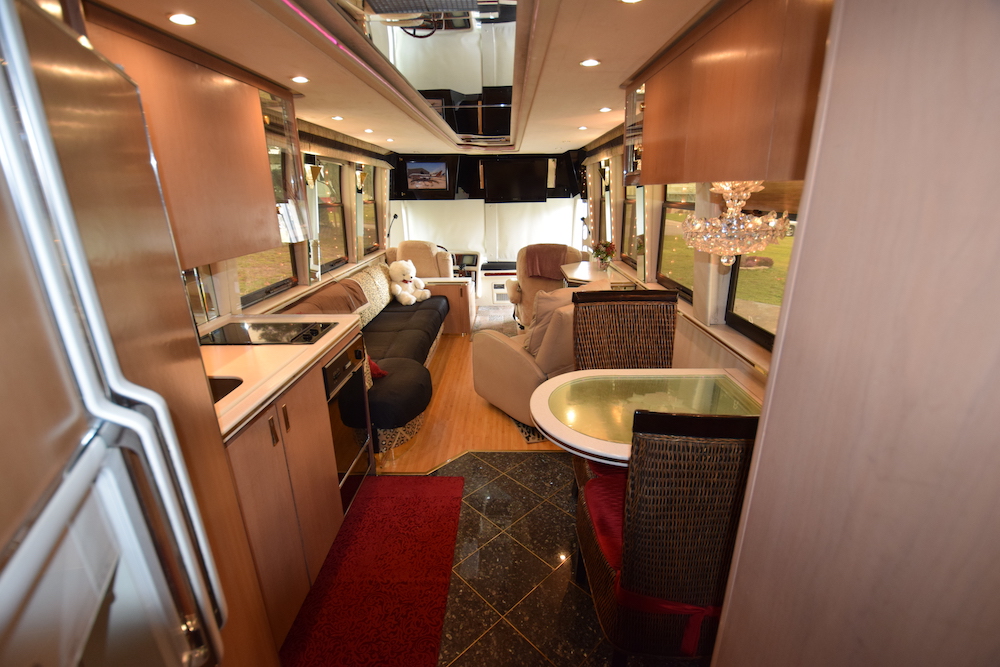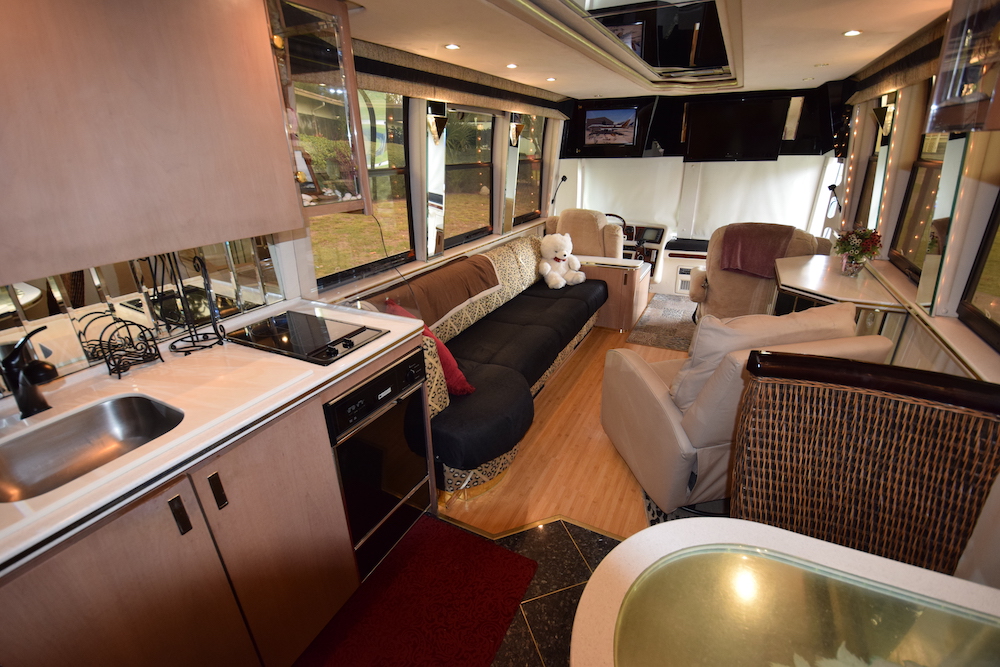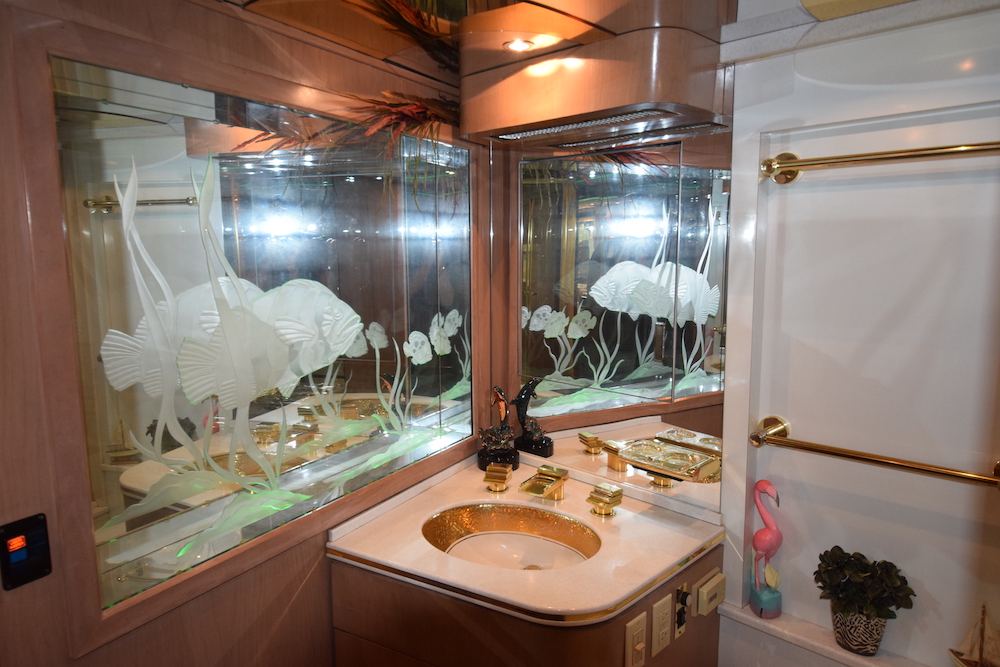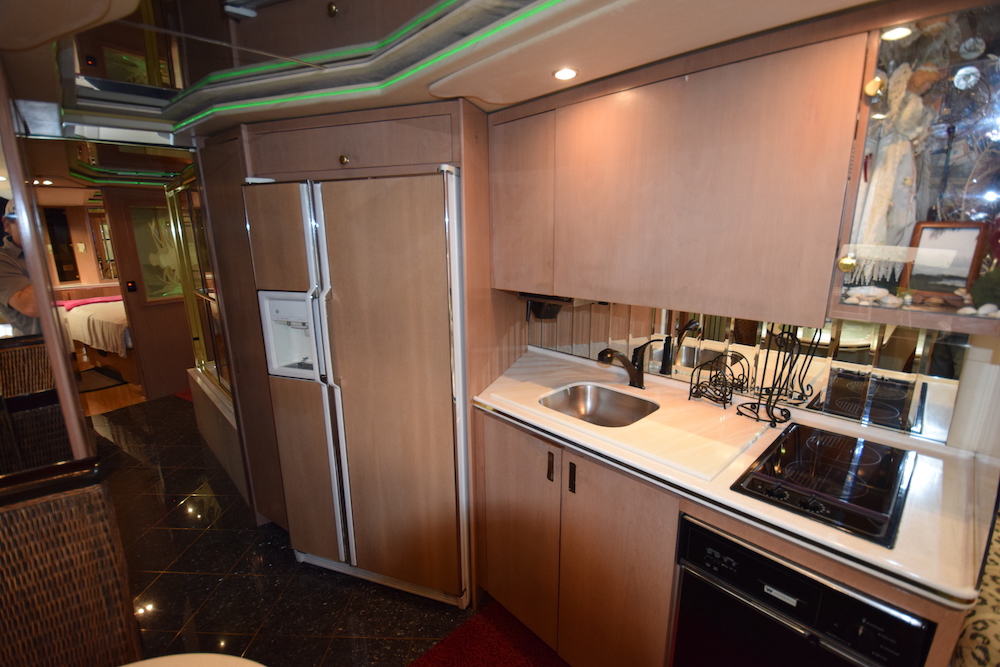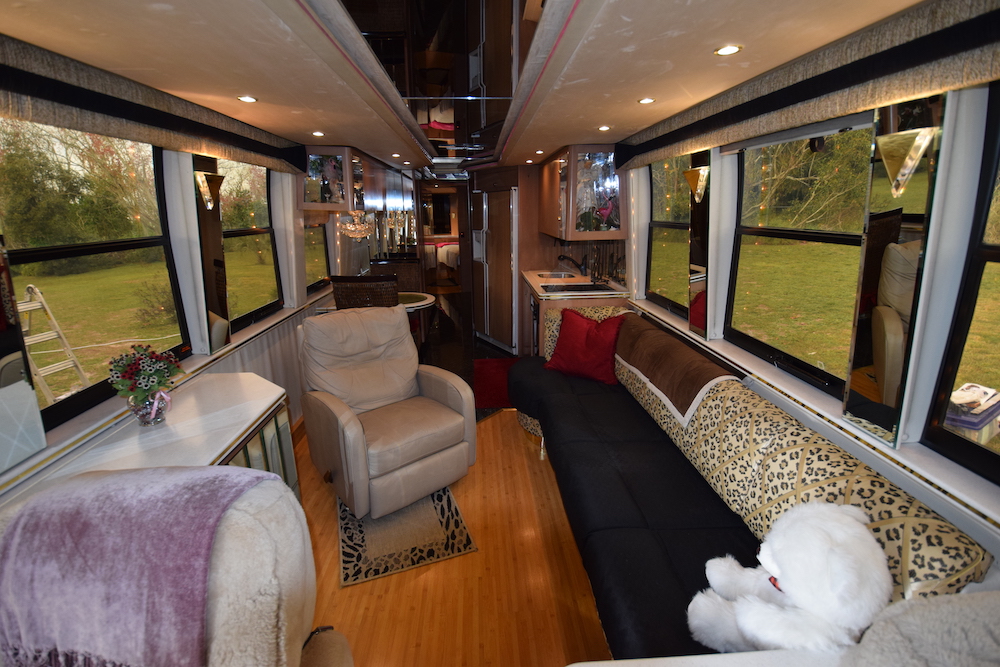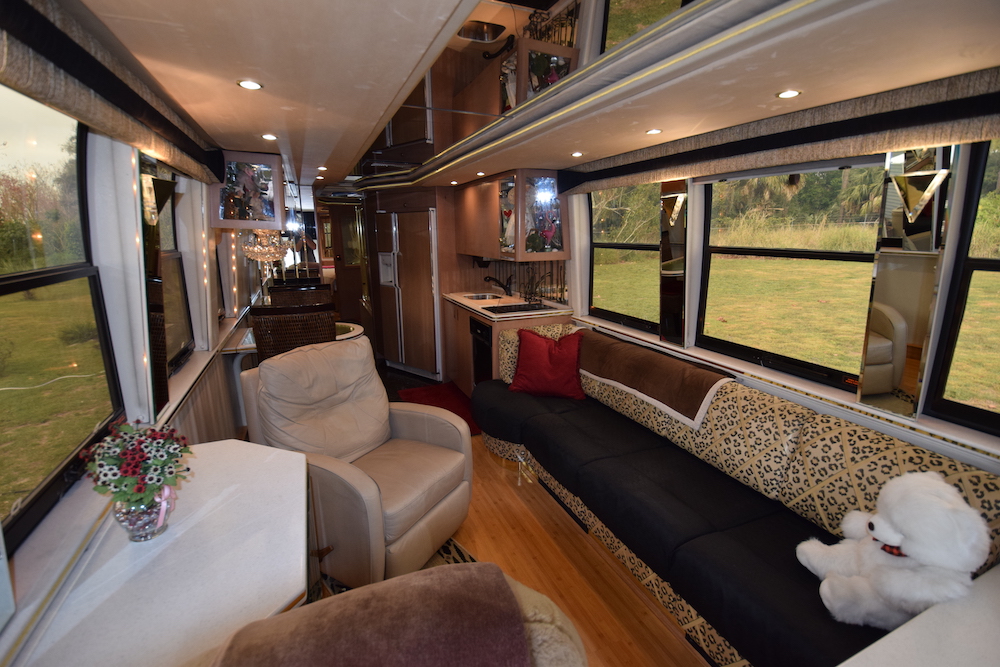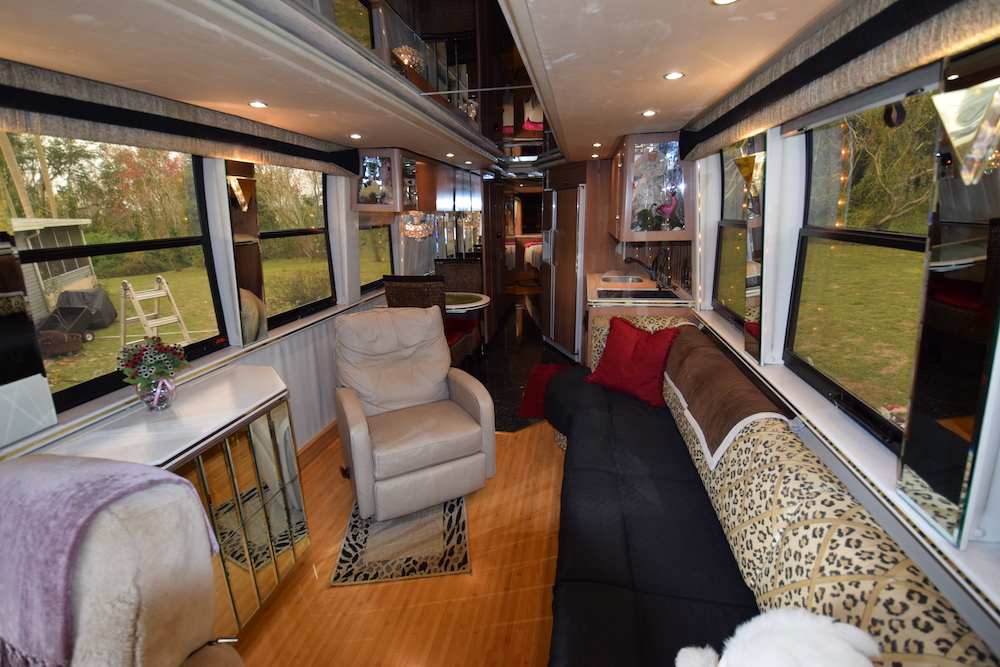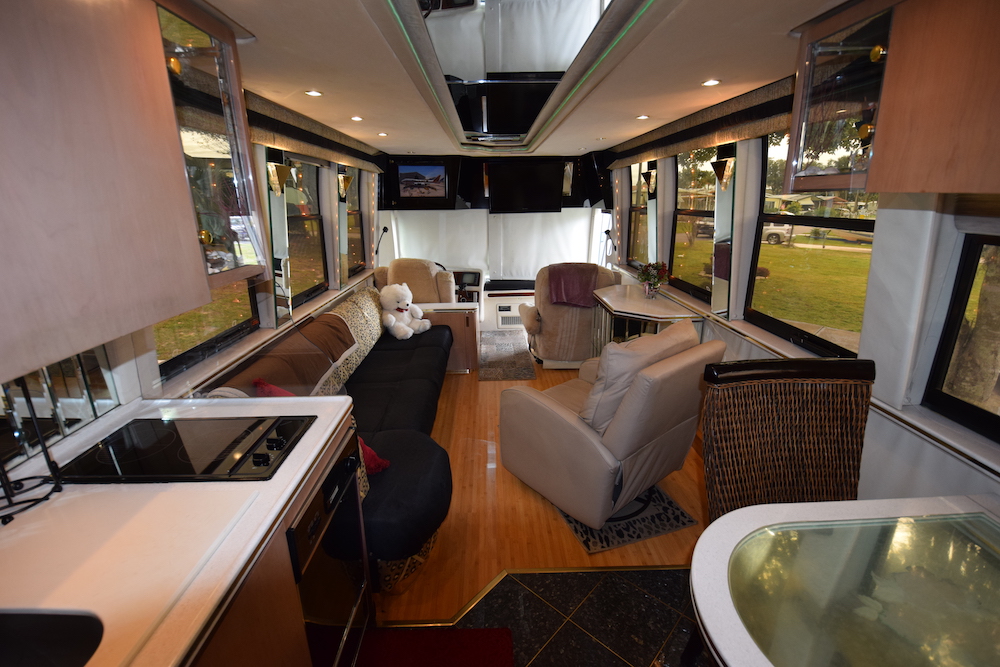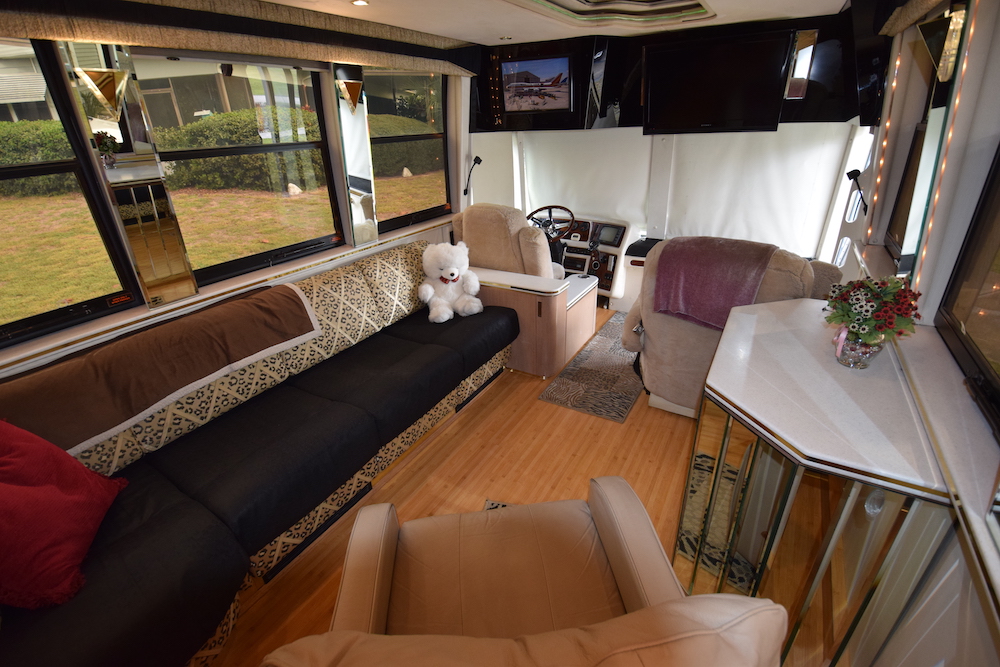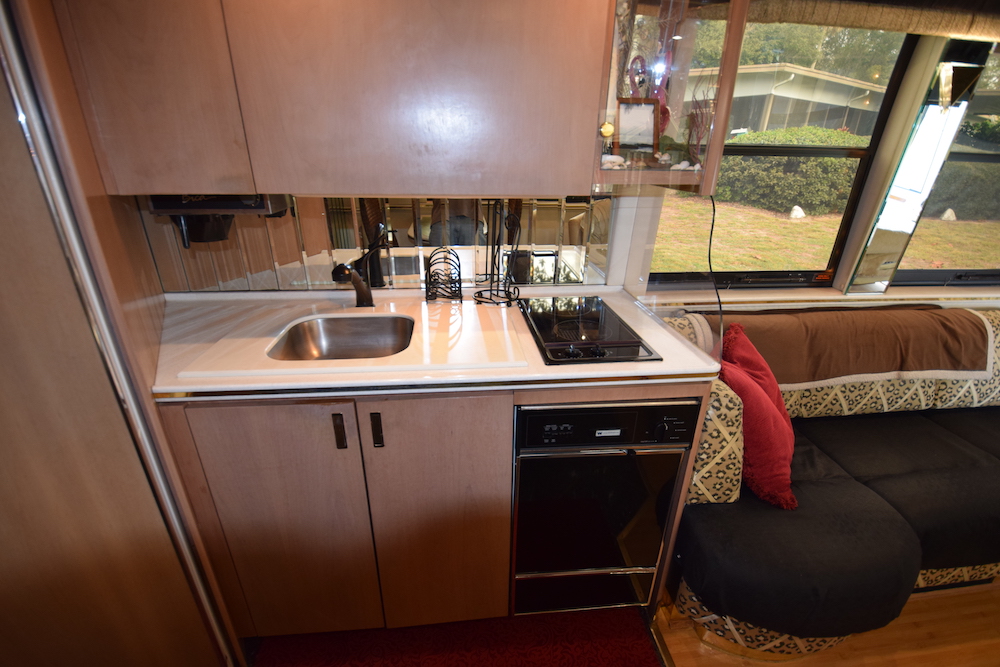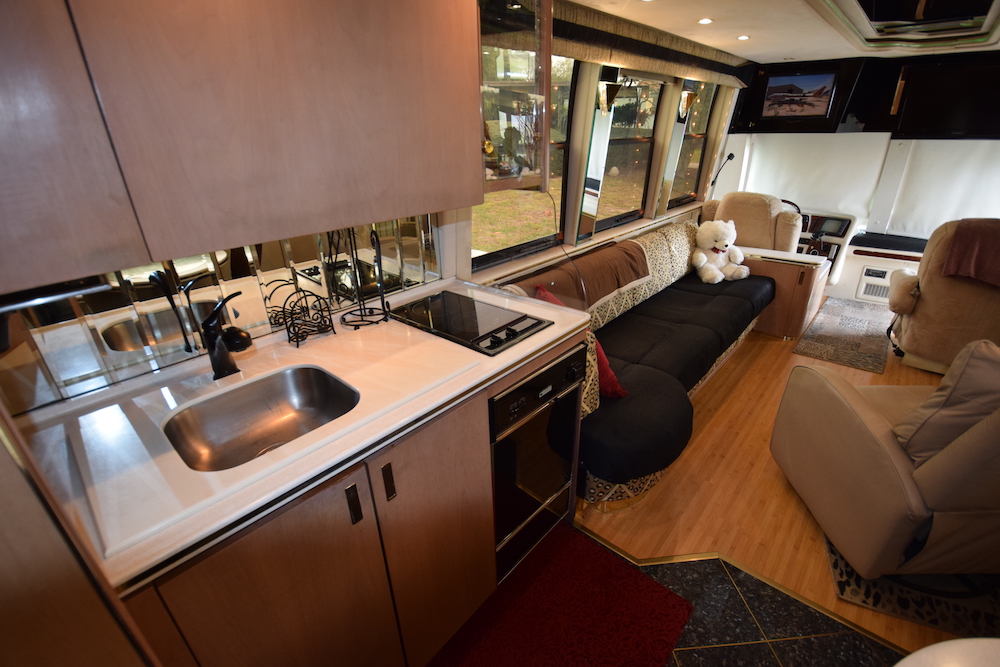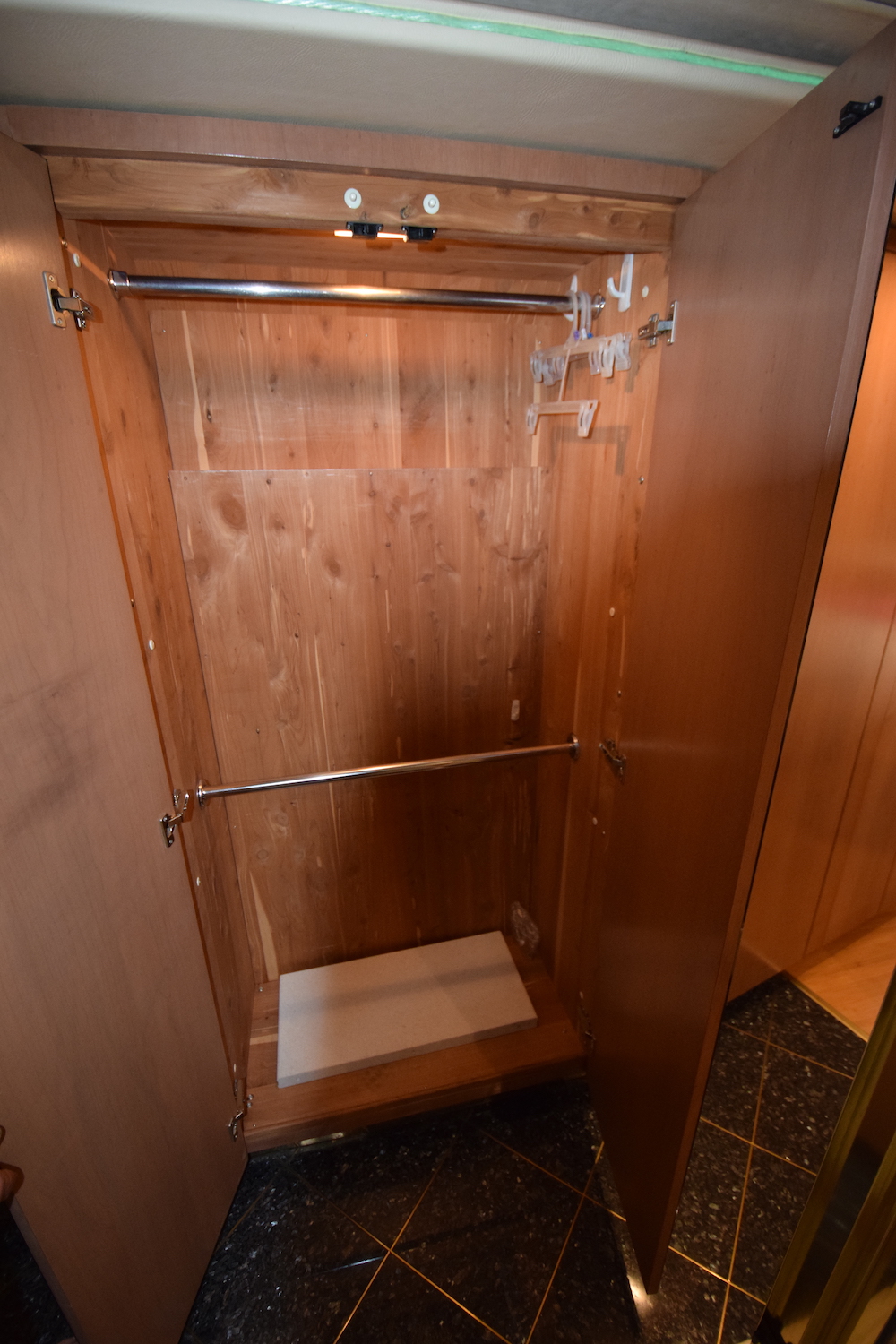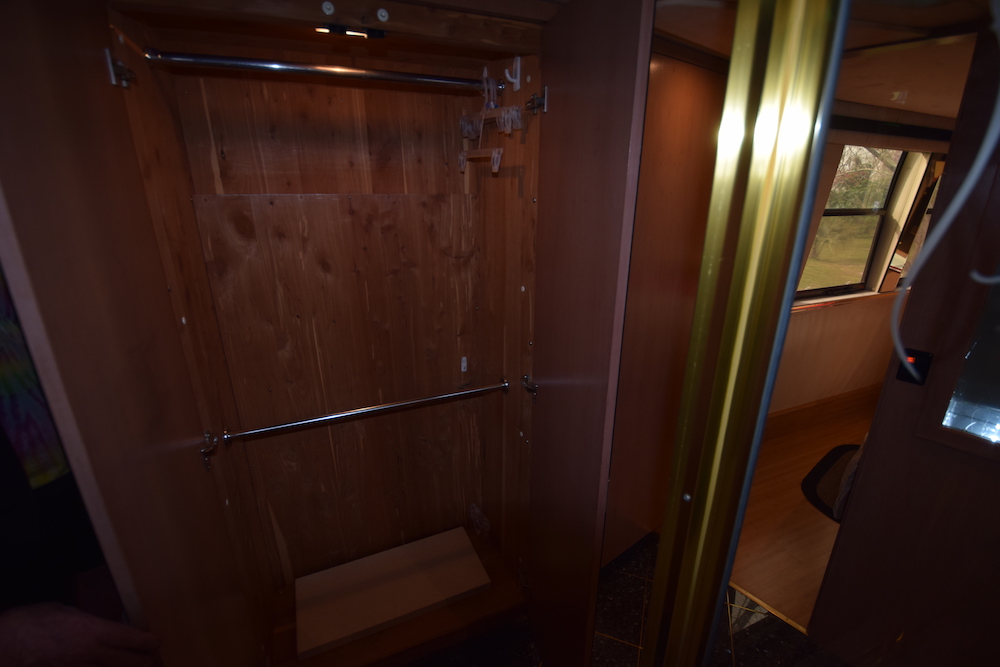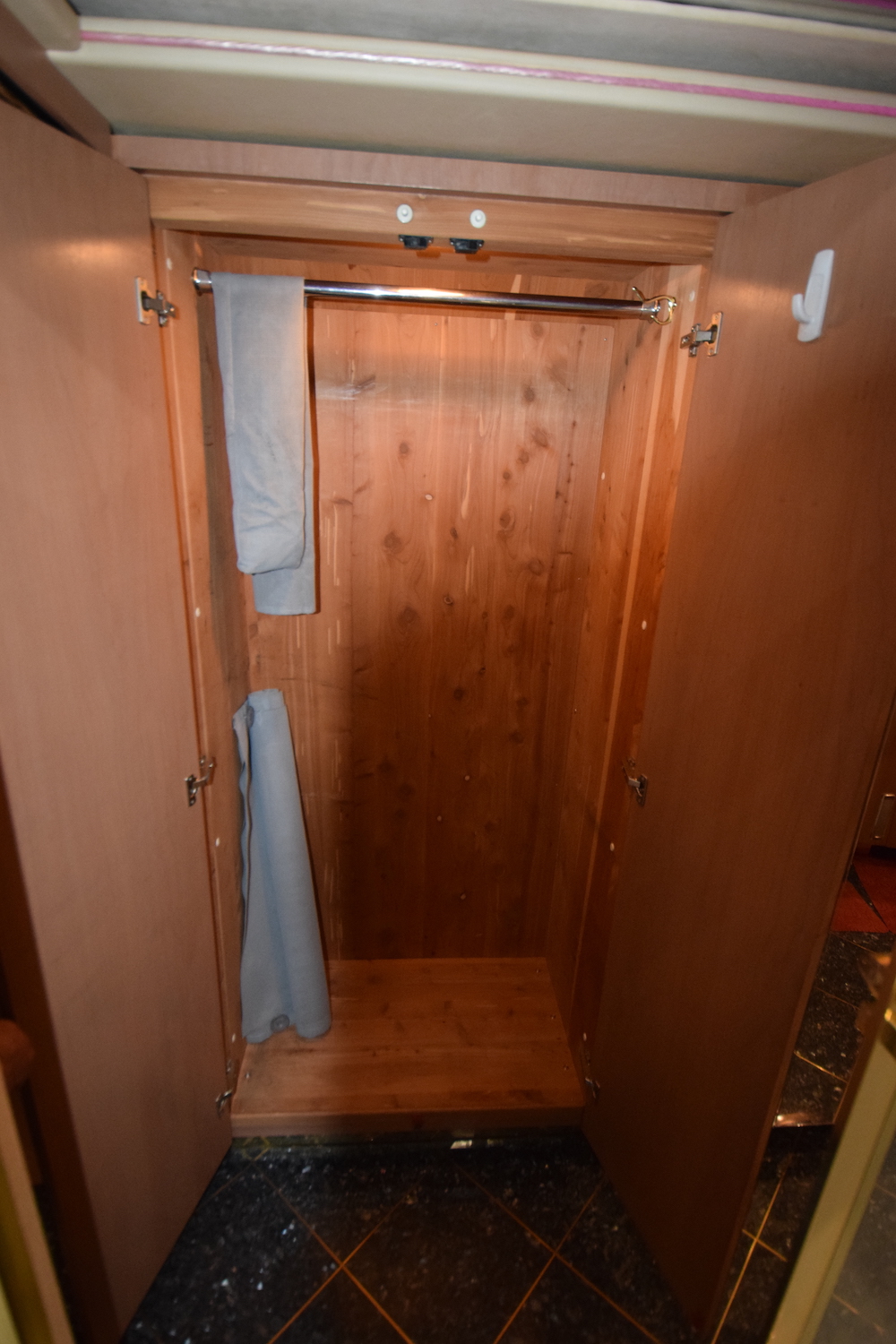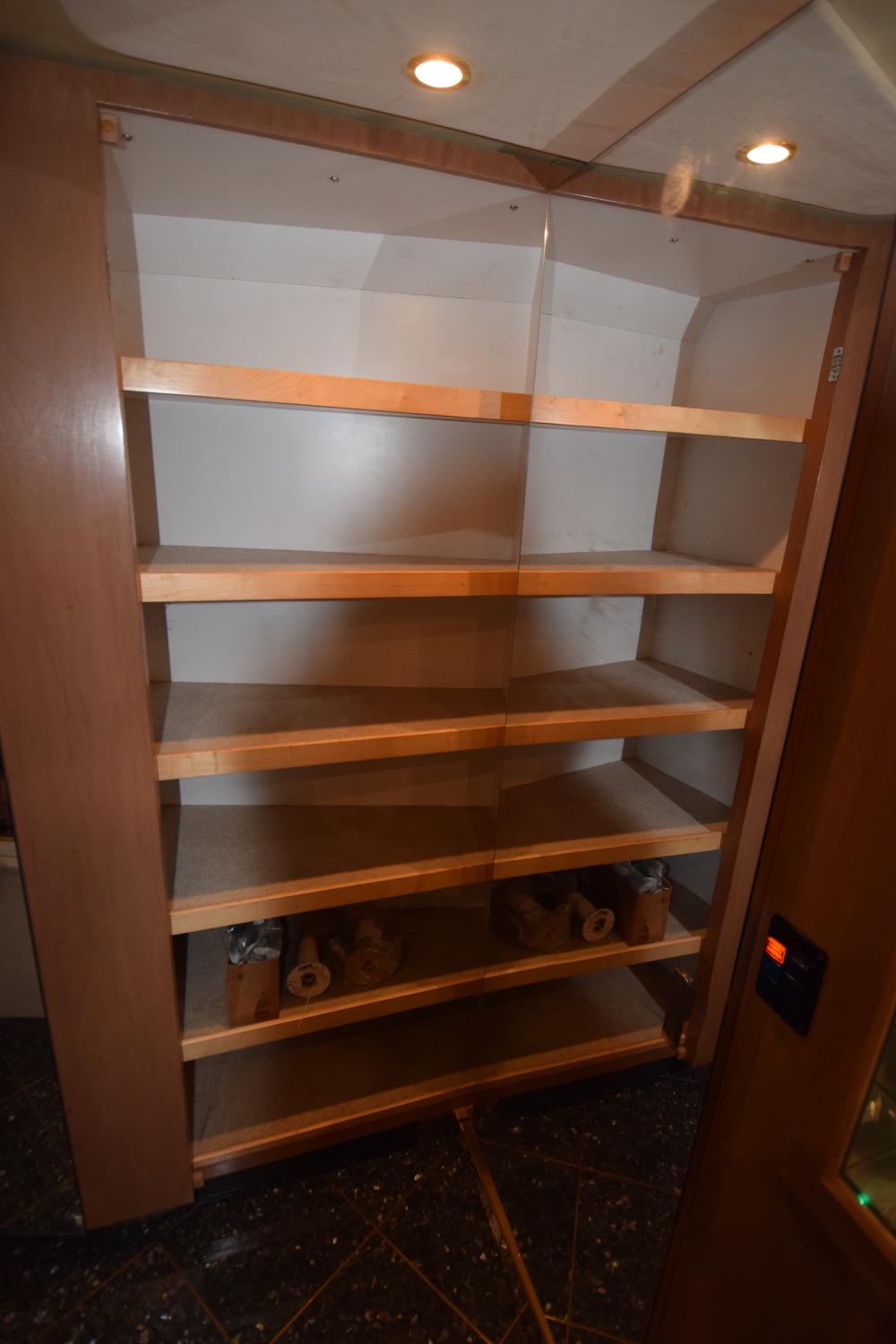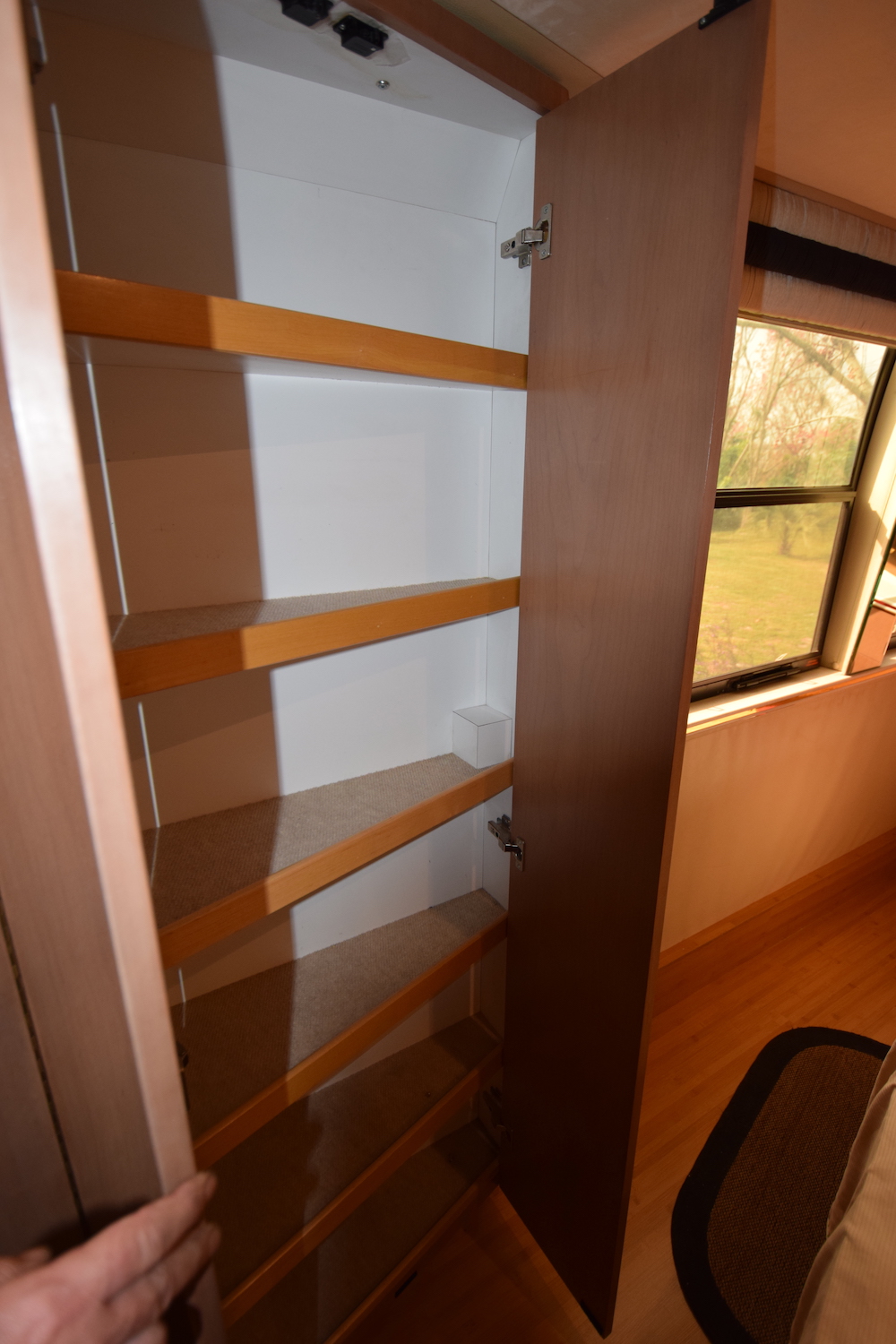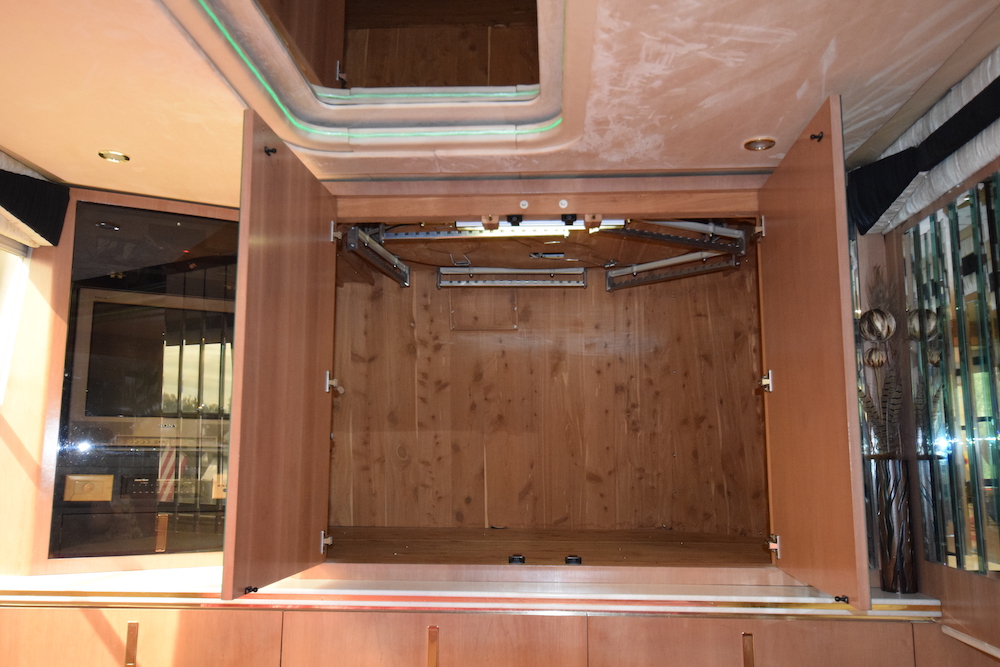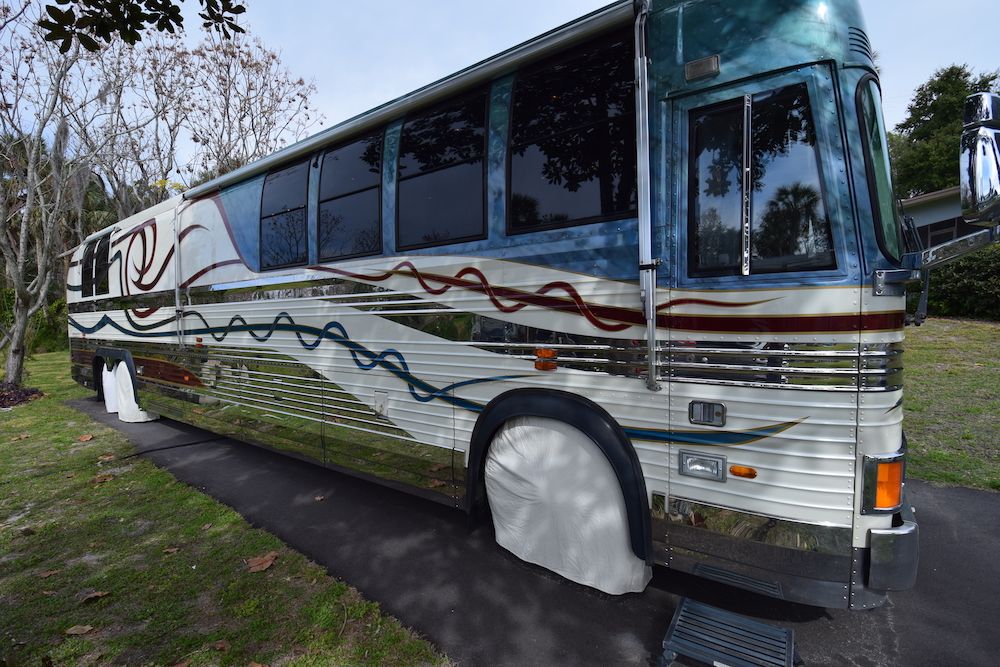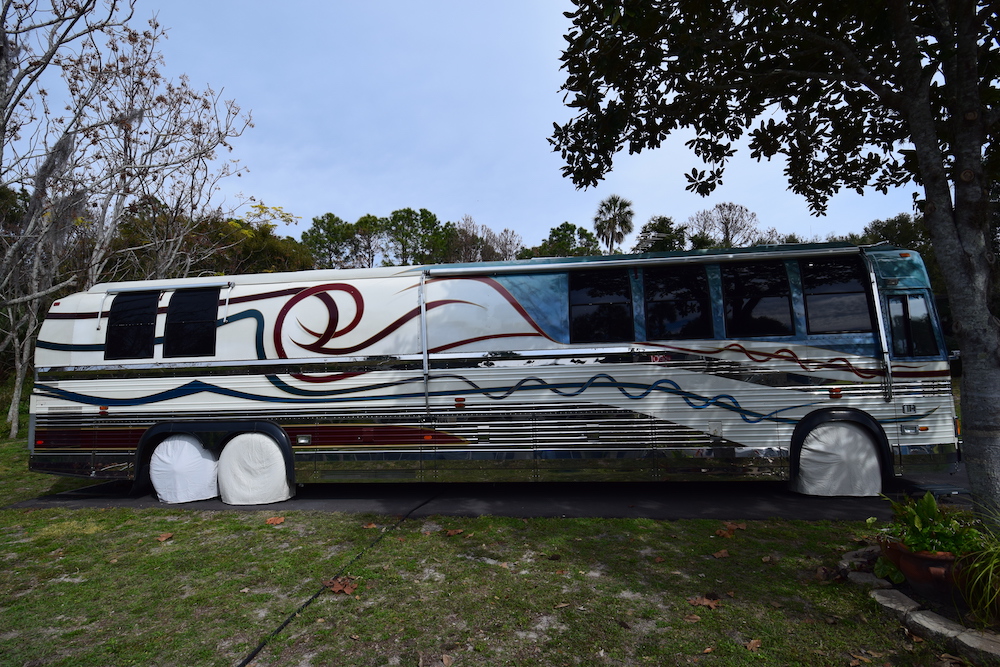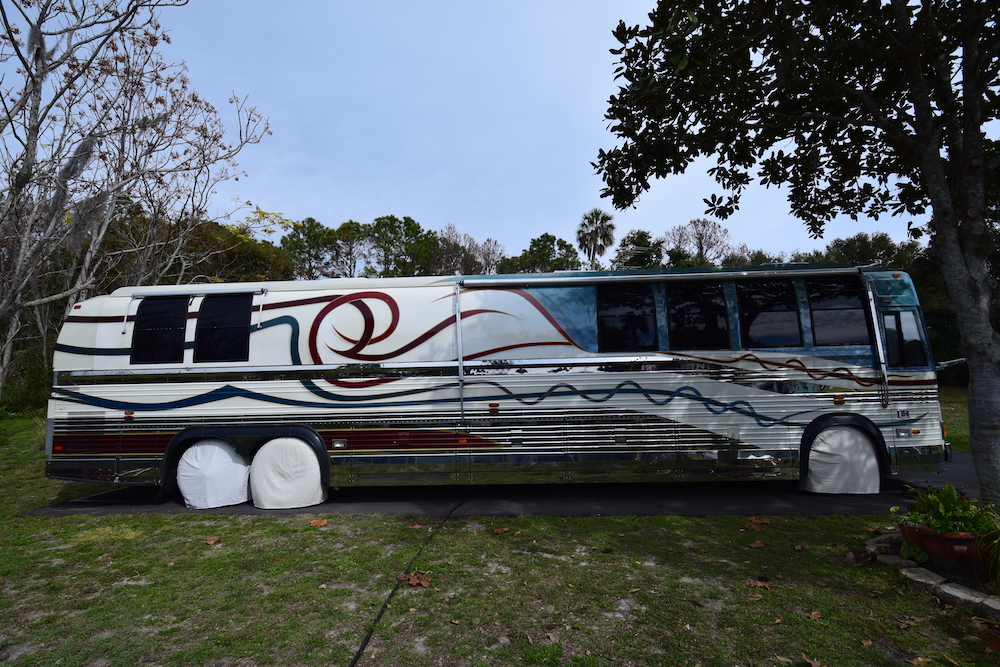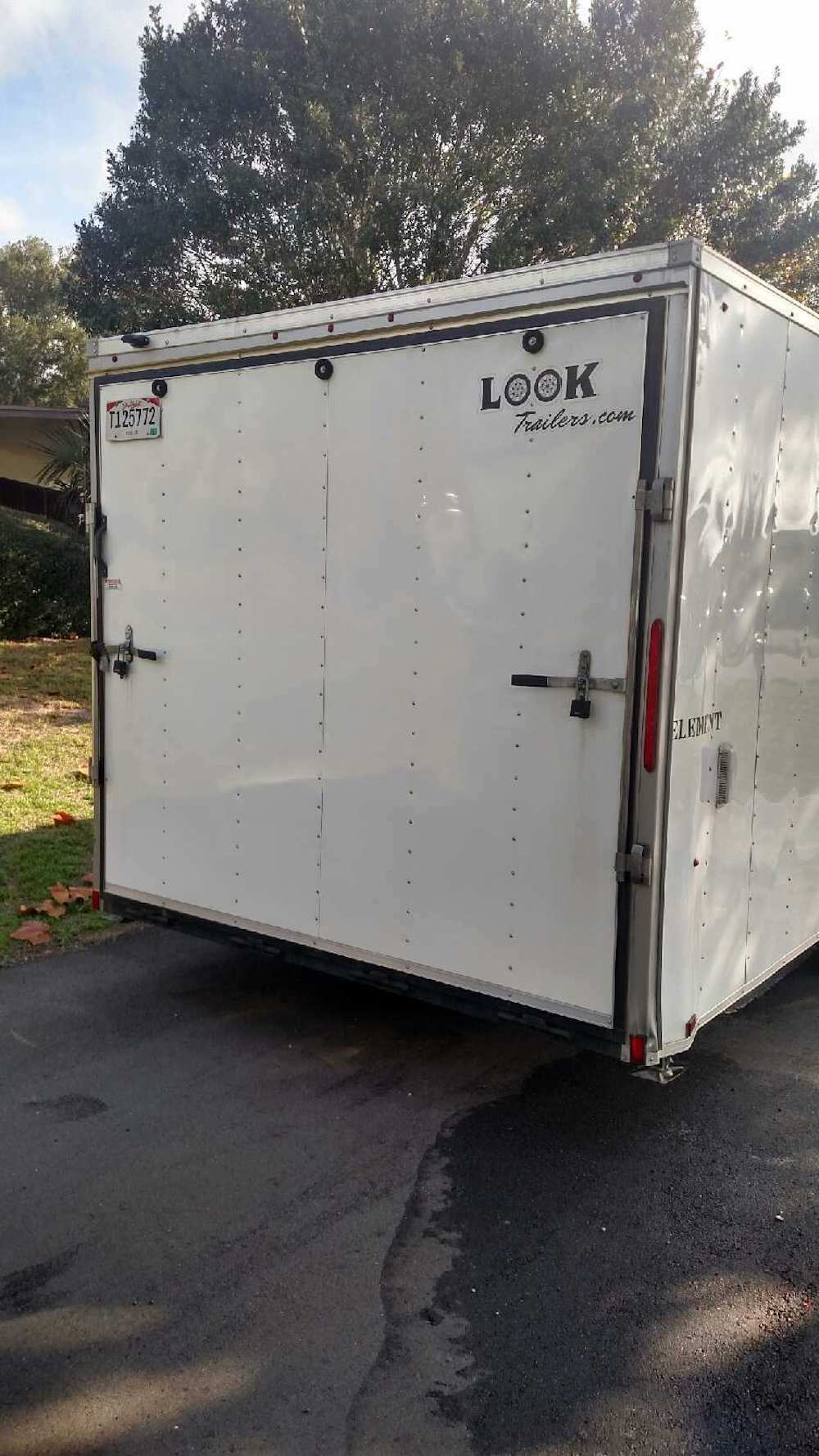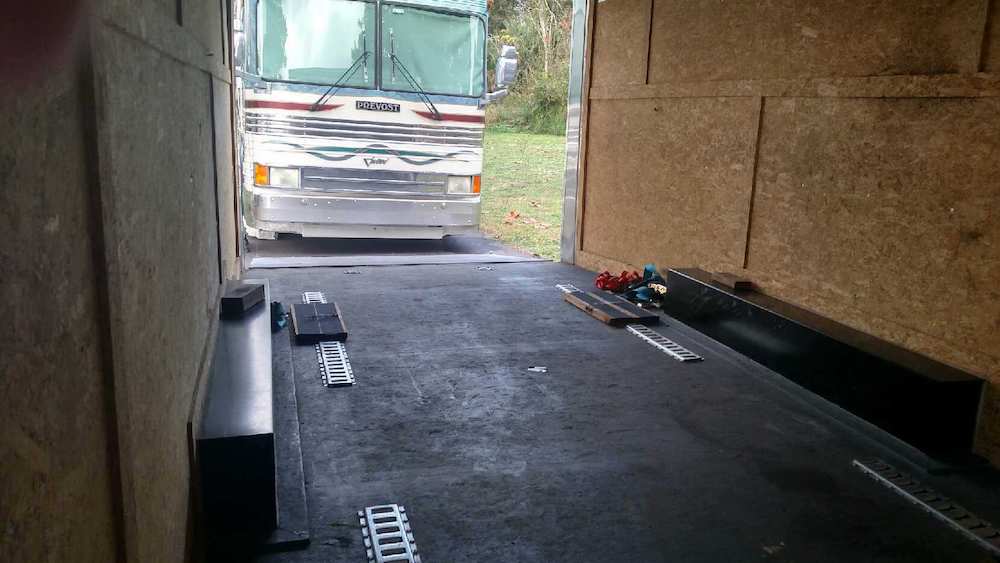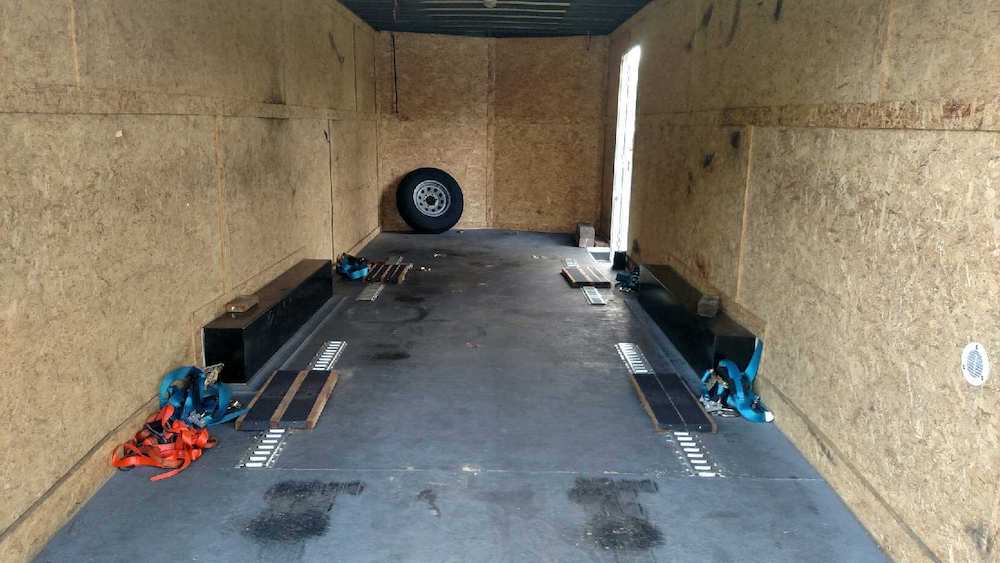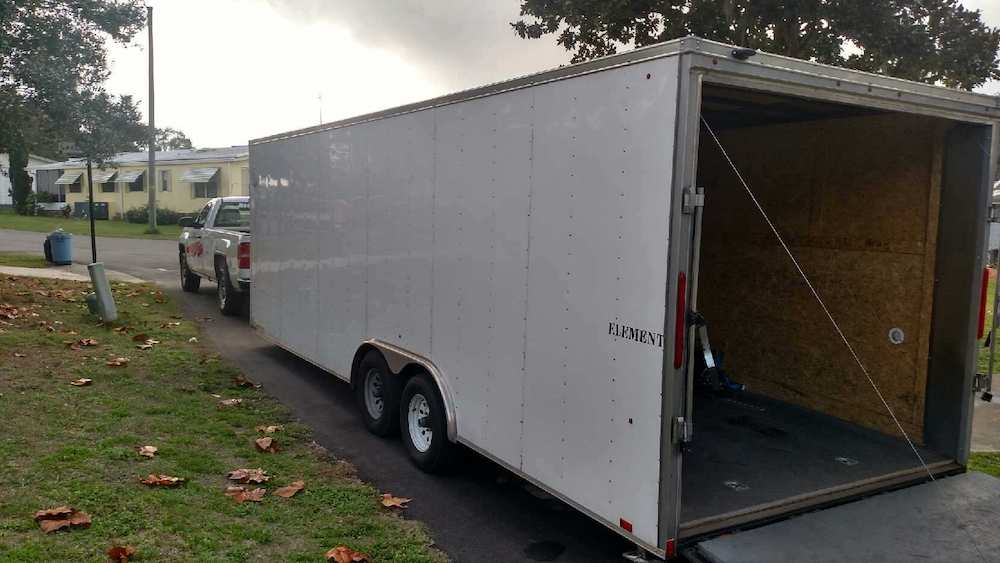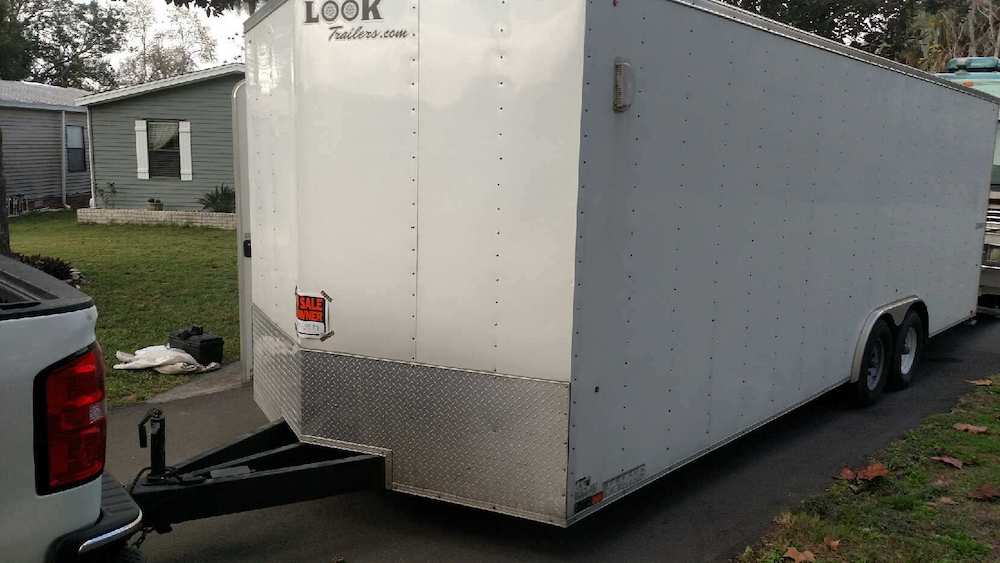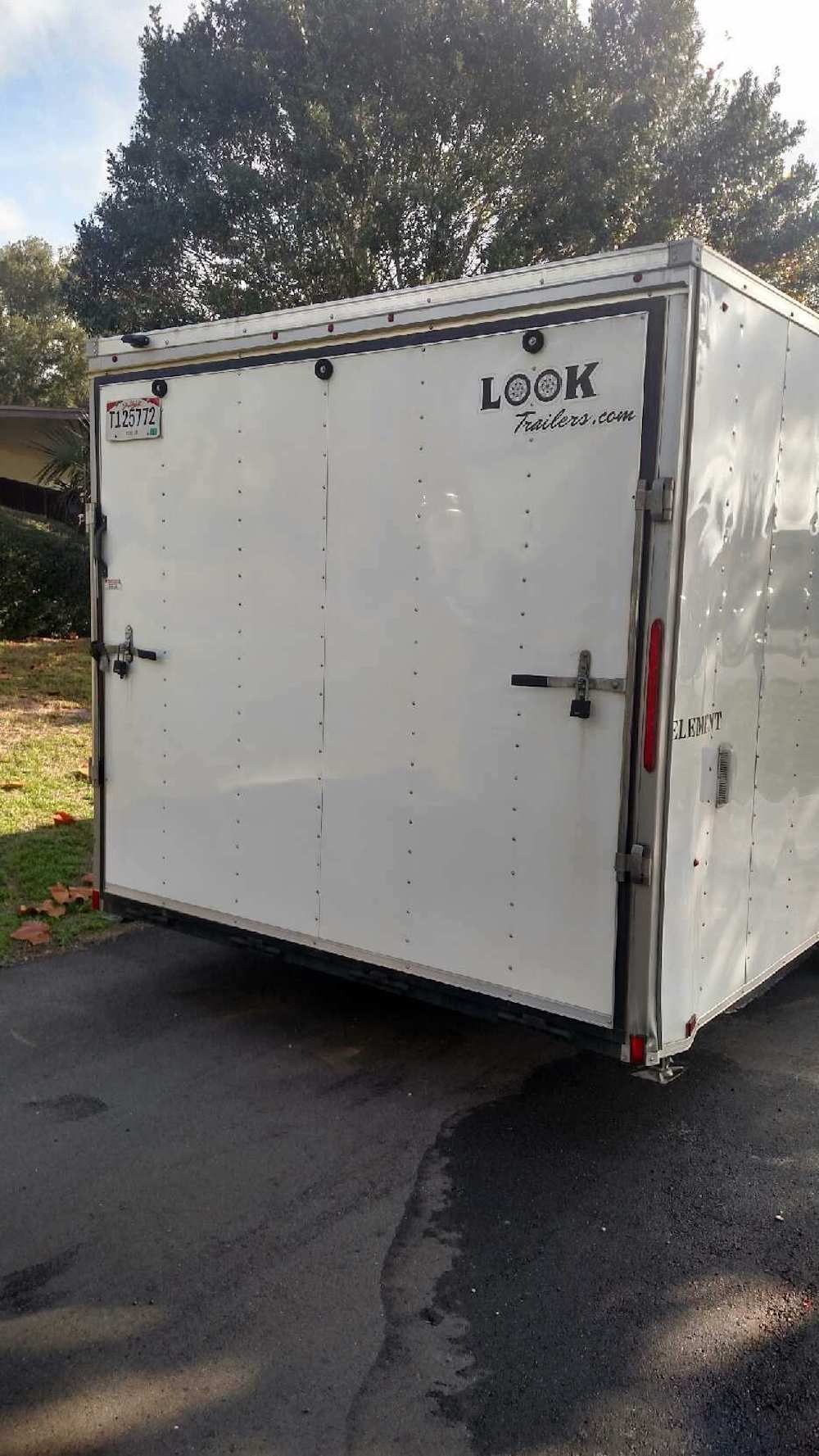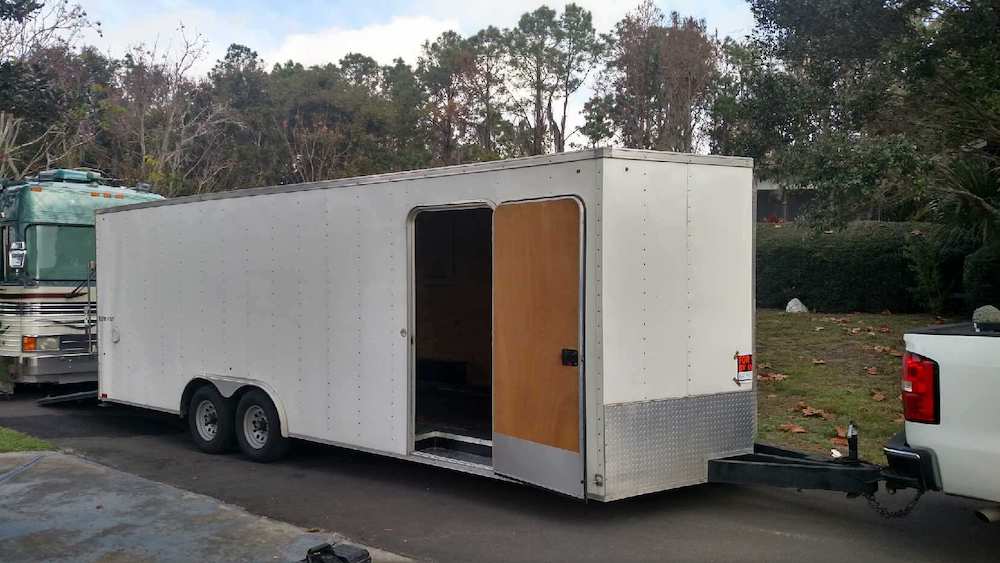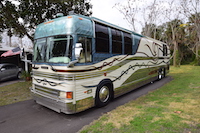 For Additional Information Please Contact :
Kurt at 612-819-0999 or Email