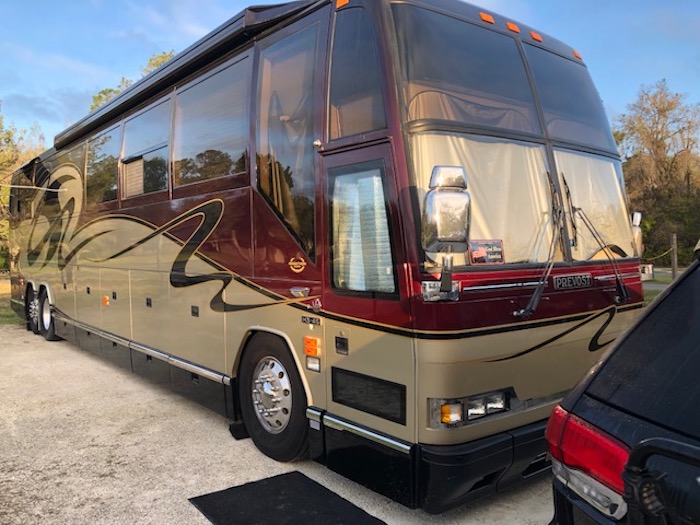 2001 Prevost Marathon H3-45
Non Slide
$ 199,000
149,000 Miles
Since Purchasing Our Bus In November 2015, We Have Basically "Zeroed Out" Our Bus!
Instead Of Listing Our Maintenance, I've Included The Excel Log Book That I've Kept To Accurately Reflect Our Scheduled Service, As Well As Any Upgrades Or Updates We've Done To The Bus. I've Also Kept All Receipts In Google Drive And Can Send Them To Any Serious Buyer.
As Of Listing, The Coach's Prevost F/R & Aux Air Will Hold Air At 105psi For Around Two Weeks Based On External Temperatures, But Will Never Go Below 75psi, Even After Sitting For Several Months. The Marathon Aux Compressor Will Keep Air Up To 80 Psi Up To 4-5 Days, Based On External Temperatures.
As A General Overview, Besides "Zeroing Out" The Coach Over The Last 2+ Years, The Bus Has The Following:

Neutral Decor
Allison 6 Speed Transmission
8 Michelin Tires (365 S/T) & (315 D)All October 2015 DOT Coded
Zeroing Out Coach Included: New Norgrens, Brake Chambers, Air Bags, Koni Shocks (Steer)/OEM D/T, All Fluids, Belts, Air Cleaner, PS Filter, Air Dryer
Chassis Batteries - Dec. 2015
Three Updated HD LCD TV's (Sound Bars In Salon And External Bay)
Two Blue Ray Systems
Updated Refrigerator
Updated Microwave
Updated Dryer
Two New Water Heaters
LED Interior And Under-Cabinet Lighting
LED Lighting Bedroom Ceiling
LED Rear And Side Exterior Lights
Fiber Optic Lighting In Salon Ceiling & Shower Accent Window
Accent Lighting In Salon, Galley, Bathroom, Bedroom
Hardwood Floors In The Salon
Travertine Tile In Galley/Bathroom/Shower Areas
Newer Carpet & Pad In The Bedroom
Black Leather On Couch, J-Dinette Seating, & Recliner Chair
Commercial Central Vacuum, With External Port To Clean TOAD
Separate Custom Underbay Storage For Two Picnic Tables
Garbage Disposal
Silver Leaf DDEC Monitoring System With Tablet
Pressure Pro Monitoring System
DD Series 60 Bracket Update
Girard Electric Awning (Passenger Salon)
Zip Dee Manual Awning (Bedroom/Driver Salon)
Ceramic Roof Coating
Cruse Control
Tilt And Telescope Steering Wheel
Prevost Drivers & Aux Air Conditioning
Prevost Air Leveling System - NO Leaks!
Liftable Tag Axel
Rearview Color Backup Monitor
Pioneer Radio CD Remote Control.
Electric Shades For Driver, Windshield, Entry Door, Salon, And Bedroom
Air Train Horn
Isri Driver Seat , Electric Controls
KVH In-Motion Sattlite Receiver
New Winegard Razor HD Air Antenna
Fiber Optic Lighting
Corian Counter Tops
Polished Laminate Cabinetry
All Electric Appliances
Storage Under Bed
Vanner Battery Equalizer
Easy Access For All Four Cruiseair A/C Units In One Bay
Updated Fire Extinguishers
New Smoke/Carbon Monoxide Detector
24/7 Fan To Cool Tech Link CPU
All Original Manuals
Bus Last Had Level 3 Service Conducted At Prevost Dallas In November 2017
I Can Send More Detailed Pictures Upon Request To Any Serious Buyer
Please Click Here For Additional Specifications On This Coach
For Affitional Information Please Contact :
Tim at 520-429-3564 or Email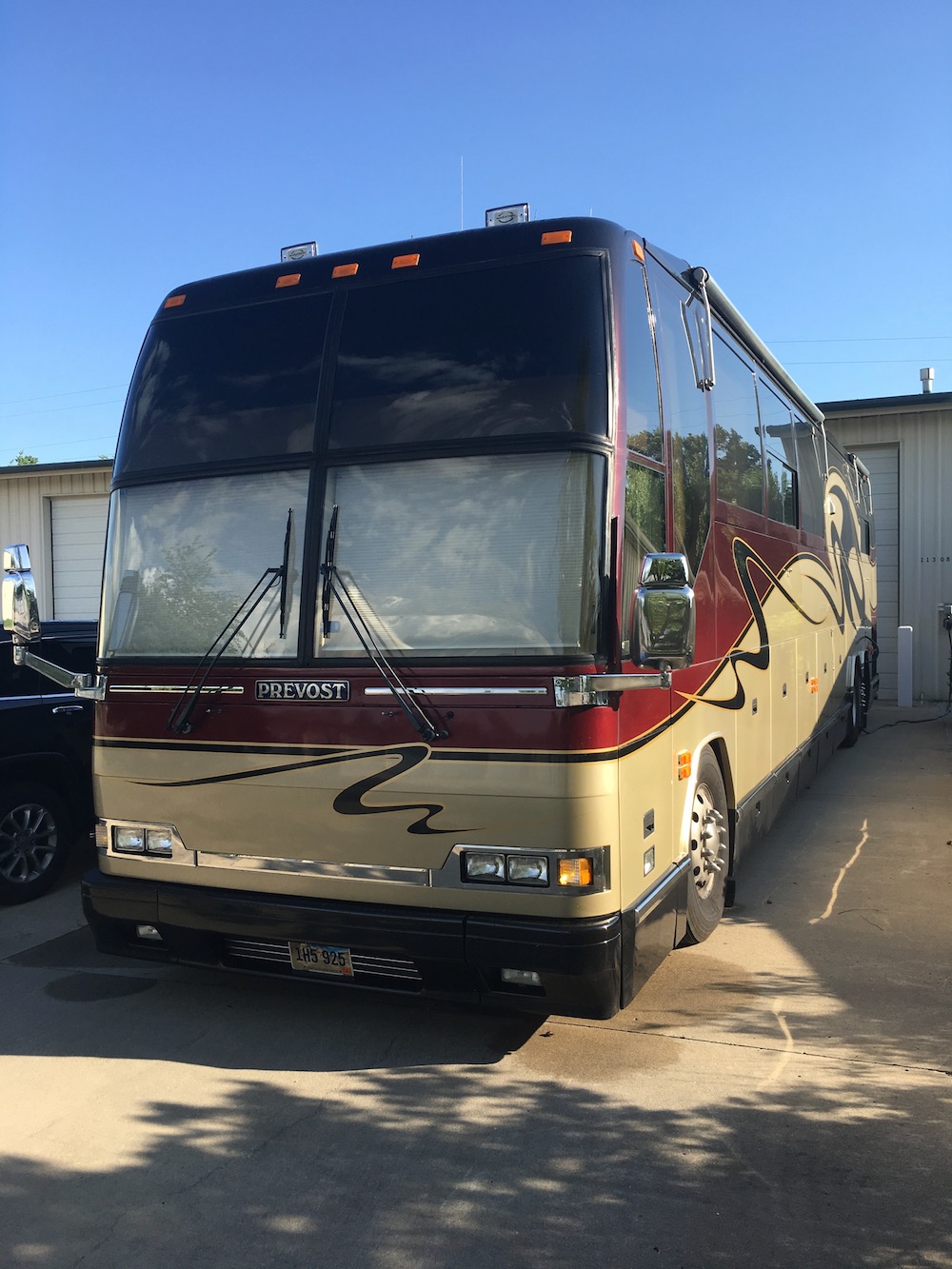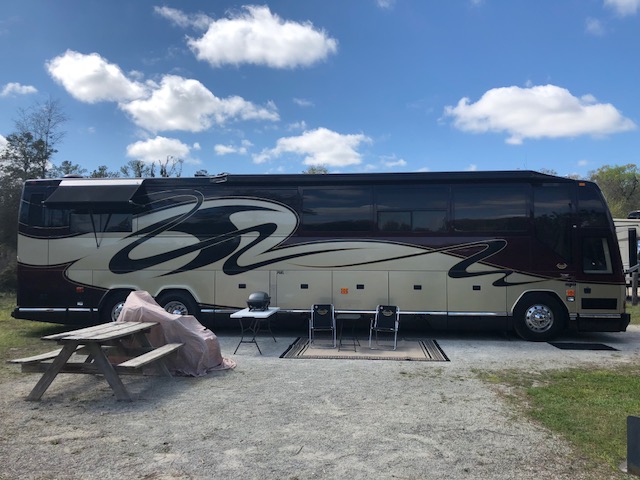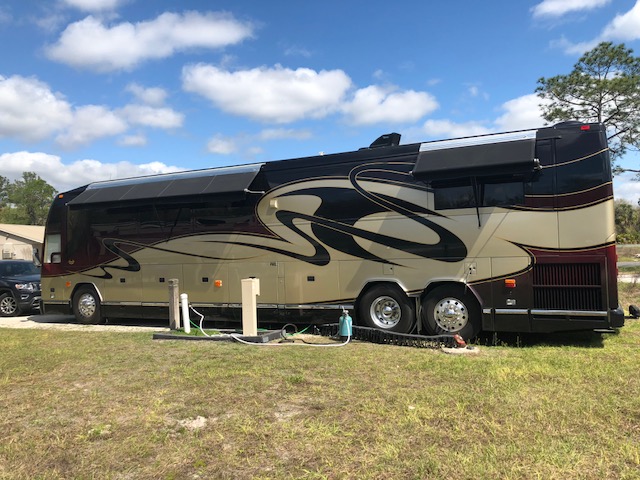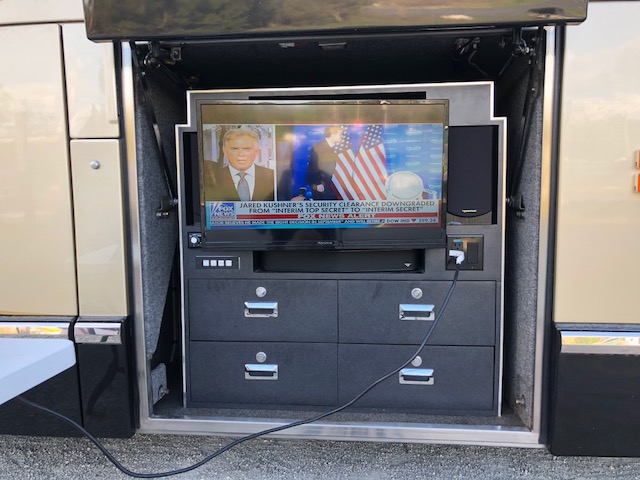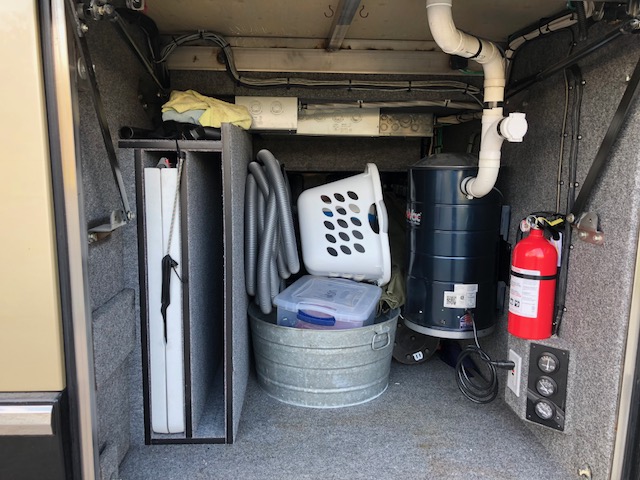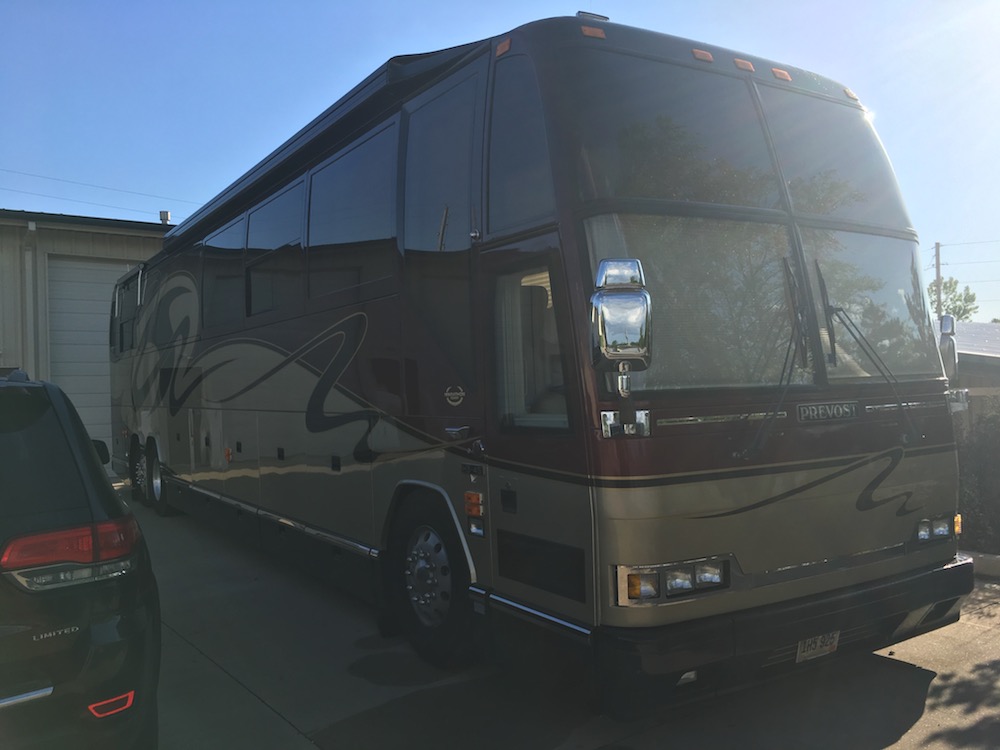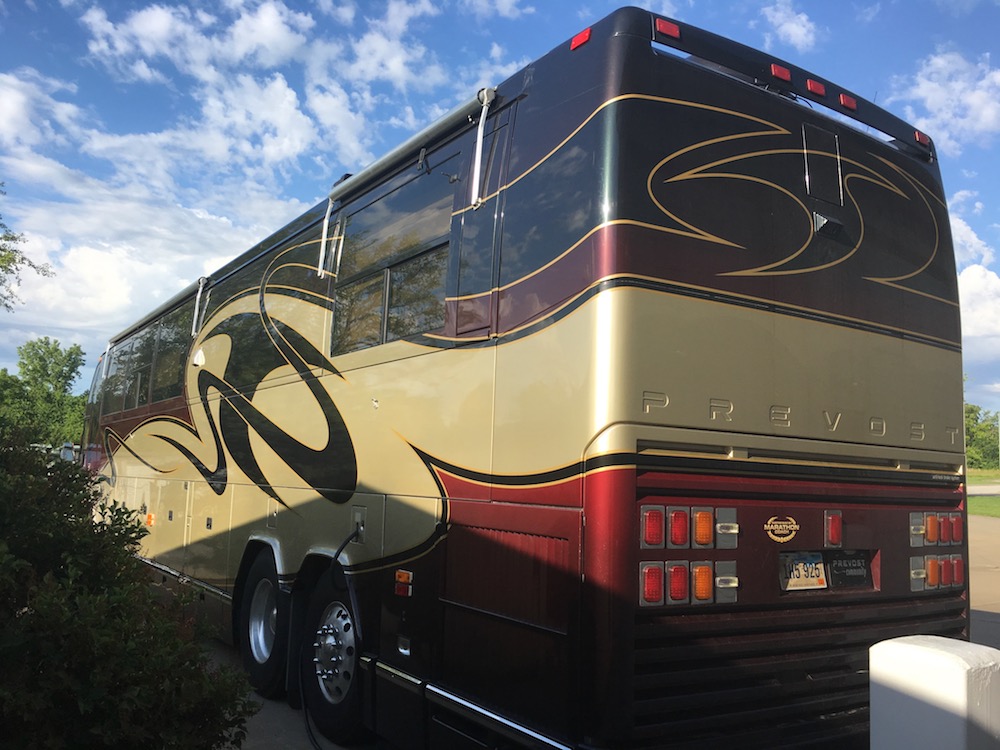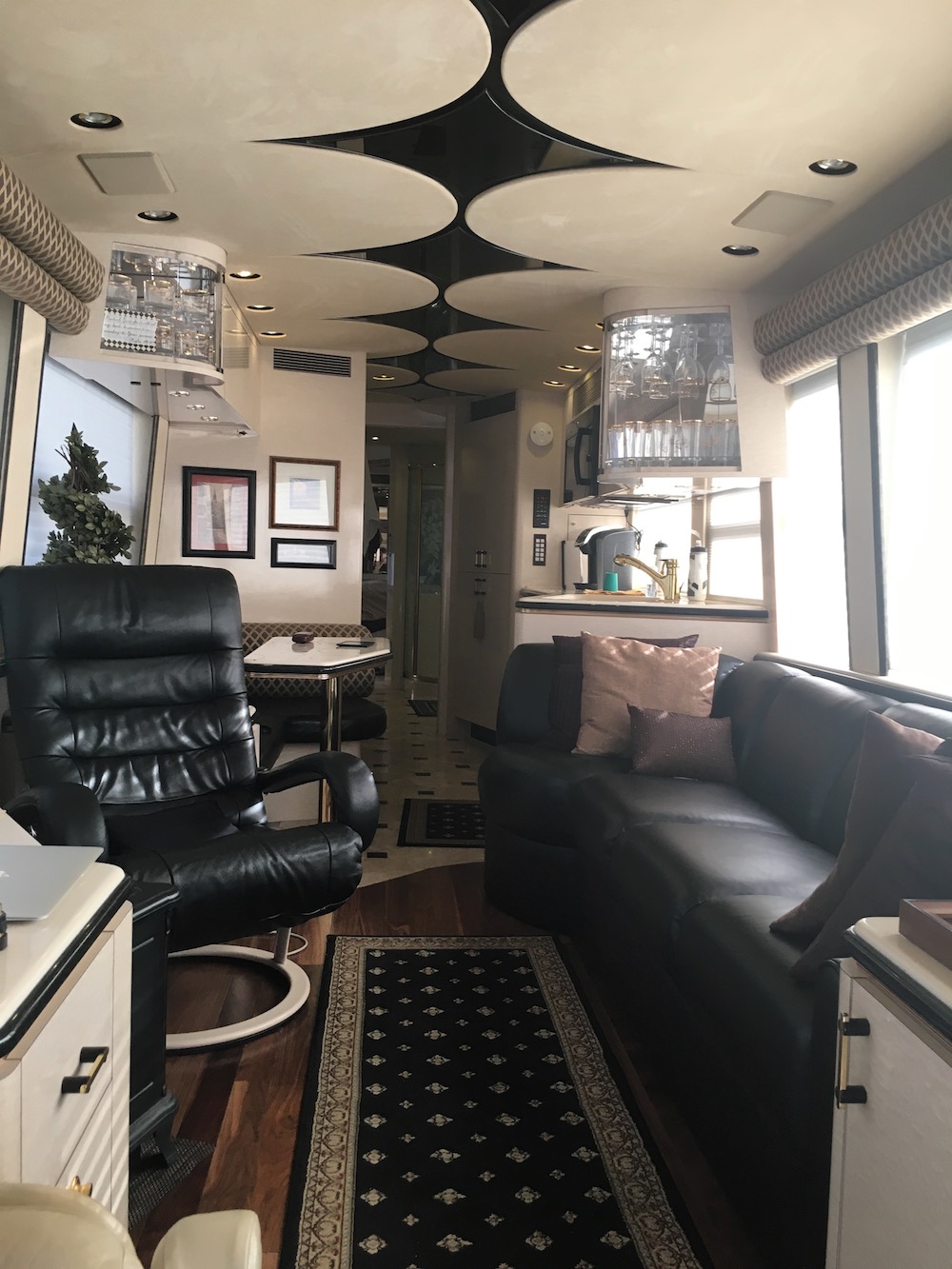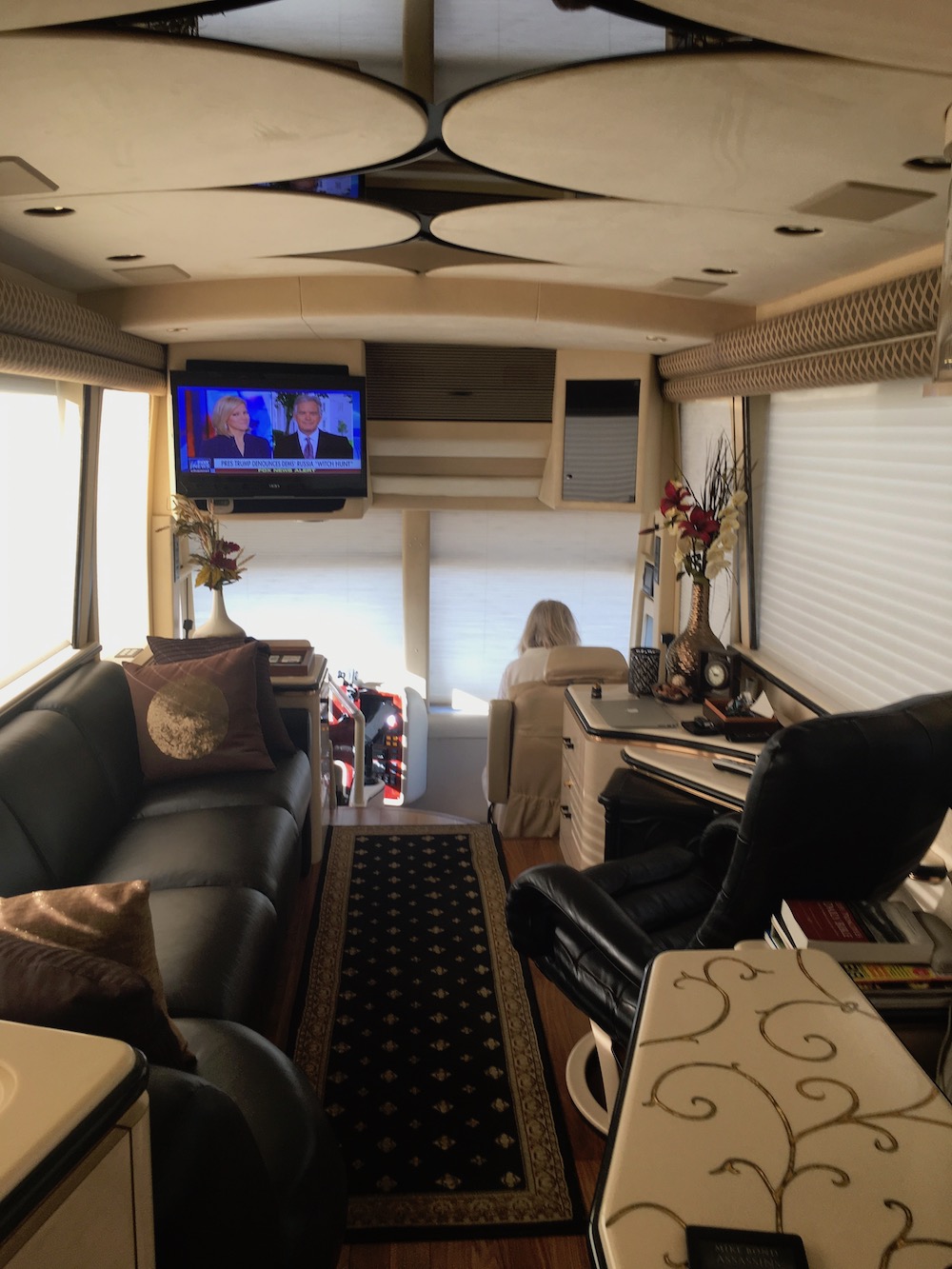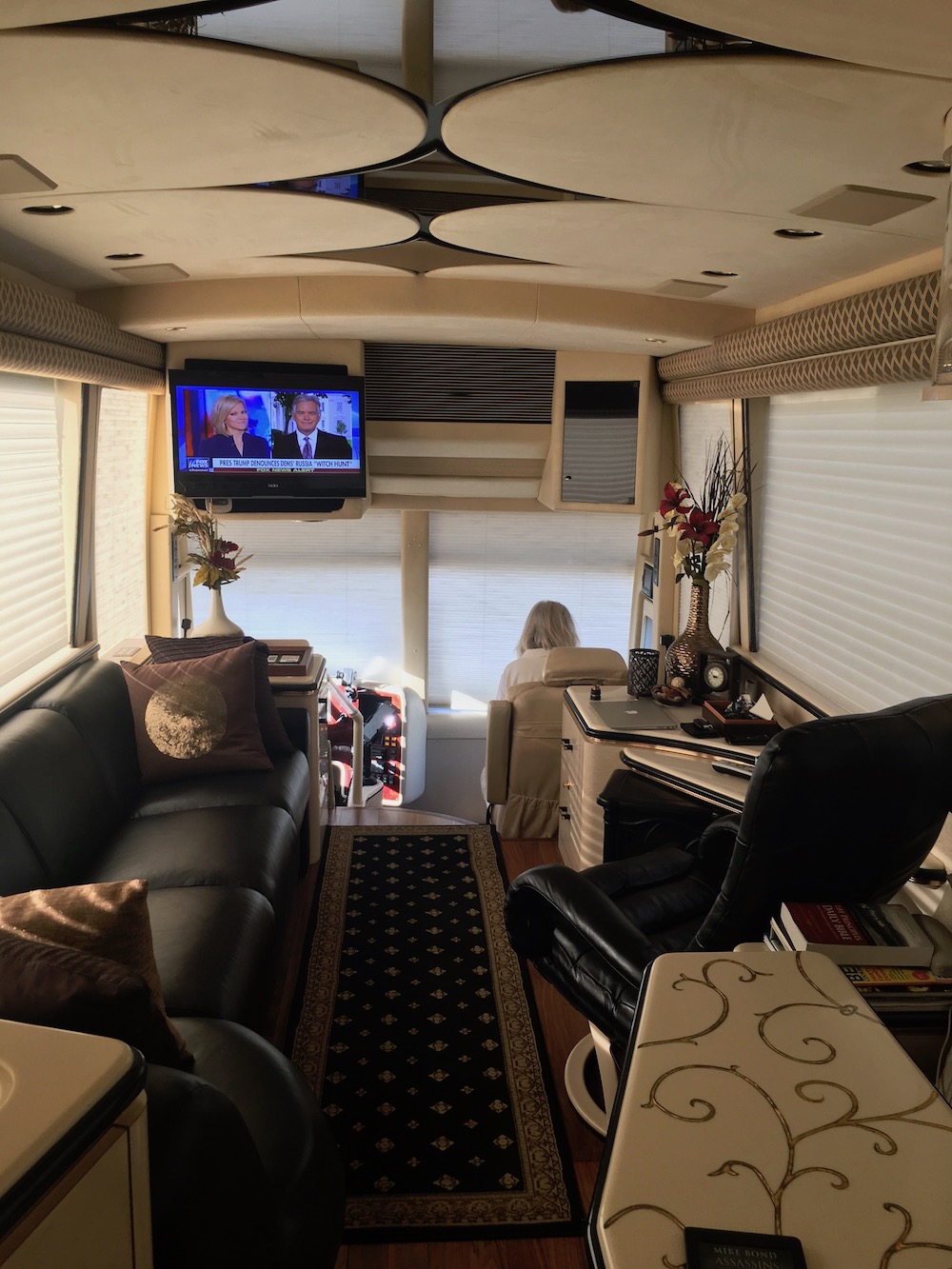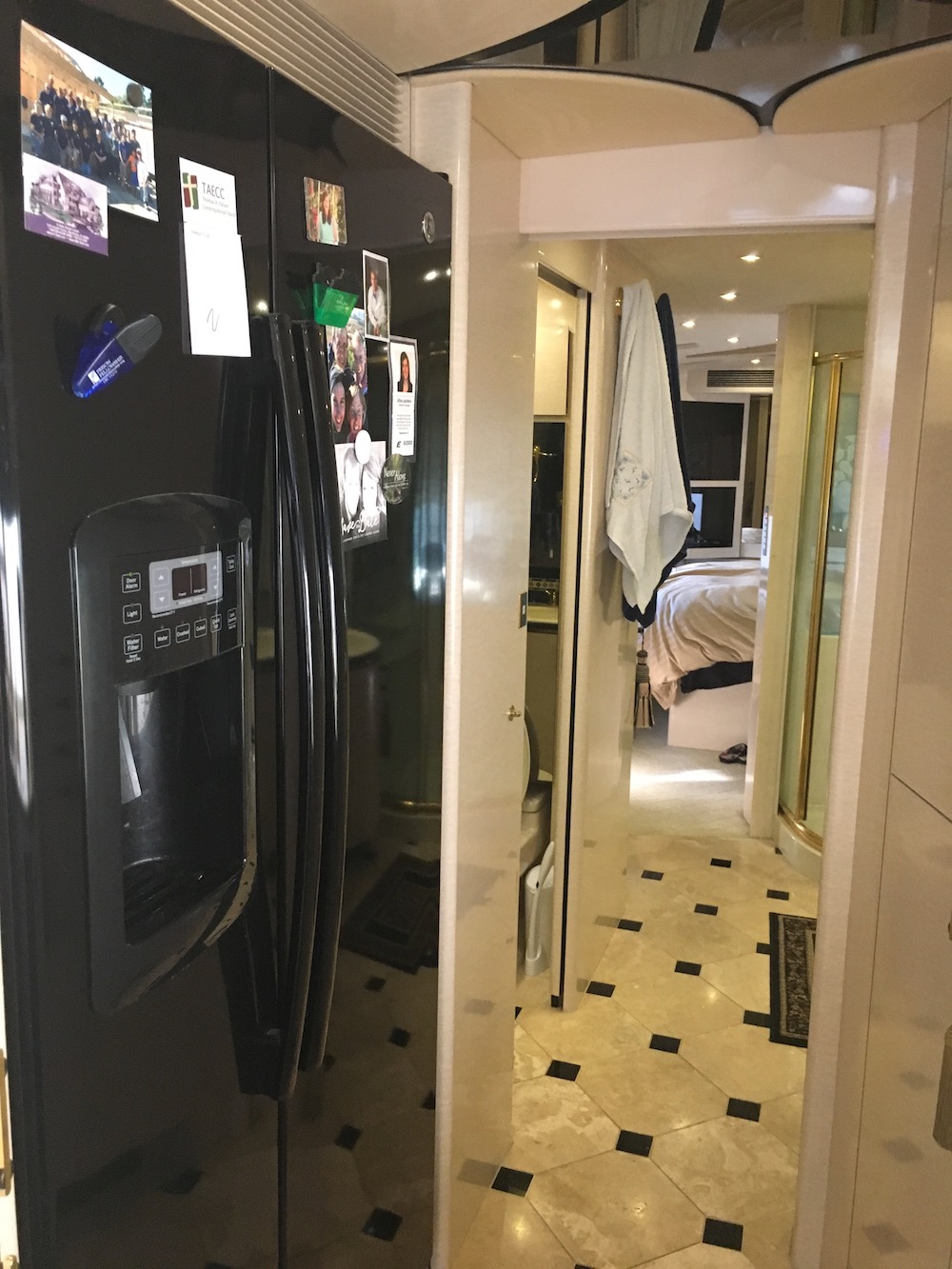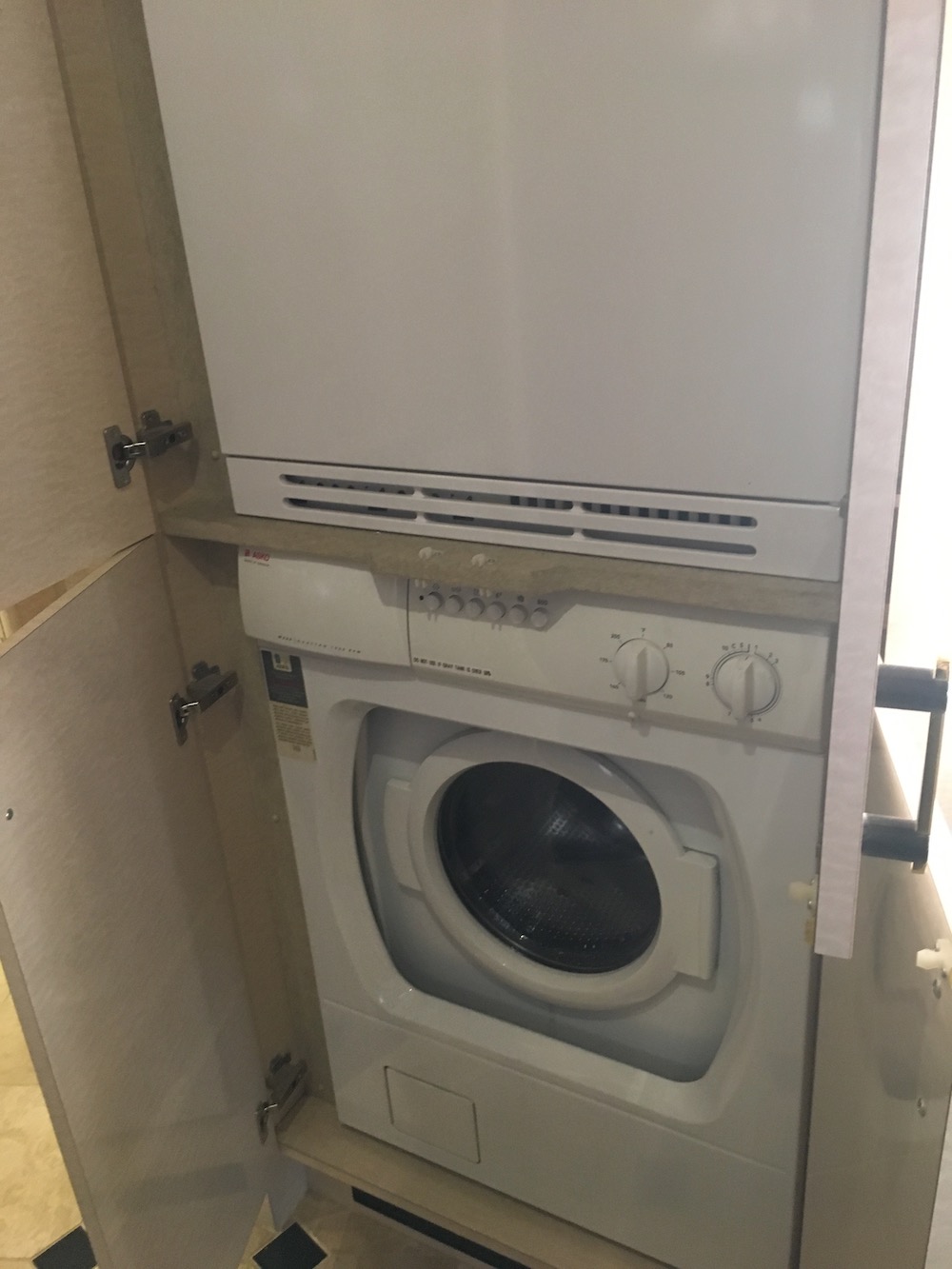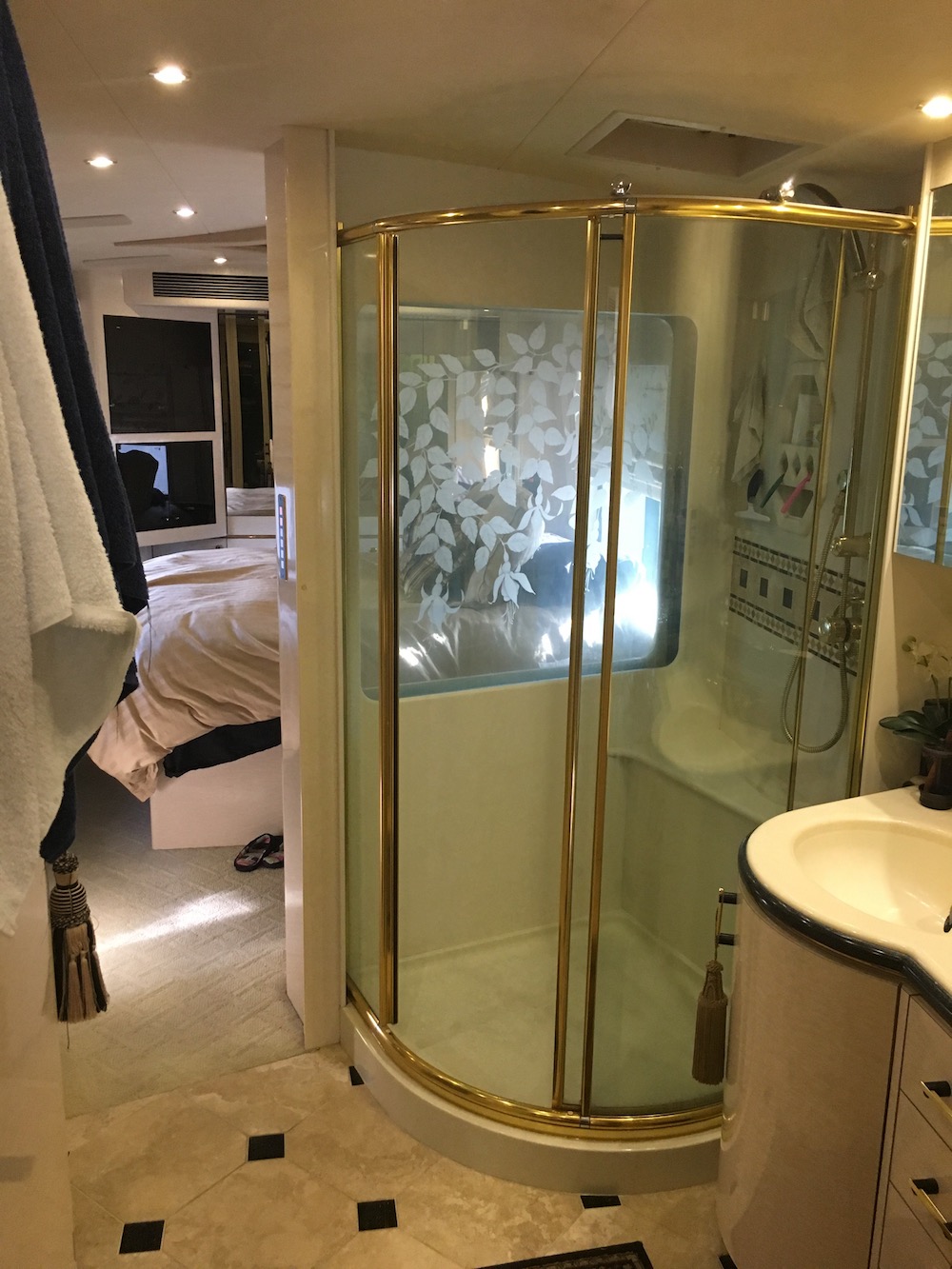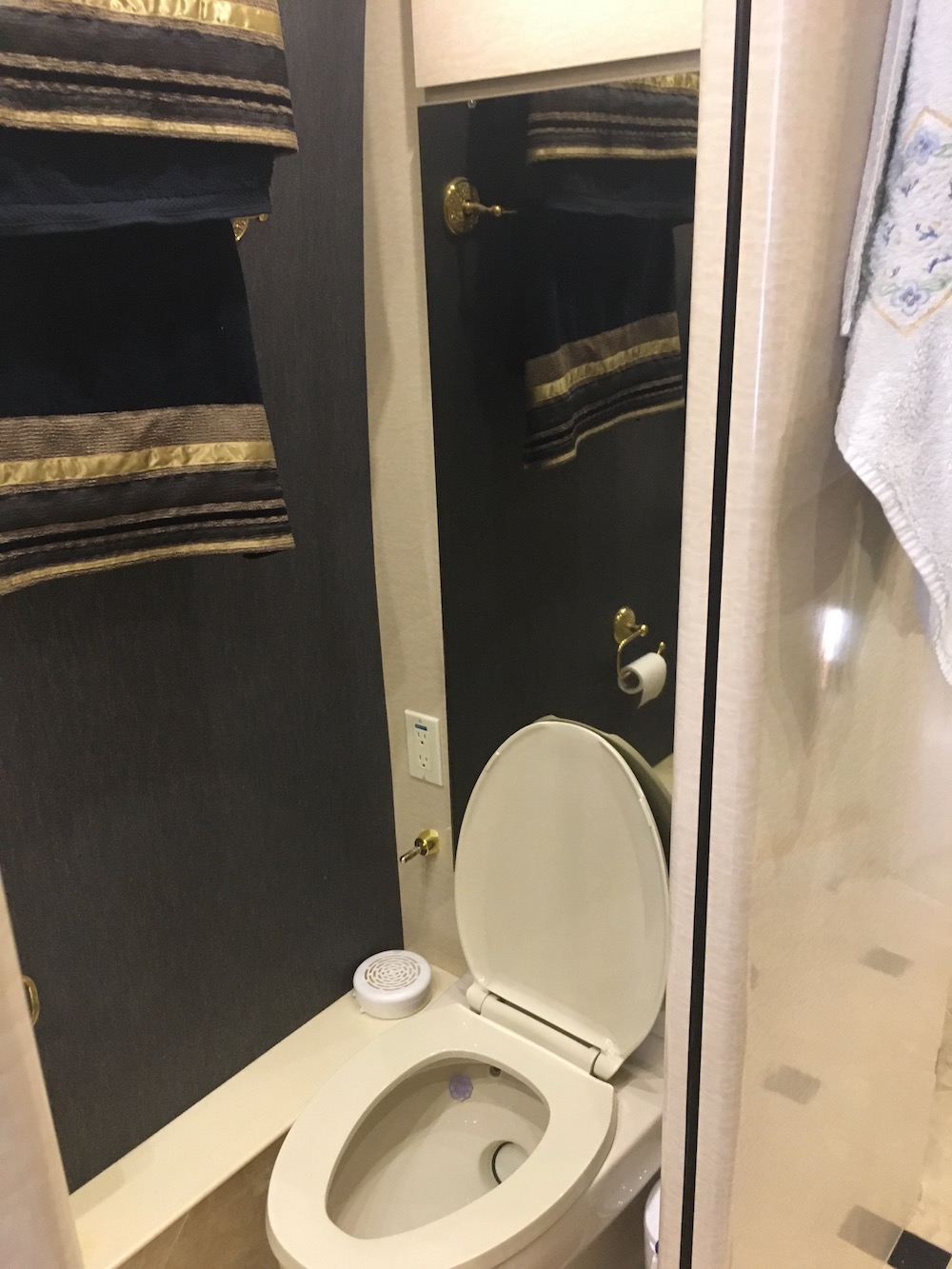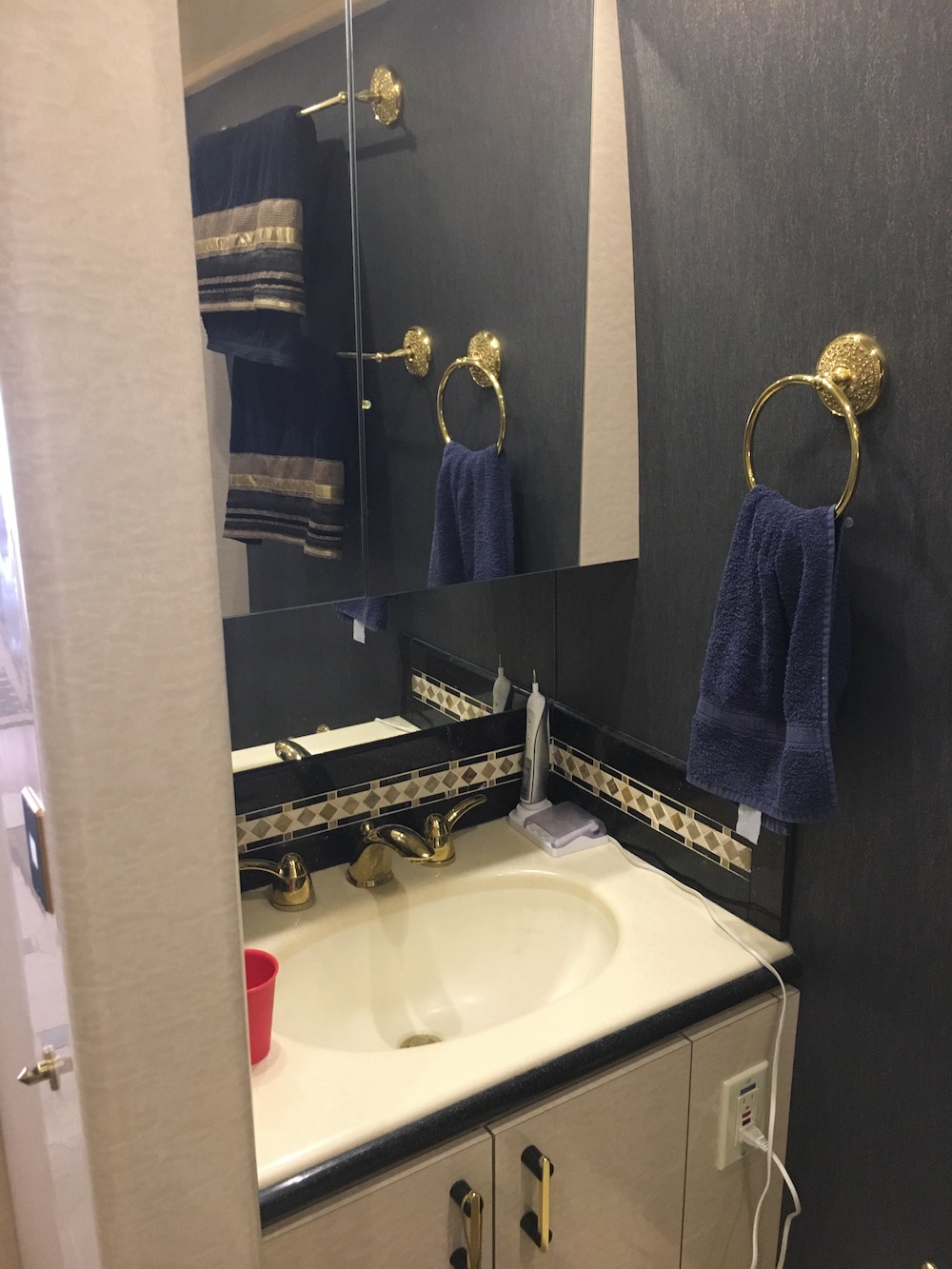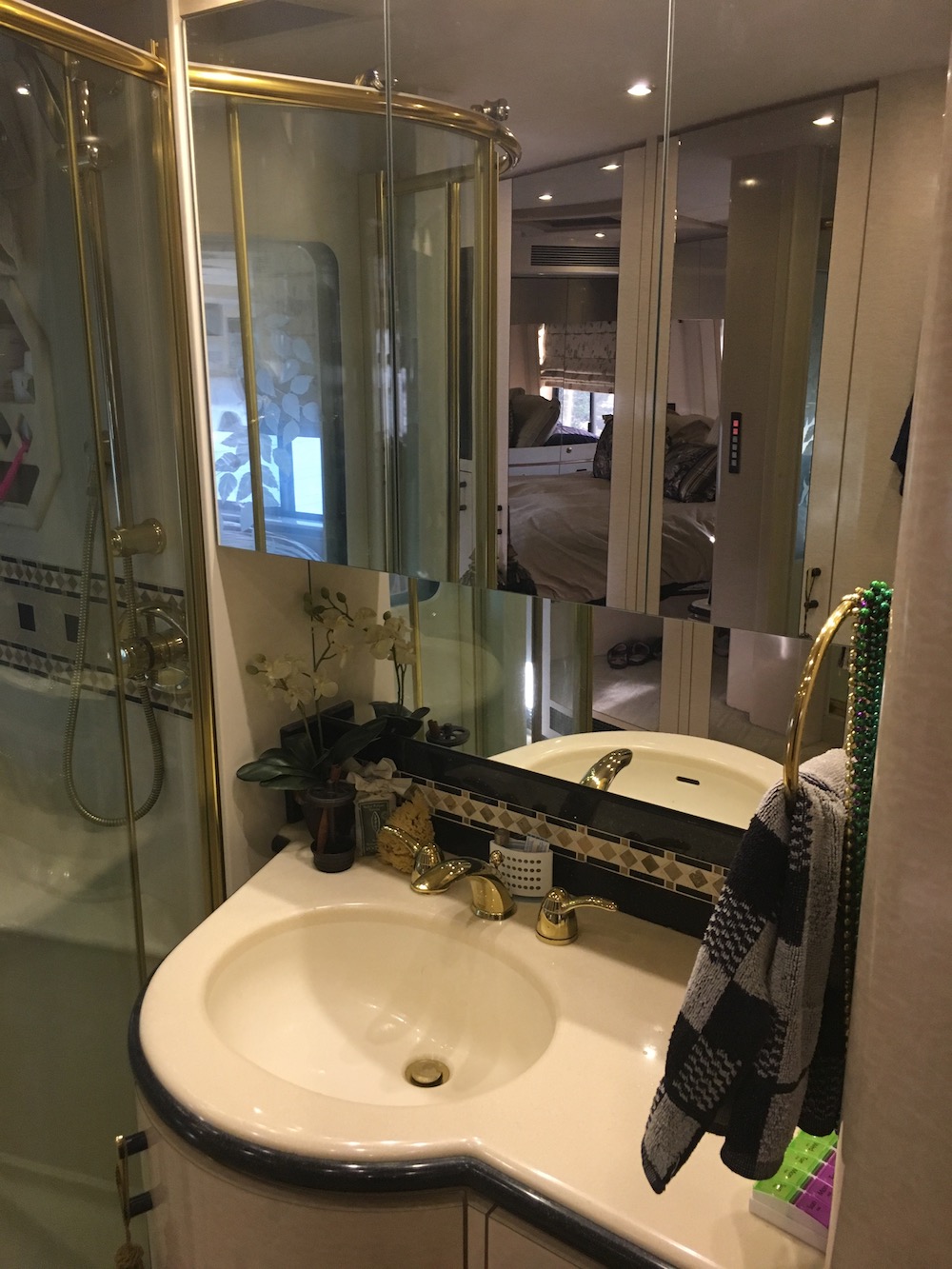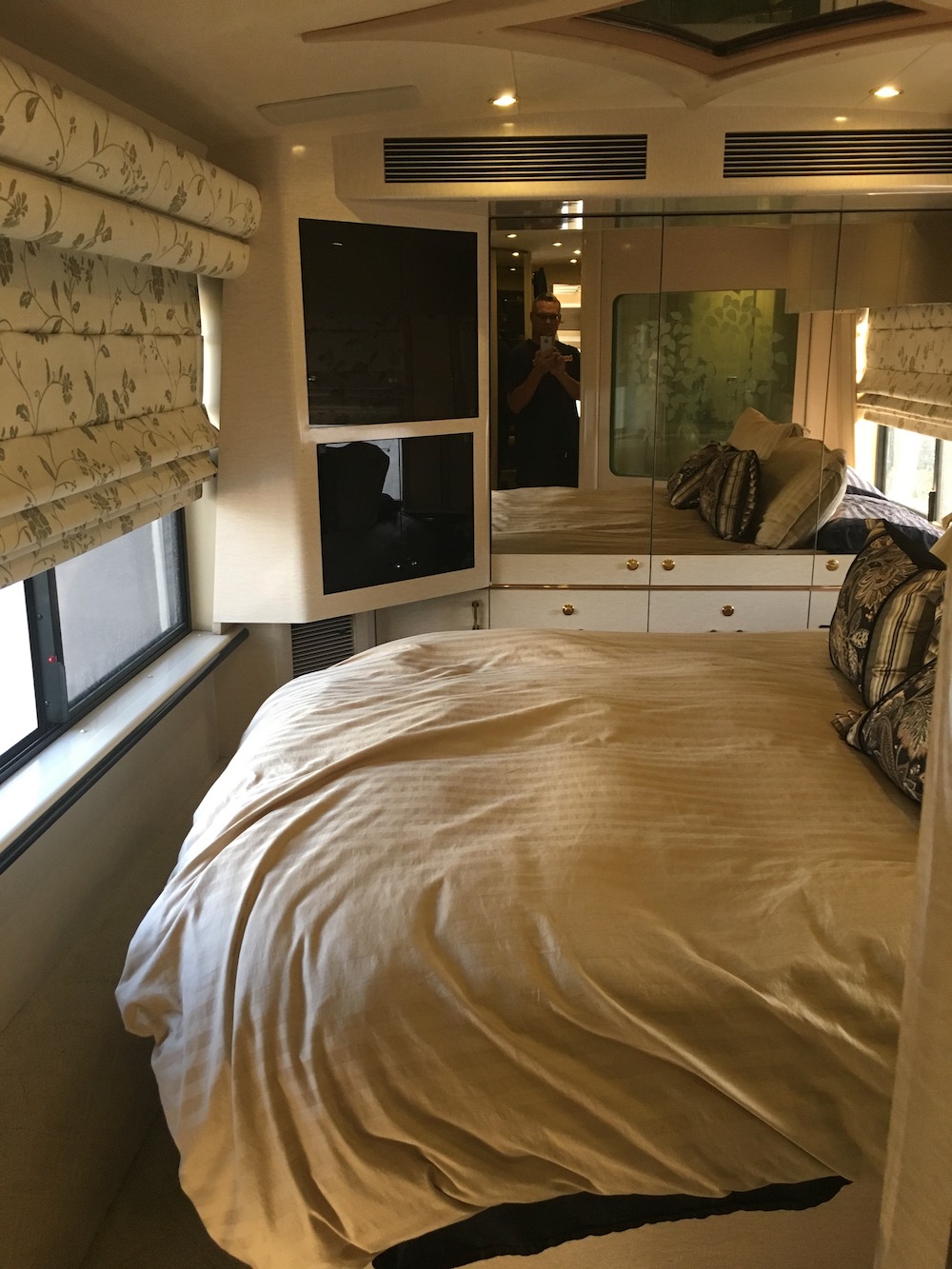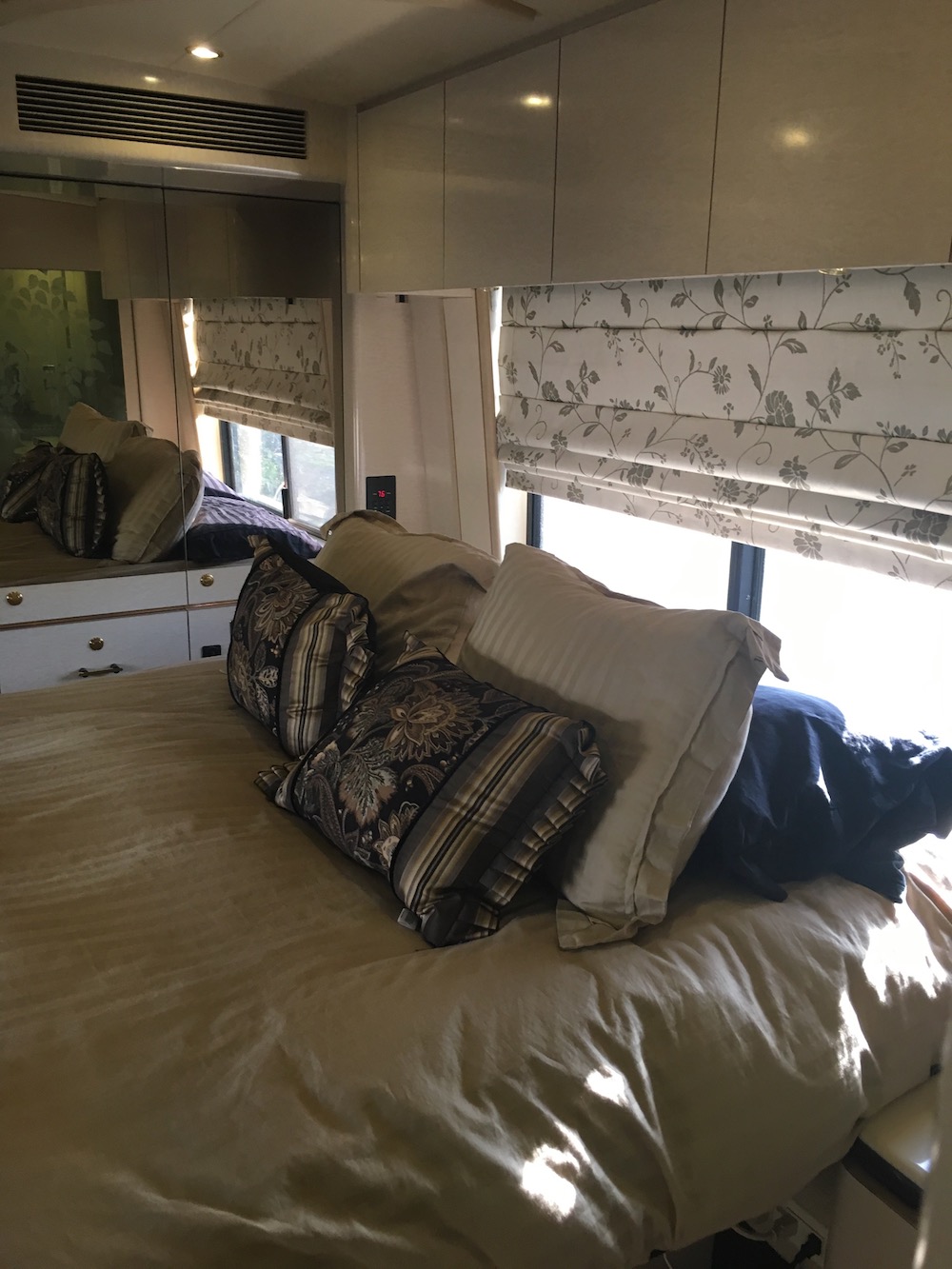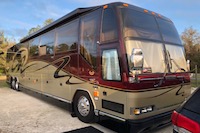 For Affitional Information Please Contact :
Tim at 520-429-3564 or Email