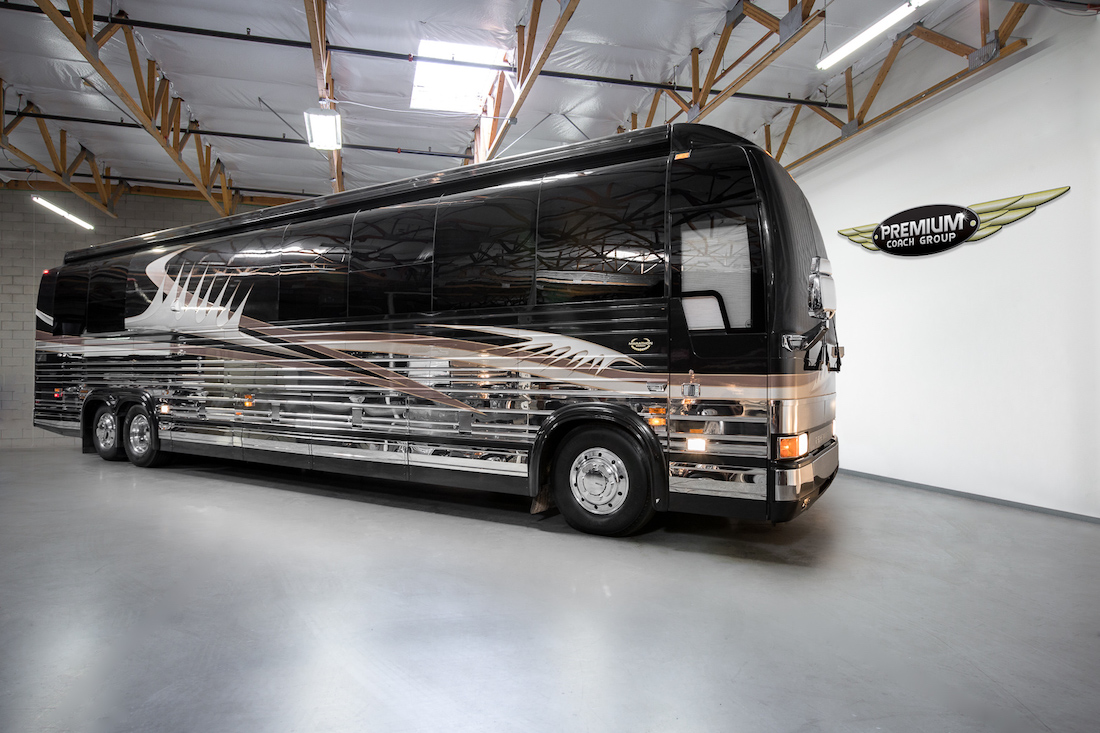 2001 Prevost Marathon XLII
Double Slide
$ 299,000
126,280 Miles
Blacked out with a slice of chrome and saw blades for a paint job, this sleek, full sized luxury coach means business on the highway.
A subtle slash of taupe and purple glazes the side of the custom paint work and UV tint.
The interior, a true castle for remote living, takes advantage of the double slide space with light chestnut cabinetry, high-end geometric carpeting and sleek black leather.
The bath and hallway feature exquisite stonework, marble and travertine featured in the open, glass lined shower.
Delicate lighting controls an etched glass porthole and programmable climate round out this luxurious interior.

***POPULAR FEATURES***
*60 Series Detroit
*6 Speed Allison Transmission
*20 KW Kohler Gen
*2-4,000 Watt Trace Inverters
*Two Toned Corian Countertops
*Laminate Cabinetry
*Two Tone Corian Countertops
*Marble Flooring
*Residential Refrigerator
*Dishwasher Drawer
*Stack Washer/Dryer
*Swing Down TV
*Girard Integrated Roofcap Awnings
*4- 14,000 BTU CruiseAirs
*40,000 BTU Wabasto

VIN: 2PCW33494Y1027231
For More Information Please Contact :
Steve at 949-204-7589 or Wayne at 602-625-4430 or Email
Premium Coach Group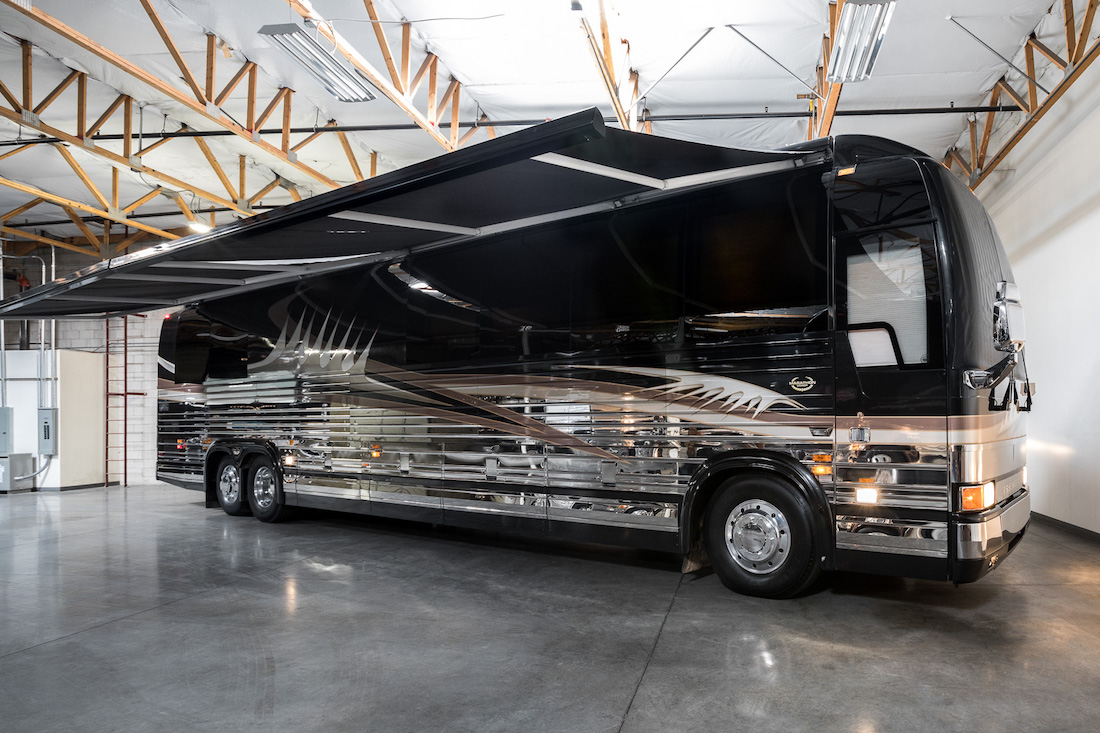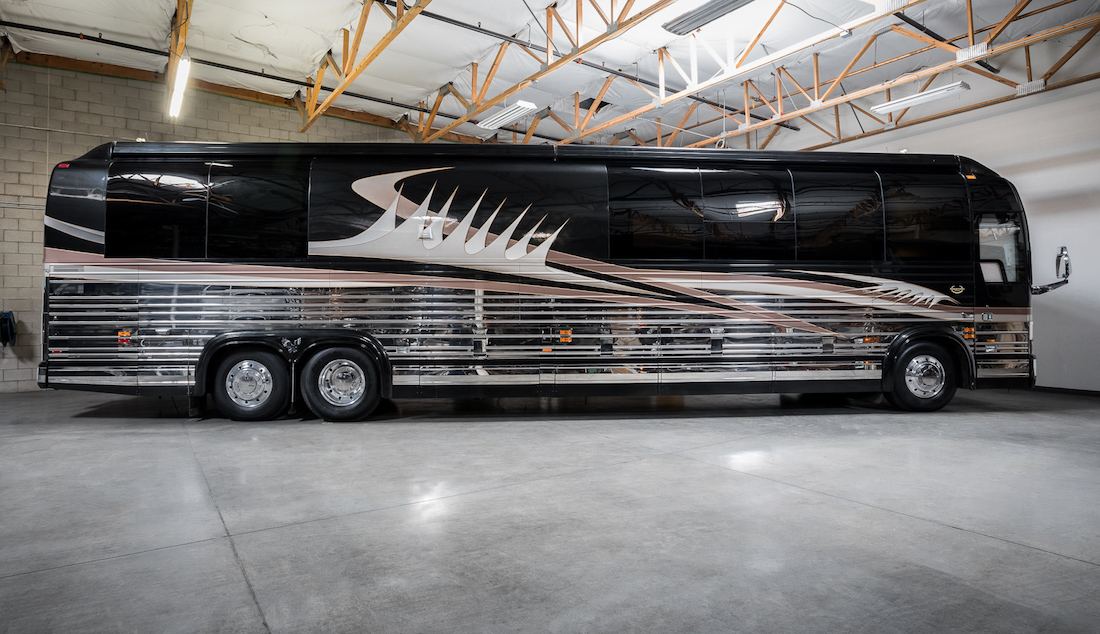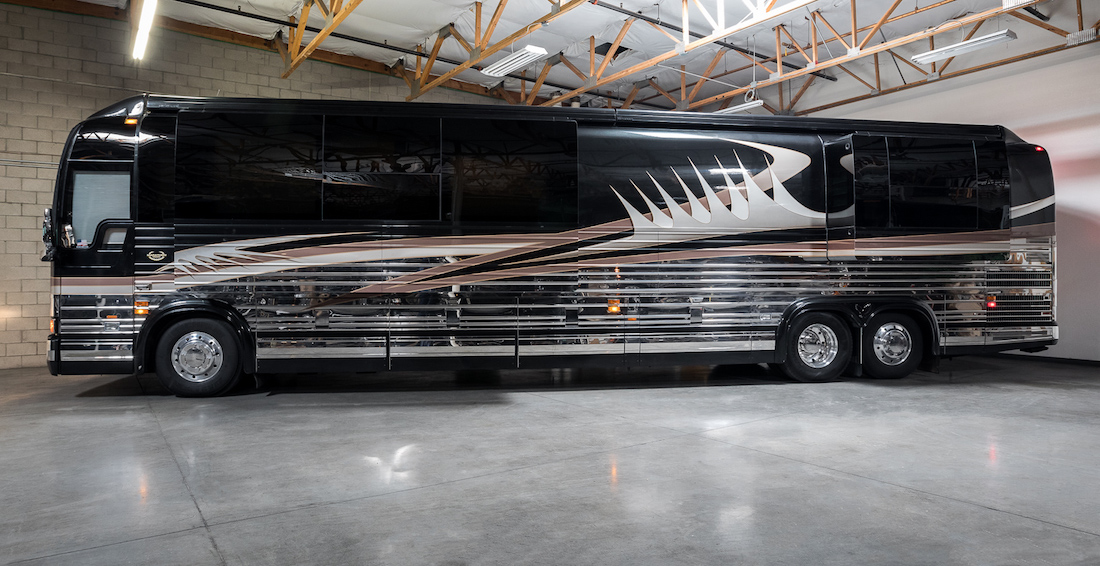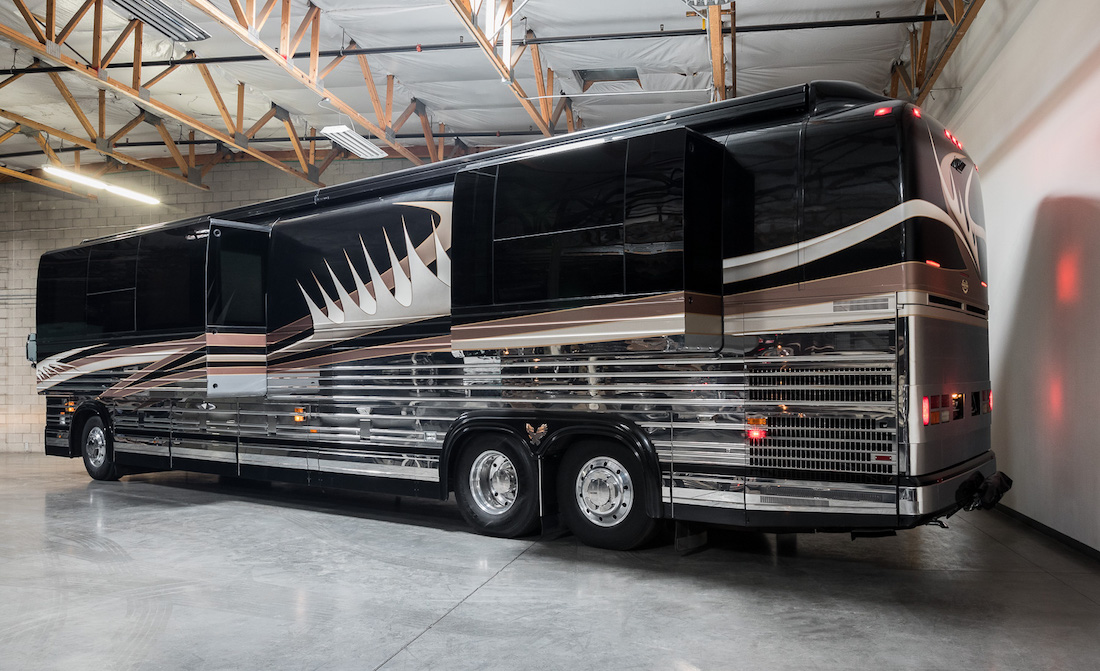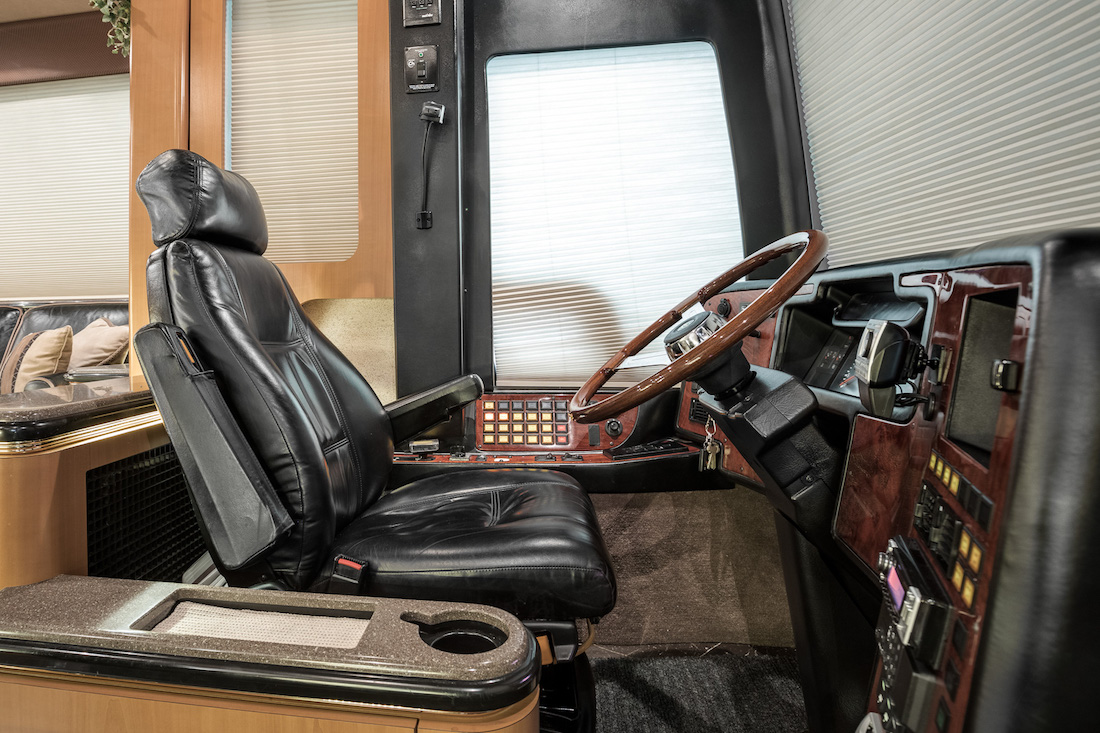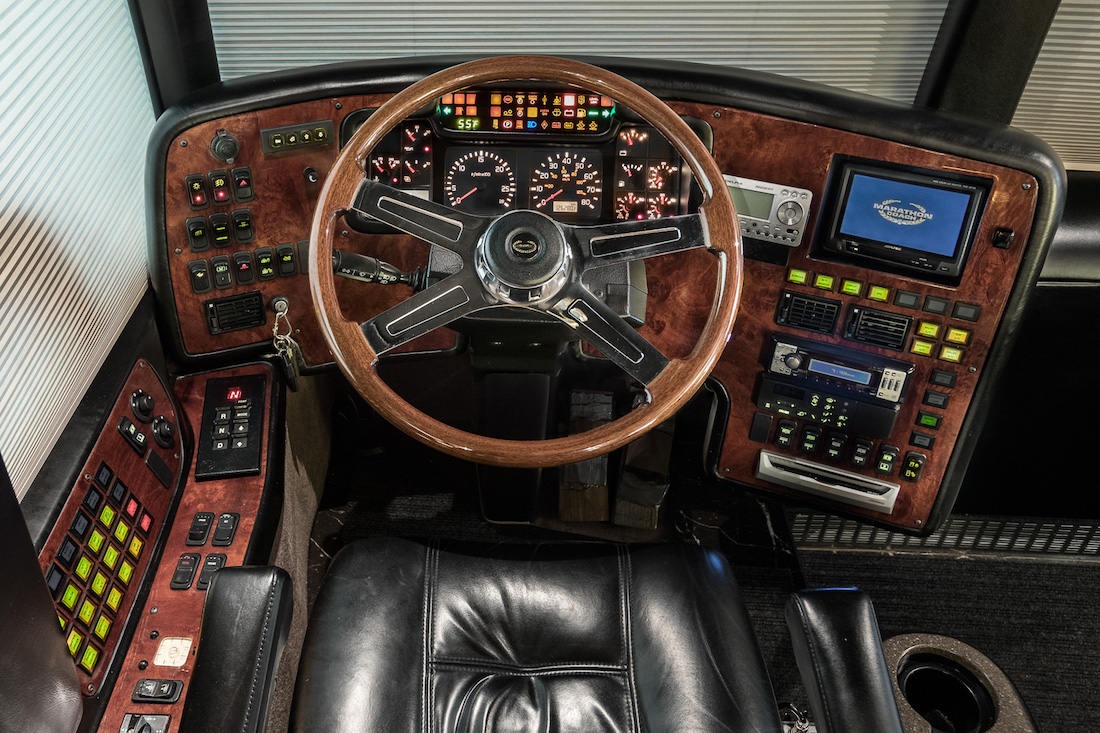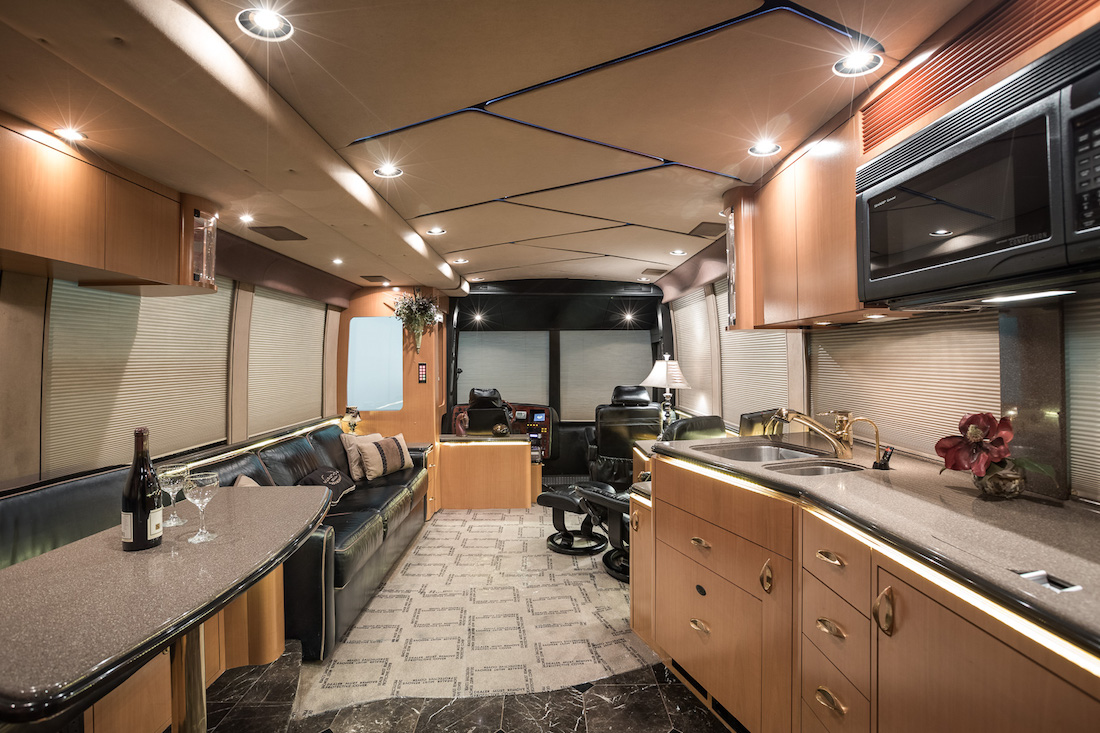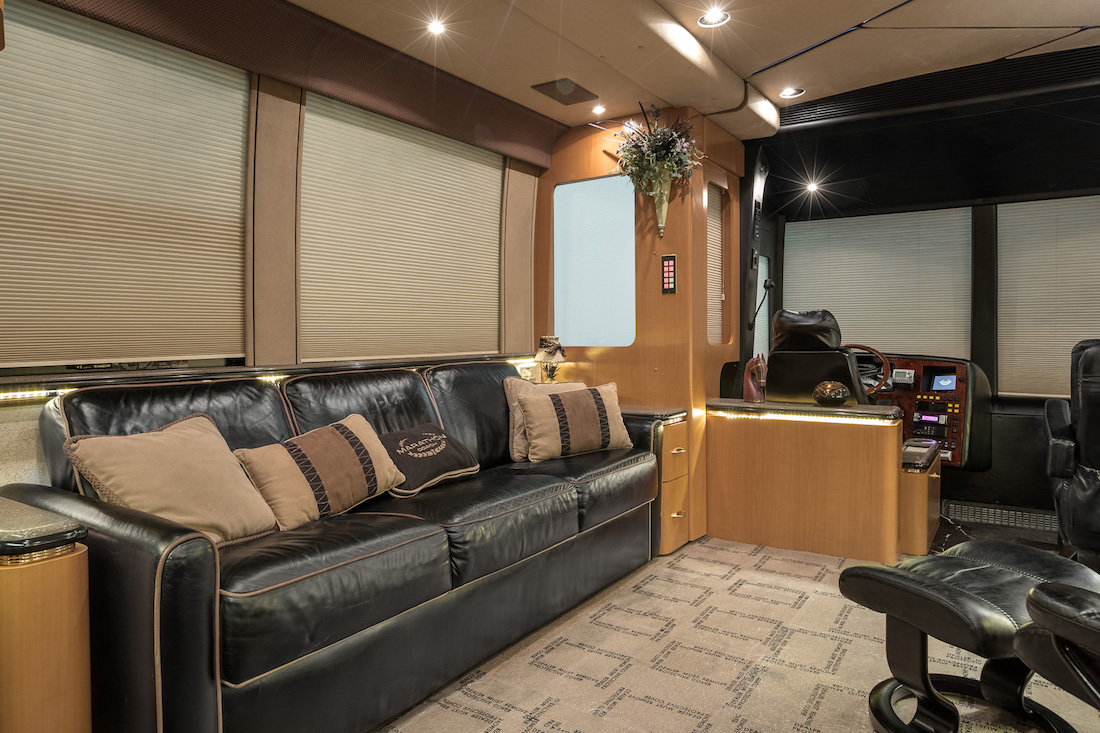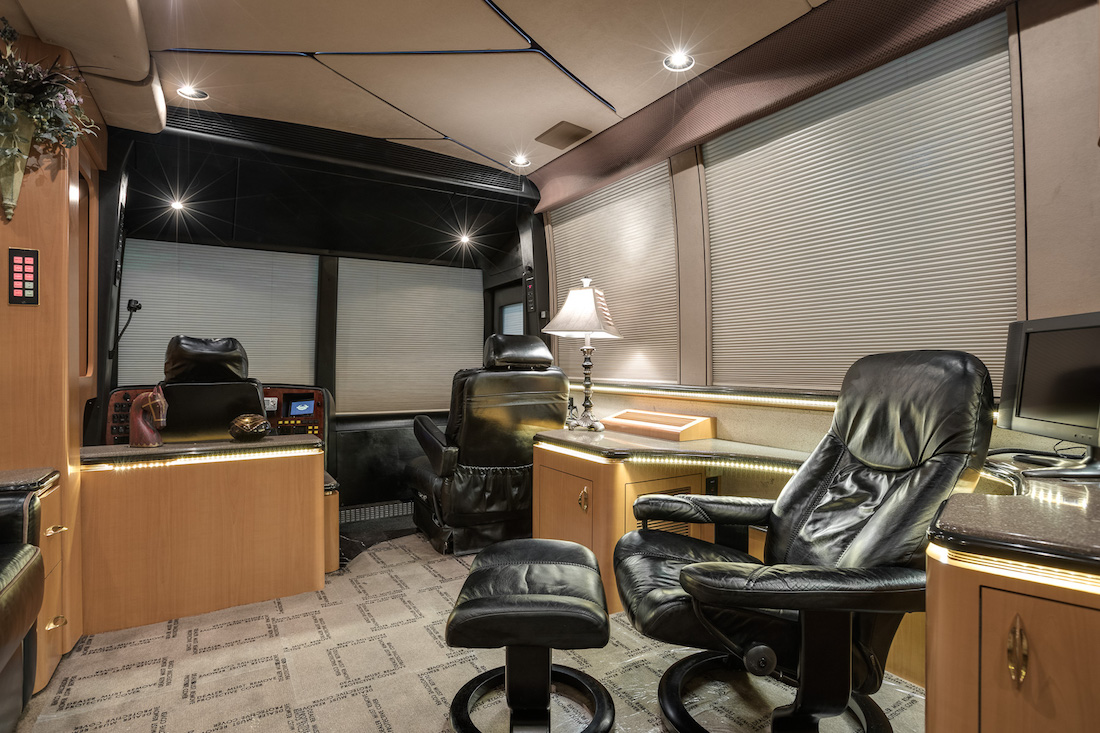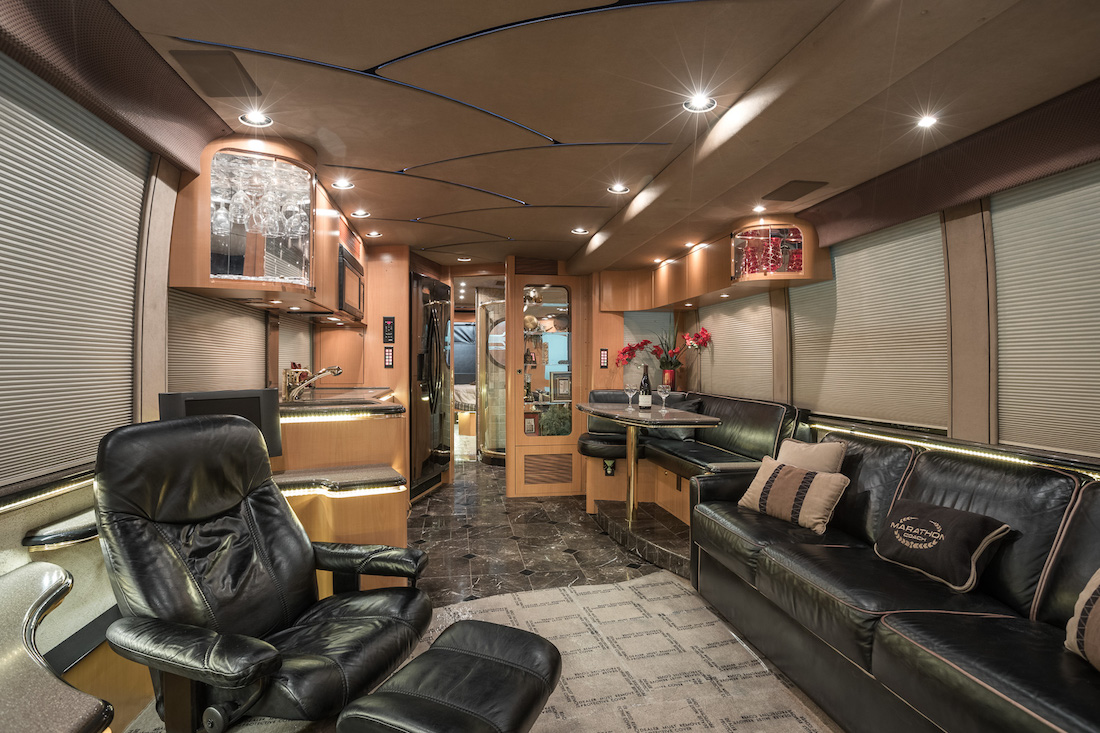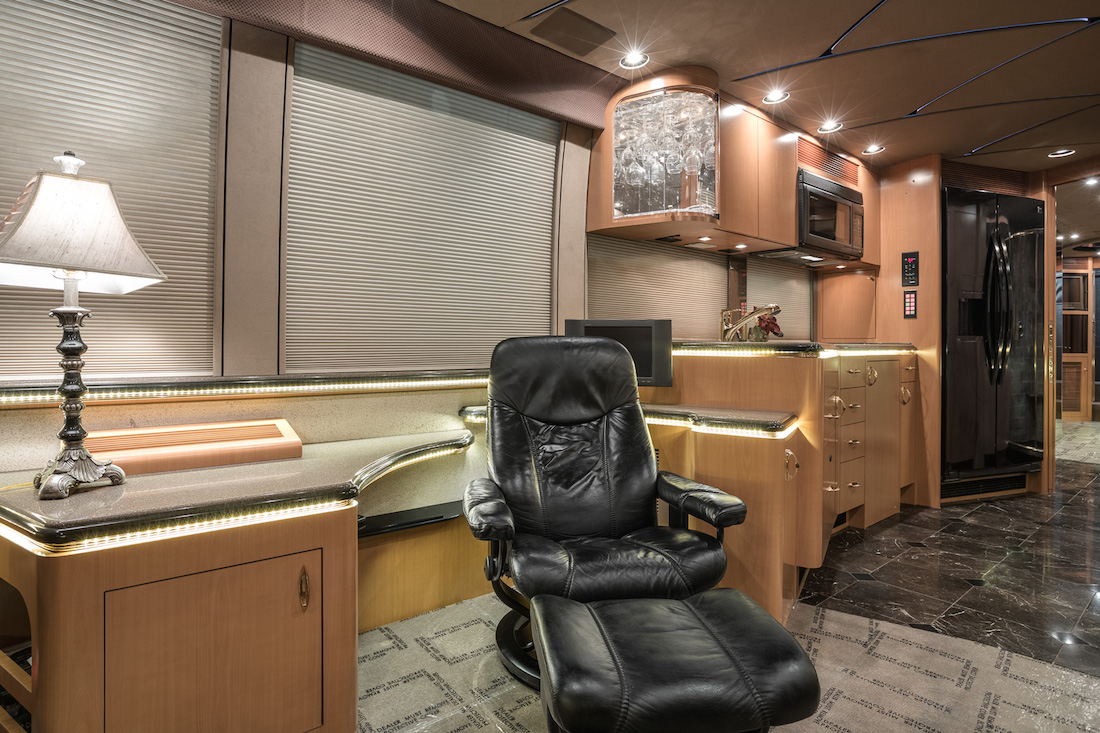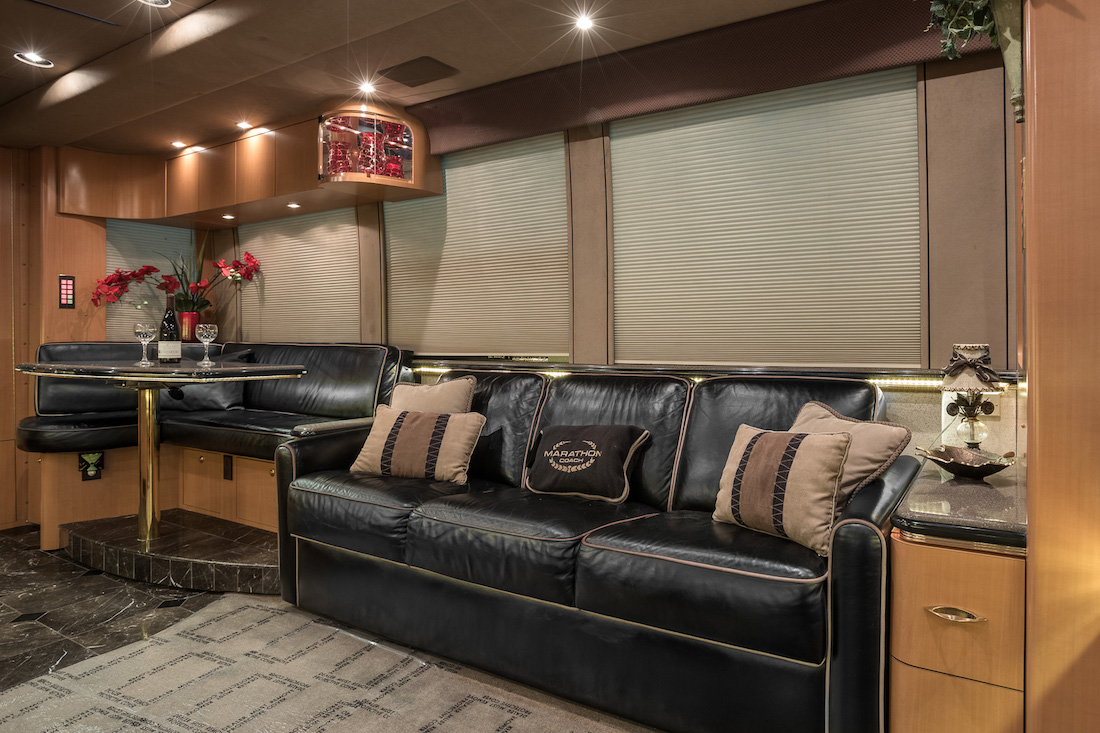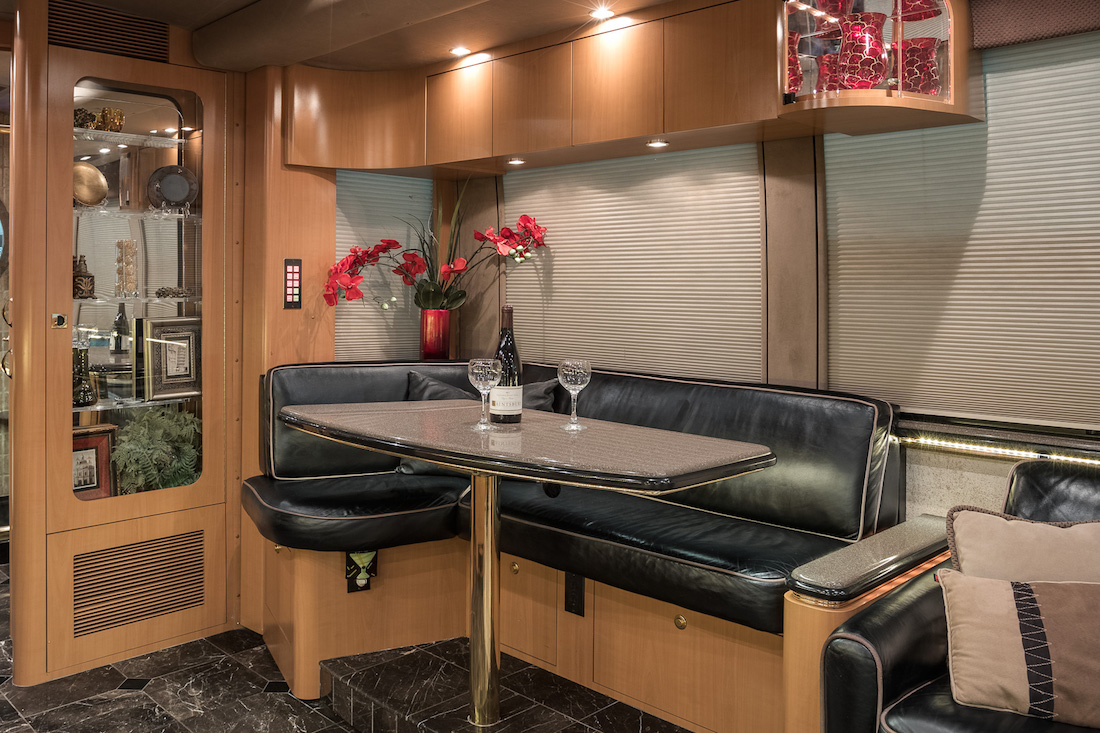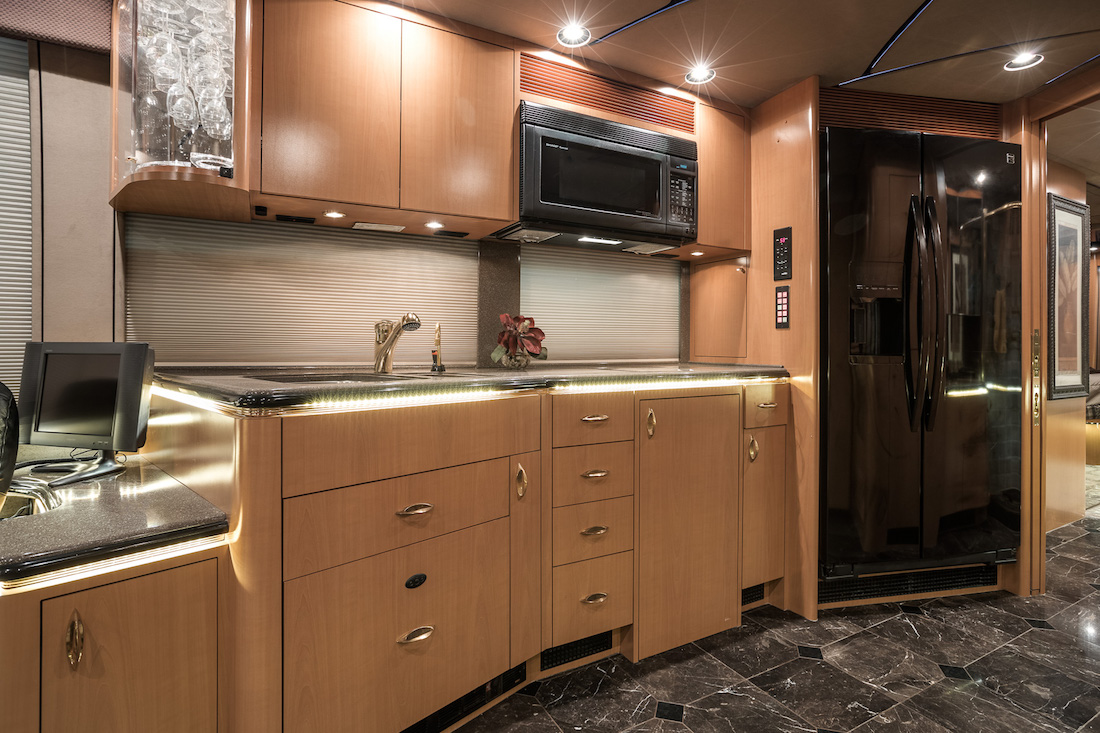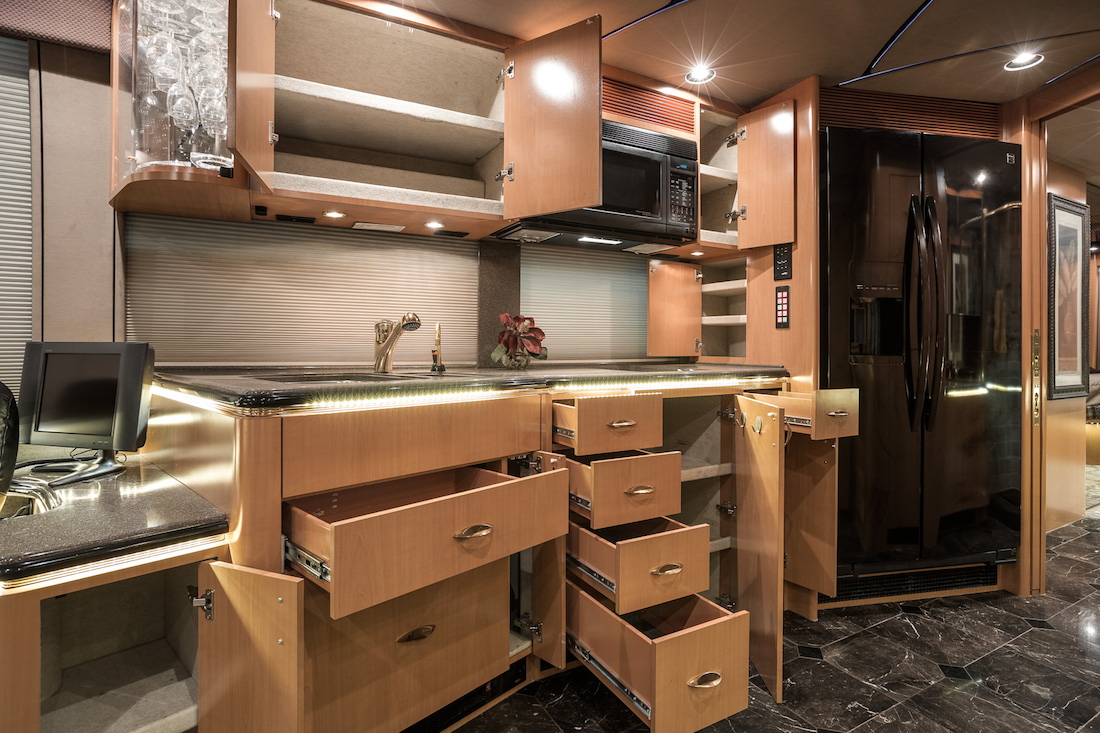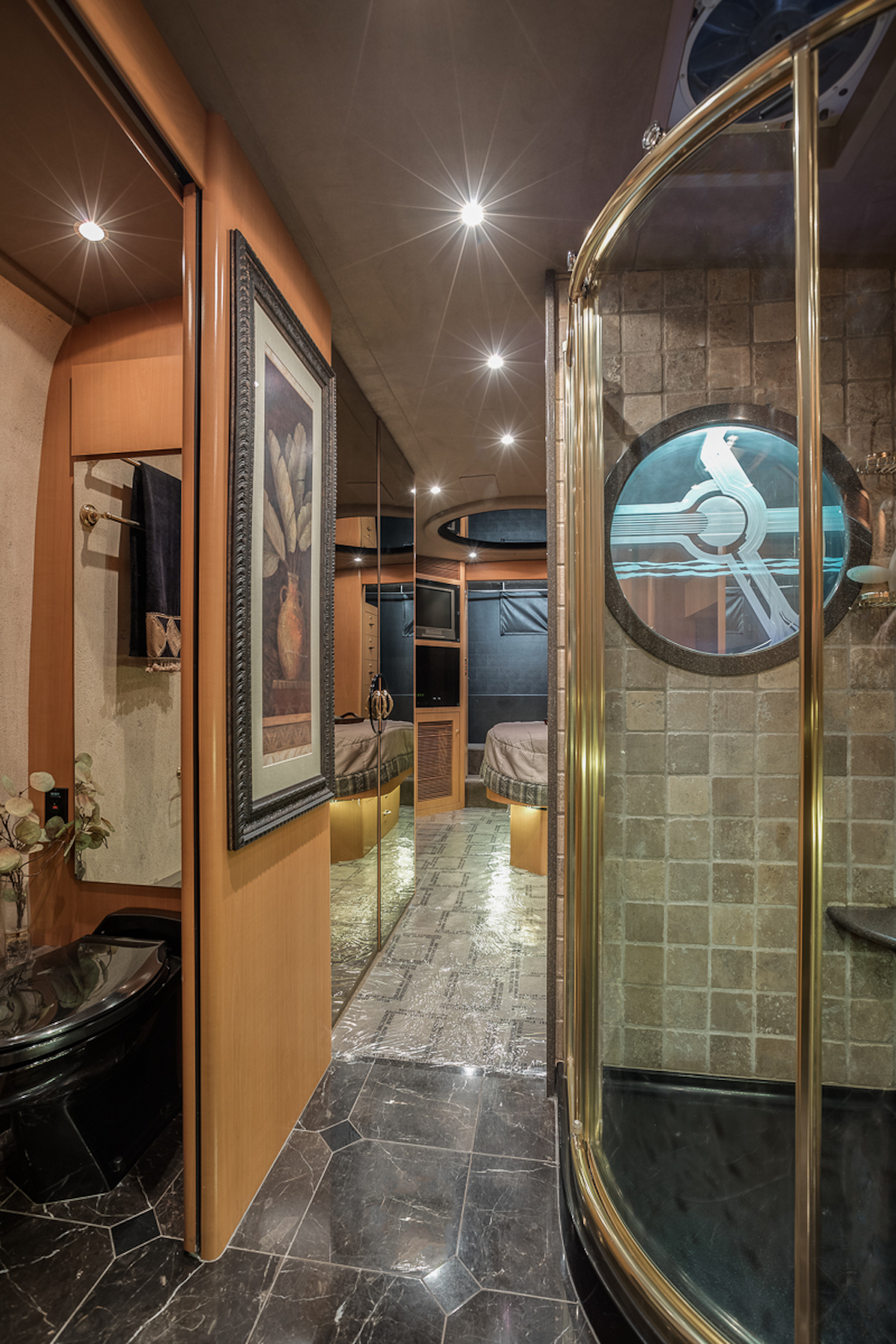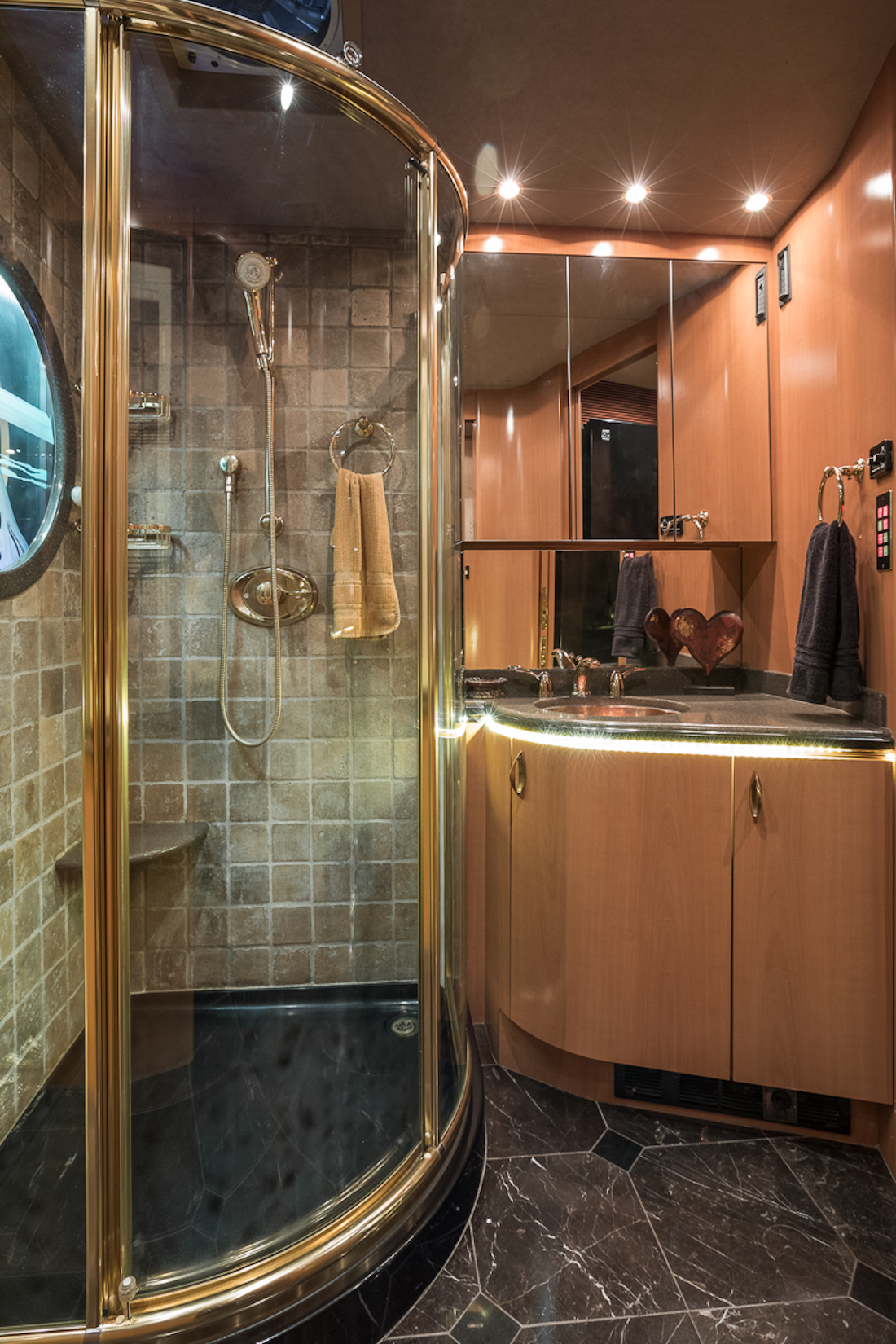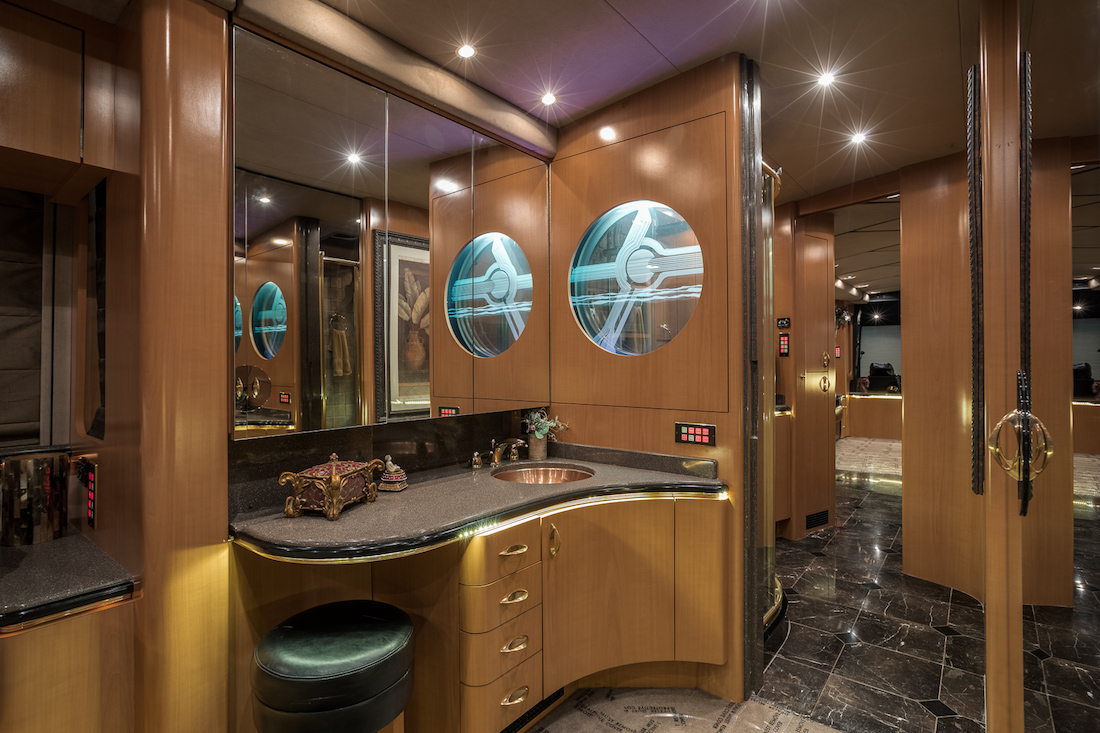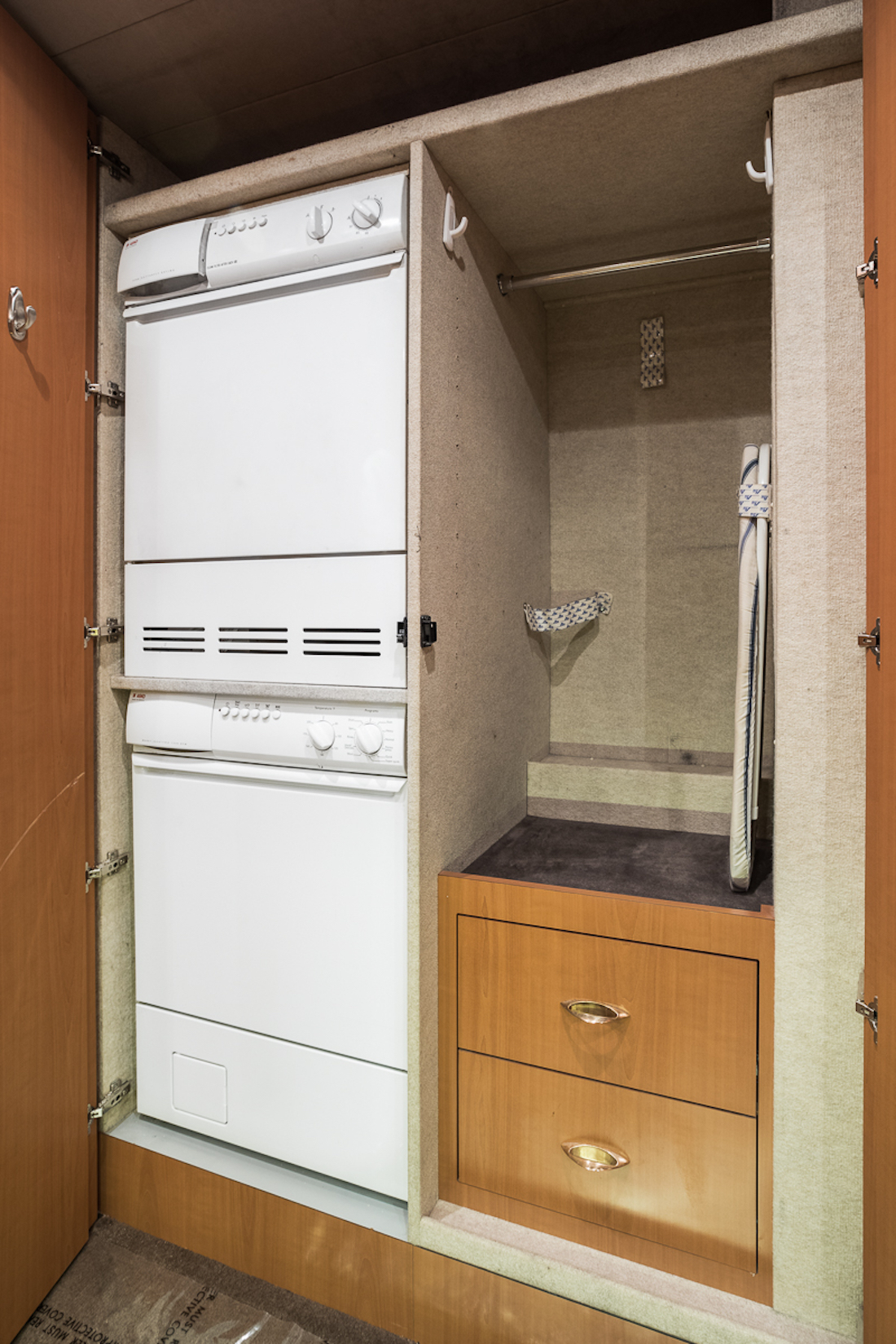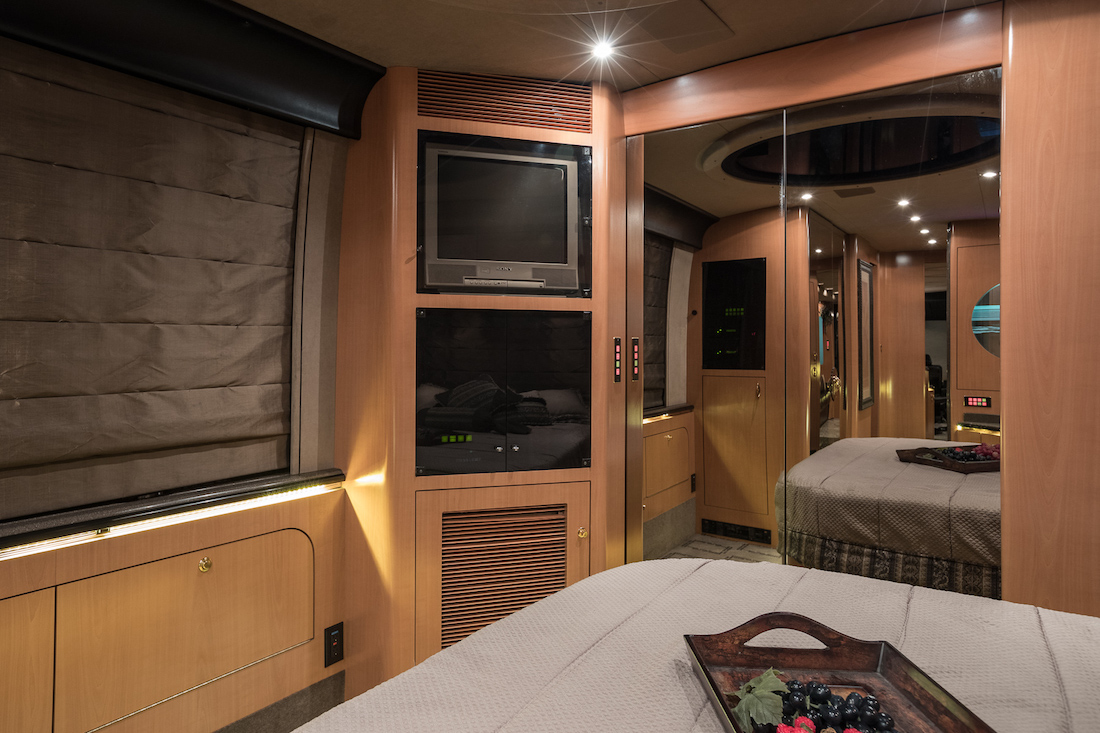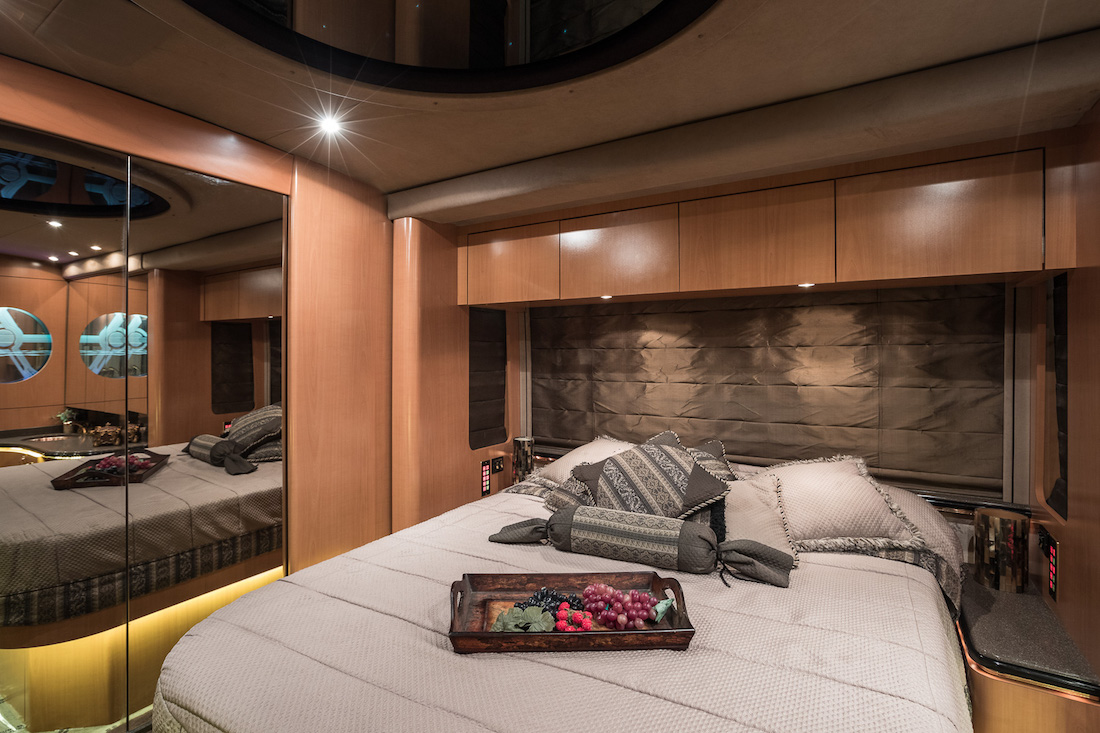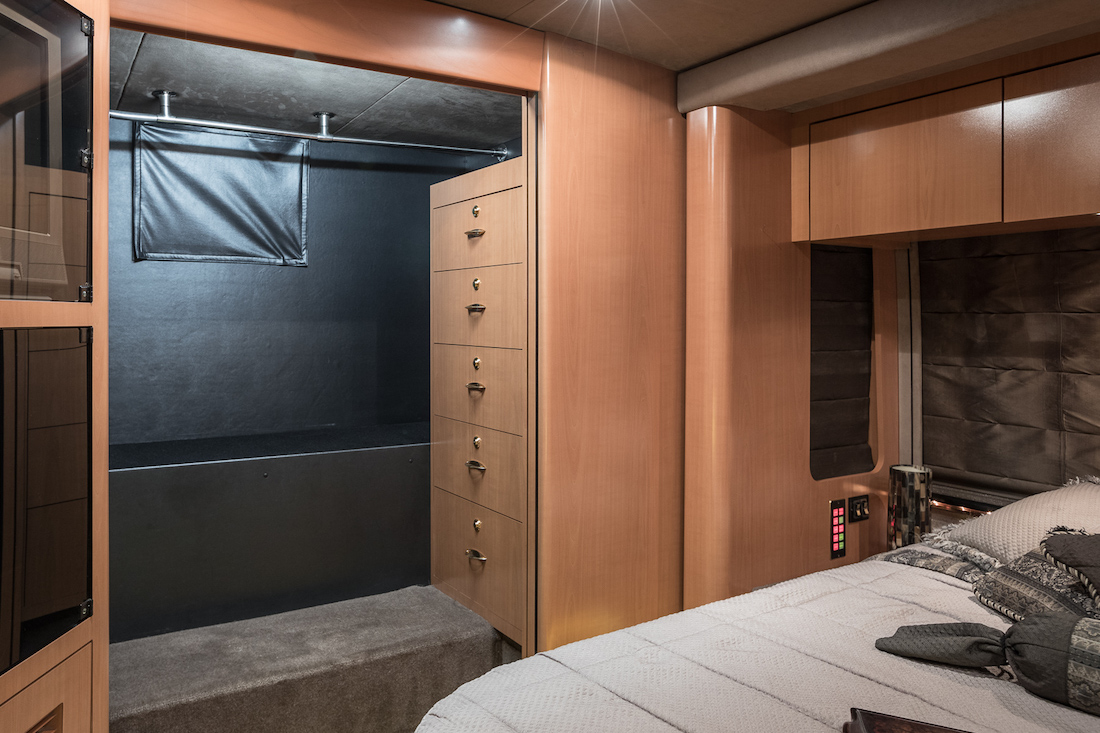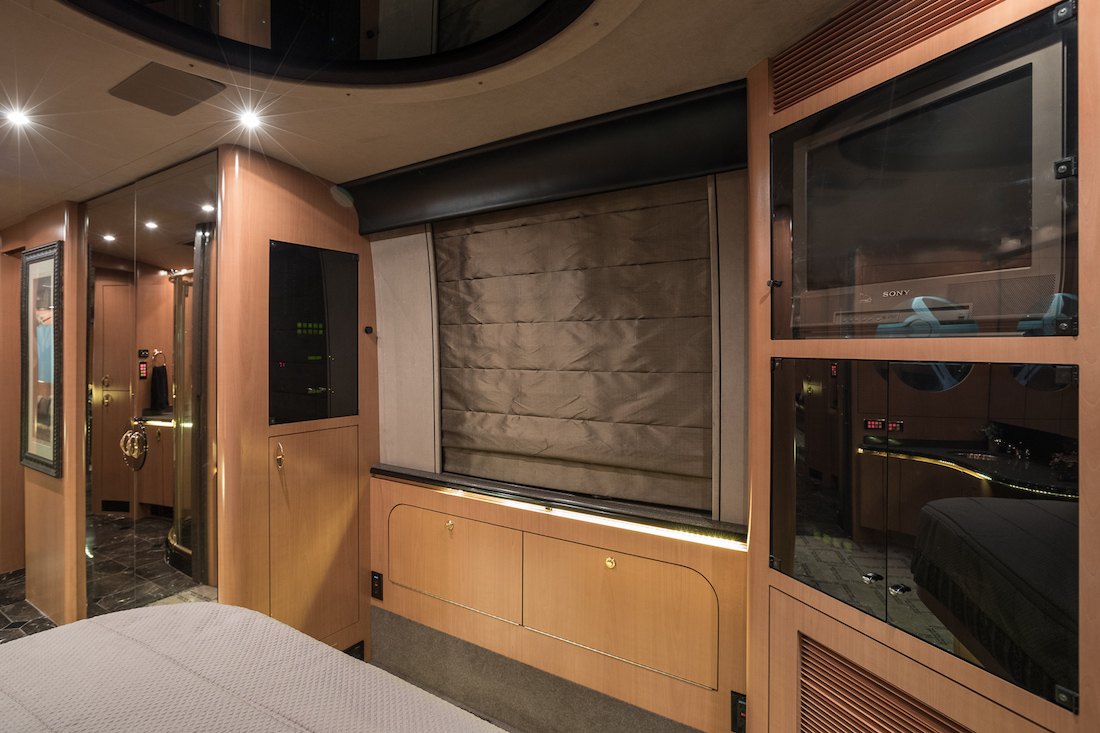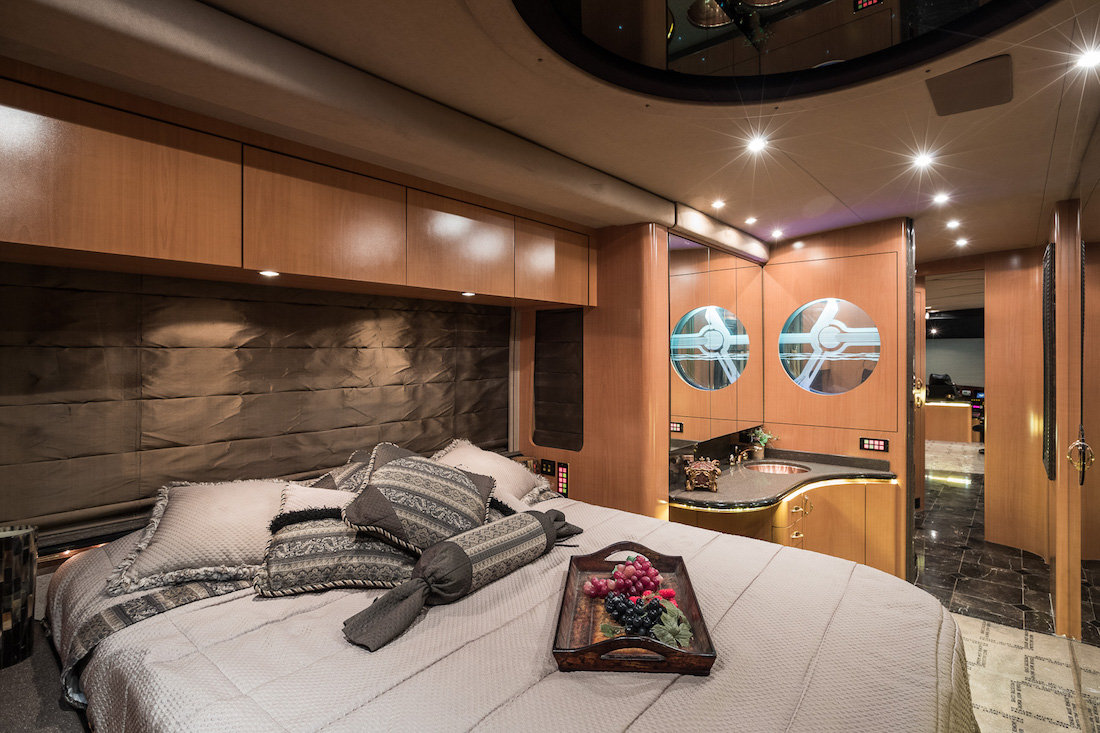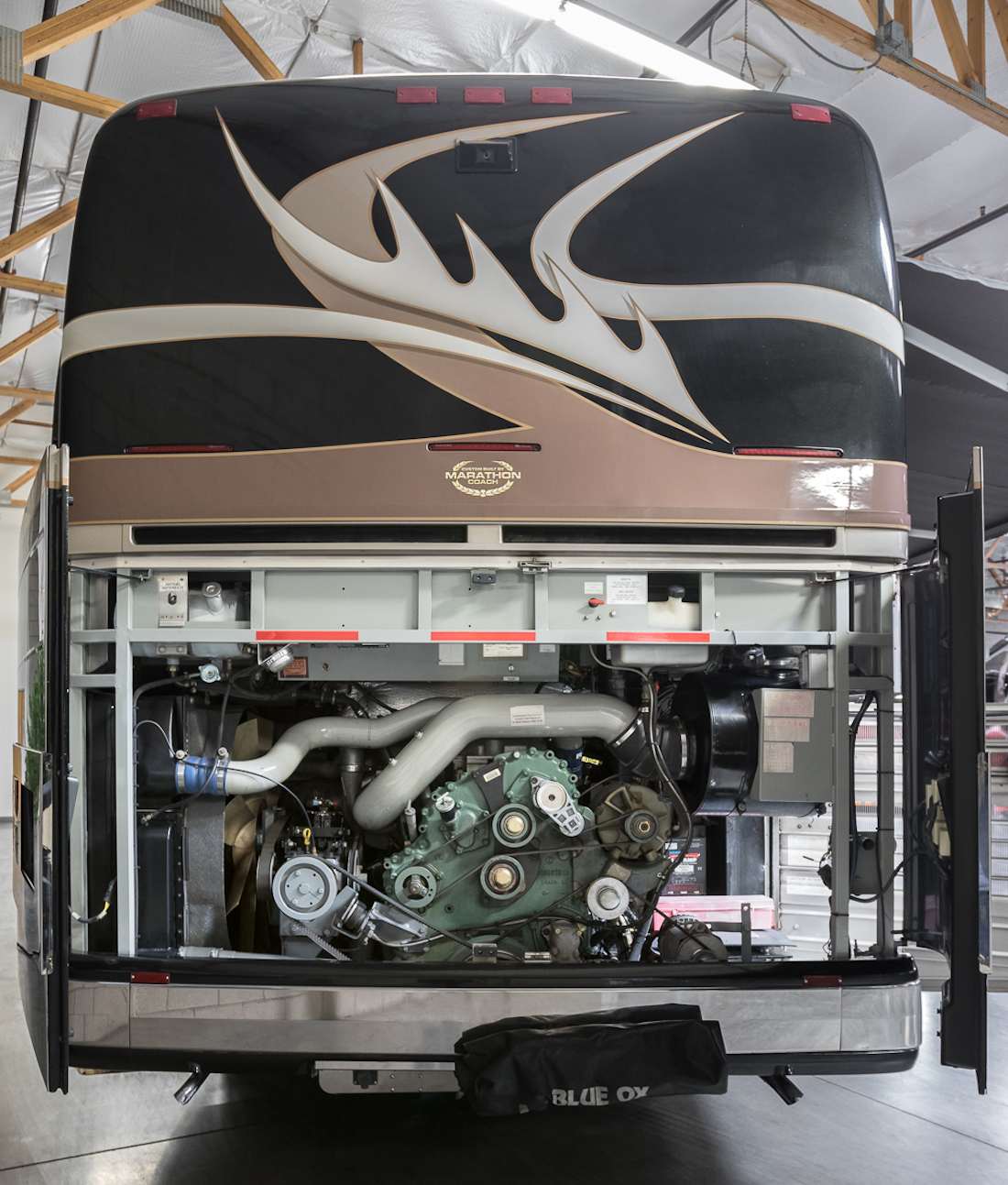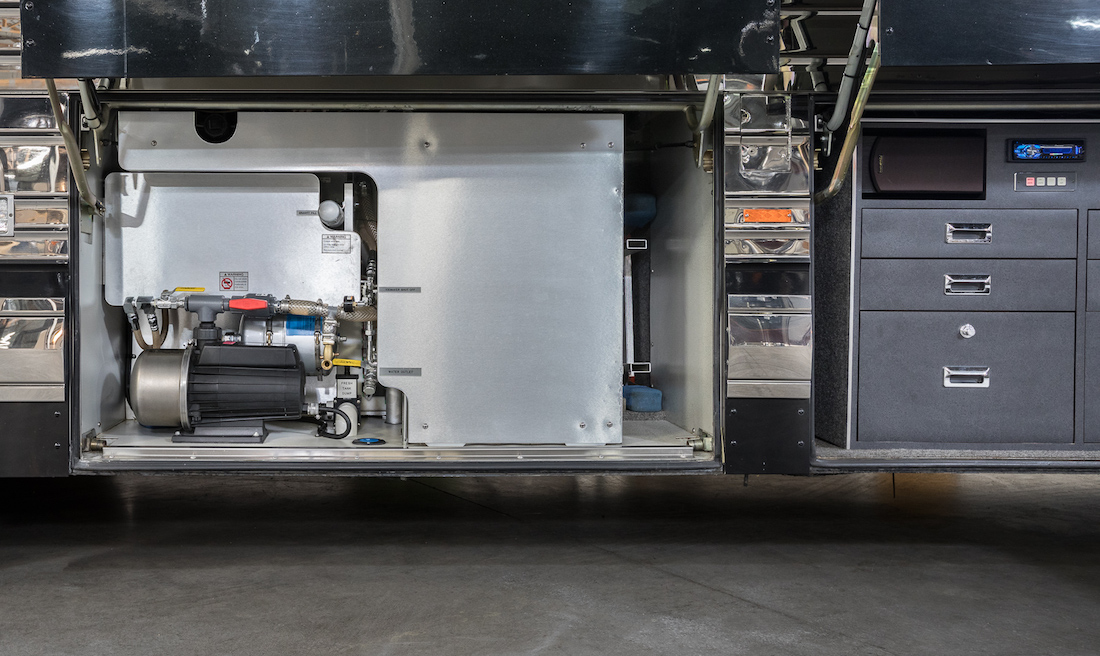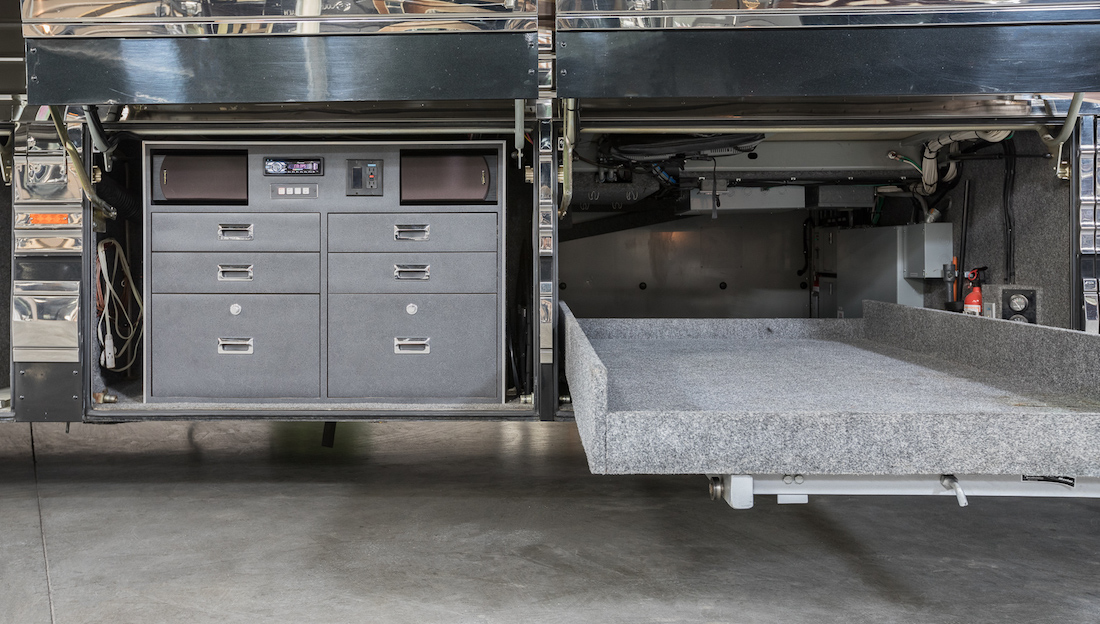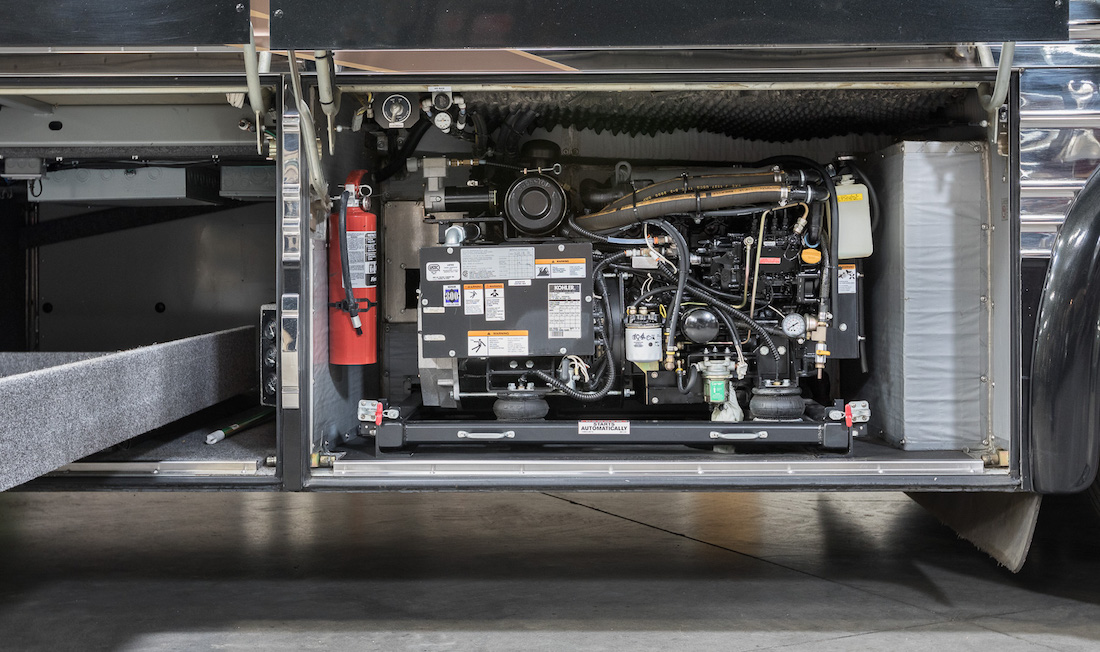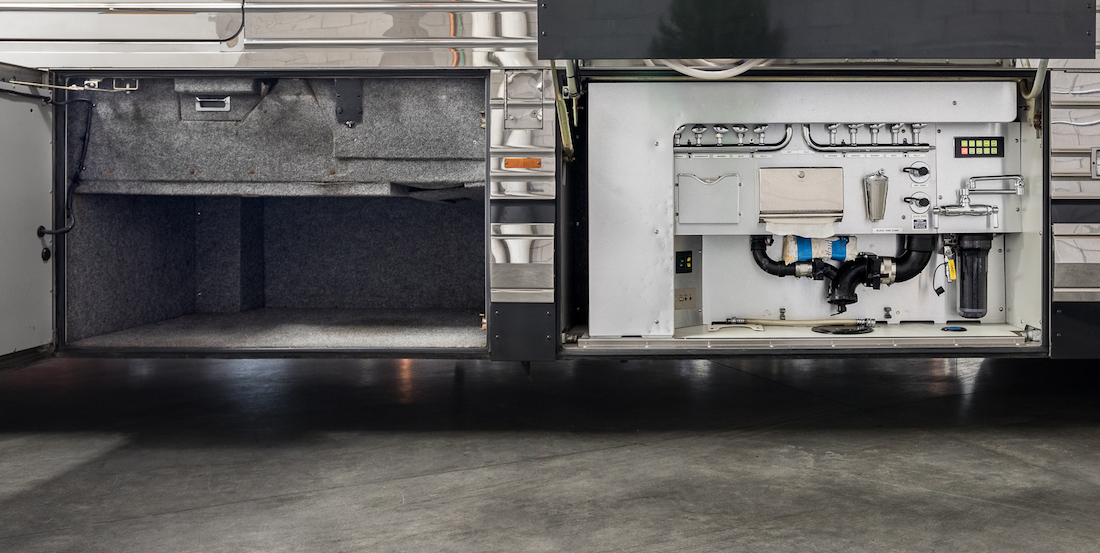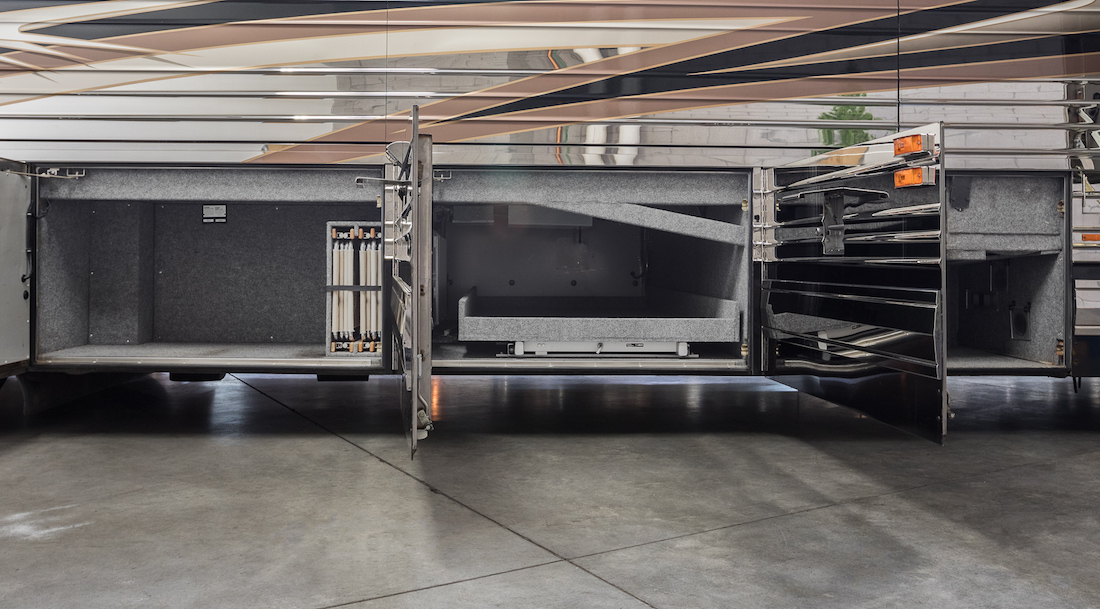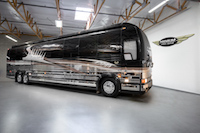 For More Information Please Contact :
Steve at 949-204-7589 or Wayne at 602-625-4430 or Email
Premium Coach Group