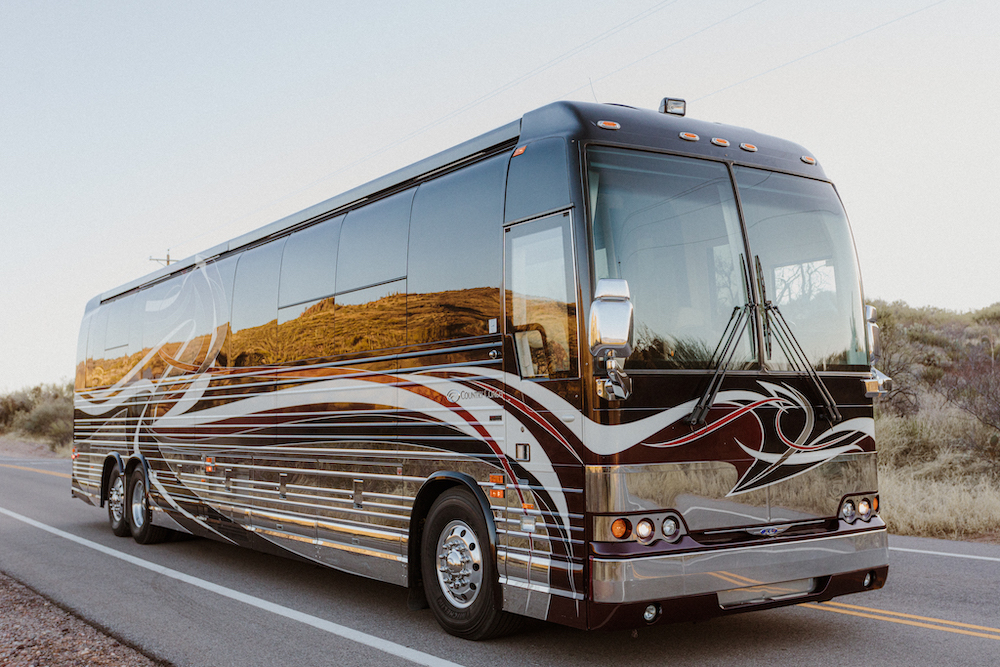 2007 Prevost Country Coach XLII
Double Slide
$ 519,000
115,793 Miles
2007 Country Coach Prevost XLII Paradise Cove - Experience Luxury On The Road!

This Breathtaking Motorhome Features The Finest Appointments And Is In Excellent Condition With Only 115,793 Miles. The Prevost XLII Offers A Spacious Living Area With Comfortable Furnishings, A Full Kitchen With High-End Appliances, And A Beautiful Master Suite With A King-Size Bed. You'll Appreciate The Convenience Of A Prevost Ride, 20kw Power-Tech Generator, Residential Central Air,  And Industry Leading Interior/Exterior Storage.
Whether You're Hitting The Open Road Or Just Seeking A Comfortable Home Away From Home, This 2007 Country Coach Prevost XLII Paradise Cove Is The Perfect Choice. Contact Us Today To Schedule A Viewing!
Exterior: The Motorhome Is Built On A Prevost XLII Chassis And Features A Fiberglass/Stainless Steel  Body With Custom Full Body Paint Paint And Graphics, Power Mirrors, And A Large Full Length Awning For Outdoor Living.

Interior: The Interior Is Finished With High-End Materials, Including Leather Upholstery, Italian Poplar Wood W/High Gloss Satin Paint Finish, And Polished Stone Countertops. You'll Enjoy A Spacious Living Area With A Large Sofa, Two Comfortable Chairs, And A Flat-Screen TV.

 Kitchen: The Full Kitchen Features A Refrigerator/Freezer, Two-Burner Gageneau Induction Stove, Advantium Microwave, And Sink With A Solid Surface Countertop. There's Also Plenty Of Storage For All Your Cooking Essentials.

 Bedroom: The Master Suite Features An Actuating King-Size Bed With A Plush Mattress, Ample Closet Space, And A Flat-Screen TV.

Bathroom: The Bathroom Includes A Spacious Shower, Vanity Sink, And Porcelain Toilet.

Systems: The Motorhome Is Equipped With A 20kw Power-Tech Generator, Dual 4000 Watt Inverters, And Central Air Conditioning, And Webasto Heating To Ensure Comfort In Any Weather. There's Also A Water Filtration System And An Adjustable Air Suspension System For An Unmatched Smooth Ride.

Entertainment: Stay Connected And Entertained With Satellite TV, A Sound System, And A DVD Player.
This 2007 Country Coach Prevost XLII Paradise Cove Is A Must-See For Anyone Looking For A Luxurious And Well-Appointed Motorhome.
The 2007 Country Coach Prevost XLII Paradise Cove Is Equipped With A Crestron Home Automation System, Adding To Its Luxury And Convenience. The Crestron System Allows You To Control The Motorhome's Lighting, Temperature, Entertainment, And Other Systems From 6 Touch Pad's Conveniently Located Through-Out The Coach.  Master Touch Screen Is Built Into Center Dash Conveniently Located Within Reach Of Both Drive And Co-Driver, Driver Screen Facing Driver With Closer Proximity, Wireless Remote Screen With Charging Dock In Living Room, Fixed Touch-Pad In Control Center Mid-Coach, Wireless Remote Touch Screen With Charging Dock In Bedroom On Bedside Table, Fixed Touch-Pad In Bedroom. With The Crestron System, You Can Easily Adjust The Lighting To Your Desired Setting, Whether It's Bright For Reading Or Dim For A Romantic Evening. The System Also Includes A Climate Control Feature, So You Can Set The Temperature To Your Preferred Level, No Matter The Outside Weather. In Addition, The Crestron System Integrates With The Motorhome's Entertainment System, Allowing You To Control Your TV's Living Room Or Bedroom, DVD Player, And Sound System From One Central Location. You Can Also Use The System To Control Other Features, Such As The Blinds And Shades, Making It Easy To Create The Perfect Atmosphere In Your Motorhome. Overall, The Crestron System Enhances The Already Luxurious Experience Of The 2007 Country Coach Prevost XLII Paradise Cove, Making It The Ultimate Home Away From Home.
For Additional Information Please Contact:
Justin at 520-400-7081 or Email
Olstrom Custom Coach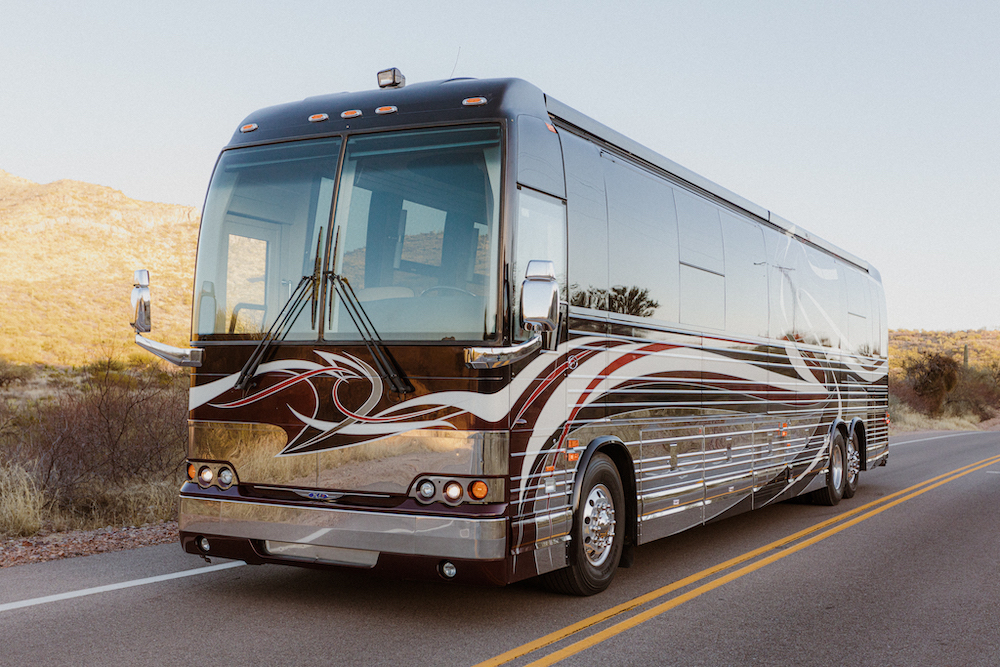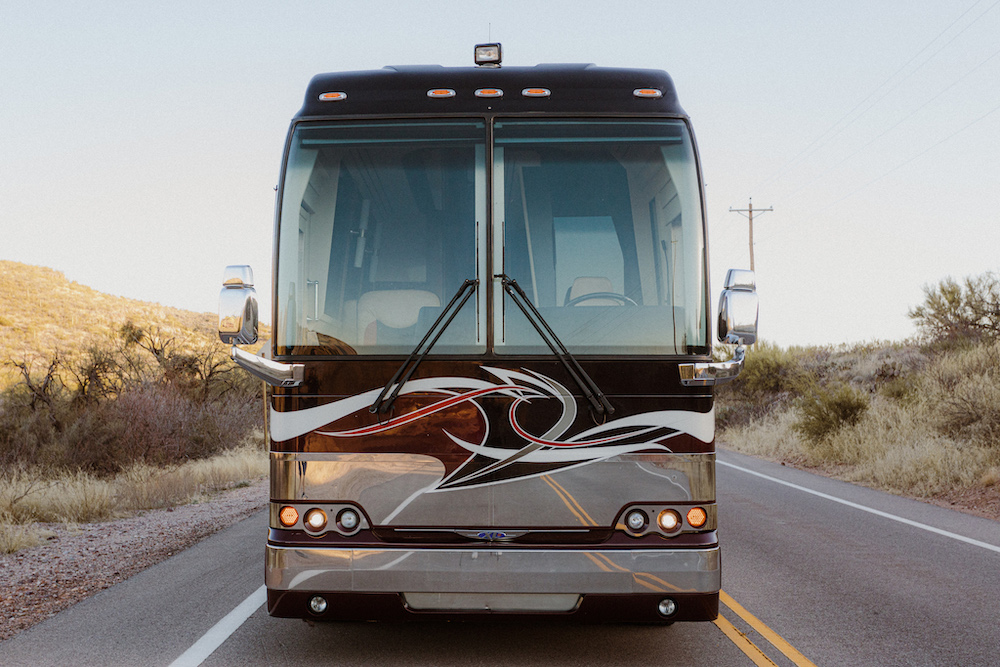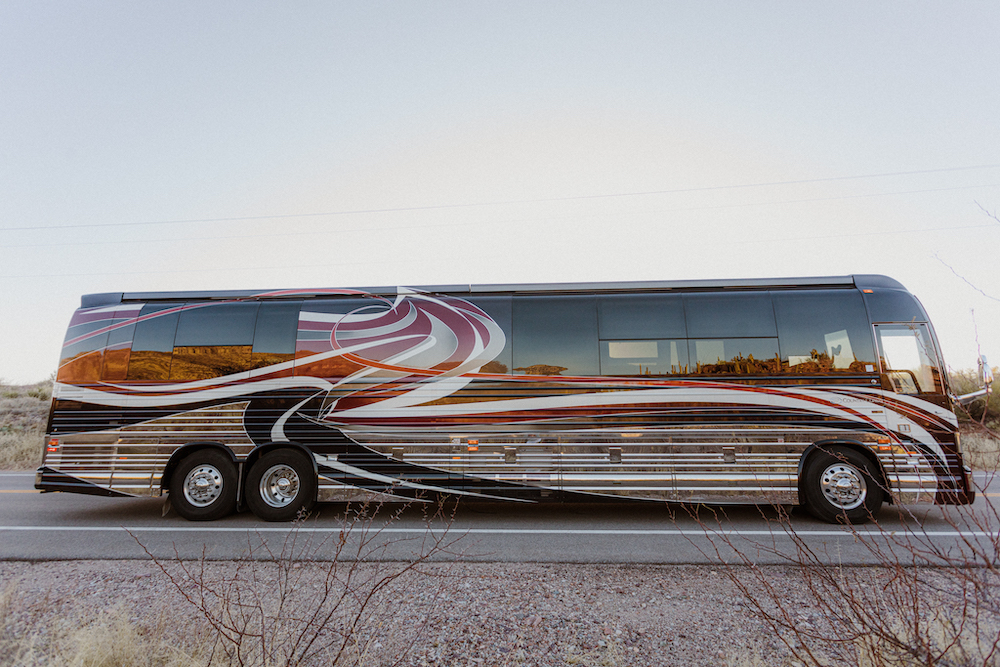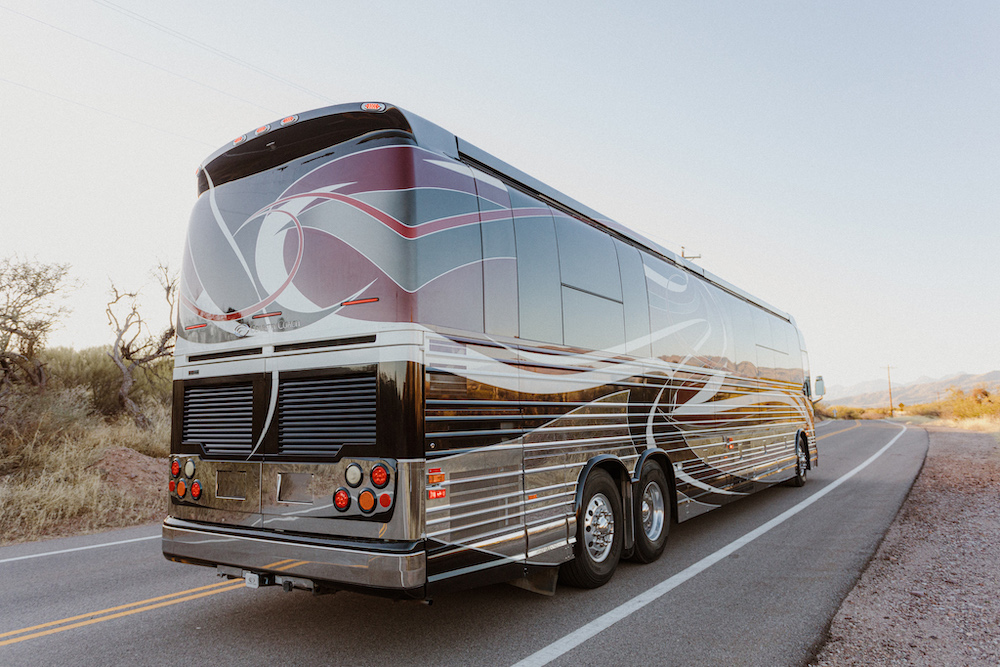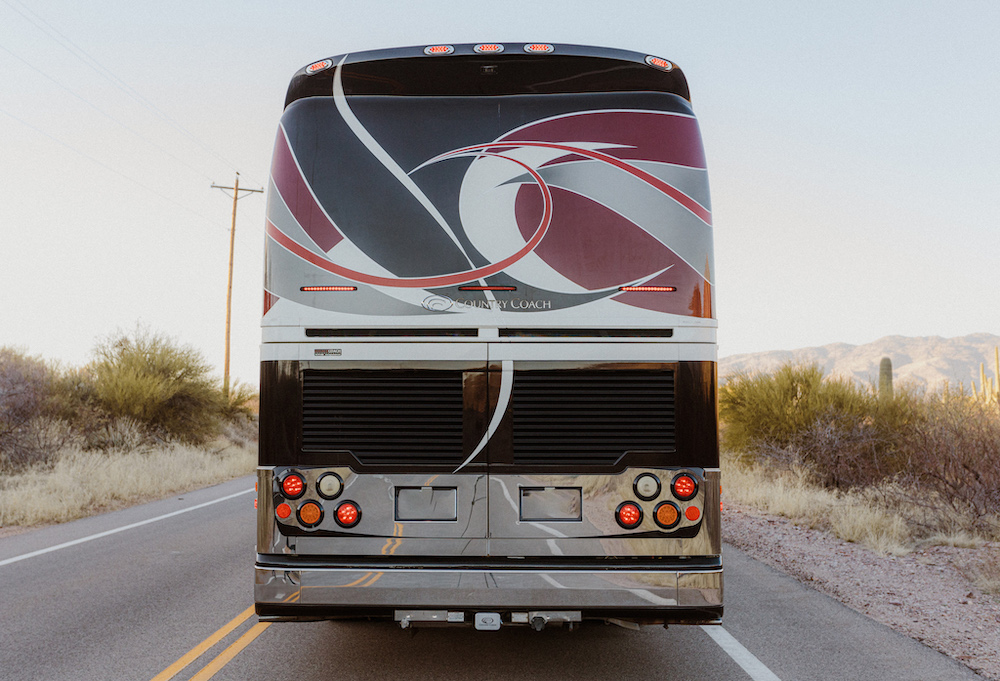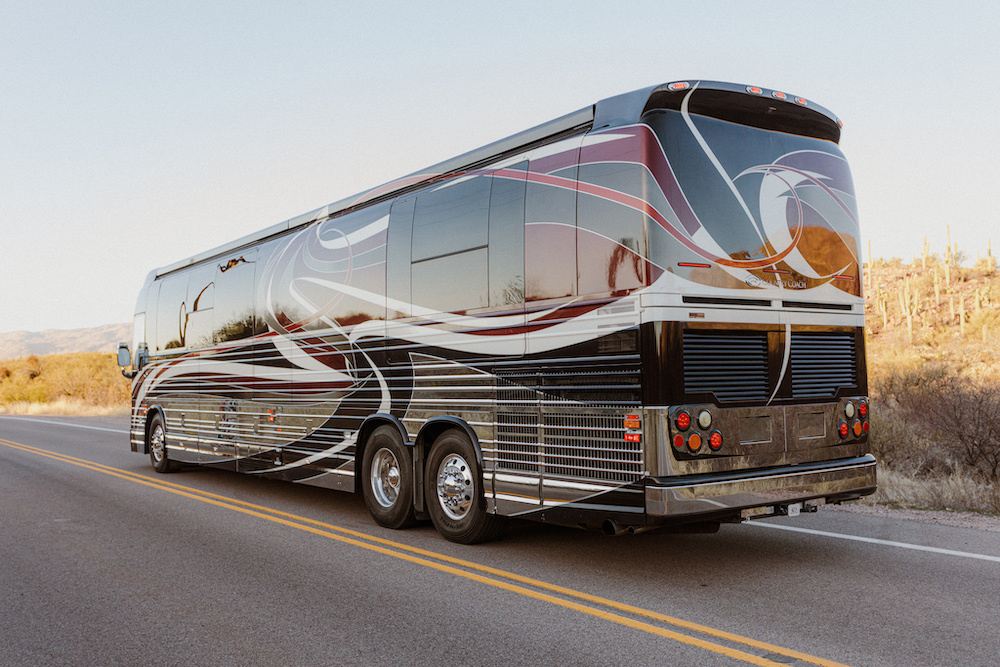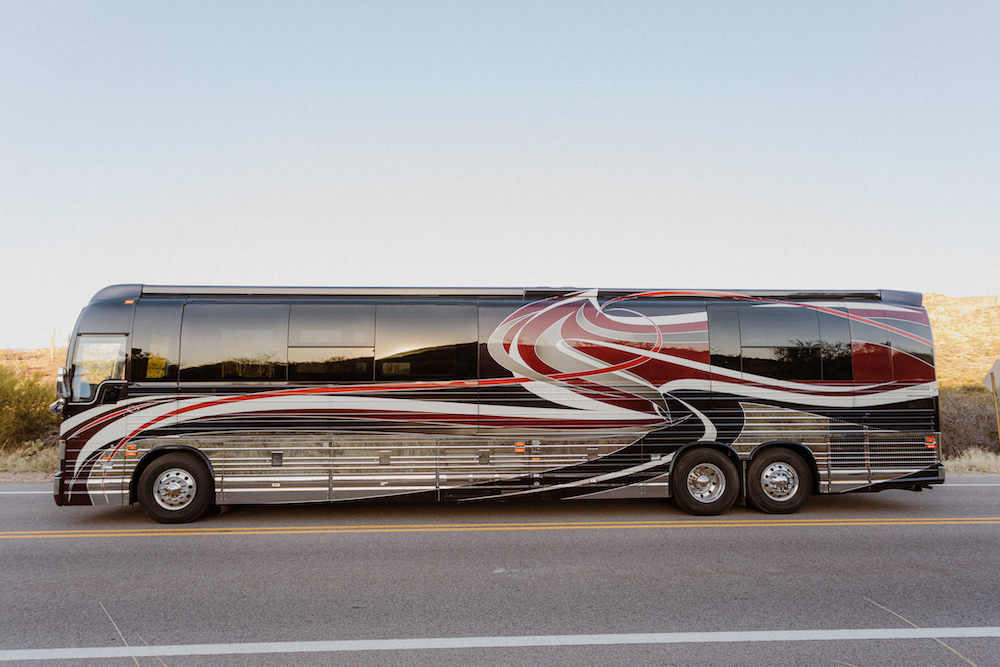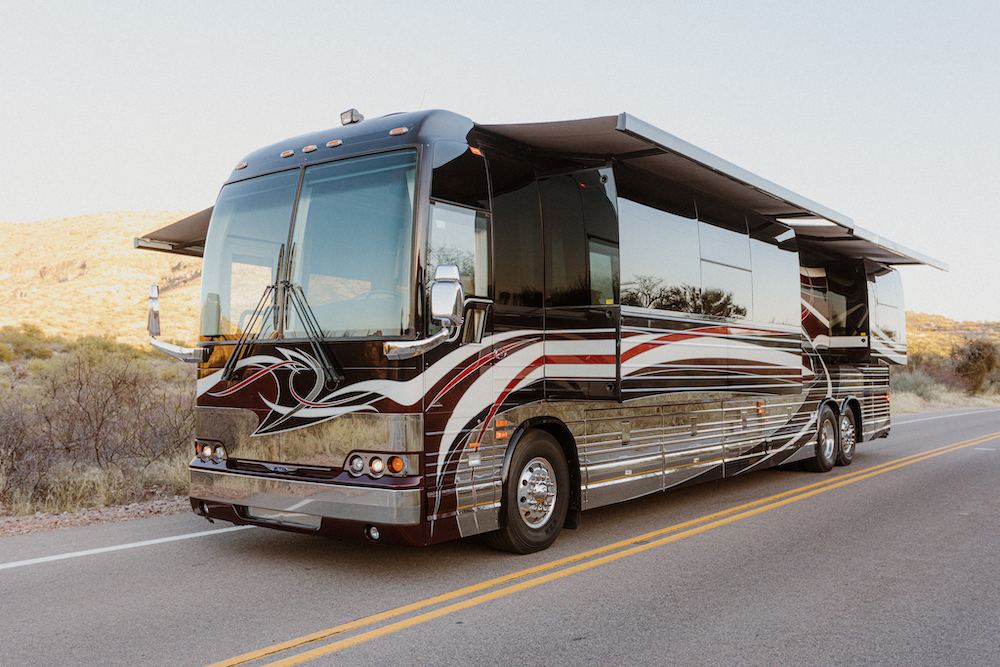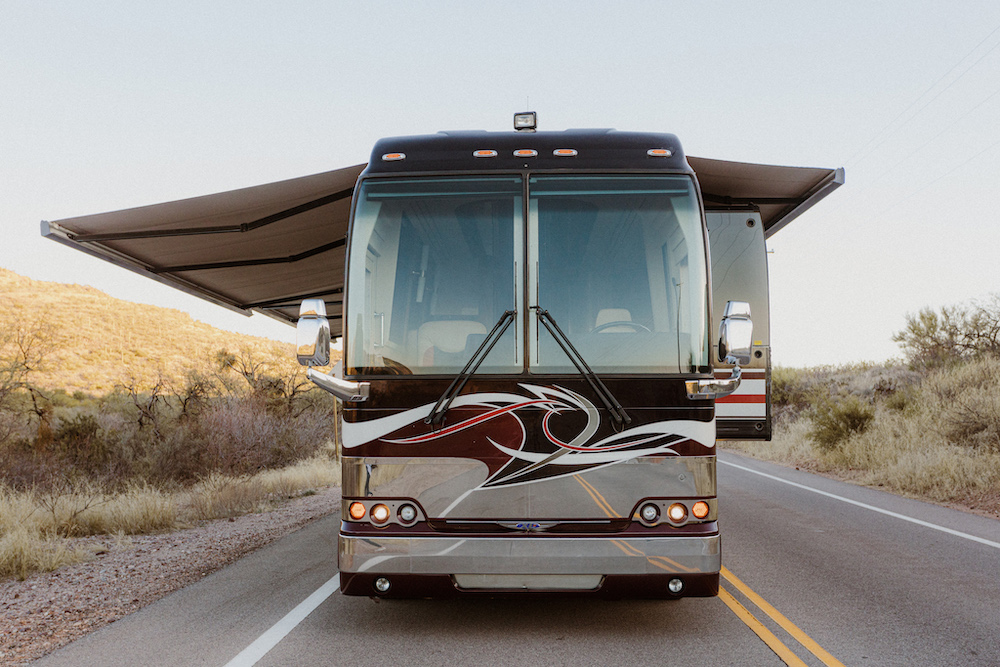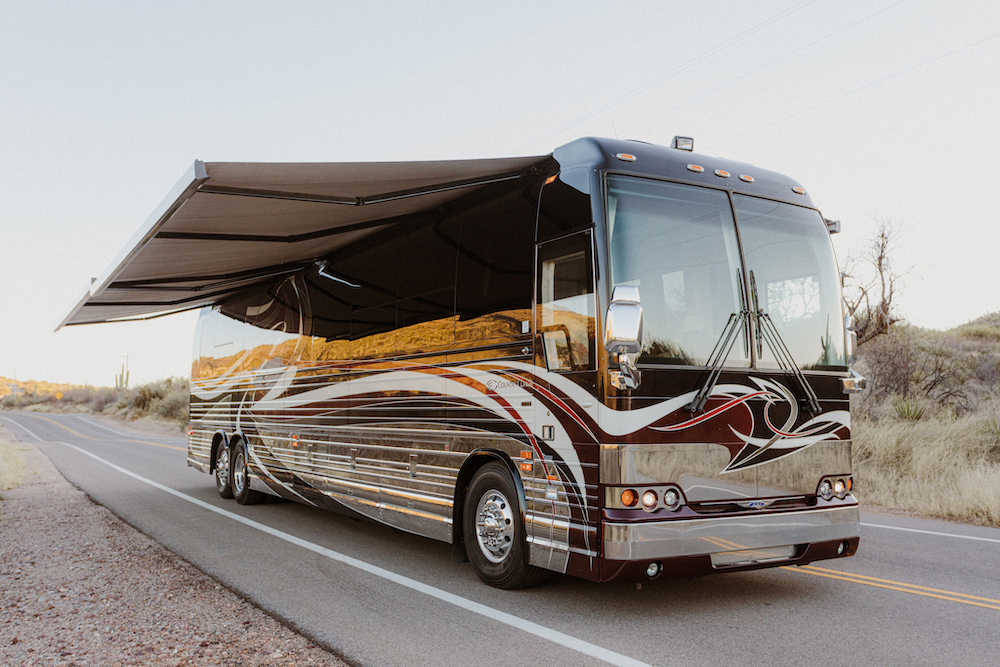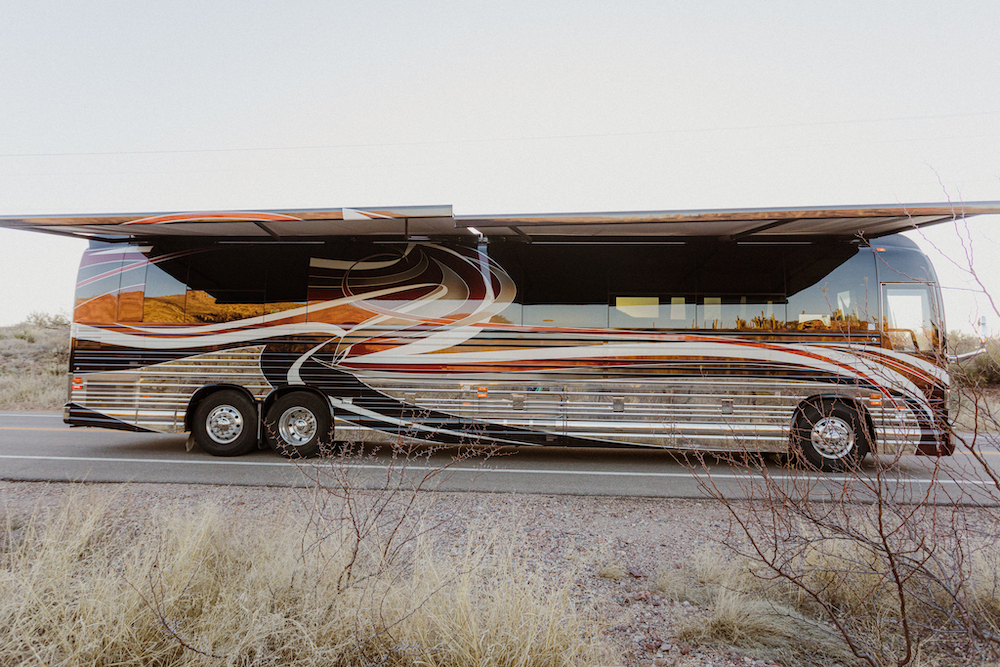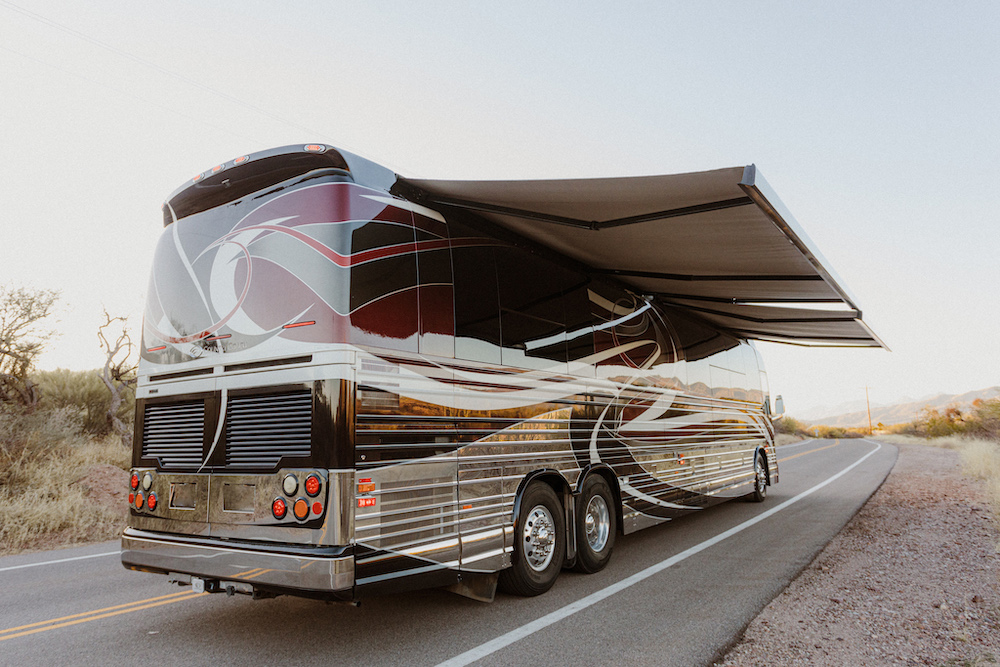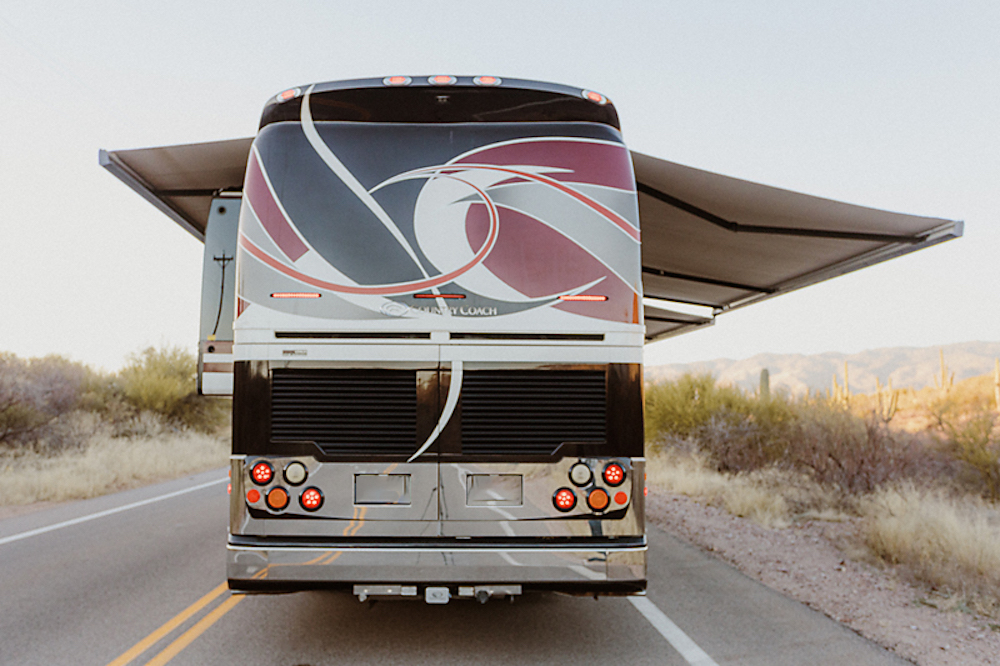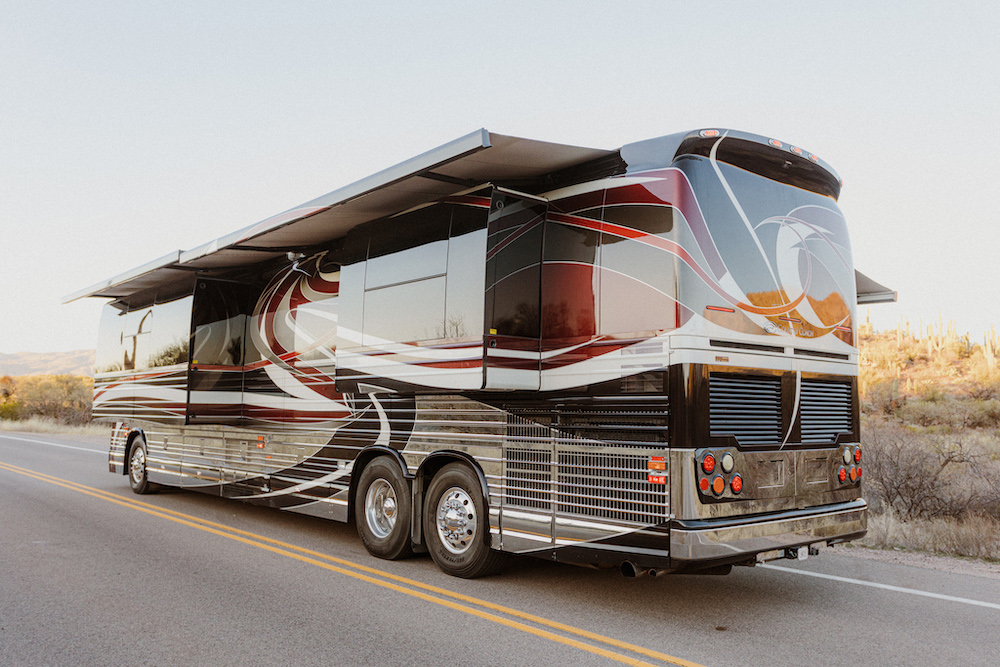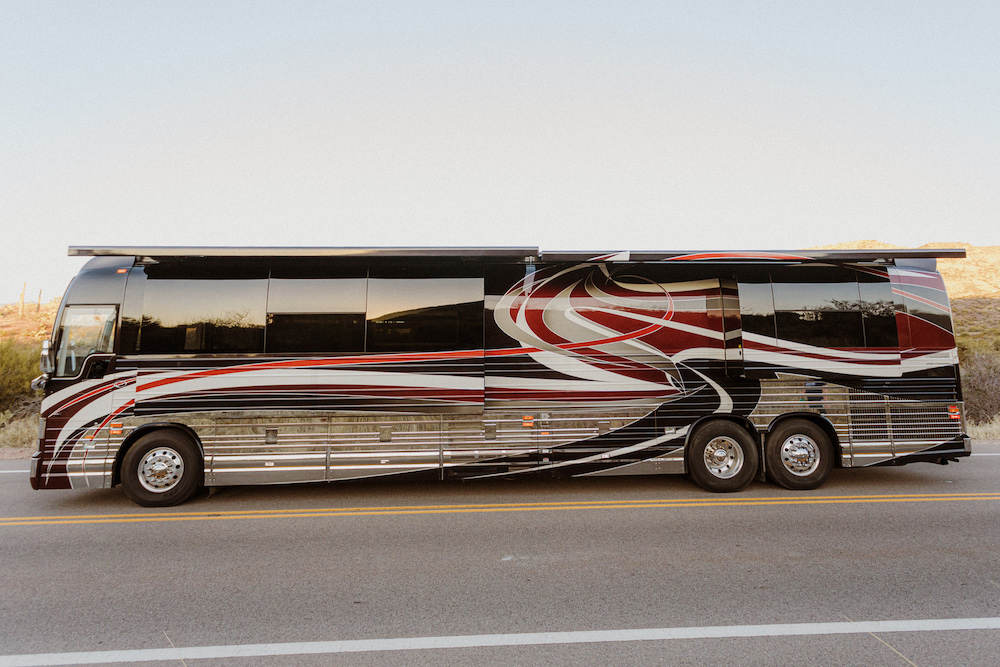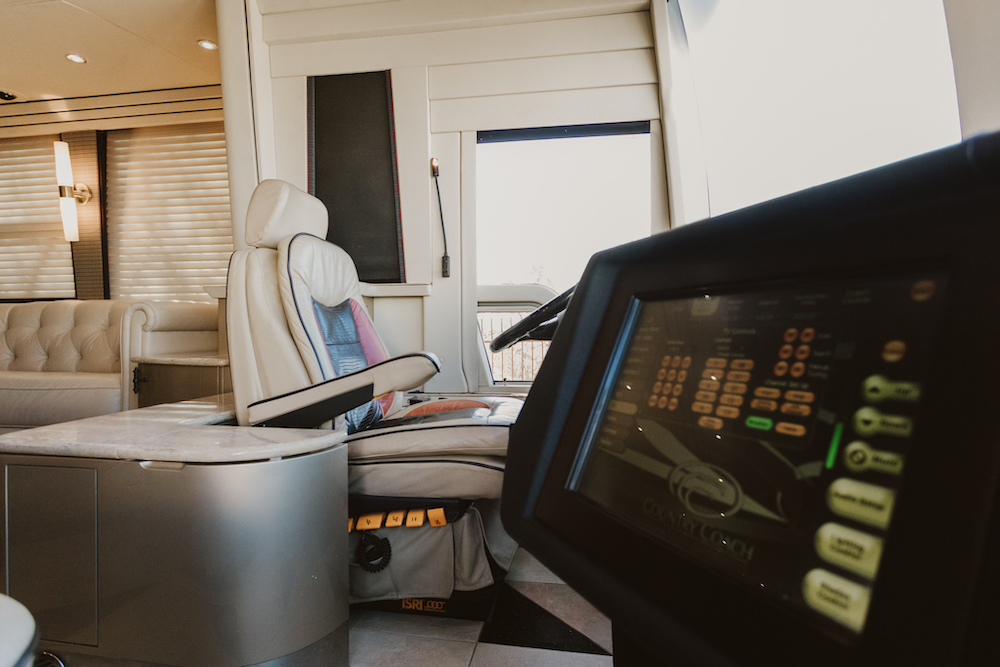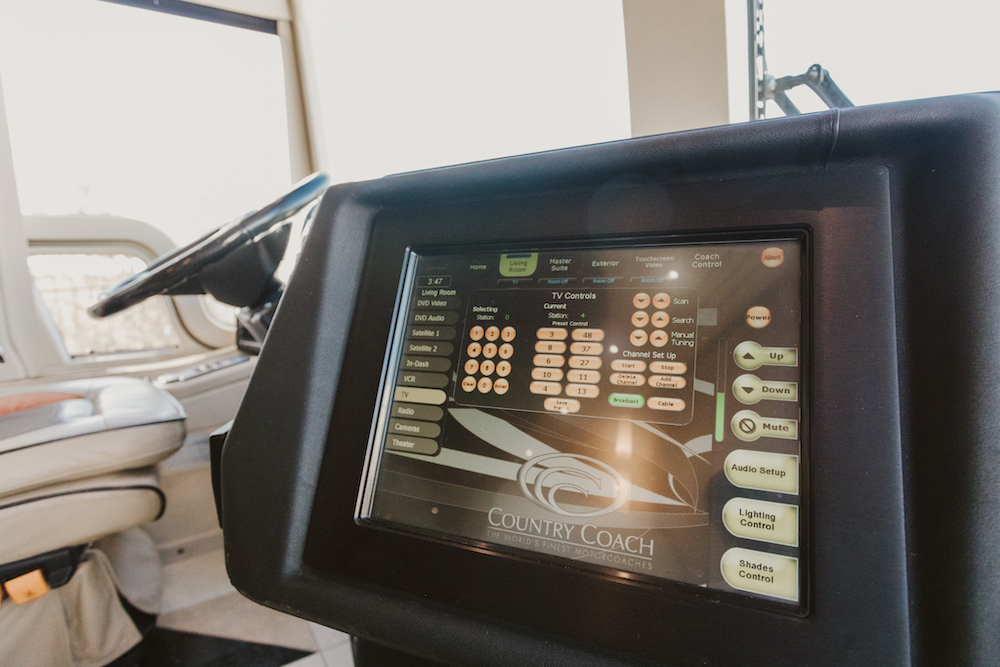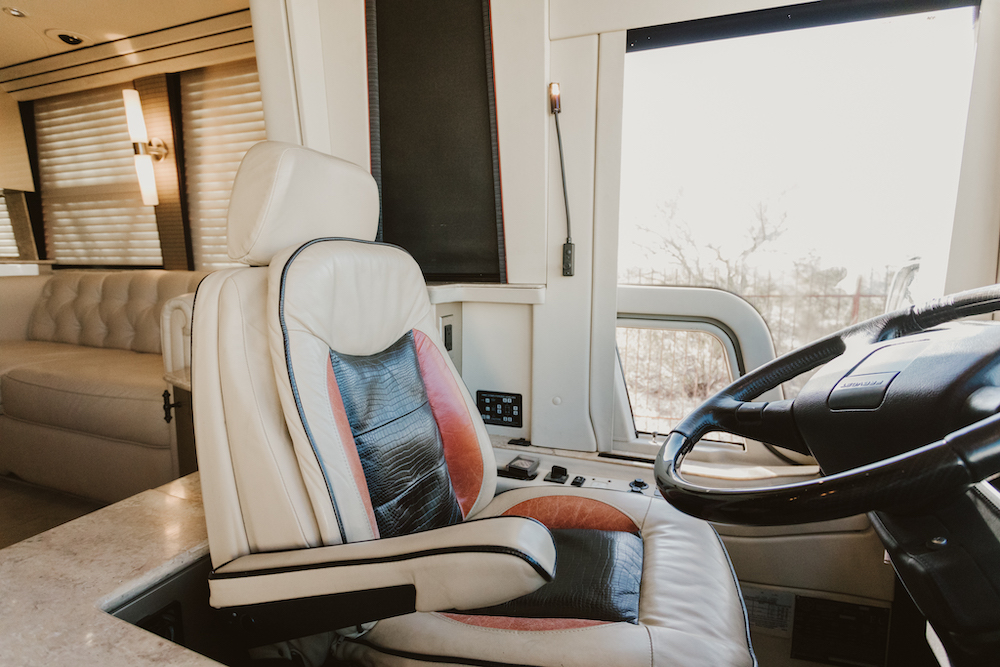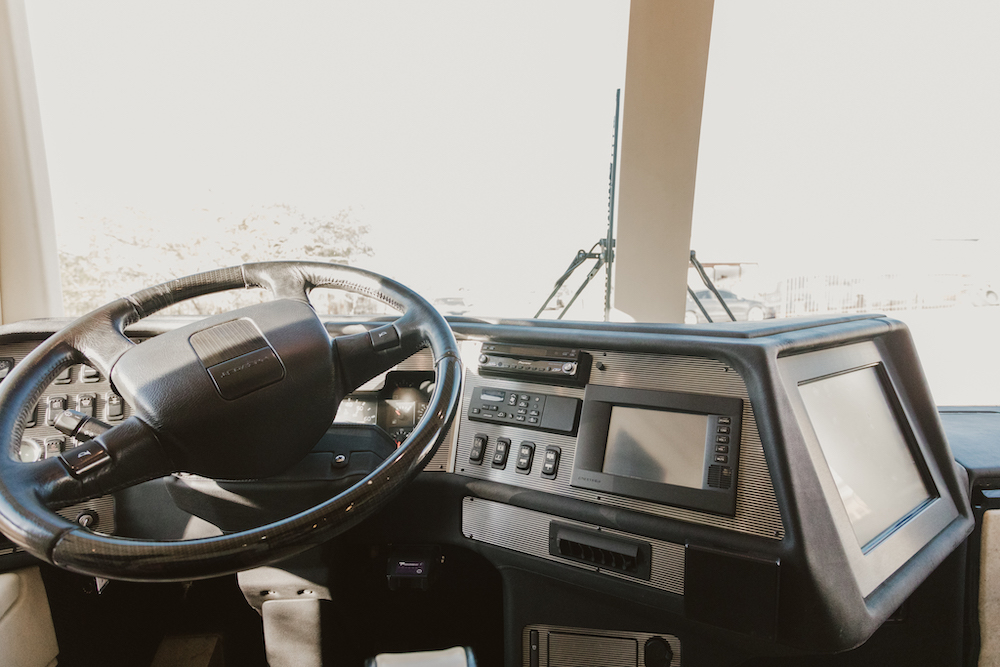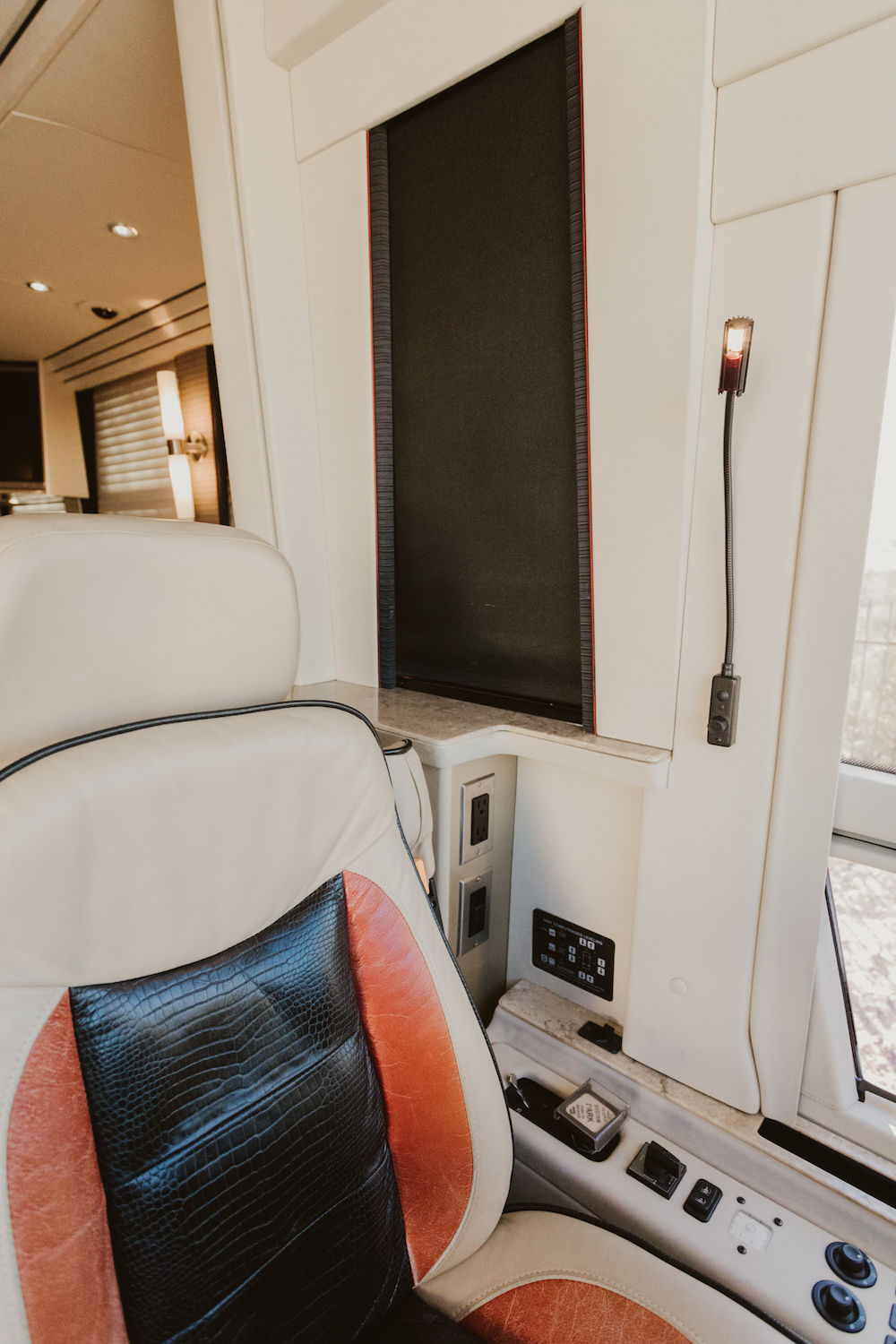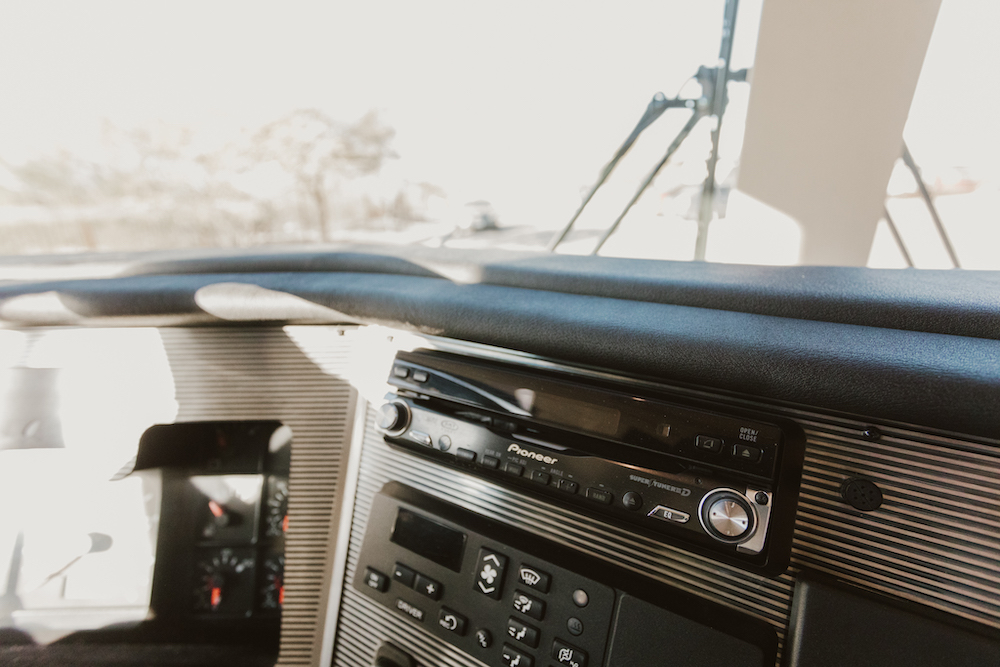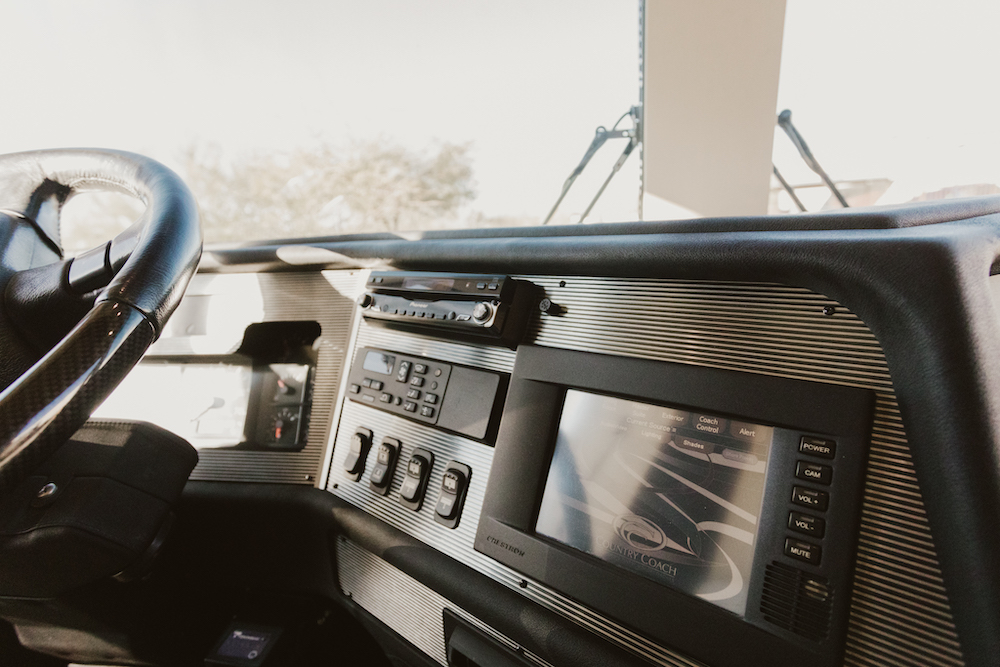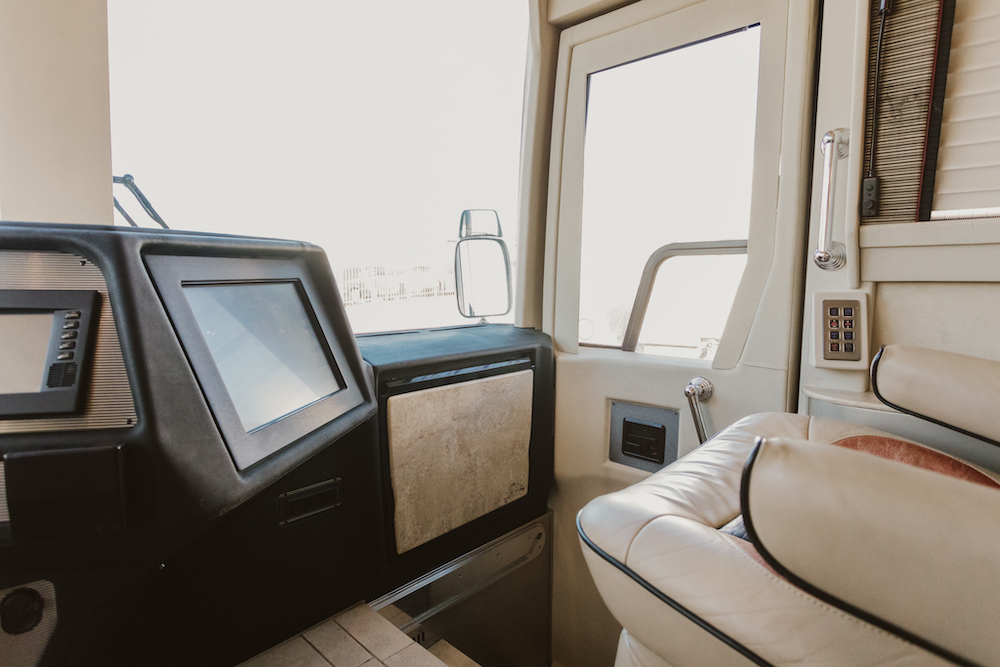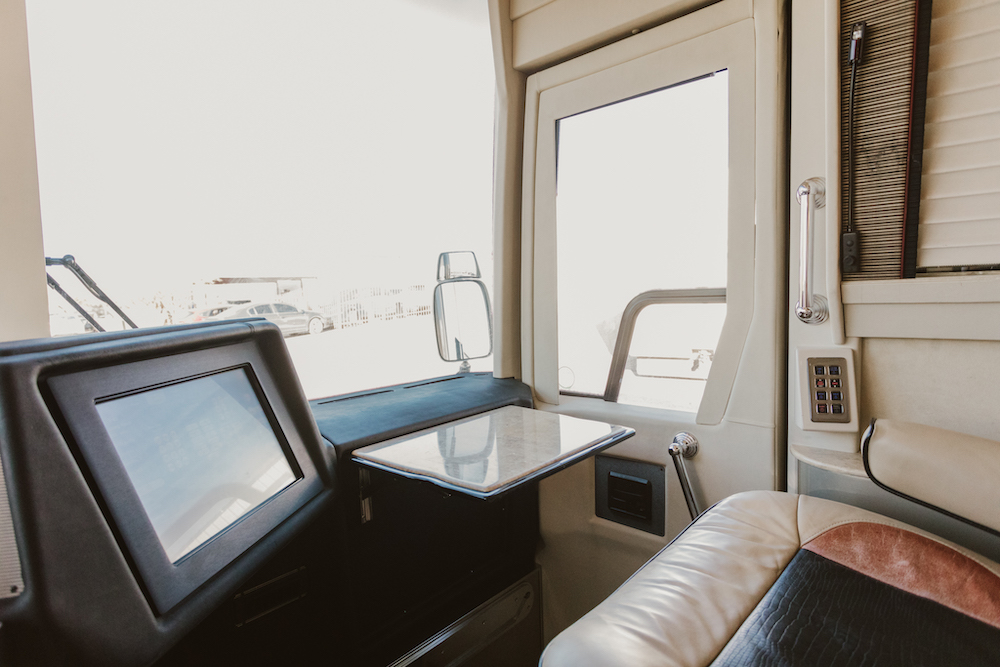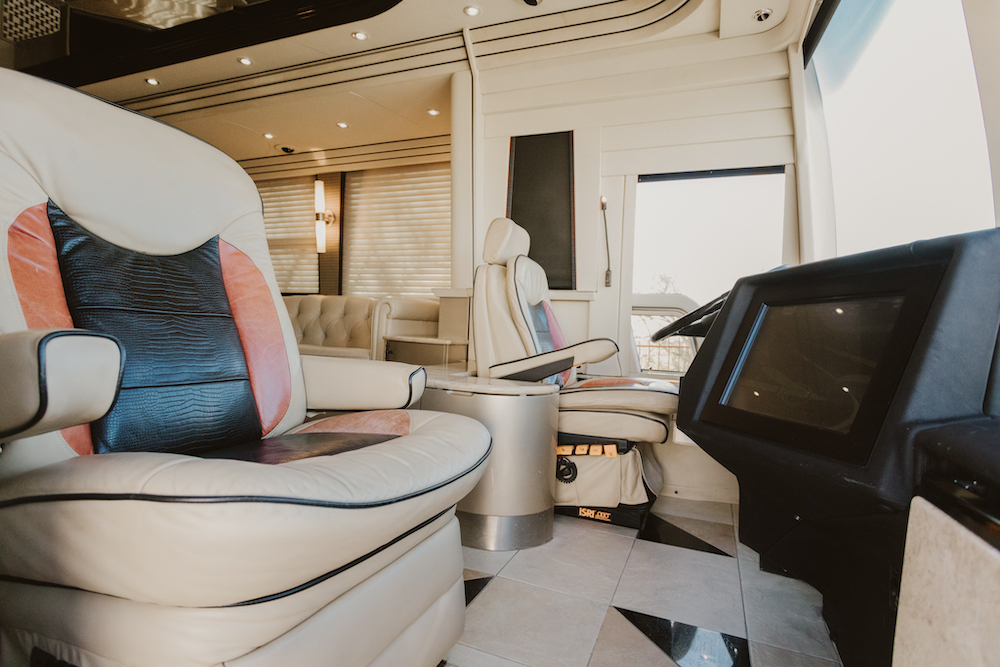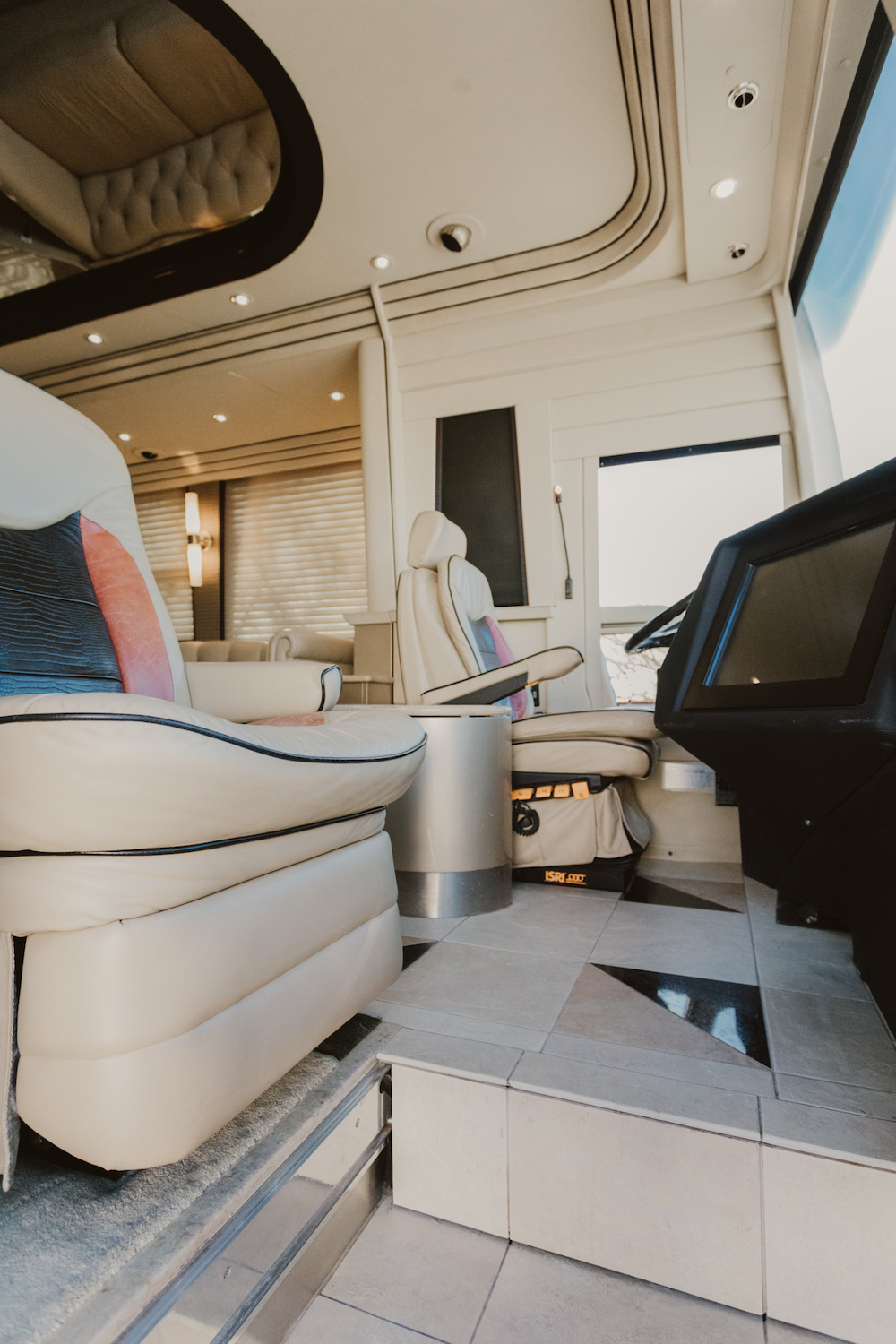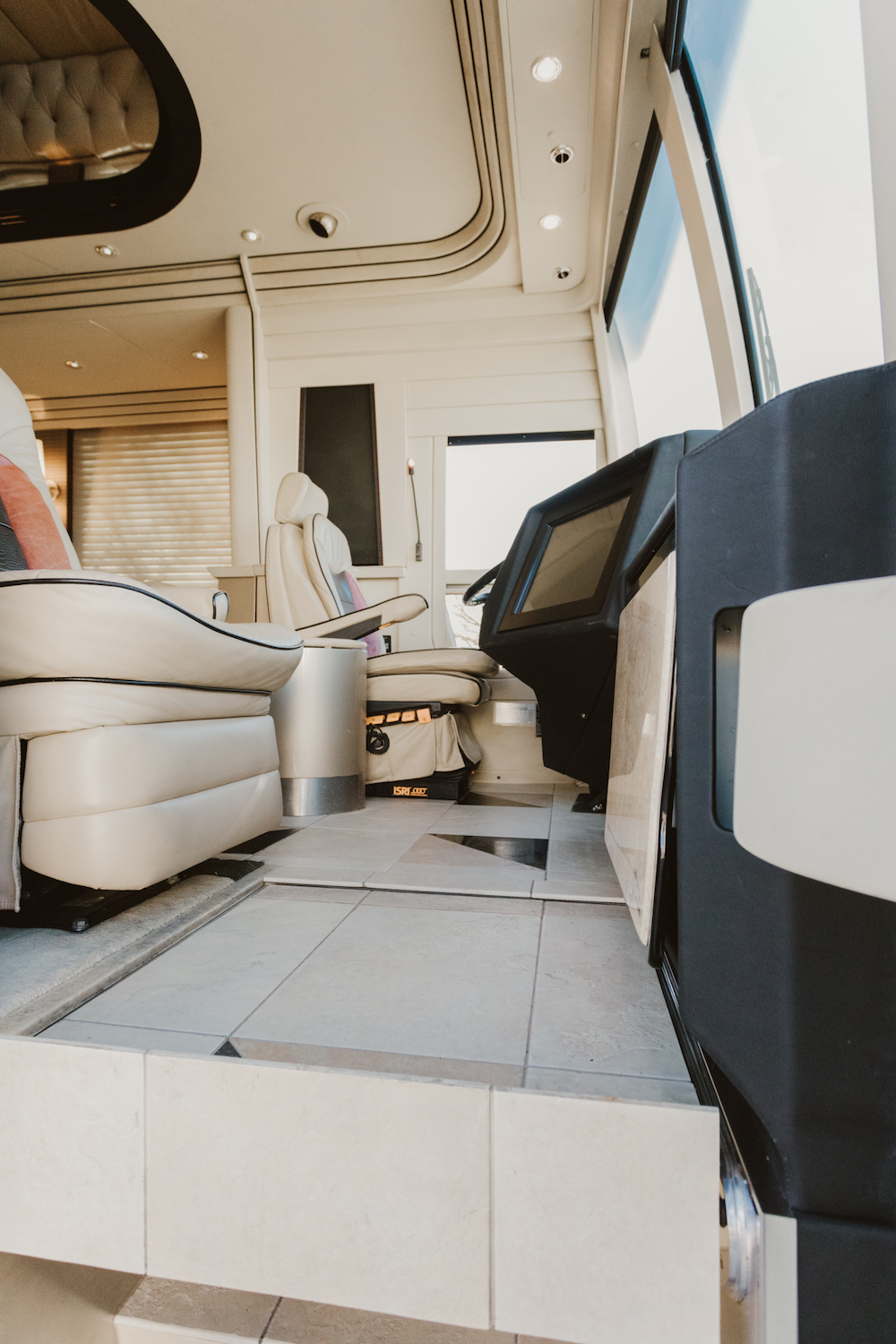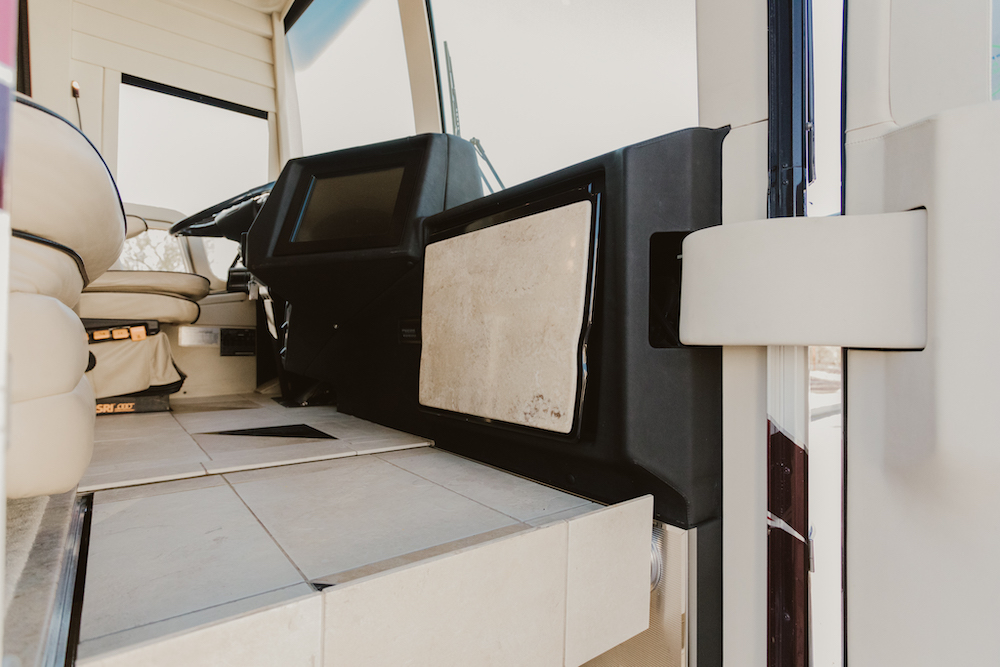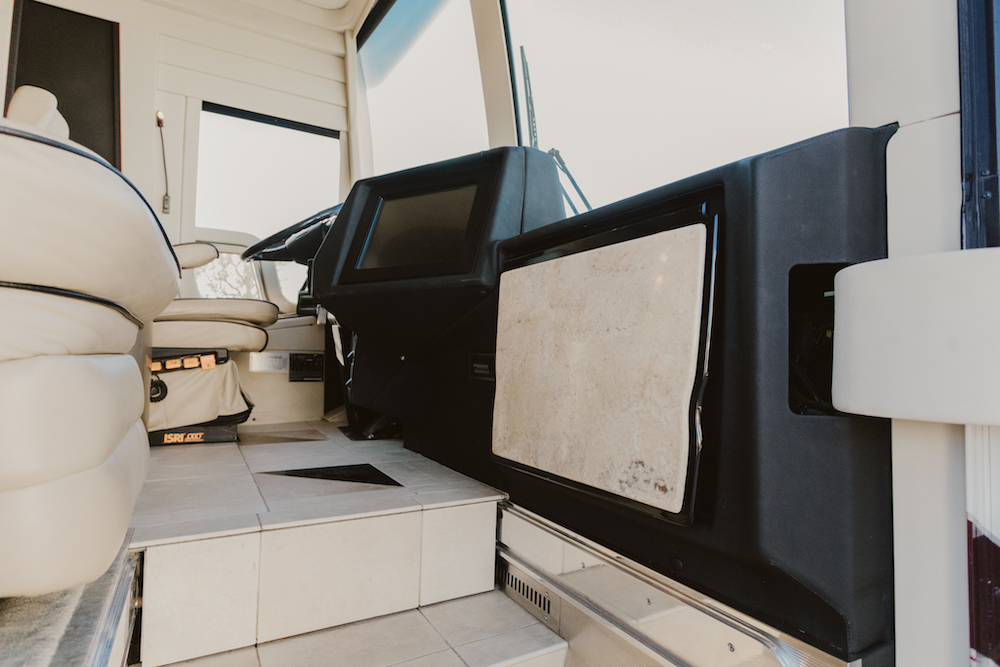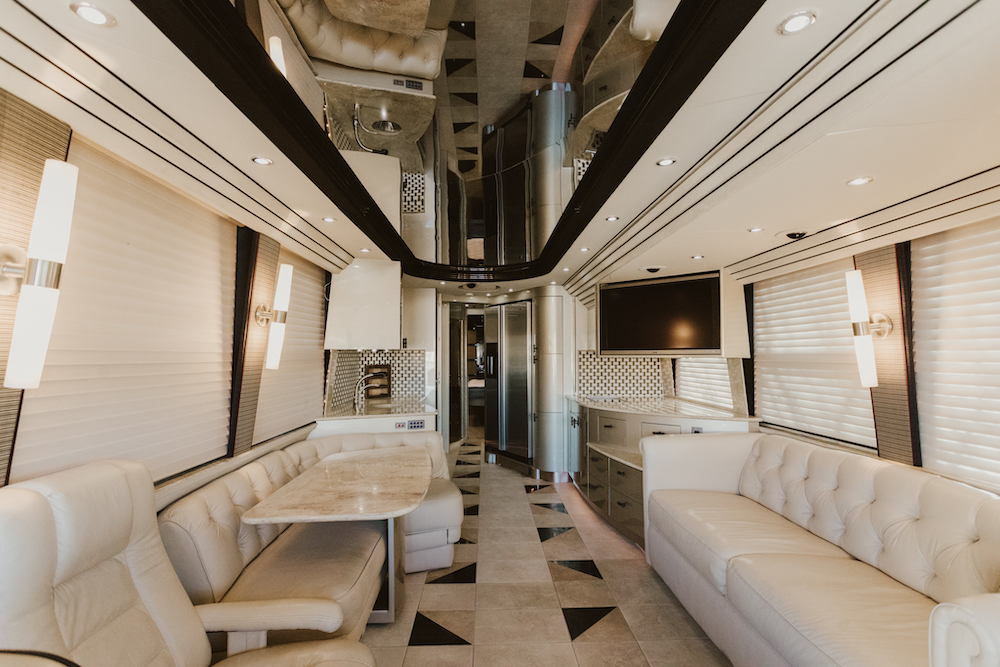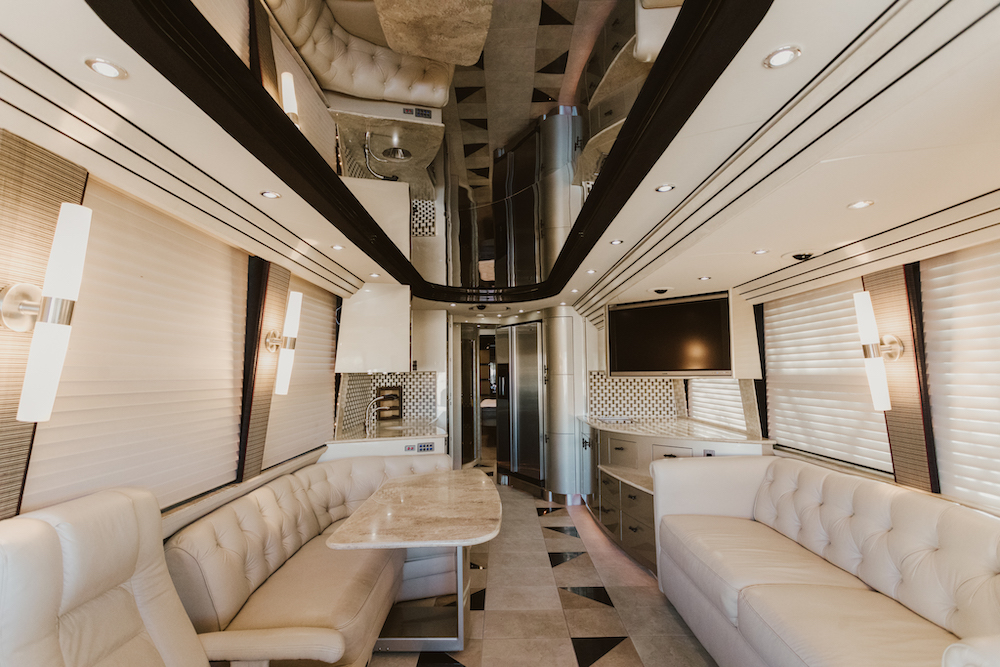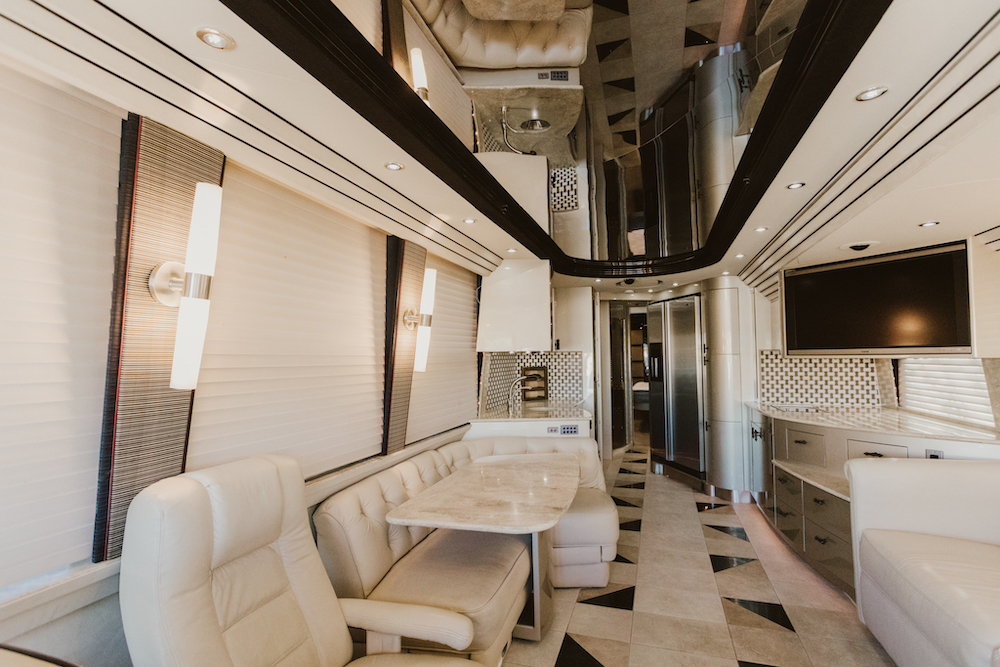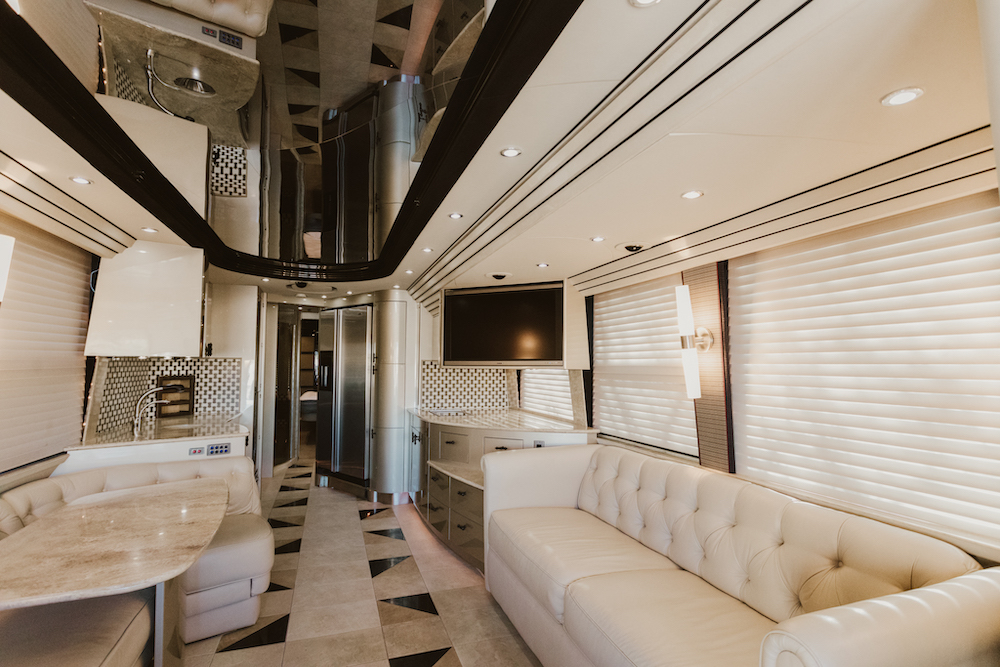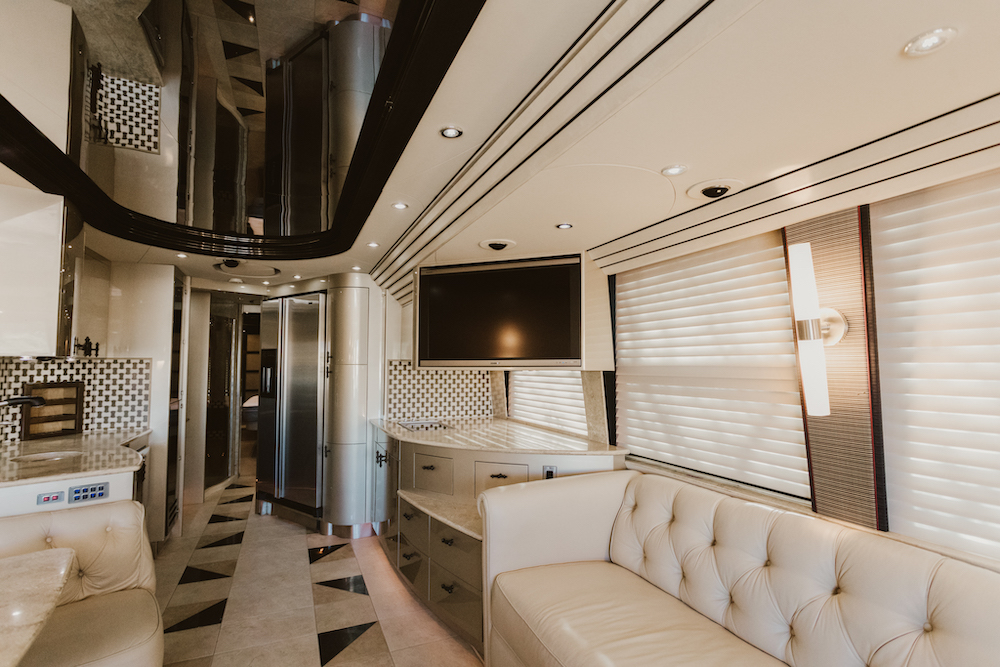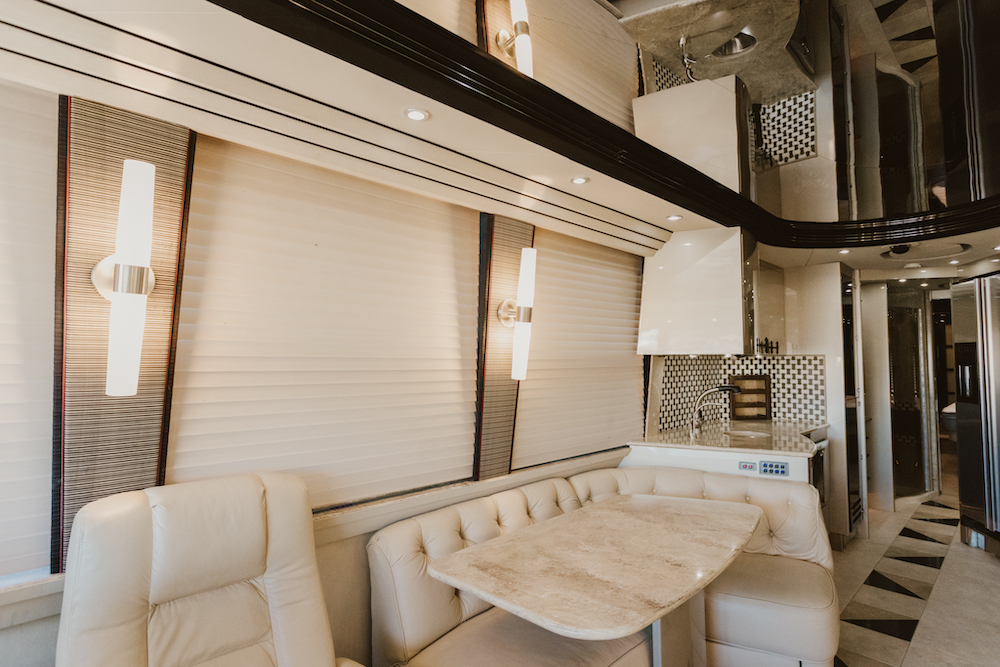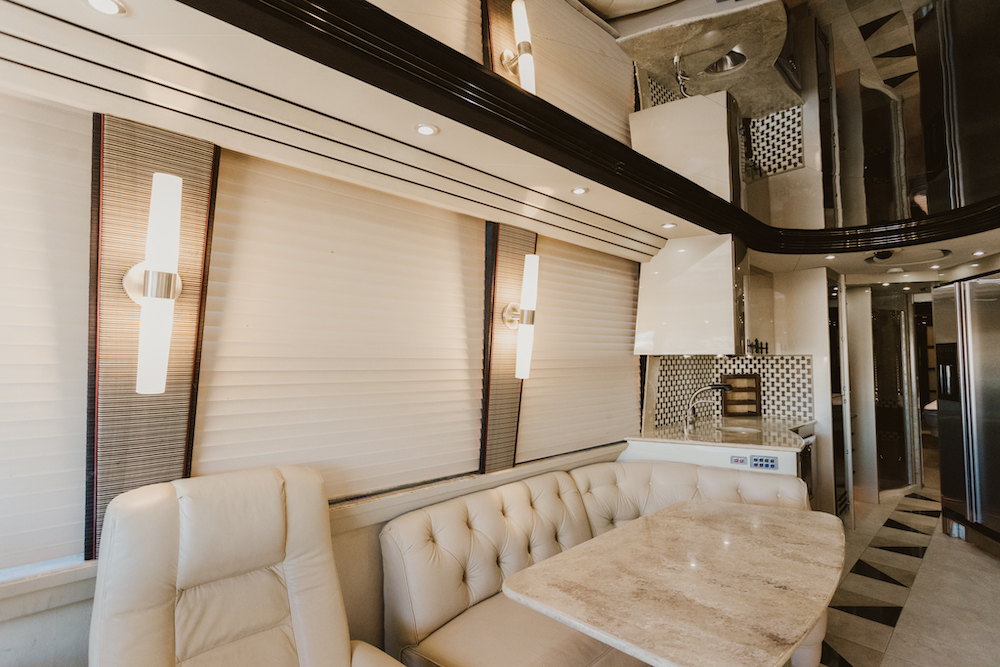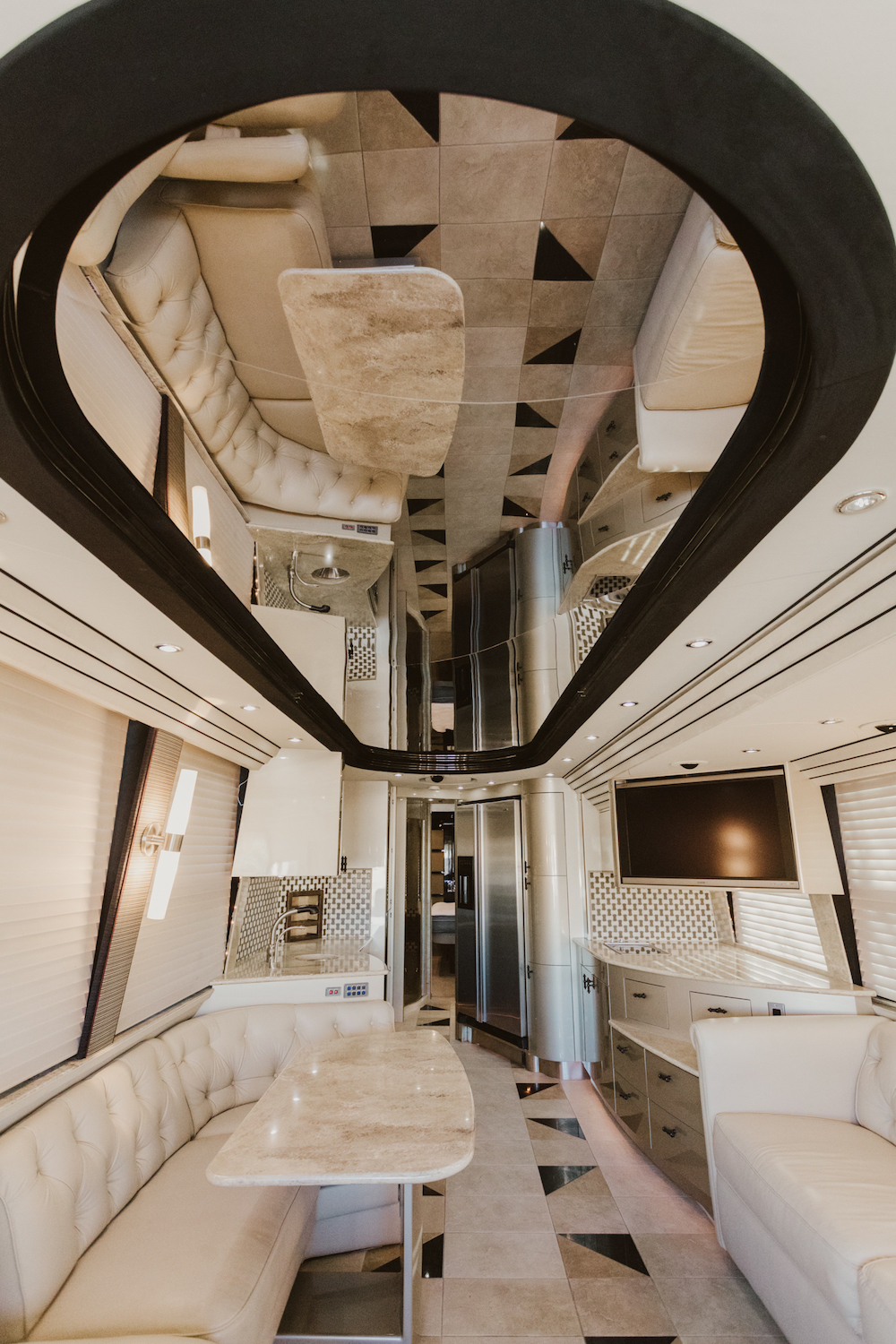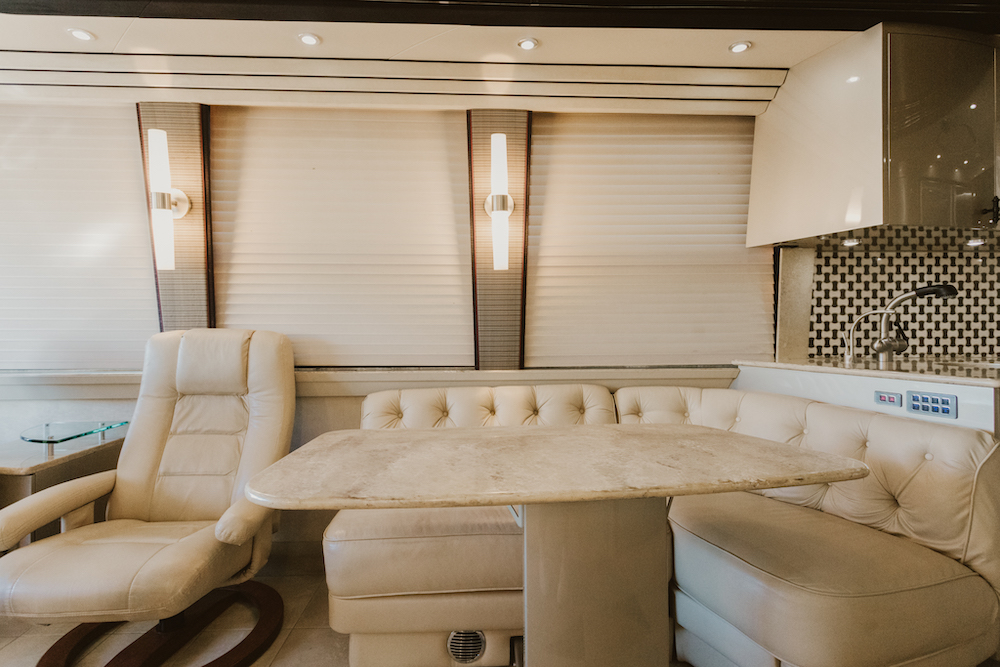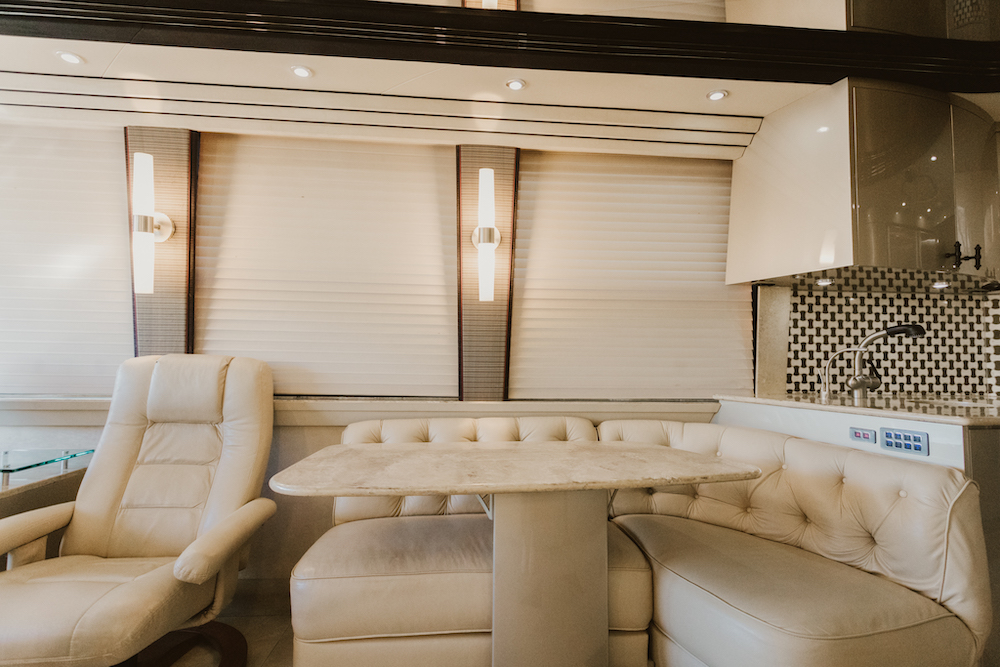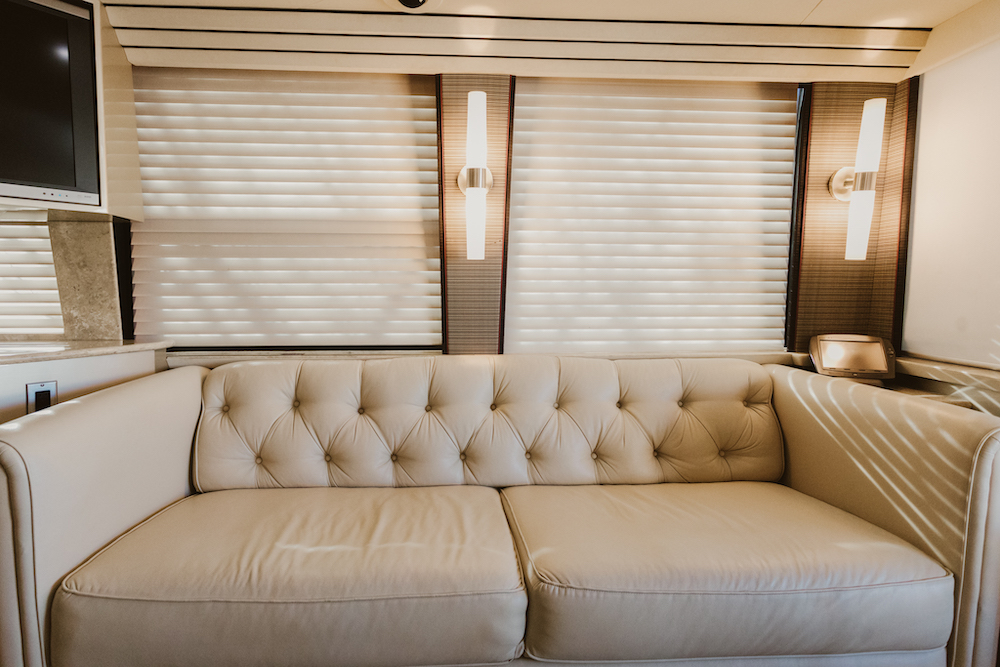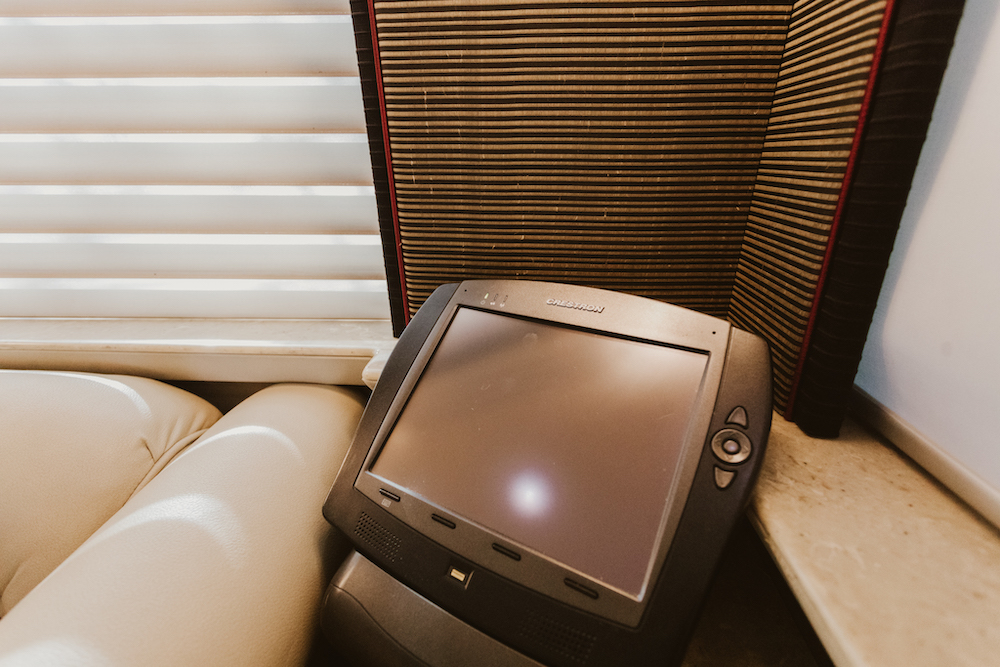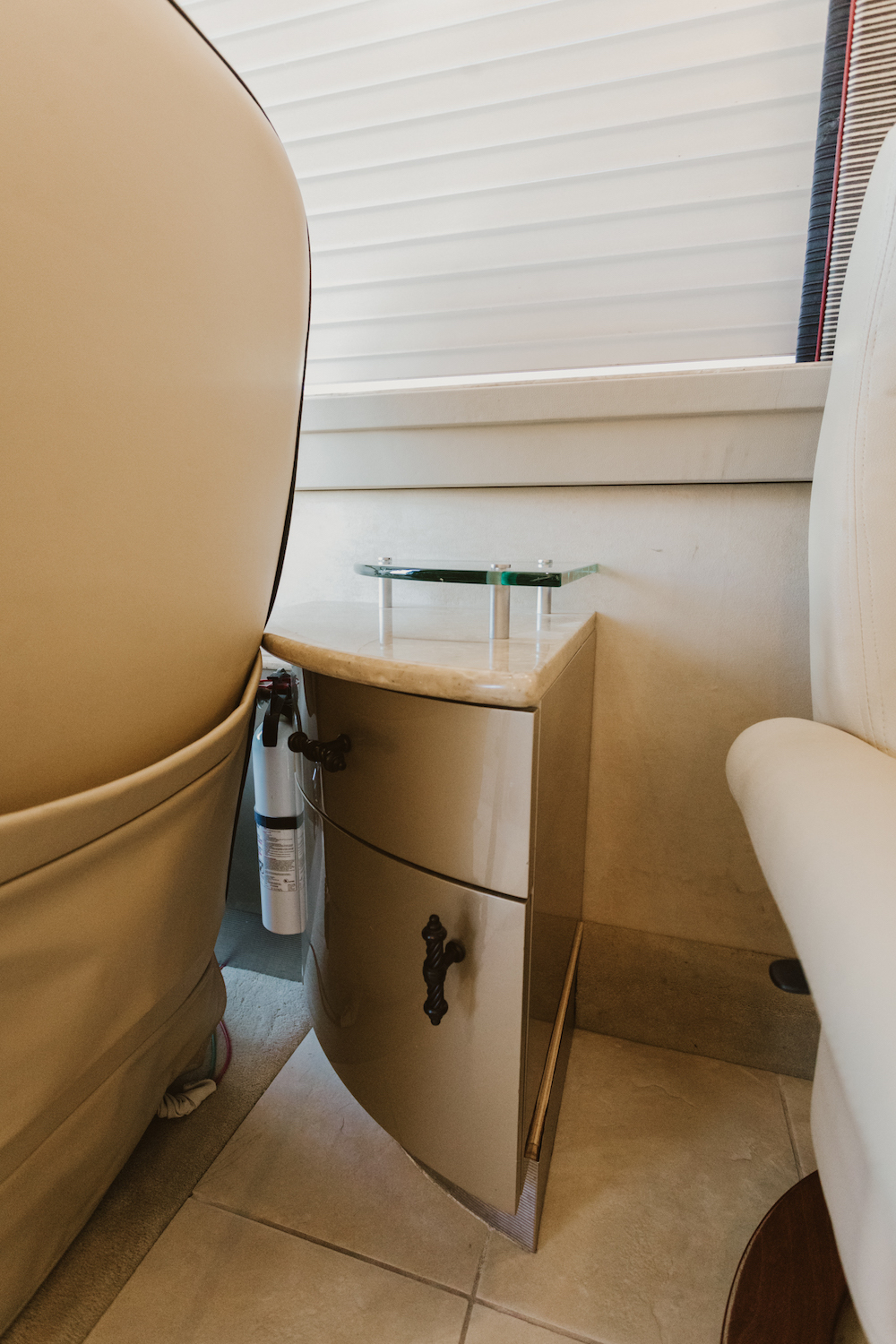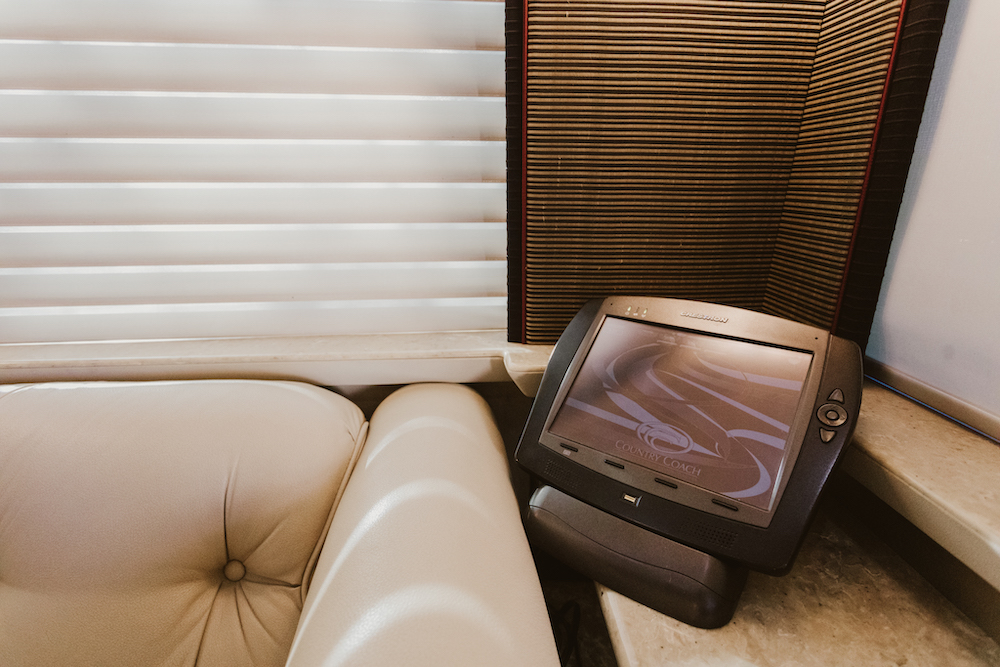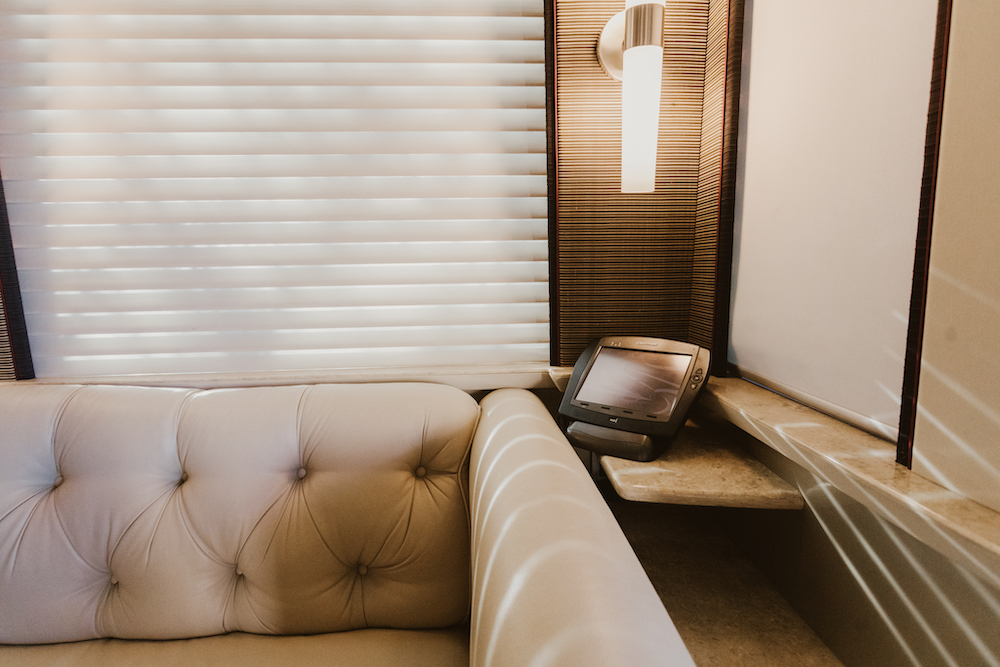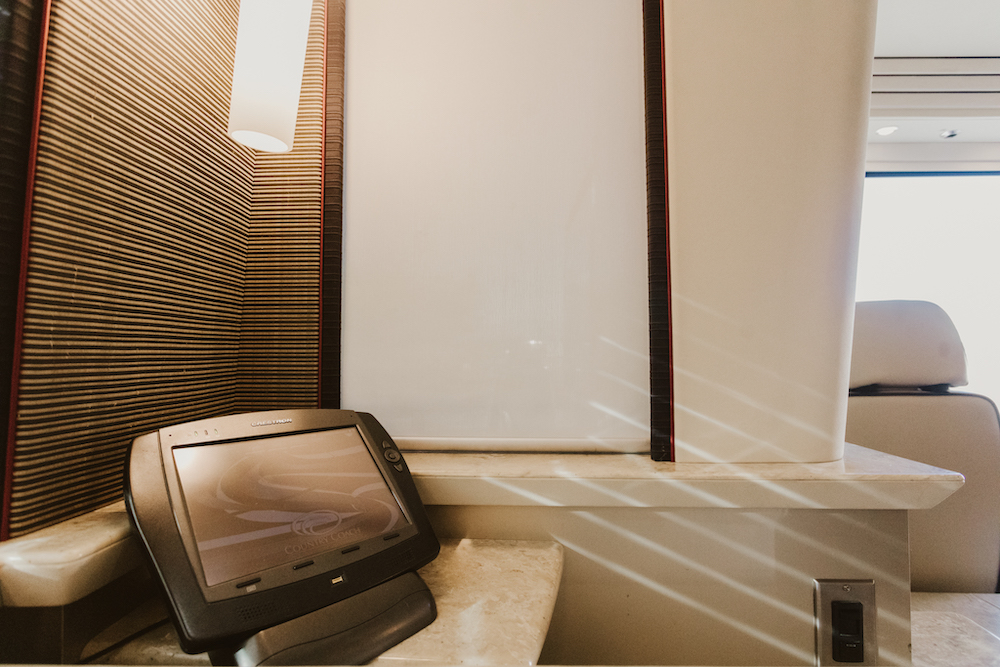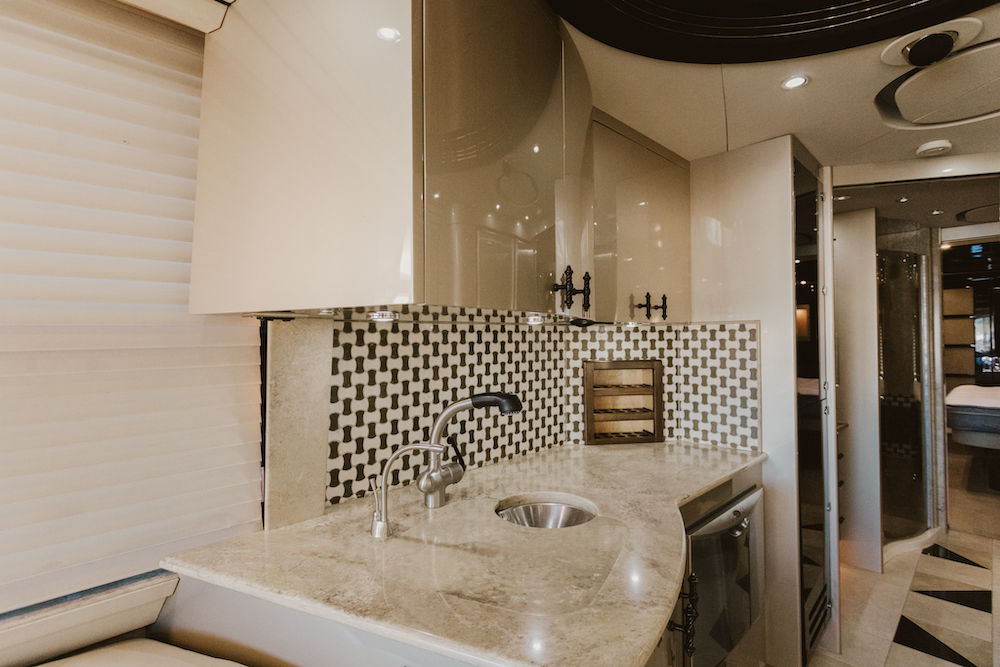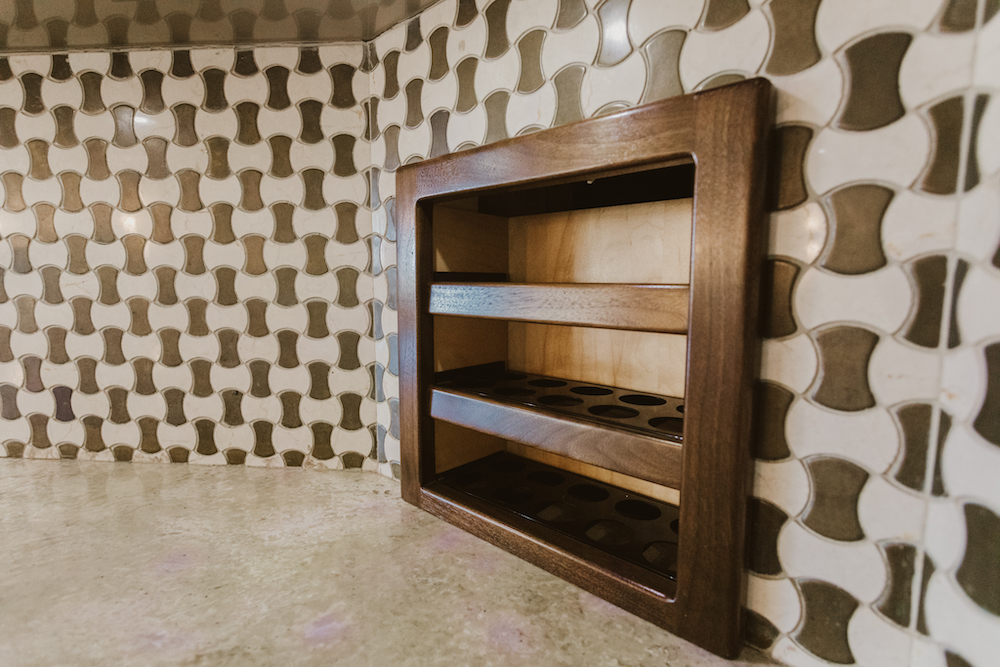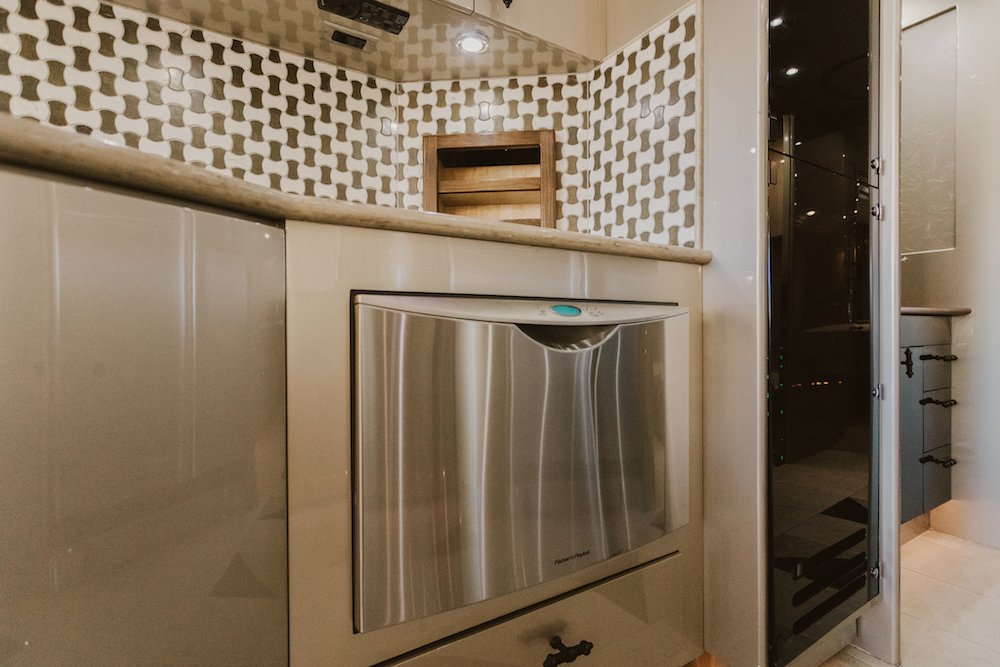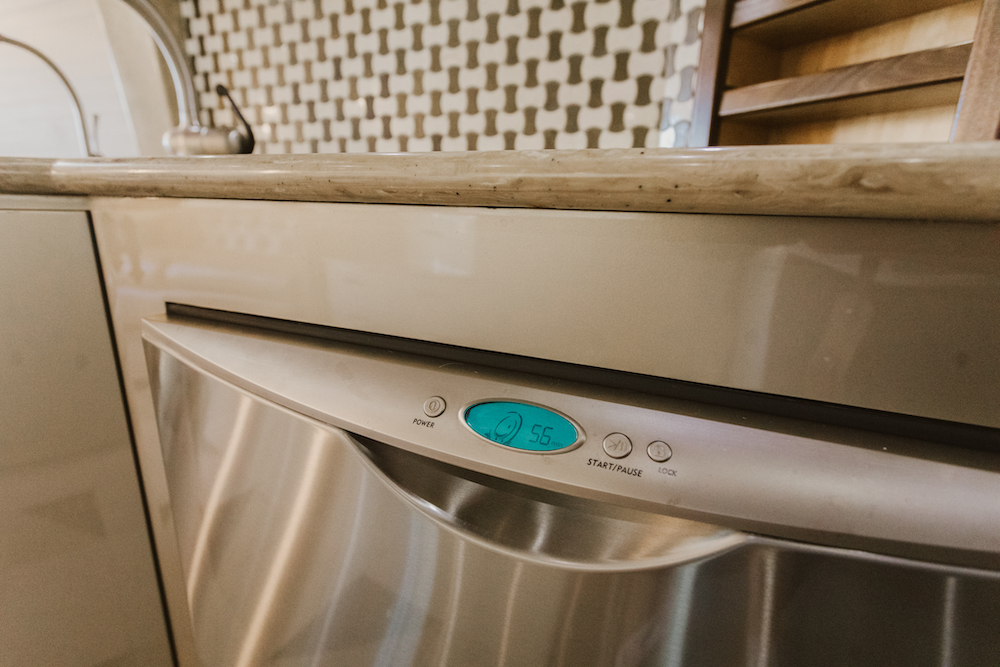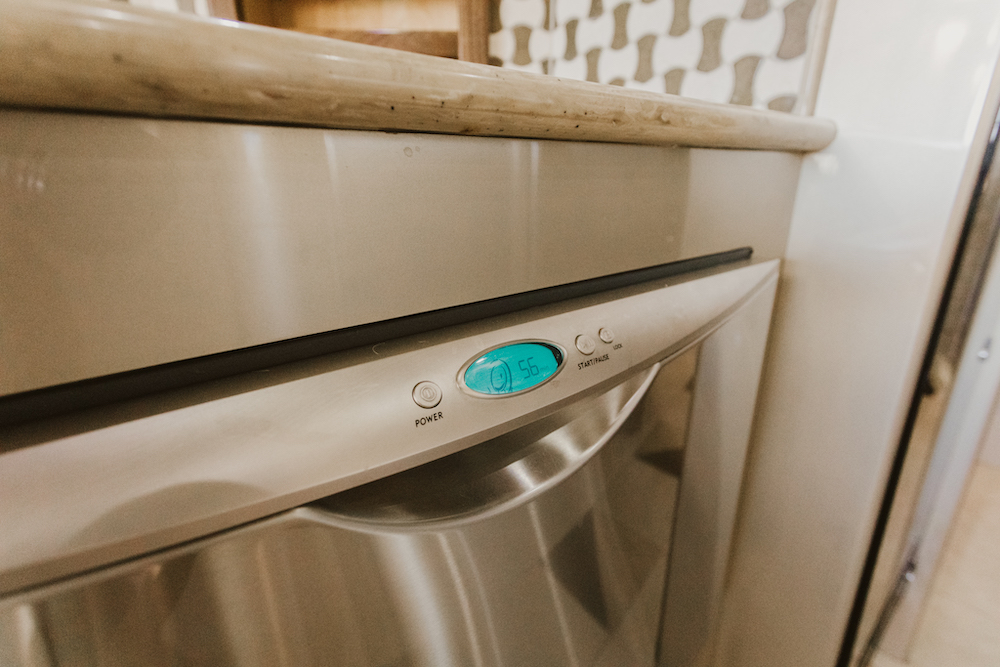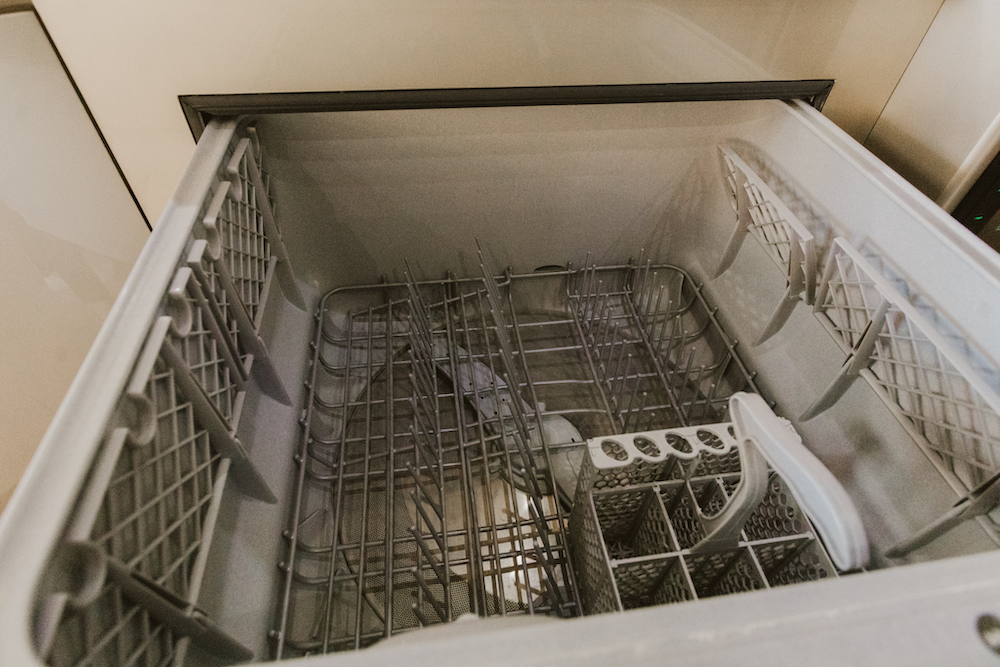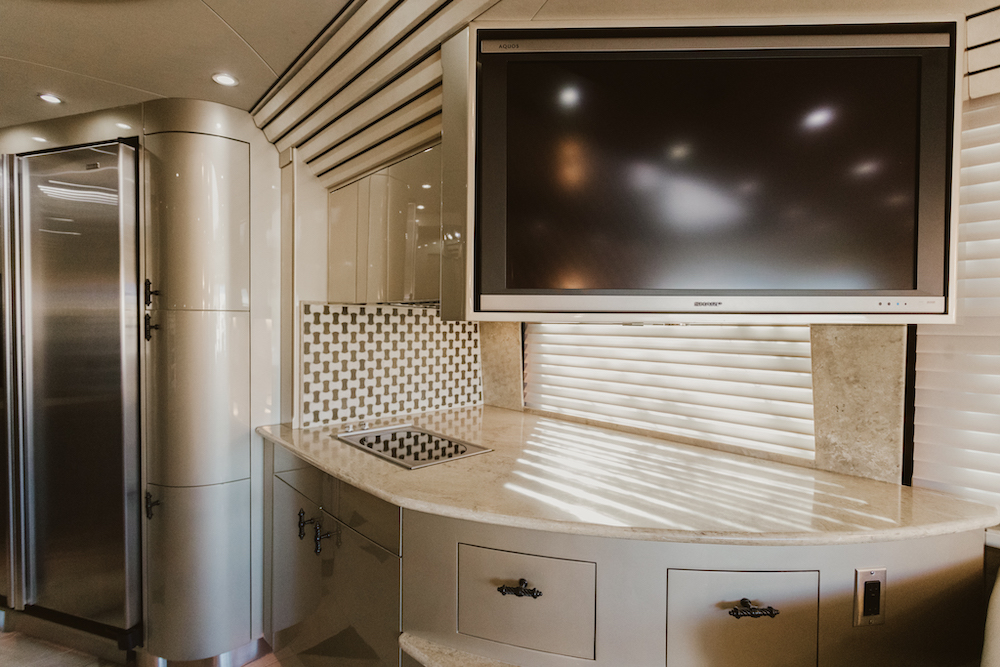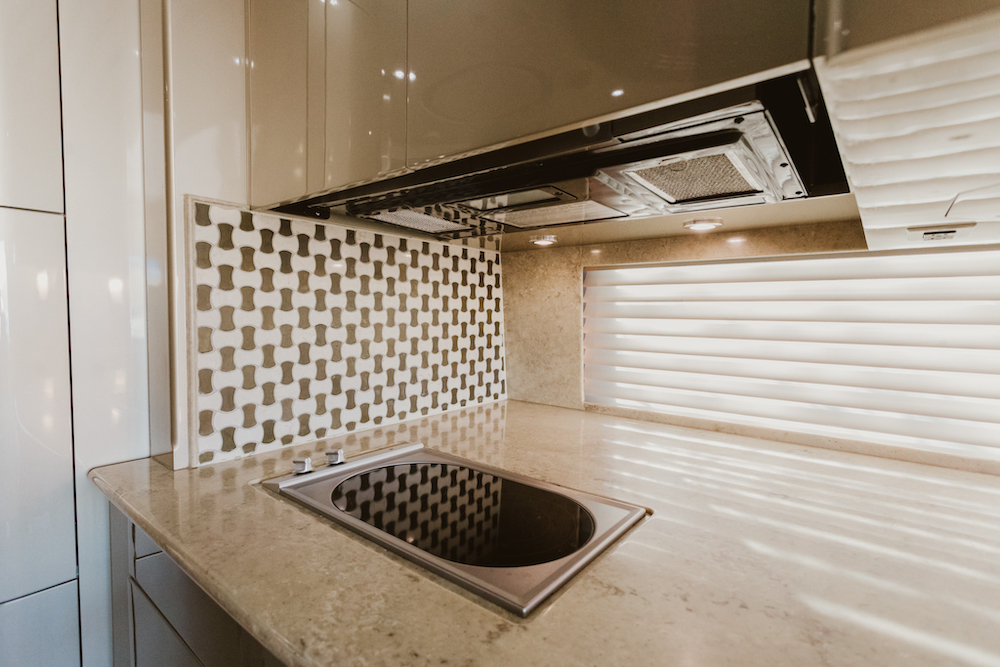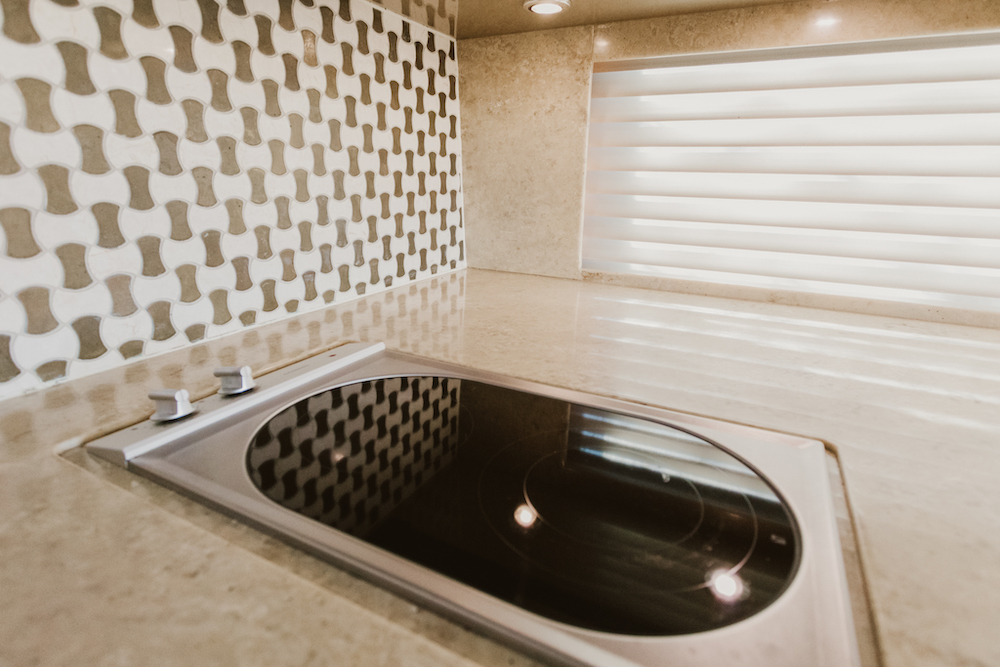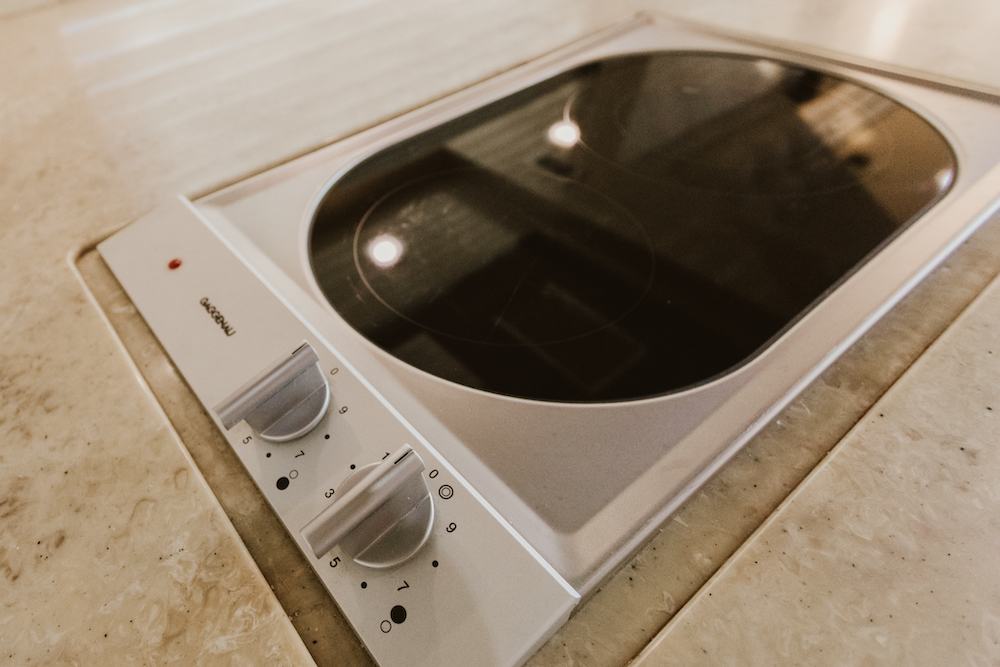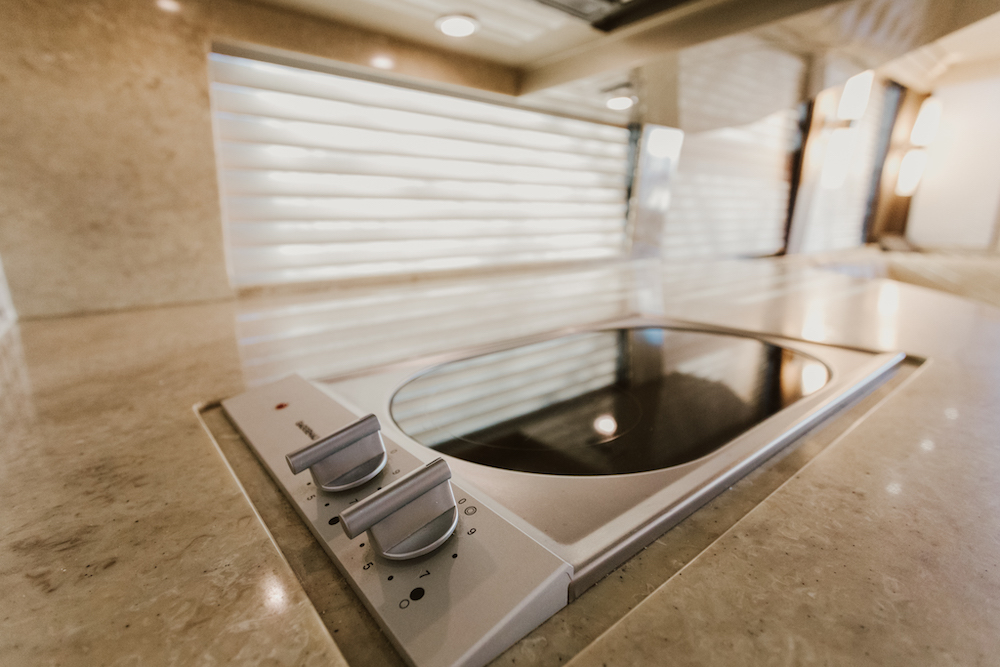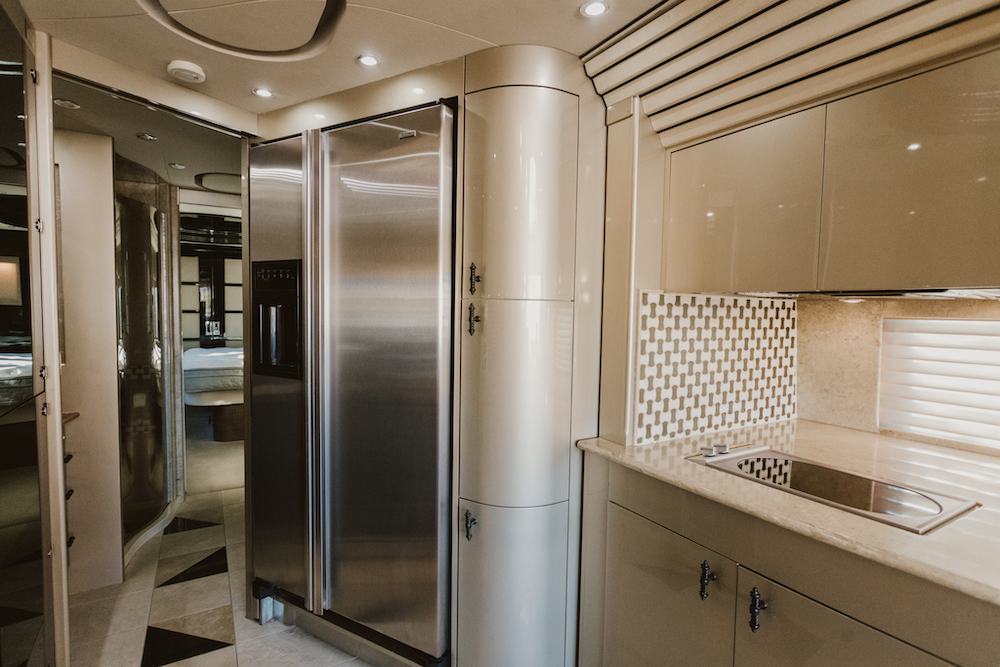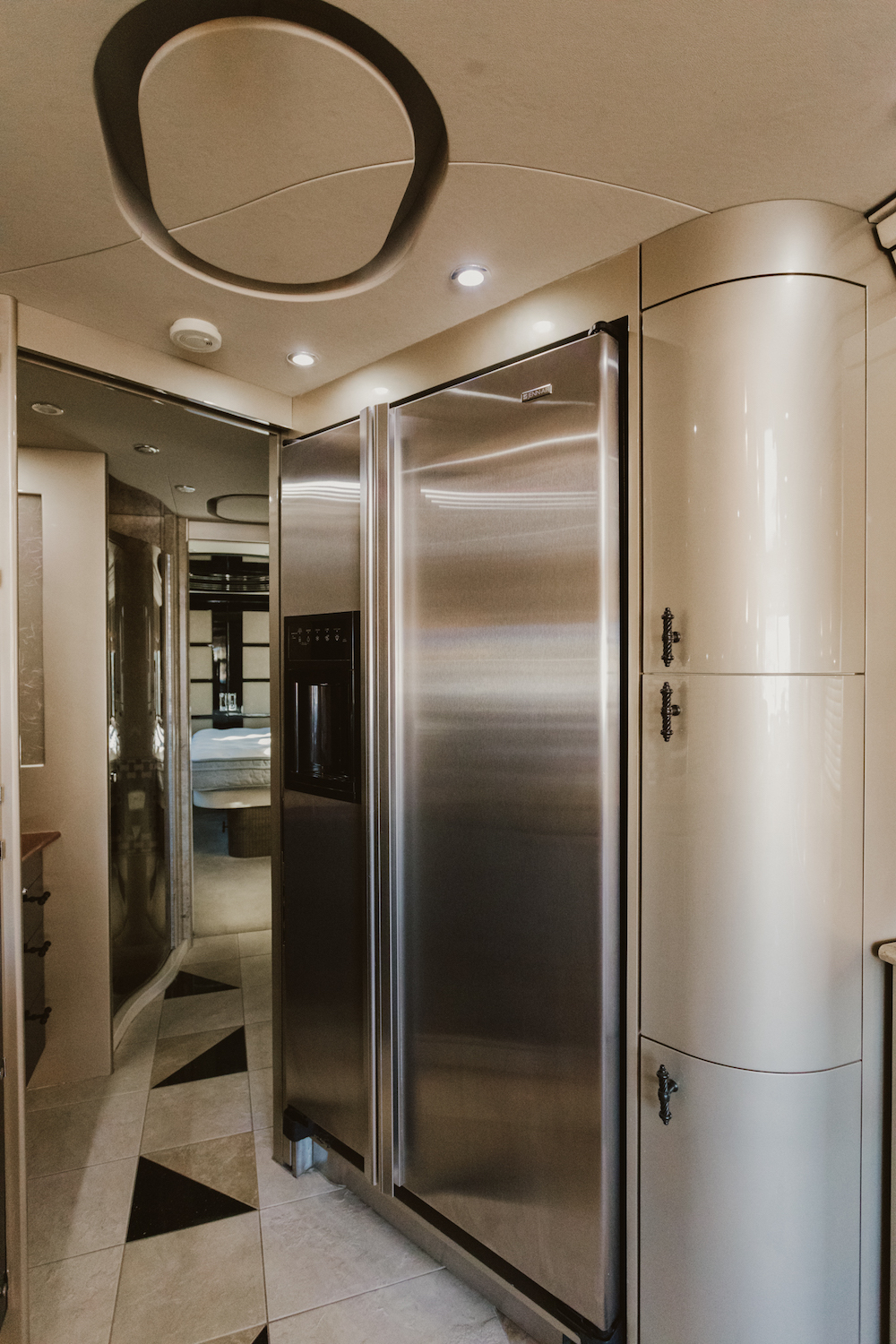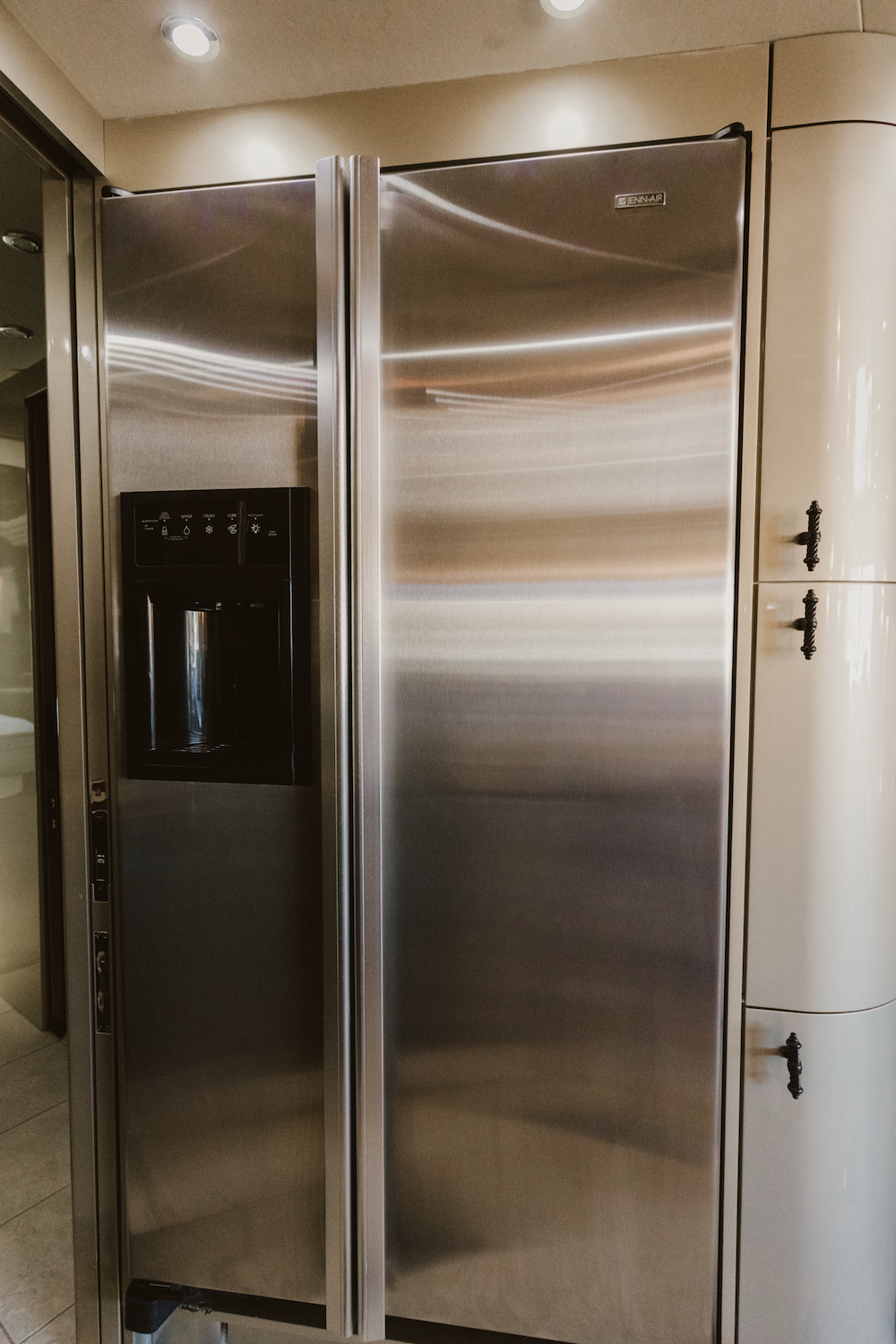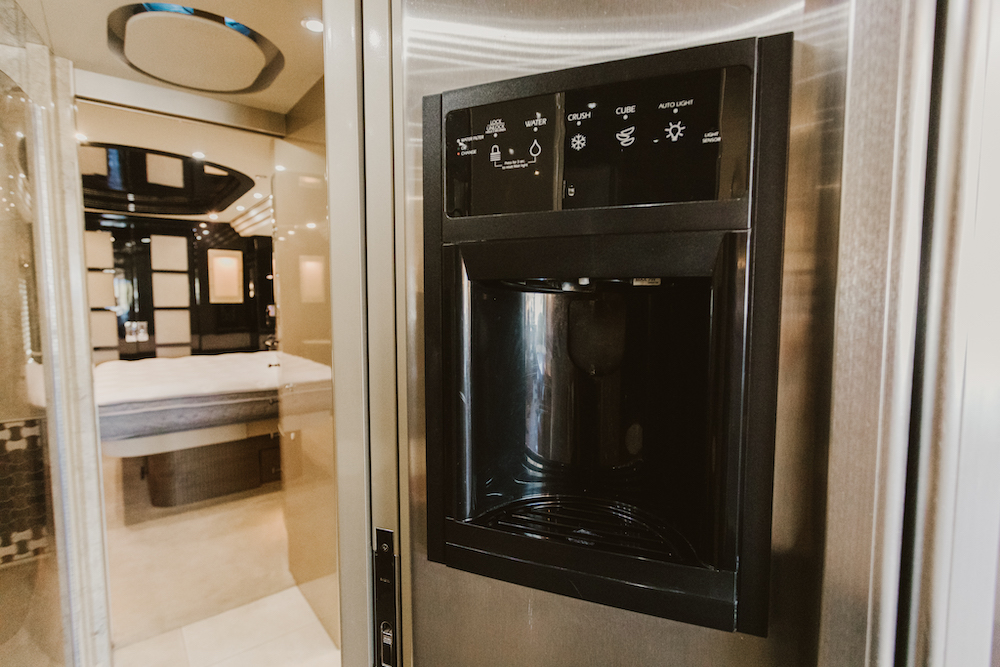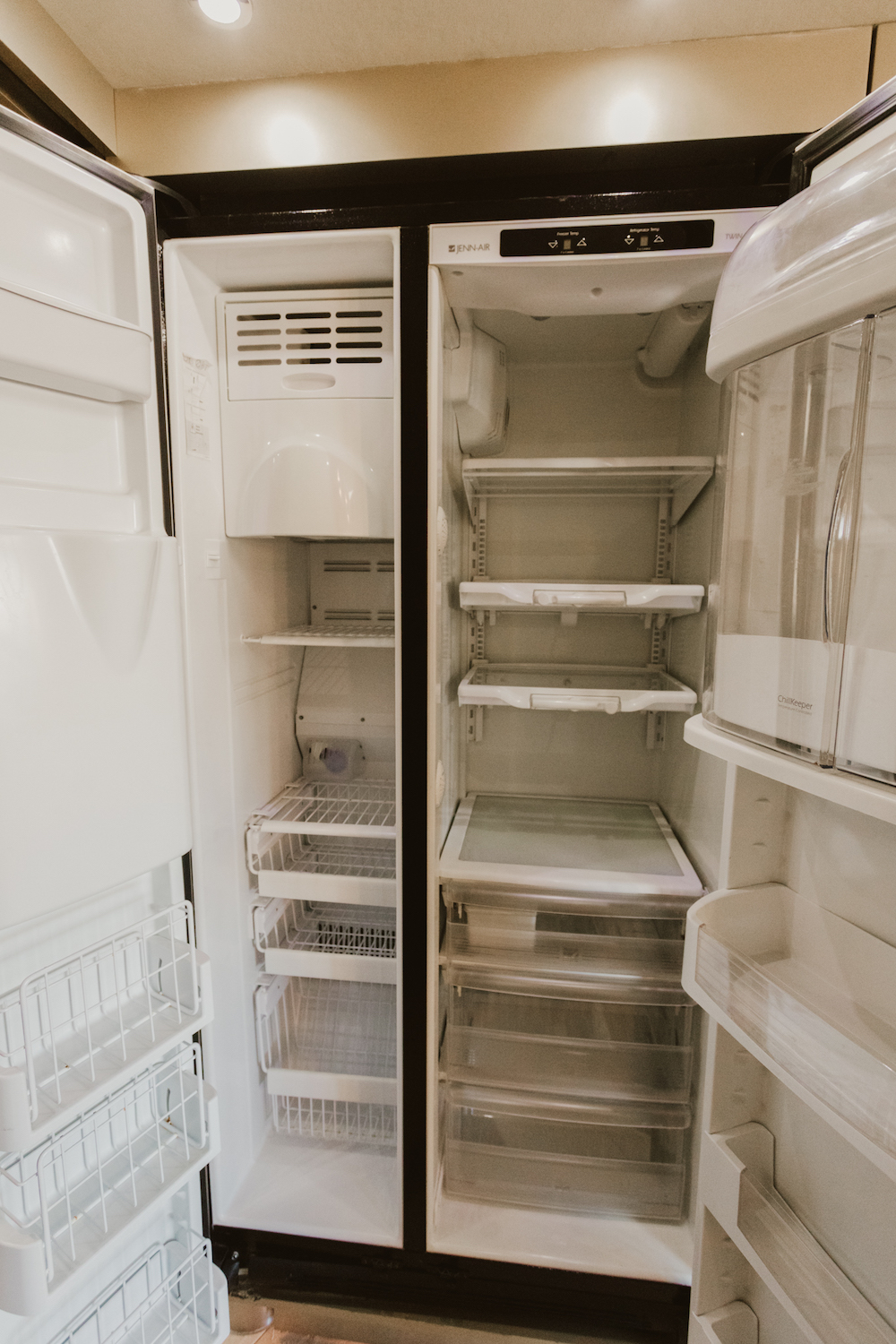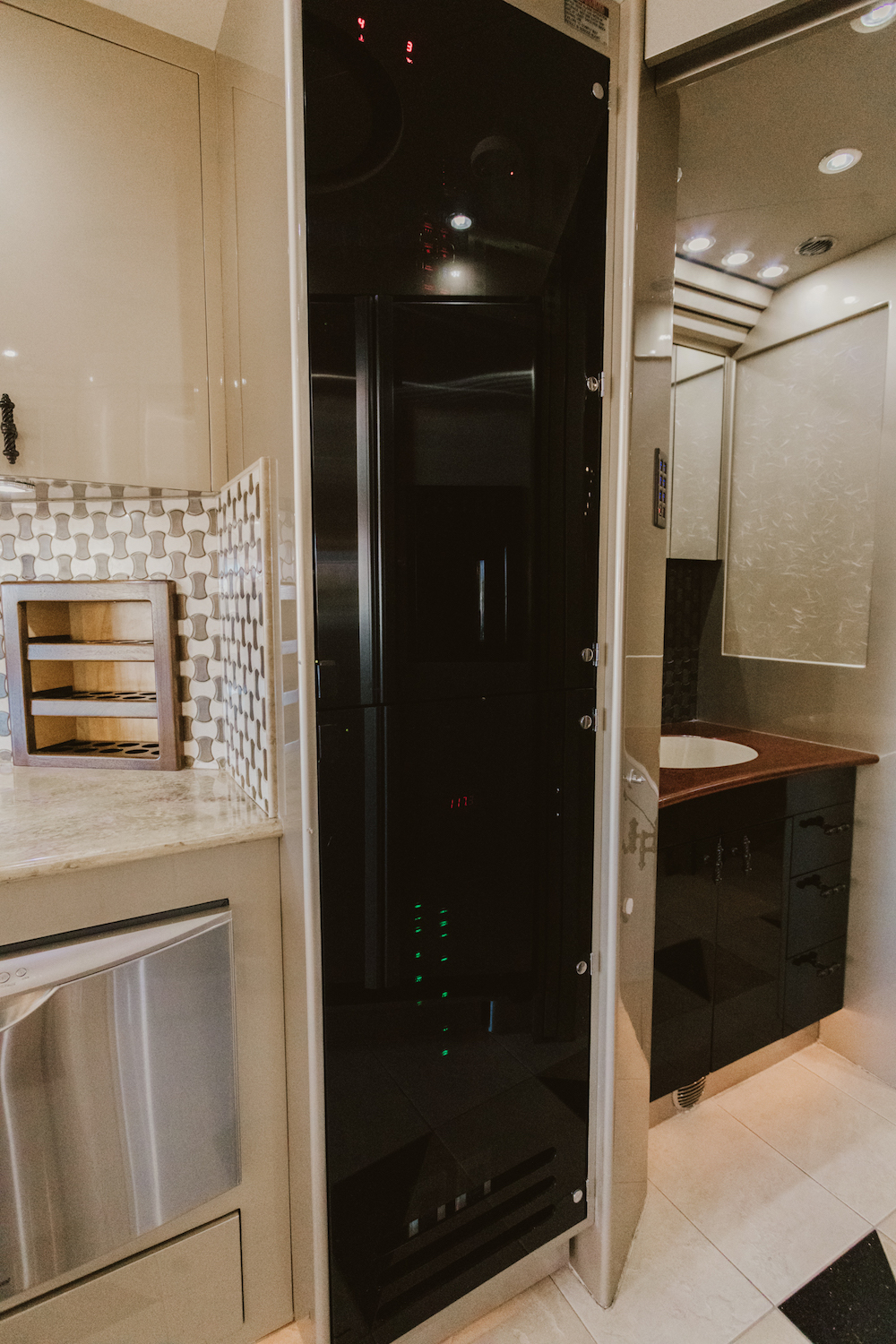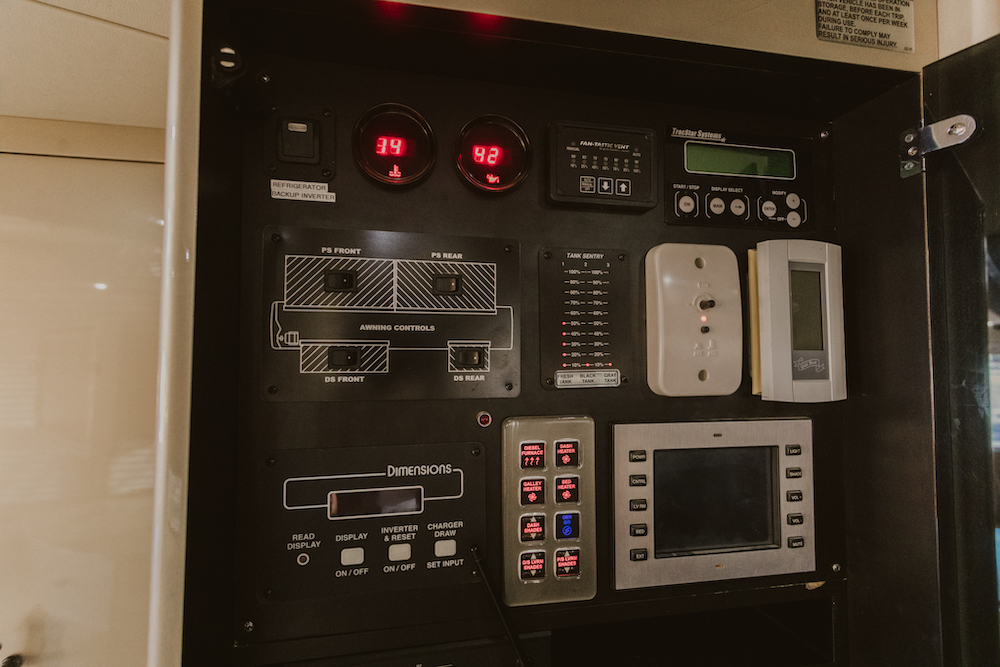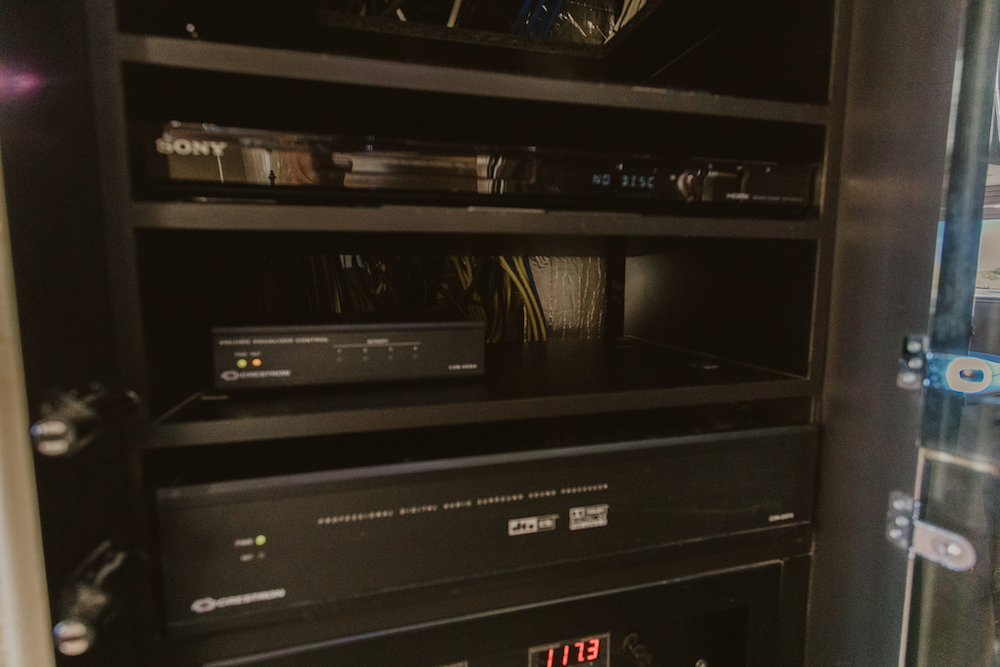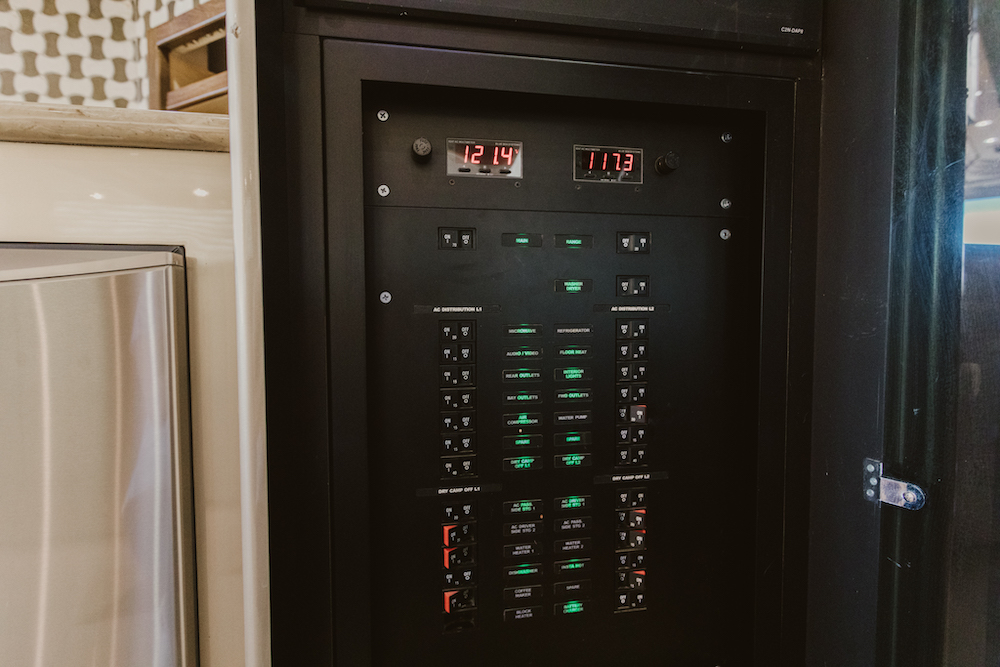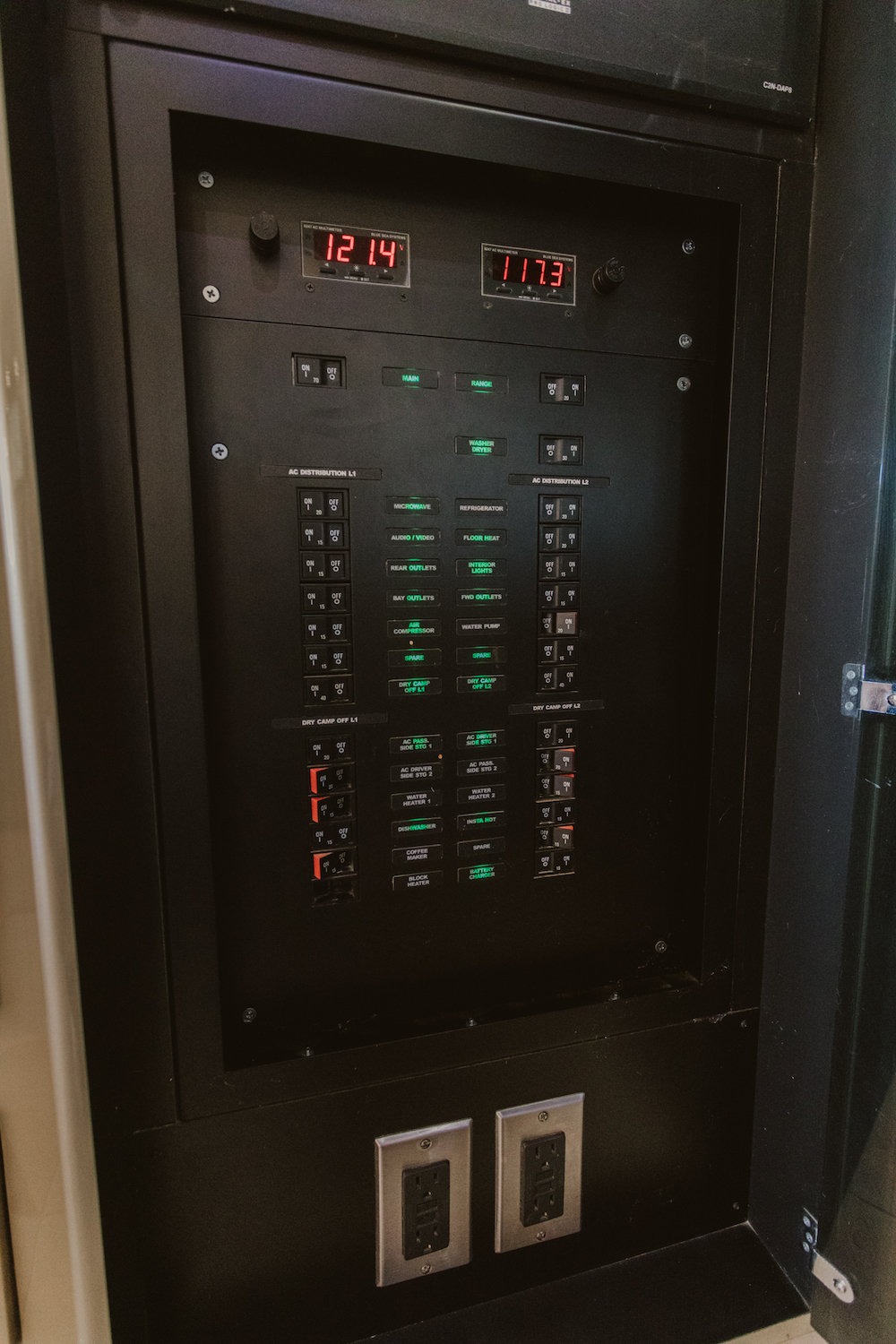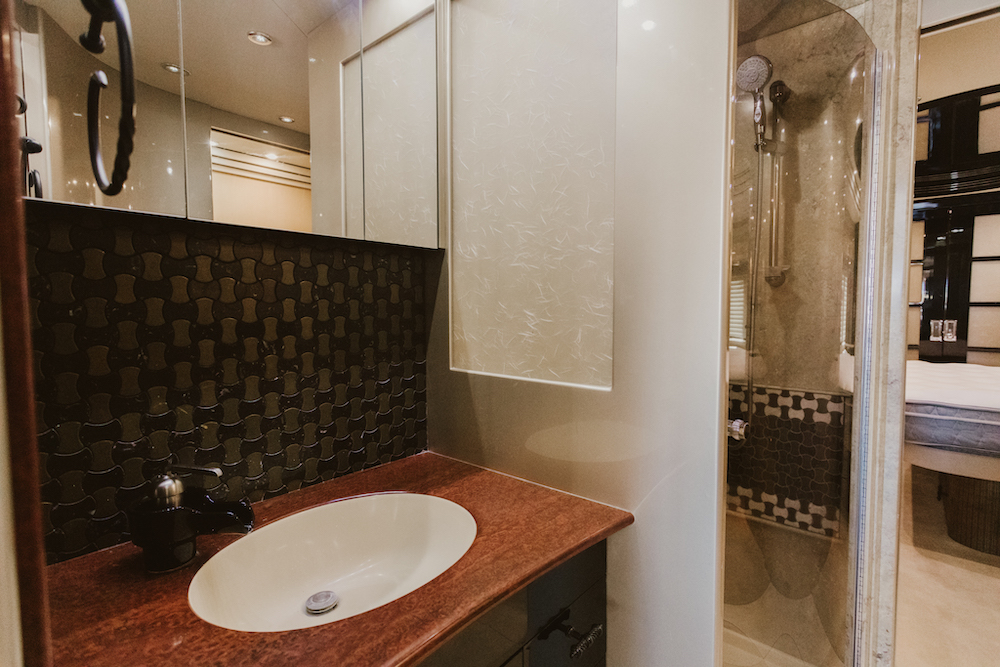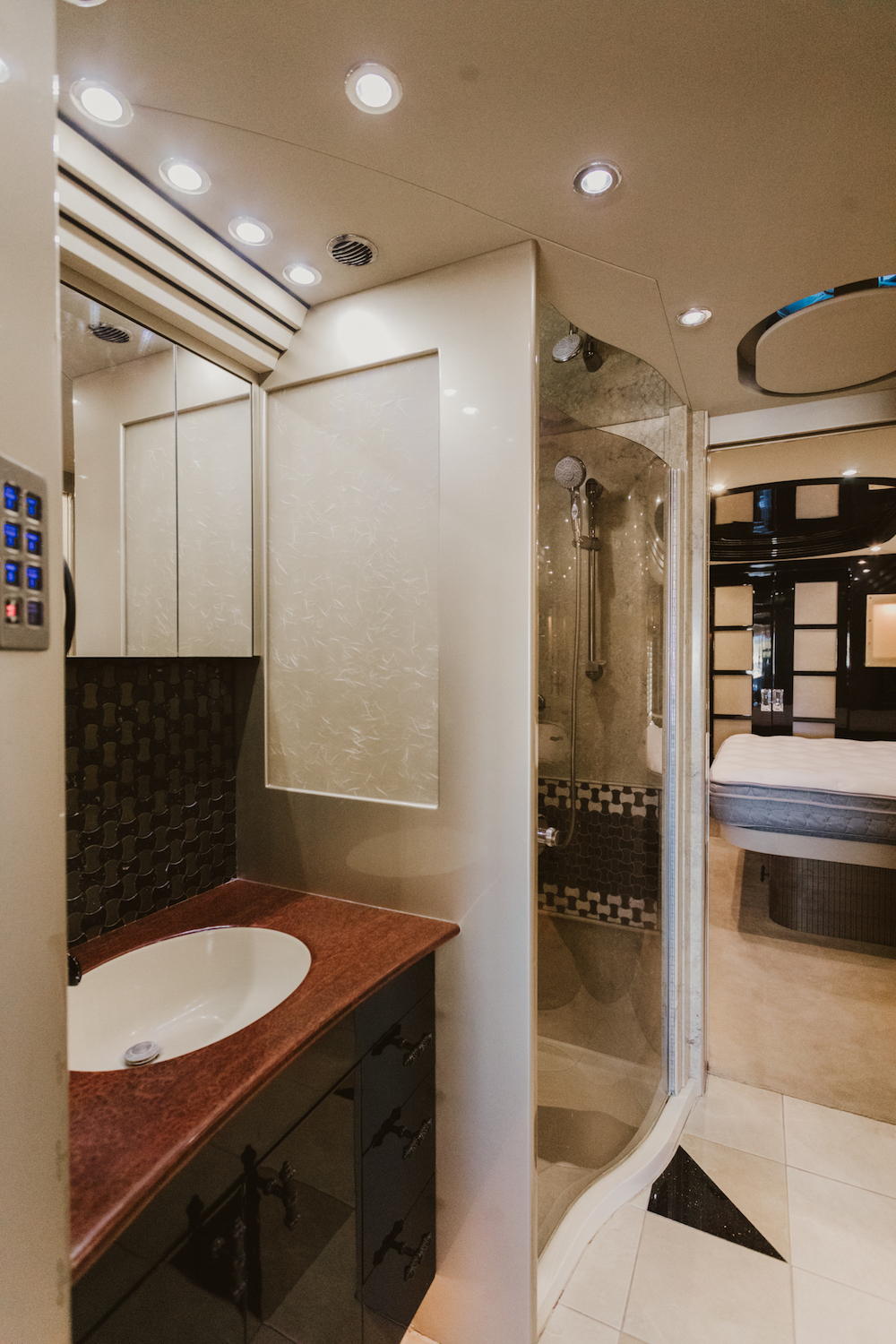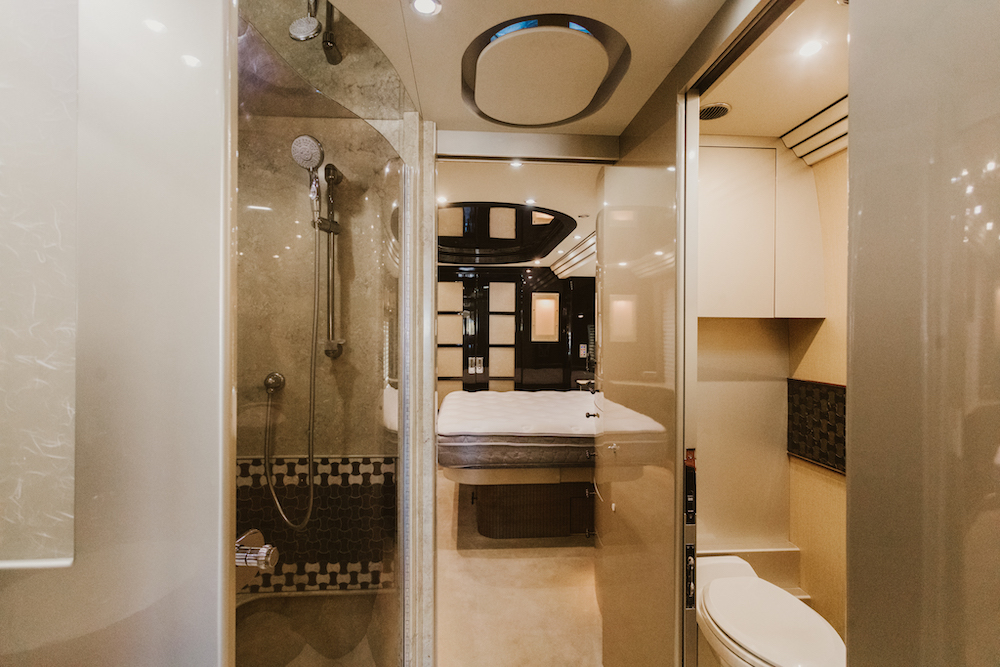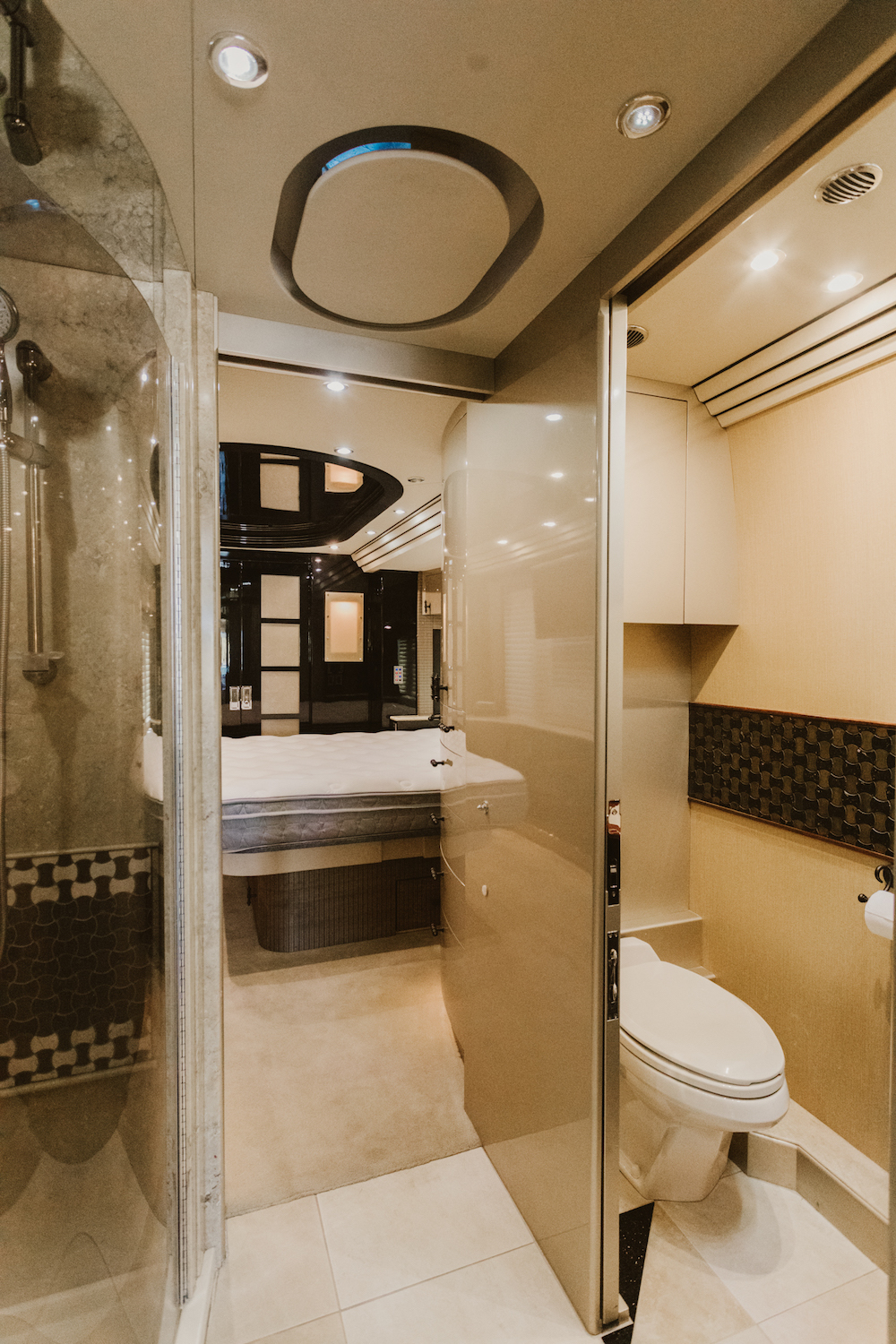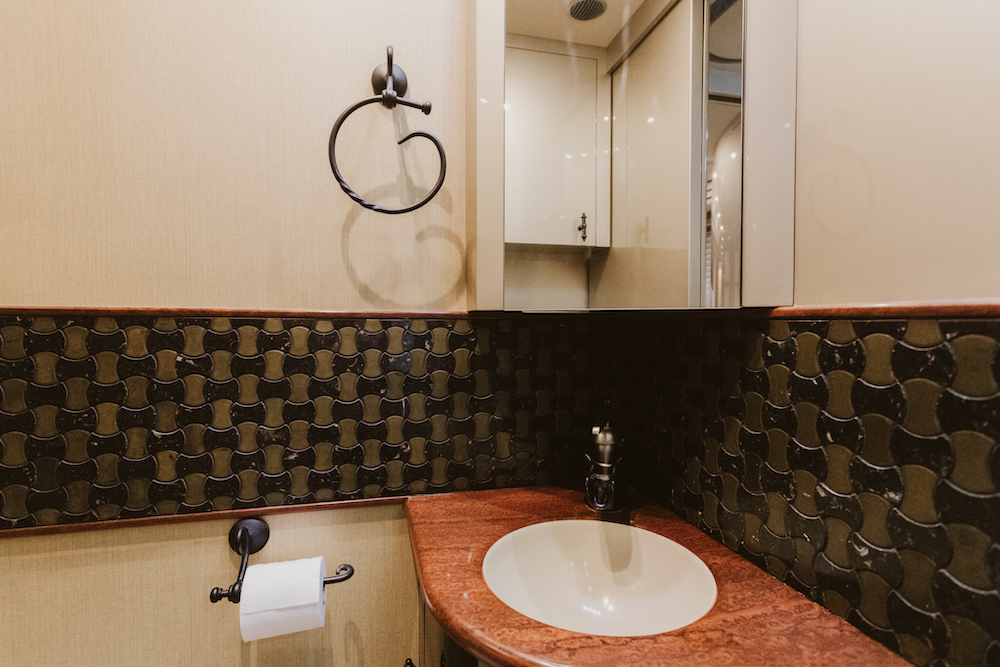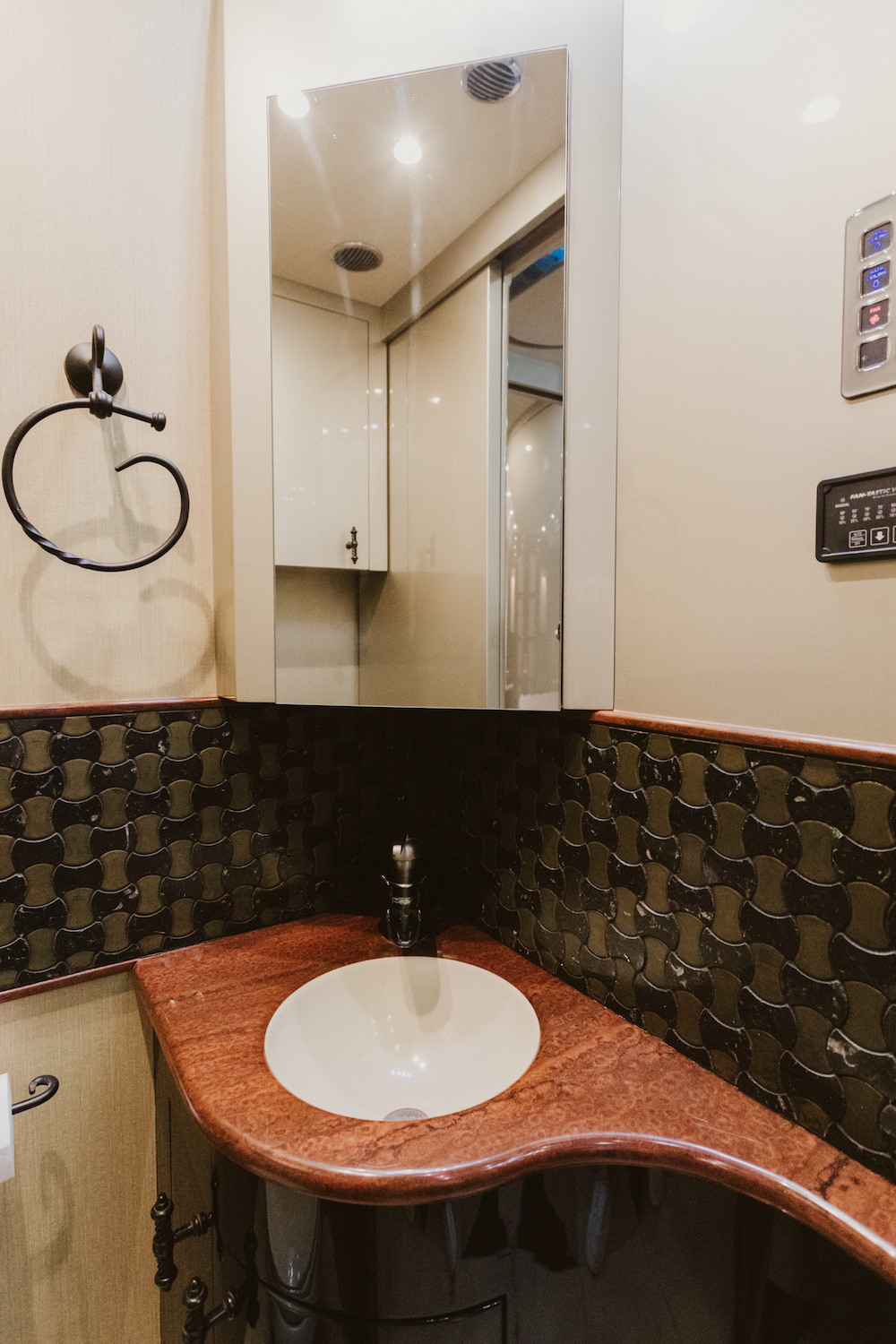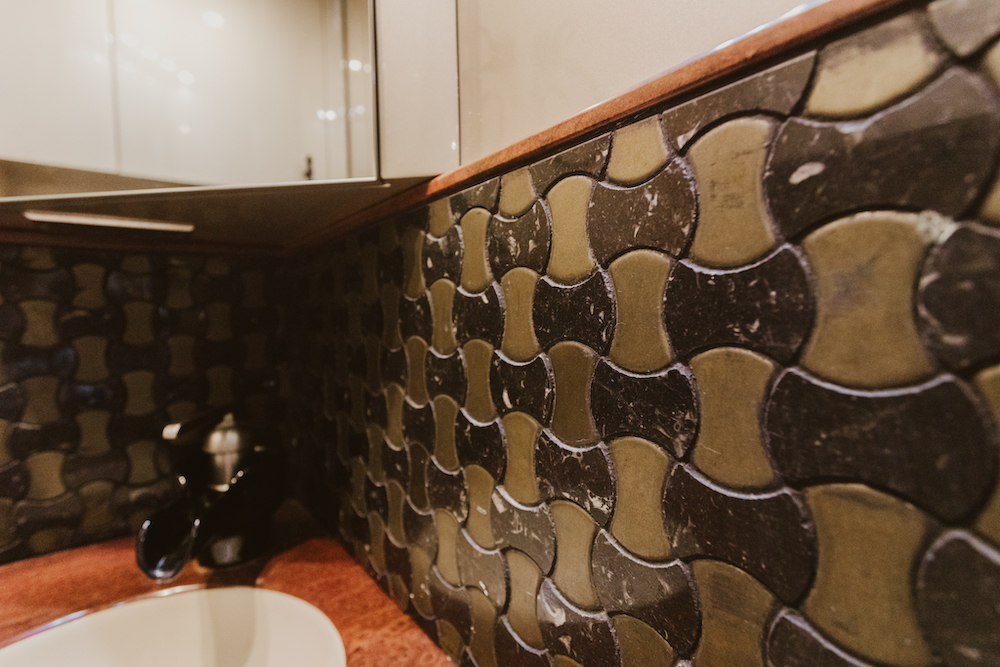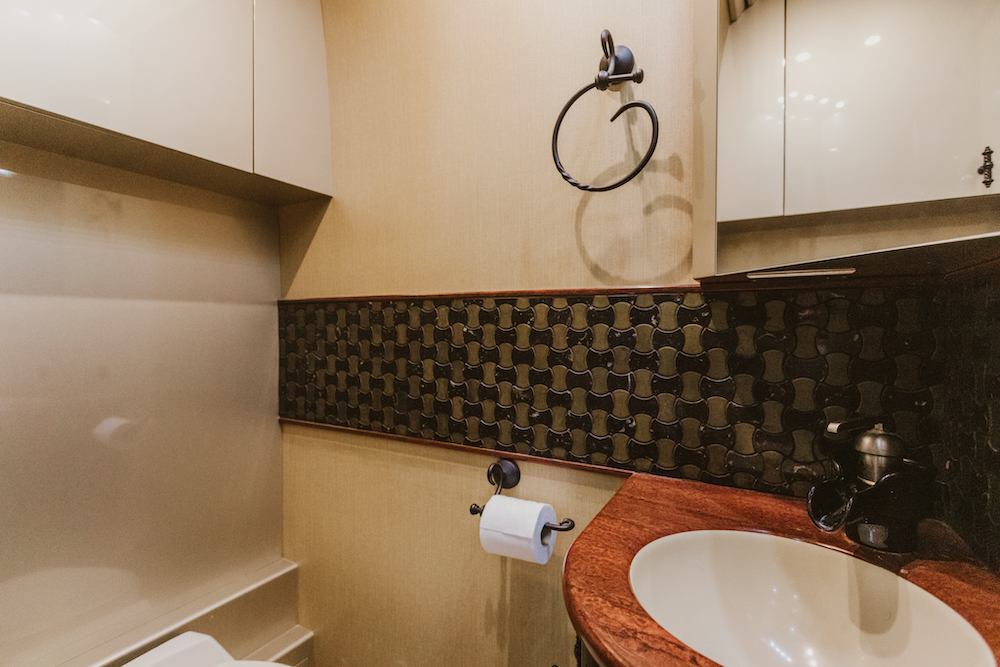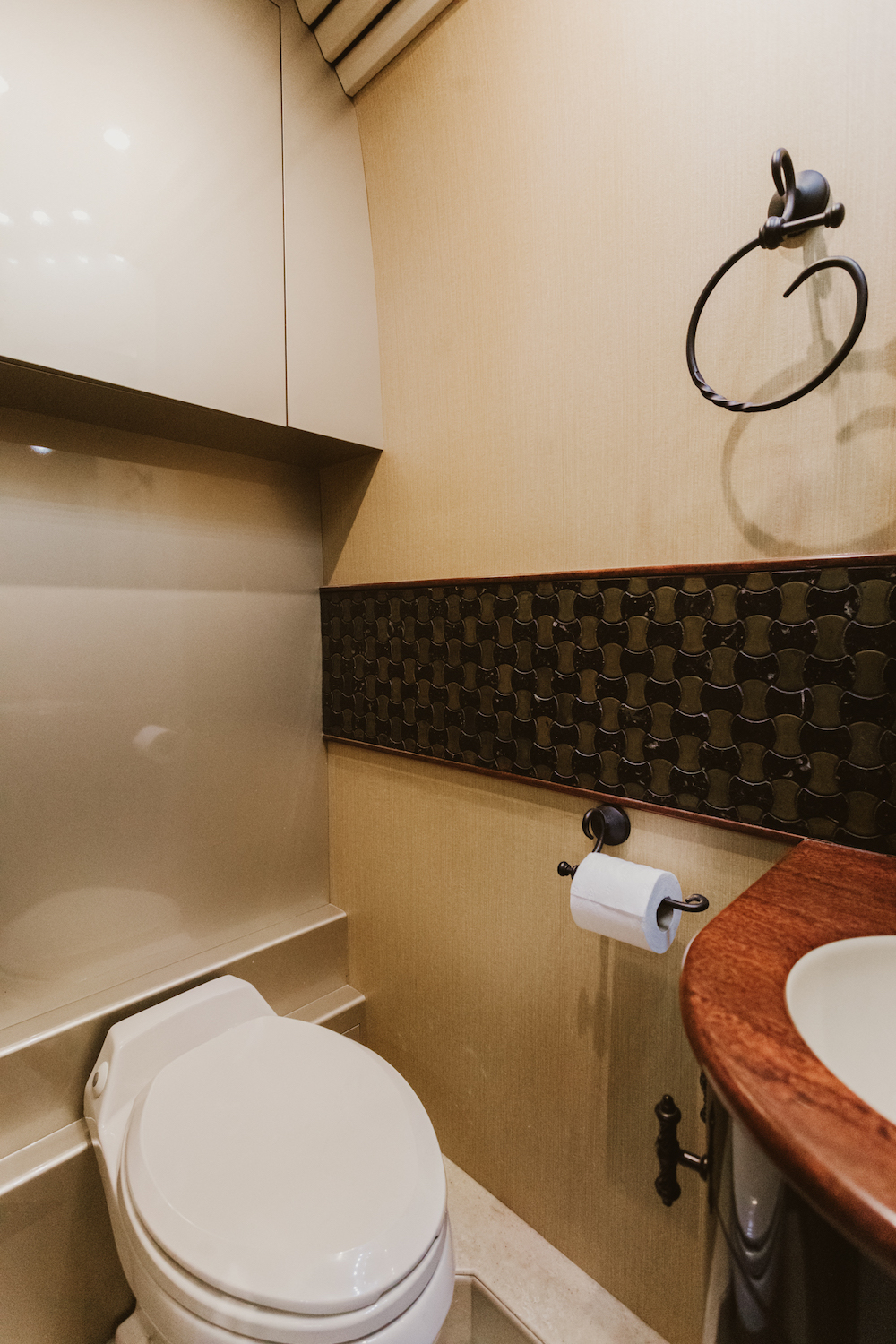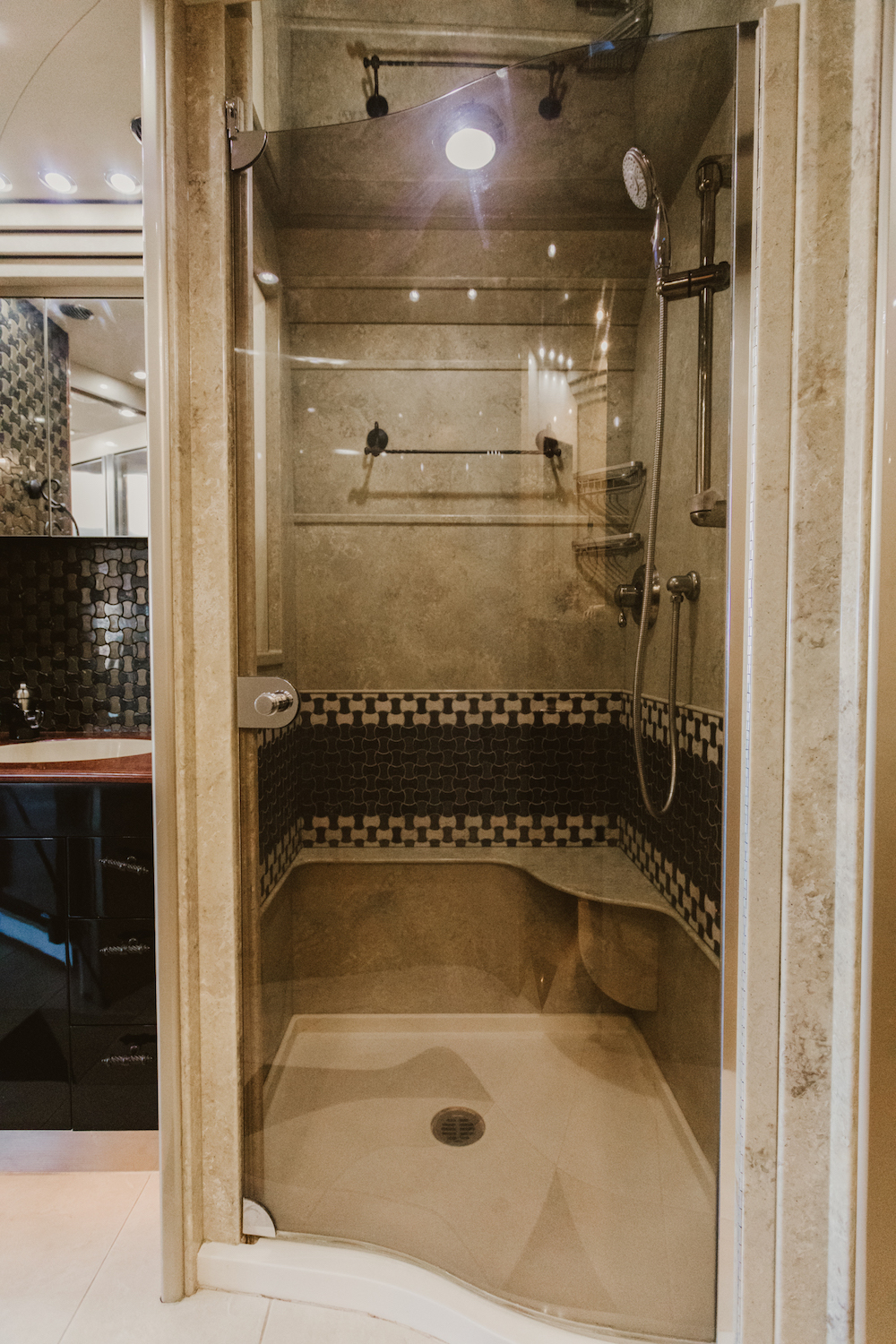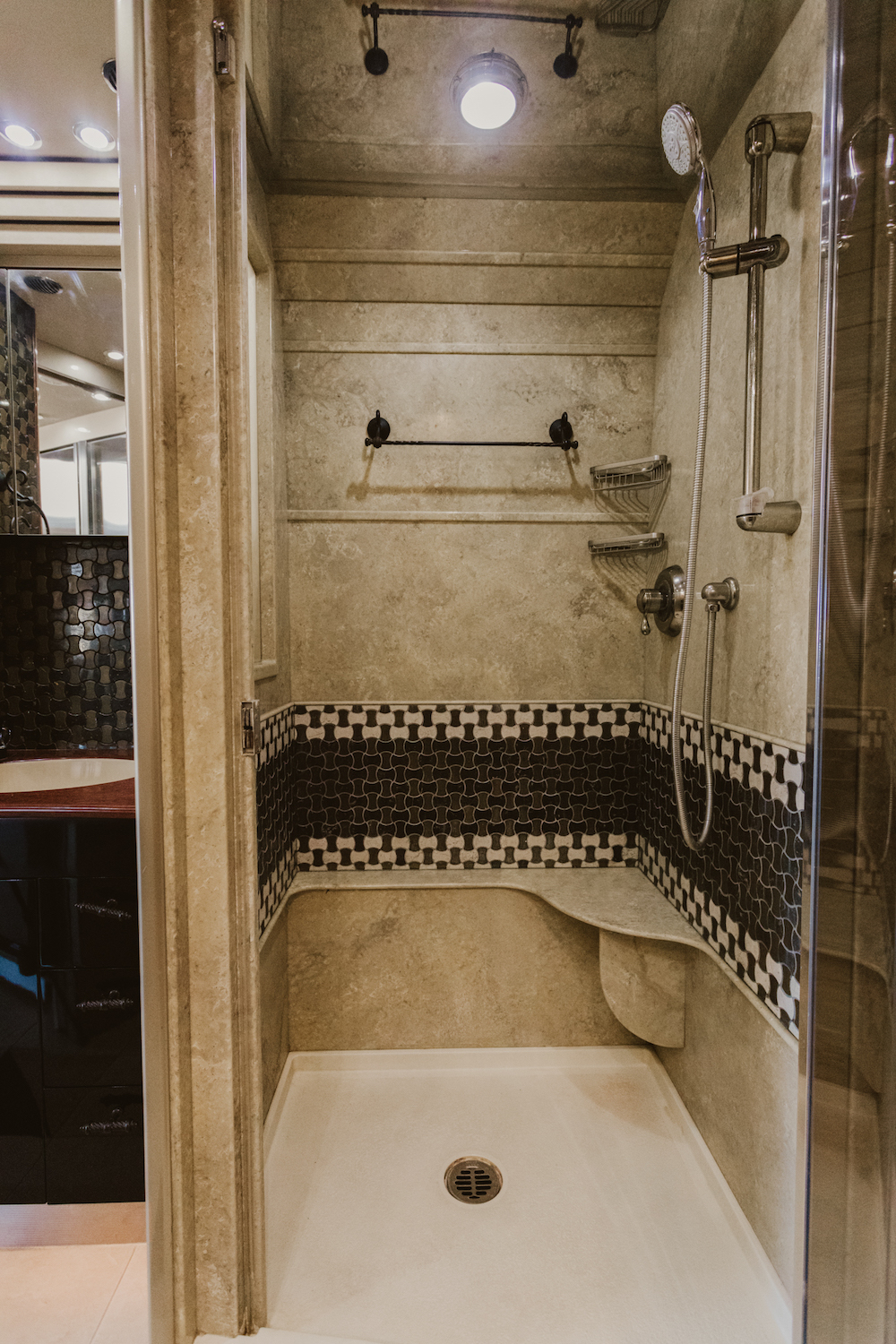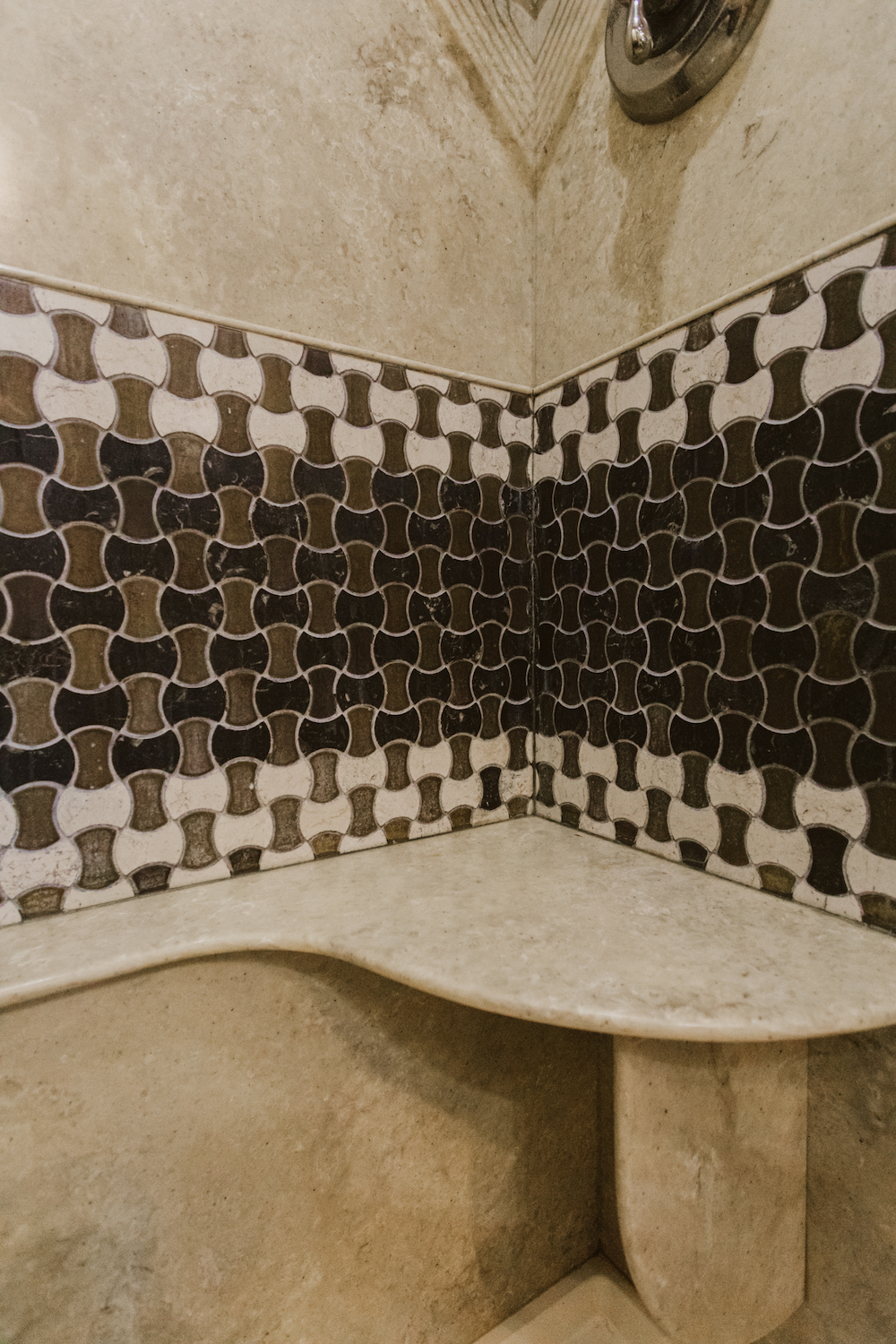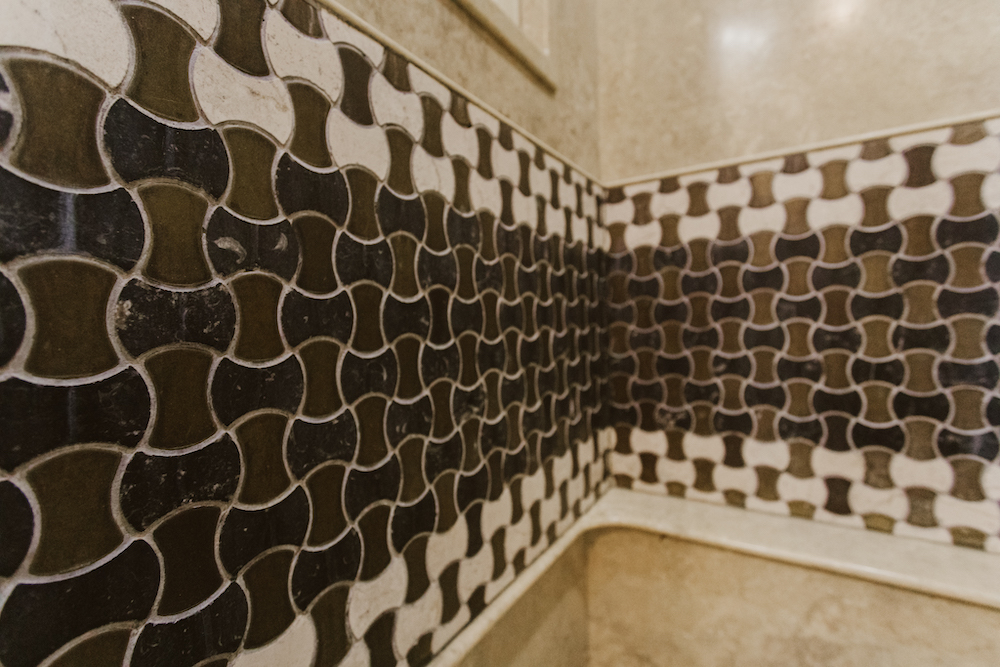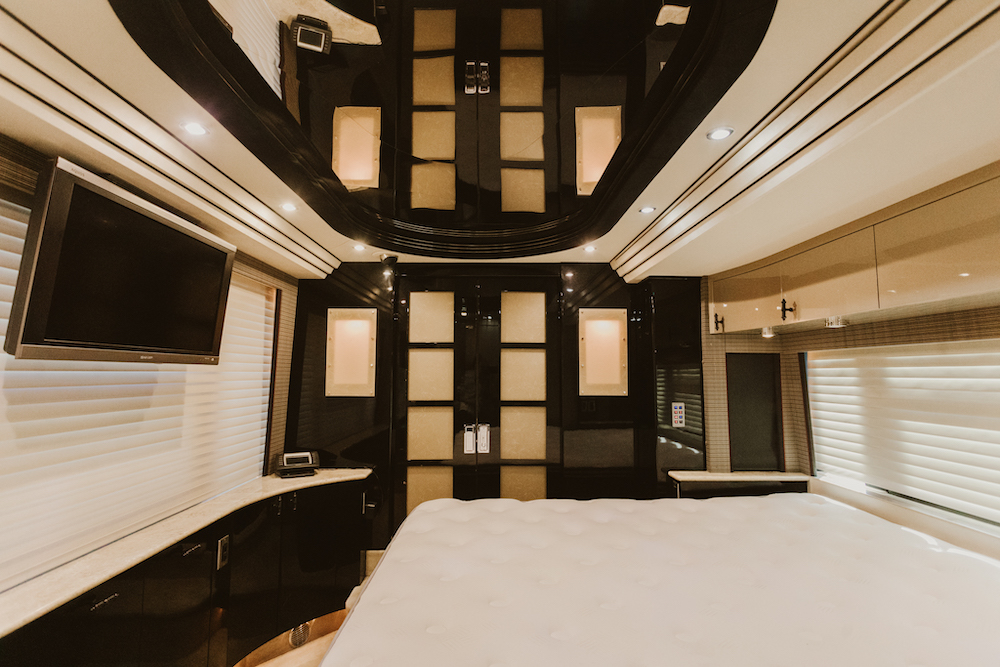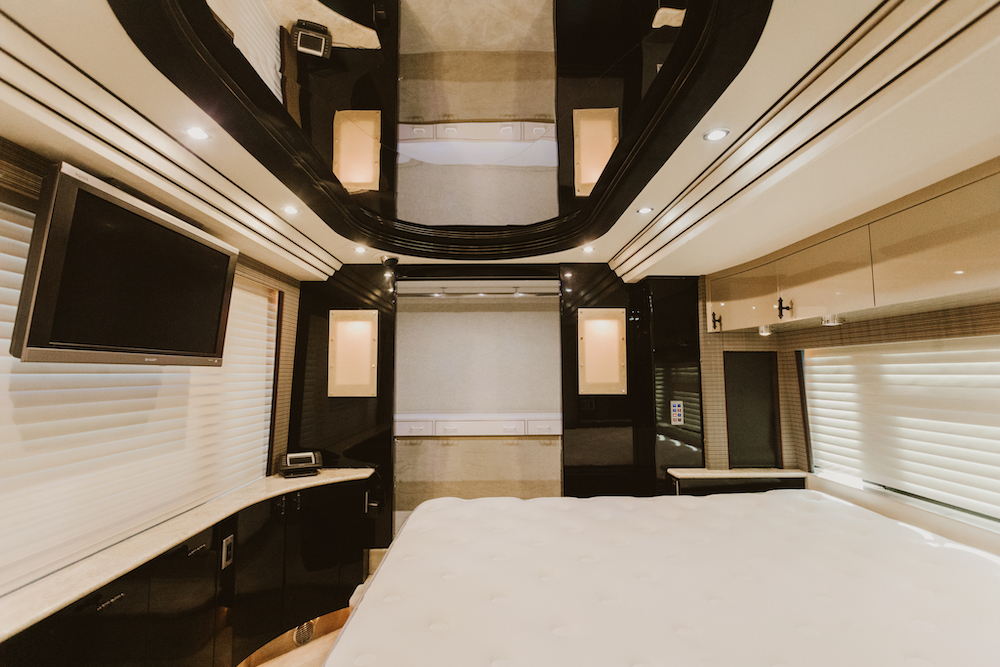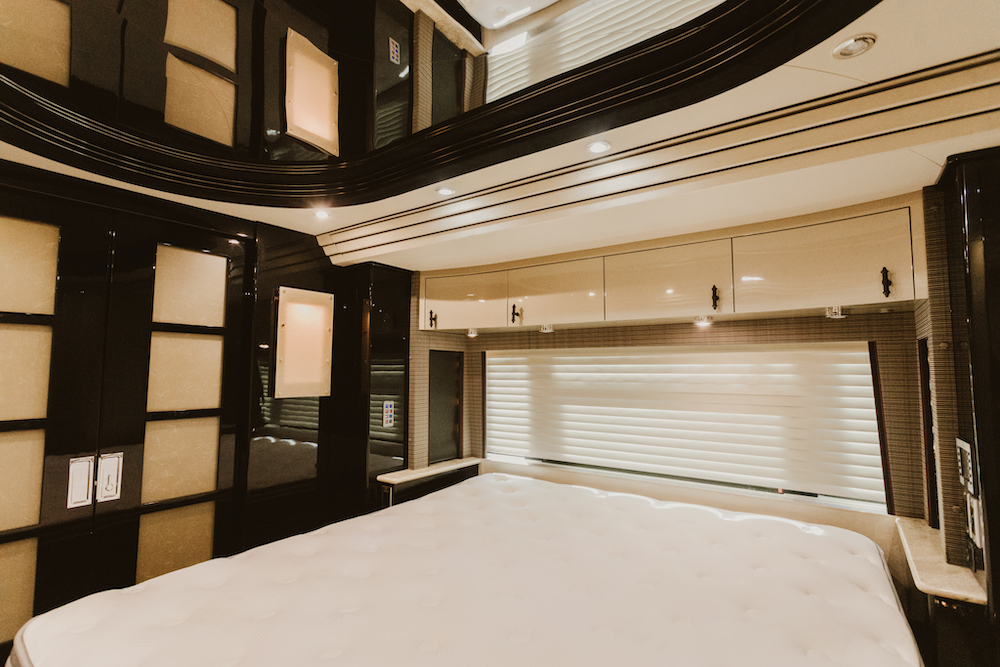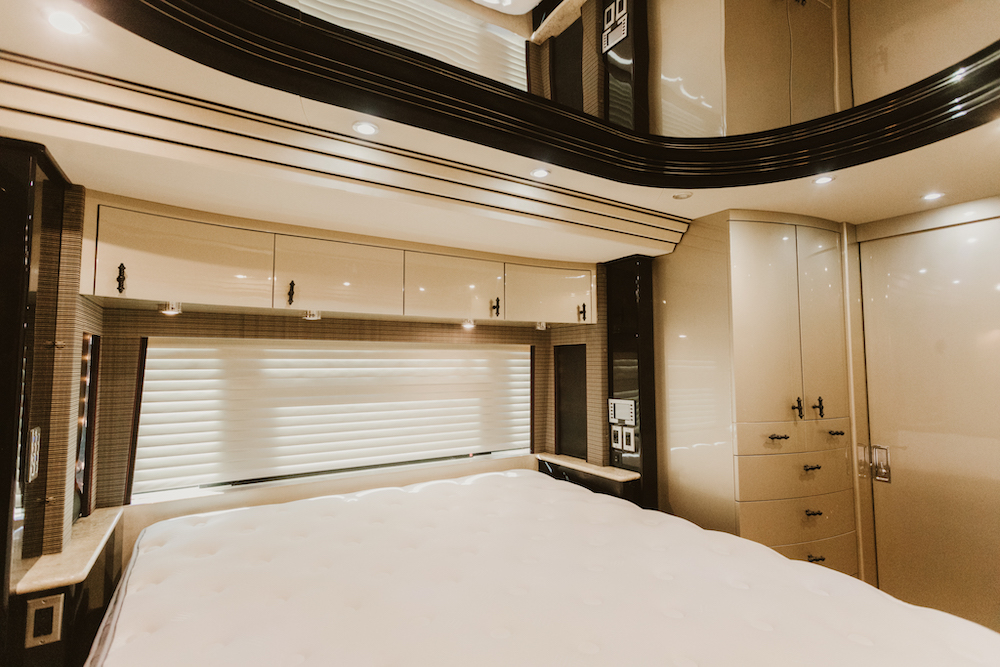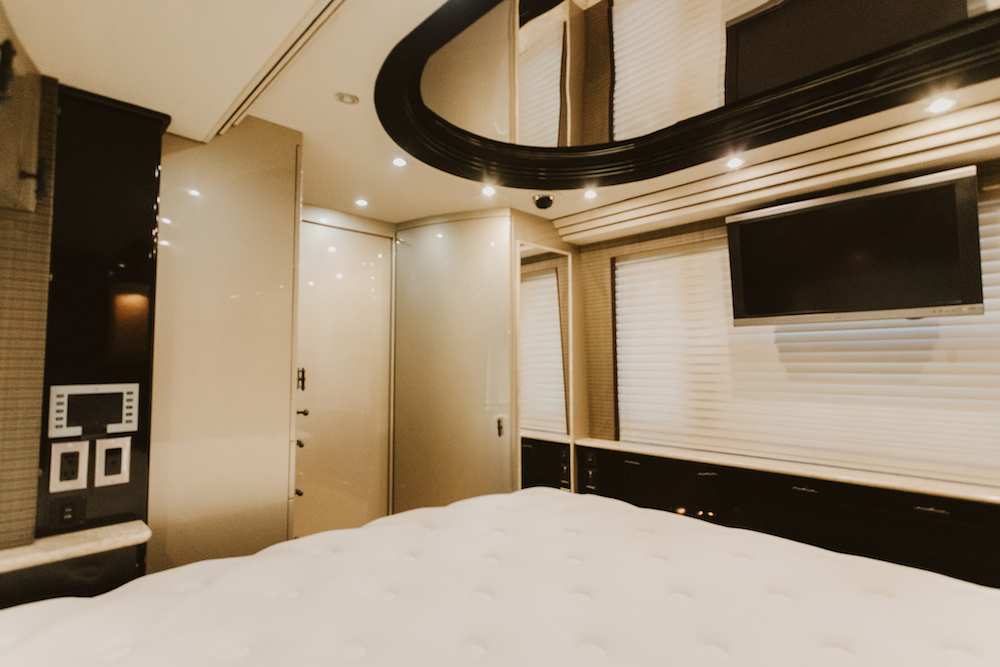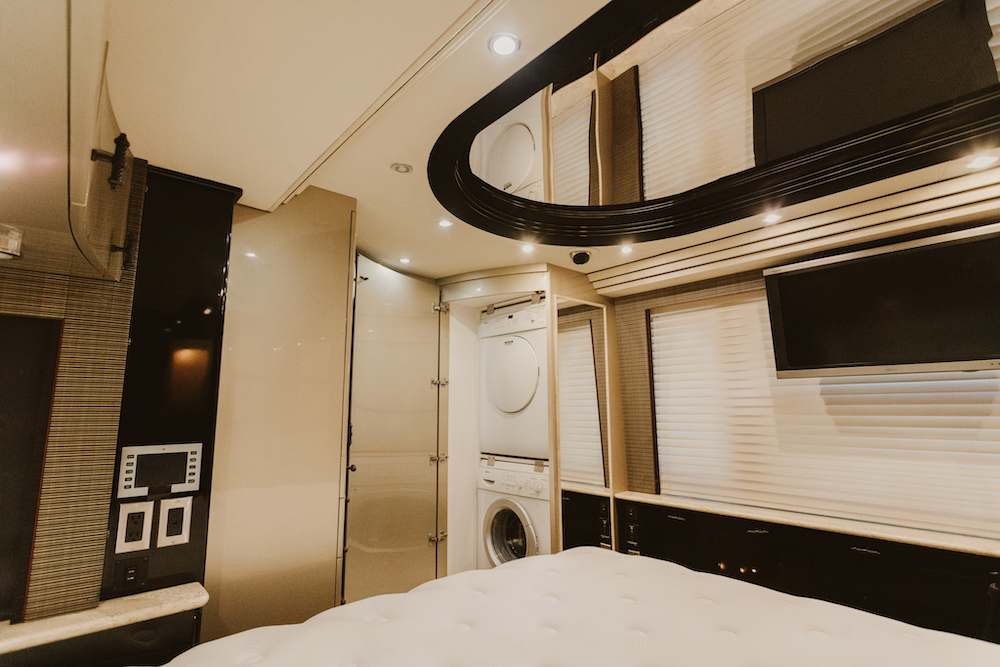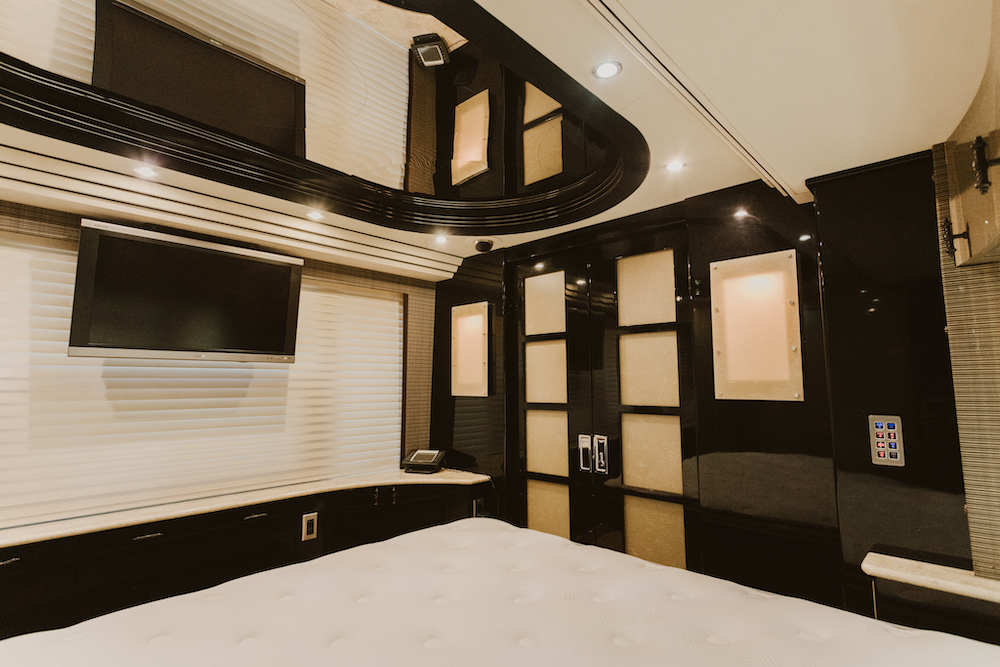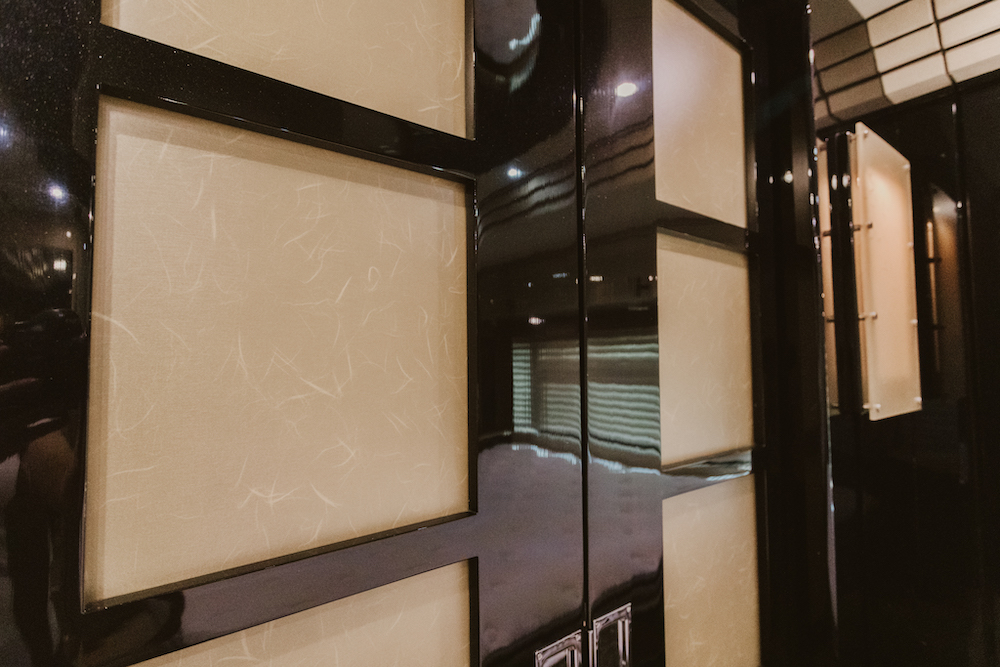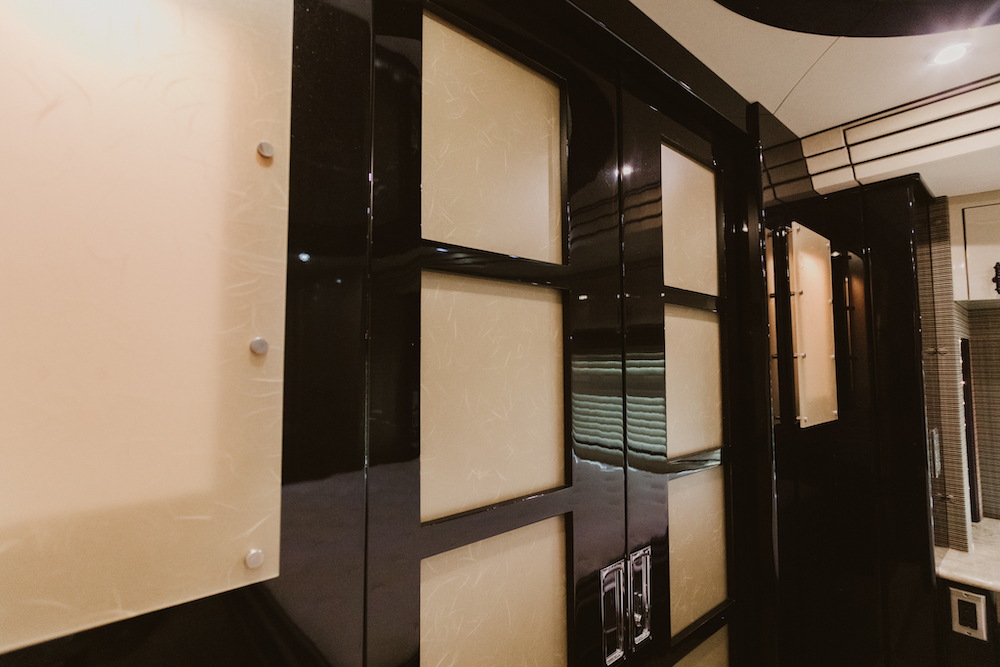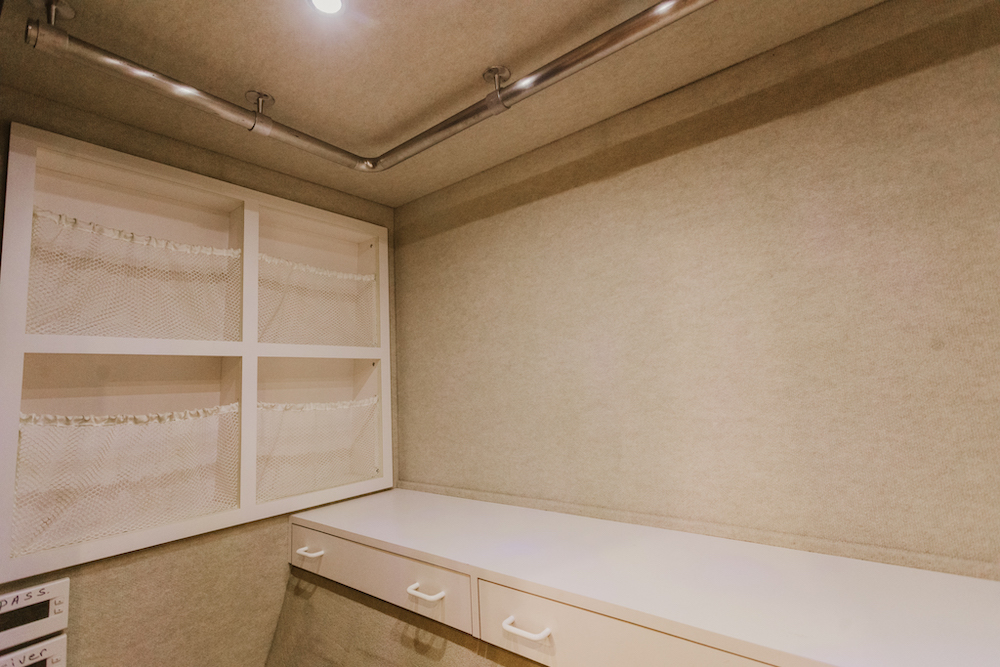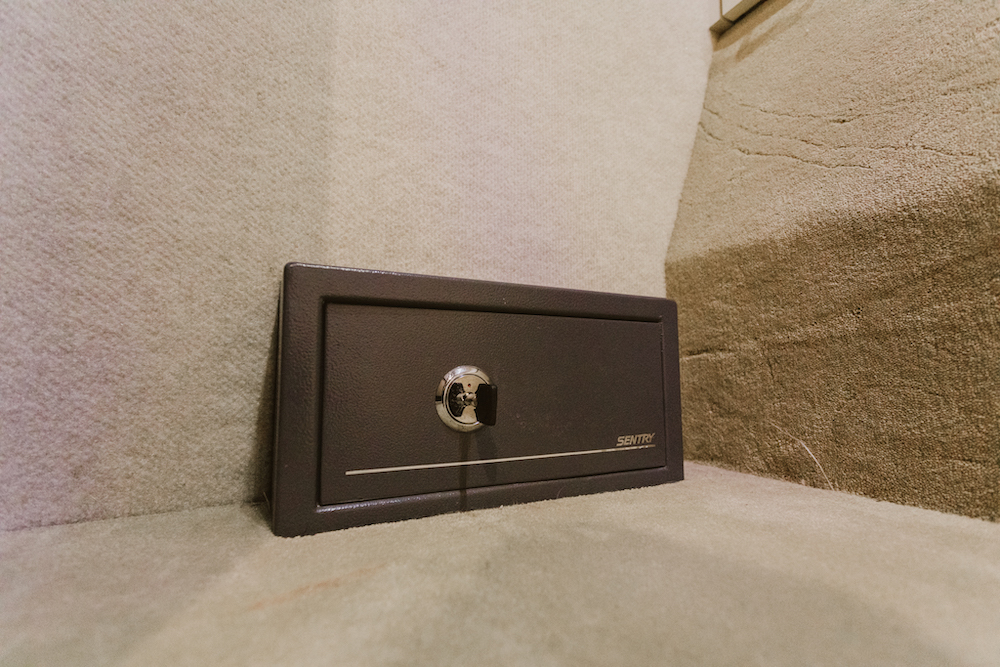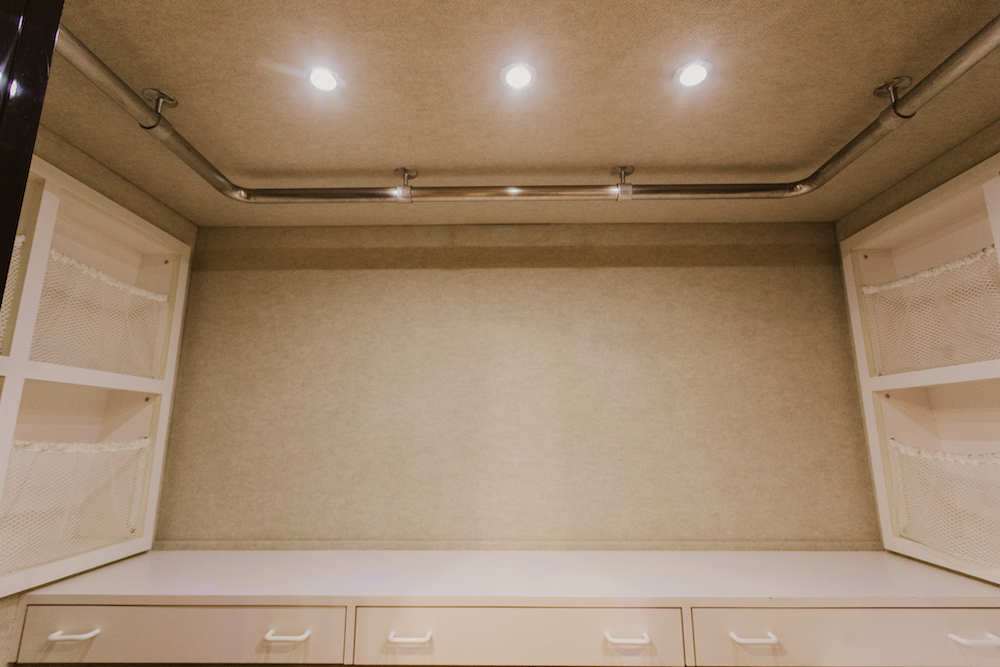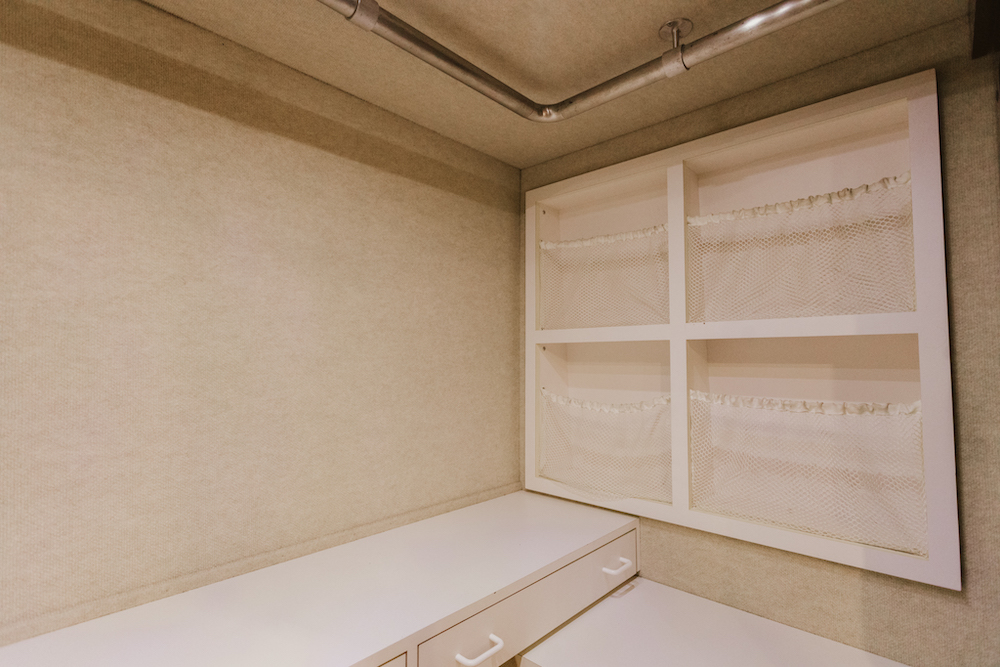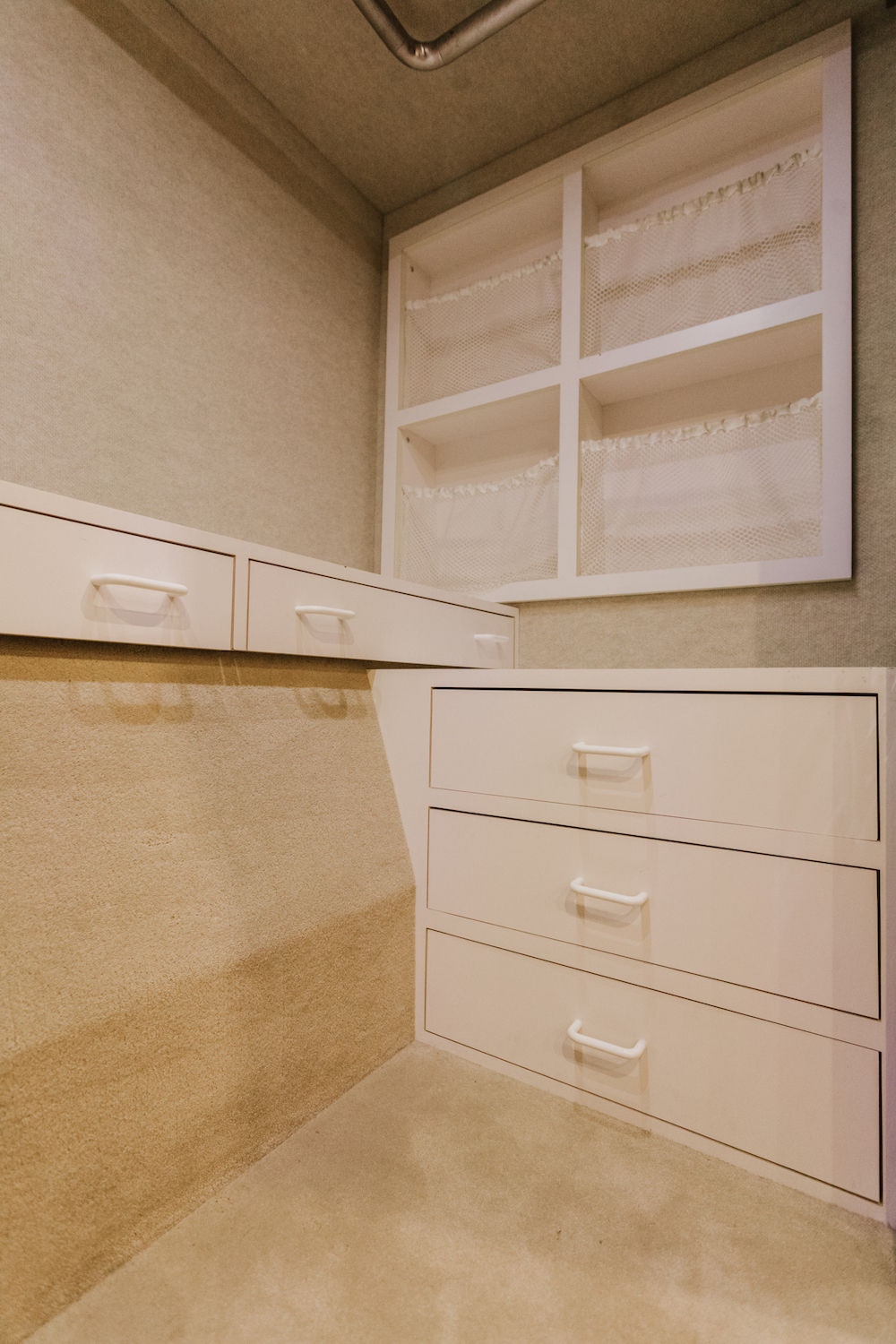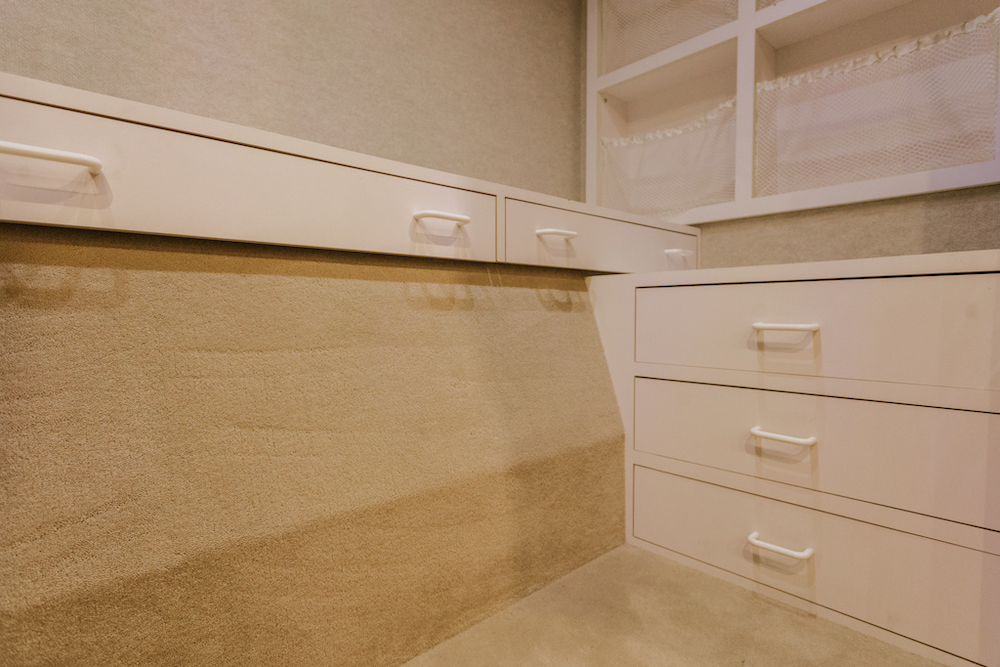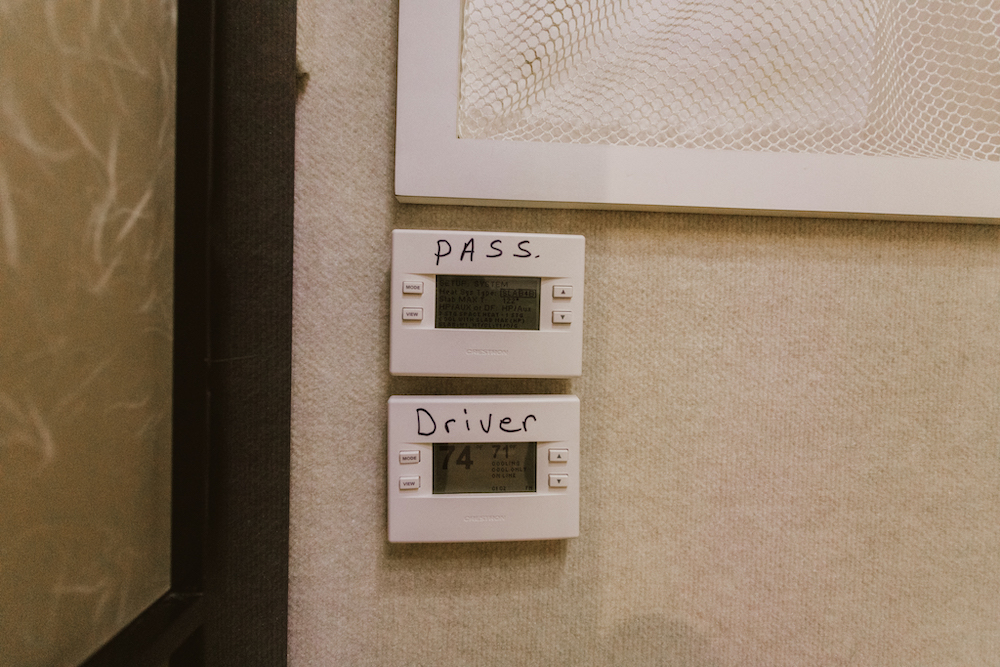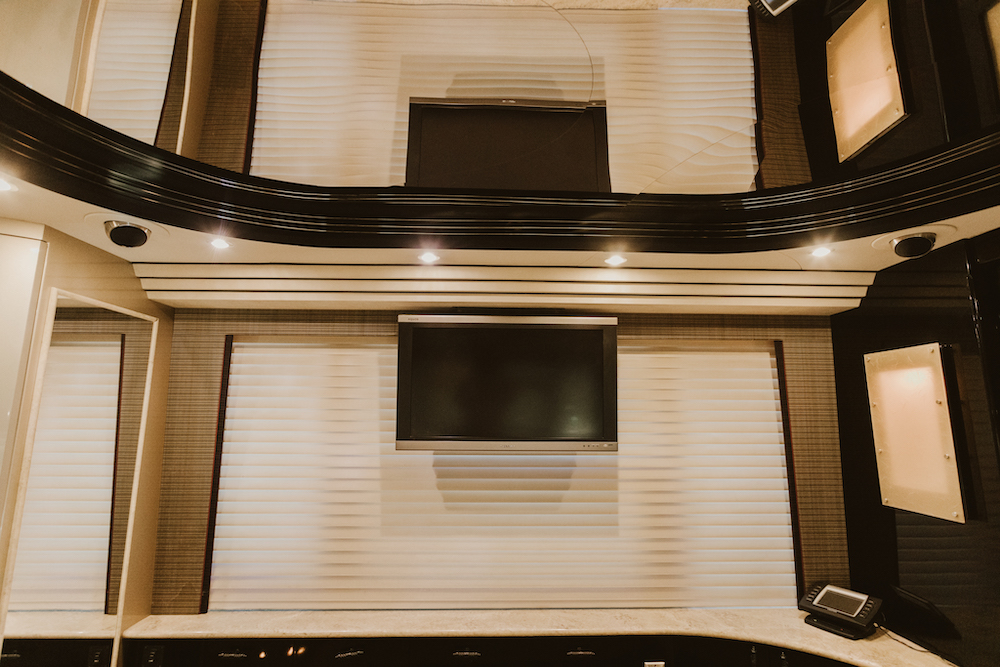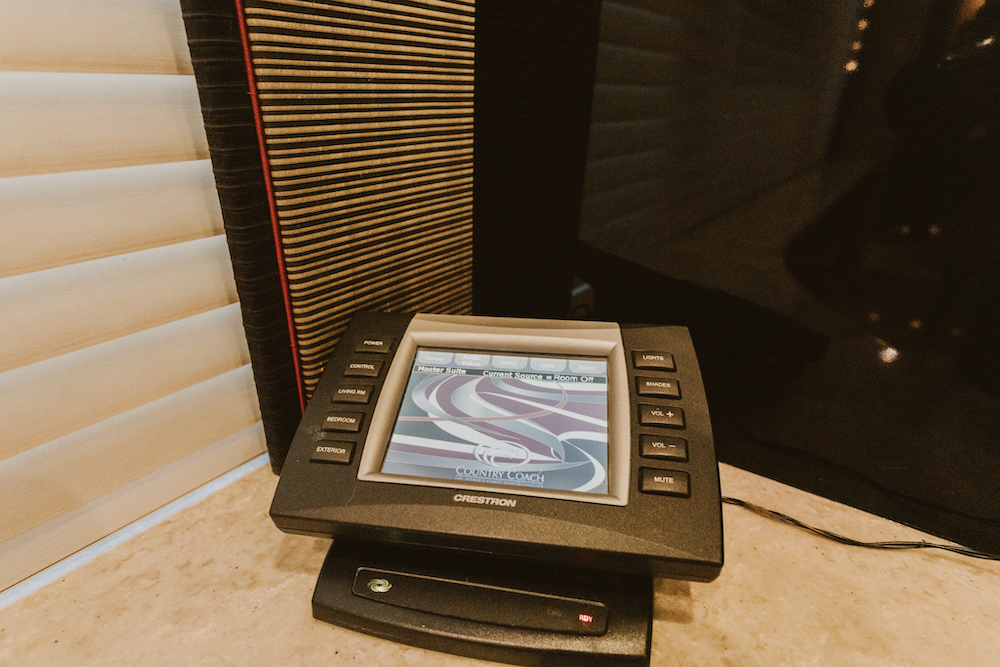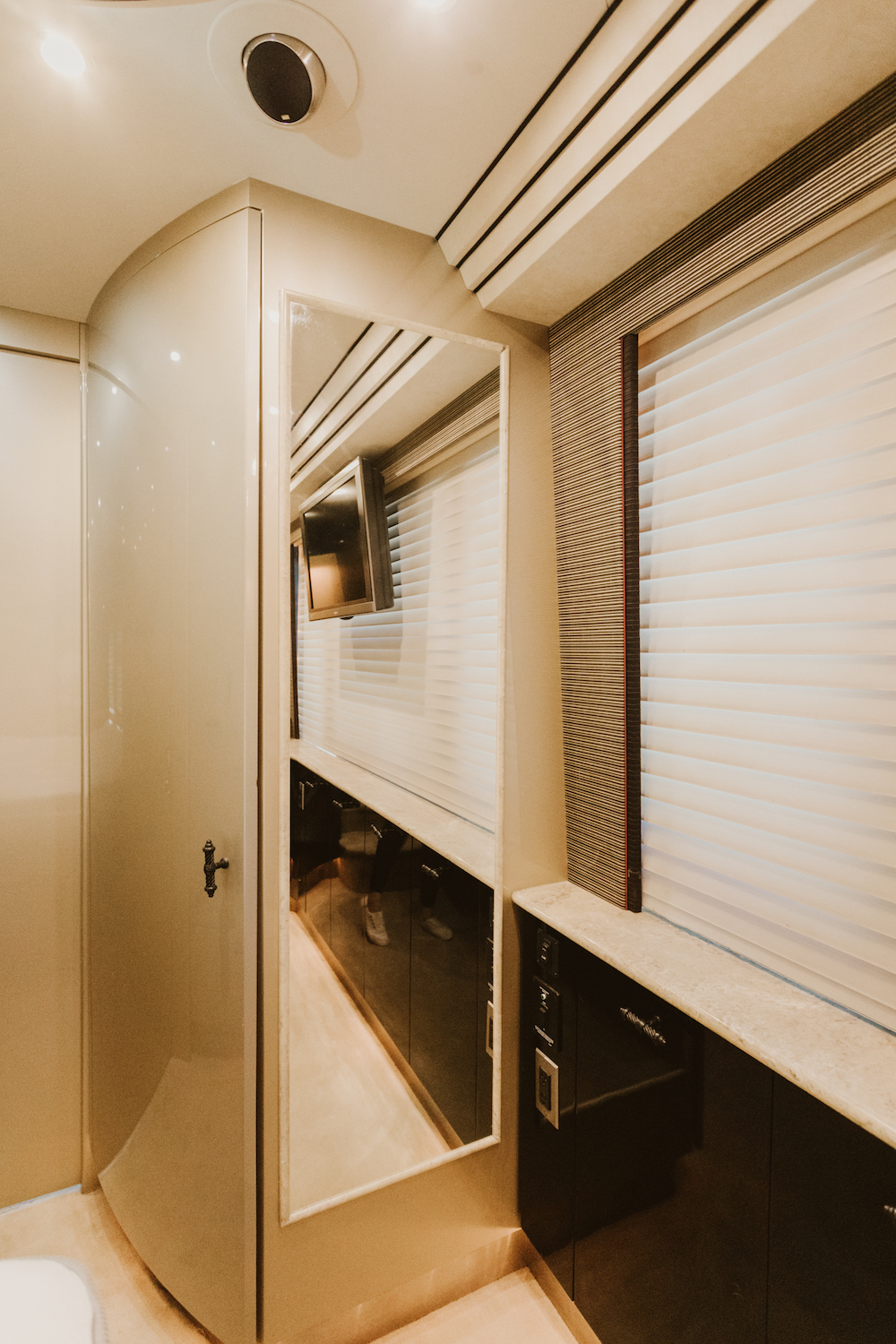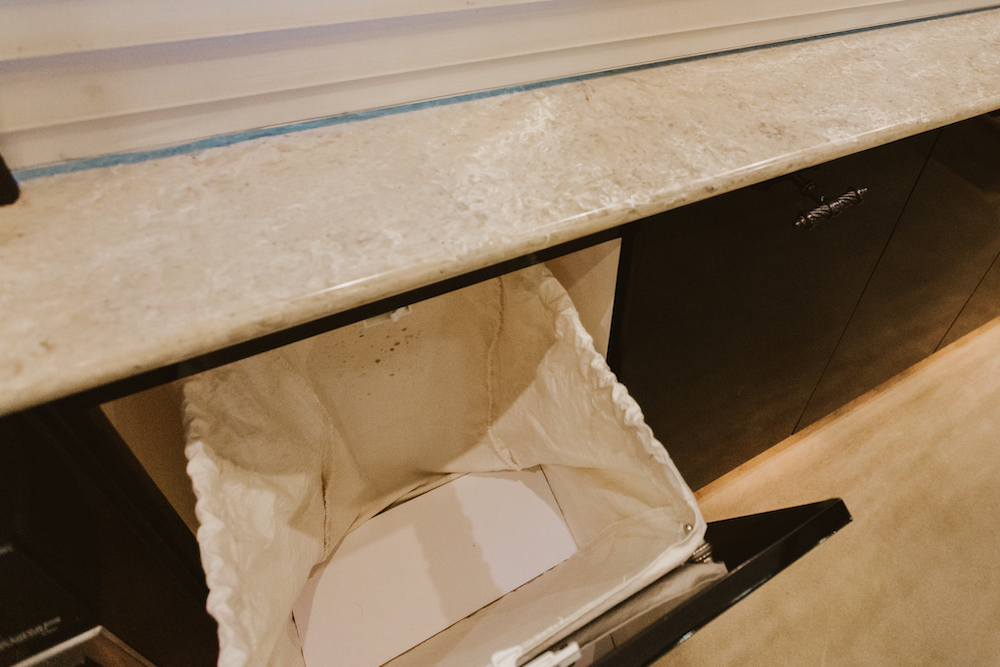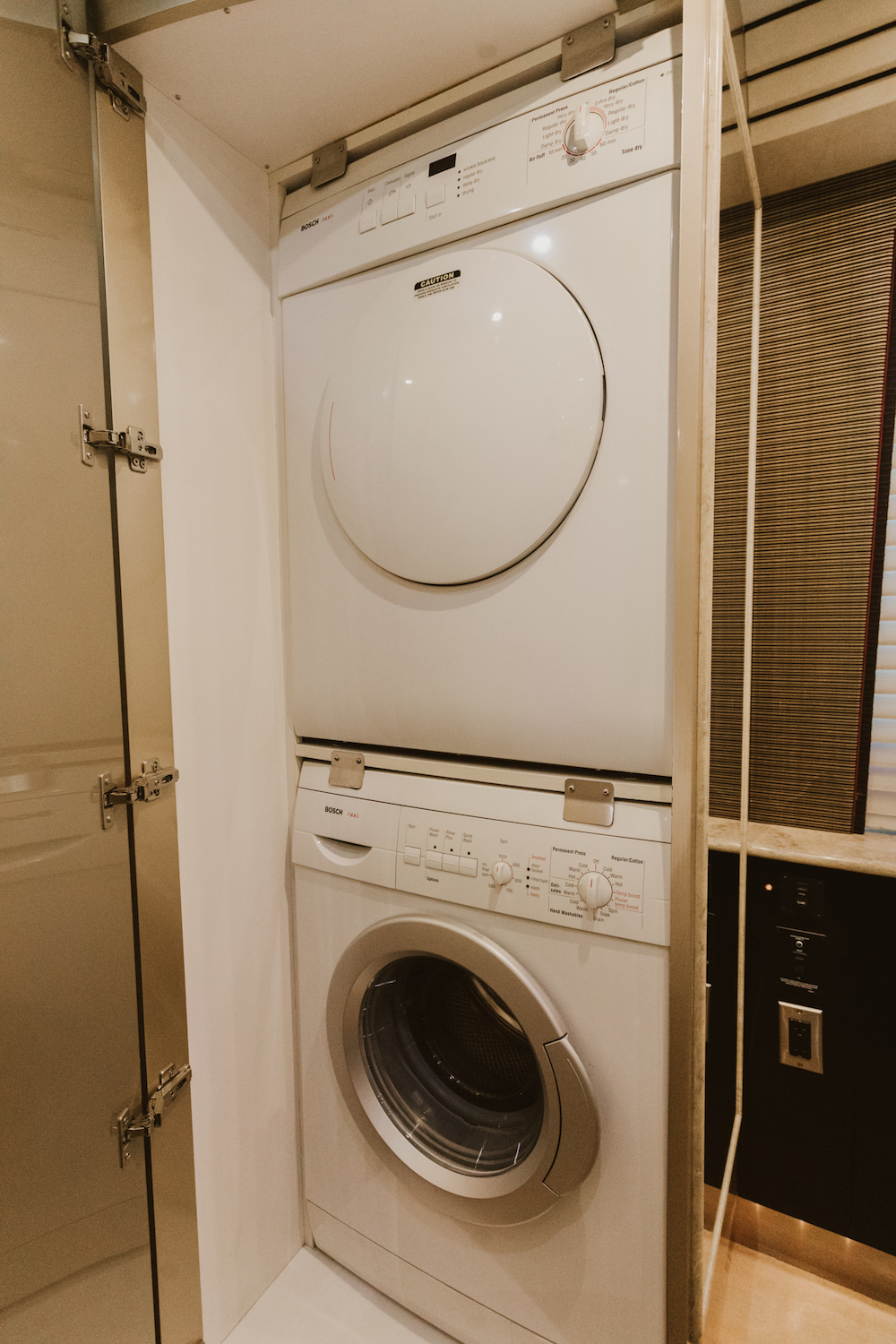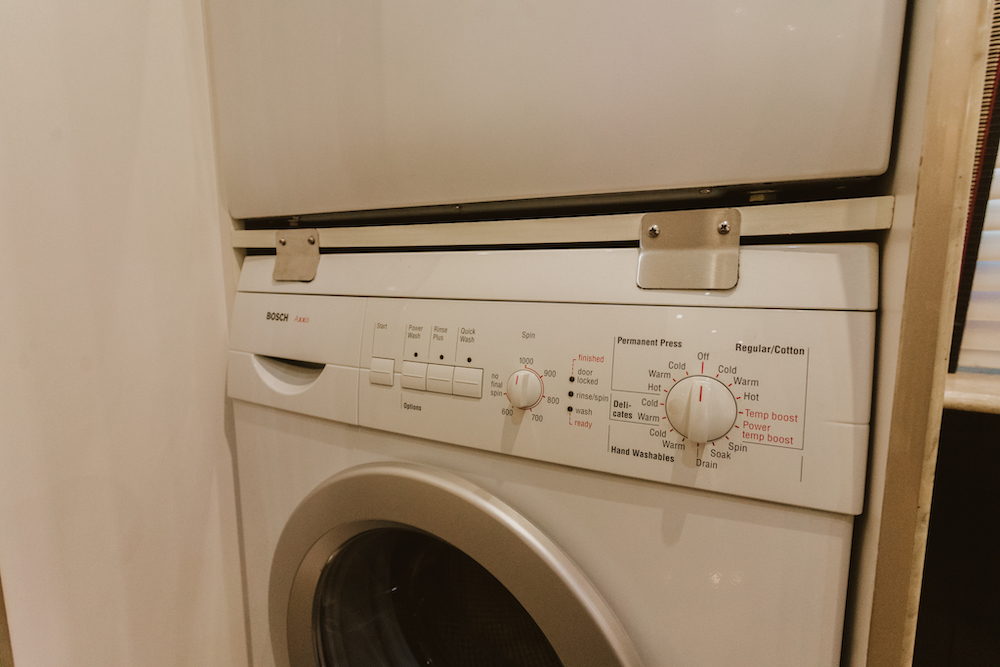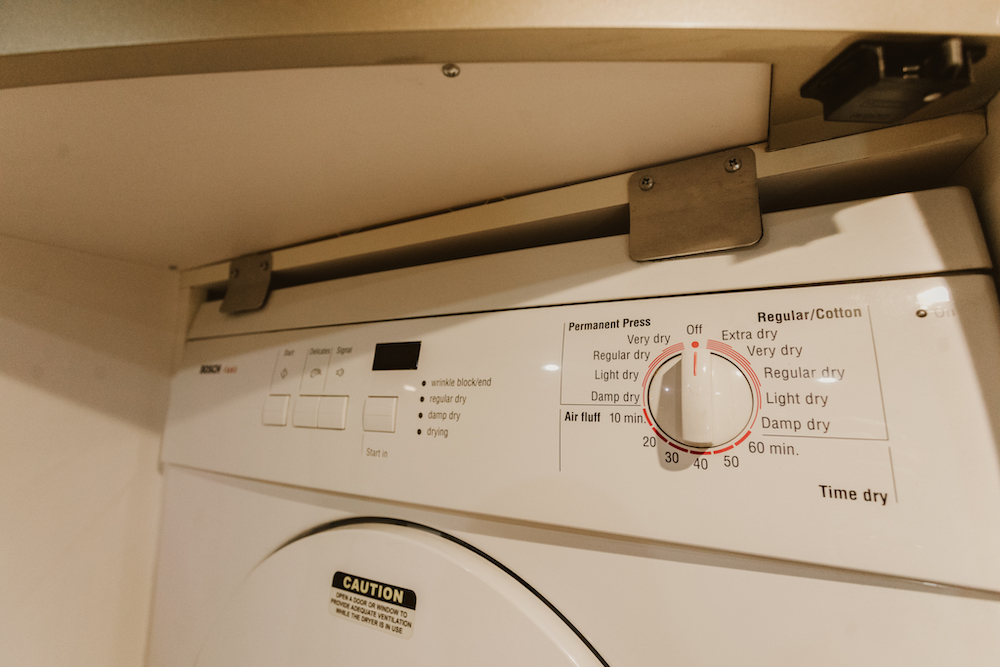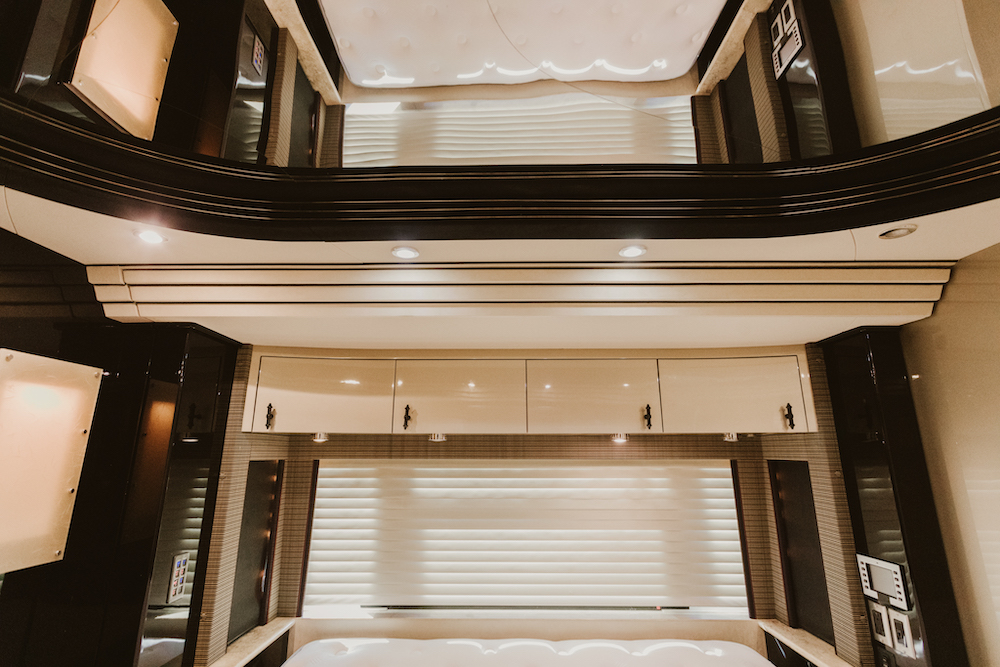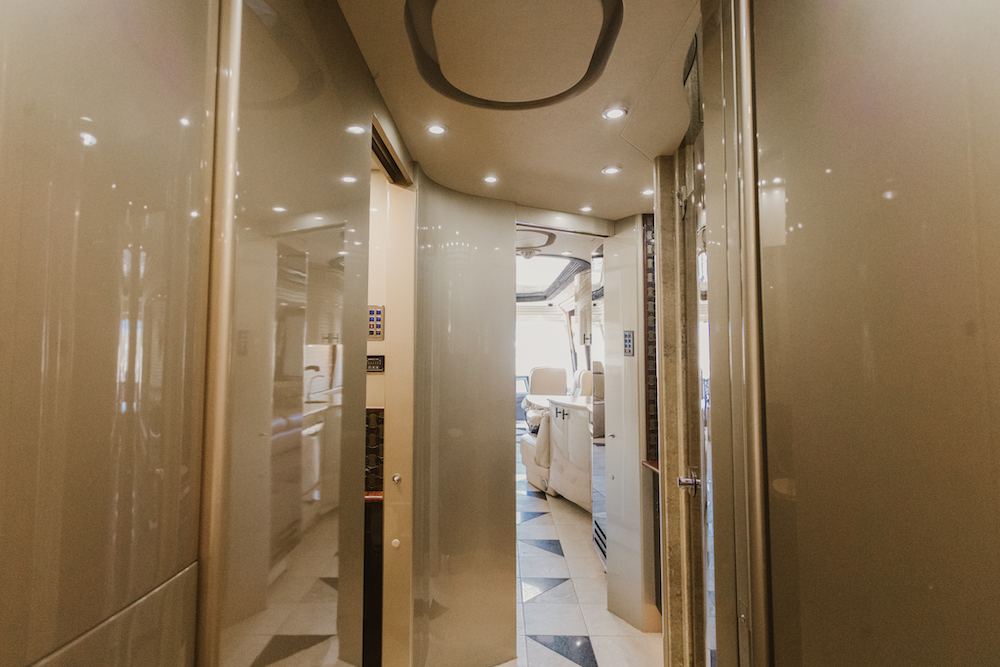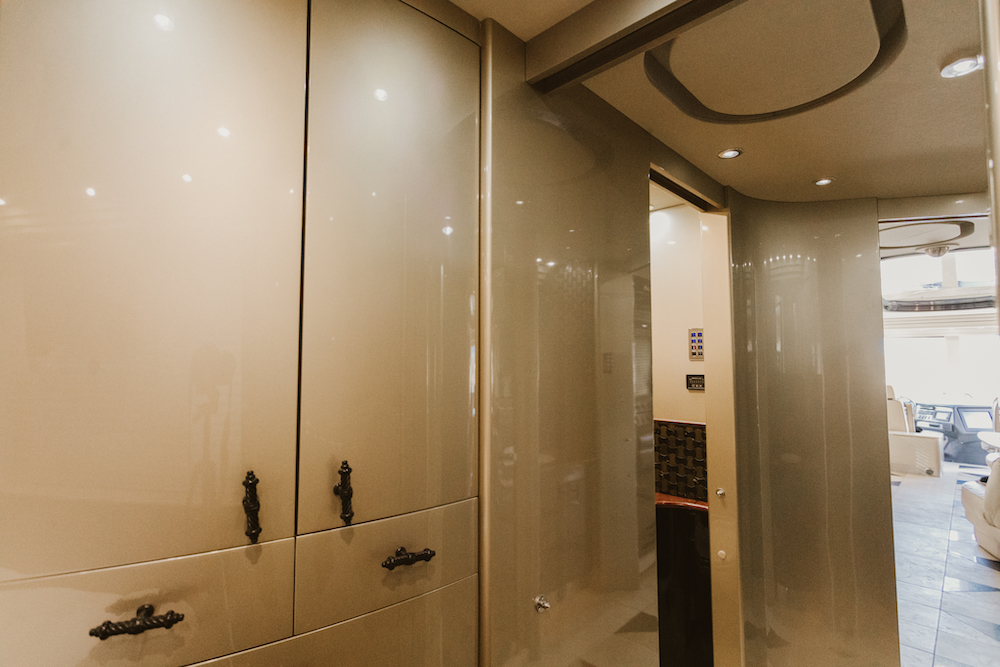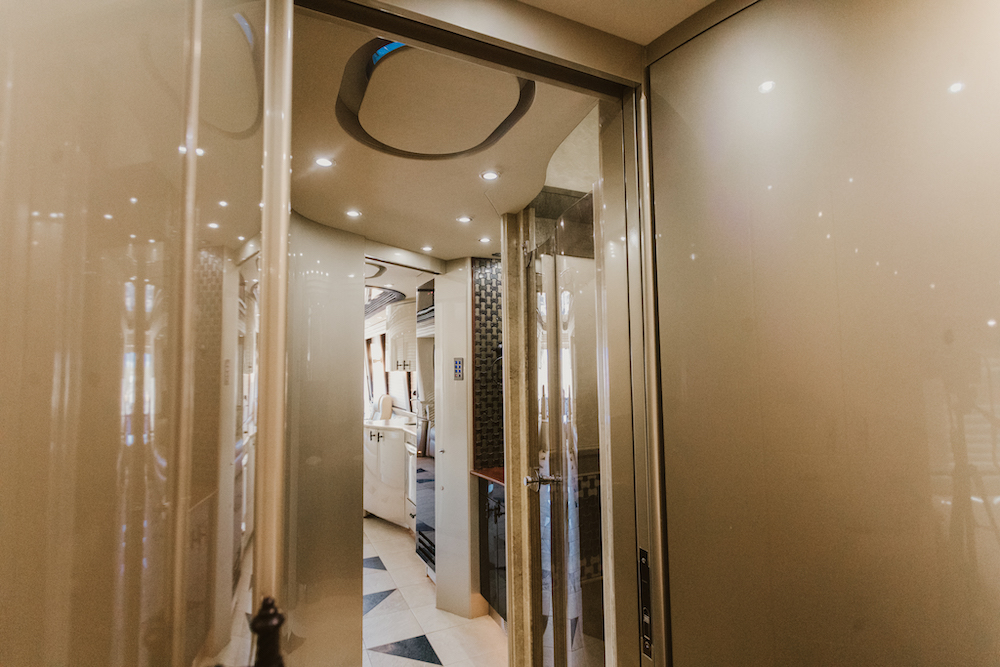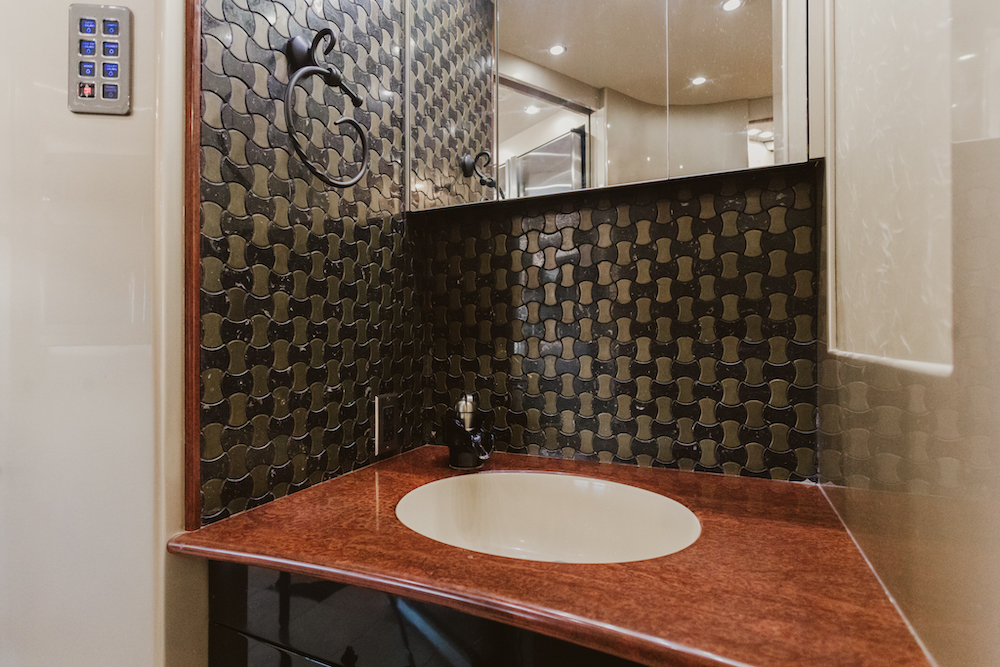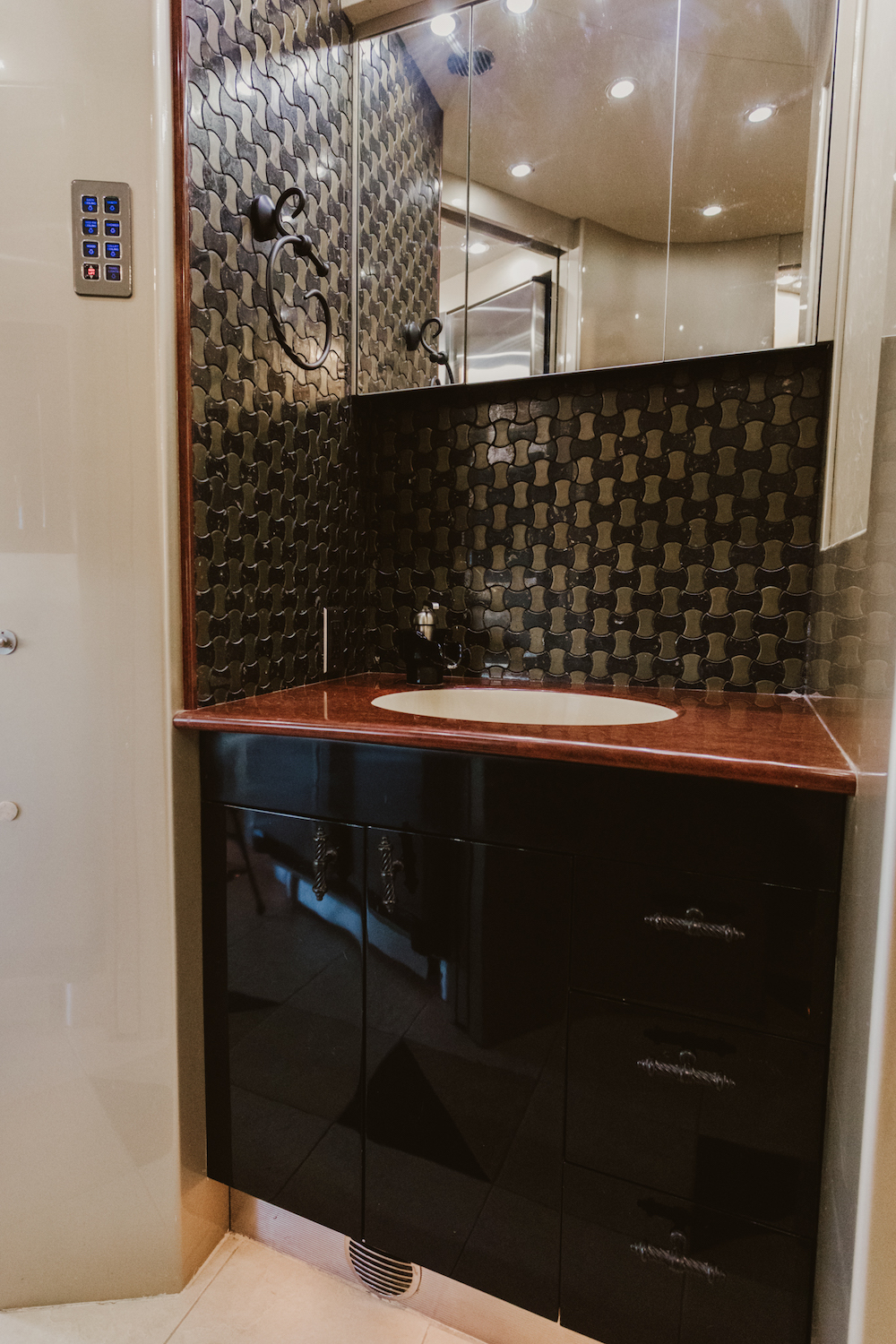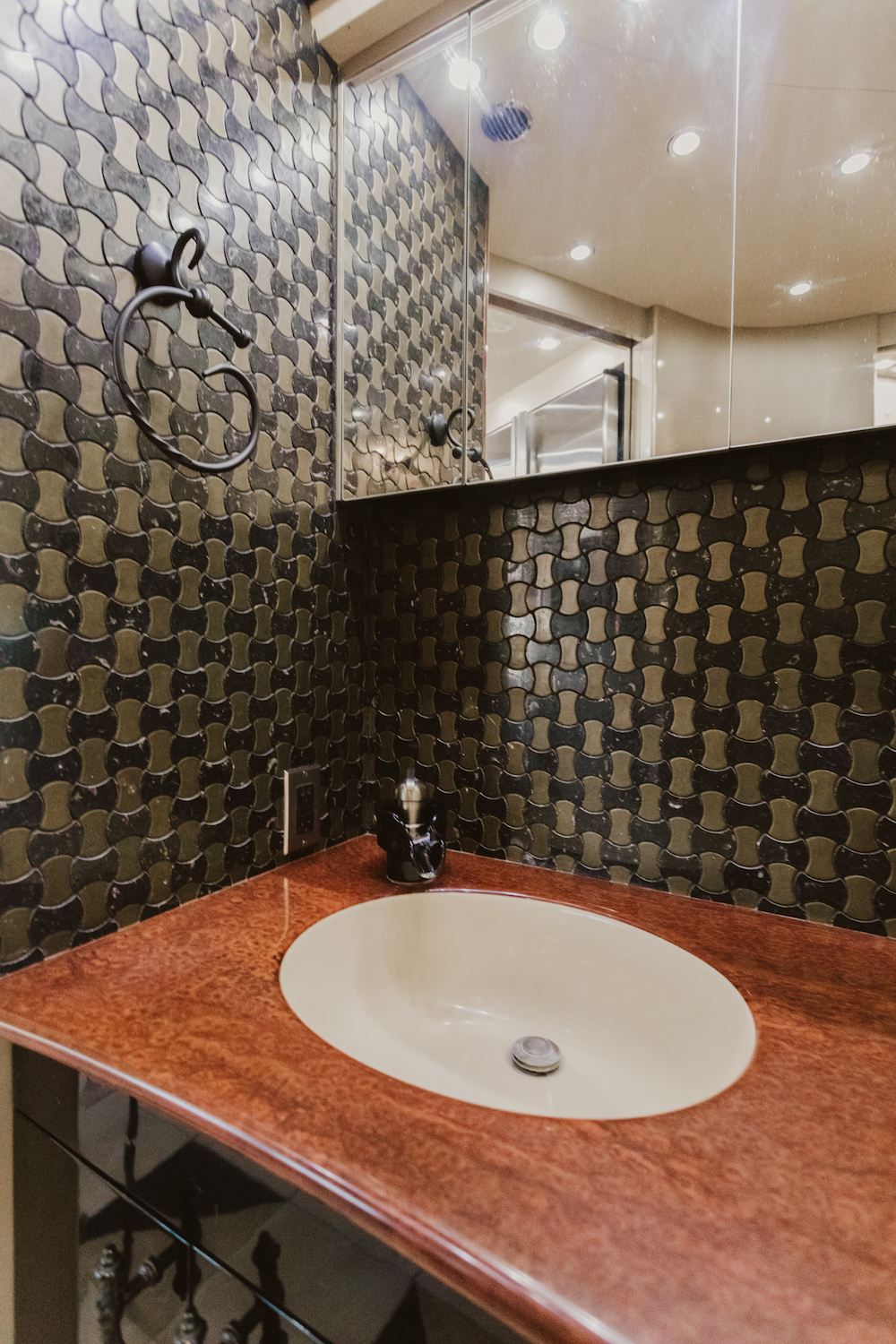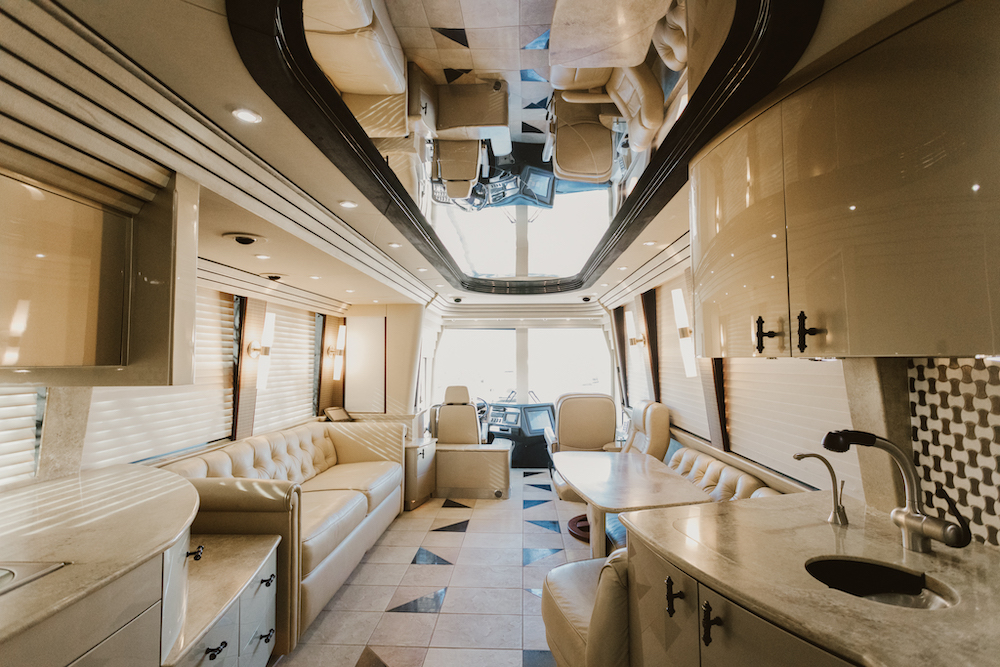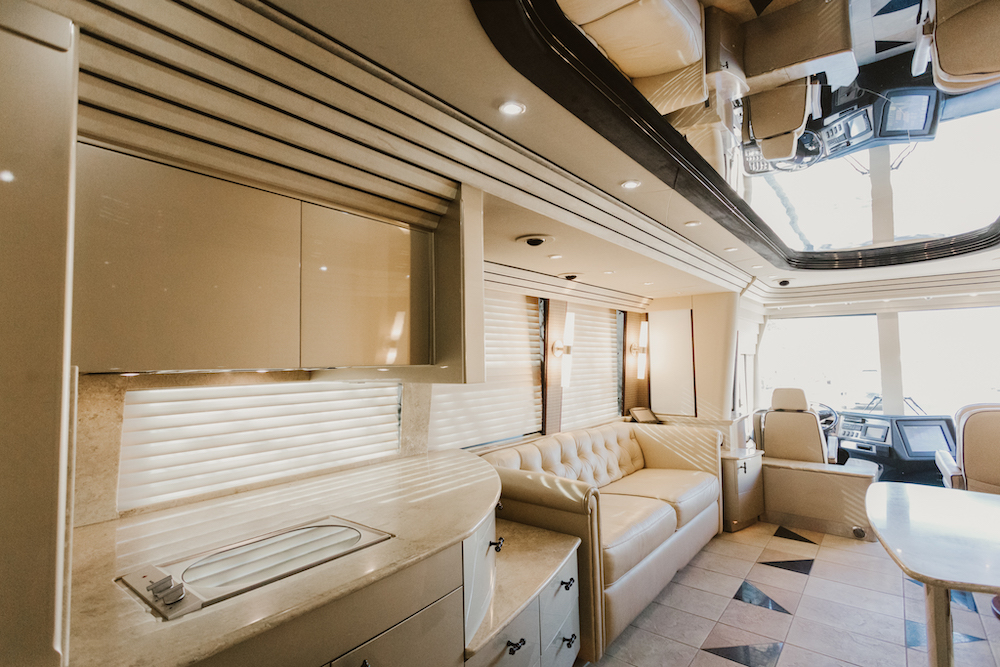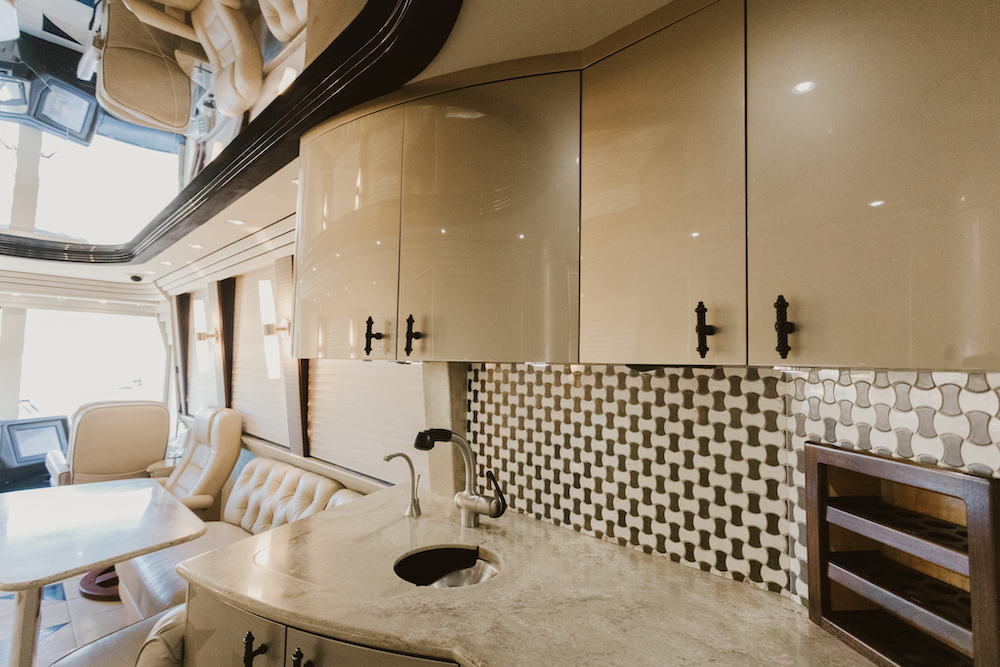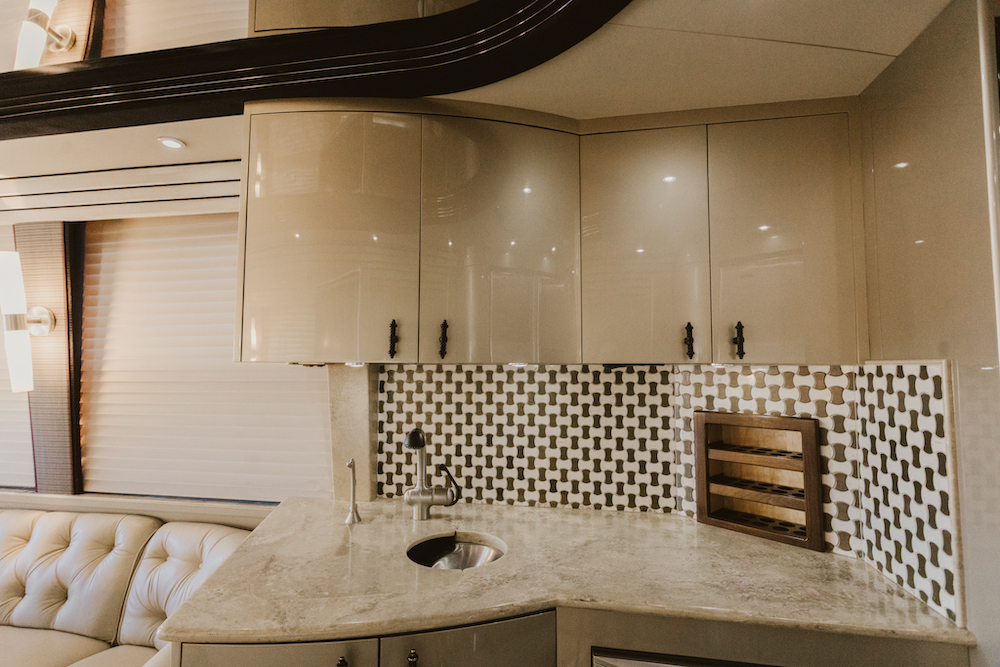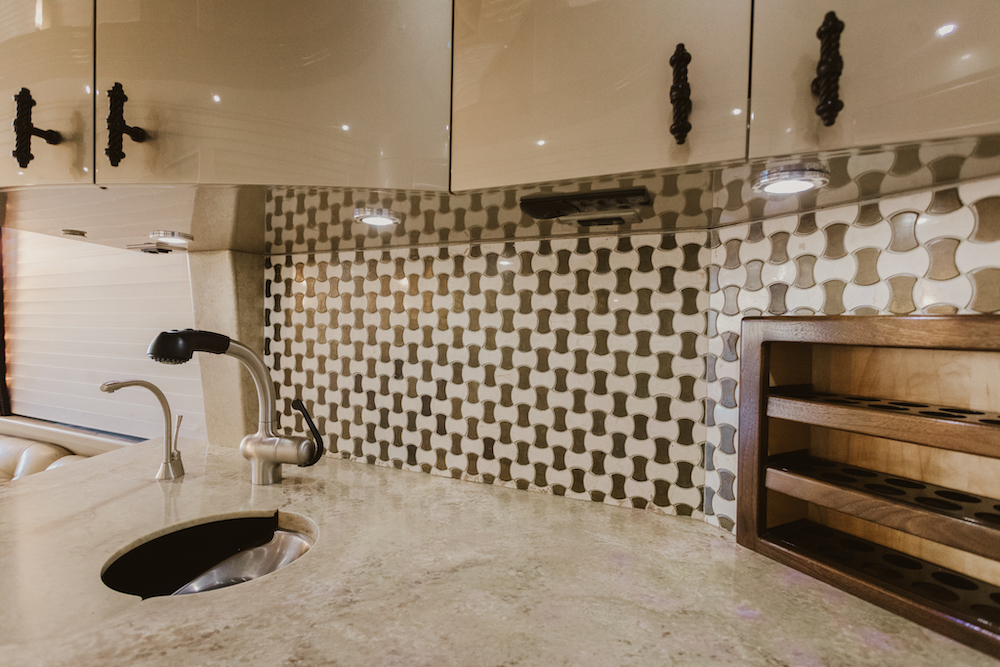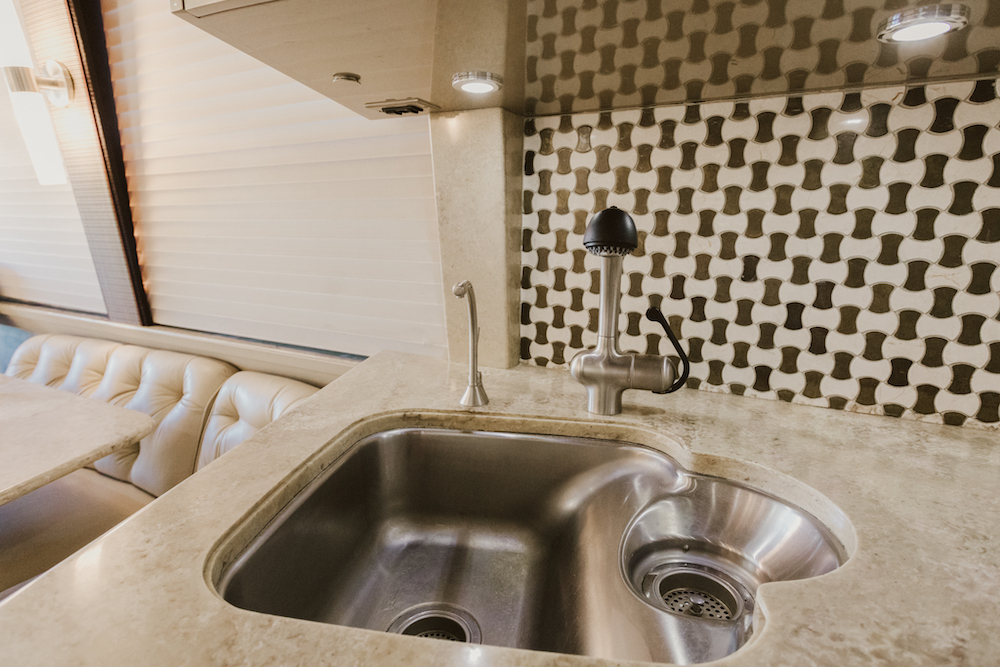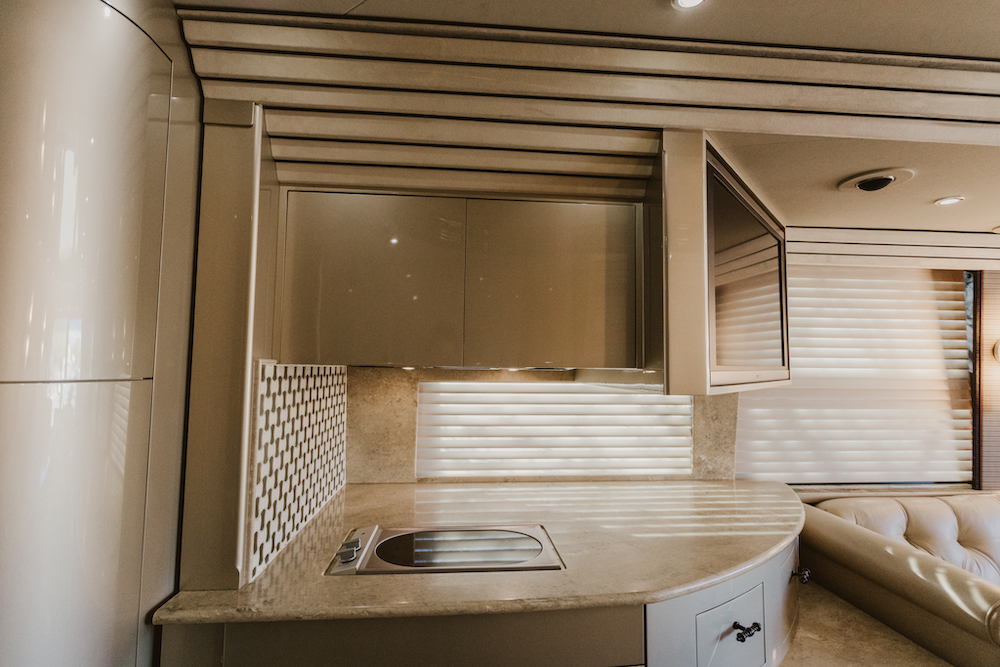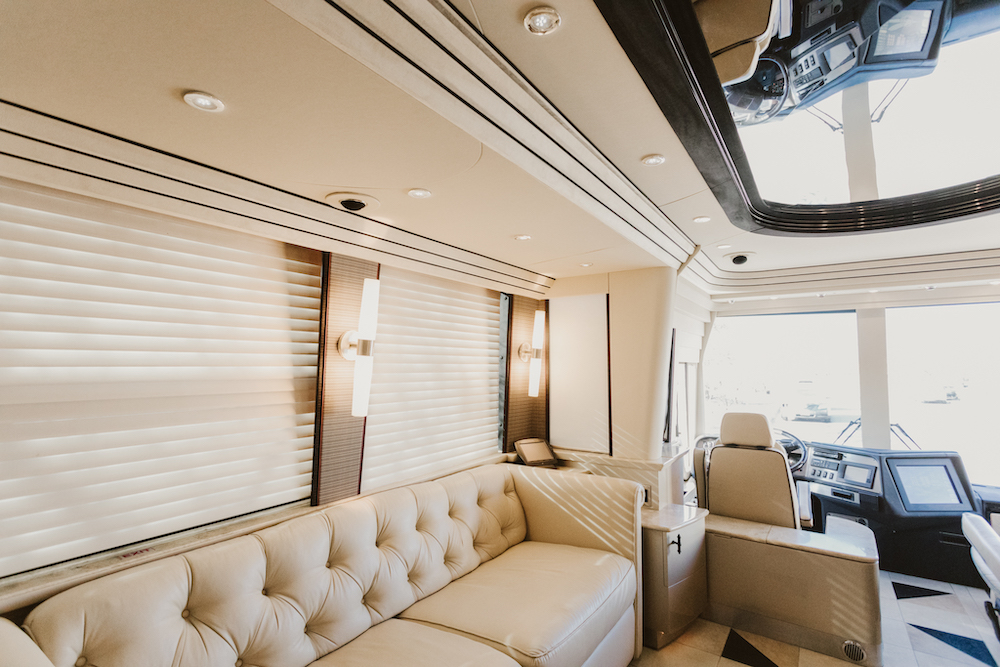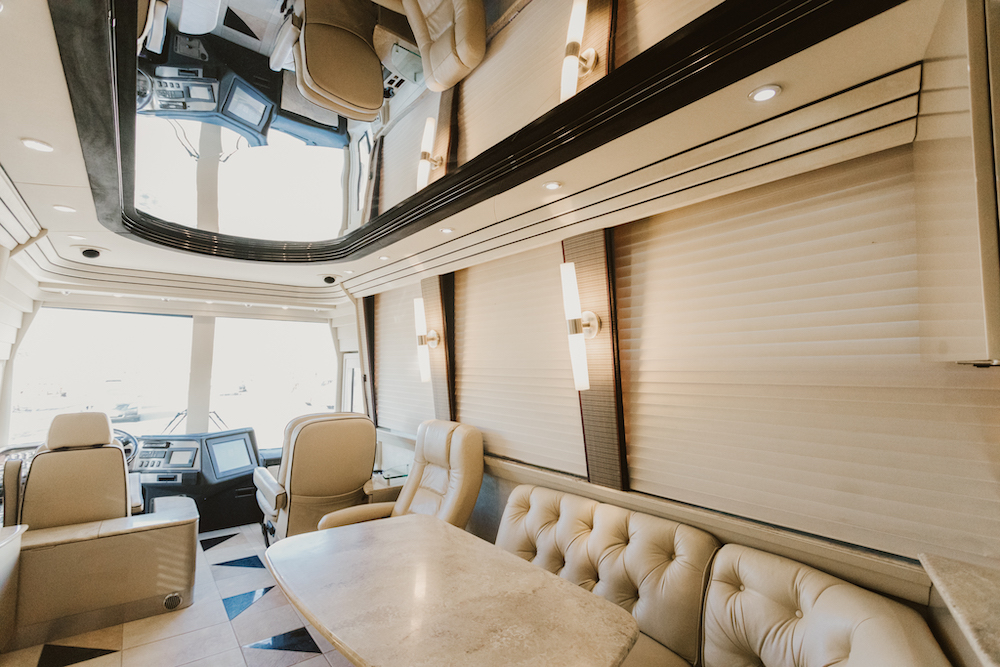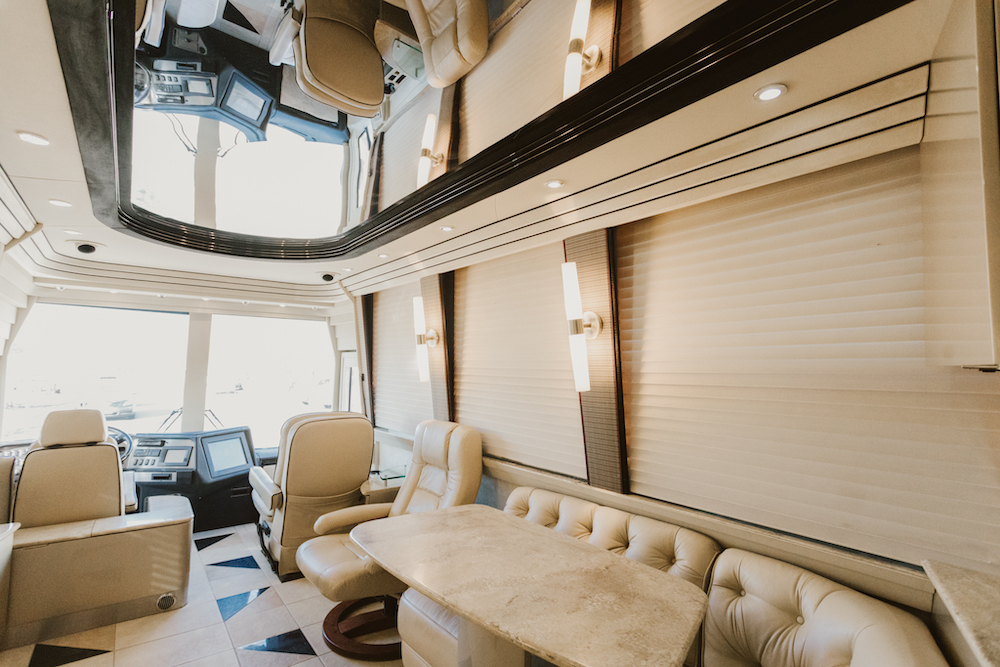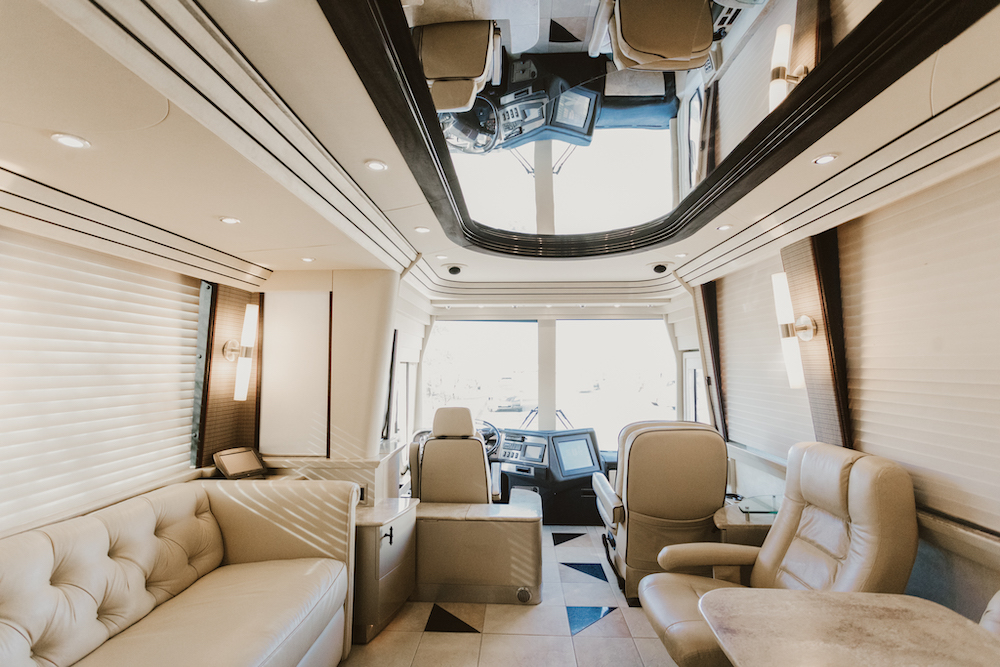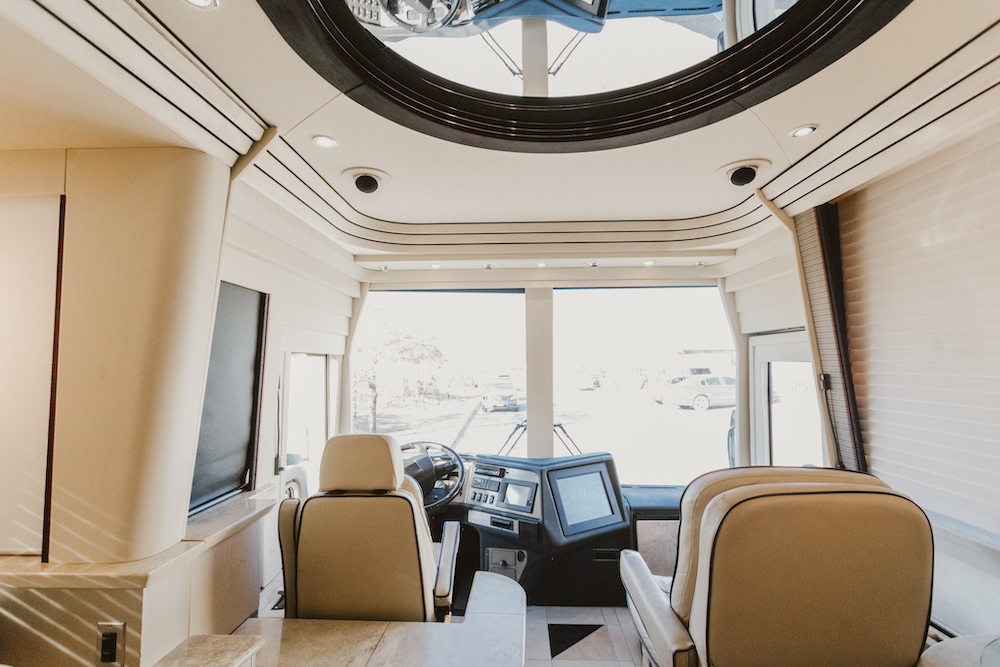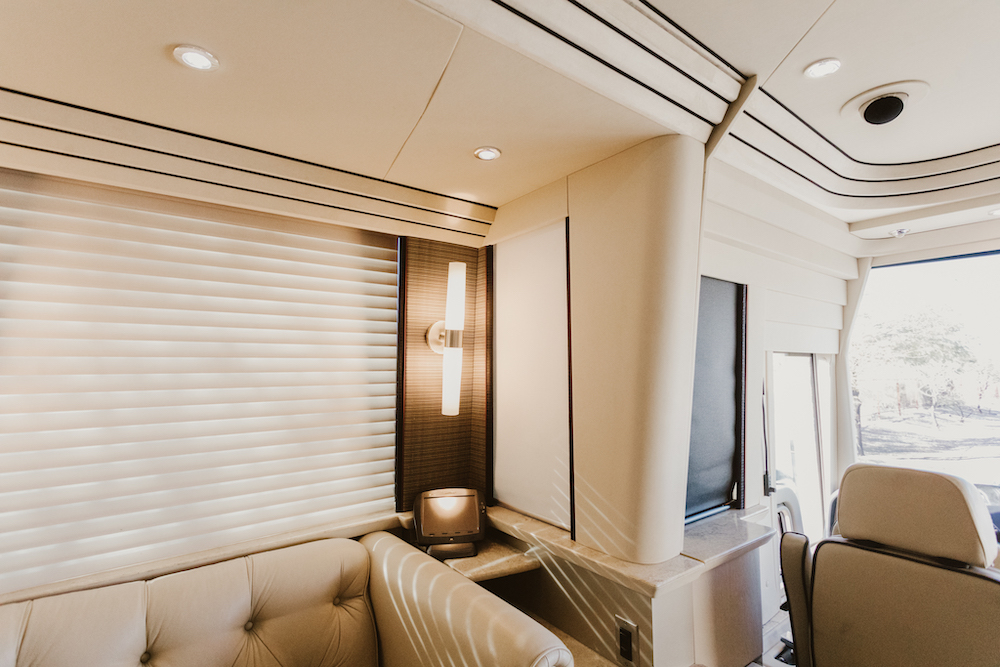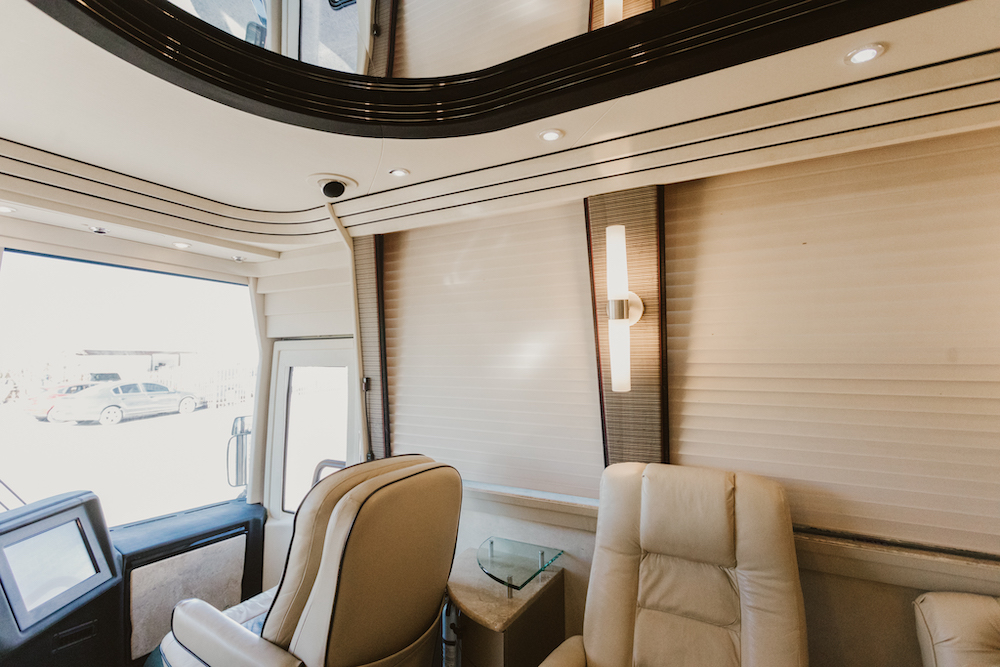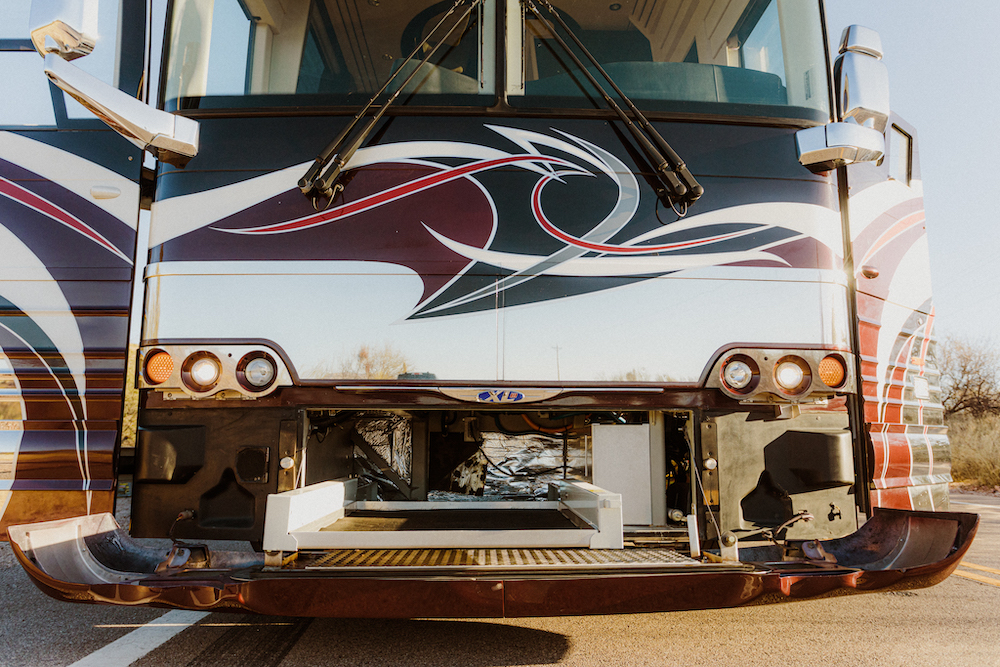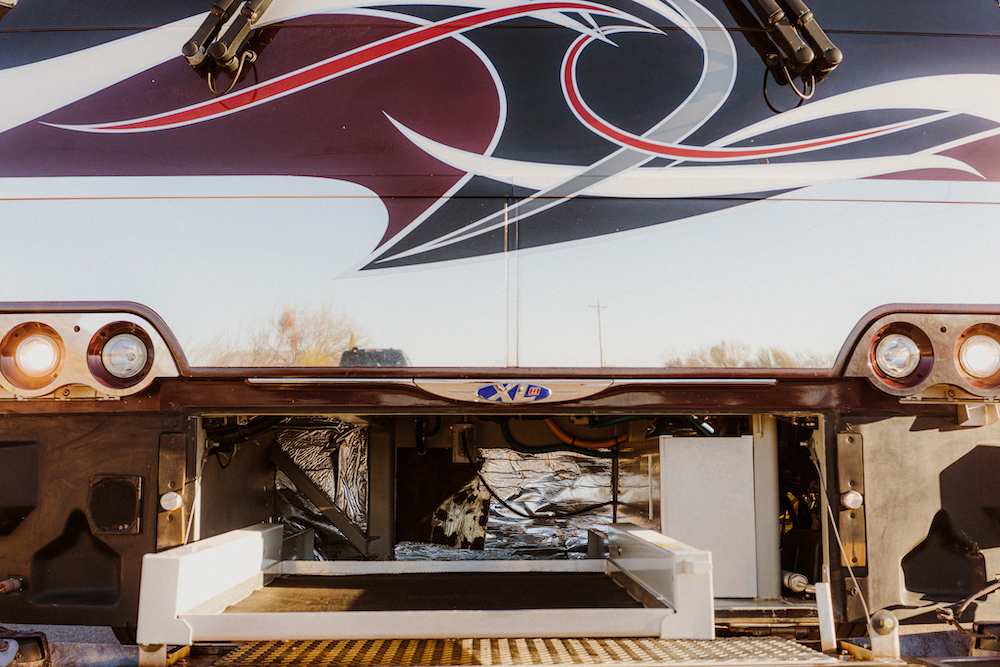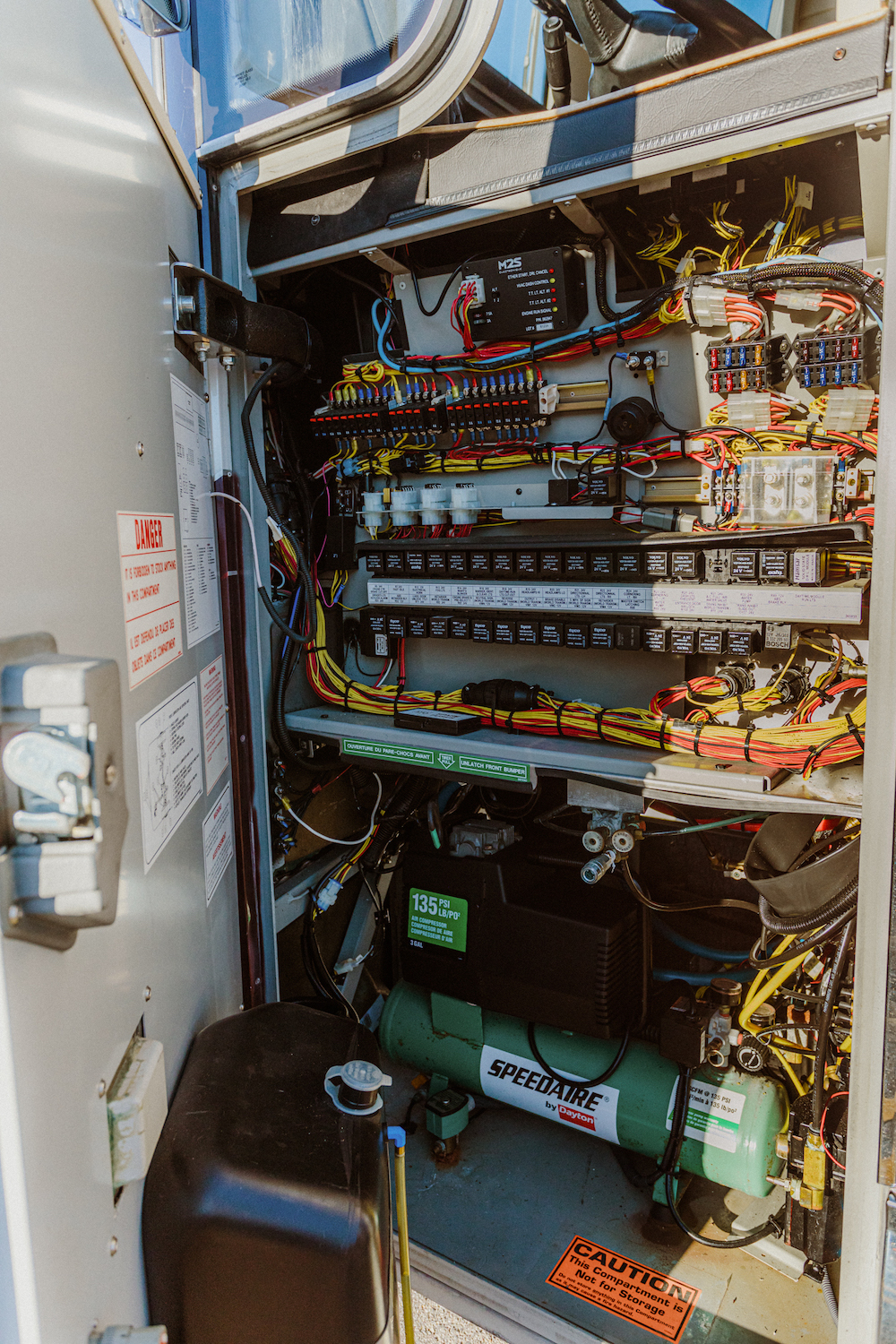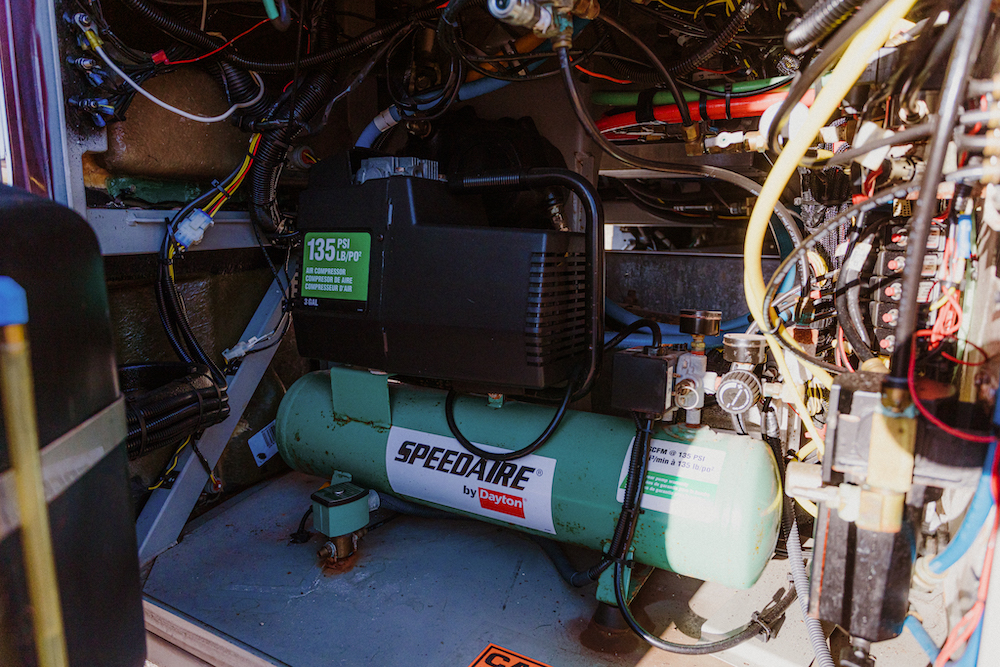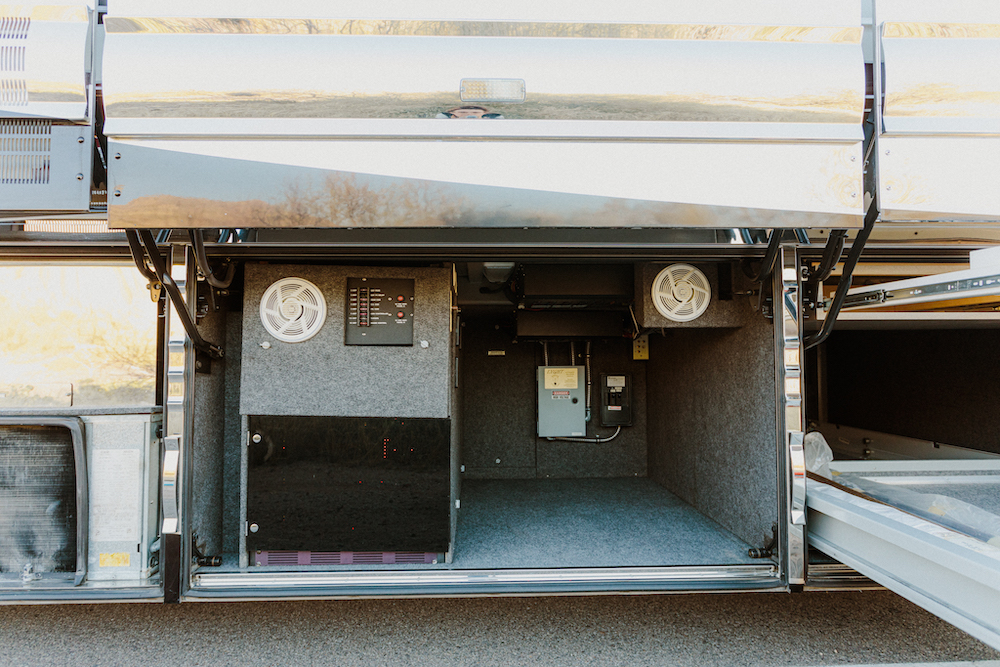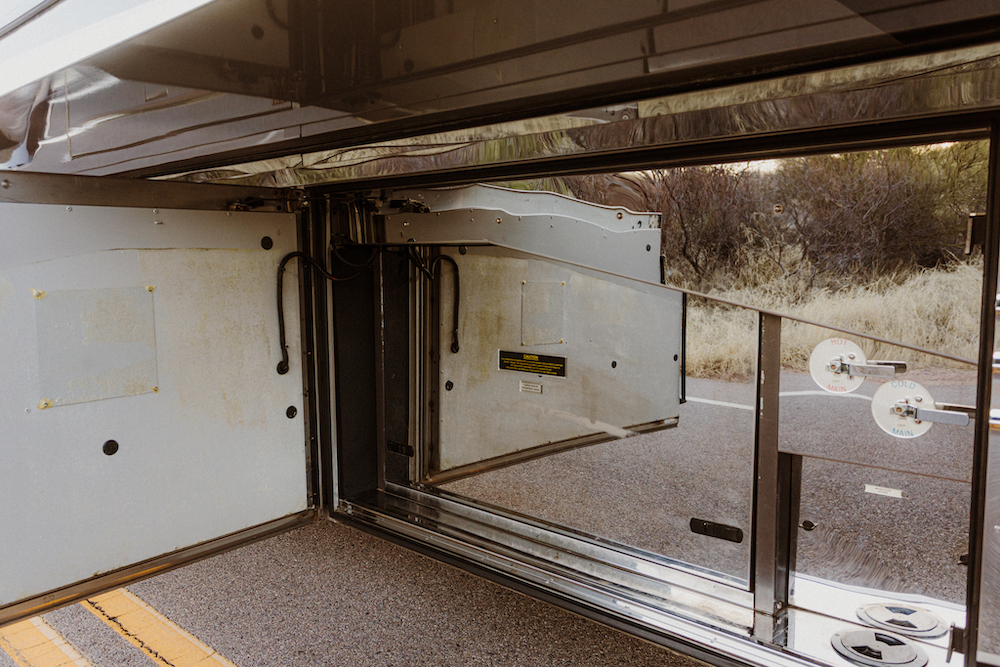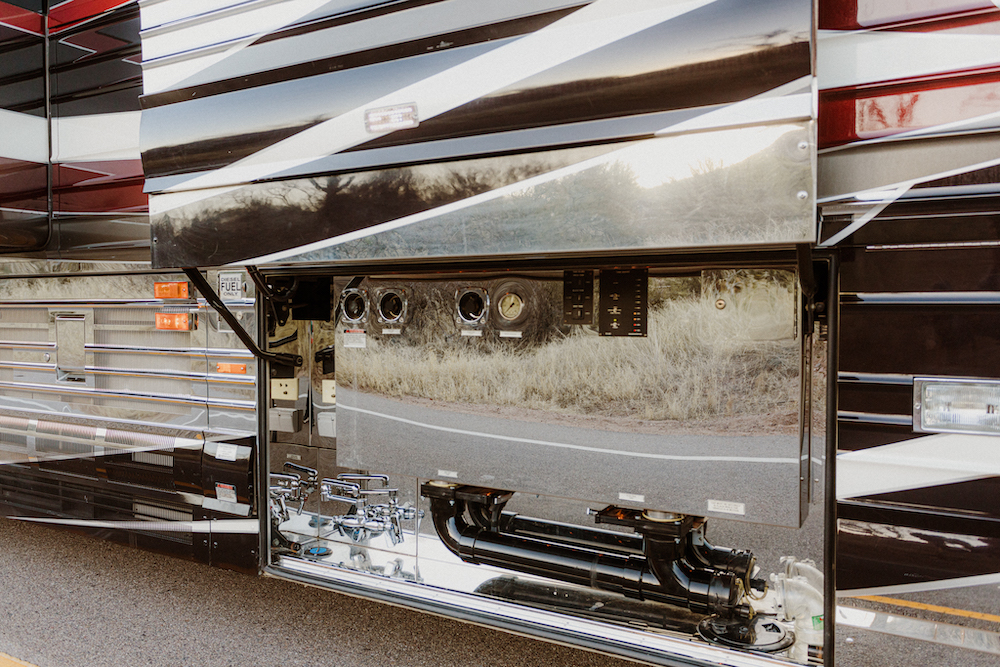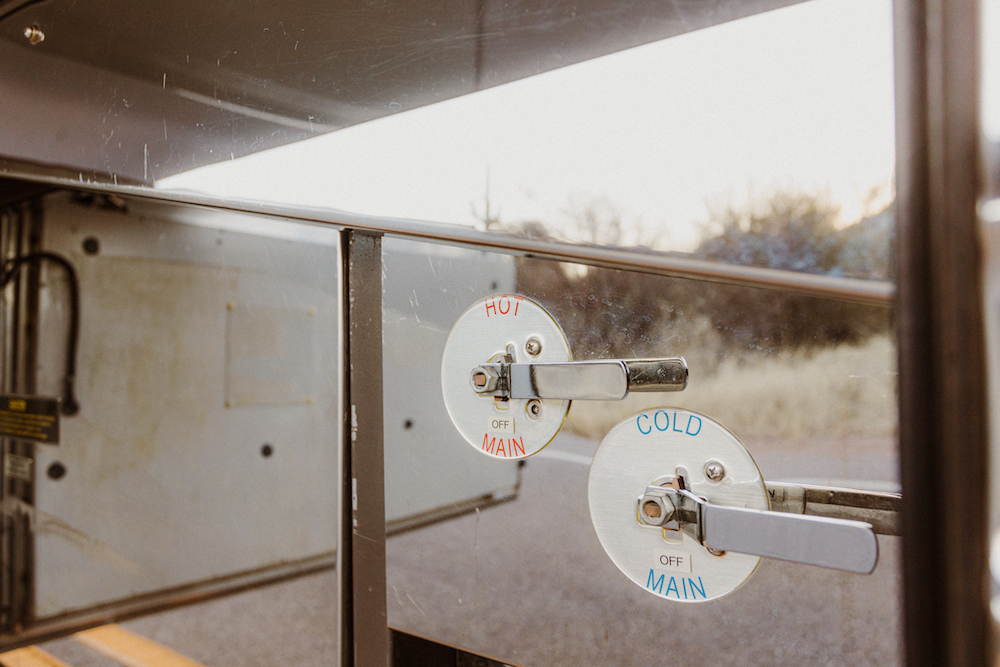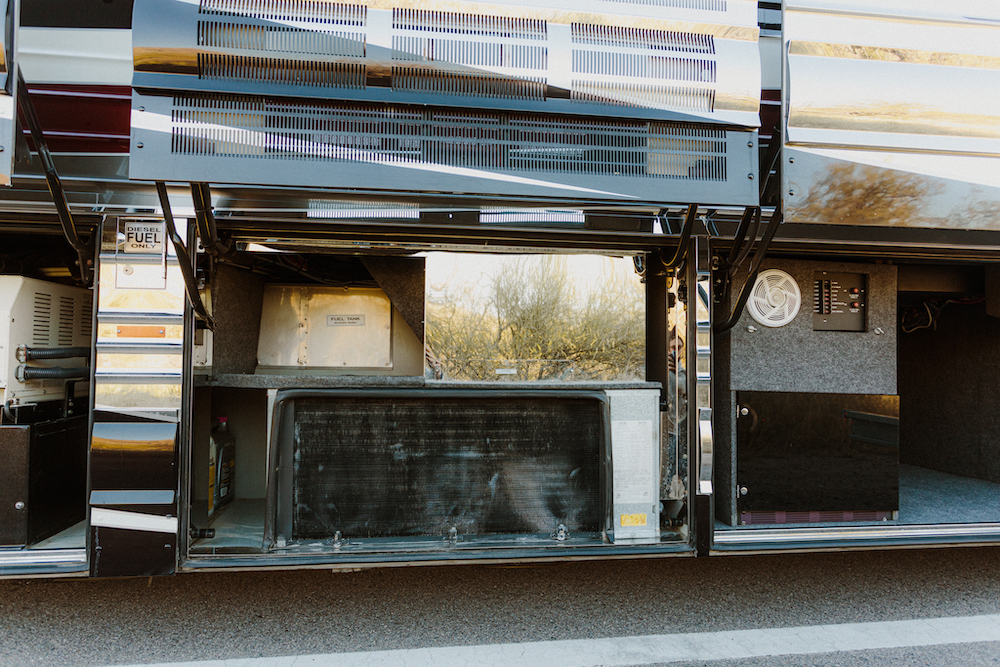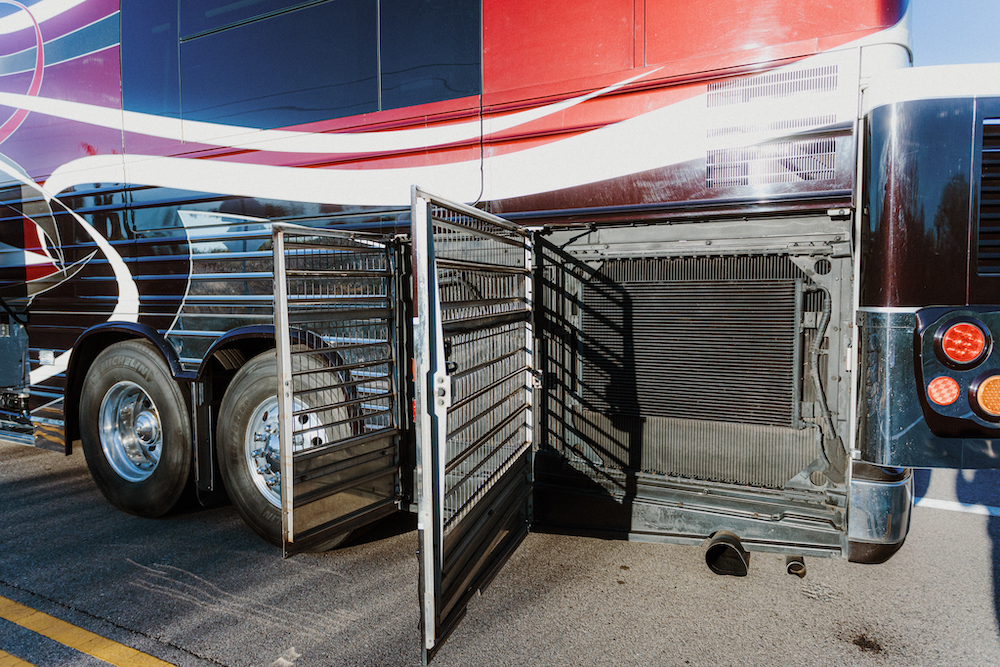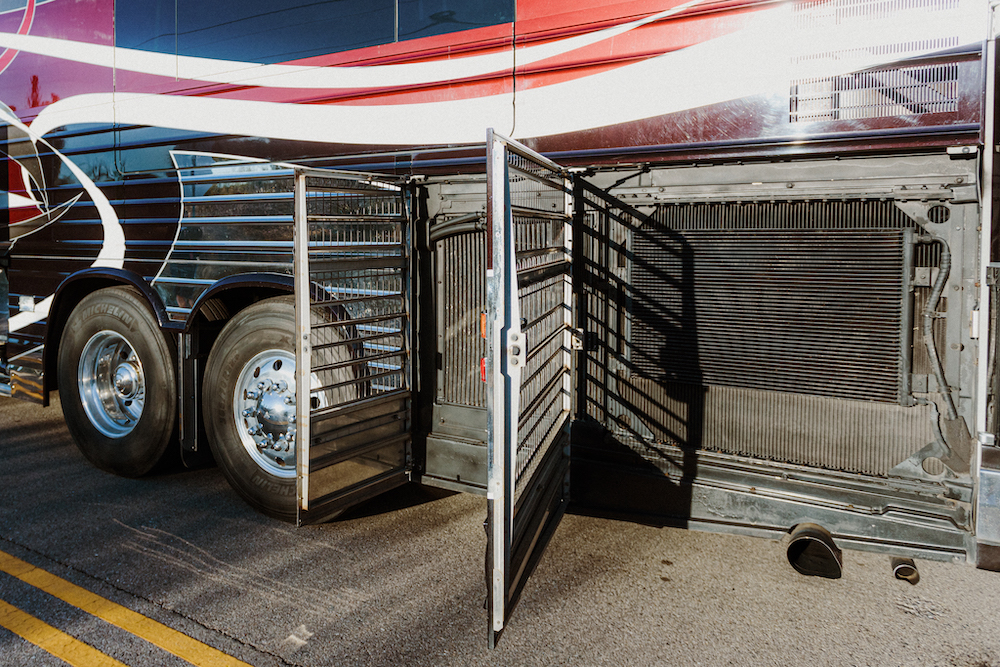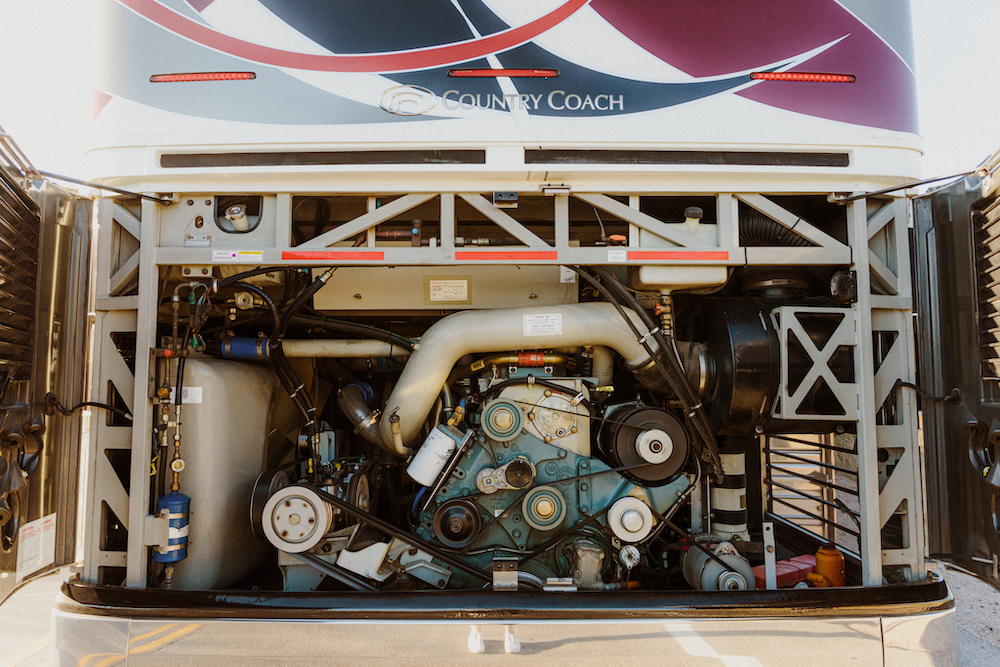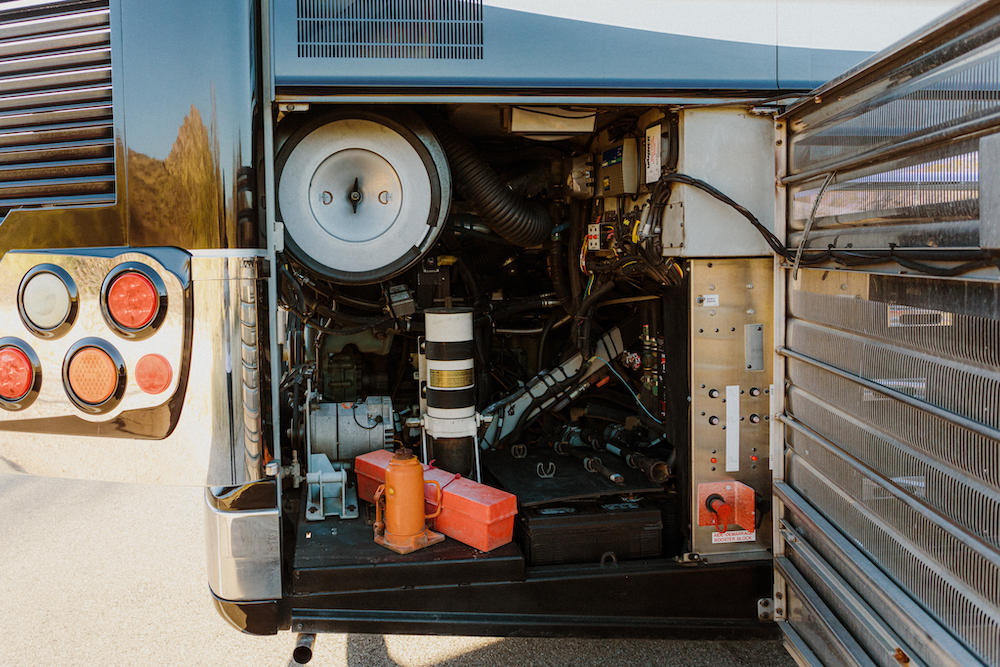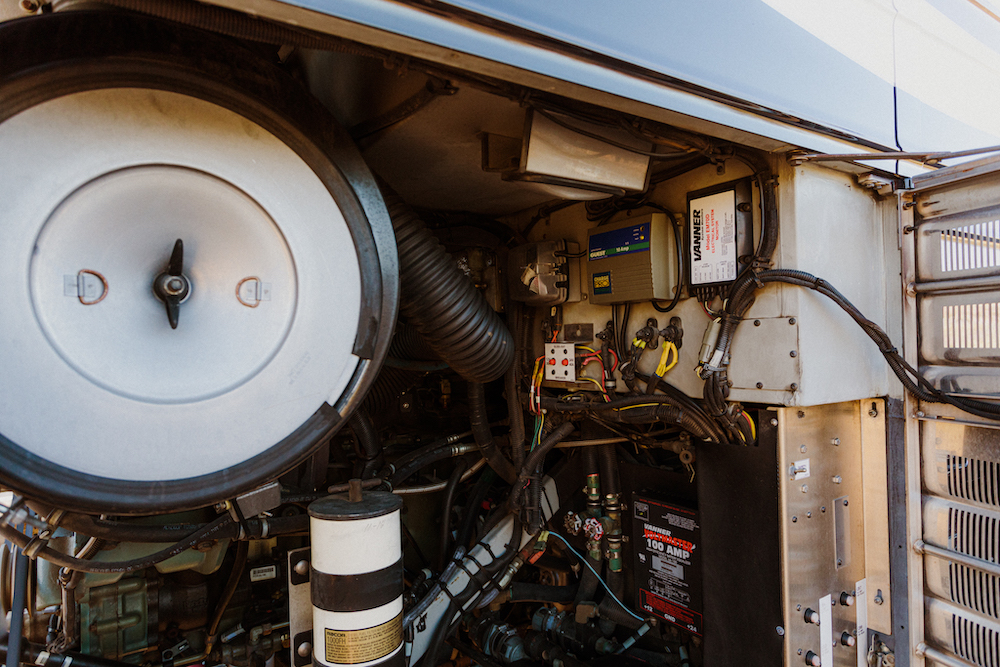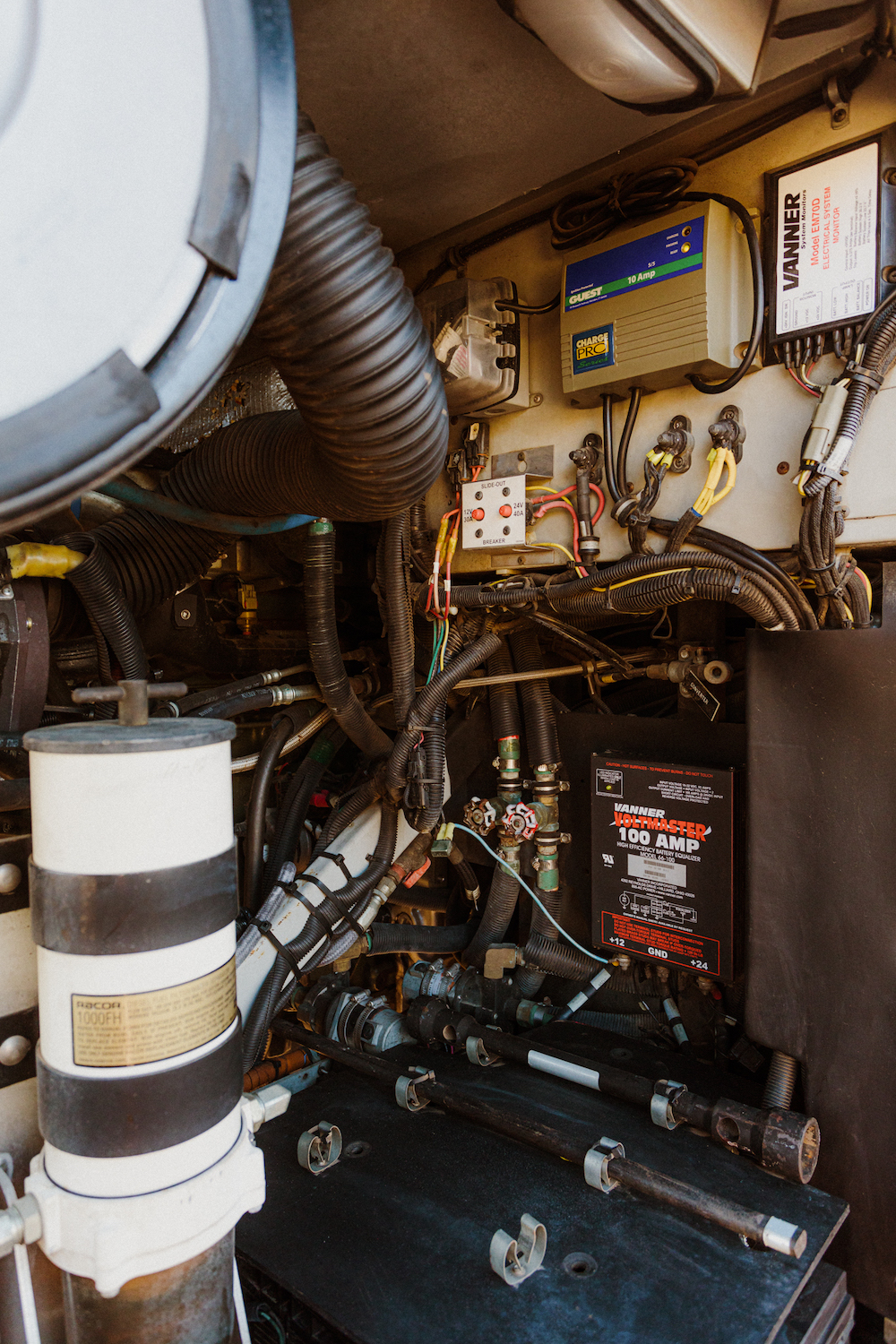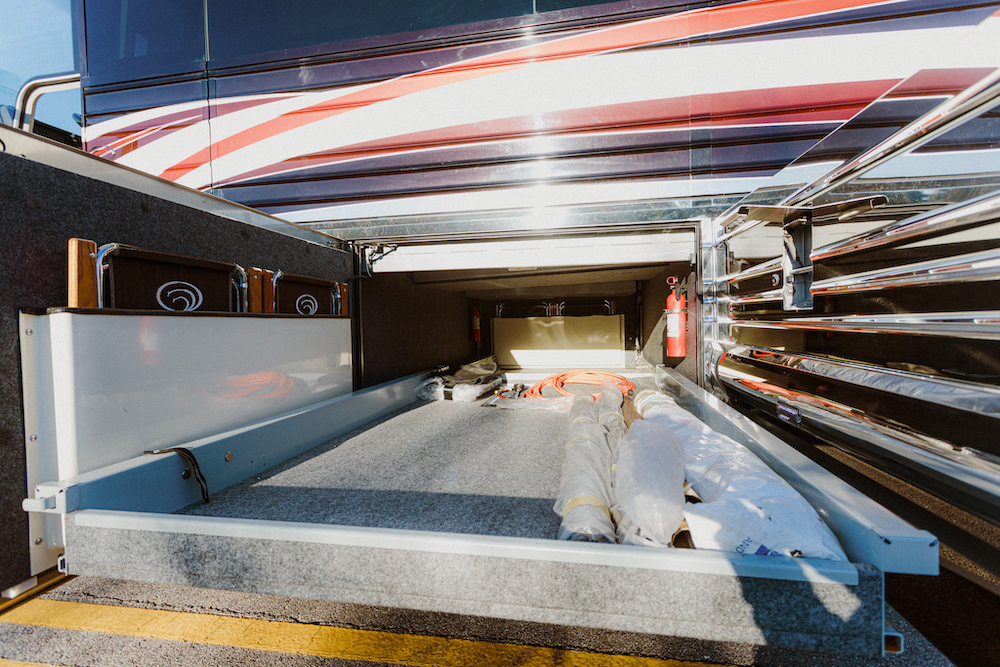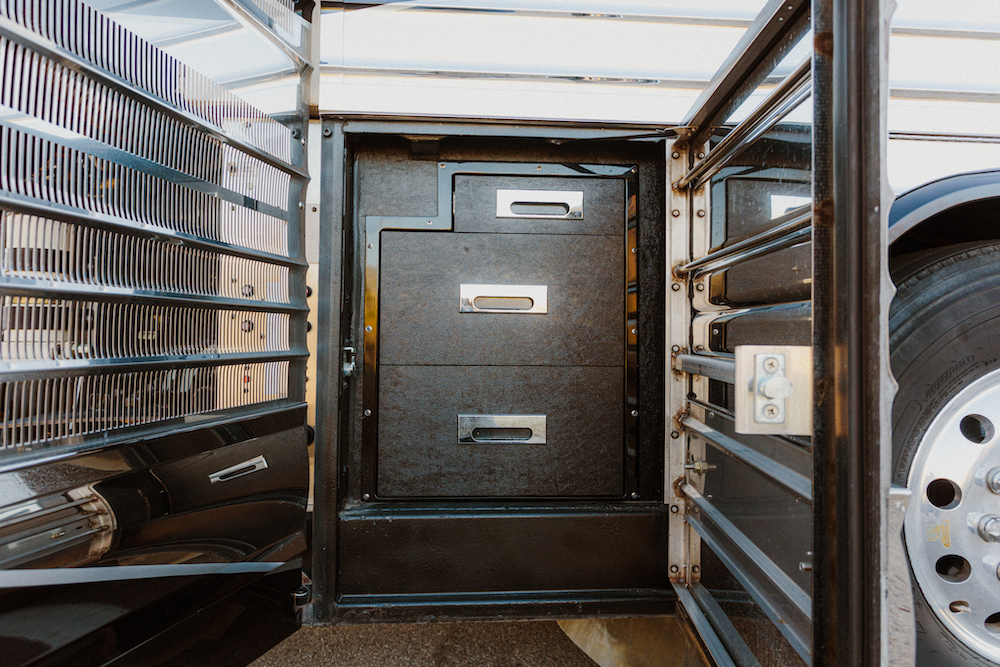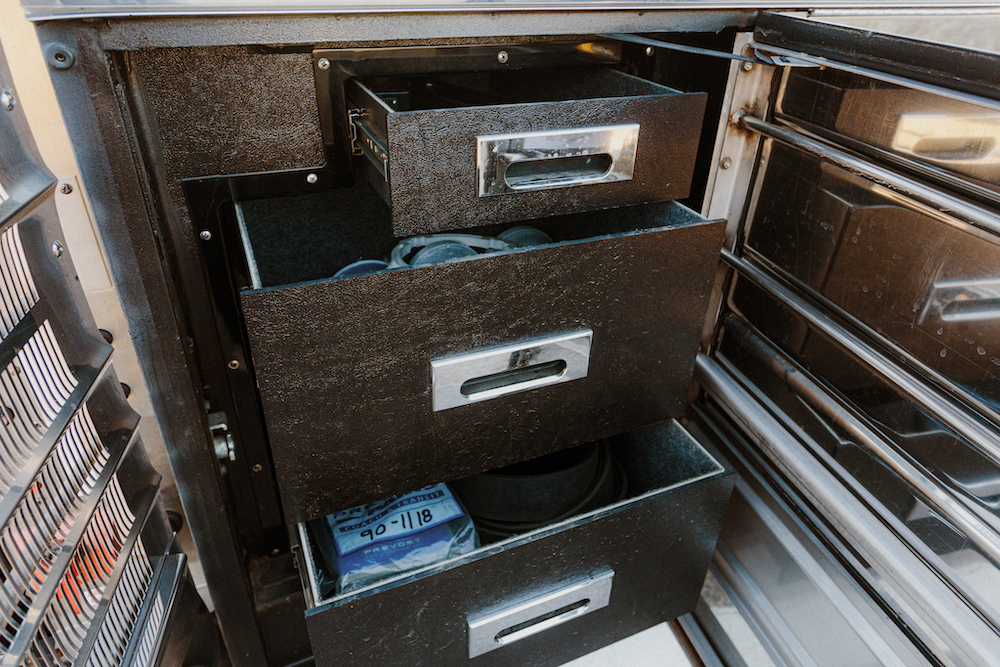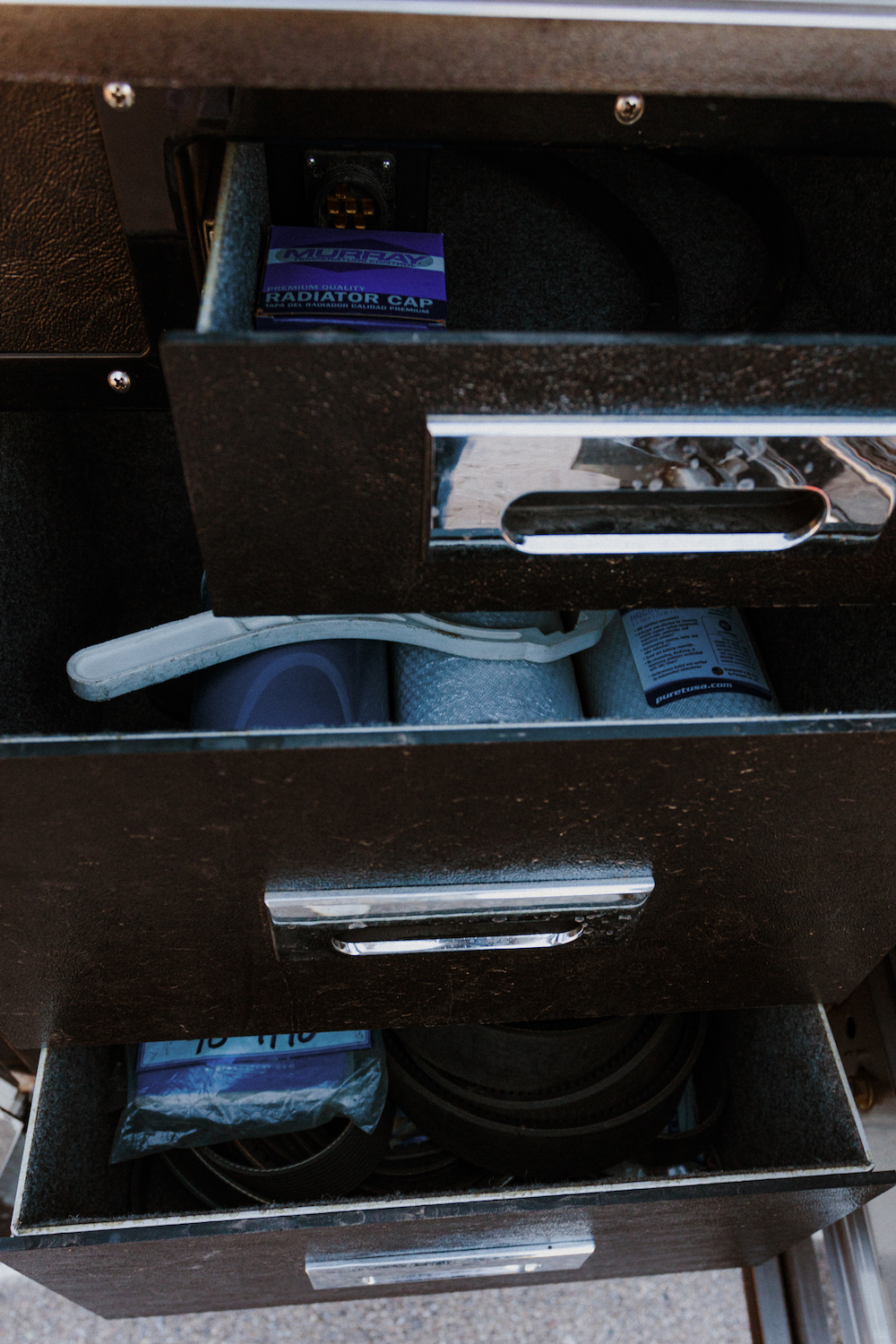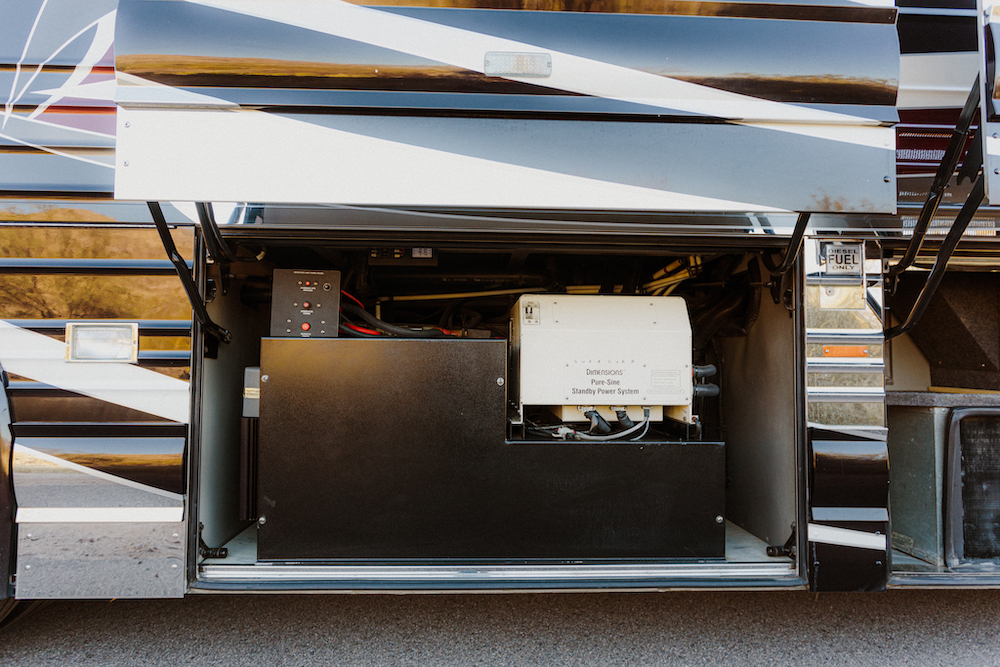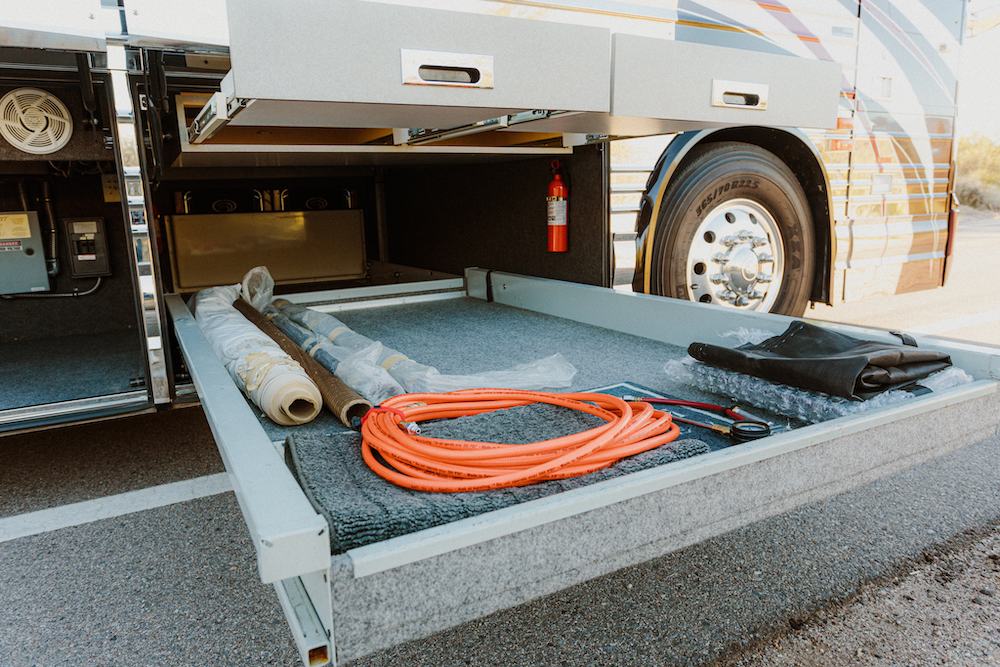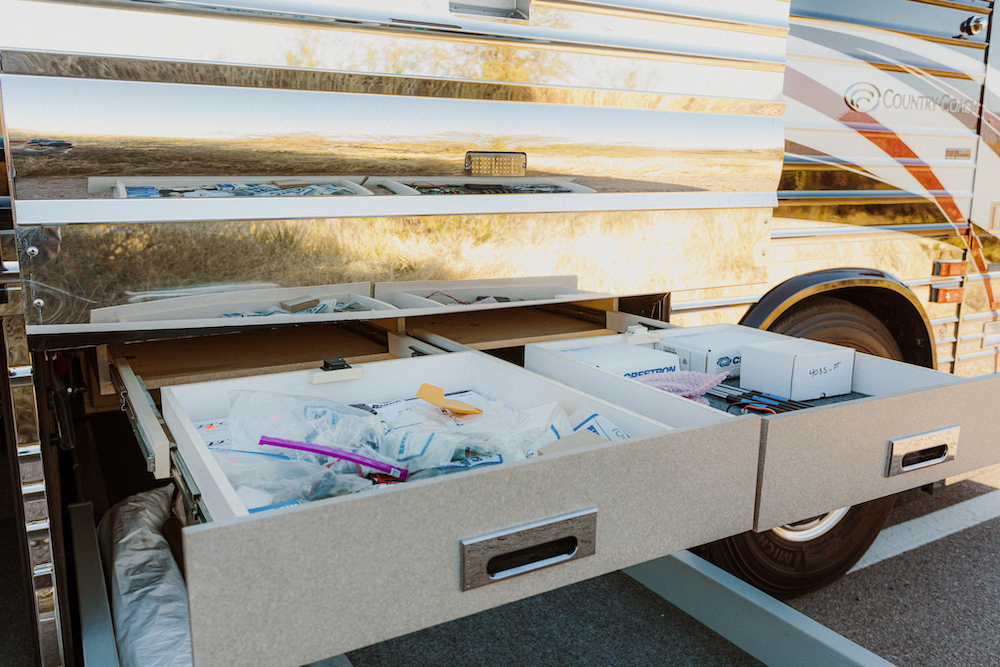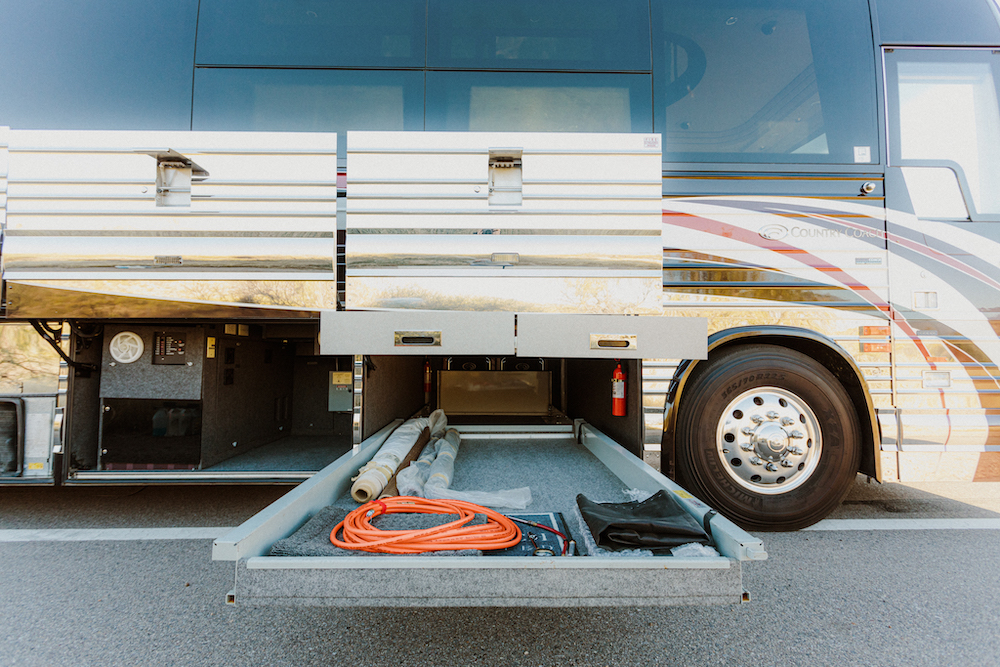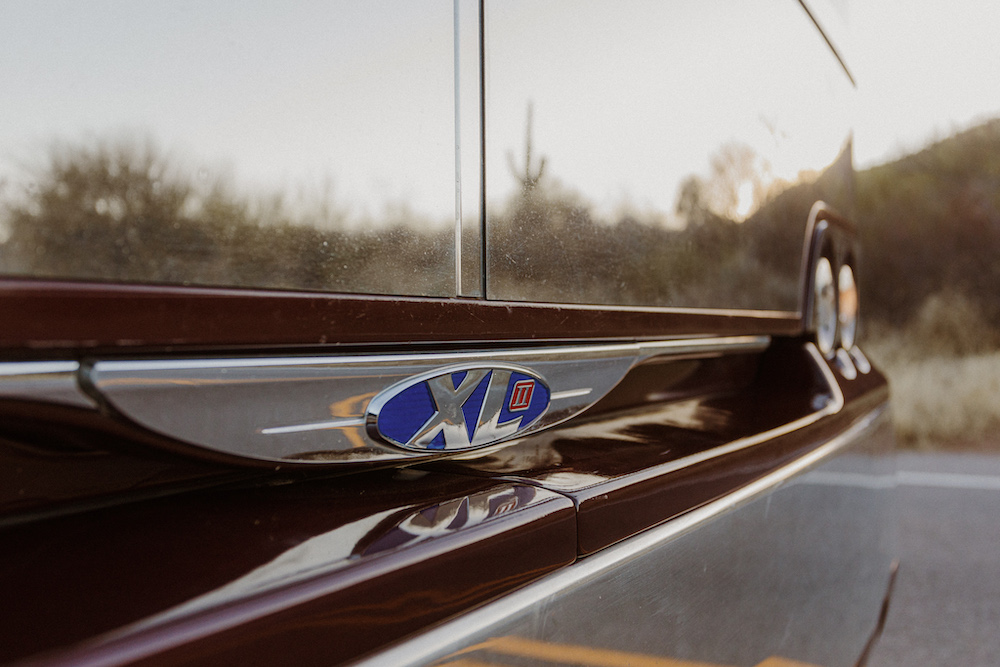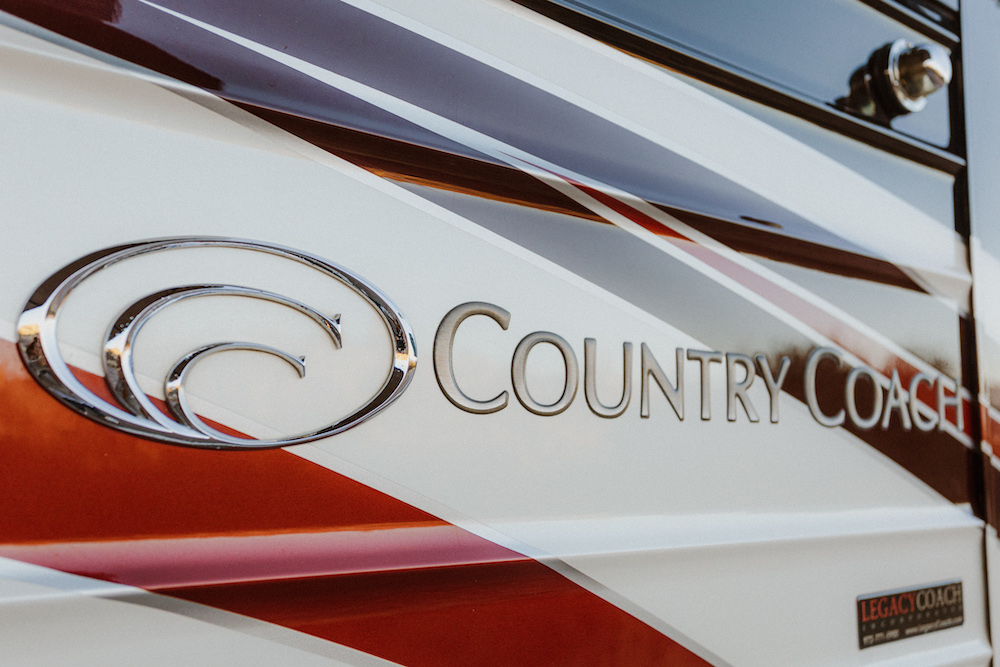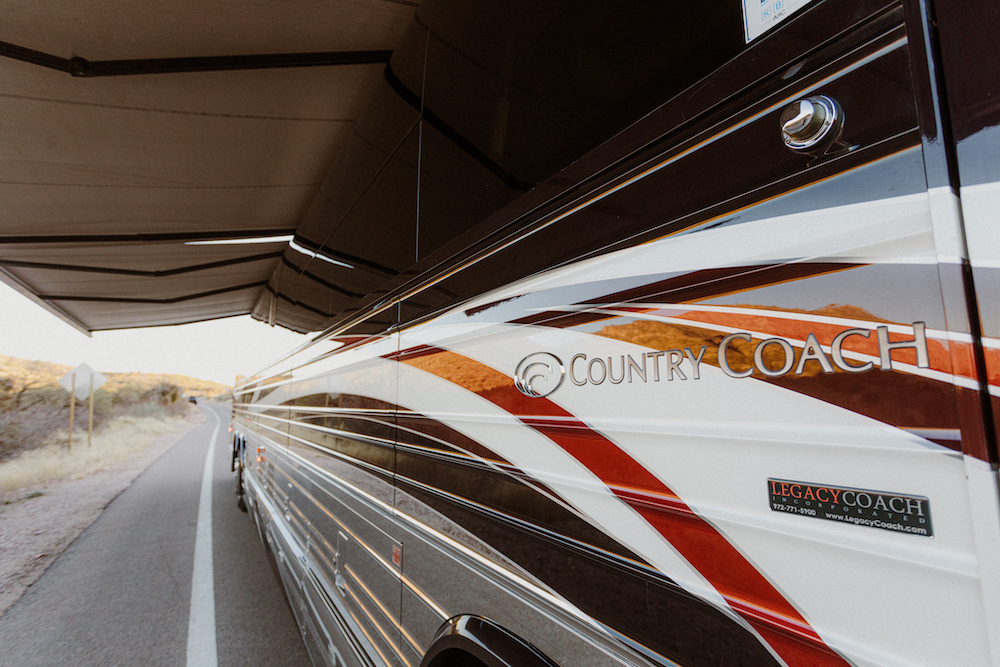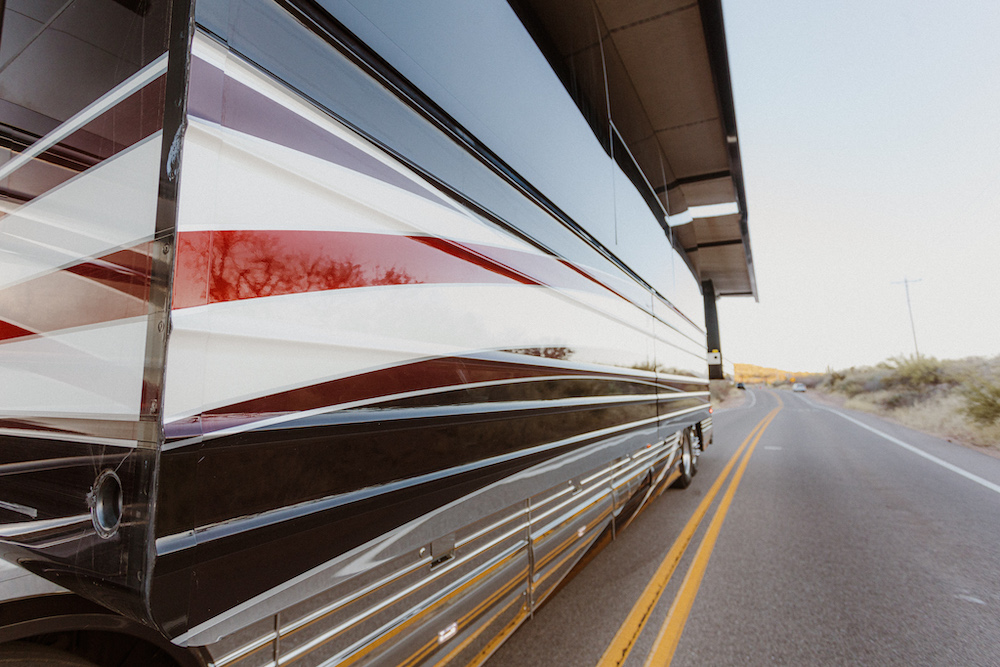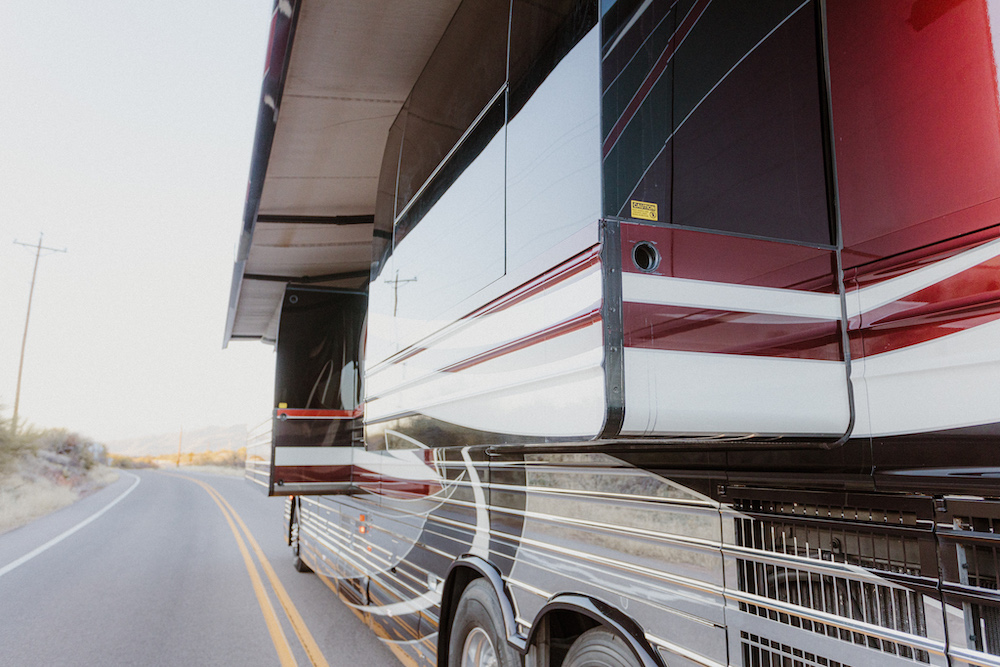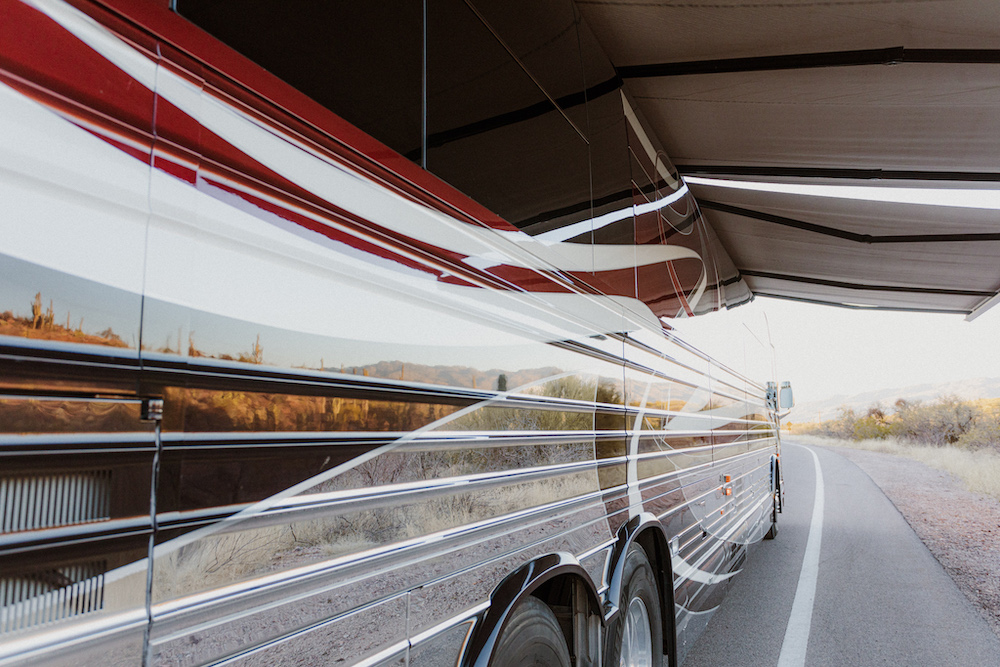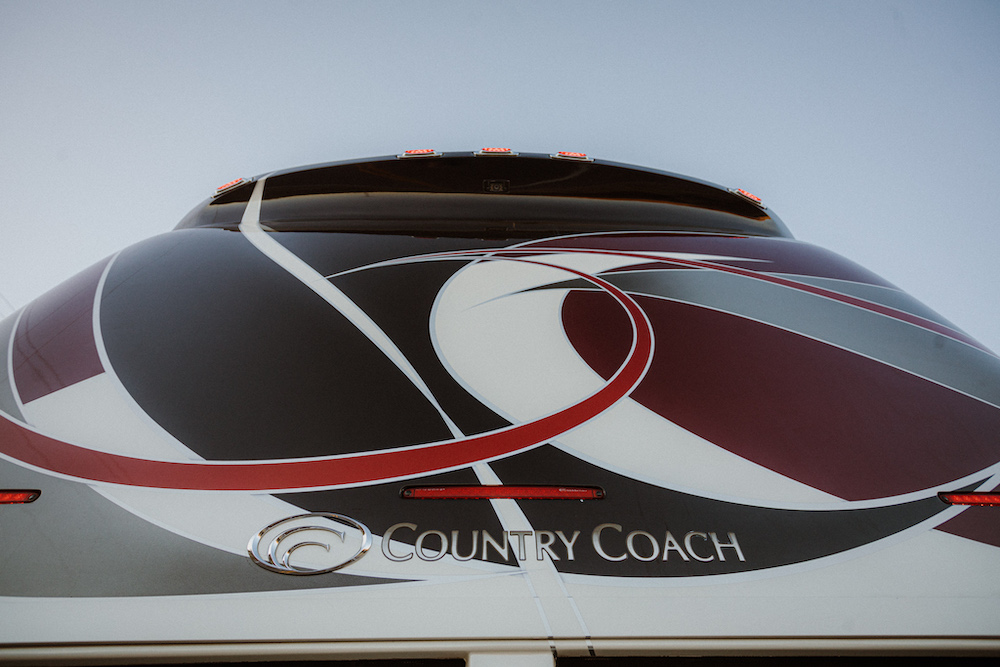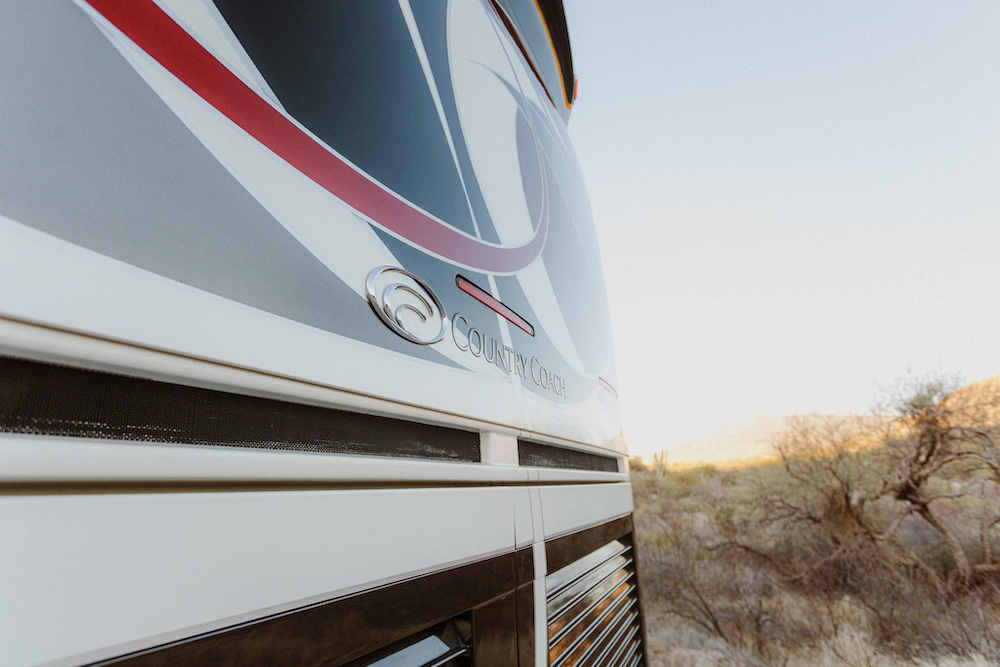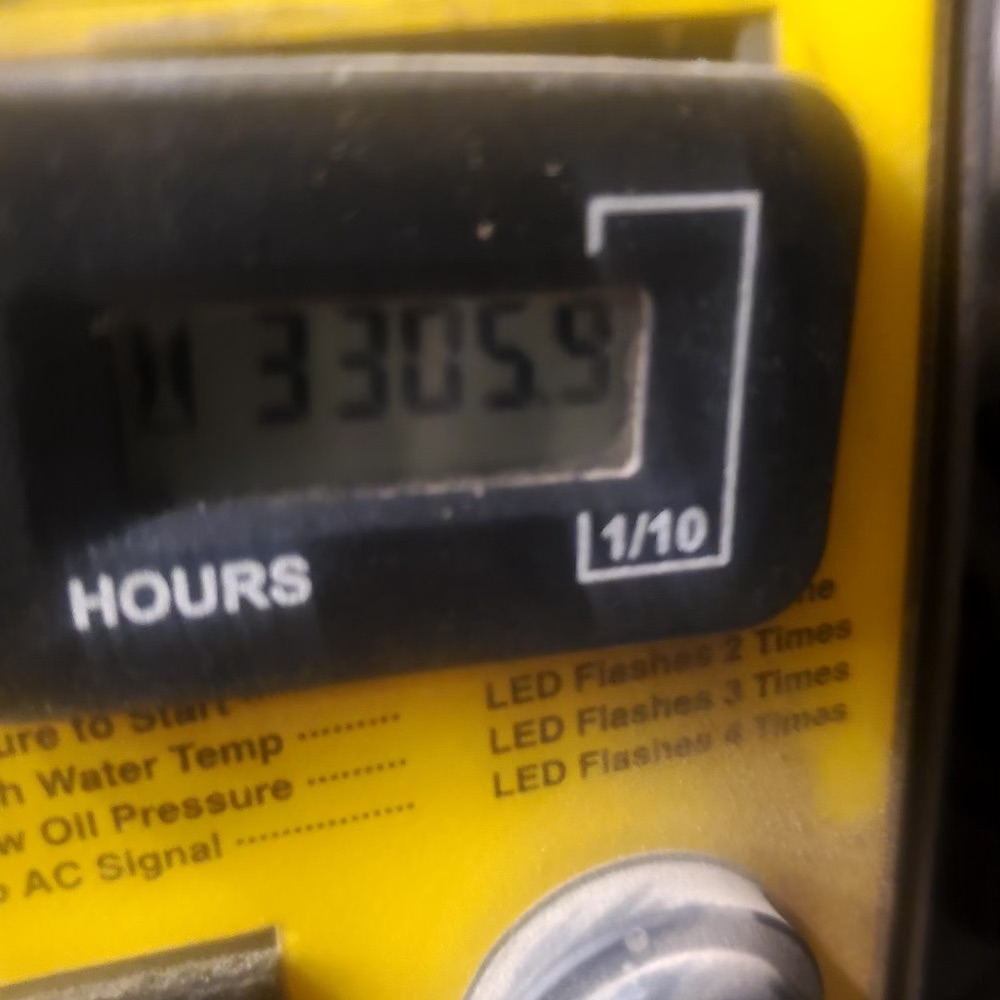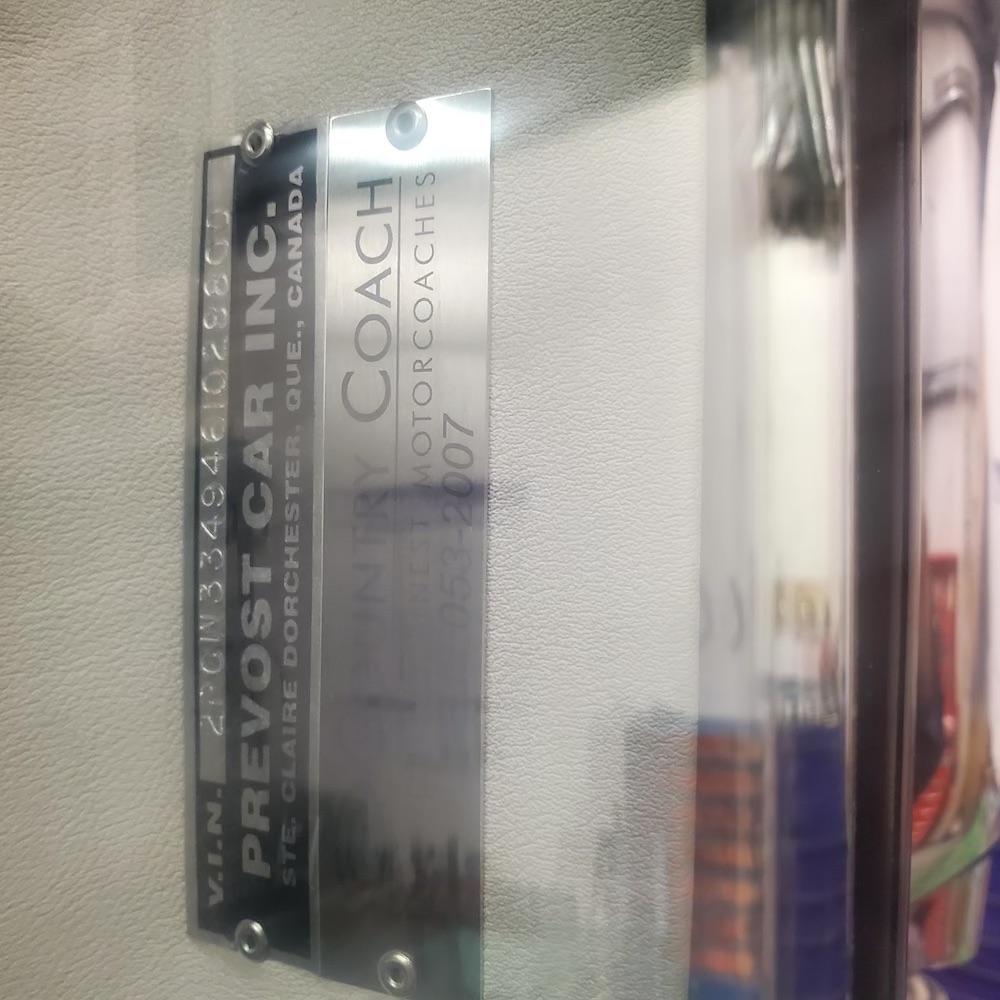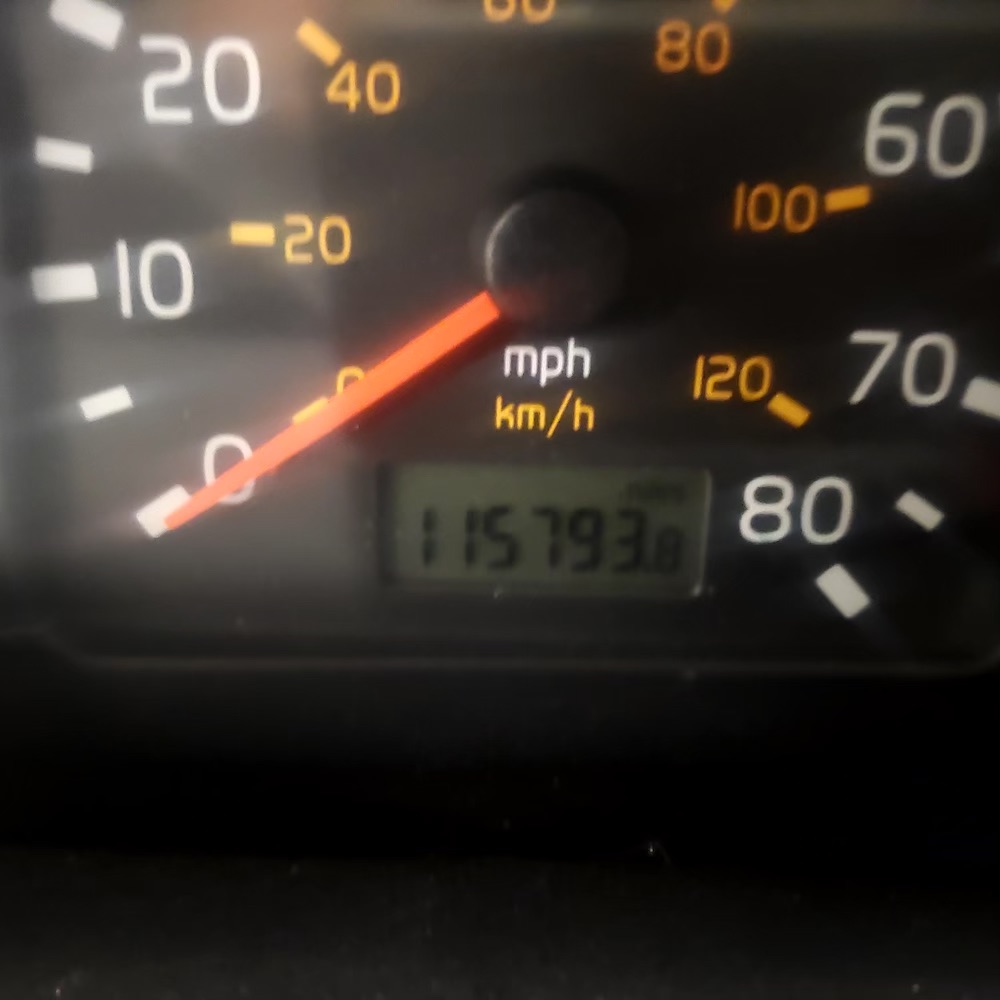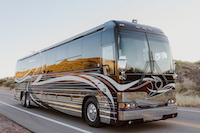 For Additional Information Please Contact:
Justin at 520-400-7081 or Email
Olstrom Custom Coach