2016 Prevost Millennium H3-45
Quad Slide # 724
From The Impressive Black, Green, Silver And Gray Exterior To The Impeccably Appointed Interior, This Coach Commands Attention. 

Heated Wood-Look Porcelain Tile And Richly Decadent Wood Veneered Cabinetry Are Just A Few Of The Features Which Make This Coach A Home Away From Home. 
No Matter Which Direction You Look, You Are Met With Luxury.
  From Quartz Counter Tops To Sumptuous Drawer Pulls And Knobs This Coach Is A Stately Stunner.

Lutron Homeworks And Our Savant Custom Interface Keep You In Command With The Touch Of Your Finger On One Of The Ipads On Board. 
The Systems Of The Coach Are Sure To Keep You Comfortable And Operate Reliably For Years To Come. 
Isn't It Time You Owned A Millennium Luxury Coach?

Power, Beauty, Function And Precision. 
That's The Millennium Way.
For Additional Information Please Contact :
Daniel O'Leary at 386-804-4563 or Email
or
Nelson Figueroa at 386-804-4574 or Email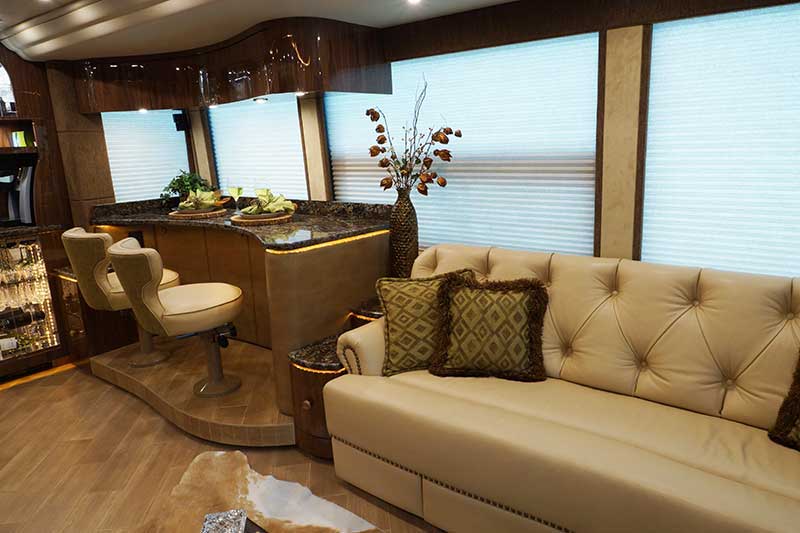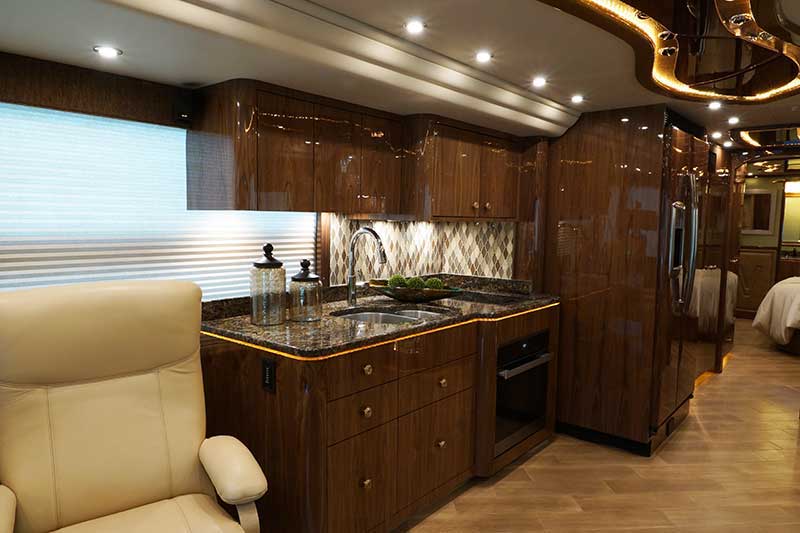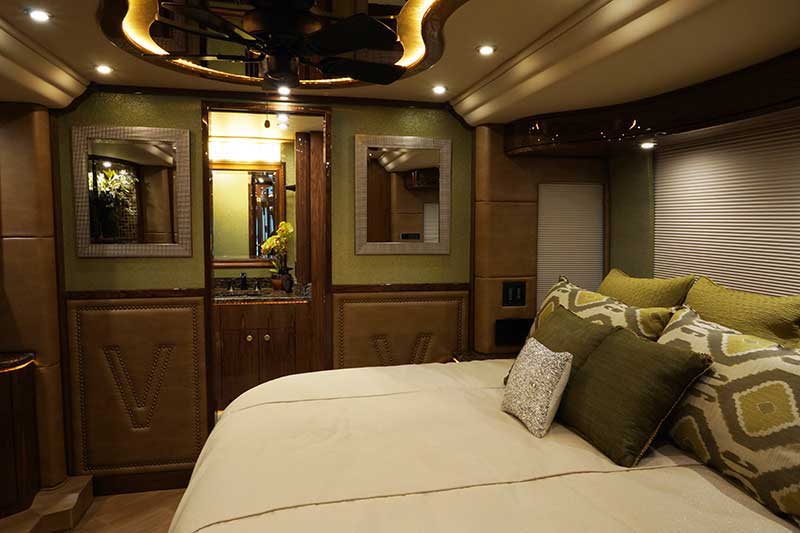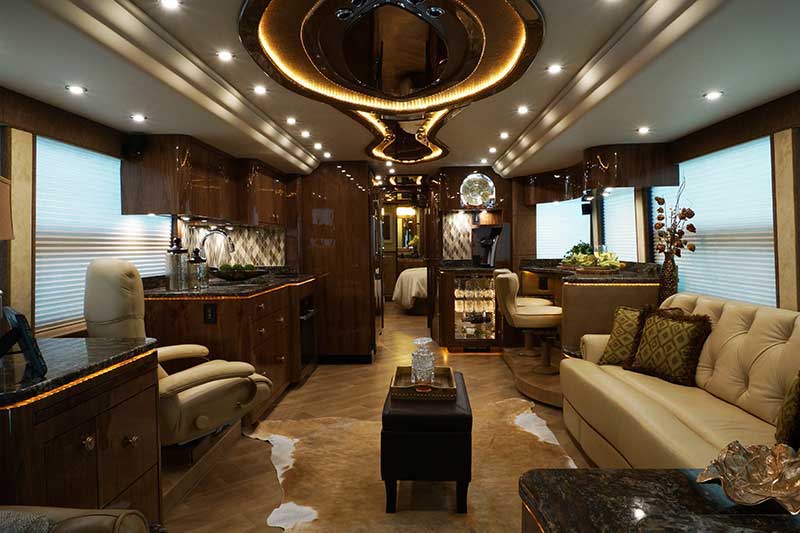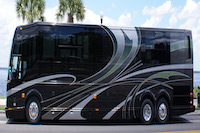 For Additional Information Please Contact :
Daniel O'Leary at 386-804-4563 or Email
or
Nelson Figueroa at 386-804-4574 or Email