2020 Prevost Motorhome Expo
February 12 & 13 , 2020
West Palm Beach , Florida
VIP Package
Tuesday Seminars - February 11 , 2020

( Please Note - These Seminars Are For VIP Package Participants Only - Schedule is Tentative & Subject to Change )
--------------------------------------------------------------------------
Liberty Coach
"Quality Today - Quality Tomorrow"
For the 2020 Prevost Expo, Frank will examine how Liberty pursues dual goals of pioneering cutting edge technologies in engineering and design while maintaining every coach they sell to impeccably high quality standards throughout its lifetime. The presentation will include a preview of new features in development.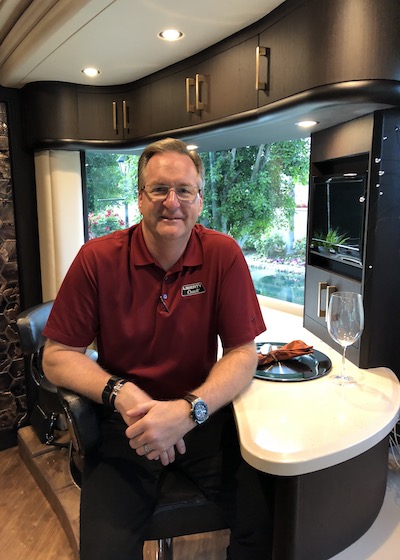 Presented by Frank Konigseder
Managing Partner Liberty Coach
Liberty Coach has been quite literally a lifelong labor of love for Frank Konigseder Jr., one that began when he was 7 years old and his parents launched the backyard business that today is the oldest and most successful player in the Prevost bus conversion field. Since the late 1990s, Frank and his brother and co-managing partner Kurt Konigseder have guided the family-owned and operated company to the industry forefront, continuously setting new standards of excellence in engineering, design, and product quality.
--------------------------------------------------------------------------
Featherlite Coaches
"Yacht Quality For The Open Road"
Learn about the heritage of yacht quality fit & finish and technology utilized in every Featherlite Coach, and the new generation of Featherlite's Intuitive Control system.  This evolution of the Intuitive Control system maintains our hallmark ease of use, but is even more feature rich, now including super functional intuitive touch panels in place of analog switch panels, as well as whole coach control from your own smart phone or tablet.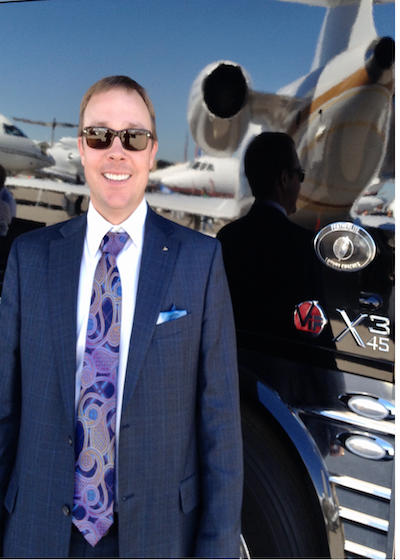 Presented by Jimmy Adams
President Featherlite Coaches
Jimmy Adams grew up with family motorcoaches, and after graduating N.C. State University with a degree in engineering, he traveled the US & Canada in a motorcoach as he competed on the IMSA professional sports car racing circuit.  In 2001, Jimmy went full time into the luxury coach conversion business, at the helm of Amadas Coach, and then went on to acquire Featherlite Coaches in 2008.  Jimmy is an avid motorcoach enthusiast, and he and his family treasure their vacations every year in a Featherlite Coach.  He is involved in the R&D, design, and manufacturing of every new Featherlite Coach, and does a personal final quality review of every luxury motorhome.
--------------------------------------------------------------------------
Marathon Coach

As you may have noticed, the motorcoach industry tends to echo many of the same national trends in home interior decoration. The session will focus on what lifestyle elements to consider before choosing fabrics, leathers, flooring and other, when buying or remodeling a coach, as well as how to implement a timeless, easily evolving, design style that is "transitional," in the sense that it incorporates some traditional, as well as modern, elements.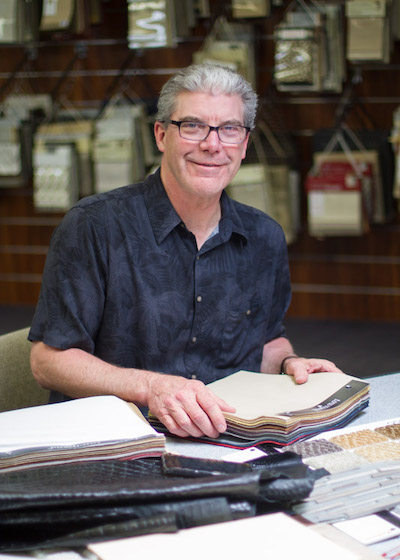 Presented By Alan Christianson
Marathon Coach Vice President
Interior Design Engineering
Often referred to as "employee number one," or "number one" for short, Alan was the company's first official employee, joining Marathon on September 1, 1983. Over the years, Alan has served in many capacities for Marathon, but has always found himself at the heart of product design and creation of new interior design applications. Working closely with customers to help them envision their ideal interiors, he then works with engineering and production personnel to see this vision come to fruition. Always quick with a compliment and smile, Al is known to raise morale anywhere he finds himself. He and his wife Ann have been married for 40 years.
--------------------------------------------------------------------------
Millennium Luxury Coaches
Service - Service - Service
Millennium Luxury Coaches is leading the industry with award winning service! Nelson will guide you through his service initiative that will demonstrate why we lead our industry in customer service after the sale.

Come find out how Millennium not only keeps up with change, We Drive It!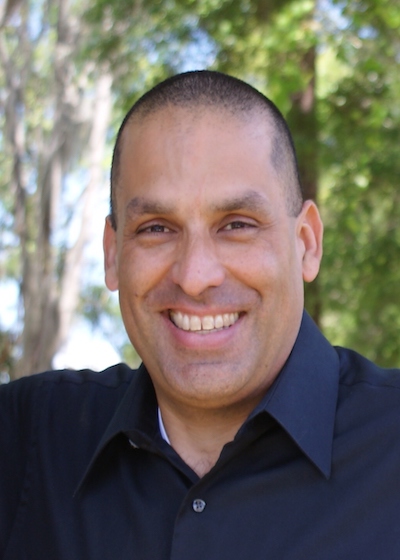 Presented by Nelson Figueroa
Owner Millennium Luxury Coaches
Nelson heads up Research and Development and Product Innovation for Millennium and personally overseas the building process of every coach in production.
--------------------------------------------------------------------------
Prevost Service and Maintenance
No matter the year of your coach all Prevost Motor Homes have a recommended service and maintenance interval for all shells.
Come join us and learn how to determine when service is required and some preventive maintenance tips and tricks.
Regular service is not a one size fits all  solution.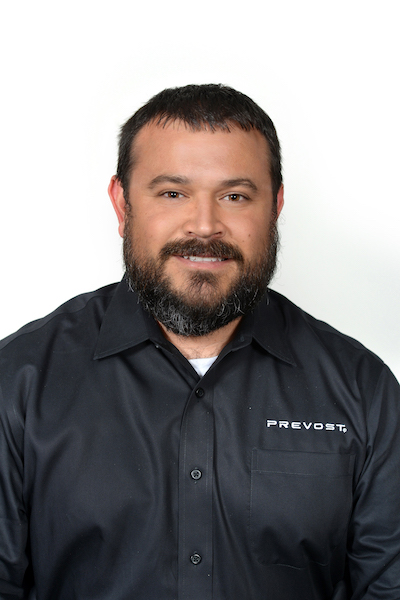 Presented by Eric DeGeorge
Southeast Regional Service Manager
Eric  started at  Prevost in 2006  as a technician at the Jacksonville service center. Over the years taking on more responsibilities and challenges, leaving Prevost for a short time to fine tune his skills with the Volvo engine. Eric is now the South Eastern Regional Service Manager for Prevost  support customers throughout the south.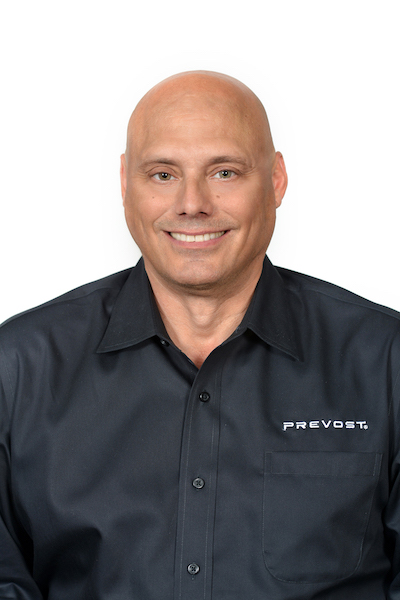 Presented by Robert Hitt
Director Aftermarket Training, North America
Starting his carrier in the bus business in 1980  he brings a wealth of knowlage to the Prevost team. Coming to work for Prevost in 1997 as a Regional Service Manager then moving into customer training and support has given him a wide range of knowlage on the Prevost Motor Home platform. Providing support and training  to the Prevost  Network as well as our customers is his main focus today.
--------------------------------------------------------------------------
Power Tech Generators
Upgrading Your Generator To Clean Diesel & Basic Care To Increase The Lifespan of Your Generator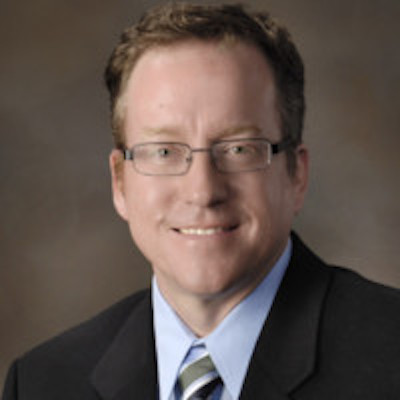 Presented By Joe Runnels
Director of Sales - Power Tech Generators
Director of Sales for Power Tech Generators. 12 year veteran of the power generation industry. Former Chef gone rogue, skilled in Team Building, Business Planning, Operations Management, Sales, with a minor in the Hospitality Industry. Still make a mean steak if you're wondering. 
-------------------------------------------------------------------------
If You Have Not Already Signed Up For The VIP Package
Please Click Here :
Prevost Motorhome Expo VIP Camping Package
Space Is Filling Quickly!
This Package Is Open To Everyone - Current Prevost Ownership Is Not Required.



If You Are Interested In ANYTHING Prevost.....
You Do Not Want To Miss This Show.........
South Florida Expo Center
West Palm Beach , Florida