Jo Scogin & Dan Smith
Diamondhead , Mississippi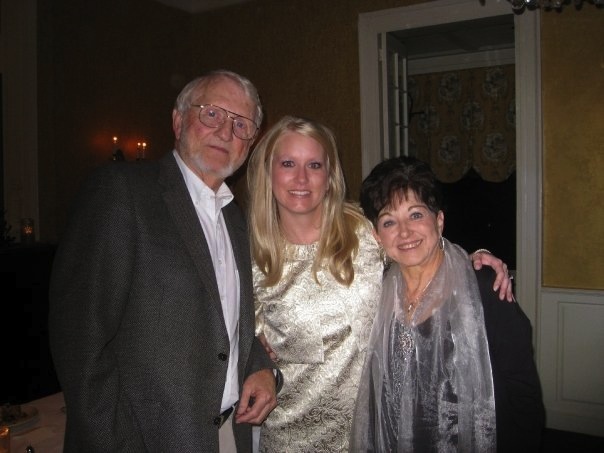 Some motorcoach travelers plan their trips with set intentions – to visit all the national parks in America, for example, or step foot in the presidential library in each state. Dan Smith and his wife, Jo Scogin, however, have a different approach to traveling. As newer coach owners, the Mississippi couple plans their trips around the Prevost Owners Group (POG) rallies large and small that are held around the country each year.

Through these gatherings of like-minded road rally returners, the Smiths have made enduring friendships, and they plan to make many more.

"Our biggest interest in traveling is in doing every POG event each year," said Dan. "We have met so many people and have made such great friends, that these friends are basically part of our family now. It's just unbelievable, the people we have met and how much fun we have."

Each autumn, the Prevost Owners Group holds a large rally at a different location. Smaller rallies bring Prevost owners to various other communities from coast to coast; the Smiths have enjoyed visits to Montana, Nevada, Maine, Michigan, Oregon and Washington, D.C., to connect with traveling friends. In fall 2013, they're looking forward to the large annual rally in Nashville, Tenn .

While connecting with friends new and old has been an important draw for the couple's motorcoach lifestyle, their Prevost coach serves another important need in their lives as well.

About 11 years ago, Dan and Jo purchased their first coach with the intention of traveling the United States. Jo, a world-traveler, had recently retired as vice president of Nation's Bank near their home on Mississippi's Gulf coast, about 50 miles east of New Orleans. "She has traveled all over the world with the bank, and I've traveled a lot myself to Europe, the Caribbean, Mexico, Alaska. We decided we wanted to start traveling in the United States, so we decided that a motorhome would be the best way."

Just after they purchased their first coach, Jo suffered kidney failure and required dialysis. The coach was seldom used as she endured medical treatments and dialysis. She recieved a kidney transplant, around 2003, but she had problems with it as It only worked for about a year and a half. Jo needed to go back on regular dialysis for about another two years at which time they sold the coach.

"We said if she got a second kidney transplant, we would get another motorhome," Dan said. After about two years, when they "hit the lotto" and she was able to receive a second kidney transplant. "There are about 90,000 on the transplant waiting list," Dan said. "It's very fortunate when you do receive an organ."

This time it worked, and about a year after the second transplant, the Smiths purchased a Prevost Vogue coach and again set out to make friends and memories along the open road. "We were attracted to the Prevost by the outside colors and so forth, and the inside appealed to us too," said Dan. "But one of the big reasons we wanted to go the motorcoach route is when you have a kidney transplant, you are on immune suppression drugs and it's nice to have your own facilities wherever you go."

Since purchasing that Prevost five years ago, the couple has logged about 60,000 miles, getting all they can from the motorcoaching experience – and there's much more to come. Dan retired 4 months ago and sold his real estate business, Century 21 Diamond Head in Mississippi, freeing up their traveling schedule even more to explore new locales and revisit old favorites.

Some spots that are tops on their list include Branson, Missouri; Naples, Fla.; Northwest Michigan; Las Vegas; and Kerrville, Texas, where "one of the nicest RV resorts in the country" is located, and a place which has been the location for two different POG rallies.

The attraction of the POG rallies for the couple boils down to three words, Dan said with a laugh: "Eat, meet and greet." "We do have some seminars on bus issues, such as maintenance and whatnot, and we have some neat events, like skeet shooting, golf, or the ladies can take tours and do different types of activities," Dan said. "You can be as busy as you want to be, or not at all."

When they're not on their way to the next rally, the open road beckons Smith and Scogin. The northwest region of the country holds particular allure for them – Montana, Colorado, Wyoming. "We've been to that area a number of times and we still enjoy it the most. That's our biggest enjoyment," Dan said. "And sometimes, we just go out to the interstate and turn right, and sometimes we head out and turn left. Sometimes, we just go."
In honor of the Prevost lifestyle Dan and Jo have come to enjoy,
Dan penned a fun ode to the RV lifestyle.
With his permission, it's reprinted here:
MY PREVOST STORY
WHEN YOU FIND THE BUS THAT'S RIGHT
IT WILL PROBABLY BE LOVE AT FIRST SIGHT
SOMETIMES YOU MUST TAKE A CHANCE
DON'T LIVE YOUR LIFE LISTENING TO CAN'T
STICKS AND STAPLES ARE IN MY PAST
FINALLY GOT SOMETHINGTHAT WILL LAST
WE FINALLY DID IT, NOW I CAN BOAST
WE WENT OUT AND BOUGHT US A PREVOST
OWNING ONE IS NOT FOR THE FAINT OF HEART
CAUSE THE PURCHASE PRICE IS JUST THE START
GOING TO THE PREVOST SHOP THE FIRST TIME
YOU'LL FIND YOU NEED A CREDIT LINE
MADE GREAT FRIENDS ALONG THE WAY
HOW MANY THERE ARE IT'S HARD TO SAY
BECAUSE IN THIS NEW BUS GROUP I FOUND
THEIR KNOWLEDGE HAS NO BOUNDS
IT'S ALWAYS BEEN A DREAM OF MINE
TO RIDE THE HIGHWAY IN SOMETHING SO FINE
ALL SLICK AND SHINY I WAS SO PROUD
I WAS NOW WAY ABOVE THE CROWD
ON THE HIGHWAY FOLLOWING THAT
LINE GOING NOWHERE BUT MAKING GOOD TIME
WE FOUND THAT THE THRILL OF THE RIDE
IS PART OF THE THRILL OF THE DRIVE