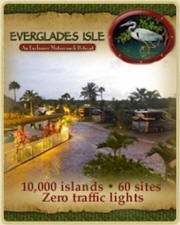 Destination: The Florida Everglades (like you've never experienced them before)
By Beth Anne Piehl

Renowned seafood restaurants, world-class shopping and spas and an exciting night-life await near the destination of Everglades Isle. It wasn't by accident that so many amenities happen to be within such a short drive from this secluded, luxury Class A motorcoach resort on Florida's west coast.

"When we built Everglades Isle, we really built it for the ladies," said Mark Connolly, Managing Director of Everglades Isle. "Of course the men like the area – there's amazing fishing, golf and numerous activities – but we've made every attempt to make it as attractive to the women as the men."

Everglades Isle in Everglades City – the stone crab capital of the U.S. -- is one of Florida's newest luxury motorcoach resort communities. Its savvy developers paid heed to a growing trend that's appealing to both transient travelers and permanent residents (and men and women alike): providing rich, quality-of-life activities and amenities in unbeatable, one-of-a-kind surrounds.

"At Everglades Isle, you're in an old Florida atmosphere, with the ambiance that accompanies that experience, but you're also close to the activities of Naples and Marco Island, shopping and theaters. We've added twice-weekly excursions to these places as part of our regular activity plans, to meet our residents' expectations," said Connolly.
In turn, the extra effort to build a sense of place, instead of just a zip code, encourages people to stay longer, invest in property and put the brakes on an otherwise mileage-accumulating lifestyle.

"We have almost any kind of natural experience you can imagine – from mangrove tours to kayaking and airboat tours of the Everglades," said Stan Muschweck, Chief Marketing Officer of Everglades Isle. "In the town of Everglades City, the seafood restaurants are world-renowned. Every February, a Seafood Festival draws over 50,000 people from the United States. The sport fishing here is off the charts. Everglades National Park is also only minutes away."

Developing a lifestyle

For Connolly, seeing the evolution at Everglades Isle into a resort destination for the luxury motorcoach travel set has been a journey with personal meaning. In 2005, his dad, J. Wray Connolly, came across the dilapidated trailer park with an old run-down marina on the Barron River. His vision to turn it into "the nicest Class A motorcoach retreat in the country" is one that was taken on by his son after his death in 2009.

"It was half-way built in 2009, and that's when I stepped in to work on it and finish my dad's vision," said Connolly, a former financier turned entrepreneur and developer.

By the end of 2009, Everglades Isle was completed. Today, it includes 61 private, beautifully landscaped lots available for rental or purchase at the edge of the scenic and alluring Everglades. The lots are 38 by 60 feet, accommodating coaches up to 45 feet in length with room for an additional passenger vehicle.

Around the perimeter of the resort are 132 boat slips at Everglades Isle Marina, about a 15-minute deep-water boat trip out to the Gulf of Mexico and to the 10,000 Islands area.

"Not all motorcoach people are boaters, but once they come to the resort, they may find they really enjoy that lifestyle as well," said Connolly. "We include a boat slip with the purchase of each motorcoach lot. All lot and slip owners become members of The Lighthouse Club at Everglades Isle as well."

For those who prefer to stay anchored on land at the Isle, a beautifully finished and comfortable 8,500 square foot Lighthouse Club includes an entertainment area, movie theater, billiards, bar, porches, spa and exercise rooms with locker rooms and a resort-style pool. Wi-fi is available throughout the resort as well.

At their private lots, owners may choose to build an authentic "Chickee hut" to complement their coach space. The Chickee huts are pole structures with grass roofs built by local native Indians, finished to the very high end inside. Interiors can be configured to include kitchens, baths or simply additional lounging or sleeping square footage (see some examples on YouTube, by searching for "Chickee huts" and "Everglades Isle.")

Combined, Everglades Isle encompasses the best of all worlds: Old-world Florida charm, natural beauty and an upscale, refined lifestyle.

"We really have created a resort for more than one season," said Connolly, noting the beauty found throughout the year, from a warm fall getaway into the early summer for Northern U.S. residents. "We want to provide the highest-quality amenities and highest quality service in a very relaxing, private environment."

And it's an environment that is also close to Connolly's heart. "There's a plaque at the resort that is a dedication to my parents," said Mark, of his mom and dad, Shirley and J. "They really are the ones who developed the vision for this spectacular resort. I think it came together better than they would have imagined."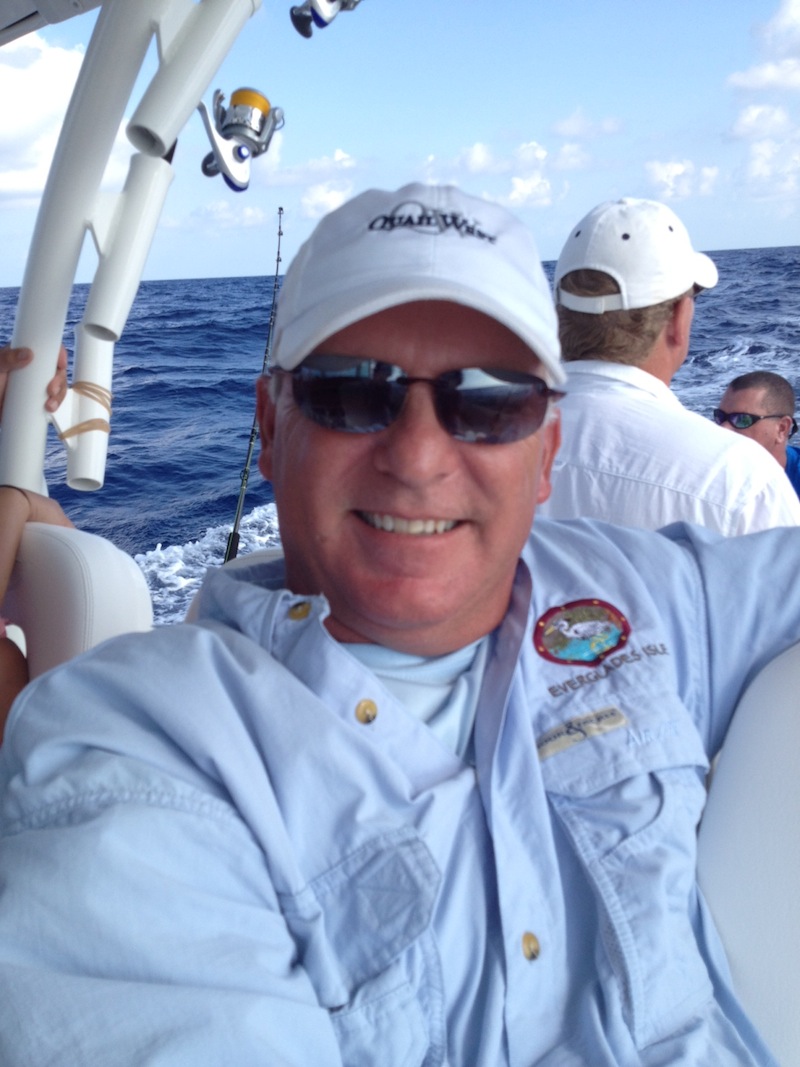 Find Everglades Isle on the Web at www.evergladesisle.com and on Facebook.