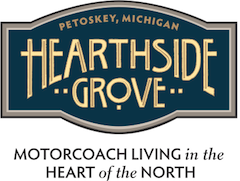 Hearthside Grove Announces
$6 Million Expansion

Hearthside Grove is nearing completion on a $6 Million expansion this June. The project includes custom build out of some of the most beautiful developed lots in the nation. Many of the new lots have been pre-sold and sales continue to be brisk. The investment continues the development of the Hearthside project which boasts an industry leading 18,000 square foot clubhouse and an existing 141 lots.

"The strong economy, low fuel prices, an unmatched summer destination and a great resort are all combining to create conditions for strong sales" says Kirk Rose, developer. The lots in the new expansion area include preserve and lake views, brick paver pads and range in size from 7,000 to 14,000 square feet with available amenities like 1,000 square foot bungalows and garages. For more information on the expansion or to make a reservation please call the Welcome Center at Hearthside Grove, 231-347-0905.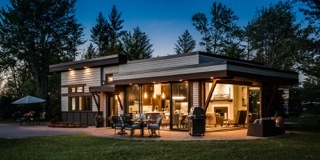 Please Click Here For A Video Presentation