Millennium Luxury Coaches: Beautiful and Smart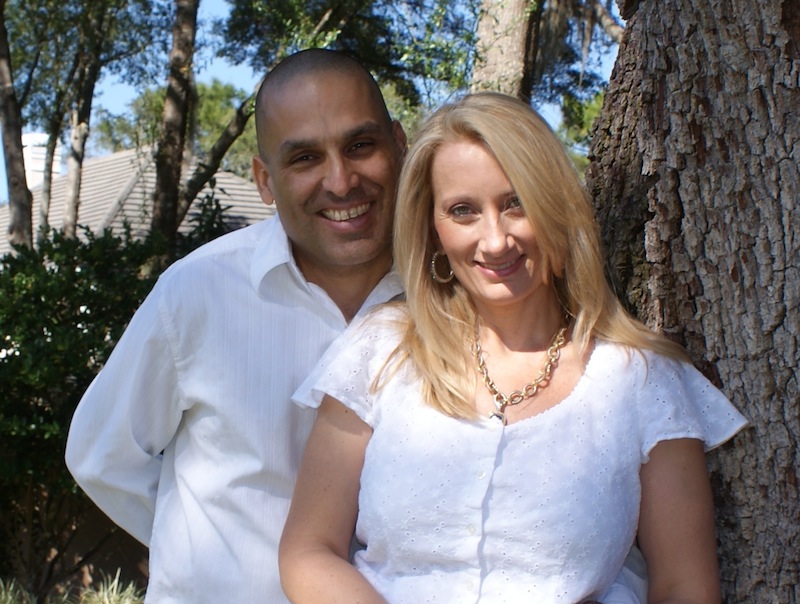 Evelyn and Nelson Figueroa know technology is driving every industry today, especially theirs – motorcoach traveling.
The owners of Millennium Luxury Coaches, based in Sanford, Fla., are committed to ensuring their customers have not just the best coach to fit their lifestyle, but one that is smart and tech-friendly in this world of rapidly advancing technology.
The coaches they convert are so smart, they can even email or text their owners.
"Our customers are ready to have the best of the best in the industry, and that motivates us to have the most advanced technology in our coaches too – the latest and greatest features," said Evelyn, whose passion for the Prevost lifestyle is evident in her range of expertise and client commitment.
Over the past 13 years, Millennium Luxury Coaches has grown from a small, 2,000-square-foot RV service business to a multi-faced operation housed in a 125,000 square-foot-facility just outside Orlando that converts and creates custom coaches. Here, customers can find the most luxurious rides on display and for sale, have them serviced and be assured that their coach is outfitted with the most up-to-date tech gear available.
"You can completely control your coach from your iPad or smartphone," Evelyn explained. "You can control when to turn on the generator, or check the status of your battery levels from wherever you are located. You can set up parameters where the coach will send you an email if the generator starts, or if the front door opens. You can have it let you know if the water tanks are getting too full. This is more than saying 'custom built.' We are always coming out with new features and we have that drive to be on the cutting edge."
To that end, the Figueroas make an excellent team. Nelson, from Puerto Rico, is the technological guru who devises systems and networks that turn luxury coaches into smart machines. "We call Nelson MacGyver, because with over 20 years of experience in the industry, he's not afraid to try anything. Nelson was in the Army Special Operations Aviation prior to the motorcoach industry," Evelyn said. "He designs things to work so easily that anyone can operate them."
Evelyn, originally from Virginia, is the creativity behind the interior design elements that bring exquisite details to these magnificent coaches, from the granite floors and countertops to the top-line furniture selections and cabinetry details.
The Figueroas' coaches are also outfitted with security cameras inside and out, which can assist in the unfortunate event of a break-in or accident. "If I'm in Florida and my coach is up in Michigan, I can go to my iPhone and check the cameras in real-time," Evelyn said. The cameras can also serve to record trips for home movies after travelers have returned home, as all footage is being DVR recorded for up to 2 months. "Some people end up using them as trip cams," Evelyn said. "If you're doing that once-in-a-lifetime trip to Alaska, you can have two months of home movies being recorded as you go.
" The latest tech upgrade the Figueroas have introduced is the "FLIR" camera (Forward Looking Infrared cameras) that operate with night vision, allowing the driver to see "heat spots" like a person walking along the road in the dark or an animal approaching the street.
From infrared cameras to responsive technology, when it comes to the details the Figueroas indeed have them all covered. "Inside the coach we do granite heated floors, granite countertops, exotic veneered cabinetry … All the furniture is designed at our own factory, so if you're extra tall and need something custom made or just looking for a special design, we can do that," said Evelyn.
Along with converting chasses, Millennium Luxury Coaches also handles remodels of existing motorcoaches. "If you have a coach now, whatever brand it is, and you want hardwood floors installed, or new electronics, we have a full department available to do that work," Evelyn said.
Millennium also has a paint and body collision center and a service department that will respond to any mechanical need or problem no matter where the coach and driver are located. "If they're having a service issue, we'll fly our technicians across the country if needed to take care of the service so their vacation isn't interrupted," Evelyn said. "Our service department is available 24/7. Plus, we can remotely access all of our units and we can help diagnose." Commitment to customer service – anytime, any place – has been the driving force behind the success of Millennium Luxury Coaches, which now builds 12 coaches a year. "We are really known for taking our customers' ideas and expanding on them," Evelyn said.
Evelyn noted some examples of ingenuity in coach design. Their company created a "rolling art gallery" for one client who wanted to showcase his glass art collection while traveling. Another family always traveled with their four cats, and they asked the Figueroas and their team to convert one of the undercarriage bays into a "kitty lanai;" they did, and when the coach would stop the motorized lanai rolled out with a screened-in porch for the cats to play and lounge with their owners.
"When our clients come to us, we try to figure out how to incorporate their ideas and make them a reality," Evelyn said. "Our customers typically are very passionate RVers. This is how they vacation, and some of them live full-time in their coaches. They just want the best, and they want it to be theirs – unique and different.
" Evelyn said that being an avid camper as a child with her family and later in RVs has given her perspective about what their customers are expecting when they purchase a motorcoach from Millennium Luxury Coaches.
"As a child growing up in the foothills of Virginia, I think I visited every campground east of the Mississippi. My parents were very passionate about it," Evelyn said. "We had tents, pop-ups, pull-behinds -- any kind of camping equipment we've used it and tried it. "Our kids (daughter Alex, 17, and son Adam, 13) don't know what it's like to be in a tent," she laughed. "We've taken them RVing since they were babies. Because we participate in the lifestyle, we understand the challenges, the needs and what's important to our clients."
To learn more about Millennium Luxury Coaches and its numerous services, visit the Web site at www.mlcy.com, or email Evelyn at efigueroa@mlcy.com. The phone is (877) 322-0190.