The Petrees: Presidential Libraries - Homes bring history to life during their Motorcoach Travels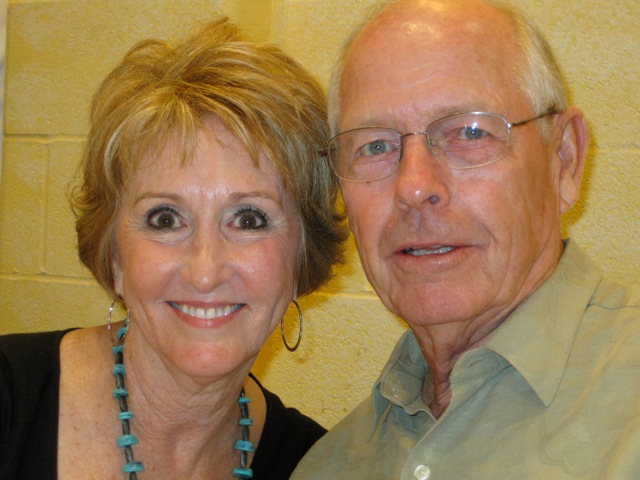 By Beth Anne Piehl
When Pete Petree's boys were young, the family started touring the country by travel-trailer so they could learn about the unique and historic sites around the U.S.

That was 30 years ago and today, Pete and his wife, E.J., continue to seek out historic points of interest around the United States, especially presidential libraries and homes.

"We are particularly interested in the presidential libraries and we've been to just about all of them," said Pete. "They are really something neat to visit, to see that kind of history first-hand. At the Reagan library in California, they have the old Air Force One there and you can actually go through it. We really enjoy that."

The Houston-based couple has a bipartisan approach to their historical touring; they've toured the Lincoln Library in Illinois, the Kennedy Library in Massachusetts, the Bush Library in Texas and the Clinton Library in Arkansas, to name a few. "Some are much better than others, but they're all interesting," said Pete.

During a five-week trip to the East Coast a few years ago, they also visited the homes of former presidents Monroe and Madison.

"Since we've retired, we've got more time to travel and when we take a trip we try to see everything within a 100-mile radius of our destination by car," said Pete.

They also take advantage of meeting with friends and fellow Prevost Owners Group (POG) members as often as possible. The couple just returned from the POG's annual rally in Las Vegas, where about 40 coaches and their owners met up for fun and sight-seeing.

"The rallies are really a lot of fun. Throughout the year the POG hosts mini-rallies in different parts of the country, because sometimes the main one is too far to travel for some," Pete said. "Most of those who attend are POG members, but we welcome people who are not, as long as they are interested in Prevost motorcoaches."

E. J. and Pete, who is retired about 9 years now from his position as president of a real estate property management firm in Texas, have spent the last 10+ years traveling by Prevost coach exclusively. "In the industry, Prevosts are considered the Rolls Royce of motorcoaches. They're very durable," Pete noted.

They purchased their current coach, a 45-foot, 1995 Vision, four years ago and had it disassembled and rebuilt to their specifications. "The past two Prevosts we've owned we have totally remodeled, which is sort of fun," Pete said.

With their custom touches in place, it's easy for the Petrees to put several thousand miles on the coach each time they set off to see a new part of the country or visit old favorites, like the mountains of Colorado, New Mexico and Montana. "One of our favorite trips was to Glacier National Park in Montana," said Pete. "You have to do it really in the summer before the weather gets too bad, but it's really beautiful. Every turn you make is breathtaking."

They also look forward to Oysterfest each spring along the Alabama coast with a group of other friends and POG members. "That's always a lot of fun, the weather is usually so nice," Pete said. "Really, just about anywhere we go in a motorcoach we can enjoy. We've made a lot of really good friends in the POG and we consider them close friends."

When they were heading to Vegas for the recent POG rally, they joined up with a few friends in their coaches along the way to caravan. "We really enjoy the camaraderie," Pete said.

Each year, the Petrees typically take three or four shorter trips and one that's a substantial three- or four-week excursion. Many times they'll travel to see their children and five grandchildren in Texas, Indiana and Washington, D.C. Other times, they'll connect with friends at annual destinations like Top Sail Hill resort near Destin, Florida, where they typically celebrate New Year's with a motorcoach progressive party.

"I'm hooked on it," said Pete, of the motorcoach lifestyle. "I've always enjoyed it."