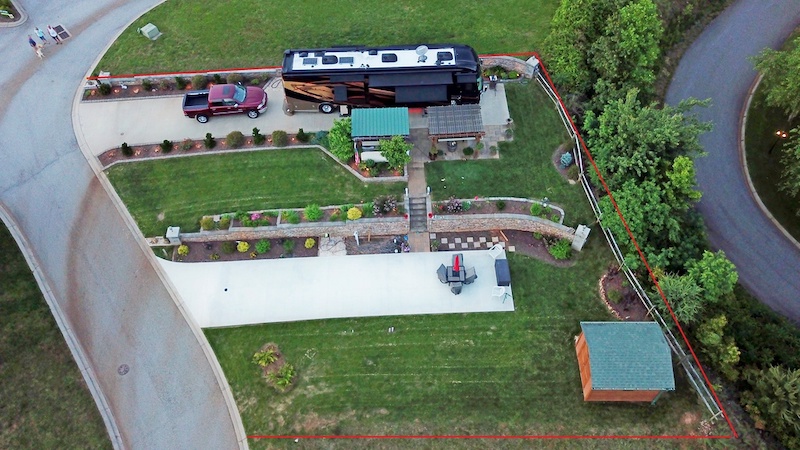 242 Sunset View Trail
Sunset Ridge Motorcoach Resort
Franklin , North Carolina
$ 189,900
Location - Location - Location
As the photos show, the views from these lots are among the best in the Smokey's and certainly surpass any other resort in western North Carolina hands down. That is if you don't want to pay $200K+ for a single lot and drive white knuckle roads to get there. Look at other resorts in the Lake Toxaway and surrounding areas. Views like this will cost you $200,00+ per lot. Arguably these are the best two lots in the resort. Lots are connected and will be sold as a pair; however, we will consider selling the lower lot separately.
Pad and utilities are already in place on both lots, ready to pull on to with 50 amp electric, sewer and water waiting. The lower lot is approx 5' lower in elevation and connected to the top lot with a lighted block and stone stairway. The top lot, #205, has a large concrete pad and plans are underway to add a 14' X 18' casita plus a 14' x 36' shelter for shade, dining, outdoor kitchen, etc. NOTE that many of the photos that I have now were taken in the summer of 2018, the existing pergola and paver pad and outdoor bar have been removed for the construction. The pergolas have been moved to the lower lot to make room for a new casita (Not included in the sale price).
Lot #205 has extensive landscaping and is highlighted at night with low voltage lights that make a truly beautiful and natural relaxing outdoor setting. The lower lot, #206, is finished with a large RV pad with lots of room for extensions for casita, pat, etc. The lower lot also included a large (approx 12x14) shed for storage. These two lots are almost directly across from the Club House and Pool; however with the position of the coach and landscaping, you will enjoy almost total privacy. You will be in close proximity to the resorts Wi-Fi antenna's which mean you will have good reliable reception. HOA/Maintenance fees are $170 a month for both lots ($85 for the upper developed lot, and $85 for the lower lot) which includes use of the Club House, Exercise Room, Pool, community events, Water, sewer, and ground maintenance. County Taxes are $435 for both lots, per year.
About the resort: Sunset Ridge Motor Coach Resort, one of the many beauties of the Great Smokey Mountains. Located in Franklin, NC, only 25 miles from Cherokee and Harrah's Casino, 28 miles from the Nantahala River Gorge, 20 miles from Bryson City and best of all, only 40 miles from I-40 via the Great Smokey Mountain Expressway and Route 23/441, all four lanes of easy driving. From the south you are only 100 miles away from the Atlanta area and the travel also is four lanes. There is no white-knuckle driving to access this resort as you will have at other high end resorts in this area of NC. Nestled on the North Carolina side of the Great Smokey Mountain range you are far from the traffic and congestion of Pigeon Forge and Gatlinburg, but an easy 1 & 1/2 hour drive if you get the urge for the Tennessee sights, Dollywood or other attractions on the TN side of the mountain range. The resort is undergoing rejuvenation with the addition of an outdoor entertainment area behind the clubhouse with pavers, waterfall and outdoor kitchen. The pool was operational in 2016 as well as the Grand Opening of the Clubhouse and Exercise Room. Residents usually have weekly pot-luck events. Wi-Fi was installed in the fall of 2018 and included in the monthly HOA fees. Sunset Ridge Motorcoach Resort shares at the entrance with The Great Outdoors RV Resort at 321 Thumpers Trail, Franklin, NC. Once pass the Office, turn left onto Sunset Ridge and follow to the top. Call for email for additional information. 757-775-1060, rla23430@yahoo.com
For Additional Information Please Contact :
Ron at 757-880-1859 or Email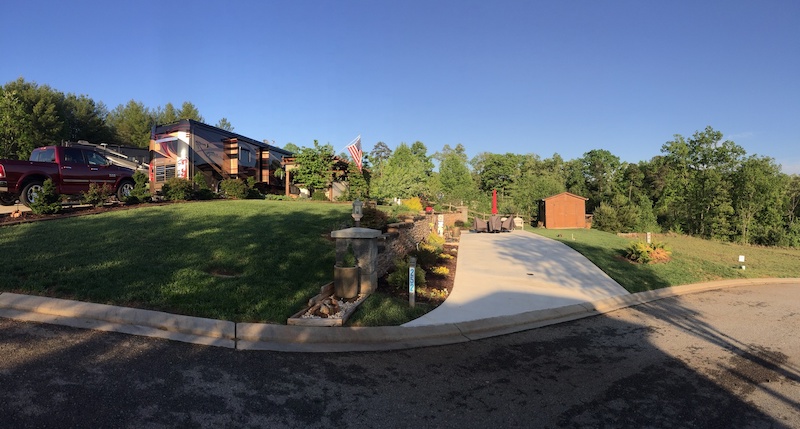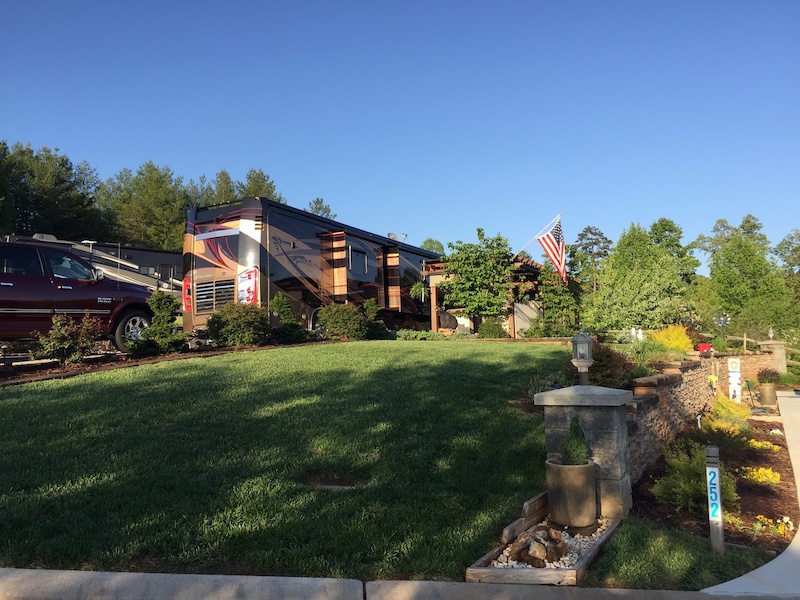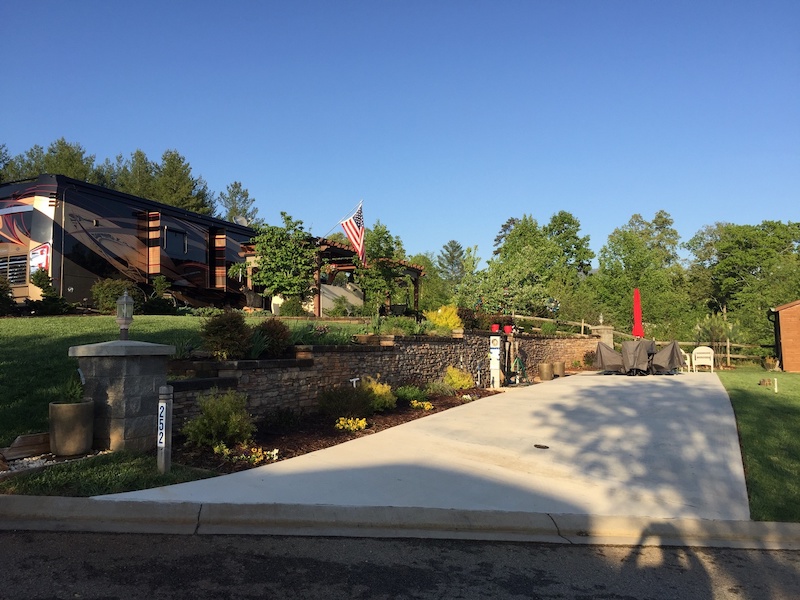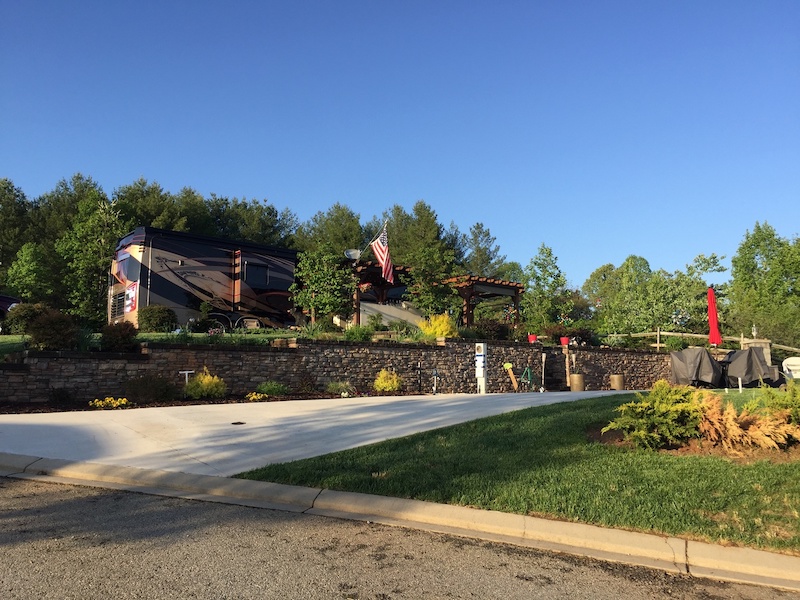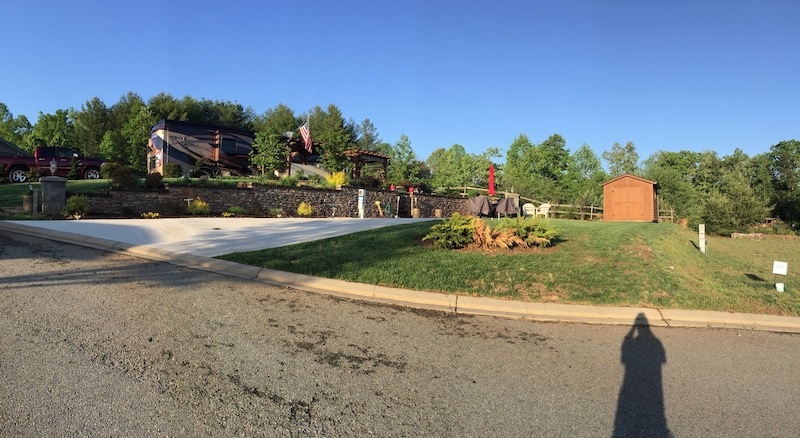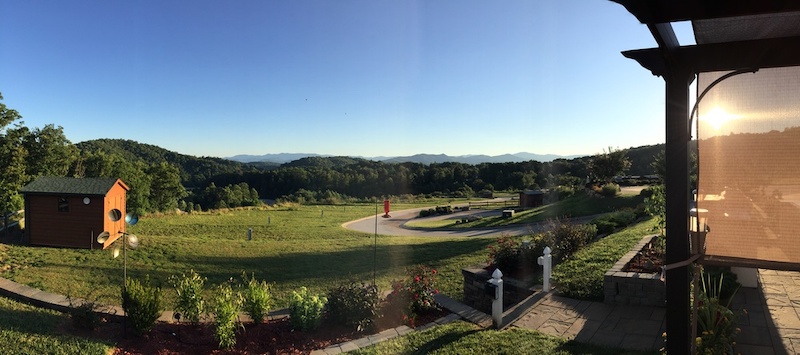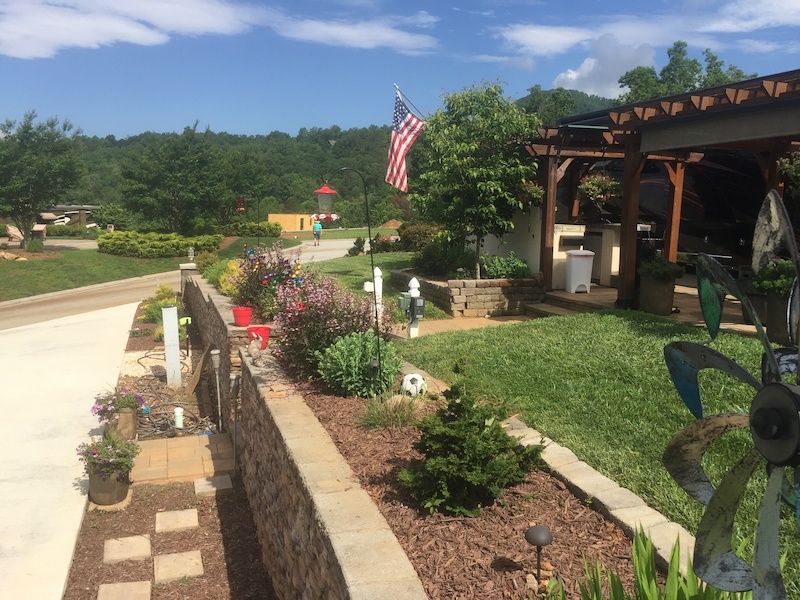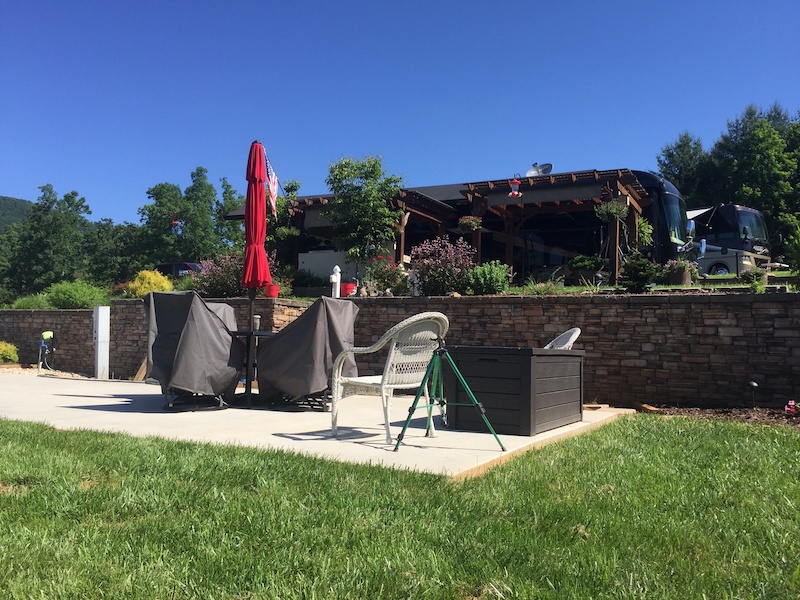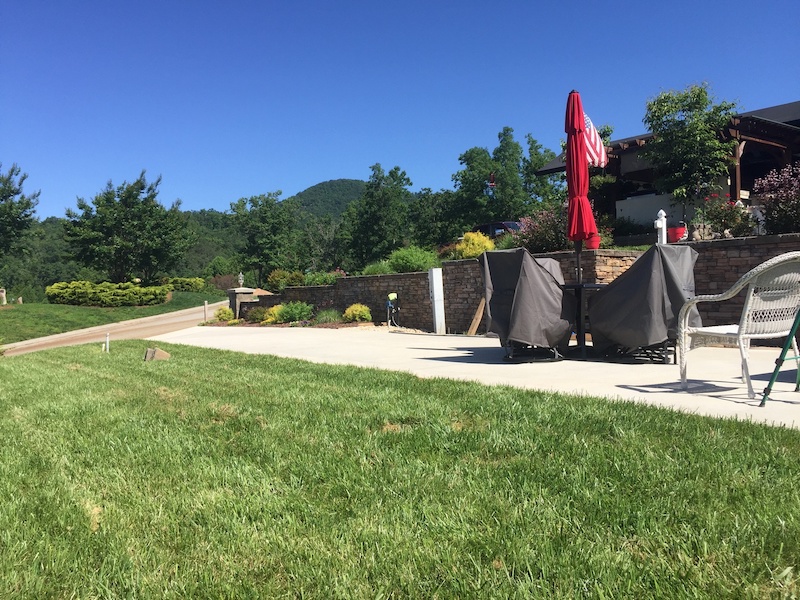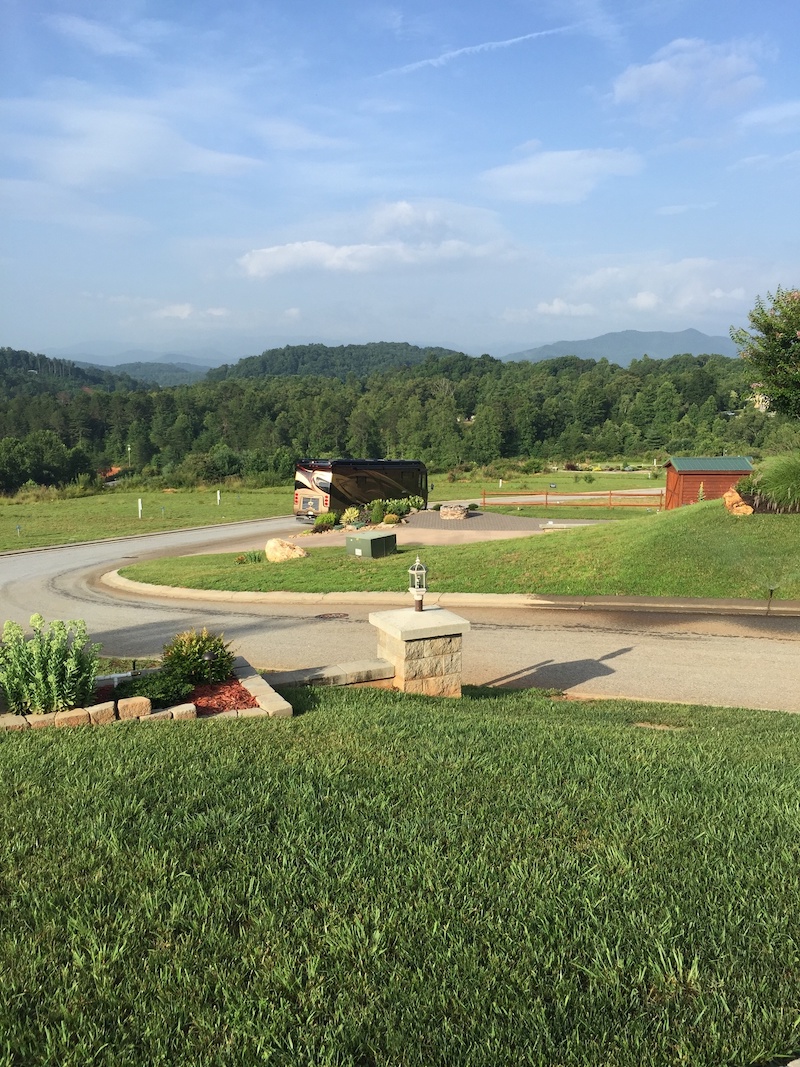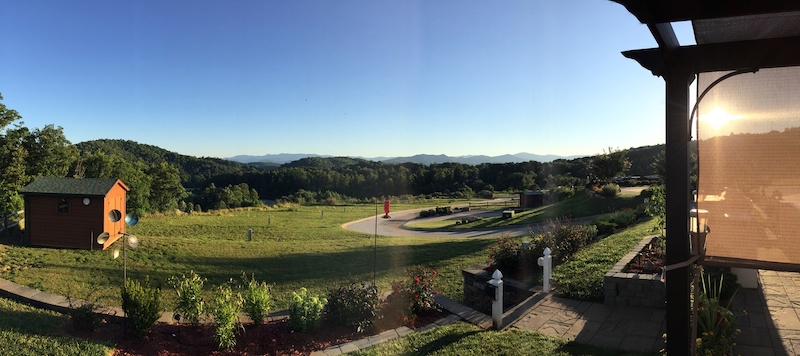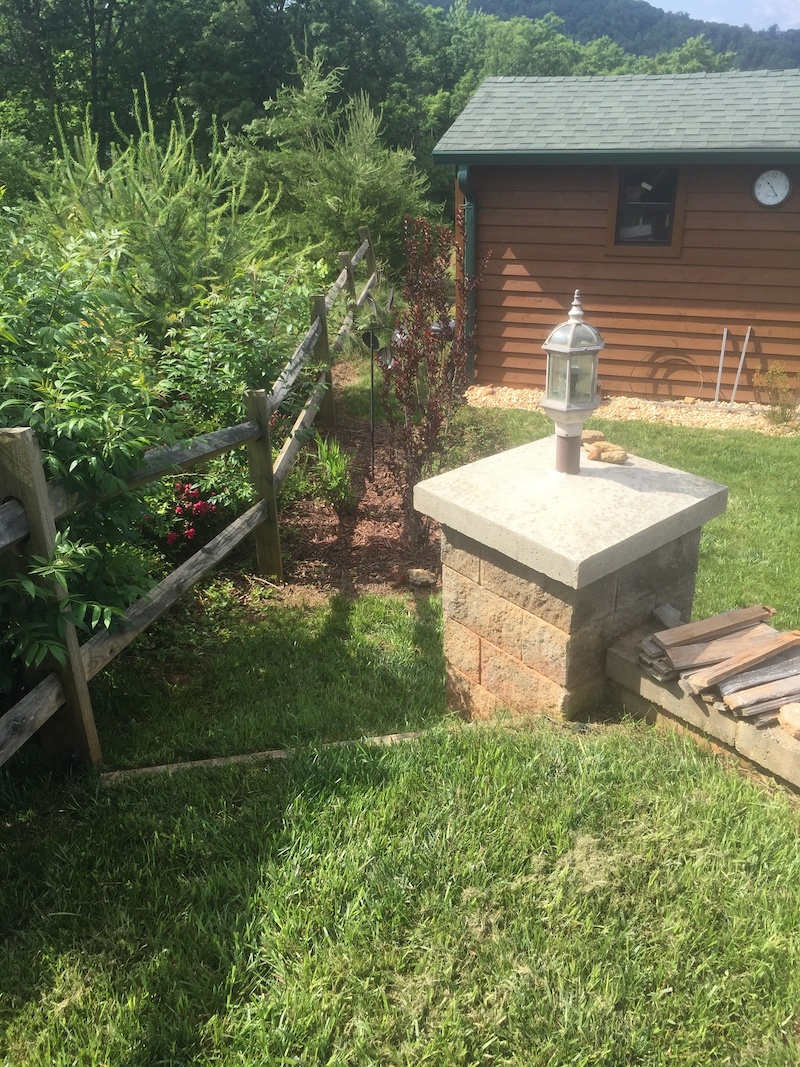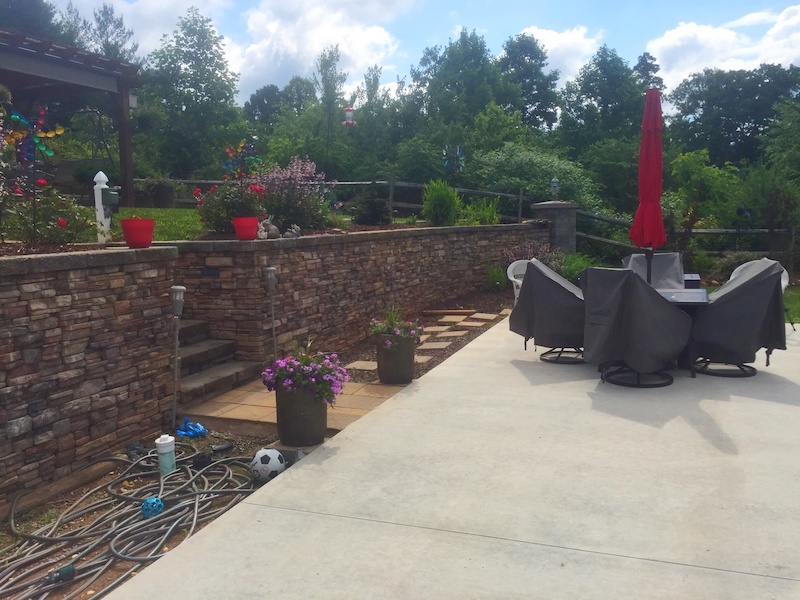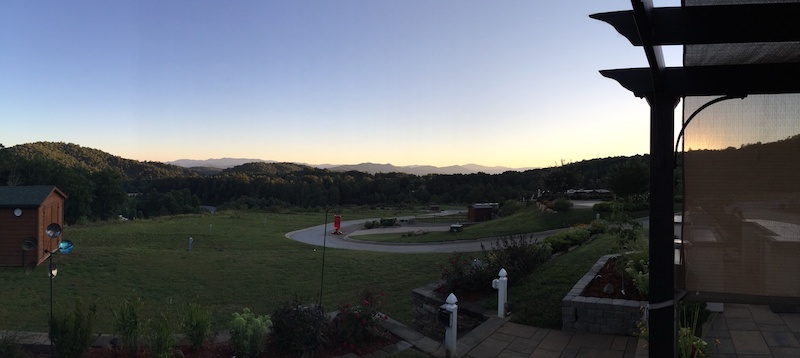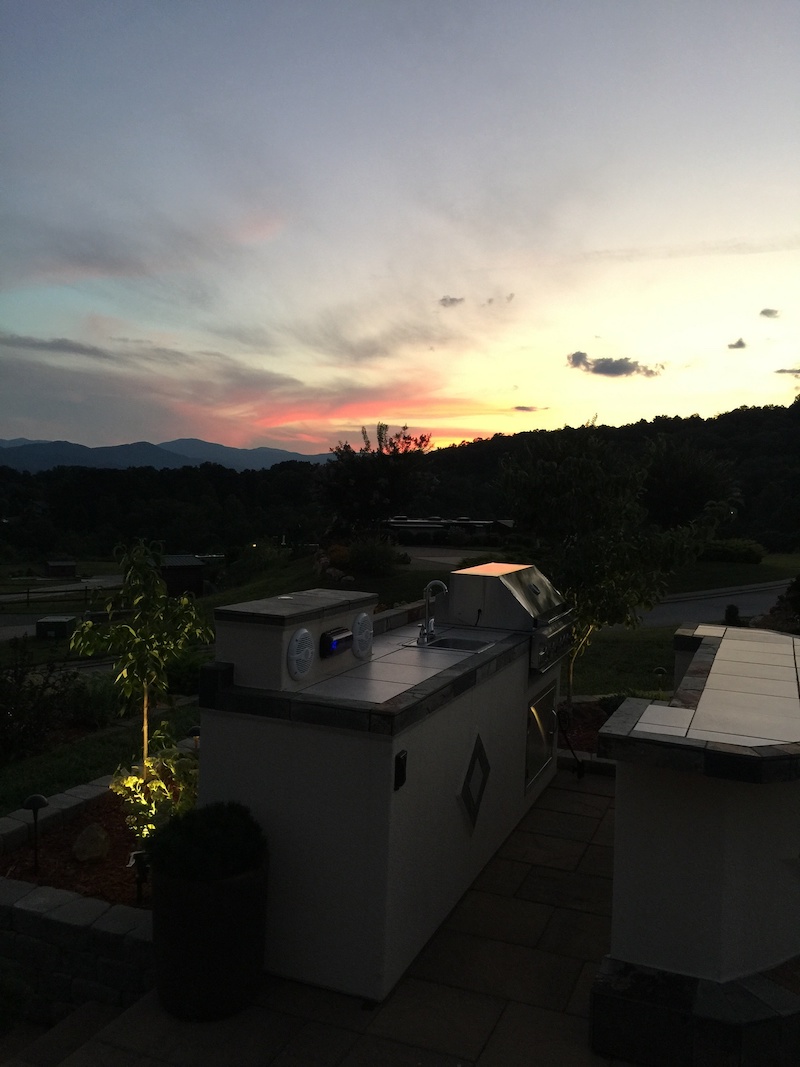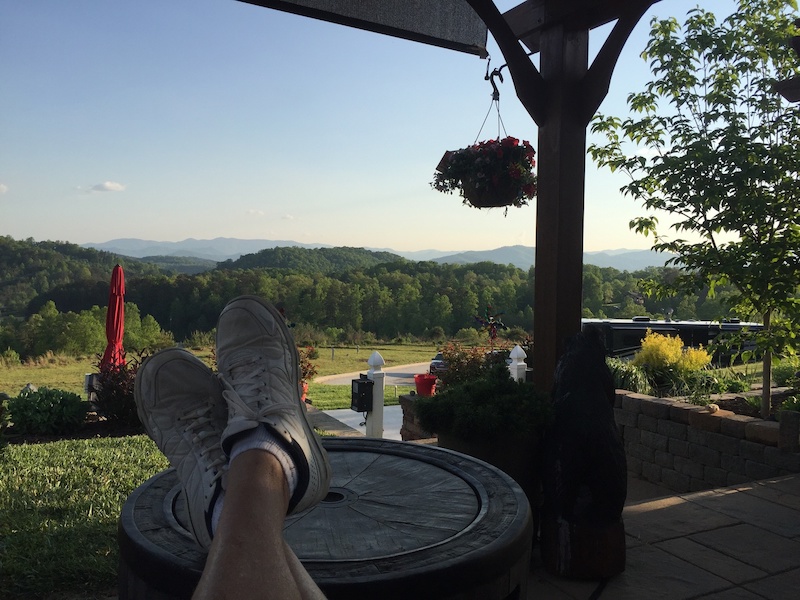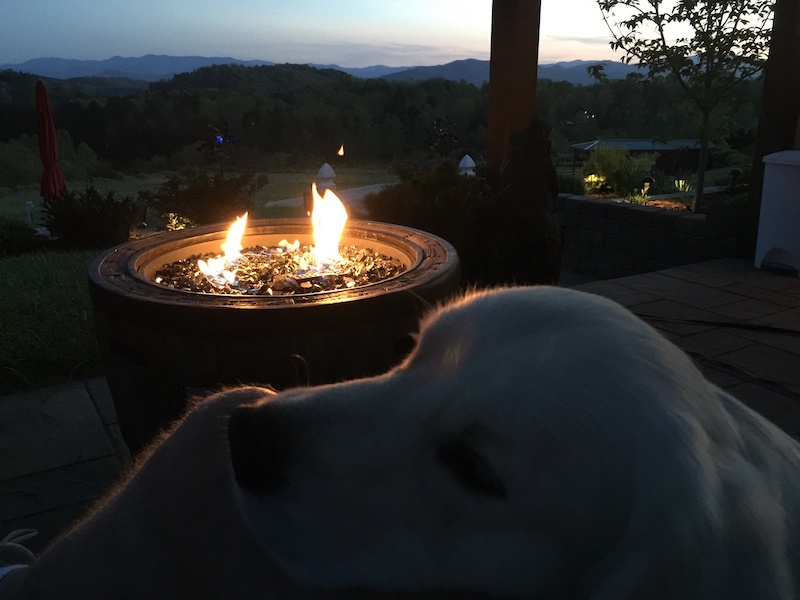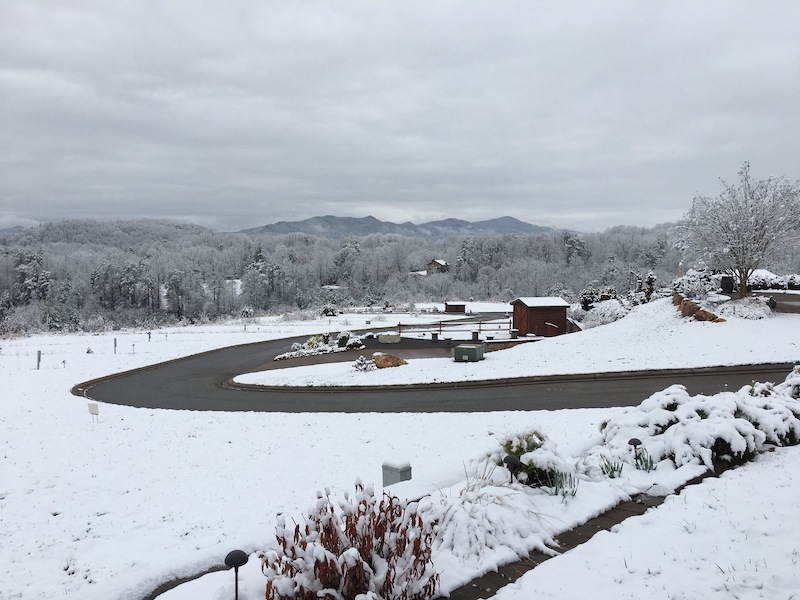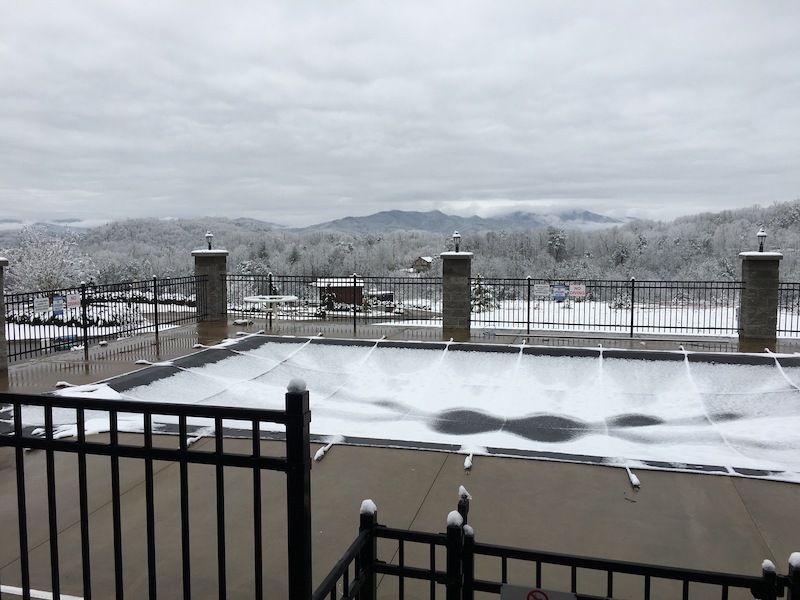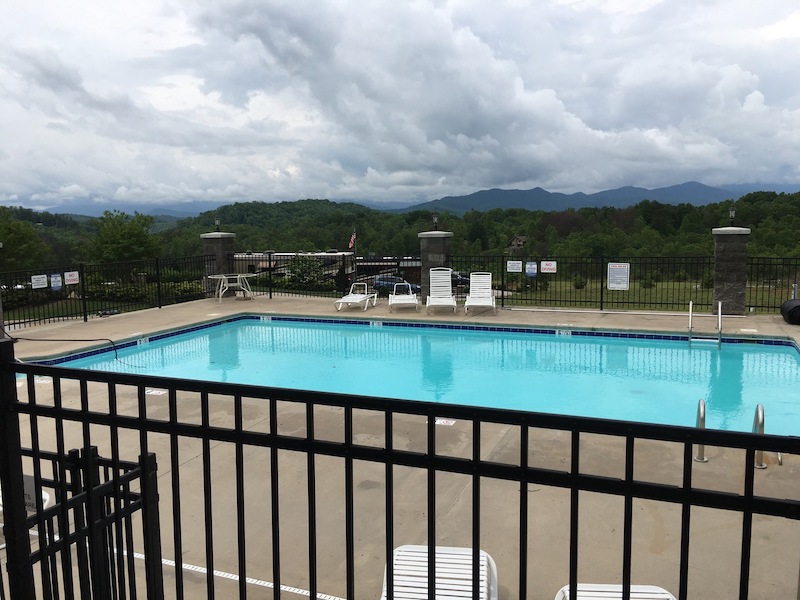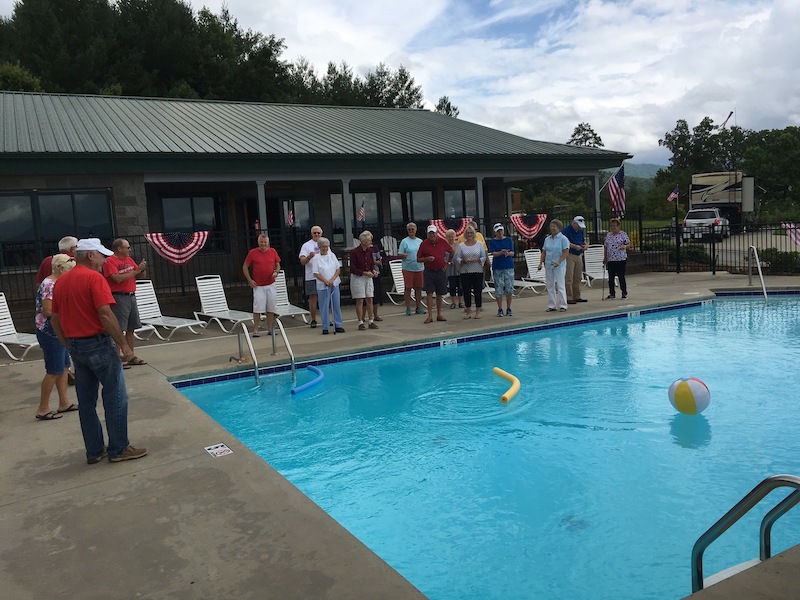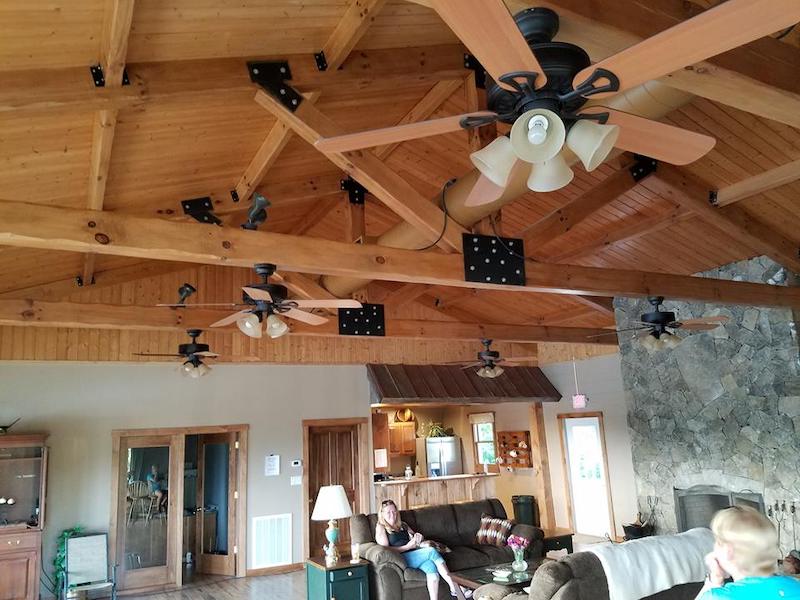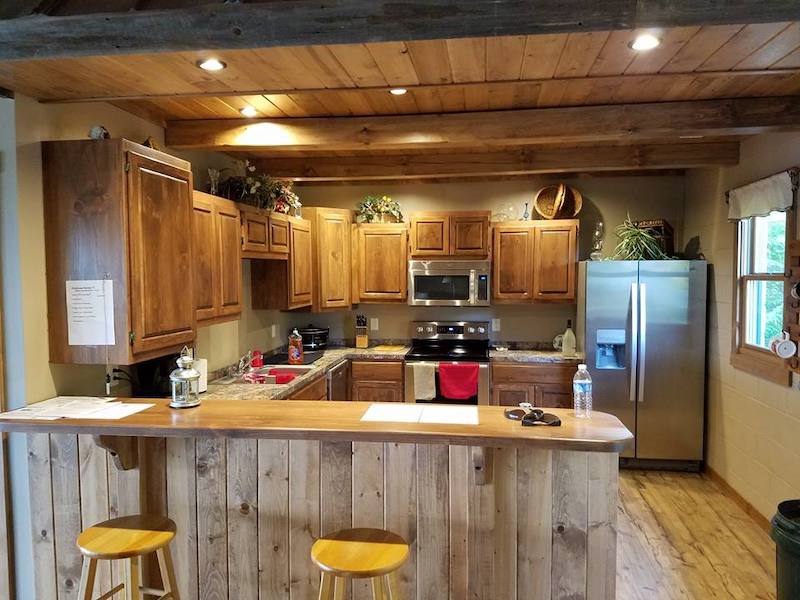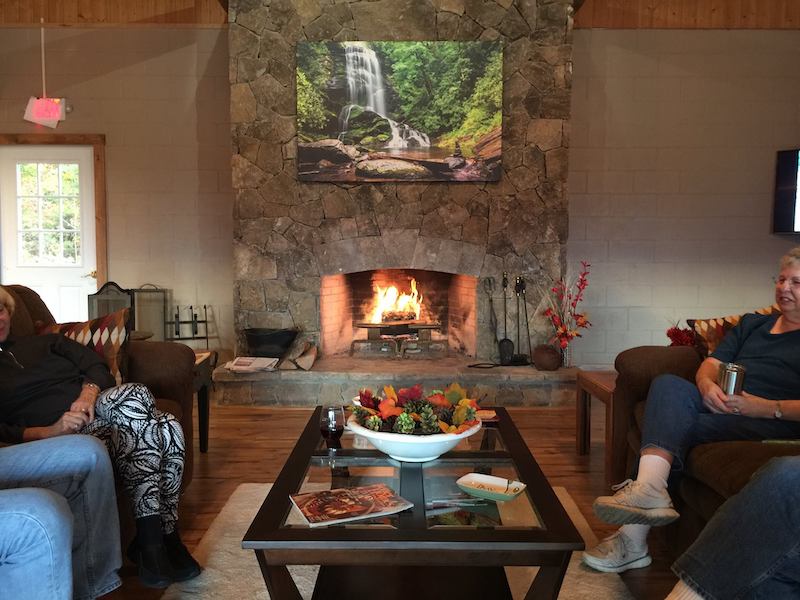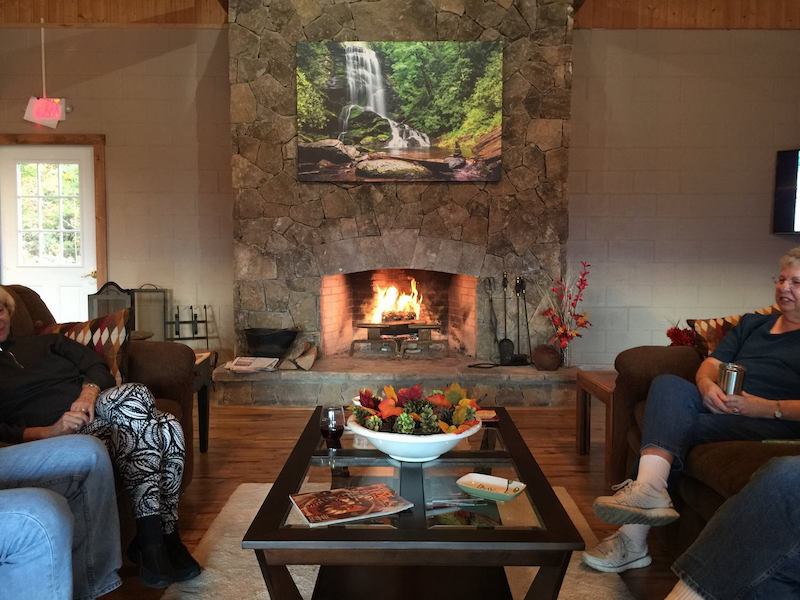 For Additional Information Please Contact :
Ron at 757-775-1060 or Email