Sponsor Profile
Heather & Bradley Twait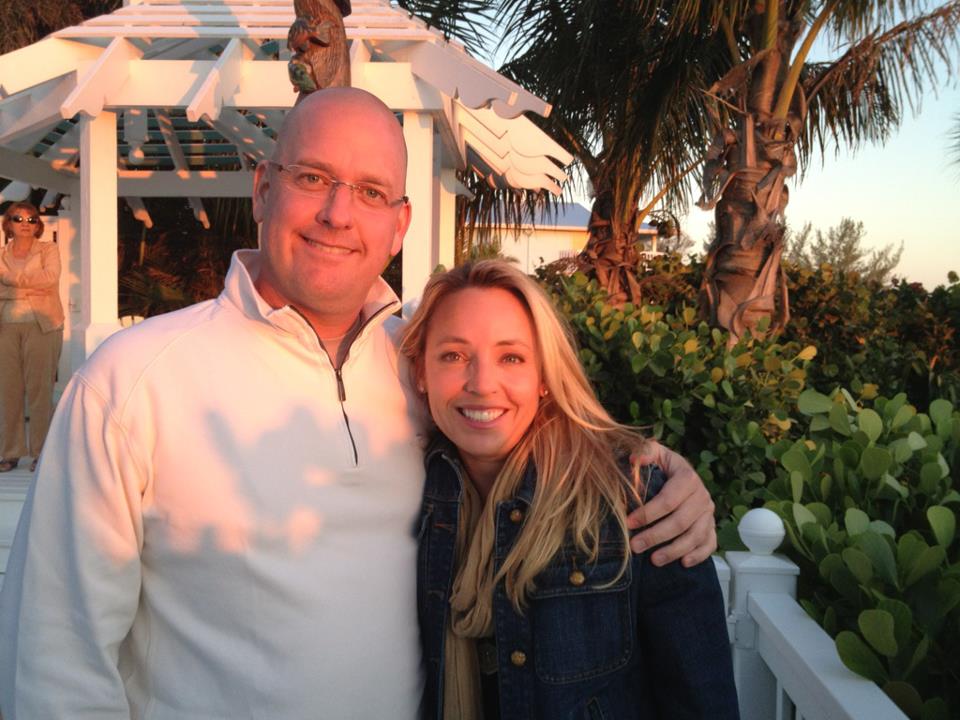 'The Best of the Best:' The Motorcoach Store hand-selects first-class coaches to exceed customer expectations

Bradley Twait has created a niche in the luxury motorcoach market by incorporating a simple principal across all facets of his business: Ensuring personalized service for every customer, every time.

Brad is the owner of The Motorcoach Store, which has a showroom in Bradenton, Florida, and an expanding online presence at www.themotorcoachstore.com. On the Web, those in the market for a stunning Prevost coach can peruse models available for sale and others which have been sold.

"We enjoy the people we work with so much. This doesn't feel like work," said Brad, from his seasonal home in Saugatuck, Michigan, with his wife Heather. "We've traveled pretty much the entire U.S., from corner to corner. We really embrace the lifestyle," Brad said. "Our dealership is built on embracing the lifestyle of the consumer. From the experiences we have had, we understand how to best cater to our customers. That's really what we have built upon and why it's such a unique dealership."

Originally from a small farm town in Illinois, Brad owned and operated a number of successful businesses before selling them and turning his focus solely to opening his motorcoach dealership. From the start, his effort has been directed to providing optimum customer service to those who contact The Motorcoach Store.
"When we had those various other businesses, we used a motorcoach to visit them around the country and we traveled full-time on a couple different occasions for up to a year at a time," Brad said. "We finally decided to sell the businesses and open the dealership a few years ago."
Prevost is his brand of choice.

"This is our niche. We are a boutique pre-owned Prevost dealership," he said. "We arrived here by hand-selecting the finest pre-owned Prevost coaches in the country. Customers are assured that the coaches offered will be the latest models, of the highest quality, the lowest mileage, the cleanest and the best price."
"Our customers are every-day people; they're salt-of-the-earth people and they all share a common interest," he said. "We've had our fair share of celebrity clients and well-known sports figures, but primarily our clients are families, retirees, professionals and travel enthusiasts of all ages."

While home-base is in Bradenton, Brad noted that his customers hail from around the country. Some make purchases from the photos and information posted at www.themotorcoachstore.com. Others fly in to tour coaches on-site. "We offer airport pick-up and drop-off, and we can arrange rental cars and luxury accommodations for our clients," he added.

The ultimate compliment is when a client purchases a coach from the online store. "I can't even tell you how many people have honored us with their trust to purchase directly from our web site, based on the photos and videos that we put out there," Brad said. "And then when they have their coach delivered, it exceeds their expectations. It's a wonderful testament."

Brad touted the expertise of his staff in exceeding customer expectations. "We've assembled a great staff of conscientious individuals who we believe are winners at what they do. We are only as successful as the people around us, and we all aim to exceed our customers' satisfaction," he added. "We have really built a nucleus of like-minded people, from the service technicians to the detailers and the finance experts. We are a very small operation and we pride ourselves on being the best."
And when customers call The Motorcoach Store, they'll get the owner himself on the other line. "I will get back to clients any time, day or night," Brad noted.
Even when the Twaits are enjoying the Prevost lifestyle themselves.
"We love to travel with all of our motorcoach friends," Brad said. "We enjoy any opportunity we can take to get away and spend time with them, touring this beautiful country of ours. It's a terrific lifestyle."

The Motorcoach Store is open by appointment only. To reach The Motorcoach Store, call (630) 558-2785, or go online to www.themotorcoachstore.com