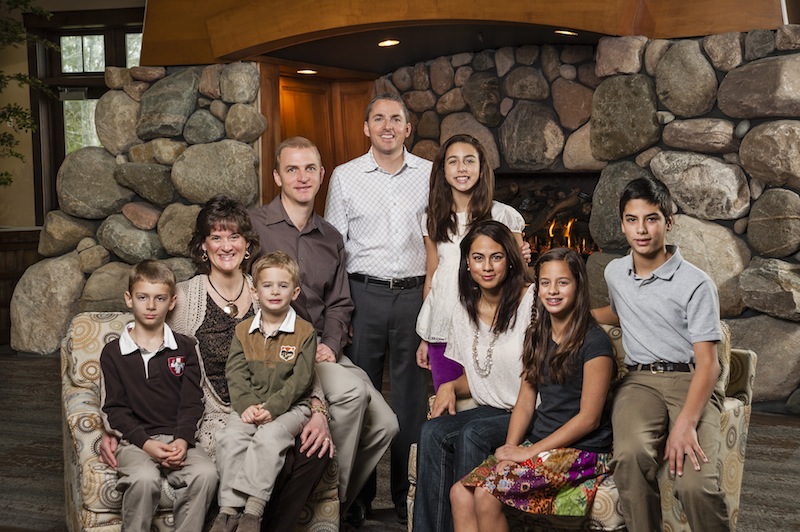 Criag & Kirk Rose
Petoskey , Michigan
Craig and Kirk Rose caught the travel bug early in life.
Their parents, Wayne and Lorene Rose, took their sons via motor home across the United States by the time they were college-ready. Wayne and Lorene might not have realized then that they were planting a seed in the boys that would years later grow into a career that has allowed them to live in the town they love, supporting their own families and creating for others a one-of-a-kind travel destination in the U.S.
The Rose brothers are the owners and developers of Hearthside Grove, a Class-A luxury motorcoach resort in the small northern Michigan community of Petoskey.
The resort is situated amidst pure, turquoise blue waters near the junction of two Great Lakes, recreational inland lakes and rivers (including a blue-ribbon trout stream, the Maple River) and boutique shopping and dining in quaint, tony downtowns.
"As a family, we believe that the Petoskey area is among the country's most special spots," said Craig. Based on the family's traveling background, he would know. "We've been really fortunate to visit all the lower 48 states, and Kirk's also traveled in a coach in Alaska, so he's ahead of me by one state," laughed Craig.
The traveling tradition is one they've carried on with their own school-aged children. Craig and his wife, Edith, have three children, and Kirk and his wife, Sandi, have two. Often, the families have pulled double-duty by taking their youngsters to sites around the United States while visiting with Hearthside Grove lot owners and promoting their resort.
"We've had some really great trips with the kids where we get to see our clients and show our kids these beautiful places in our country," said Craig, who noted favorite trips to Washington, D.C. and the East Coast; Maine; and the Outer Banks.
Kirk and his wife and kids spend more time traveling on behalf of Hearthside; for a couple months each year they are on the road in the family's Prevost coach seeing the country and sharing information about Hearthside. "There is no better way to travel than in a motorcoach," said Kirk.
For the Roses, that's a sentiment they embrace in both their family and business lives. Creating community in their hometown The Roses have long found success merging customer service excellence with traveling.
For 25 years, Wayne and Lorene owned the Kilwin's company, a renowned candy confectioner and chocolatier headquartered in Petoskey. During that time, they were churning out delectable goodies, opening franchises and running their bustling business, while fitting in travel with their sons and showing them the country.
Once Craig and Kirk were in college, their parents looked to transition into a more seasonal business so they could travel themselves during the North's colder months. In 1992, they bought 30 acres of land just north of Petoskey and opened a KOA Kampground, which has won numerous national awards through the decades. Both of their sons spent time working at the campground; it has 208 units for all sizes of RVs and tent camping, plus additional cabins available for rent. "It's very clean, there are lots of kids' activities and there is anything you can think of to do in the area," said Kirk.
As the brothers graduated from college and started families of their own, they looked to branch out in a new direction –but following their parents' lead. About a mile and a half up the road on Michigan's U.S. 31, the Roses eyed a 140-acre parcel of land with rolling landscape, thick with woods and access to a major transportation route. "It was a great fit for what we wanted to do," said Craig.
Hearthside Grove was indeed a fit for the natural setting of Northern Michigan. In total, 300 unique parcels will be situated among 140 acres; 142 have been developed so far. Lots range in size from 6,500 to 16,000 square feet, and Craig notes that no two are the same dimensions. Plus, lot owners have outfitted their parcels with luxury amenities, such as outdoor kitchens, fireplaces, patios and seating areas and bungalows that provide more space for guests.
Owners and guests hail from 38 to 45 states depending on the season. "We've been able to weave the lots into the natural landscape so the natural beauty of the property has been allowed to show," he noted. "We are reluctant to just go in and cut down a bunch of trees. I think because Kirk and I were brought up in this area, we focus a lot on making sure the look and feel of the resort blends with the area."
In addition to the natural features, the manmade facilities define luxury. An 18,000 square foot new clubhouse complements the original pool/clubhouse. The new facility is the activities and administration hub of Hearthside, and will eventually also have a pool.
New activities are continually being added, such as cooking classes in the professional kitchen. "We have developed an atmosphere of community, and people can feel that. We make people feel at home with our Midwest hospitality, coupled with the sophistication of an exclusive resort," said Kirk.
Plus, the amenities that draw many Northward are unique themselves. Within Emmet County, where the resort is located, guests can visit one of just 7 International Dark Sky Parks in the country at the Headlands; bike or walk the 30+ plus mile paved Little Traverse Wheelway that skirts Little Traverse Bay; or plan a day trip to storied Mackinac Island.
The cooler climate of Northern Michigan appeals to many out-of-state lot owners, Craig noted; they can leave the heat and humidity behind during weeks spent up North. Plus, Hearthside Grove remains open year 'round for those who love the snow and plan to snowmobile or ski at one of several ski resorts in the immediate area.
"There are very few places that can compete with the scenery and amenities of Northern Michgian," said Craig. Even, the Roses are learning, Disney World.
"It's nice when you choose to settle in such a beautiful place – everyone wants to follow you there and it becomes a magnet for friends and family. We have one couple who are grandparents, and in a fun way they are competing with their grandchildren's other grandparents, who live near Disney World," Craig said. "Recently, they've been winning out – the grandkids want to come to Michigan instead! "It has just been such a blessing to be able to expand and grow in this fun industry, in the place that we love," Craig said. "We feel like there's no better place to do this than in Northern Michigan."
For more information about Hearthside Grove, visit www.hearthsidegrove.com