Owner Profile
Donna & Joe Regenstein
Ft. Myers , FL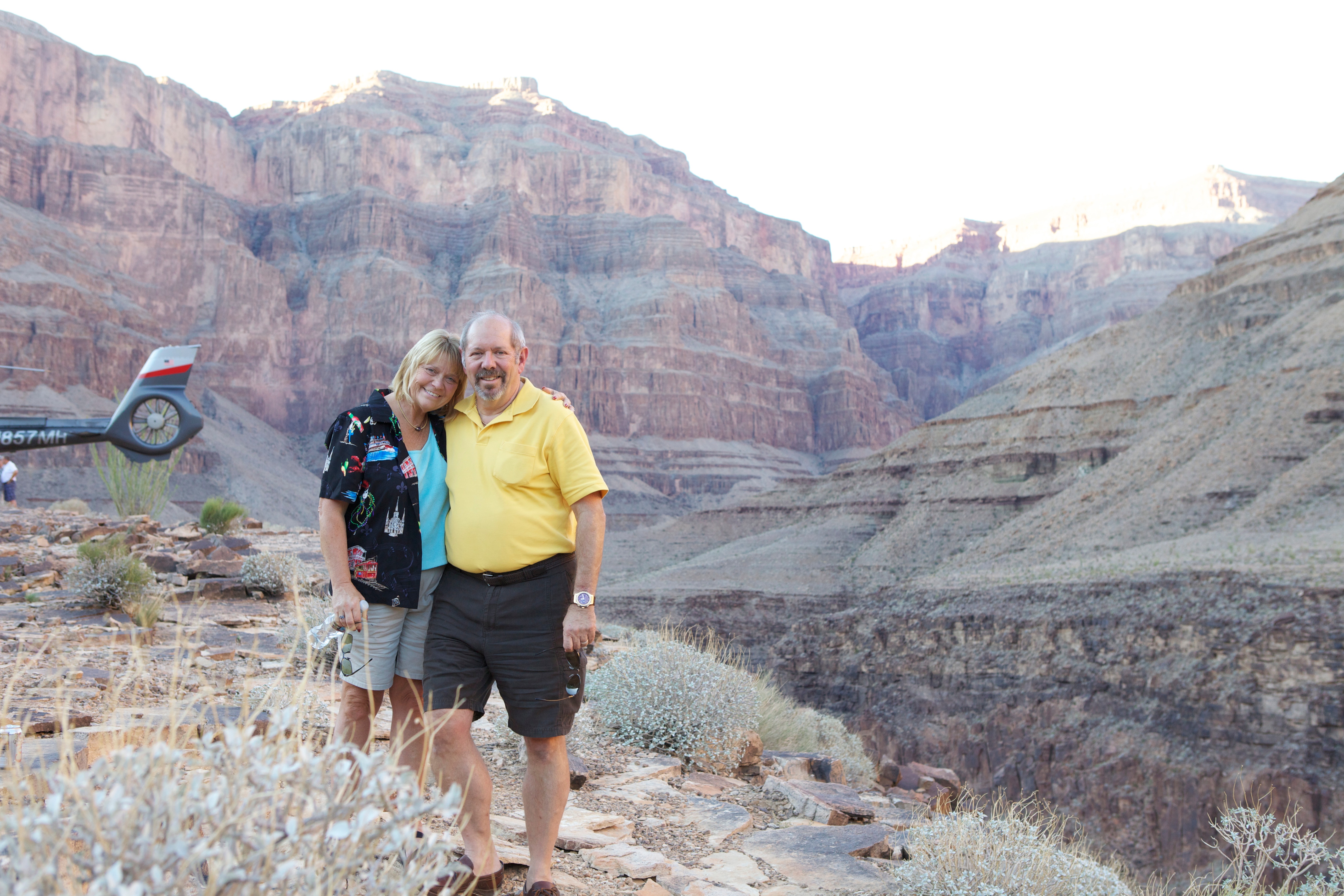 Joe Regenstein spent much of his working life flying above the United States from coast to coast, traveling for his career in manufacturing. When he retired about 11 years ago, he was determined to see it instead from ground-level.

And he has.

Each year, Joe and his wife, Donna, log about 20,000 miles in their motorcoach traveling the U.S. and Canada. Many of the places they've visited over the last decade in particular have been the result of motorcoach touring caravans that they join to bring them to spots the couple may otherwise not have visited on their own.

"I've been to places I probably would never have seen, like the Vermont Teddy Bear Factory – it's phenomenal," said Joe. "In Colorado, we went to the Celestial Seasonings tea company and saw how they make tea bags. I was amazed at how little true tea goes into the bags; it's pallets and pallets of spices."

Joe said organized caravan trips for Class A coaches typically include about 20 rigs, with accommodations and stops pre-arranged by the tour company. Coach owners are welcome to explore on their own at each destination and meet at the campground, or follow along with the group to various stops.

"The trips are usually anywhere from seven days to 48 days," Joe said. "Some have been to rallies and others travel from town to town every day or two. I think I've been on 24 or 25 of these kinds of trips."

And the Regensteins, who call Ft. Myers, Florida, and Las Vegas home, have many more planned. This spring, they're planning a Cajun caravan and Mardi Gras tour in southern Louisiana that will take them to the back bayous for a true southern experience. "We'll be trooping through the swamps," Joe said with a laugh.

"These tours are not lining up and driving down the road. They tell you what's along the way to stop and to be back at the campground at a certain hour, which is nice because you don't have to worry about rushing into a camp and getting a site – you can enjoy traveling and adventures without having the worry. And in the process, you meet a lot of people – people we still travel with. It's amazing."

One particular tour that stands out for the Regensteins is the Lewis and Clark Trail, which begins in St. Louis and zigzags thousands of miles westward across the expanse of the U.S. to the Pacific Ocean. "I didn't realize how far you could drive across the country and keep crossing the Missouri River!" Joe noted. "And when we followed that trail, the (tour company) did it as close as possible; we were driving through cornfields and the docent along the way had figured out where they had portages going this way and that way."

Seeing American history in such an up-close and real way has become an interest of the Regensteins as they enjoy the motorcoach lifestyle.

"They try to keep you off the Interstates so you can experience these tours," Joe said. "You realize while you're driving this motorcoach, across these wide open spaces with mountains ahead, that people did this on horseback and covered wagons. You wonder what they were thinking when they were coming across these landscapes and it really gets you interested."

It also gets Joe's camera clicking. He estimates he's taken at least 25,000 photographs of the couple's many adventures, with spectacular scenery, historic sites and wildlife around many turns.

Joe says he began traveling by motorcoach when his children were younger and the family had pets which they did not want to leave behind. In 2001, Joe and Donna bought their first Class A coach and headed toward a New England fall color excursion when the terrorist attacks occurred on Sept. 11. They were stuck in Williamsburg, Virginia, when the national transportation grid ground to a halt.

After Sept. 11, Joe said motorcoach travel took on renewed appeal. "I've never liked airplanes again," Joe said. "Travel is not what it used to be."

For the last decade-plus, they've mapped their preferred motorcoach routes – like their annual trek back and forth between their Florida resort lot and their home in Las Vegas – and made time for new adventures.

The couple recently attended their first Prevost Owners Group rally in Las Vegas in October and took the long way back to Florida – via Washington, D.C. "When you're in a motor home, it's always on the way," Joe said with a laugh. Next September, the Regensteins have a trip planned to Churchill Manitoba, Canada, to see the polar bears way up near the Arctic Ocean ("Which is also on our way to Florida," Joe joked).

Recent trips brought them to the Maritime Islands in Eastern Canada and to the northern tip of Newfoundland. "Newfoundland's a big rock, basically – not a lot of dirt," Joe noted. "As you drive along the roads, you can see where the locals have used yellow tape to rope off the dirt areas to grow gardens and vegetables. The towns are great, but getting between Point A and Point B can be boring. It's something I'm glad that we did it, but I'm not sure I'd rush back to do it again."

The traveling lifestyle is one they've fully embraced. "We now live in the coach about 7 and a half months a year," Joe noted. They travel in a 45-foot Prevost unit converted by Parliament. .They are in the process of building a new one that is being designed from the ground up by Millennium Luxury Coaches. This coach should be ready by April 2013.



The new ride will help the Regensteins finish a loose goal they have of taking a coach into every state. "I've kind of lost track of it, but I'm pretty sure that the last state is Minnesota, which we will take care of next fall," Joe said.

"Motor coach traveling is something that we really enjoy," he added, "and we plan on doing it for a lot longer."

Joe noted that the number of touring companies has decreased with consolidations of companies over the last few years. A couple of the companies he has used include Fantasy/Creative RV Tours and Tracks to Adventure.