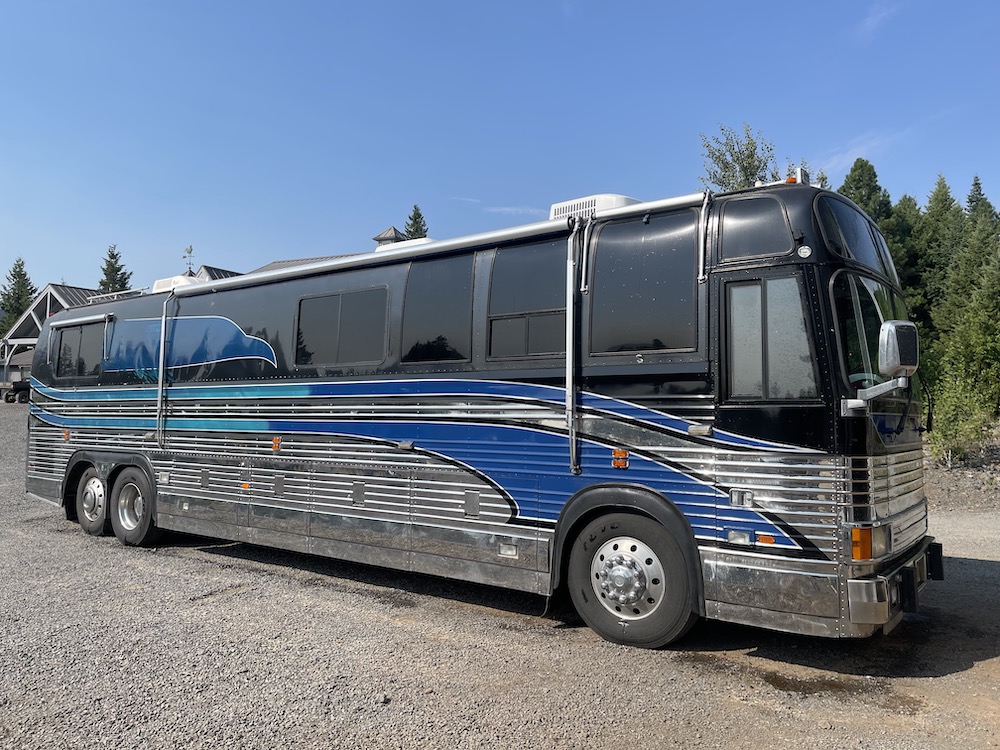 1988 Prevost Marathon XL 40
Non Slide
$ 110,000
350,000 Miles
Selling my 1988 Marathon Conversion, Prevost La Mirage edition 40ft, it has no slides. The coach has been customized for road travel.  Without the slides there is more room when on the road. Campsite hook up is made simple with the electrical & water on power reels. There is also a sewage macerator pump with a hose on an power reel. This is great if you have access to a sewer clean out at home to pump out the waste tanks. There is an additional manual hose reel connected to the on- board pressure washer for cleaning the coach on the road.  The freshwater system is 100 gallons with soft/water and dual water pumps.  If one fails, you are still good to go. There is a 20-gallon insulated electric and engine heated water tank. Besides heating the coach, the reconditioned Webasto will preheat the water allowing endless hot water.
In General, the coach has. has an 8v92 Supercharged and Turbocharged 500 HP engine that was installed 21,000 miles ago, 5 speed Allison Transmission. There is an additional engine cooling radiator with electric fans behind the front bumper. The engine fan is oversized, and has a new radiator in front of it. Feature a  custom chrome exhaust/muffler extends beyond the roof keeping your tow vehicle clean. Jakobs 2 stage engine brake, Ross full hydraulic power steering, tag axle with air lift, cruise control, fast idle, updated rear end, electric engine block heater, musical horn, air front door lock, air generator rollout tray, Air step slide cover and air front couch to bed conversion. All powered by a separate air compressor for Aux air.
All new tires, 6 New 6-D AGM batteries for the house, 4 new engine batteries, 1 2022 generator battery, all the air bags, air valves, Air Dryer (2022), front end parts have been replaced within the last 100,000 miles.  new Xantrex inverter with new remote, new 400-amp (oversized) transfer switch.  New 2000 watt roof xantrex solar charging system. Reconditioned Webasto system, new domestic water pumps, 2-year-old 90 deg Boston Gear box, new belts, hoses, recent shocks.
Brand new flex steel driver and copilot seats. Drives side has air ride to maximize comfort. All this matches the already refurbished interior.  The refrigerator, instahot, built in blender +, trash compactor, and convention microwave have been updated look and work like new.  New LED interior lighting throughout.
The main salon has two flat screen TVs, one is a small overhead monitor, the other is a "Pop Up" TV that rises out of the cabinet via remote control.  
The bedroom has a Queen dual control sleep number bed with an ½ adjustable bed for sitting up to watch the flat screen tv or enjoy a cup of coffee.  Power sliding windows at the touch of a button by each bed side. Air powered bed lift to access under bed storage.  Surround sound, DVD and a computer that displays on the TV via remote keyboard to view the internet from bed.
Headlights upgraded to super bright bulbs, new color rear camera with side and front cameras + DVR feature that records all events on an 8 hour loop. Custom LED tail lights and center brake light, updated docking yard lights remote spot light, fresh Zip-Dee awning, special musical Horn, VIP wood steering wheel, new Panasonic front Radio with back up camera featuring Andriod and Apple car play.
The coach has a 18kw generator new 4 years ago. the exhaust system vents through roof to make it almost silent. There is a remote blower and fan to keep gen set area cool. The coach has 2 roof airs serviced this year for the galley and main salon with electric heat.  The Bedroom has two heat pumps to insure a perfect night sleep.
Diesel tank is 150 gallons, Gray and Black water tanks have new dump valves.
This has been my personal coach for 20 years. I am a master mechanic who has worked on RVs and Yachts for almost 50 years.  All the recent upgrades were done planning a long trip to the Alaskan Canadian area. We had a change of plans and would like someone to enjoy (at a fair price) a coach that will sell for far less than what has been put into it.

Speedometer was replaced at the same time as the engine.  Actual mileage is about 350,000
For Additional Information Please Contact:
James at 541-605-9444 or Email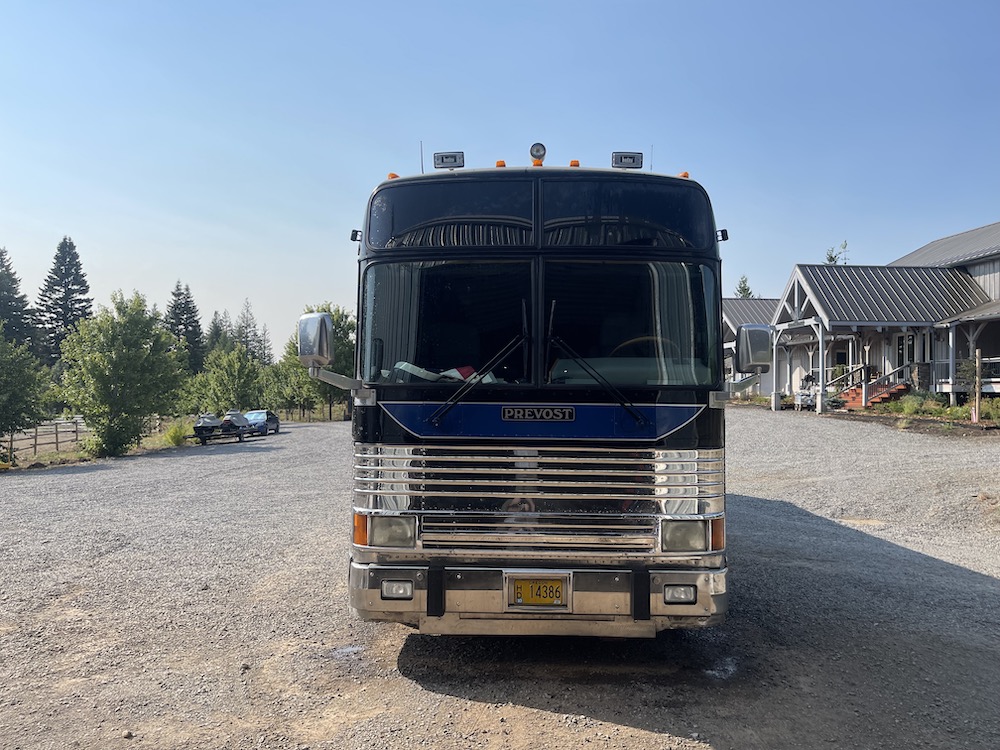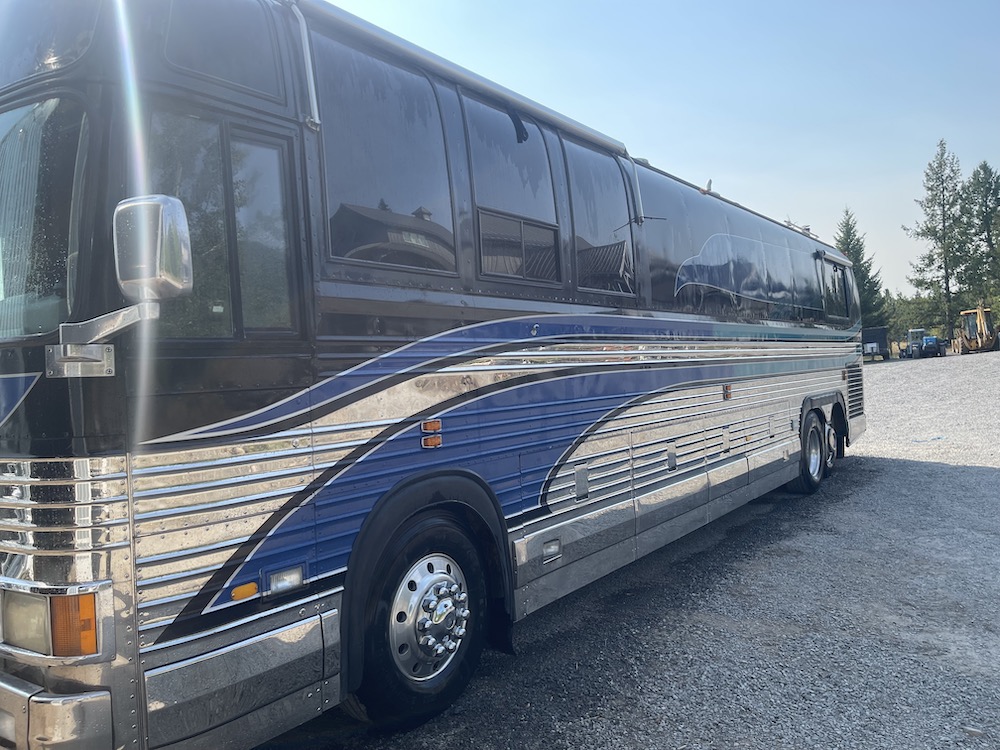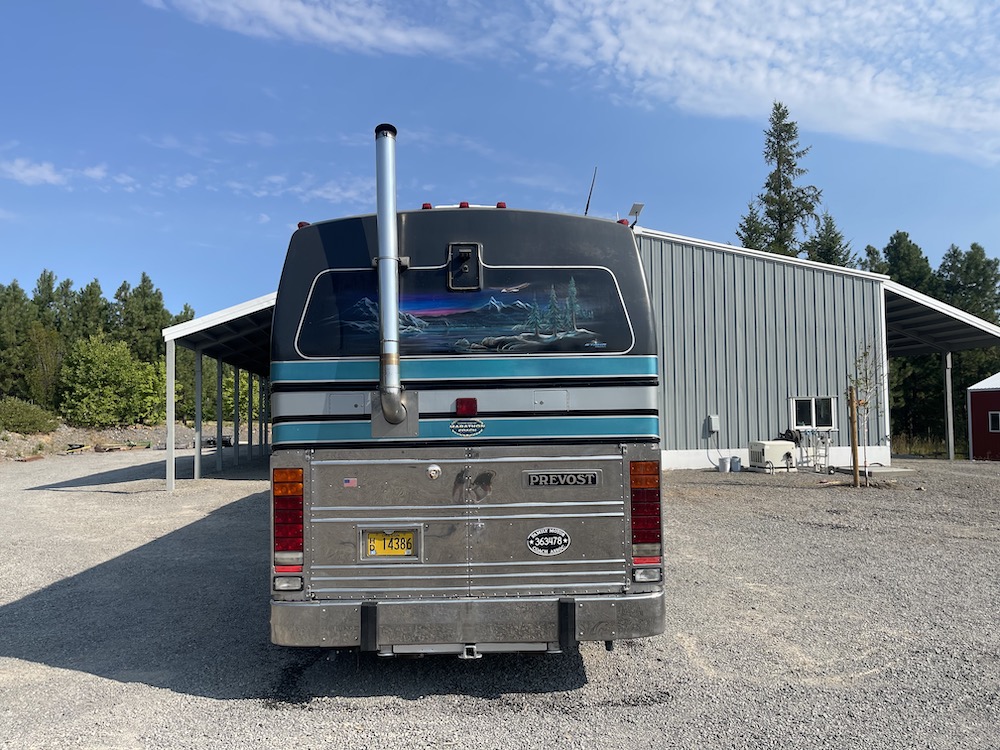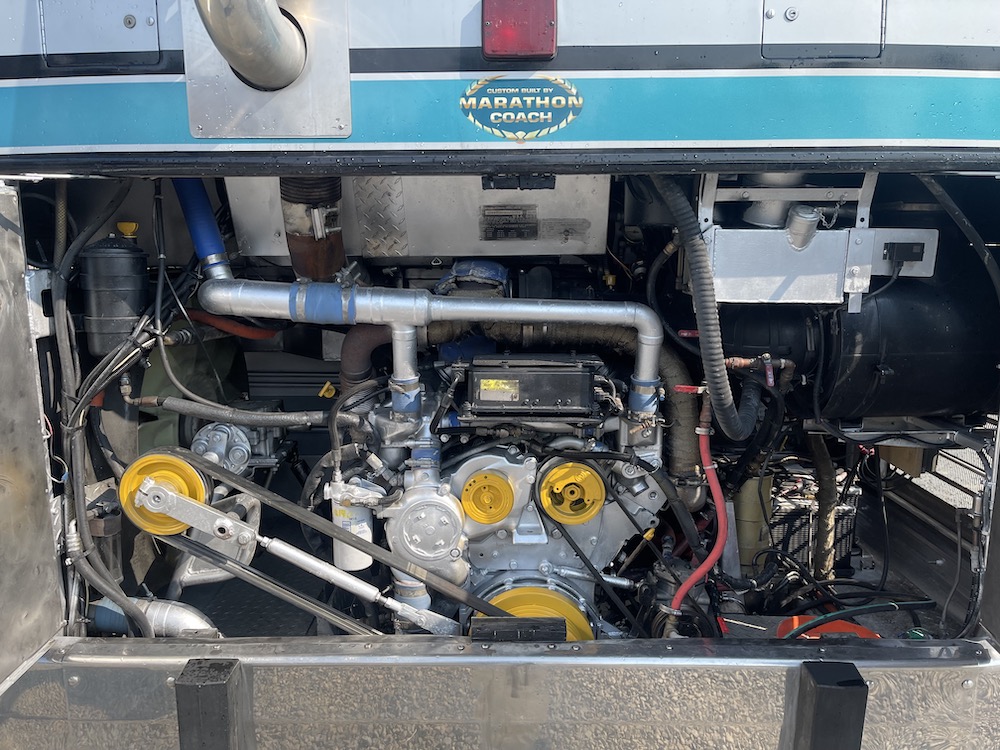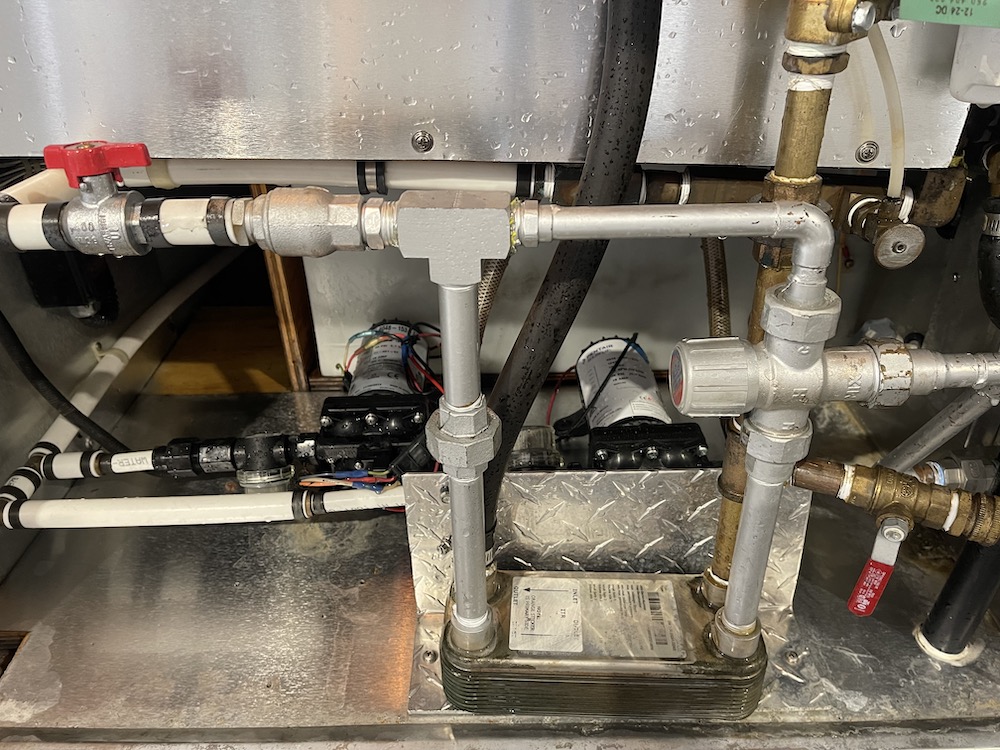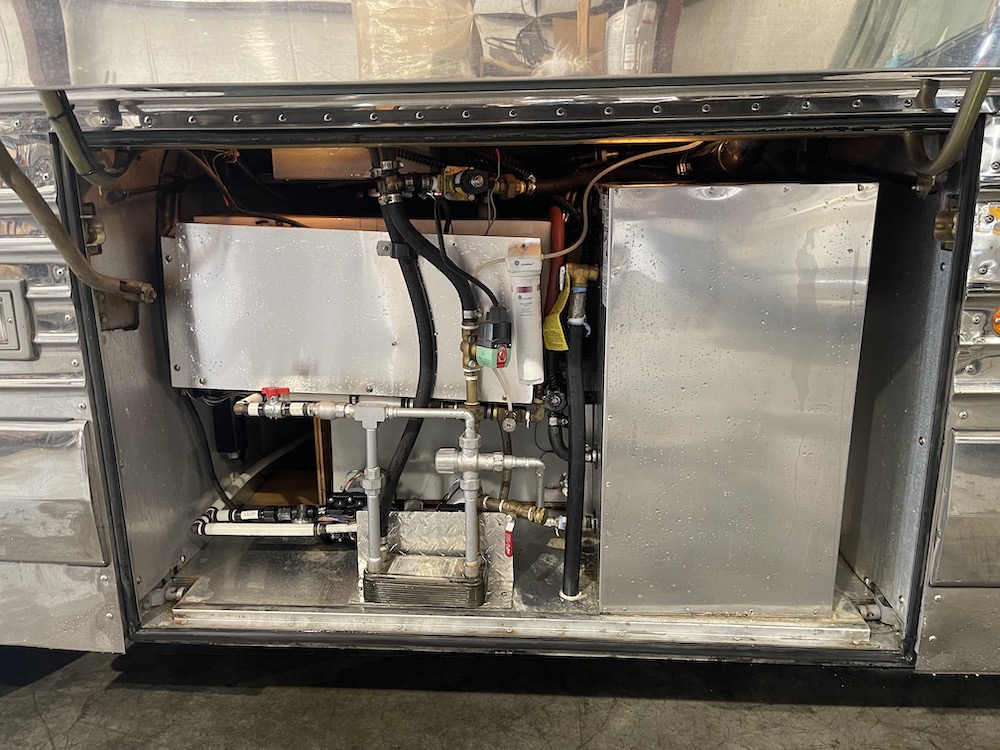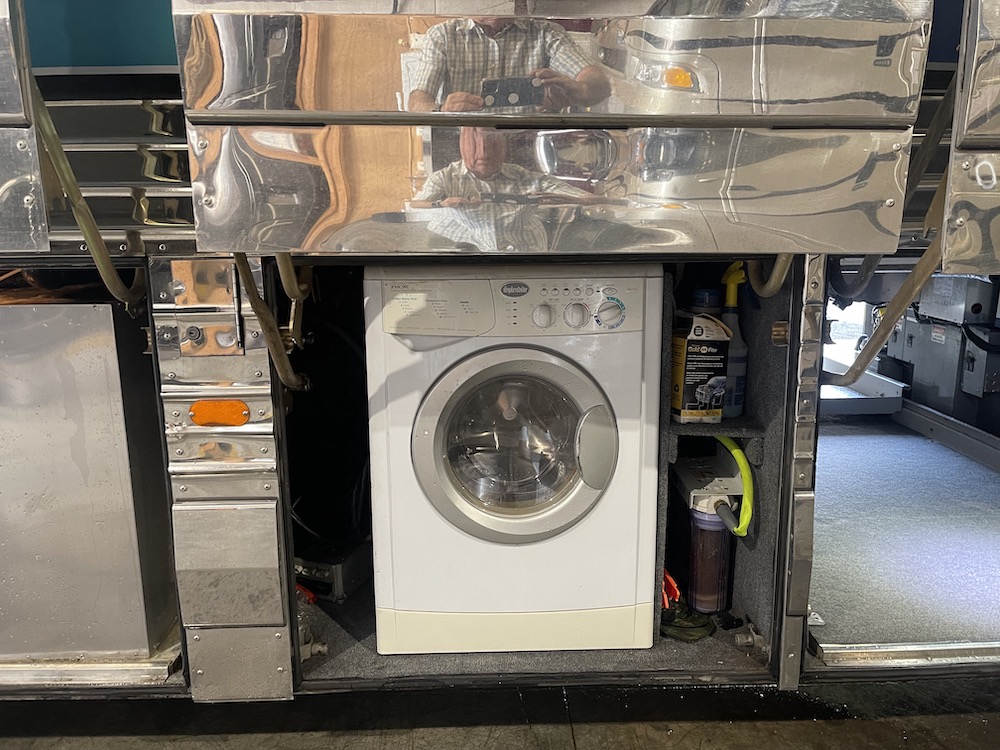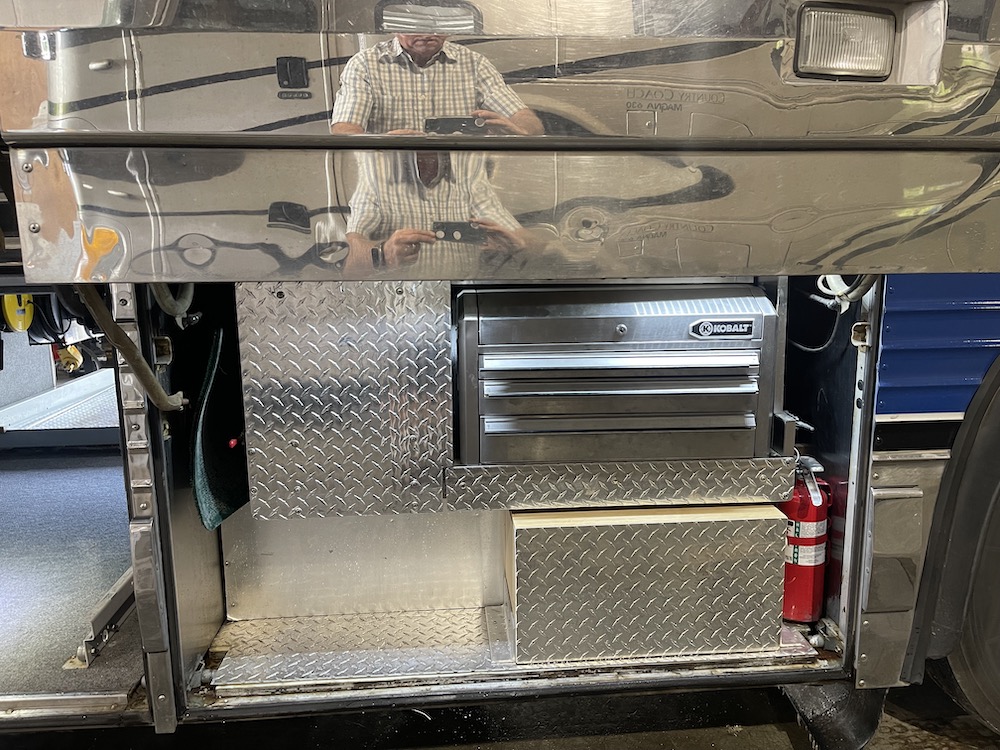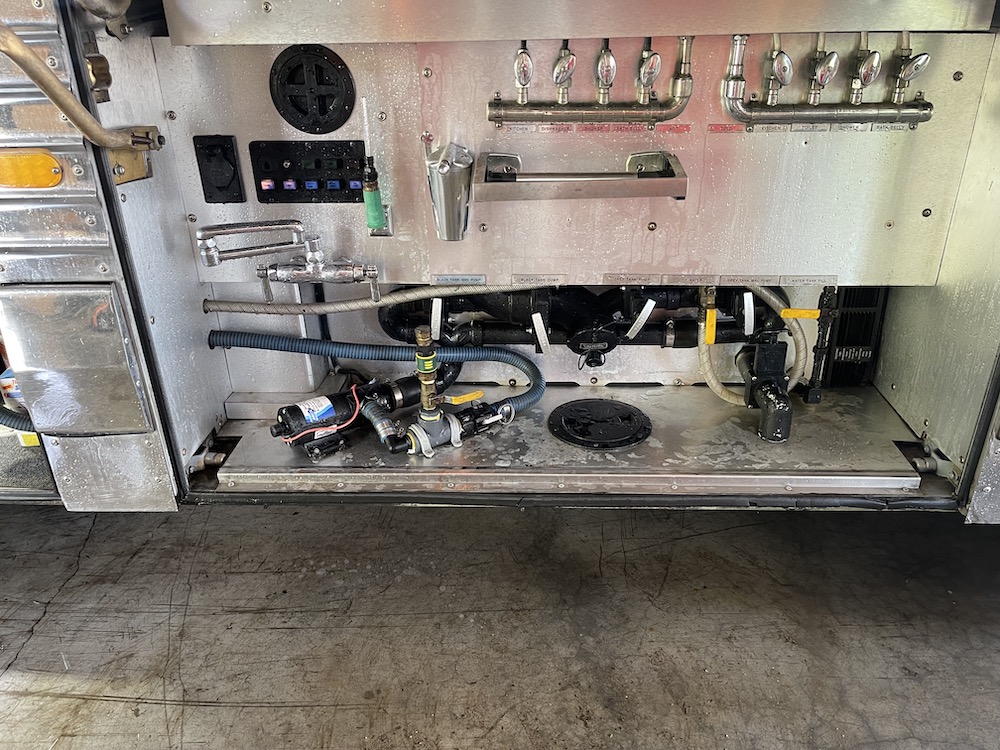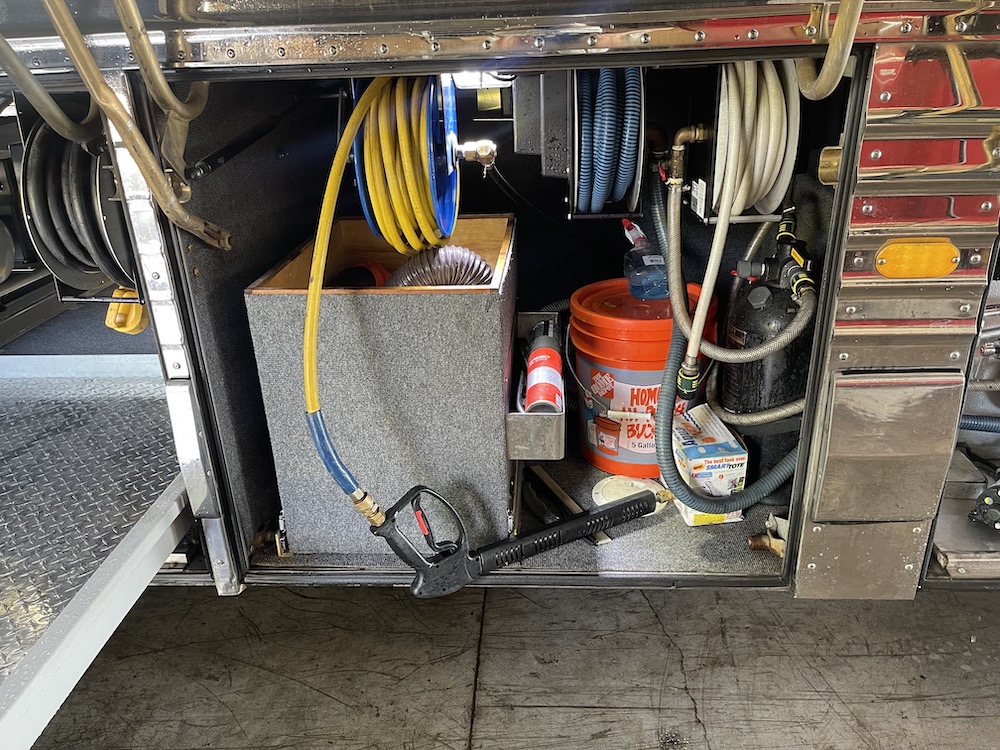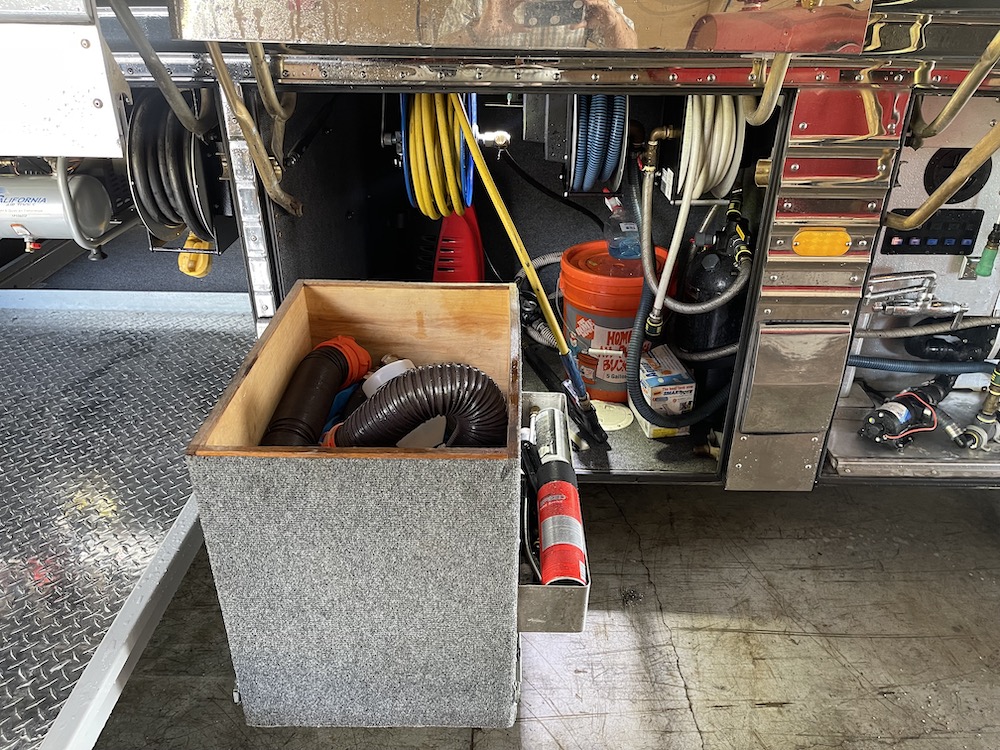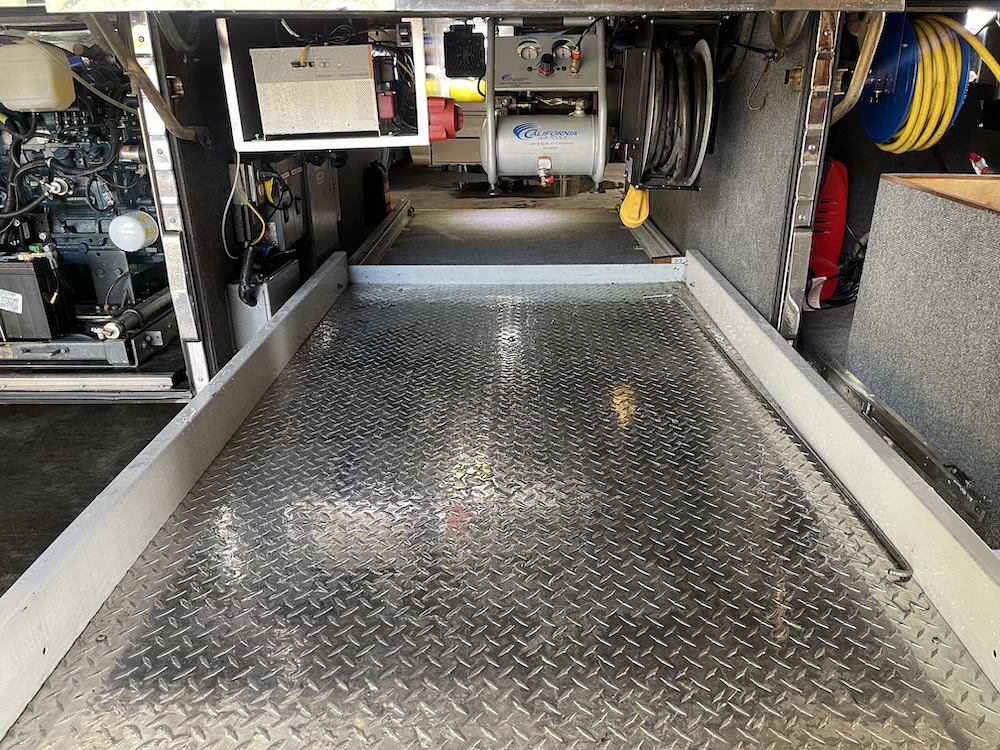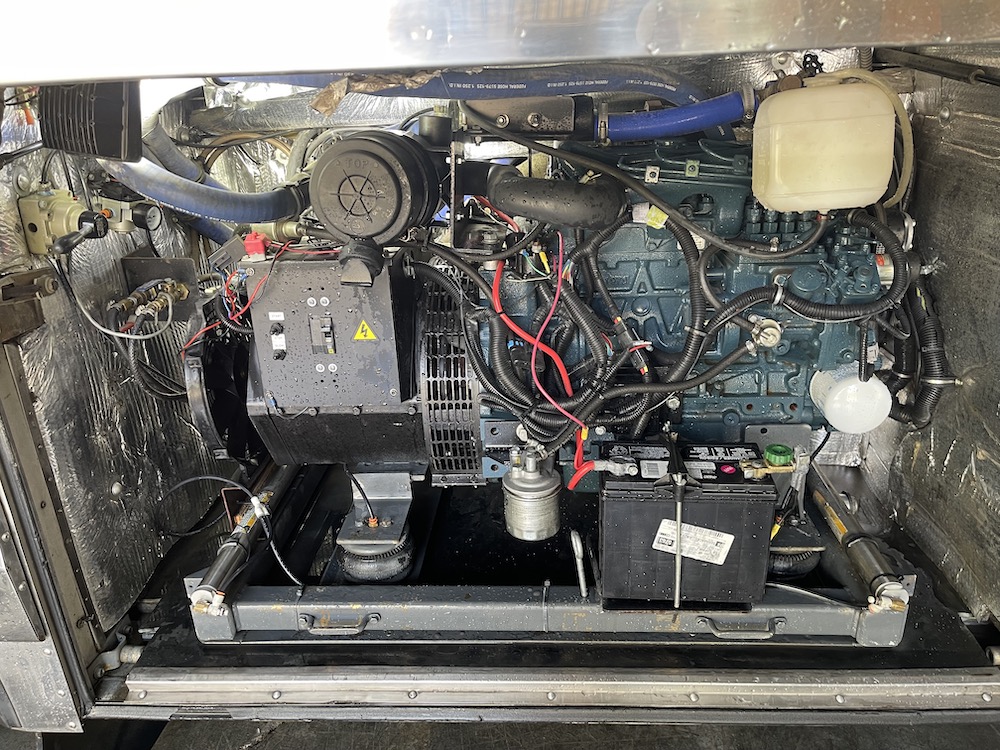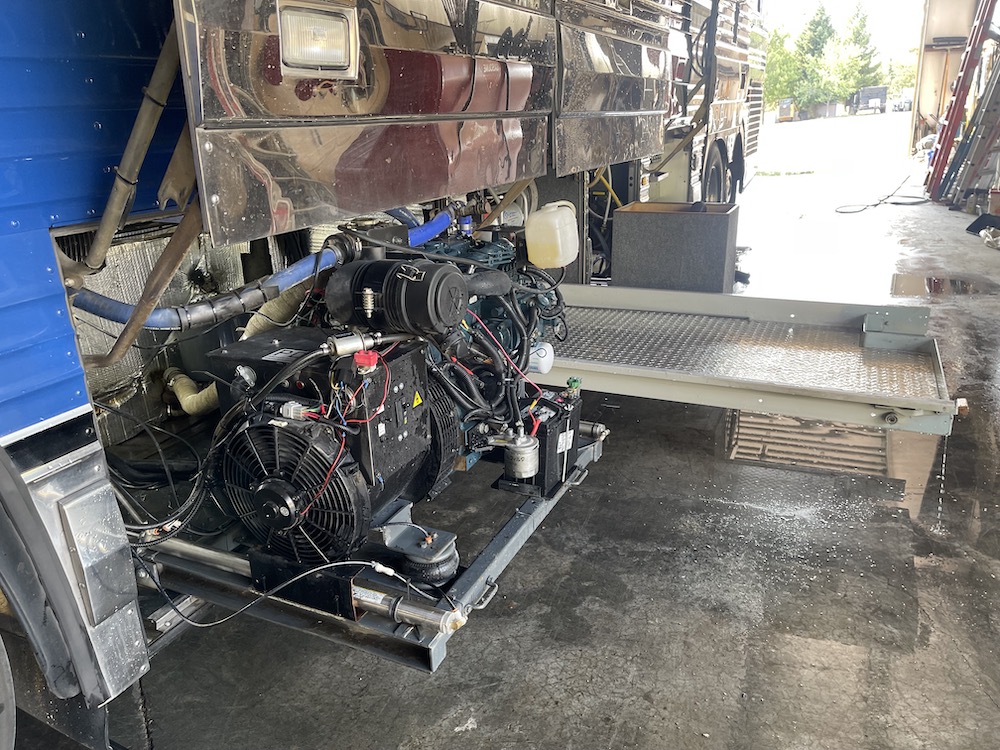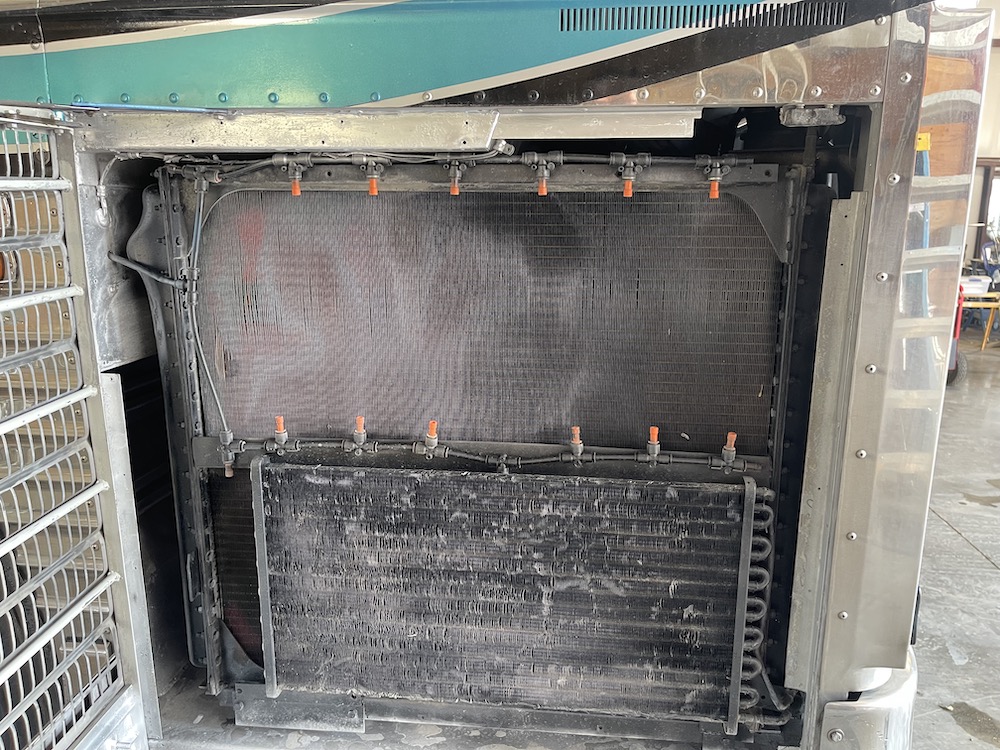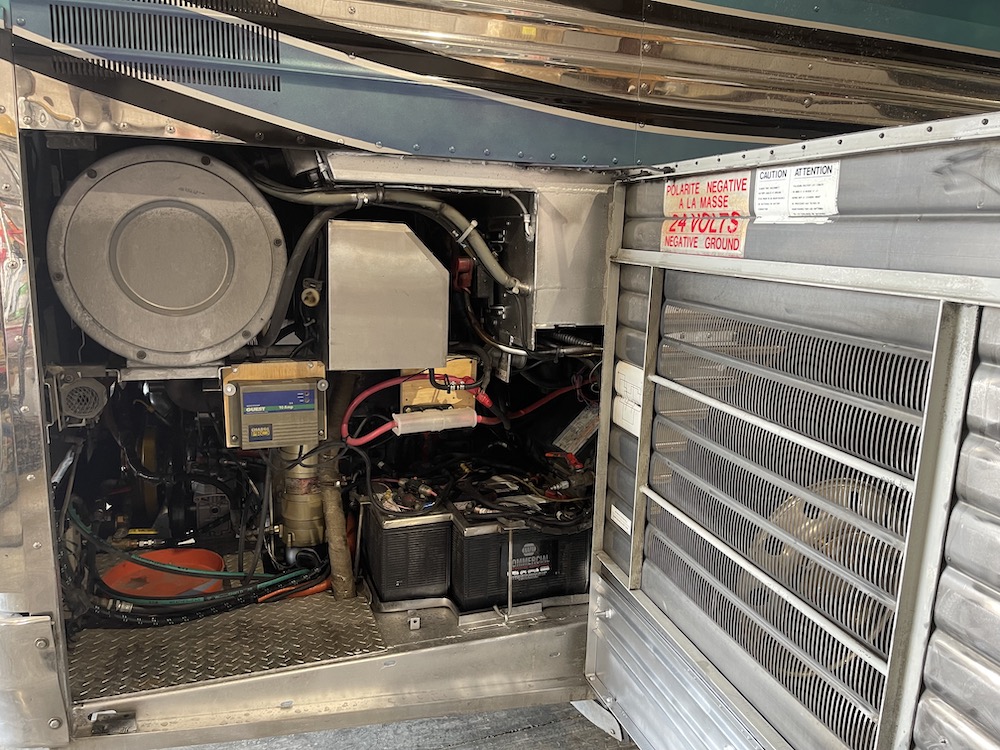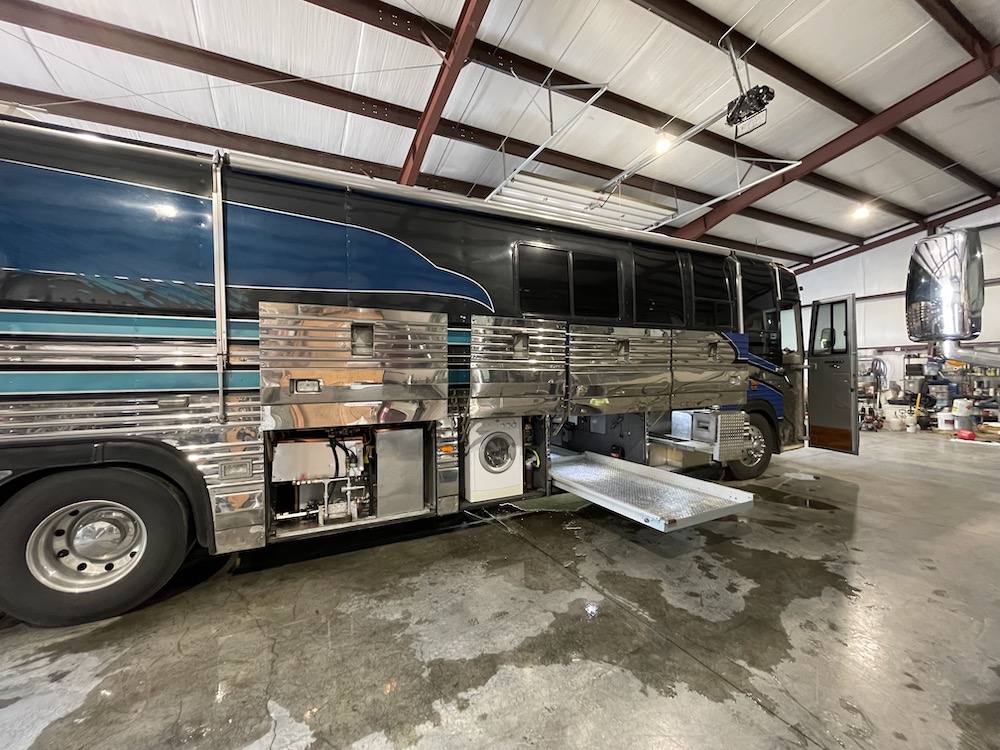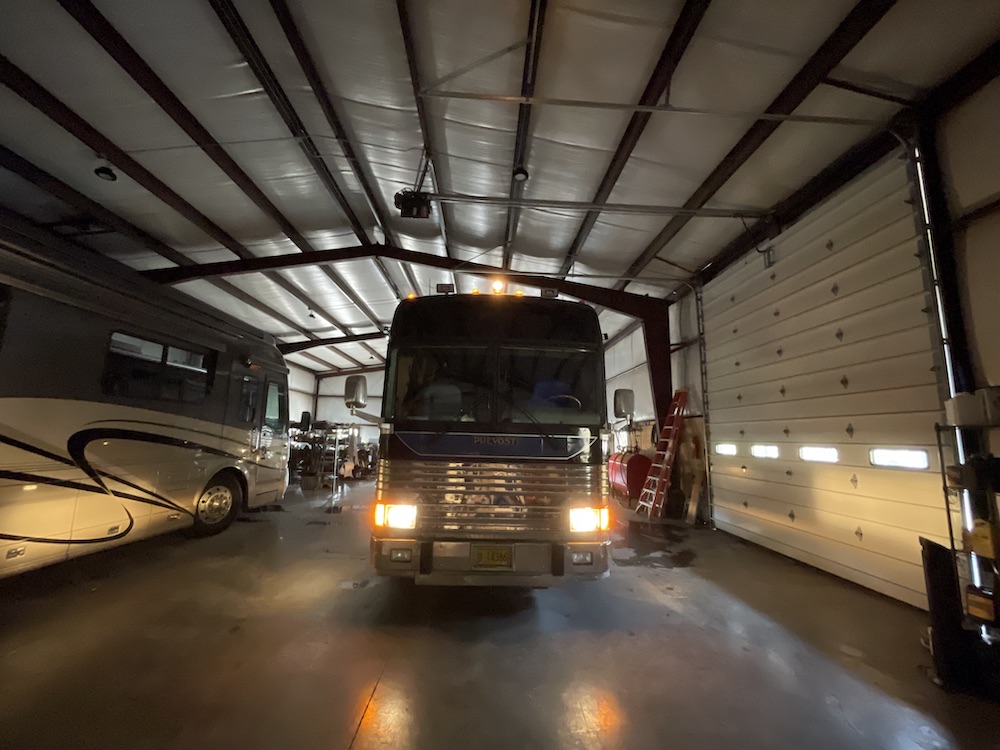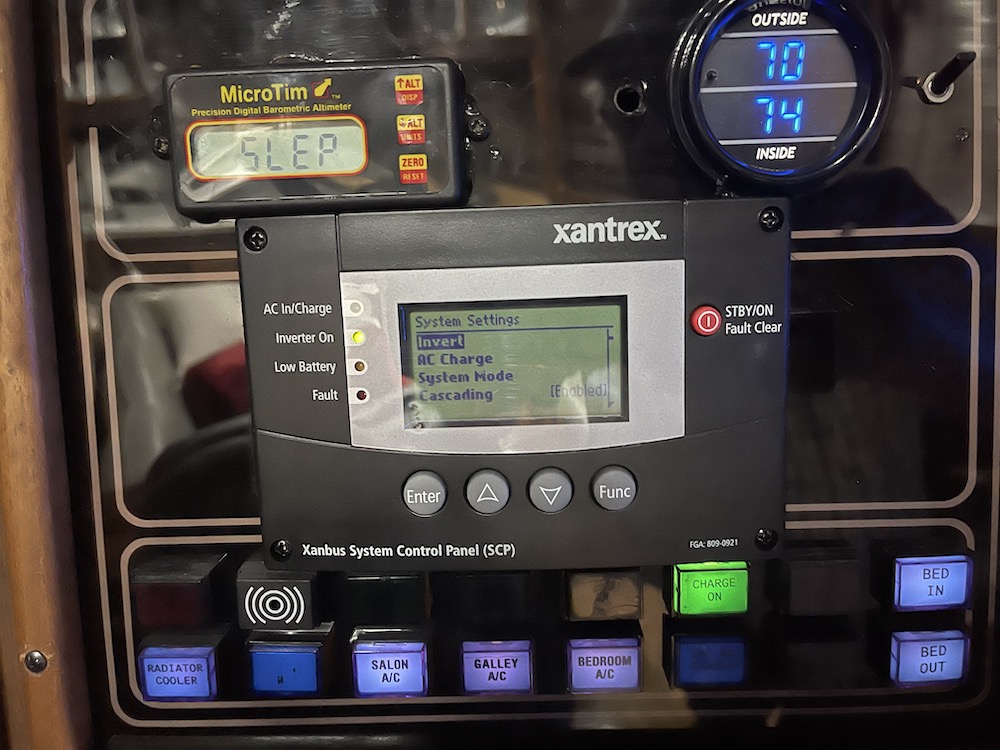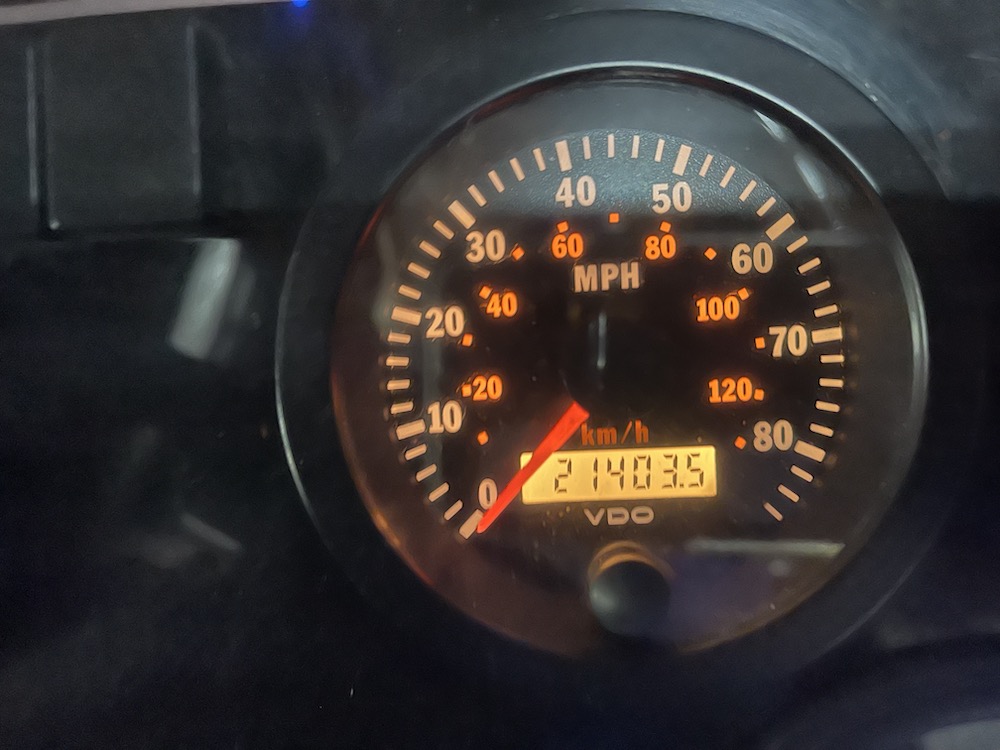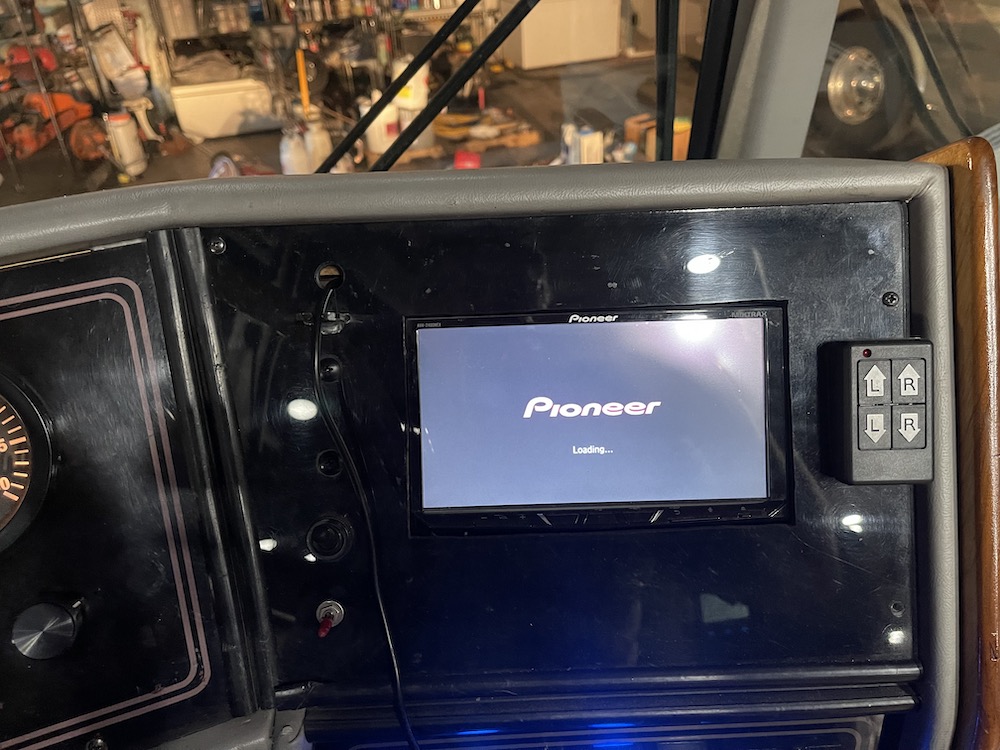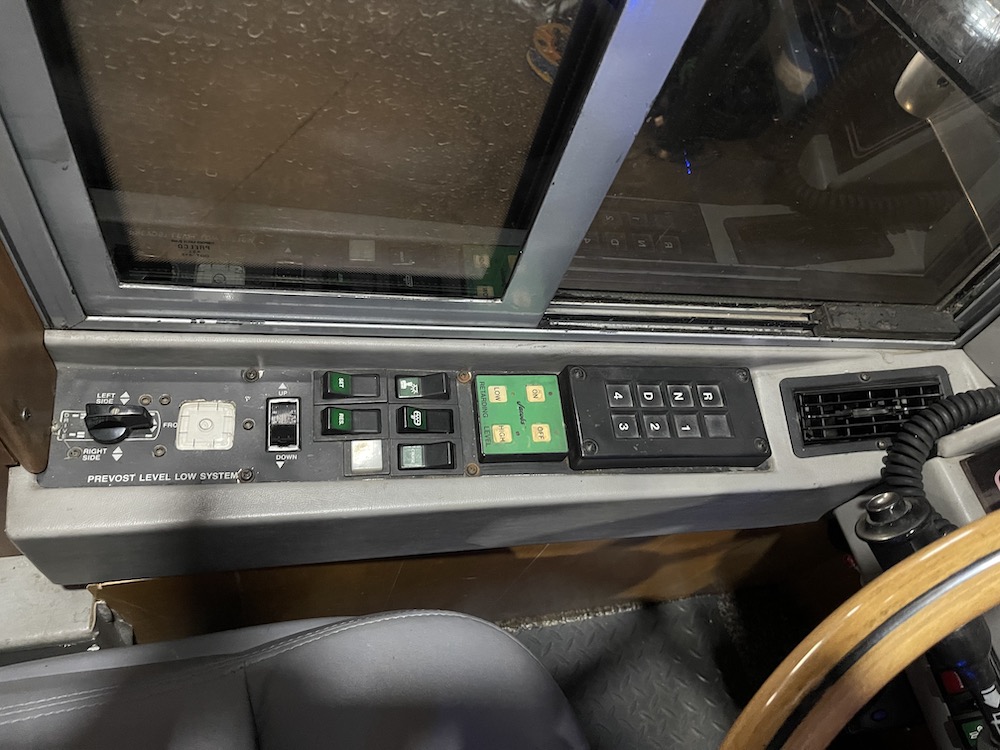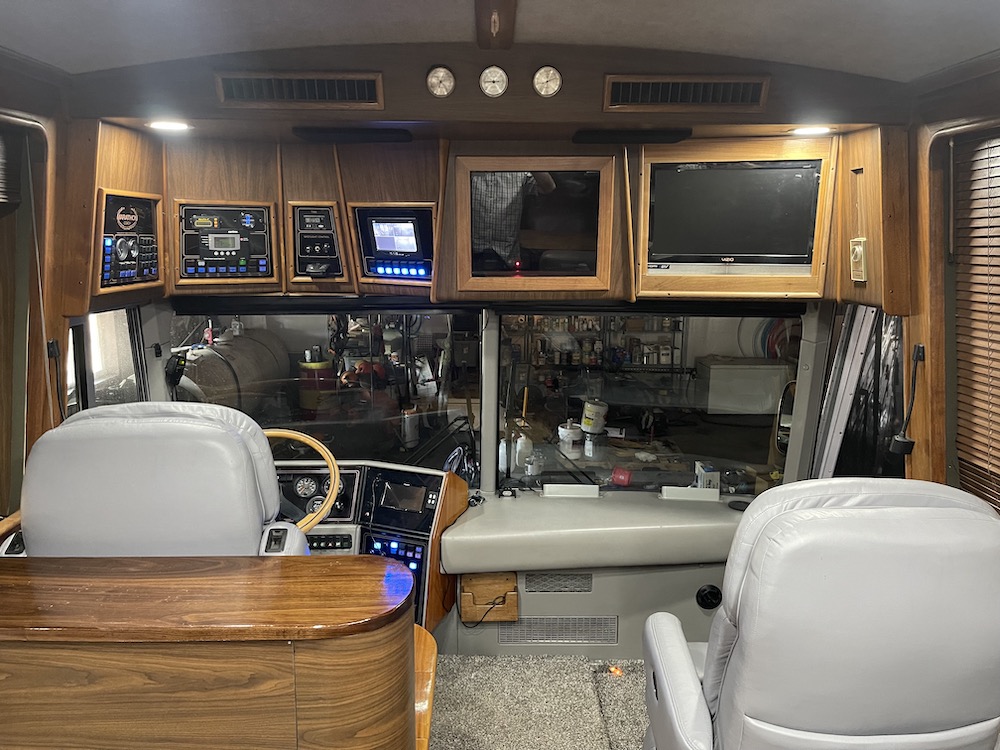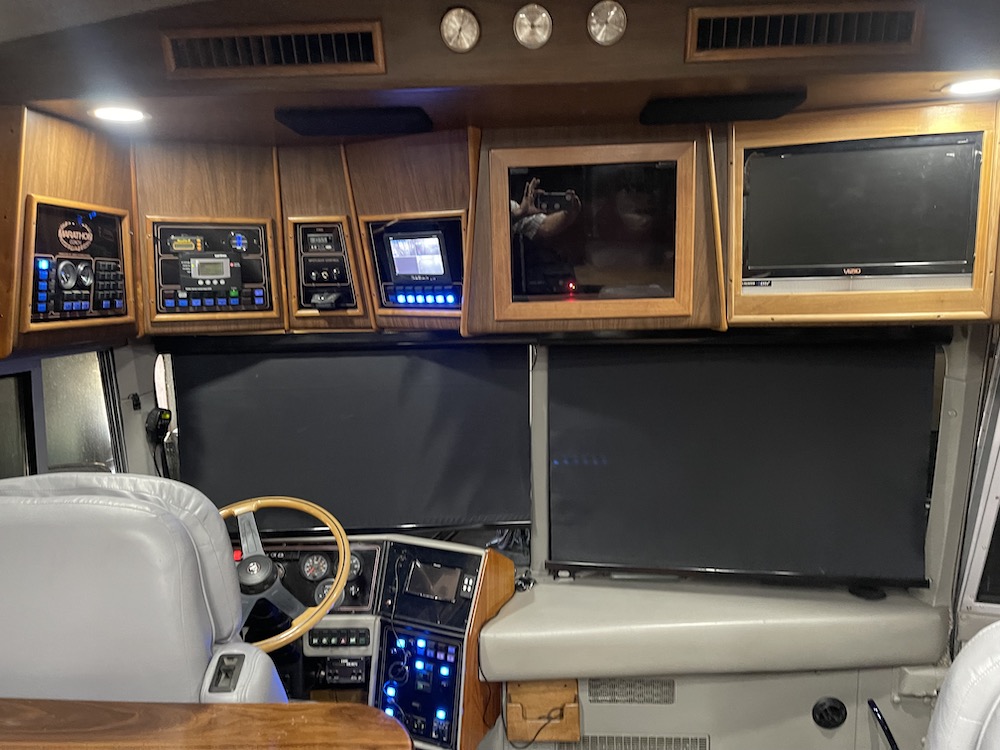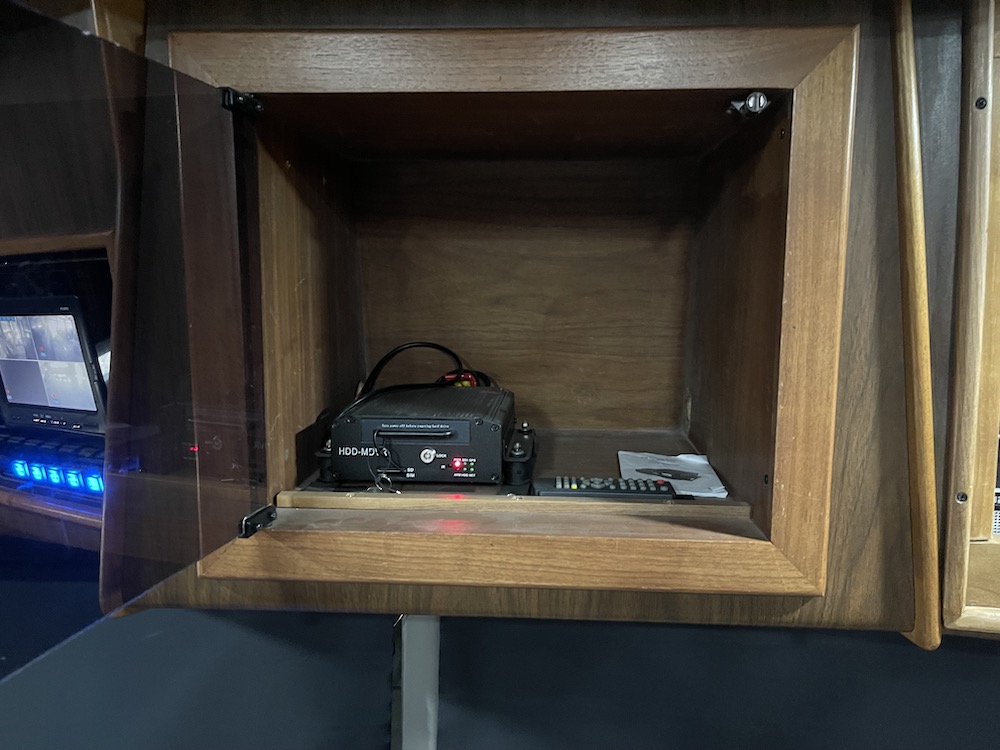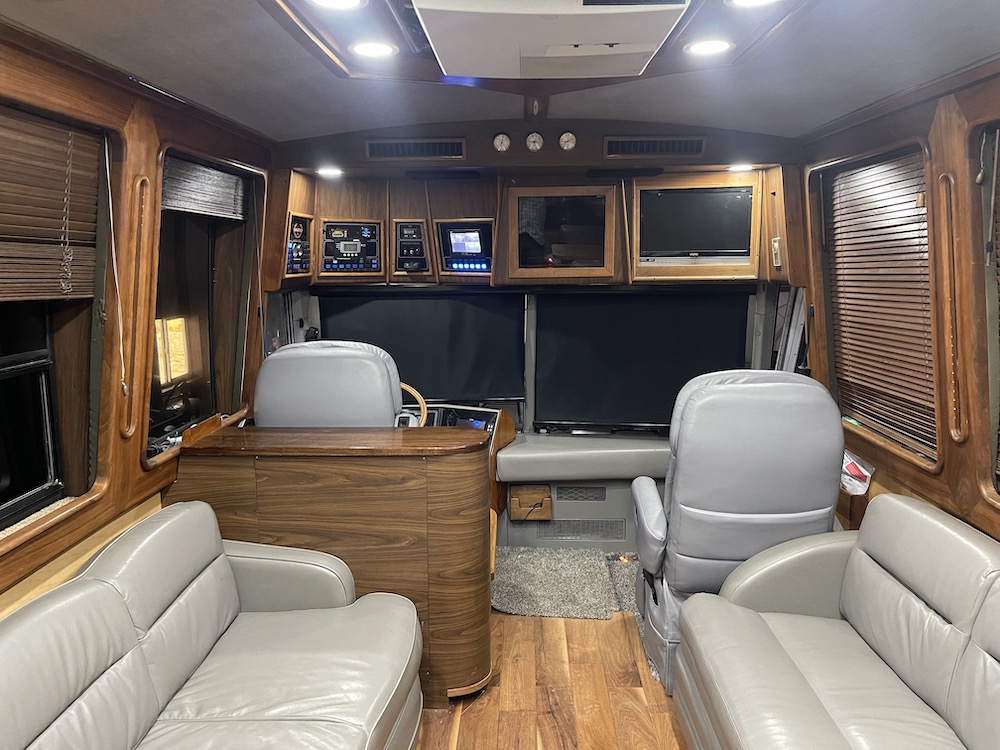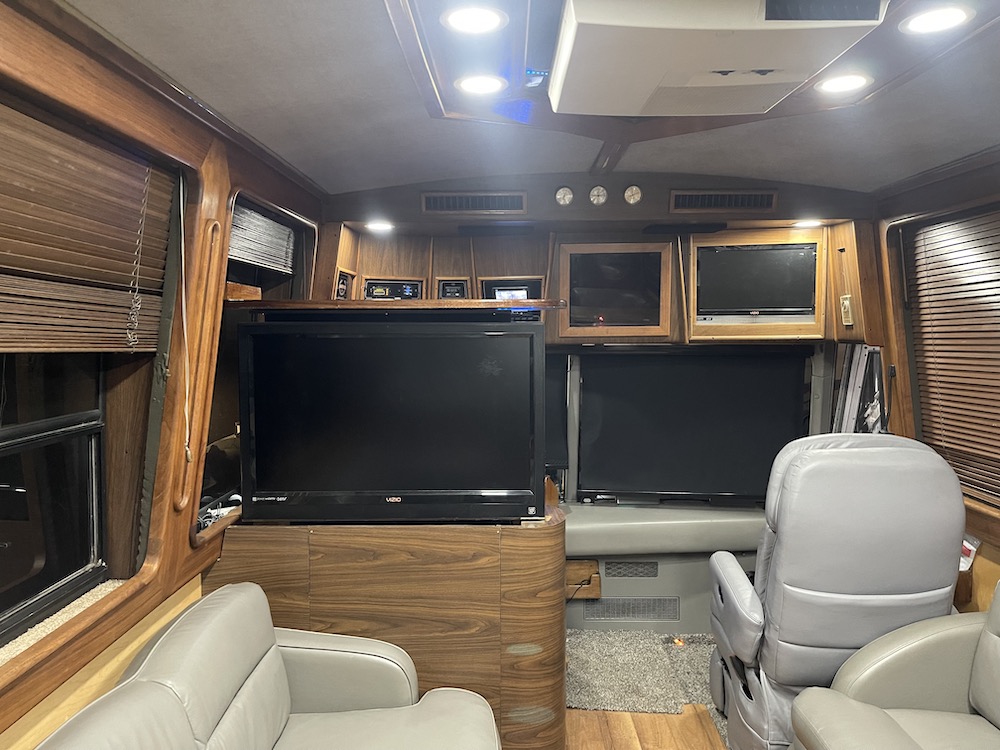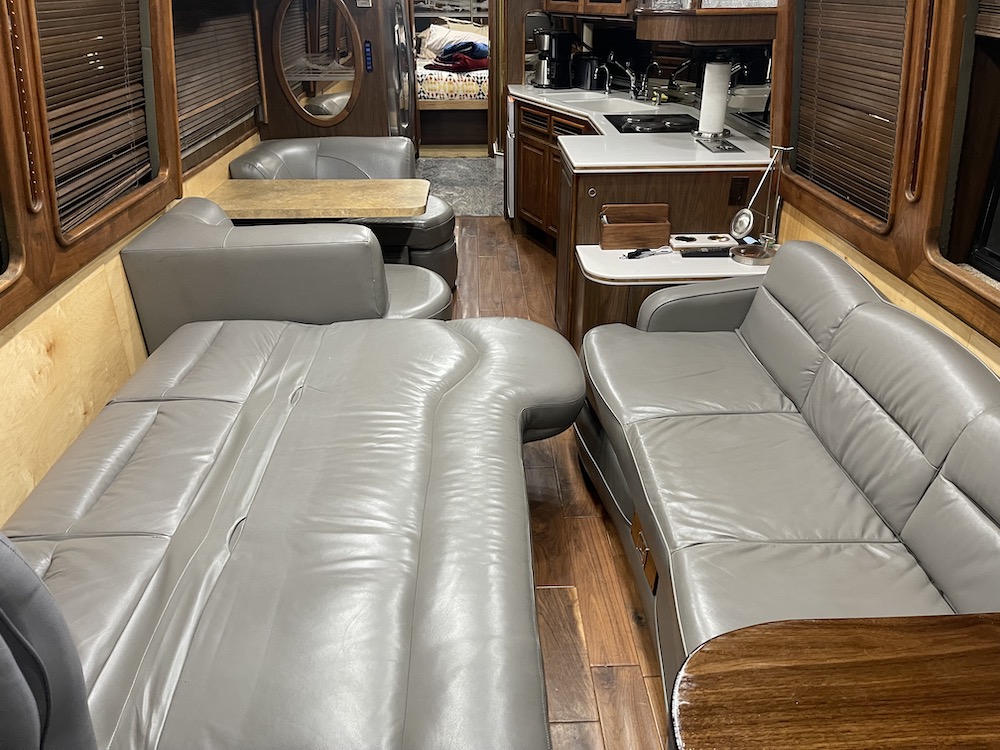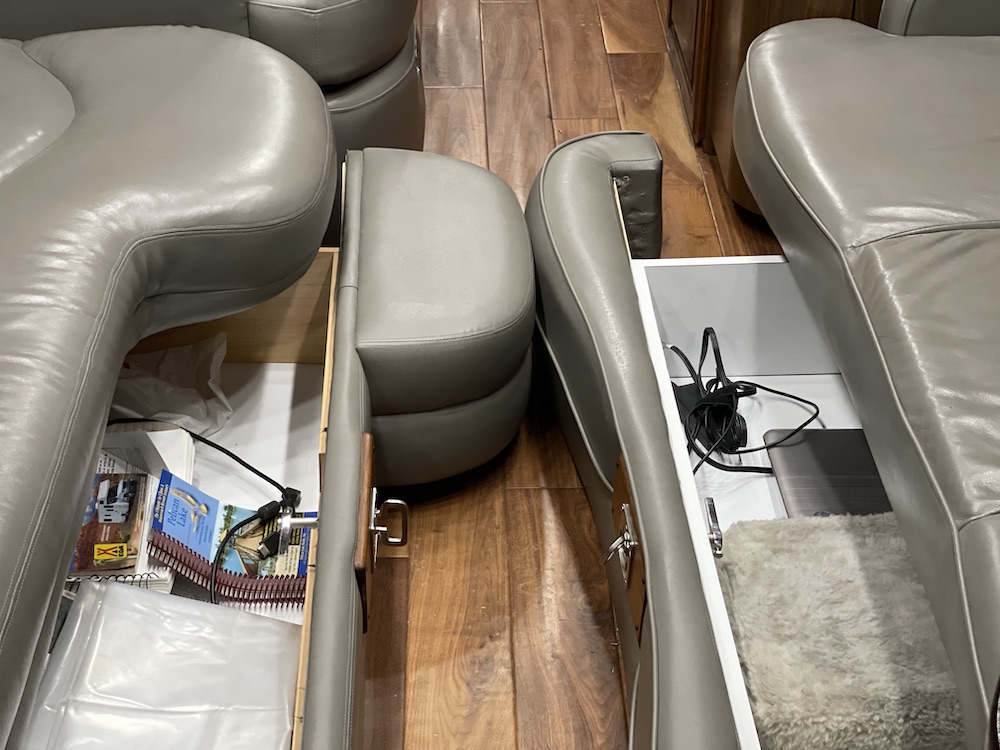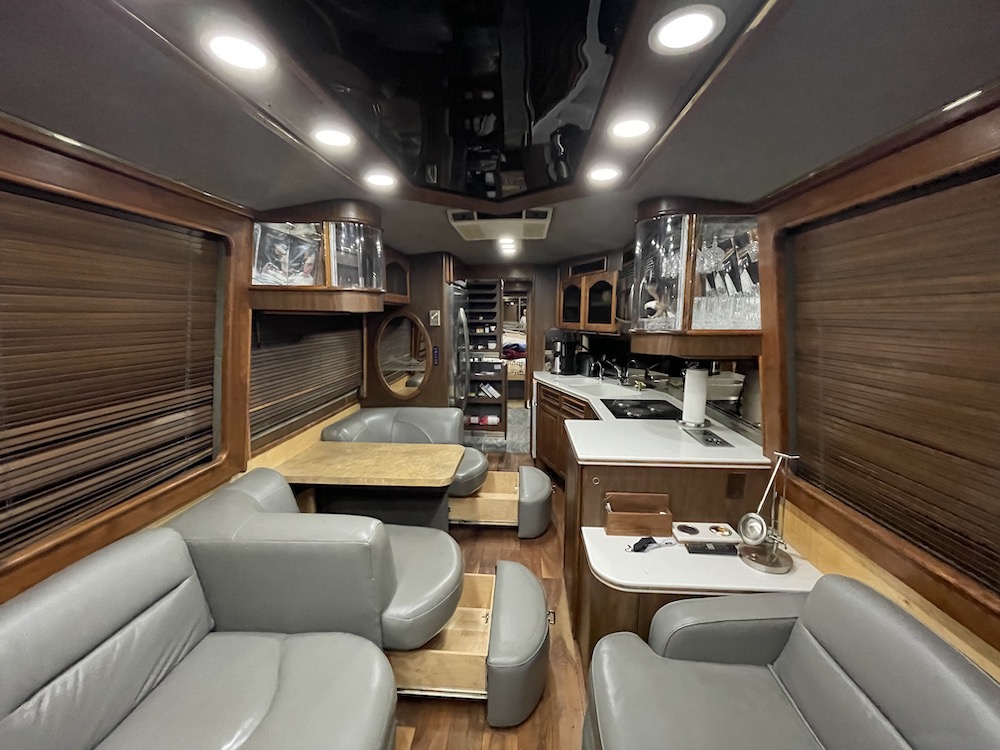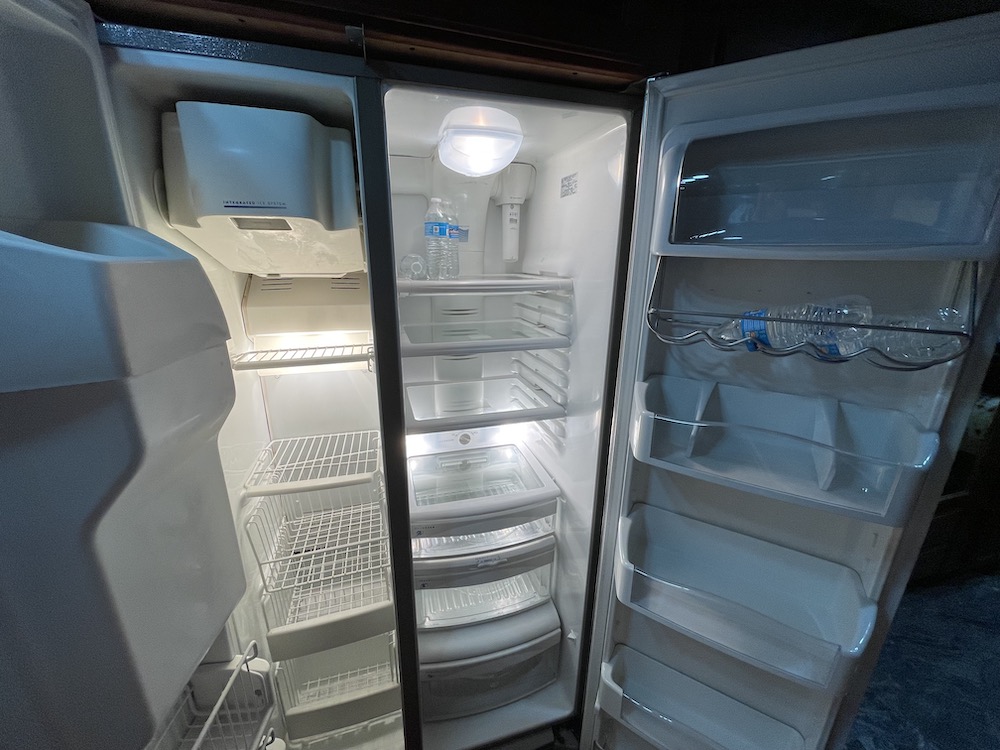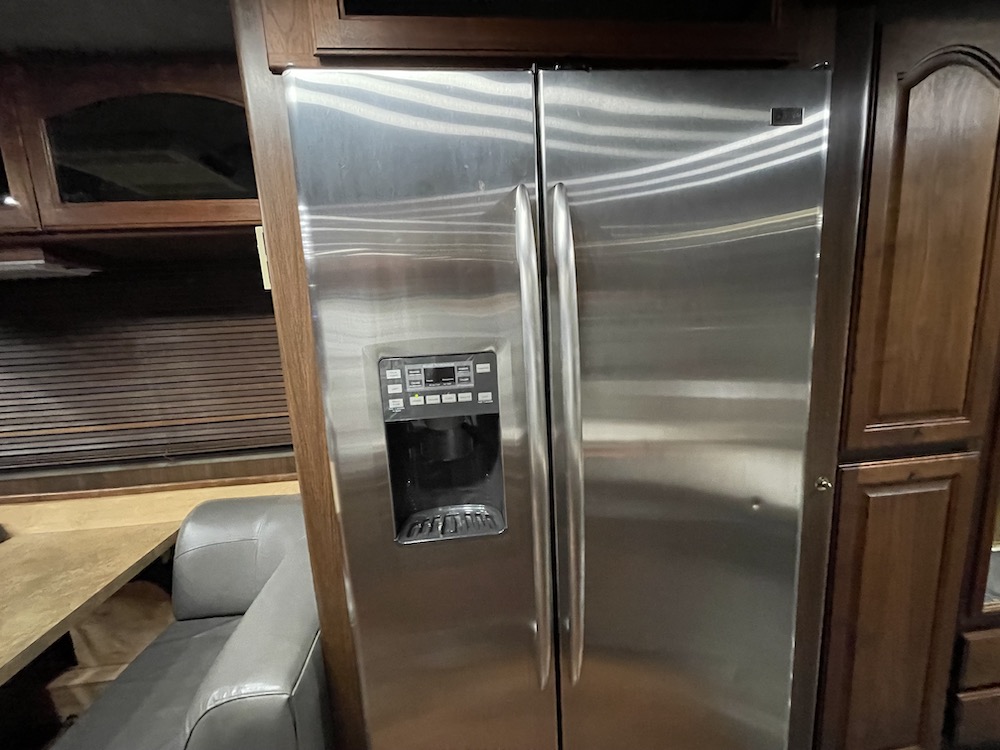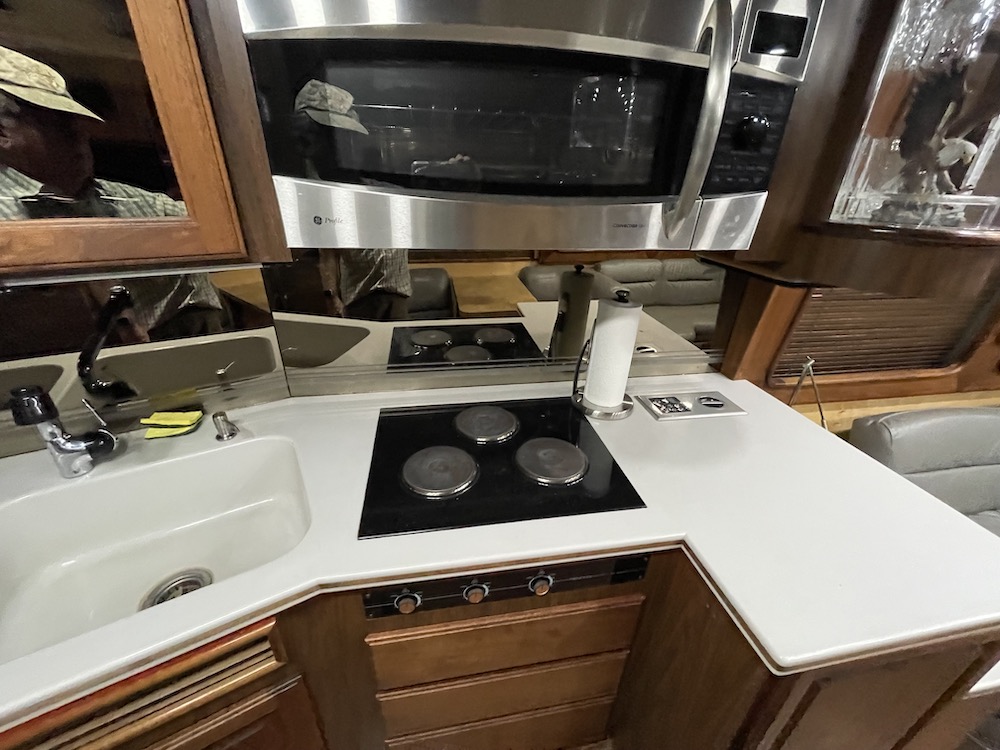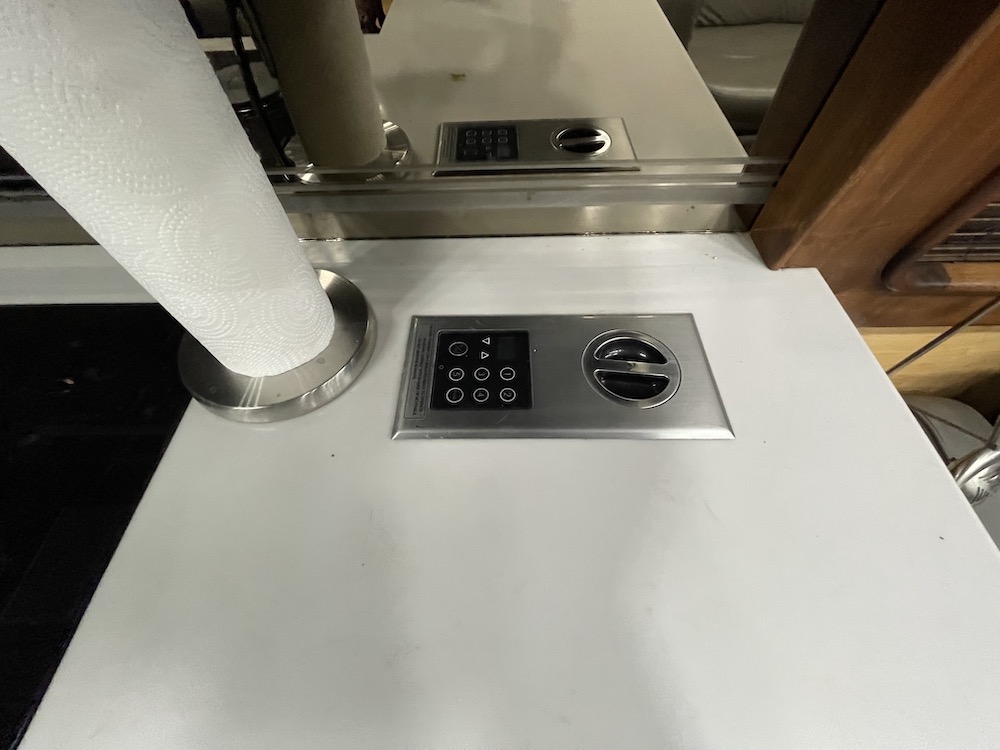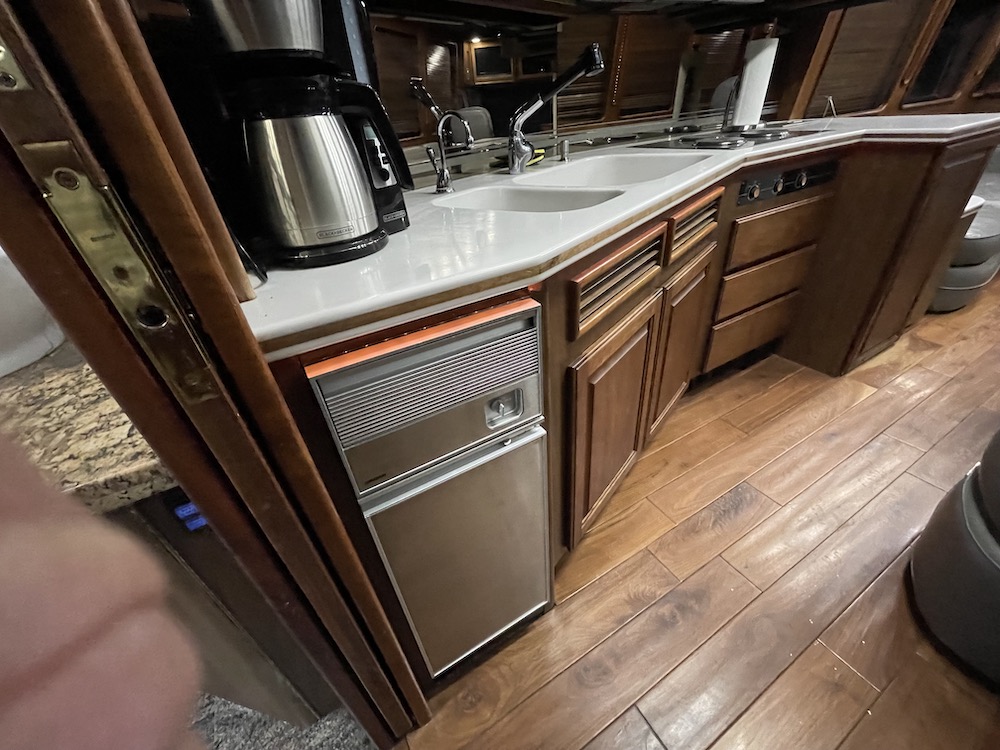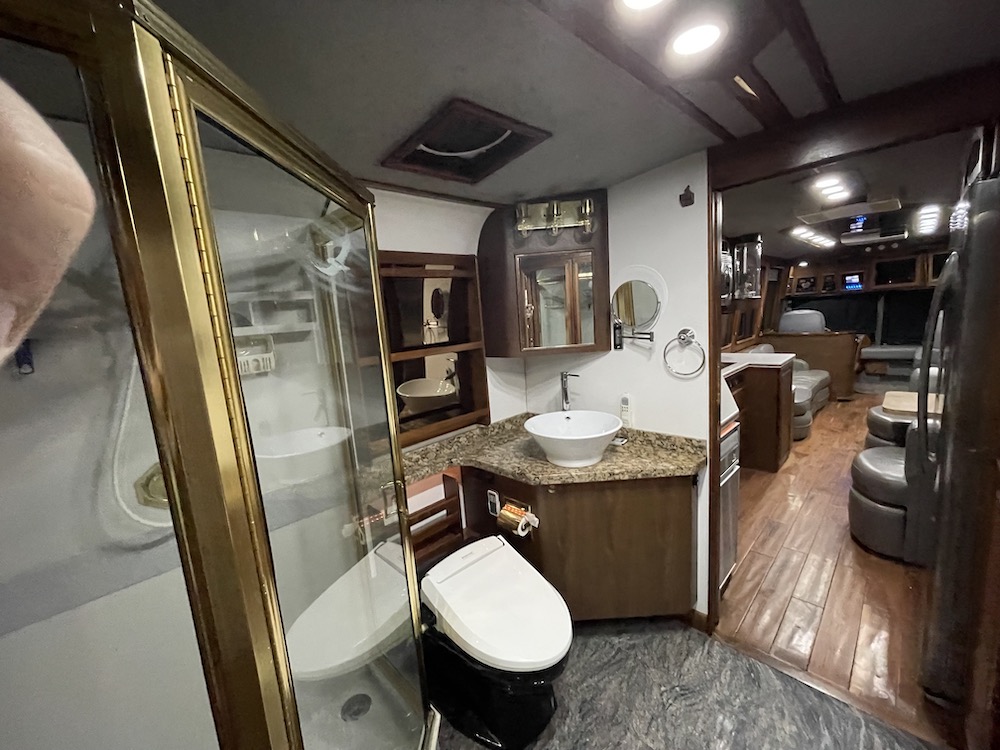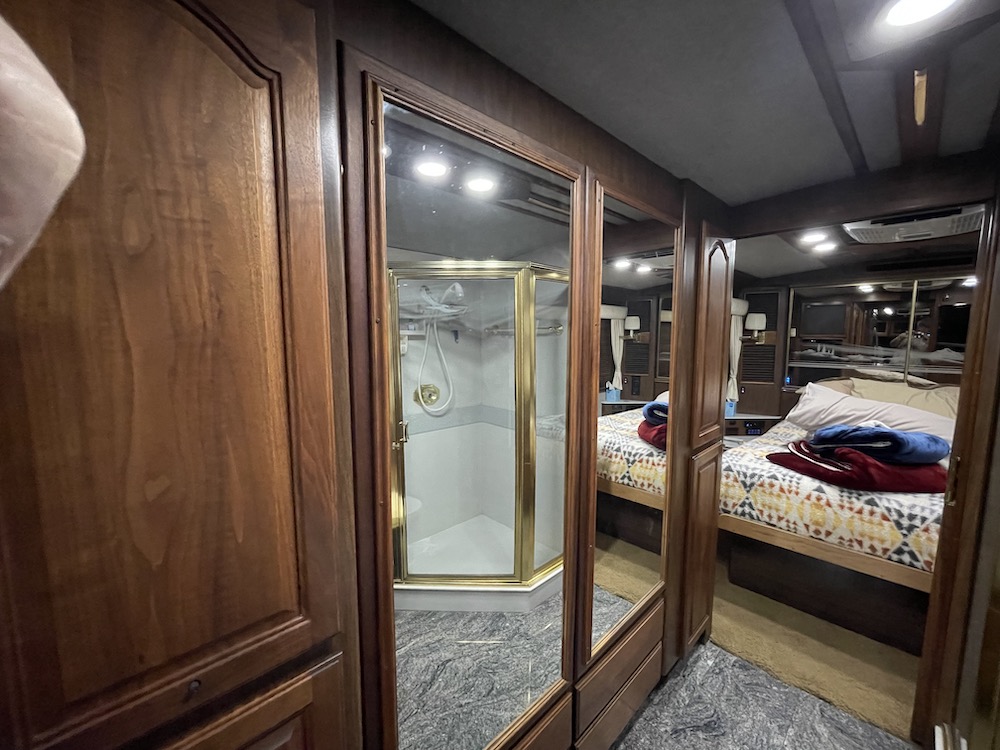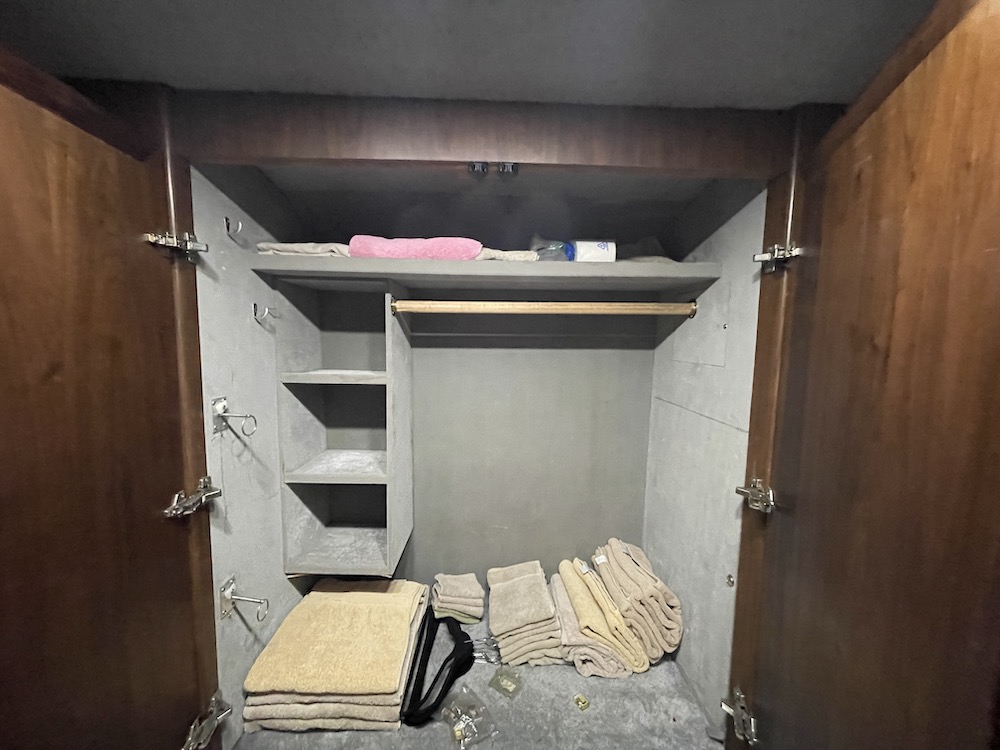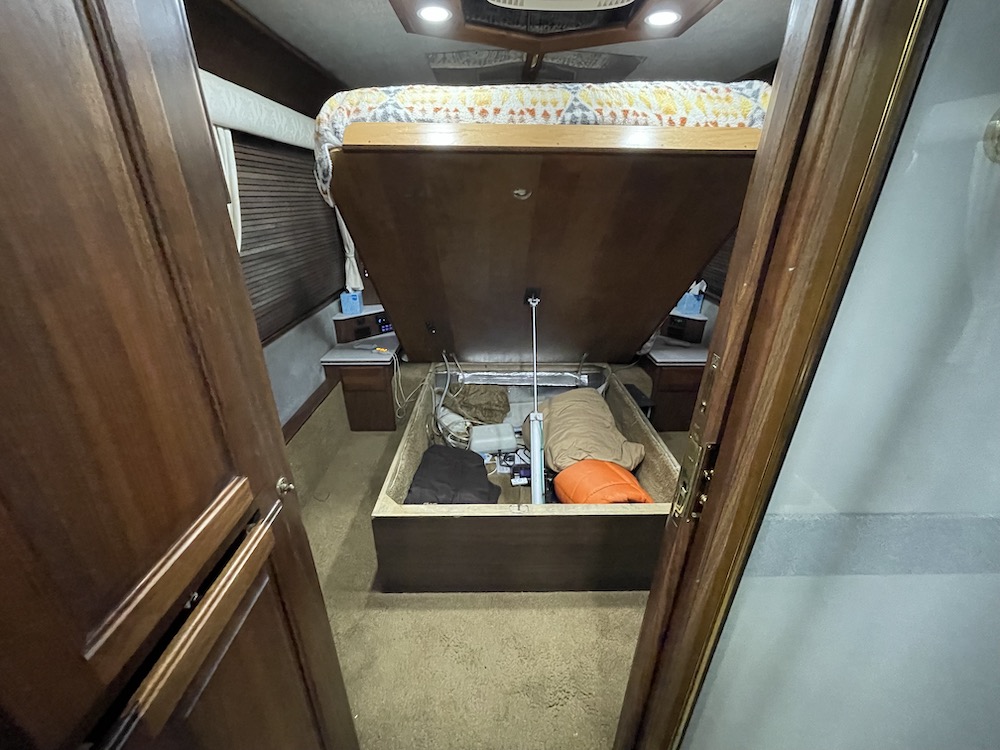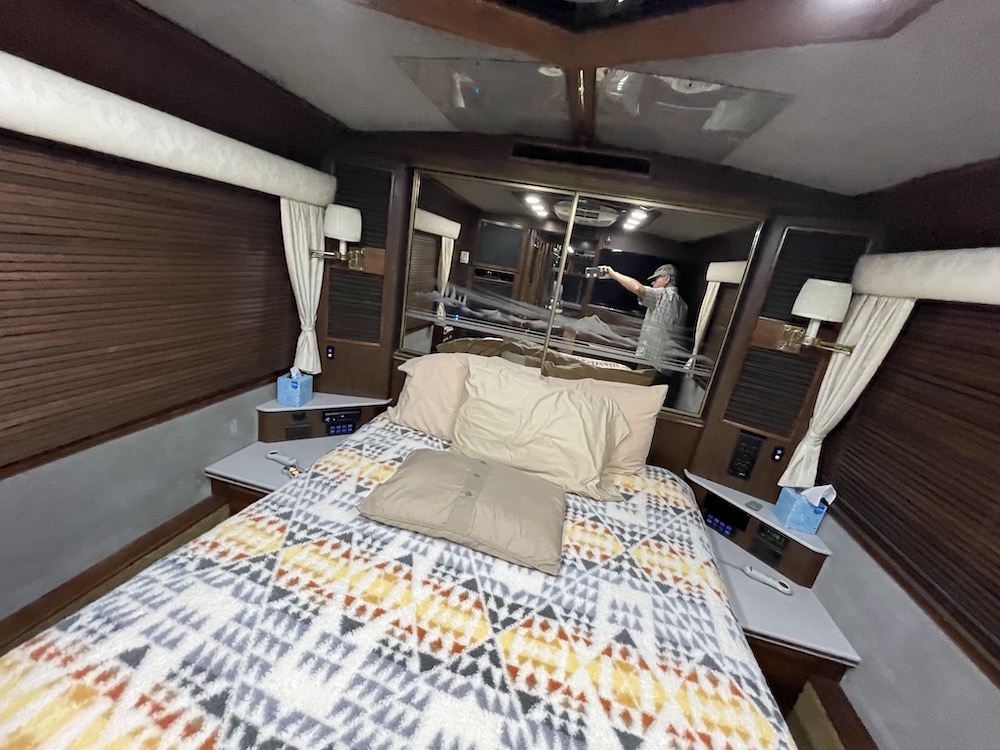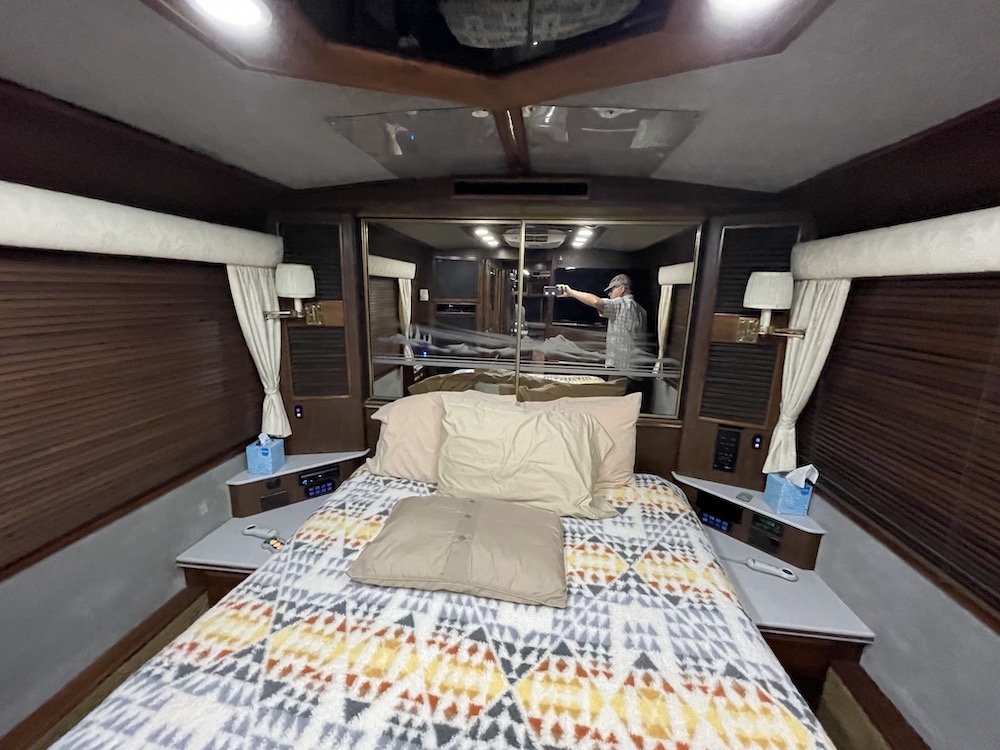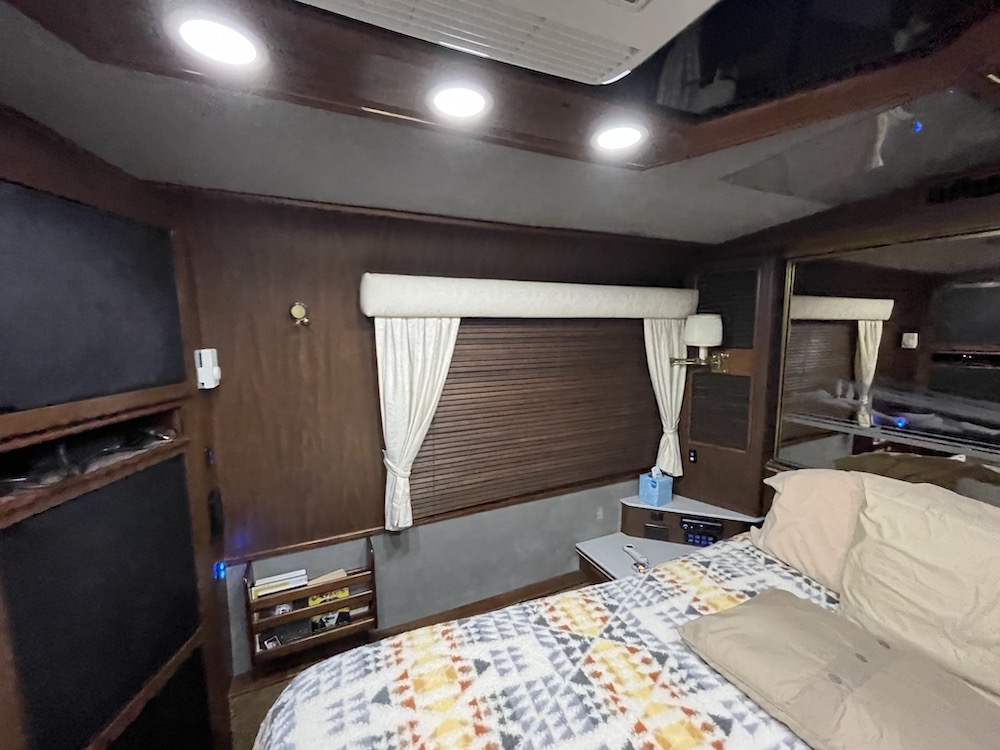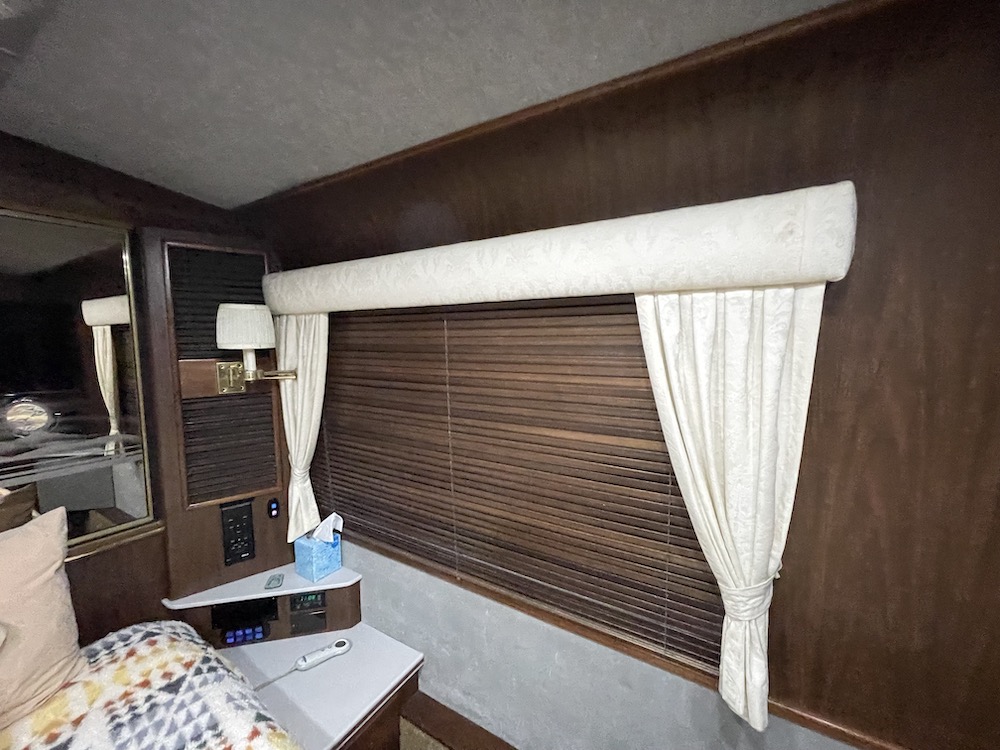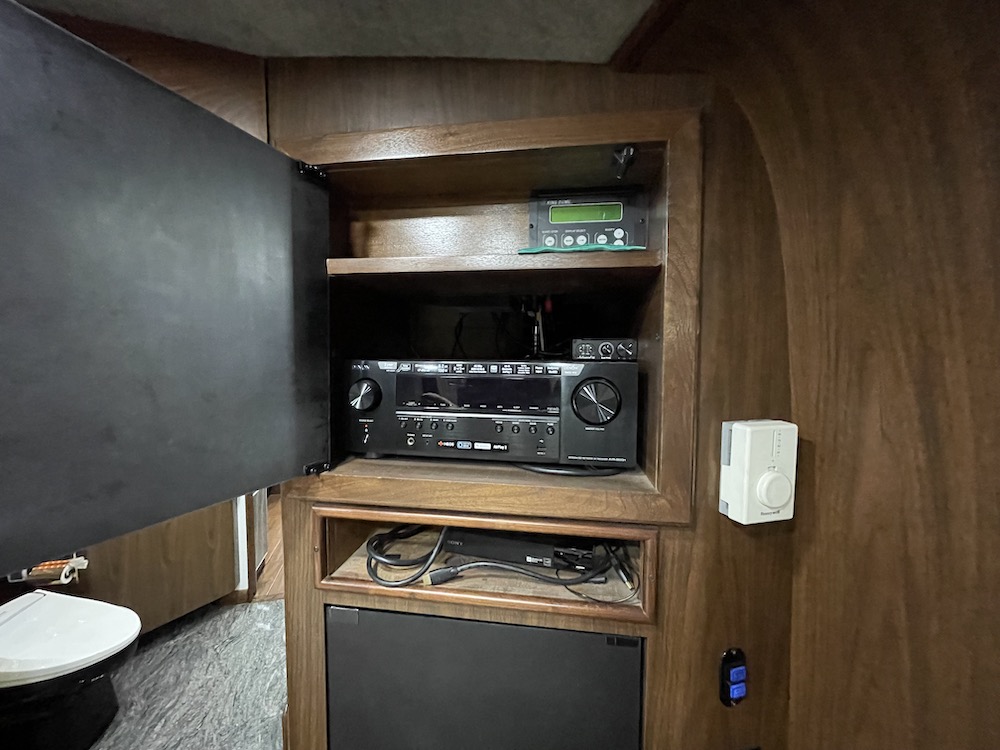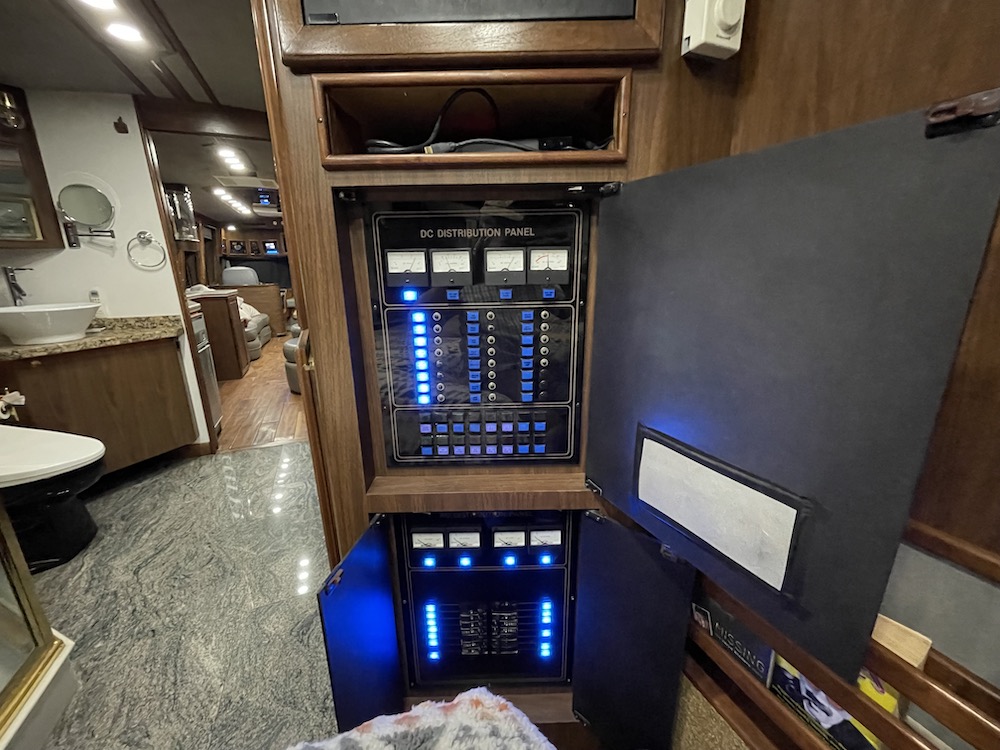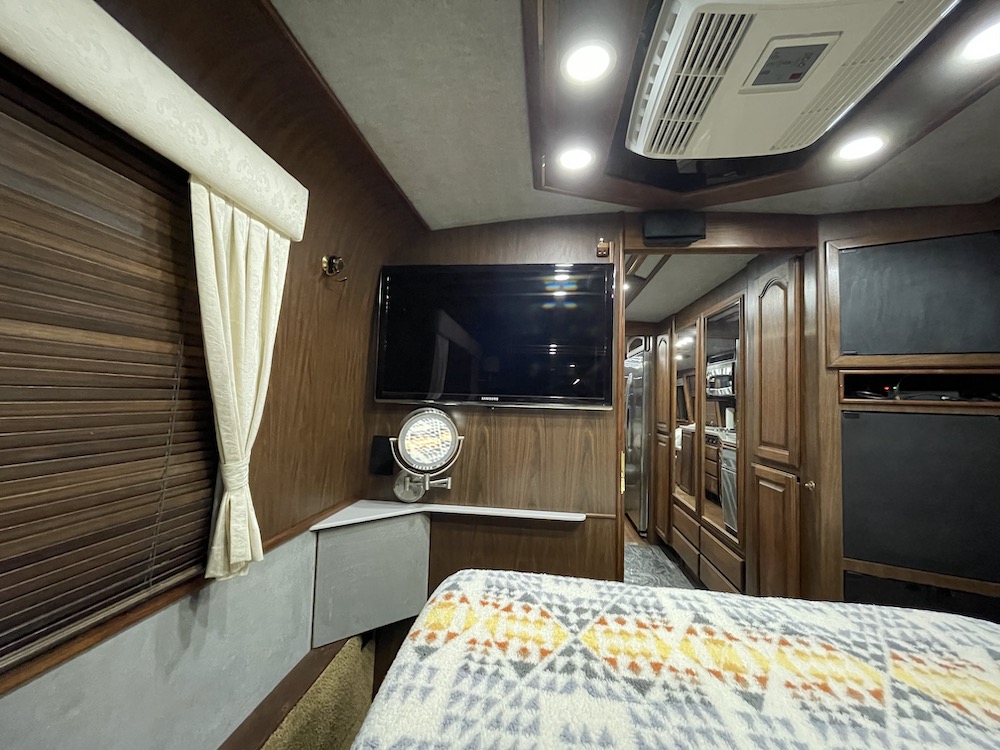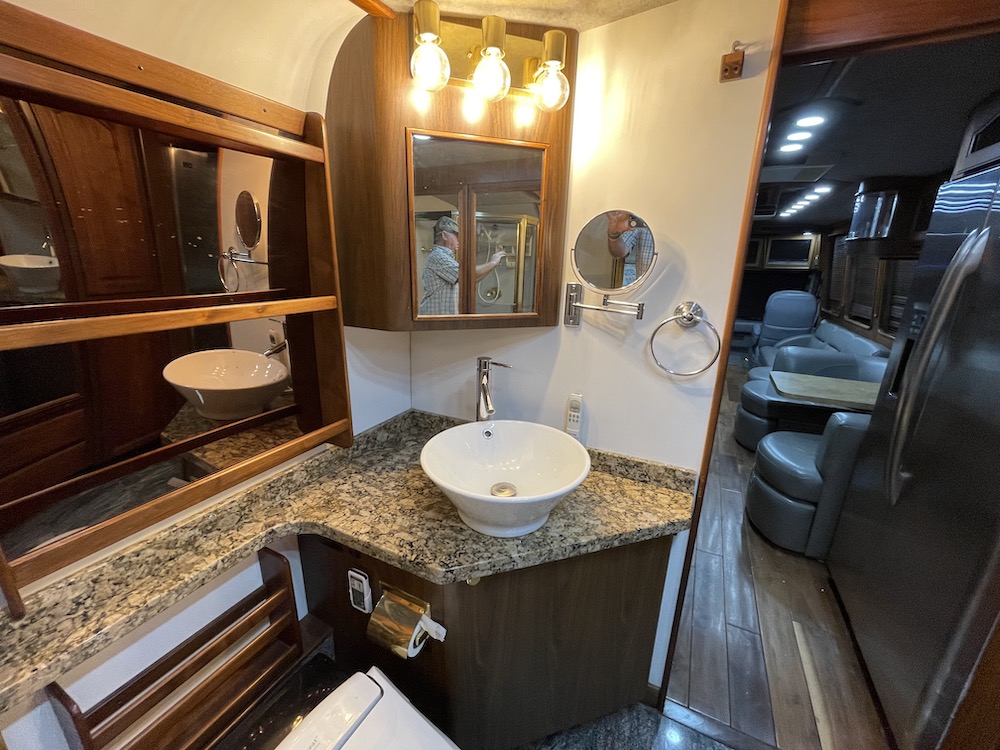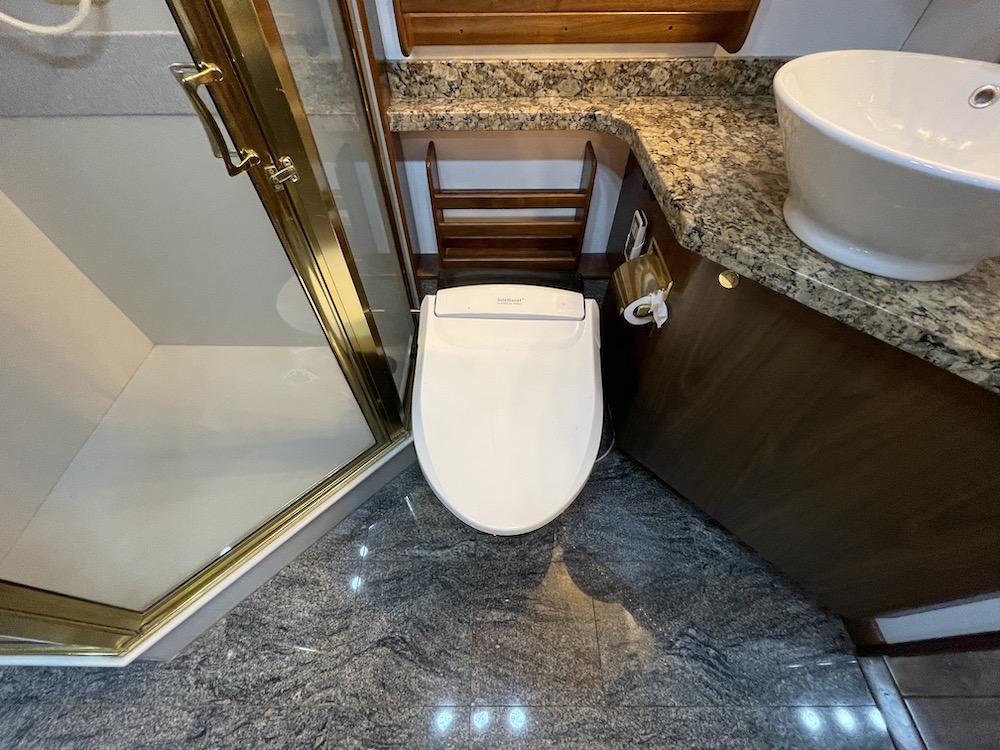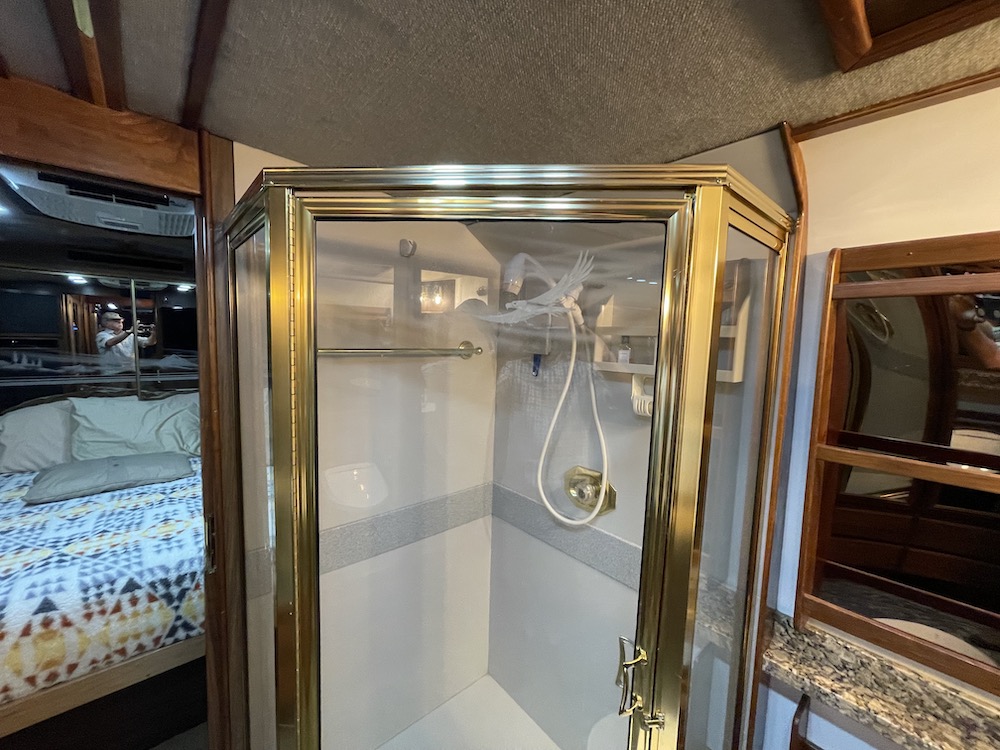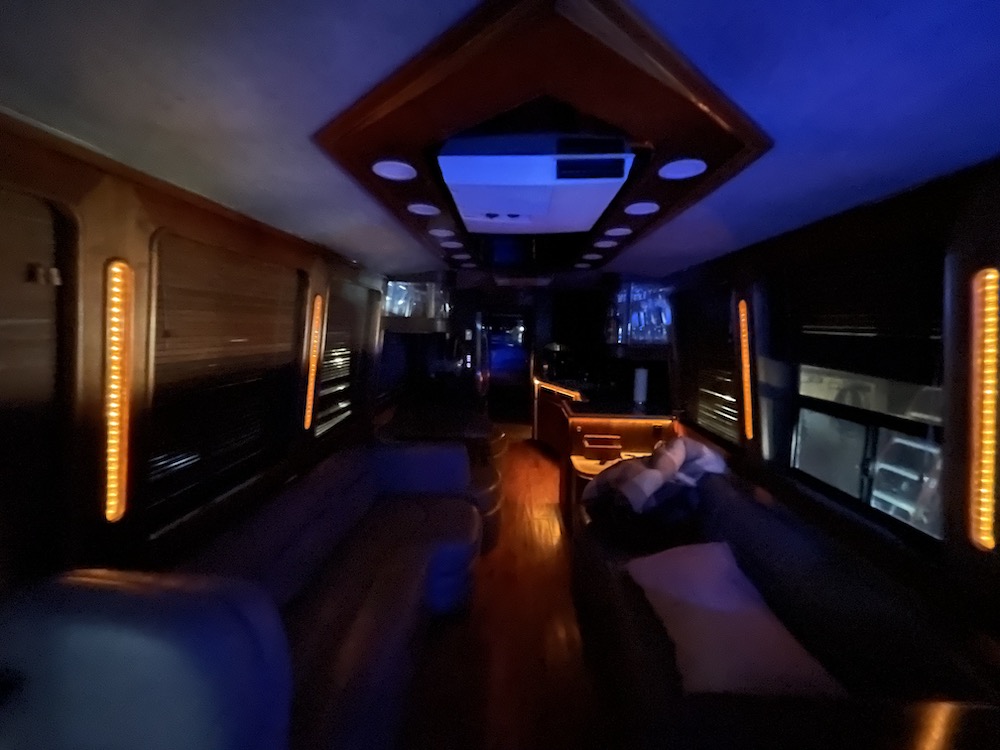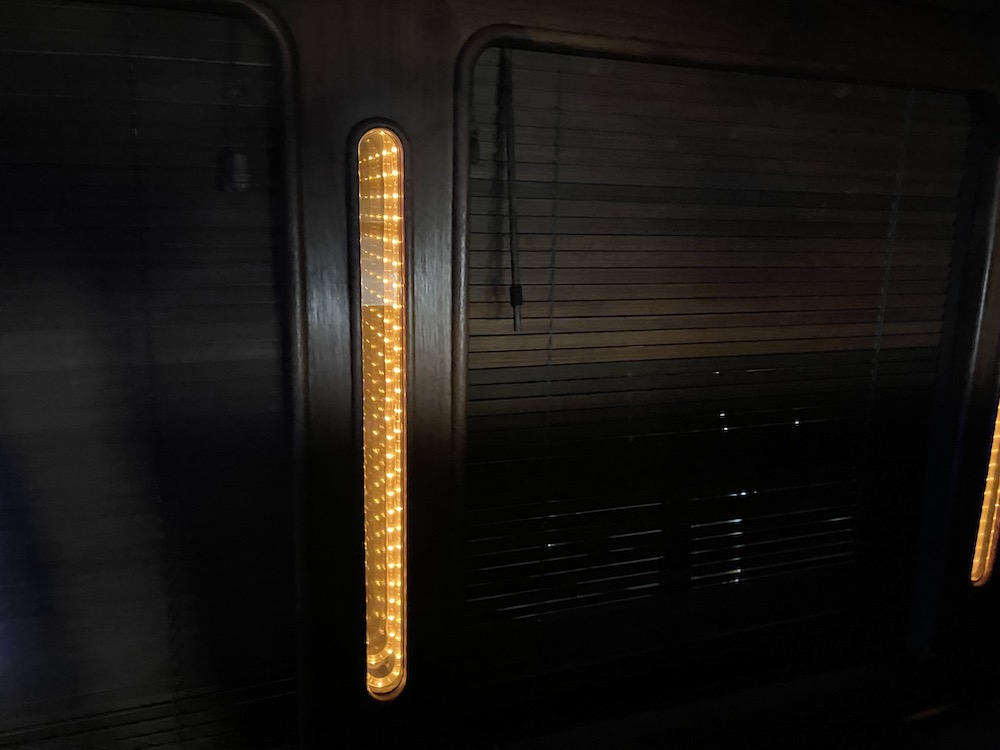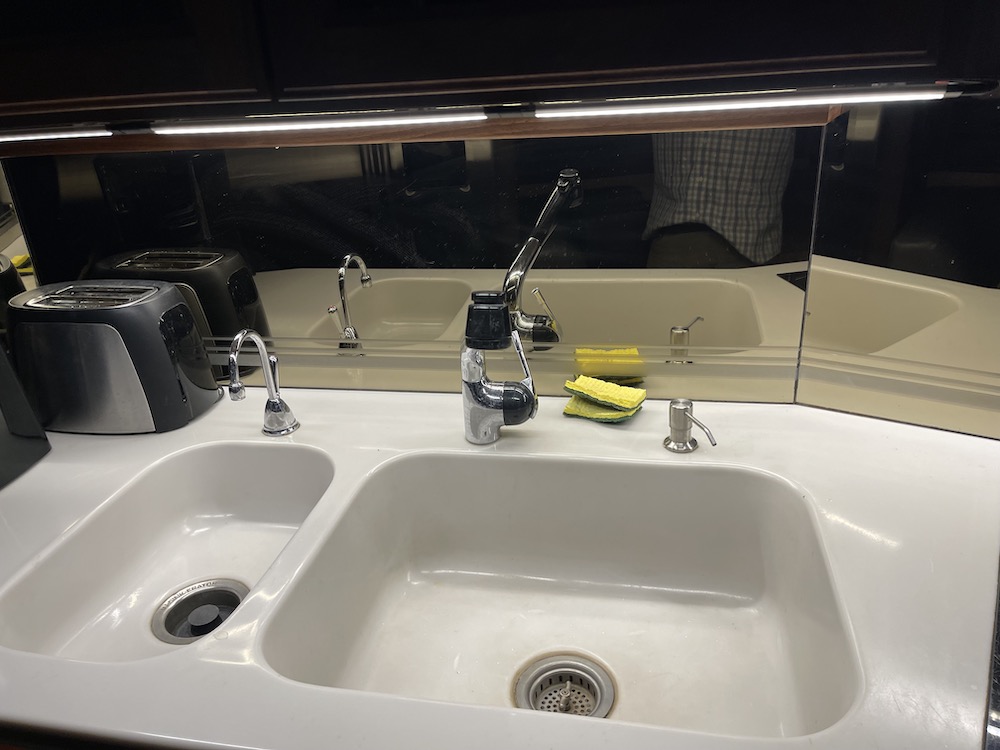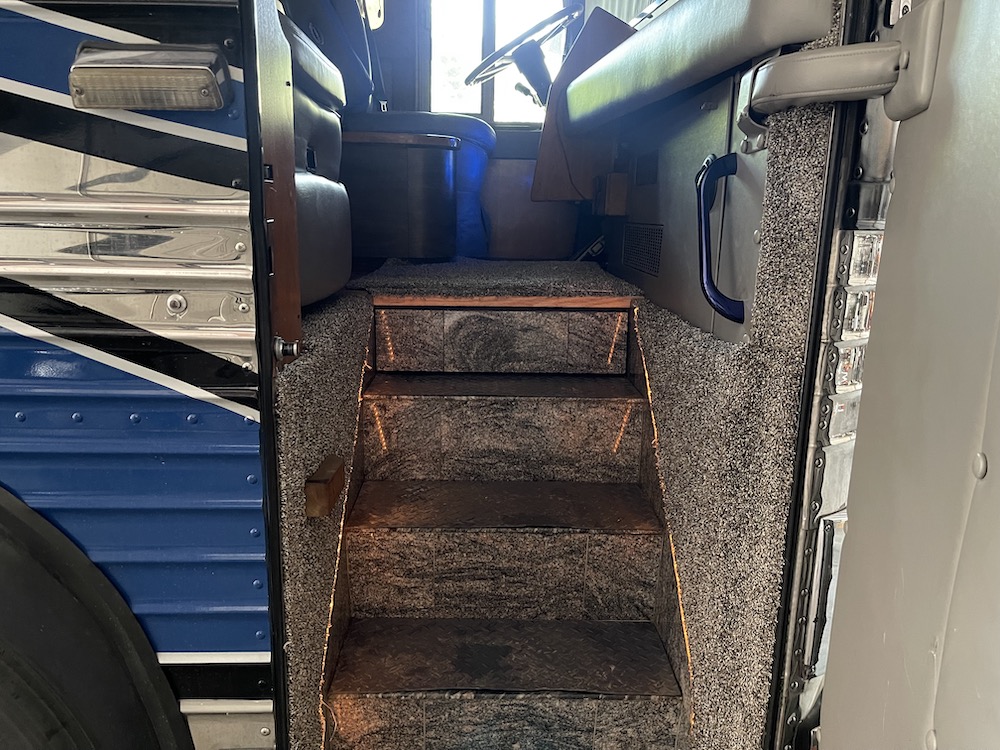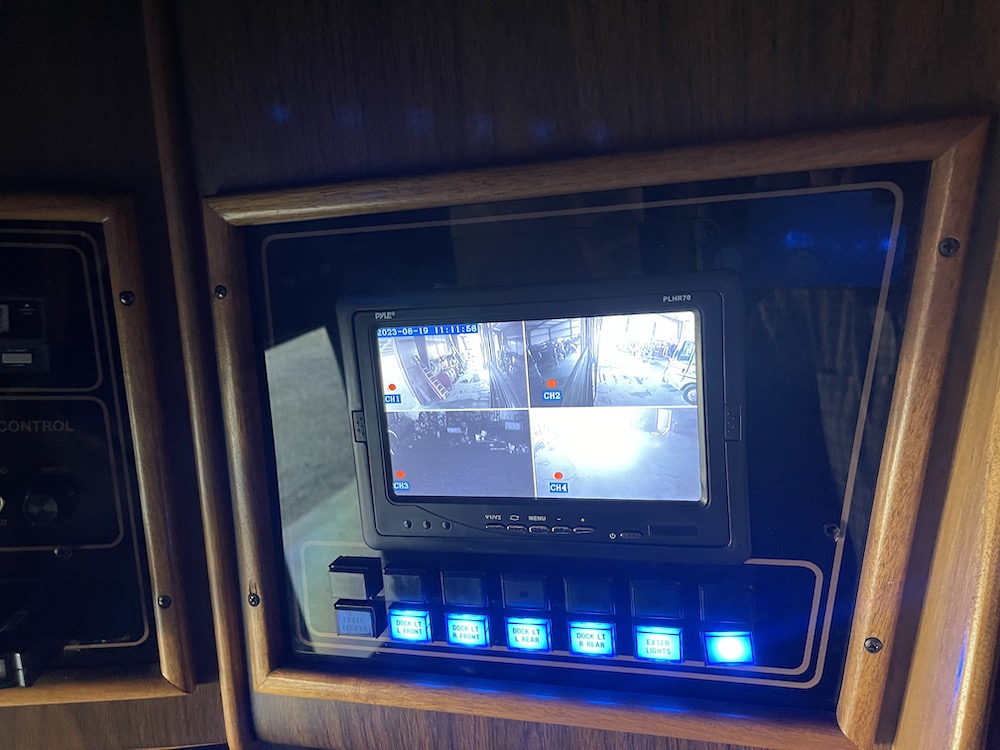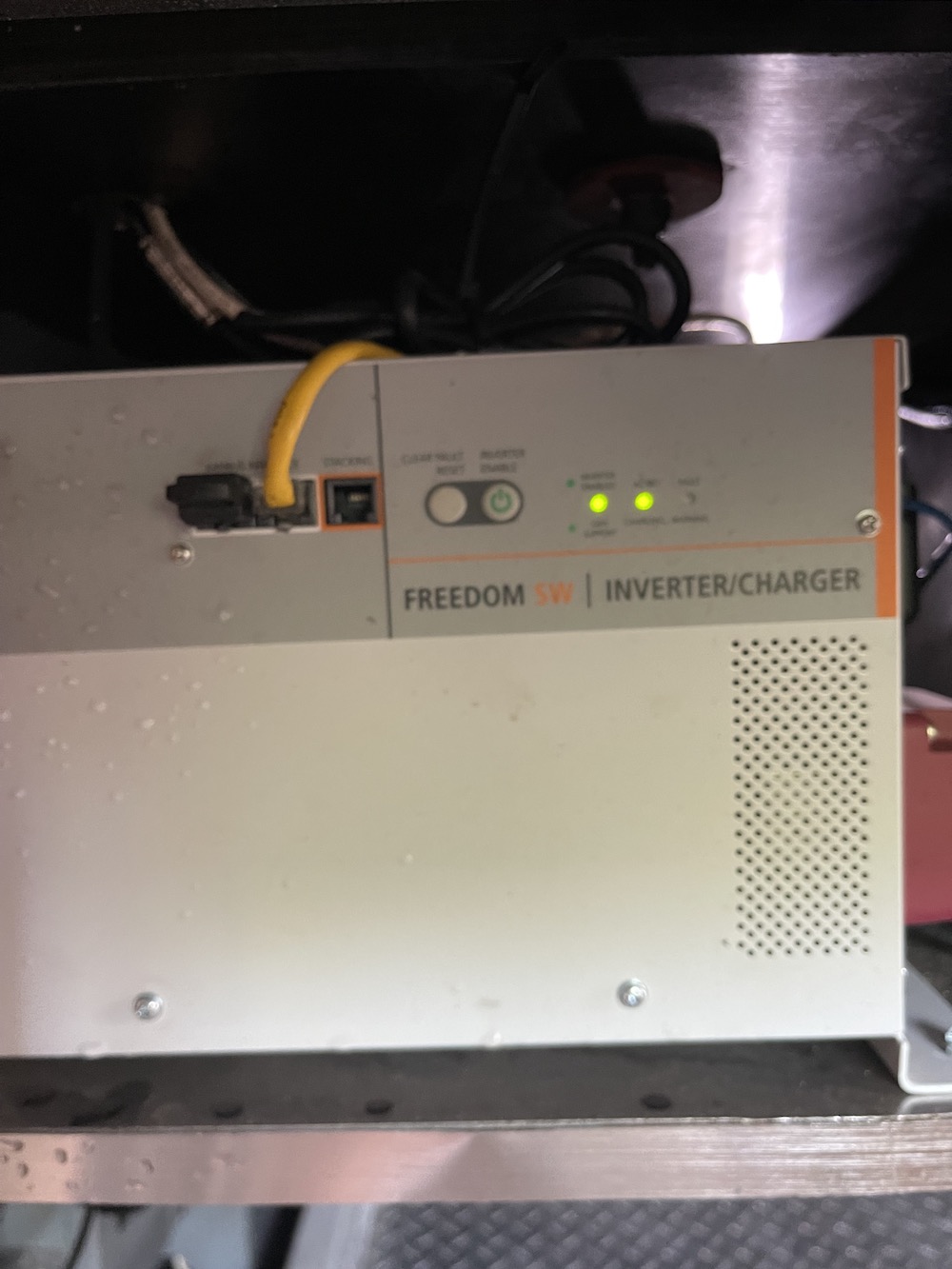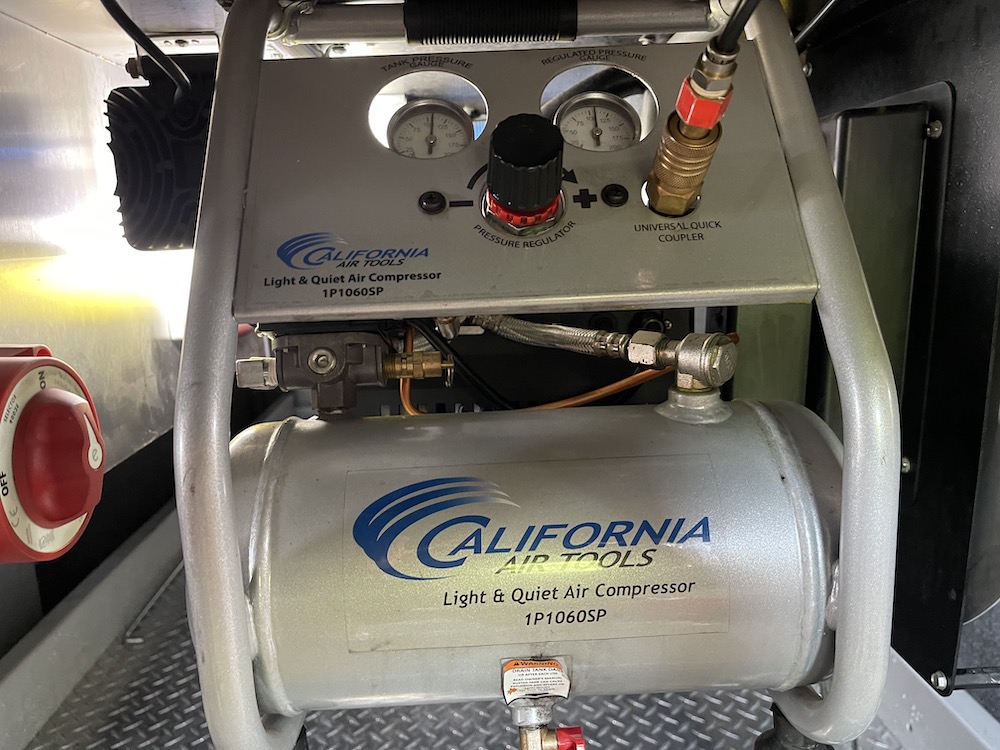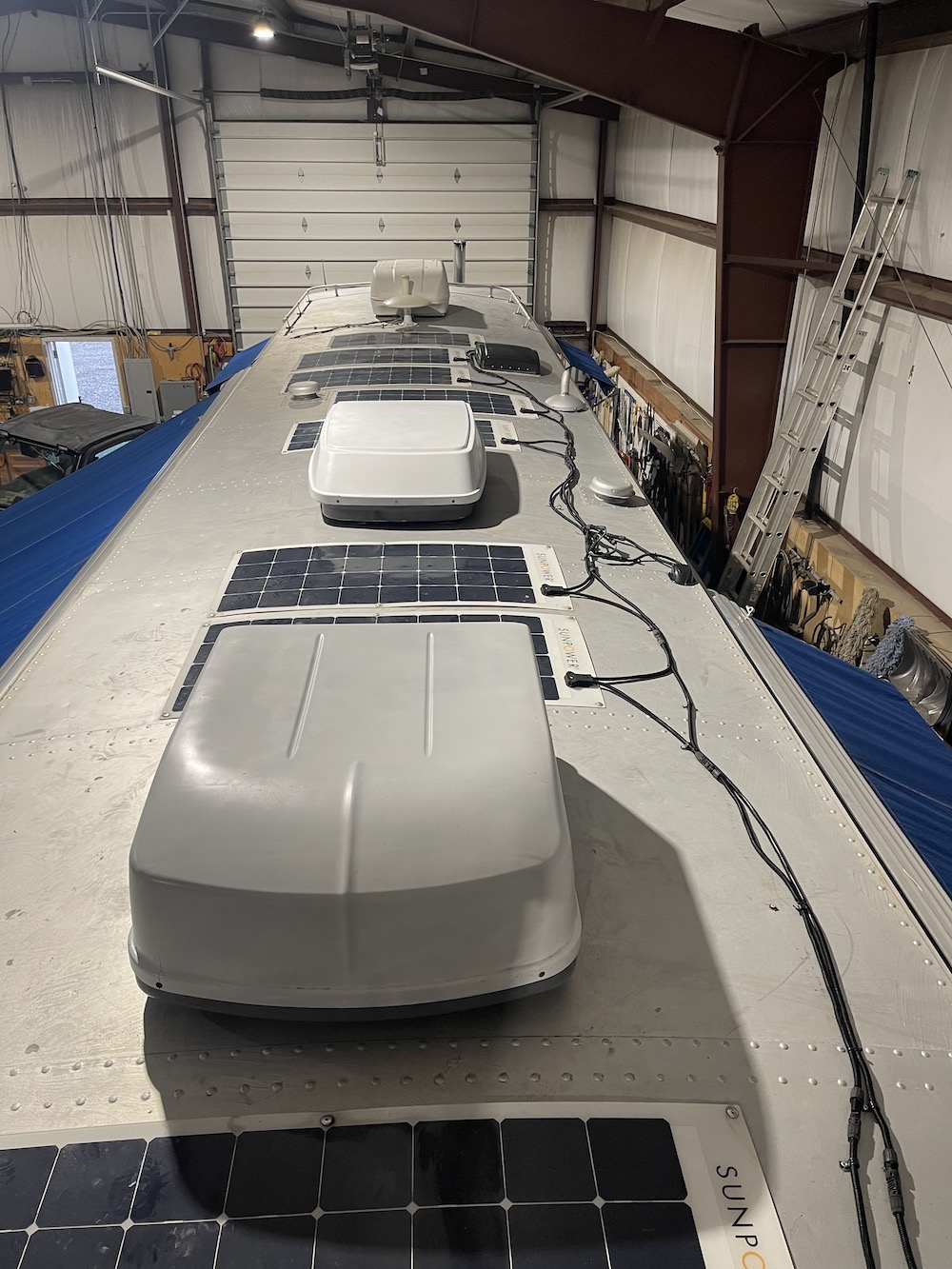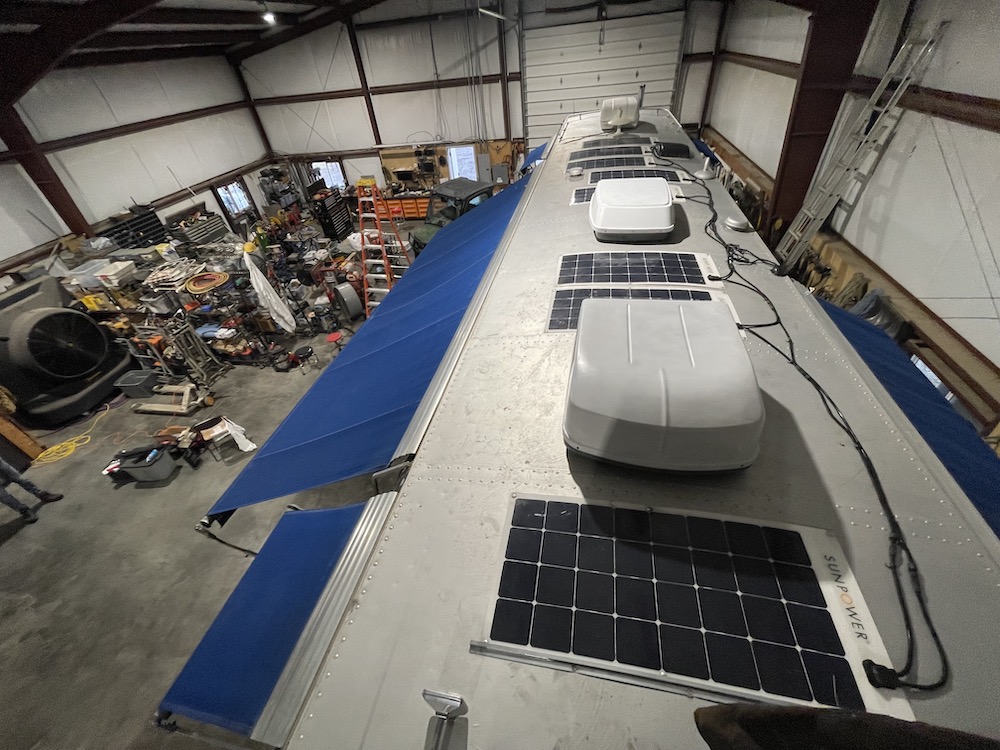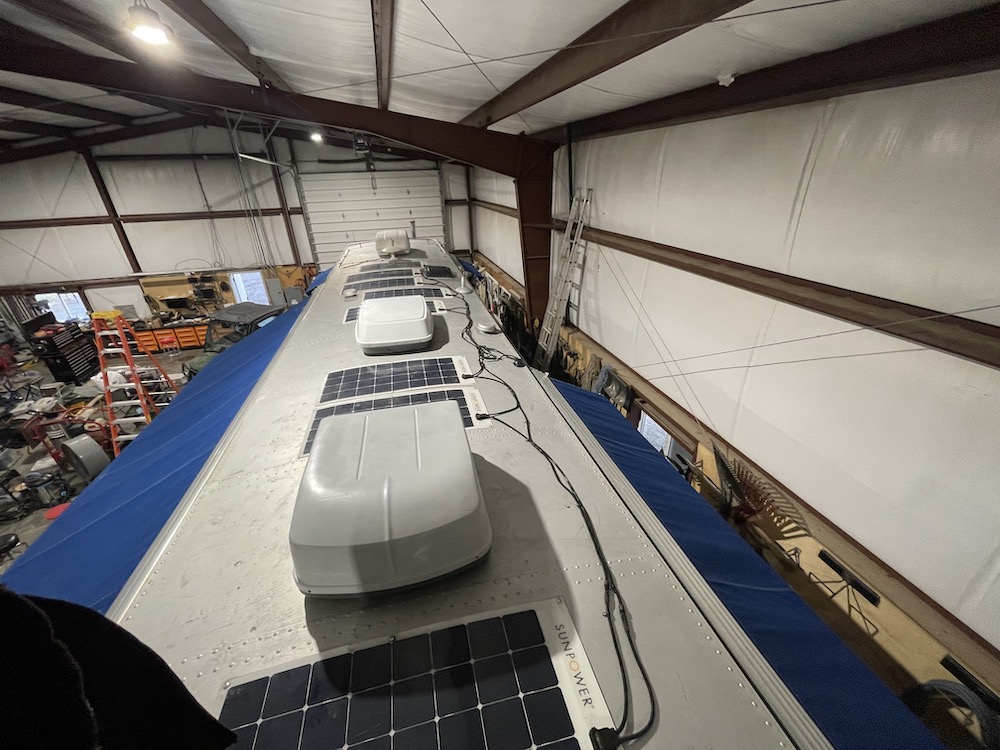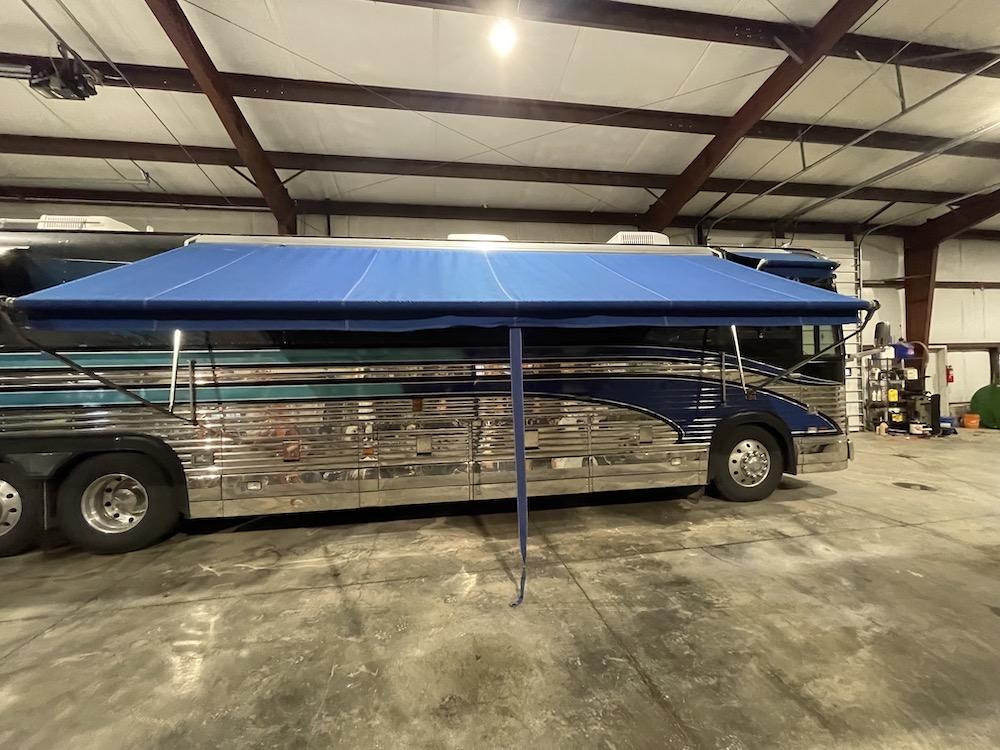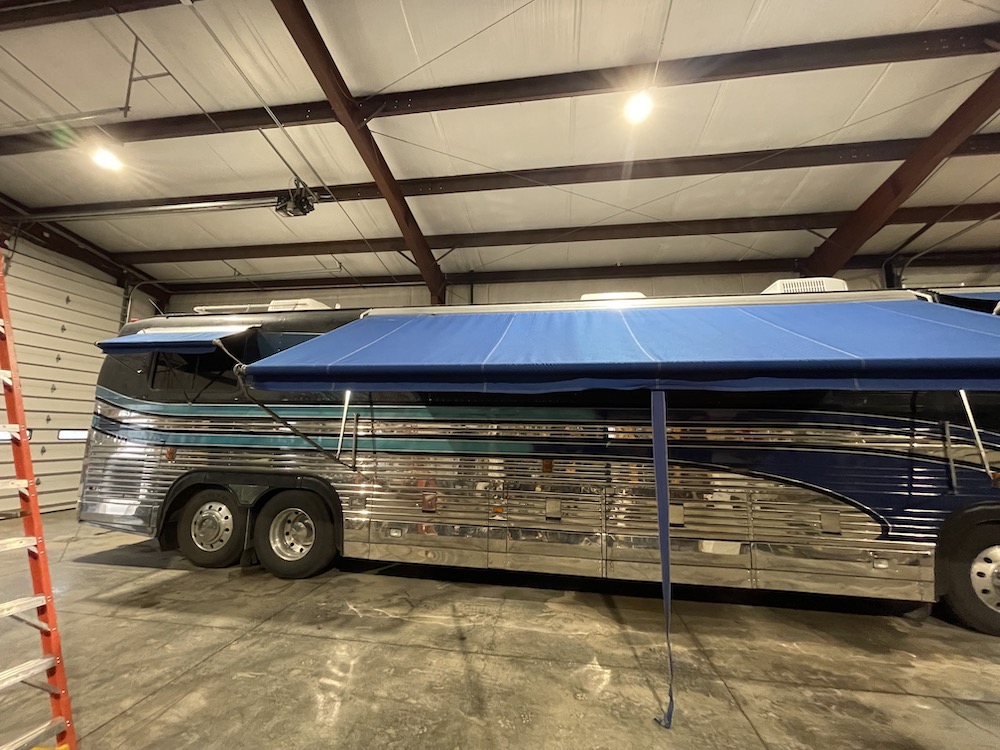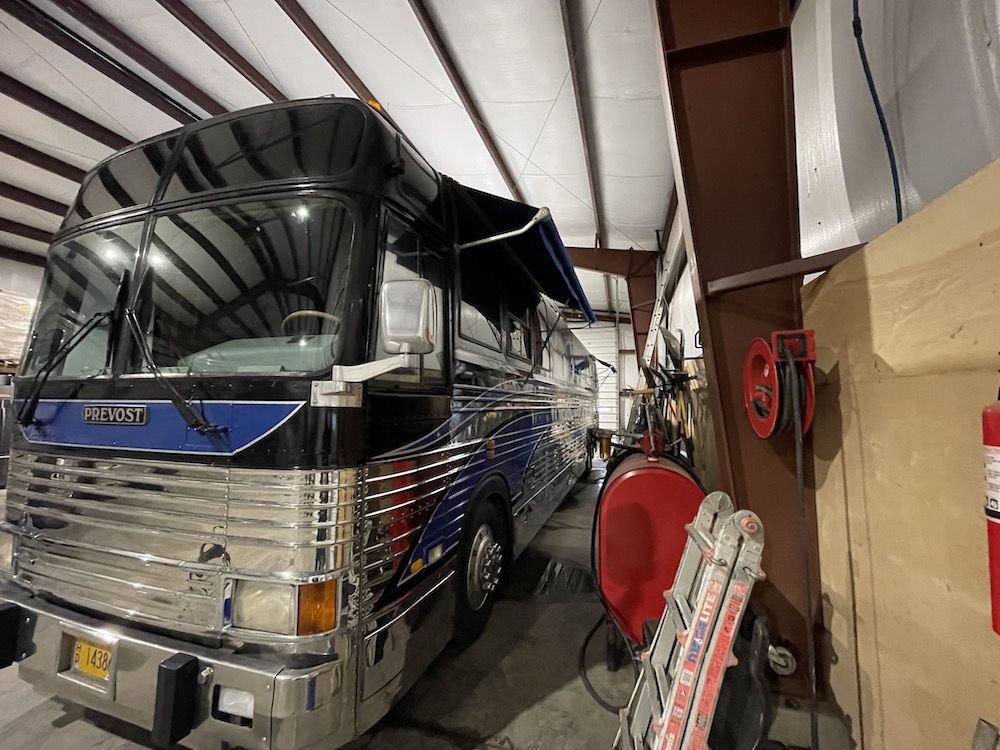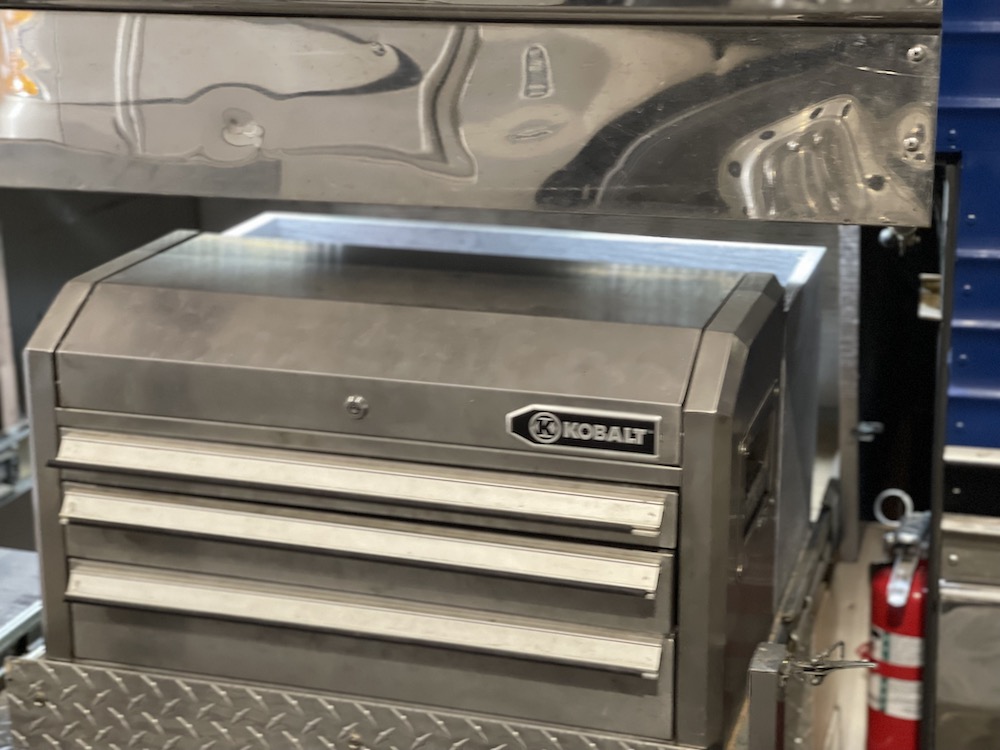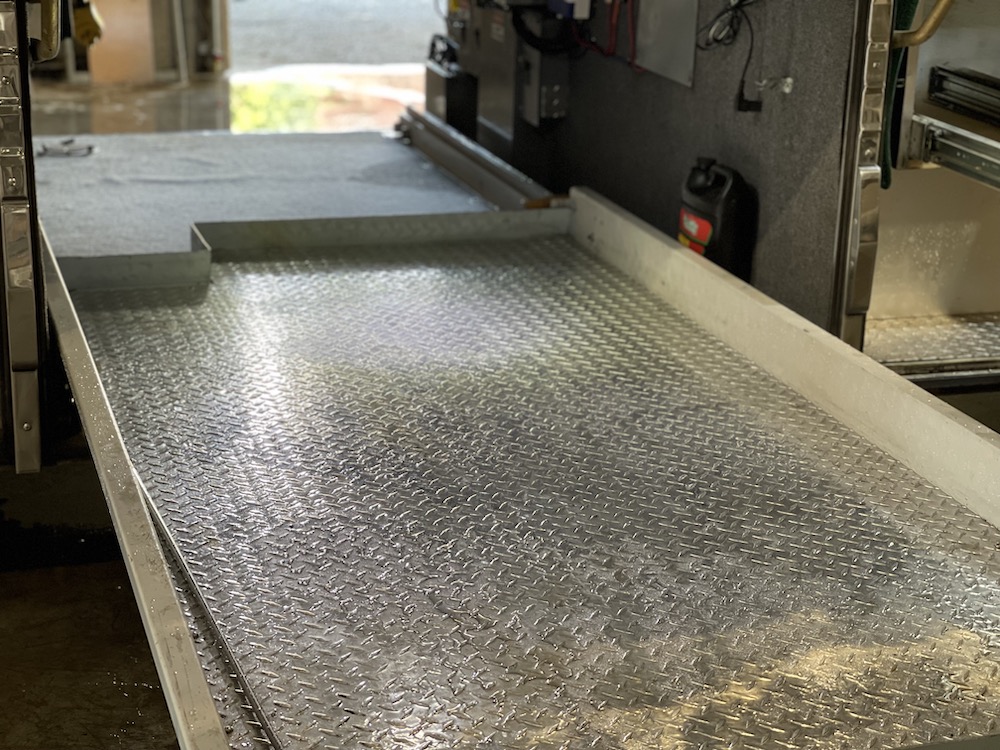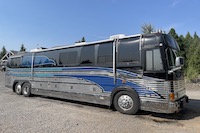 For Additional Information Please Contact:
James at 541-605-9444 or Email