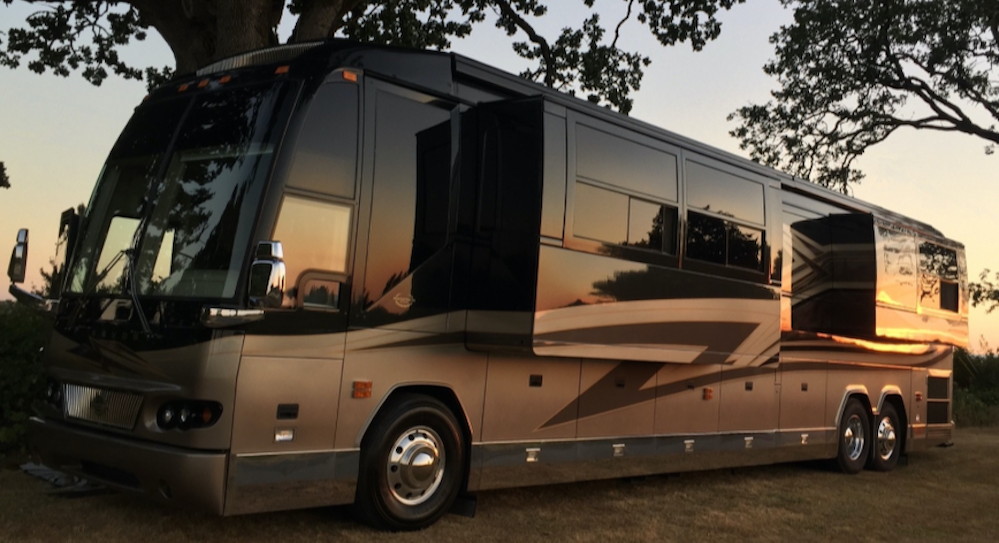 2001 Prevost Marathon H3-45
Double Slide
$ 285,000
129,000 Miles
2001 H3-45 Prevost Marathon
Immaculately maintained and upgraded
This is a real gem of a coach due to all the upgrades and detailed maintenance done over the years.  Don't be fooled by the age,  you'd be hard pressed to recognize this as a 2001 due to the improvements.
The two most stunning improvements is the complete front facelift that provides a single split windshield as opposed to the 4 split along with new headlights, grill, etc.     To complement this stunning improvement is the replacement of the front seats.    Supple new leather, 3 point seatbelts,  massage, all in working order.     Hardwood throughout (except for marble in the entrance and galley), new refrigerator, microwave, kitchen faucet, TVs and more.  Complete replacement of all salon/bedroom upholstery including foams.   All electric full length Girard awnings round out this to be a much more modern coach than you would expect for this price.
In many ways it's like a brand new coach, for a lot less cost.
On the mechanical side, a complete rebuild of the chassis to replace air bags, shocks, brake calipers, brake lines, pushing fittings to compression fittings, front A-arms,  back brakes, and more.
Check out the complete list of improvements.
Front face replaced with new windshields/headlights/grill/front cap.
Rear cap rebuilt to integrate Girard Awnings
Installed 4 fully electric Girard Awnings
Replaced Steering Box
Replaced all interior lighting with LED lighting
New front suspension upper A-Arms and bushings
Front Joey bed air cylinders rebuilt
Replaced pilot and copilot seats with all new seats with 3-point seatbelts
Replaced several actuators in bay doors
Rebuilt/lubed all bay door actuators
Realigned front door/rebuilt lock mechanism. Installed foam to remove door mechanism rattle
Replaced all 3 TV's with new flatscreen smart TVs with Apple-TV integration
Inmotion Satellite TV system still installed for future owner if desired
Removed all carpet, installed hardwood in main salon and bedroom.
Replaced water pump with super efficient, super quiet pump
Rebuilt suspension. New air bags, new brake calipers, new brake hoses, all new brass compression fittings, new shocks throughout with adjustible front shocks, new Norgren valves on suspension
Replaced air cooling fan clutch. Replaced R-12 brake relays
Recoated/resealed roof with heat dissipating TropiCool coating
Recharged all 4 A/C CruisAir units
Replaced bedroom A/C Compressor and fan
Replaced windshield washer nozzles
Replaced all carpet for hardwood throughout
Installed engineered wood planking in closet floors
Replaced Prevost/Engine AC compressor and clutch
Replaced main air line from engine compressor to air dryer
Replaced Webasto control module, fuel filter, fuel line. Cleaned Webasto throughout.
Replaced both air bellows on Engine belt tension for A/C and cooling modules
Replaced both sewer electronic valves.
Replaced outside Electronic control panel ribbon cable connectors
Replaced wind sensor on rear passenger Girard
Replaced control module for front passenger Girard awning
Realigned and balanced all Girard awnings
Replaced microwave & refrigerator
Replaced galley sink faucet and drain components
Replaced Fantastic Fan in bathroom
Replaced Splendide washer/dryer combo unit
Replaced water heater thermostat
Replaced shore power cord
Replaced all storage bay door struts
Replaced drivers steering column air foot switch
Rebuilt/cleaned all cub heaters
Replaced 7 sliding windows that had started to get cloudy
Polished countertops to remove scratches
Replaced sewer roof cap to ensure proper air draw from grey/black tanks
Replaced engine batteries (Aug 2023)
Replaced house batteries (Sept 2019)
Replaced engine oil/filters, generator oil/filters (Jan 2023)
Replaced front tires (July 2019)
Replaced rear brakes. Front brakes still had 70% life left (April 2019)
Replaced 3M coating on front of coach (May 2019)
For Additional Information Please Contact :
Joe at 503-866-0200 or Email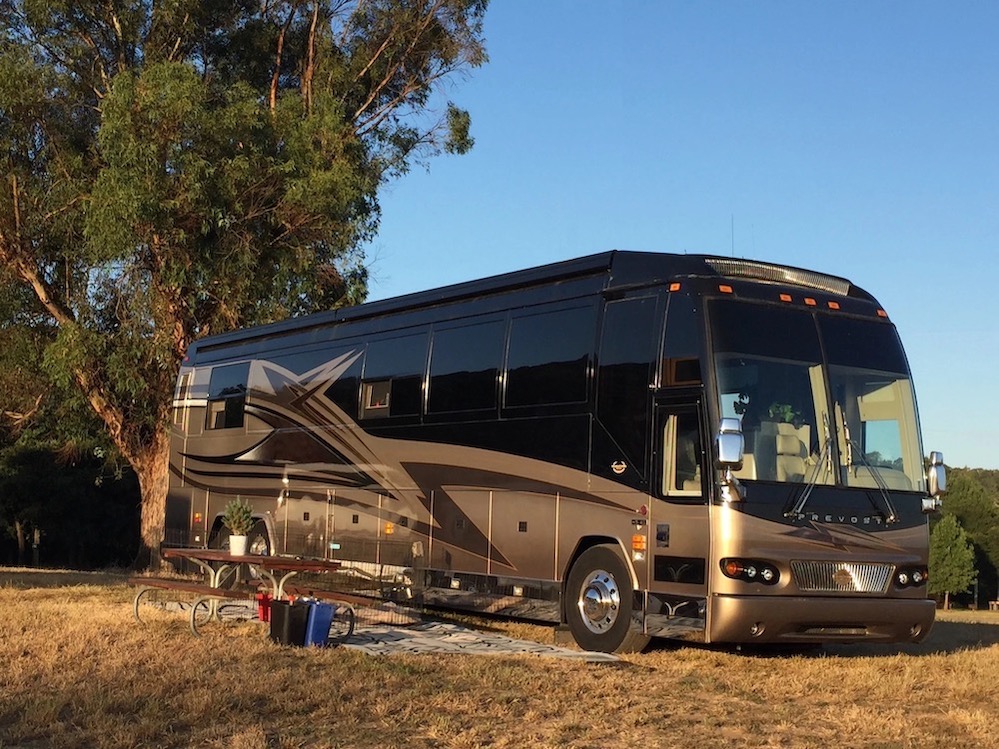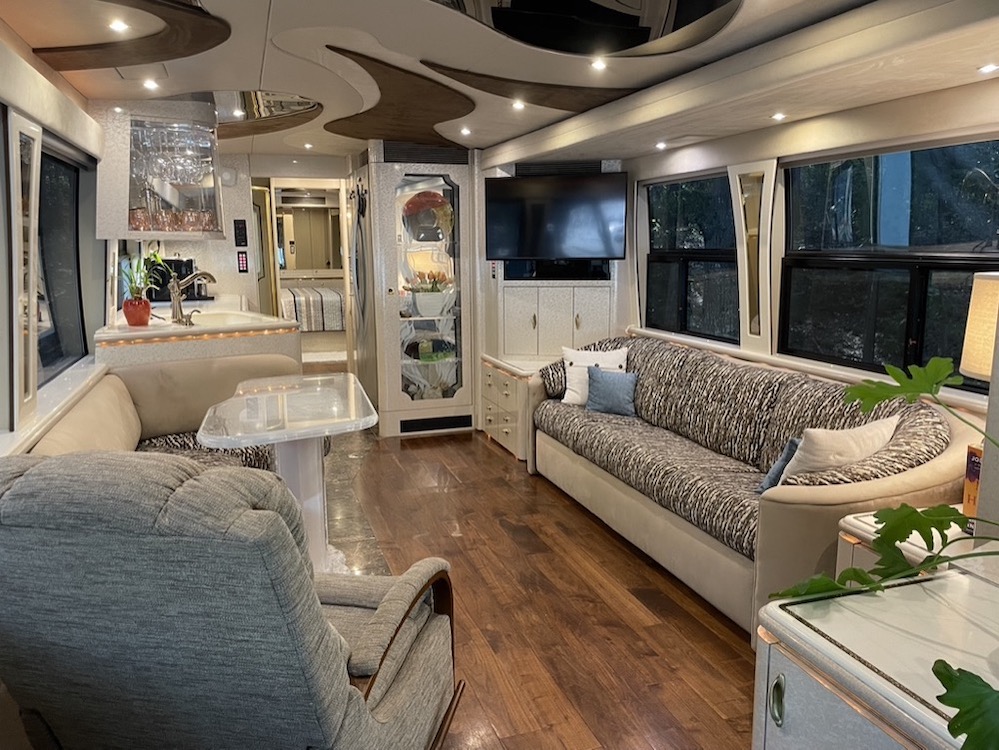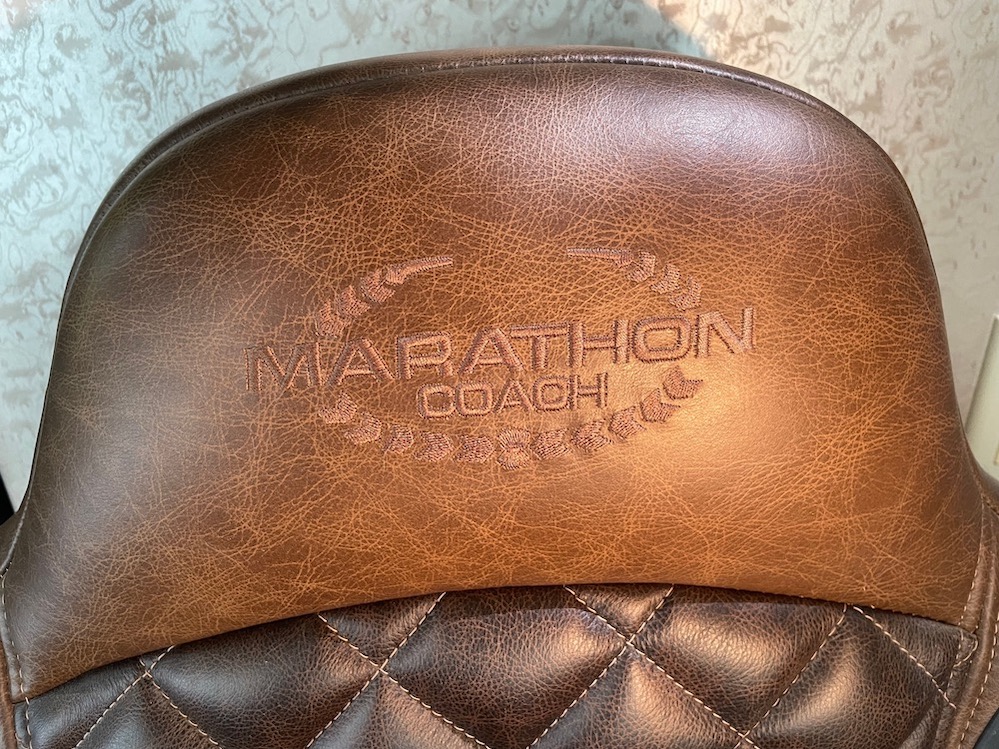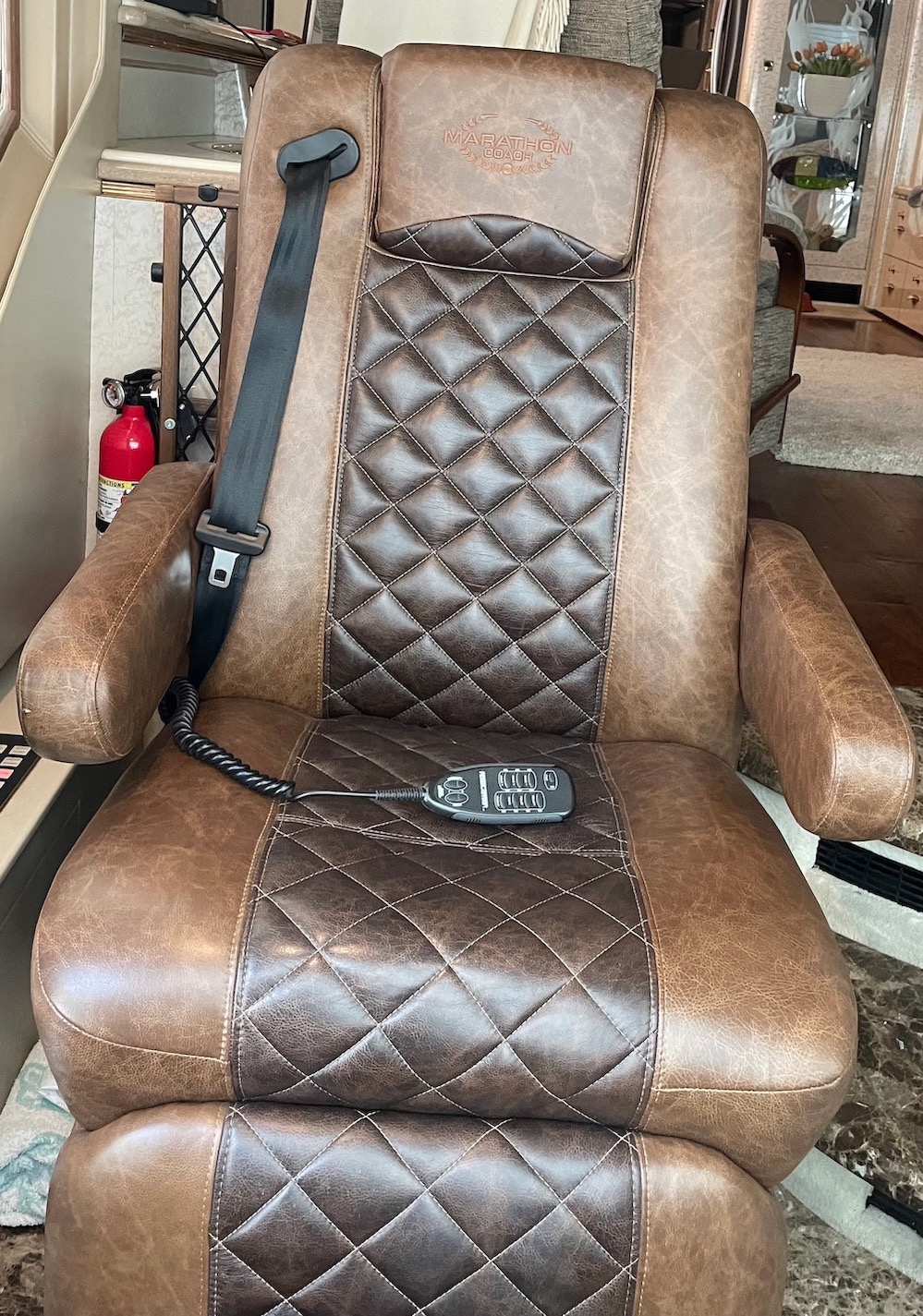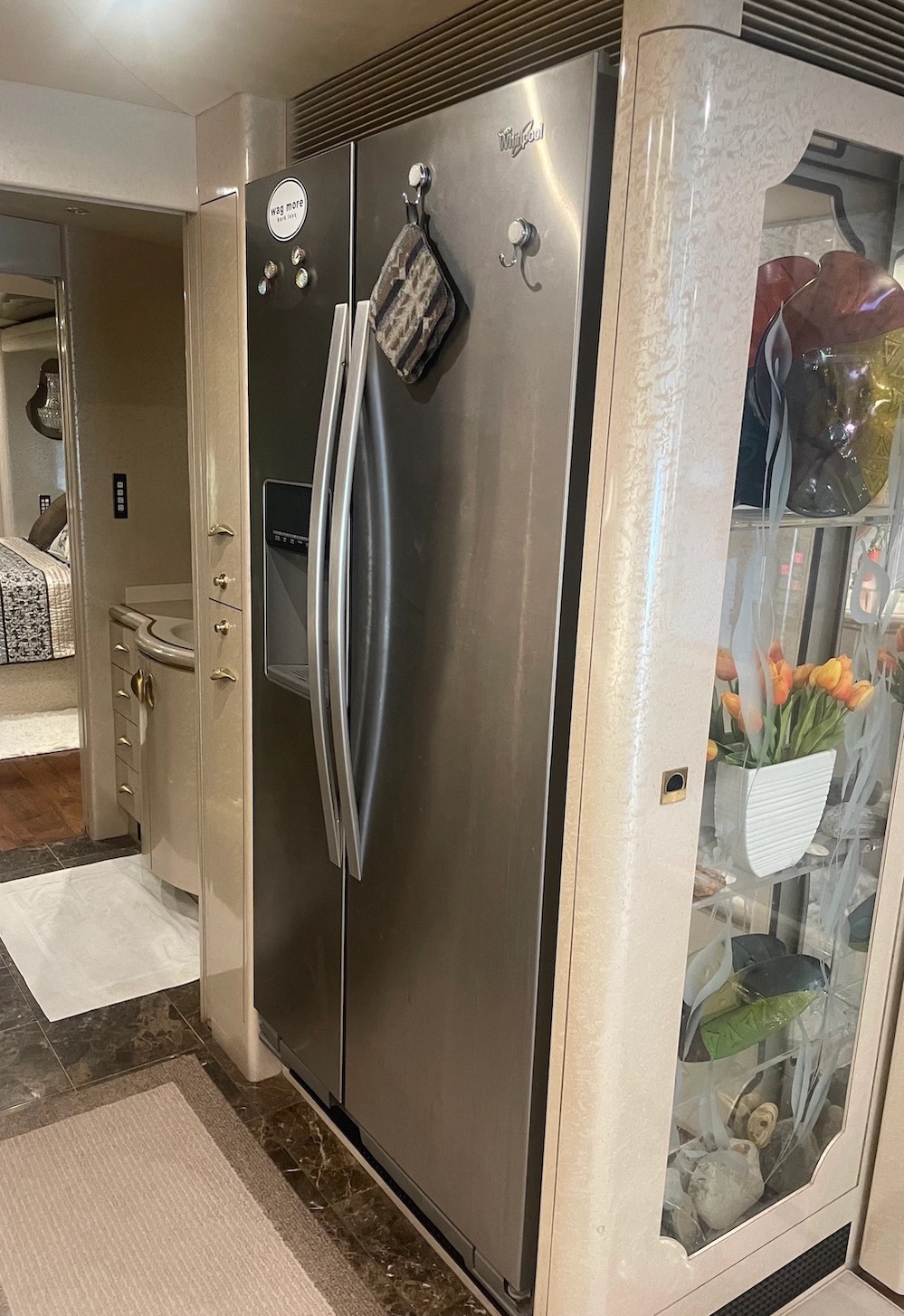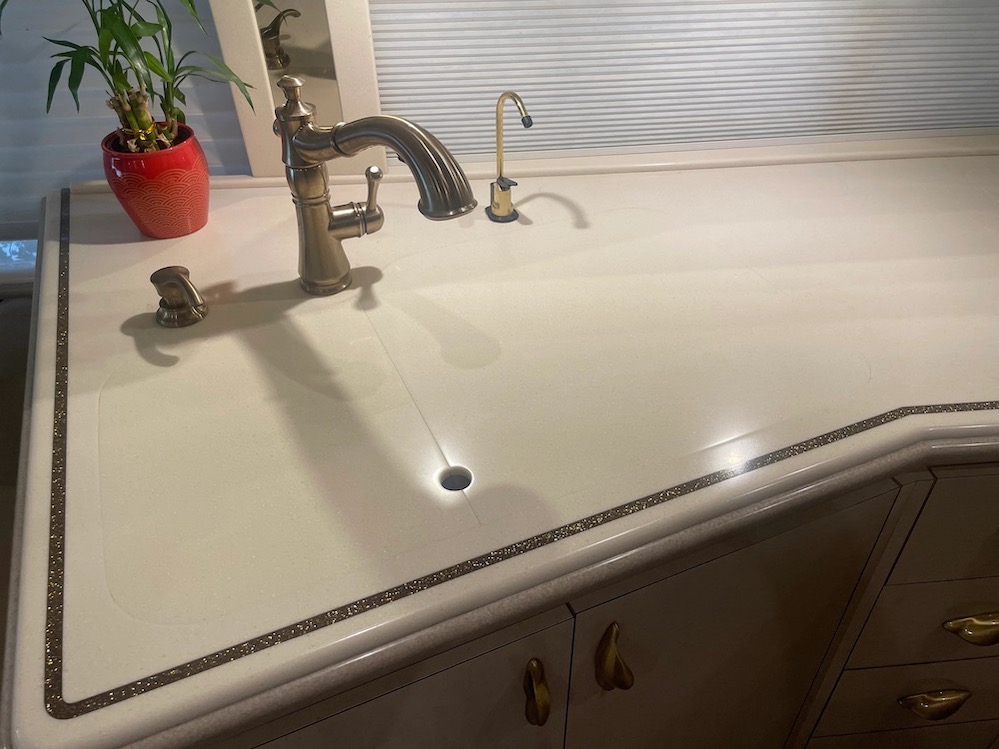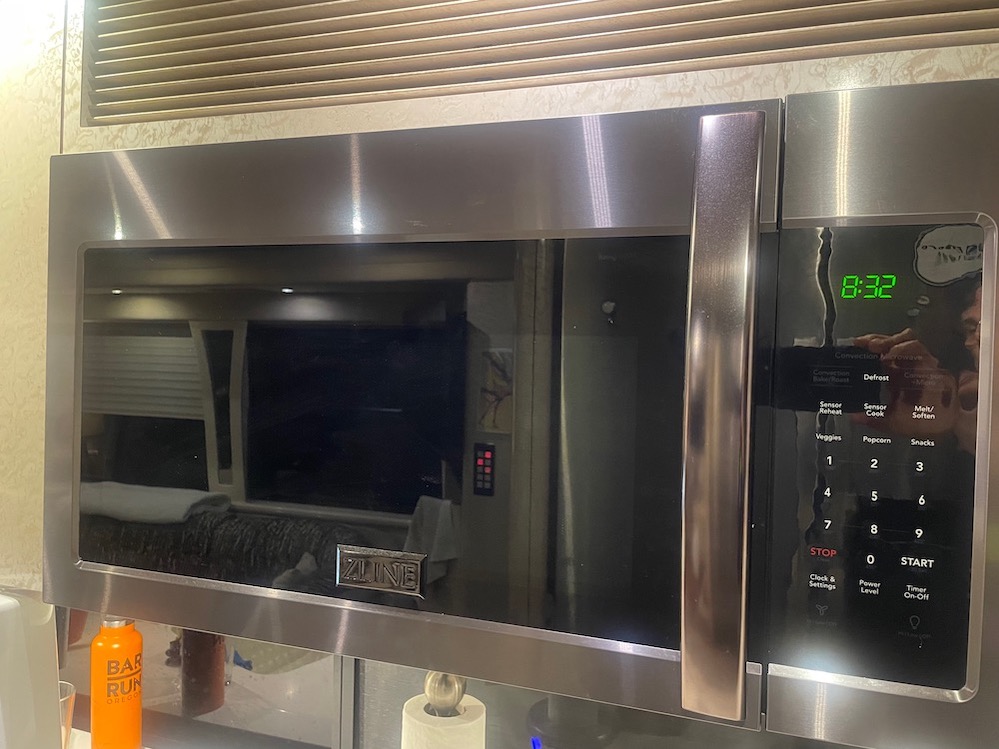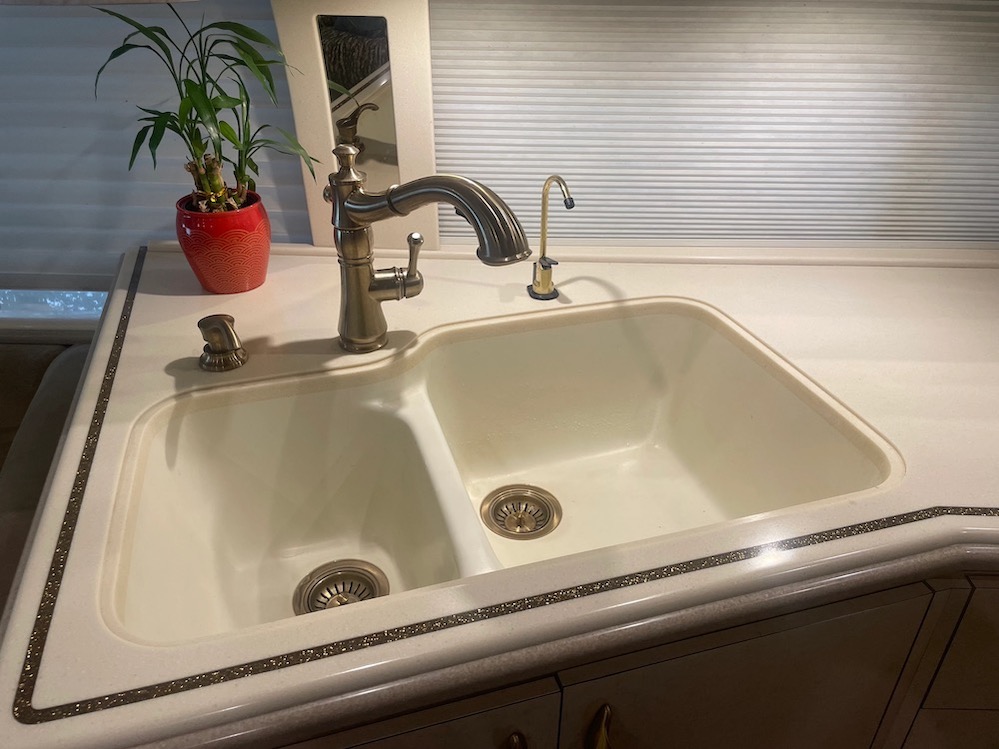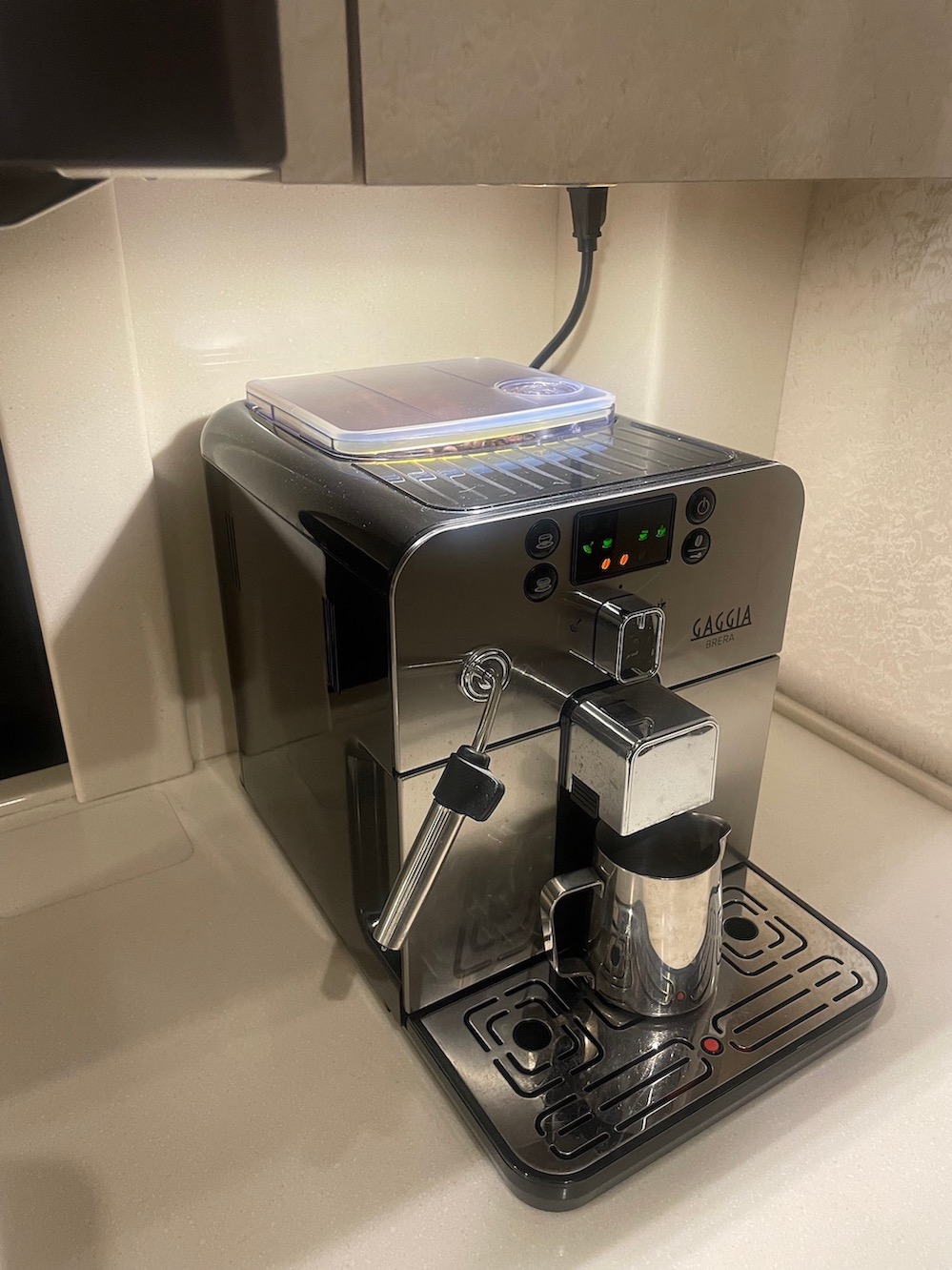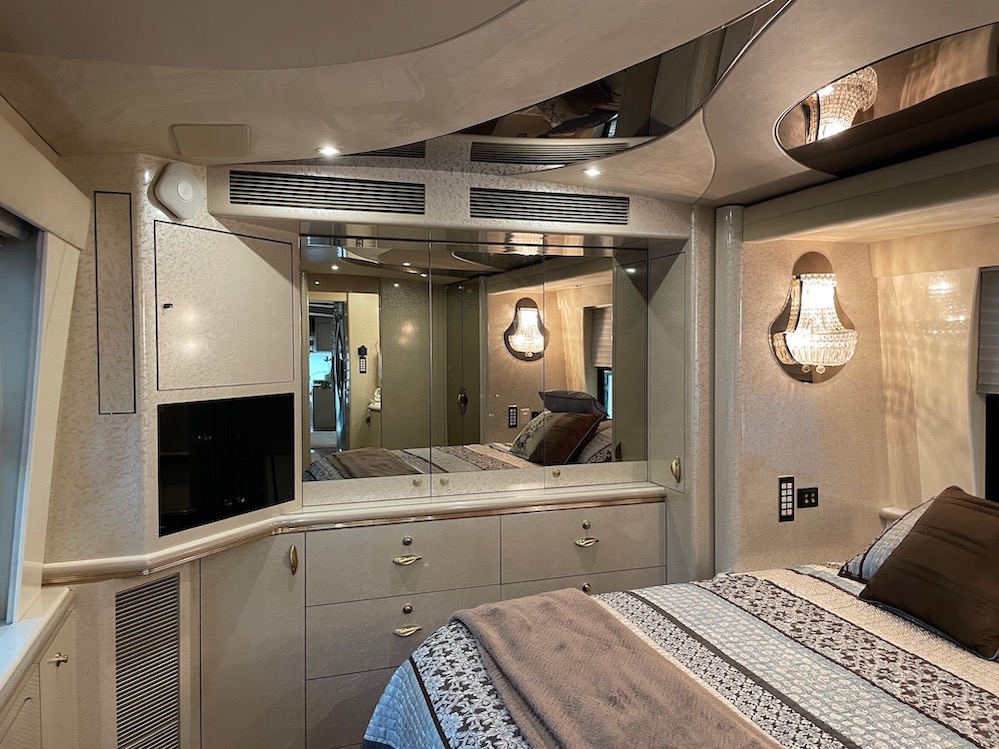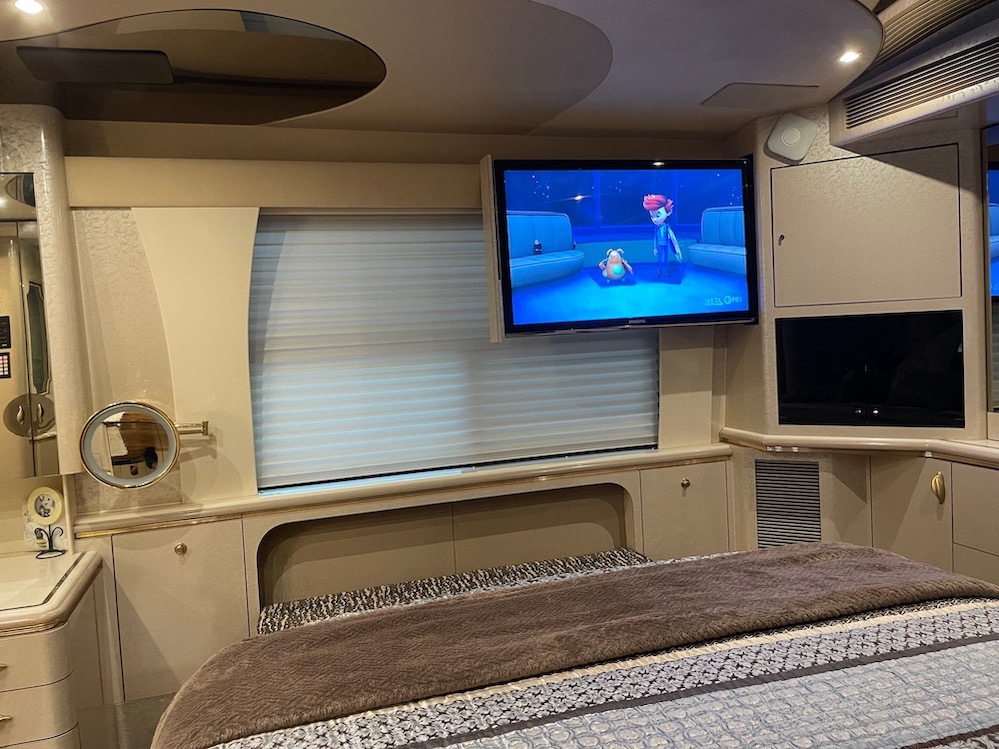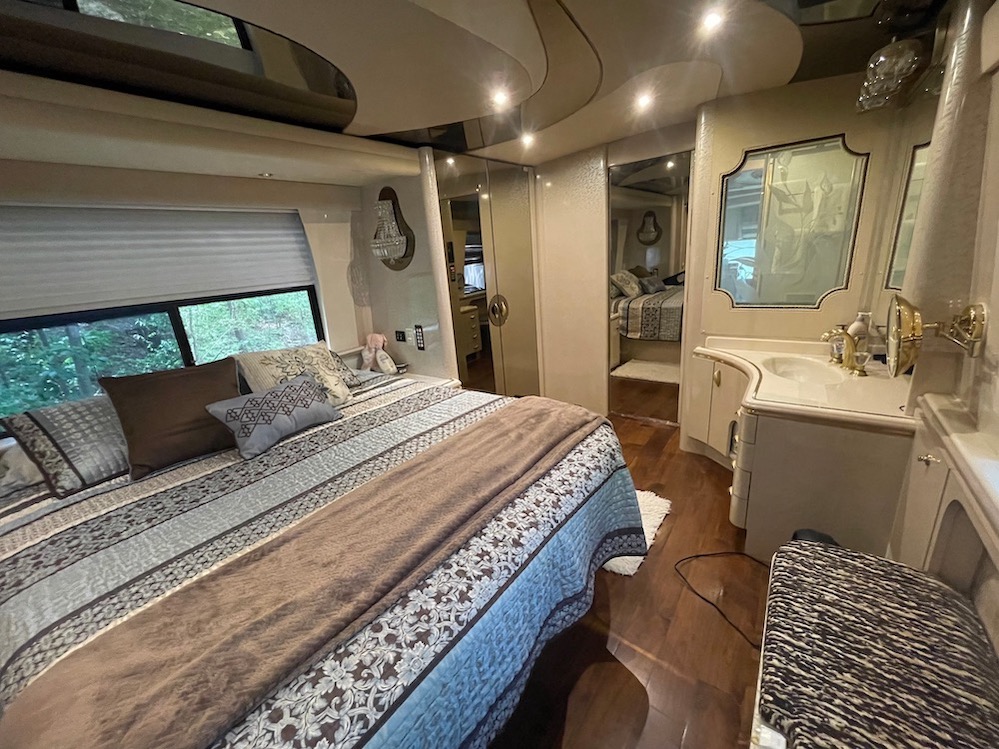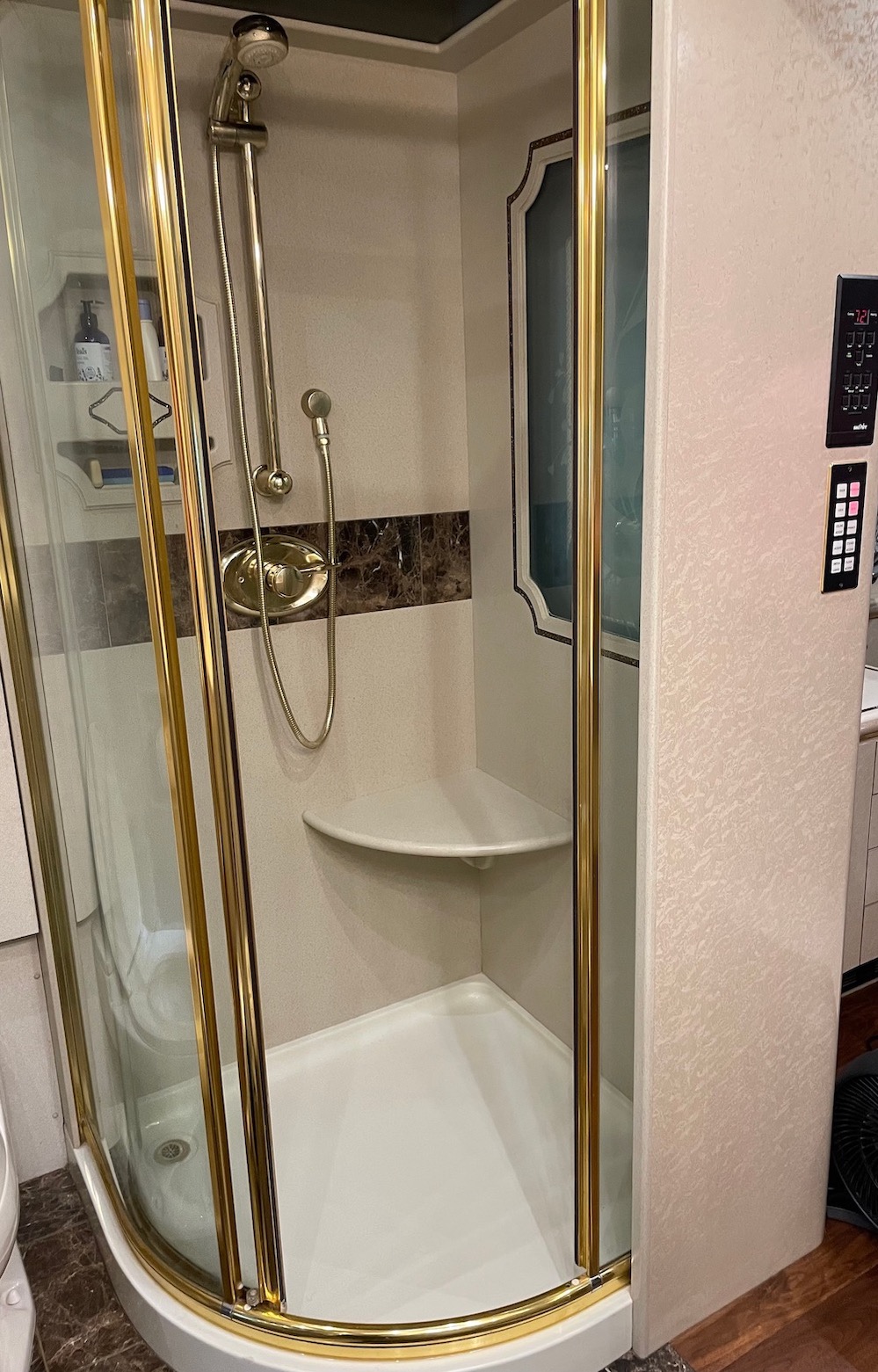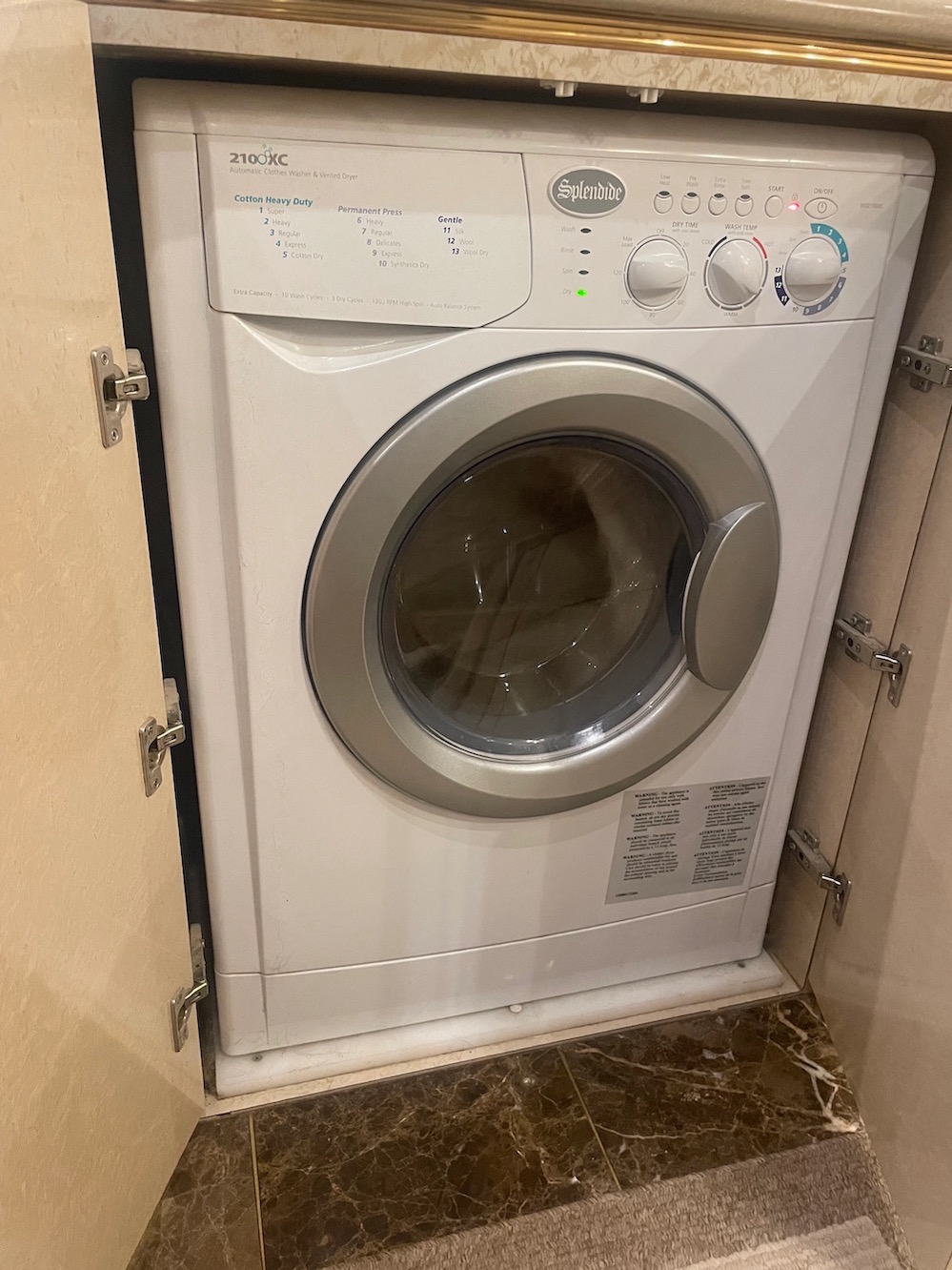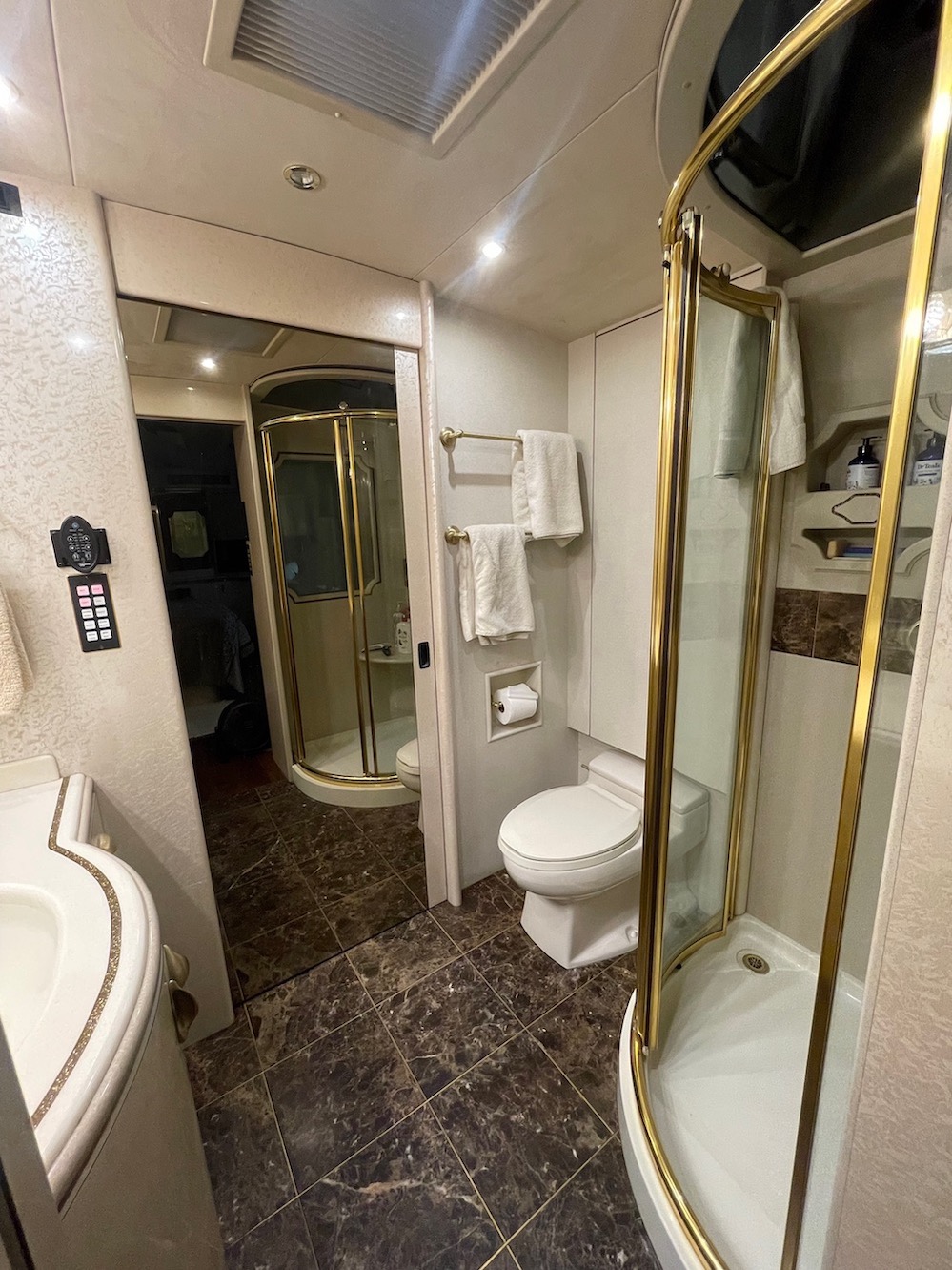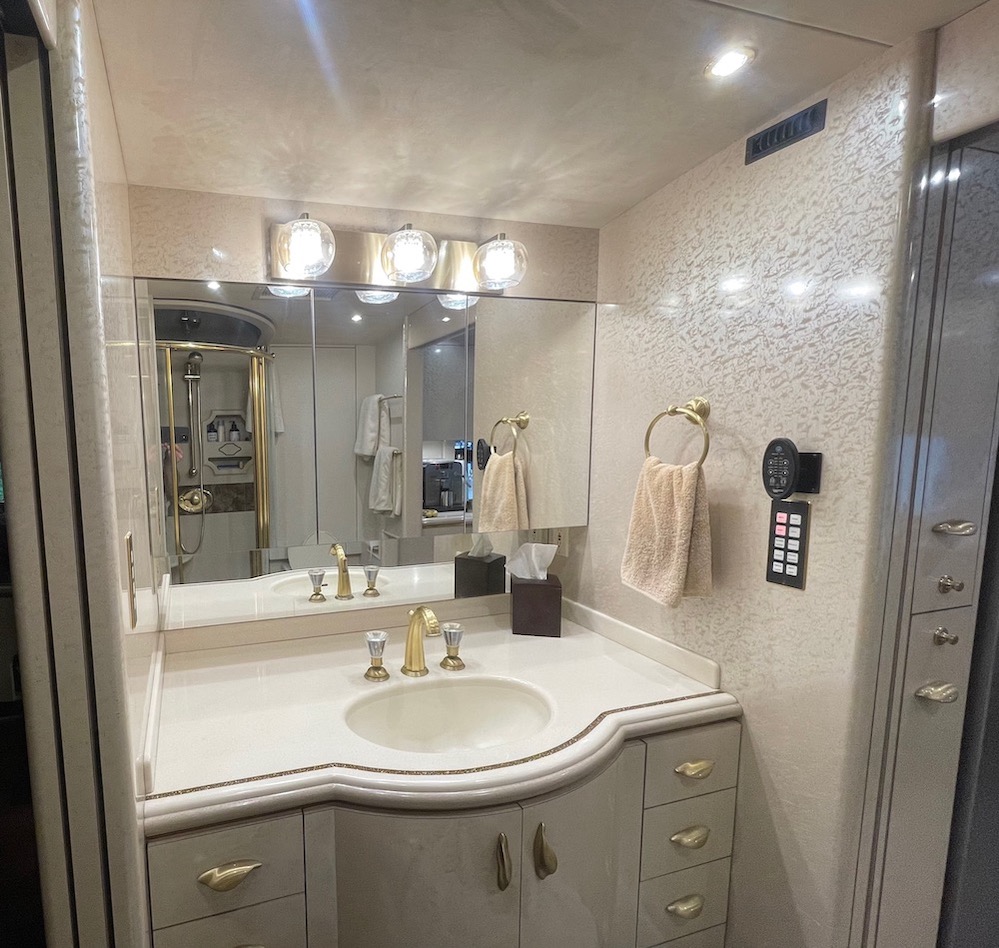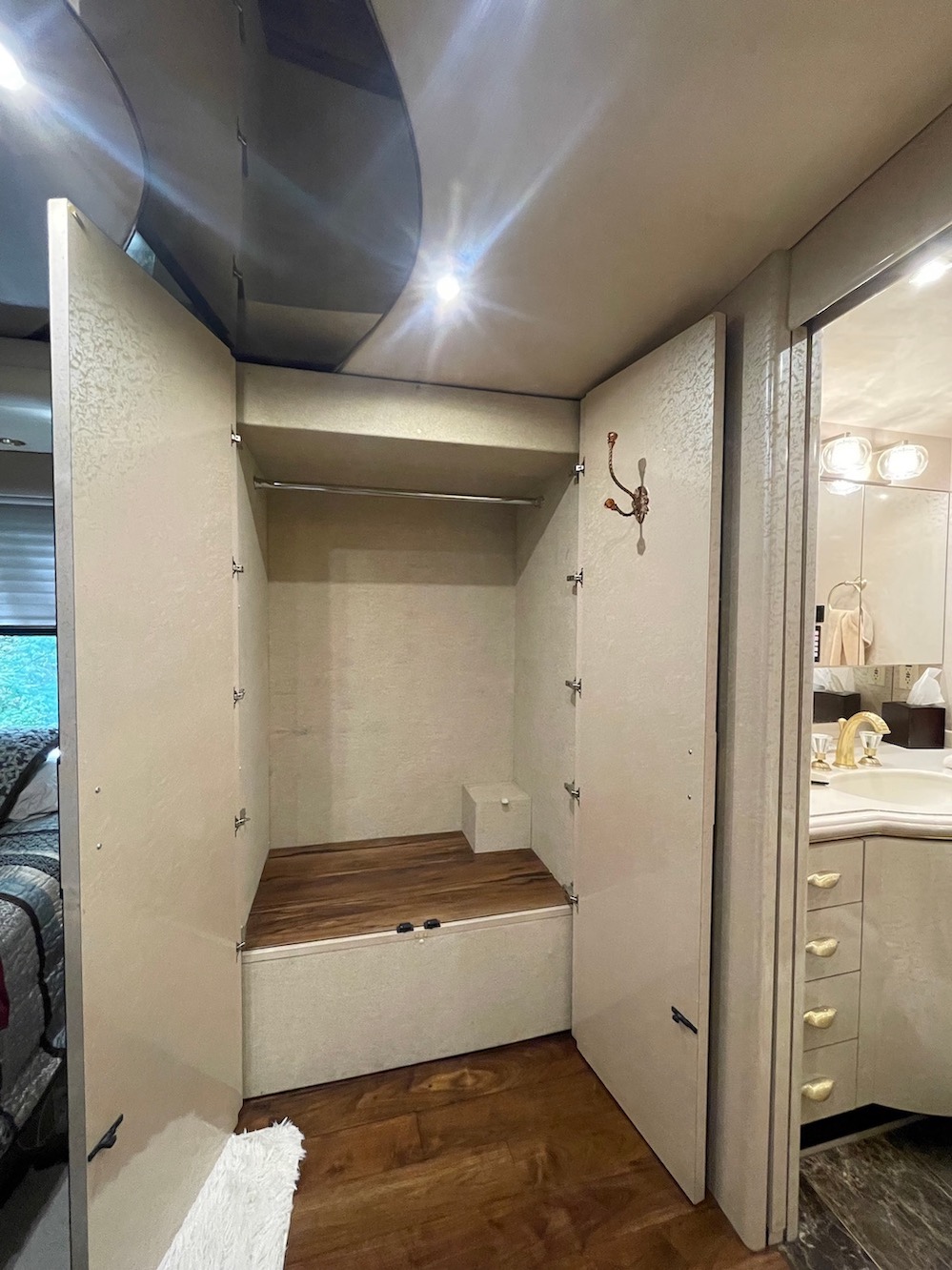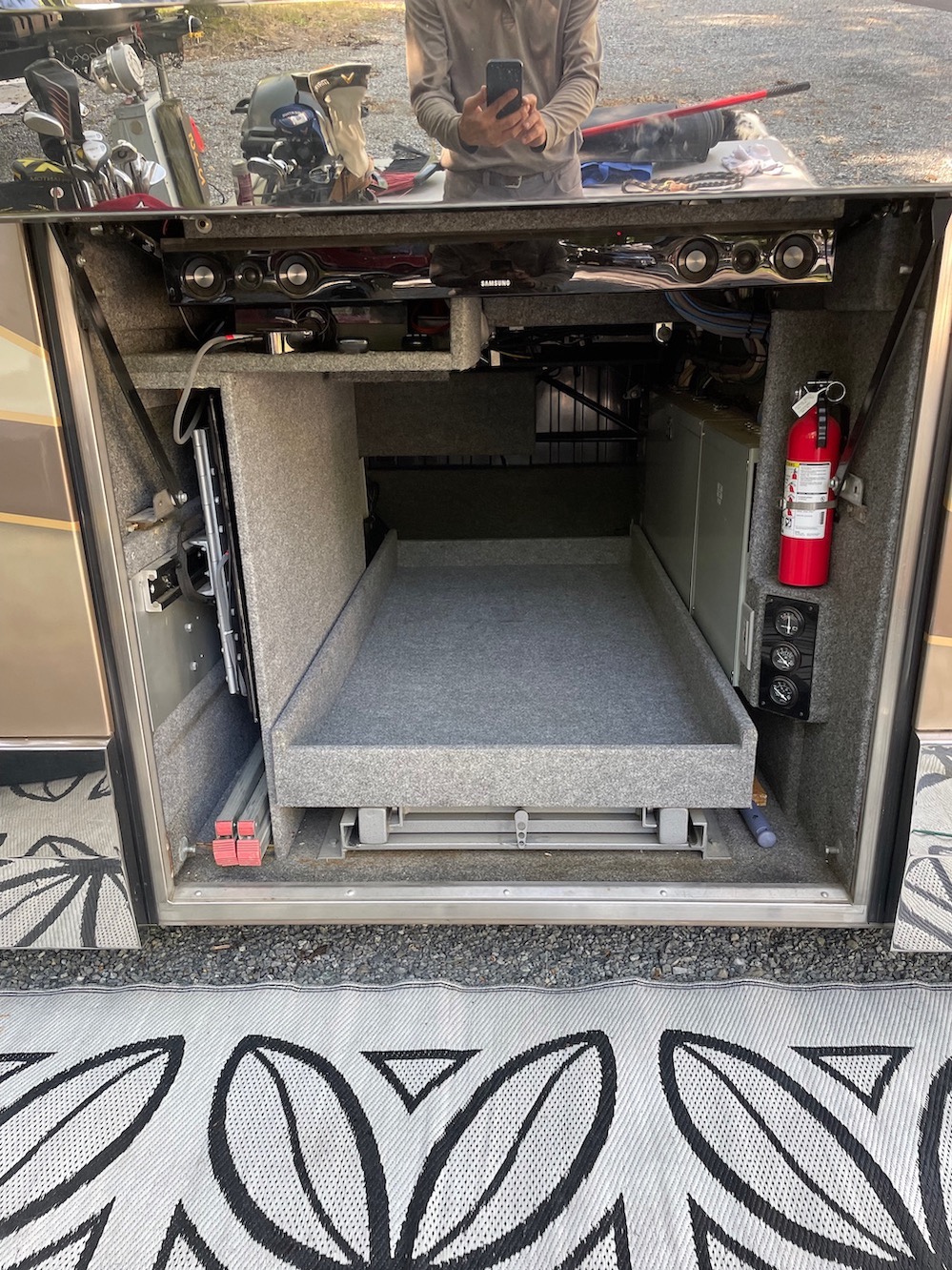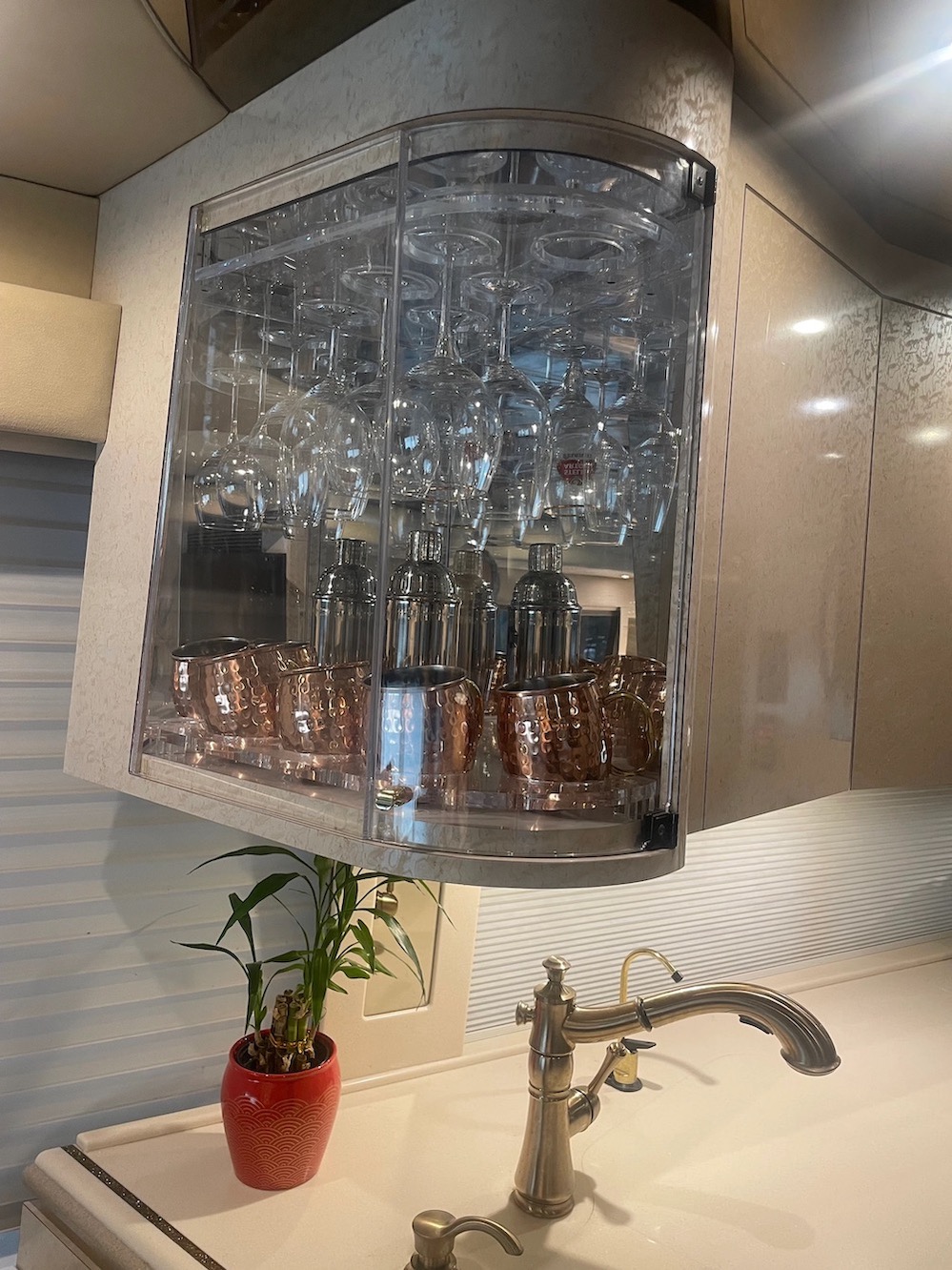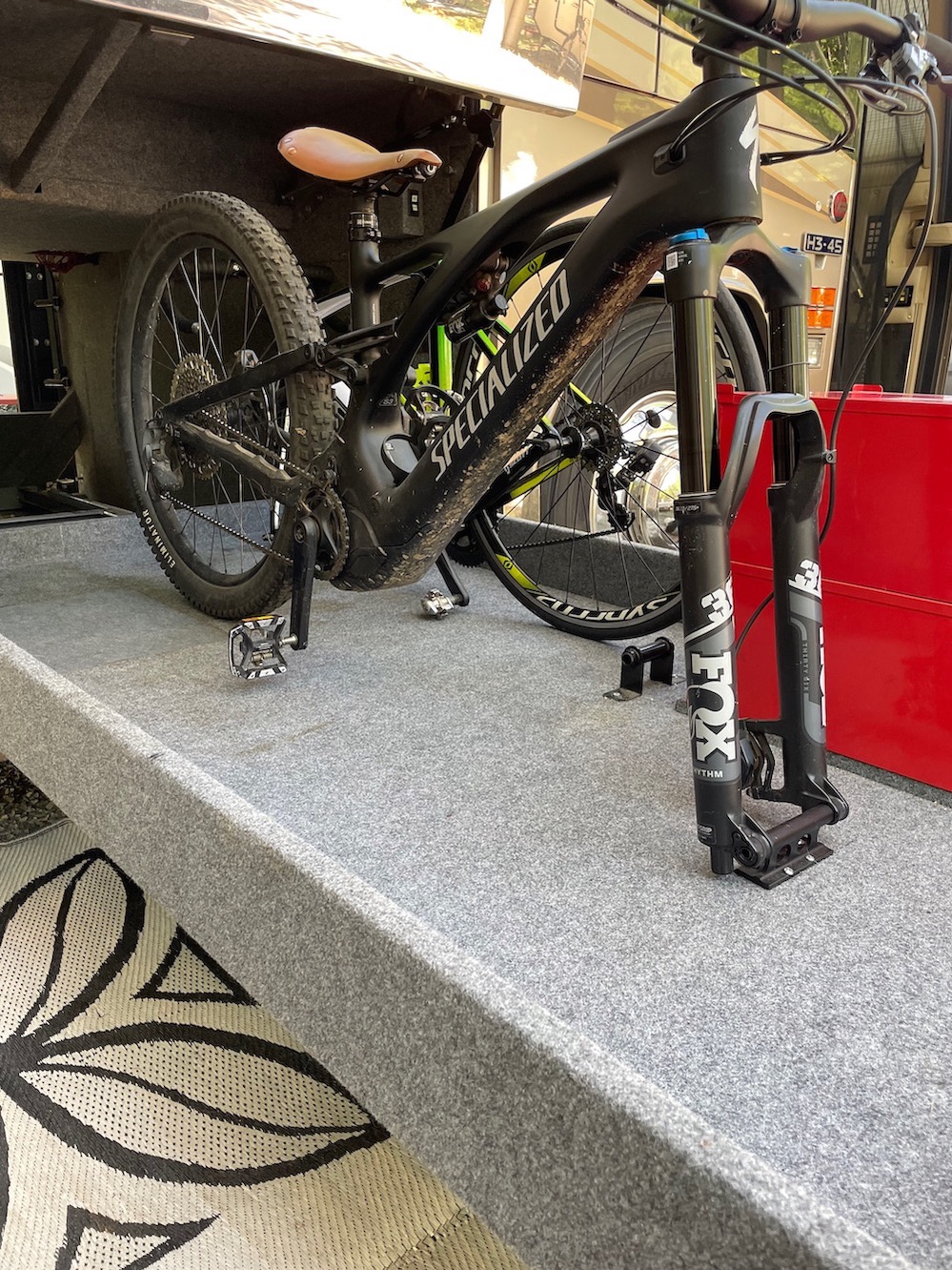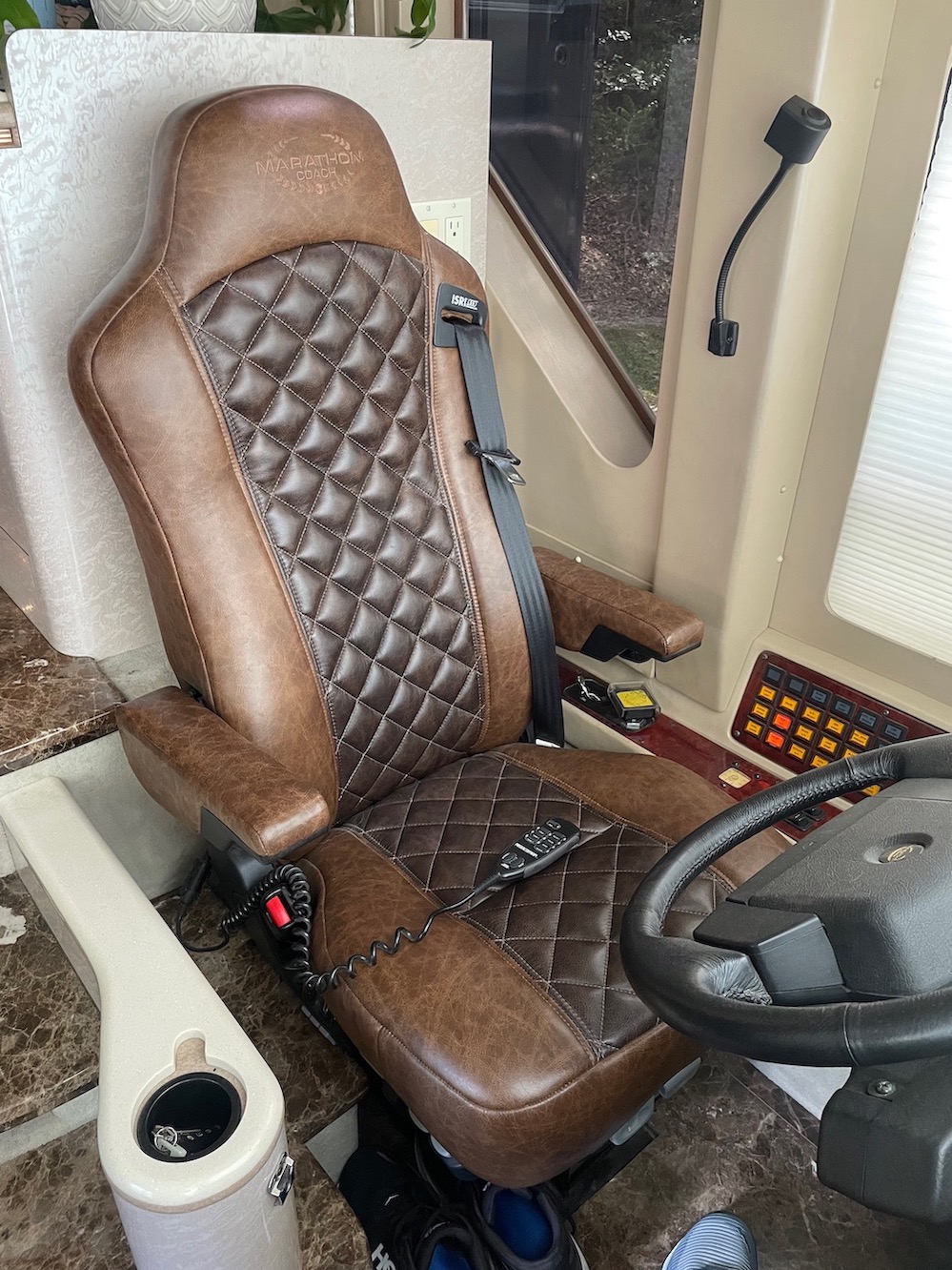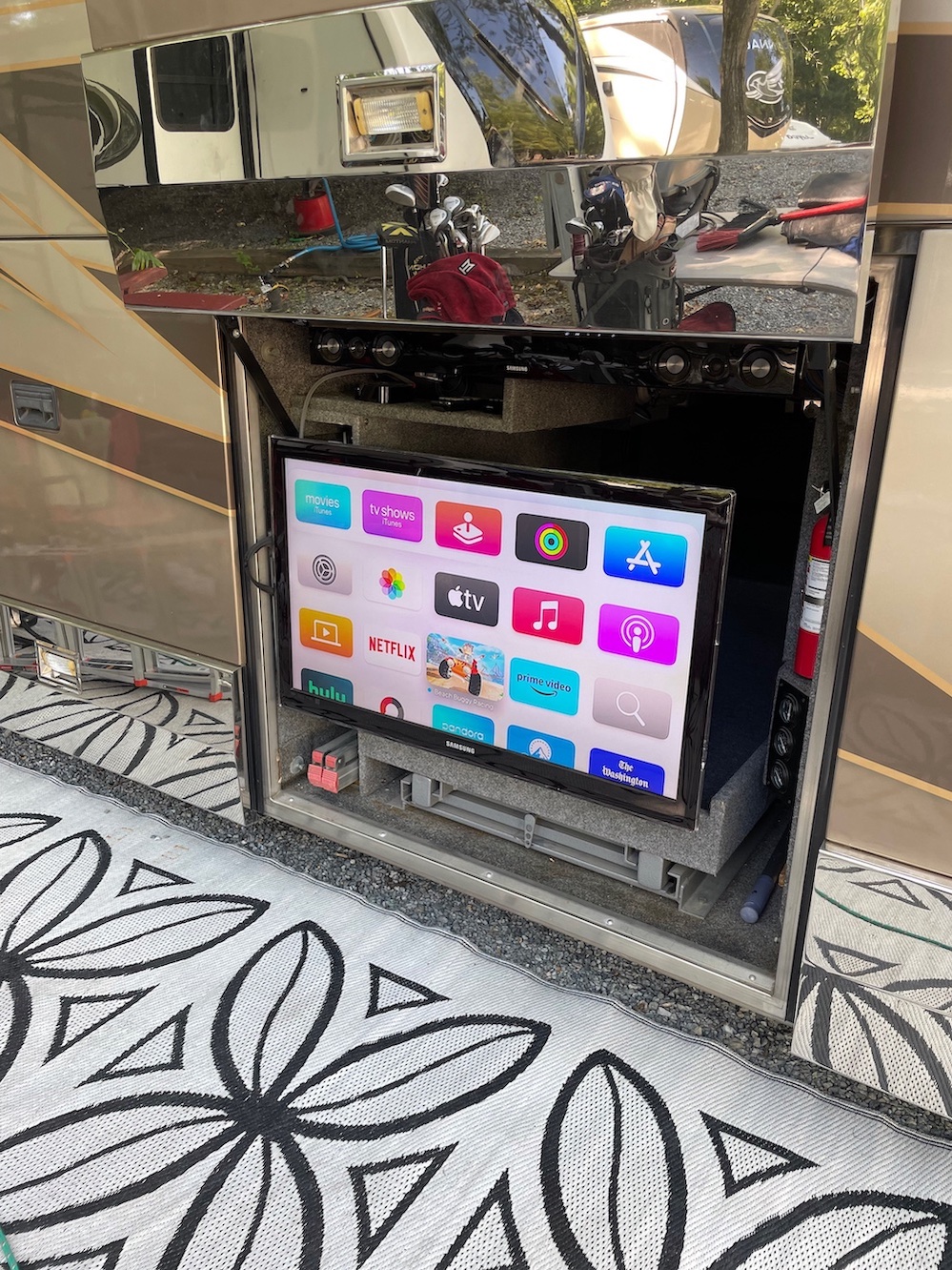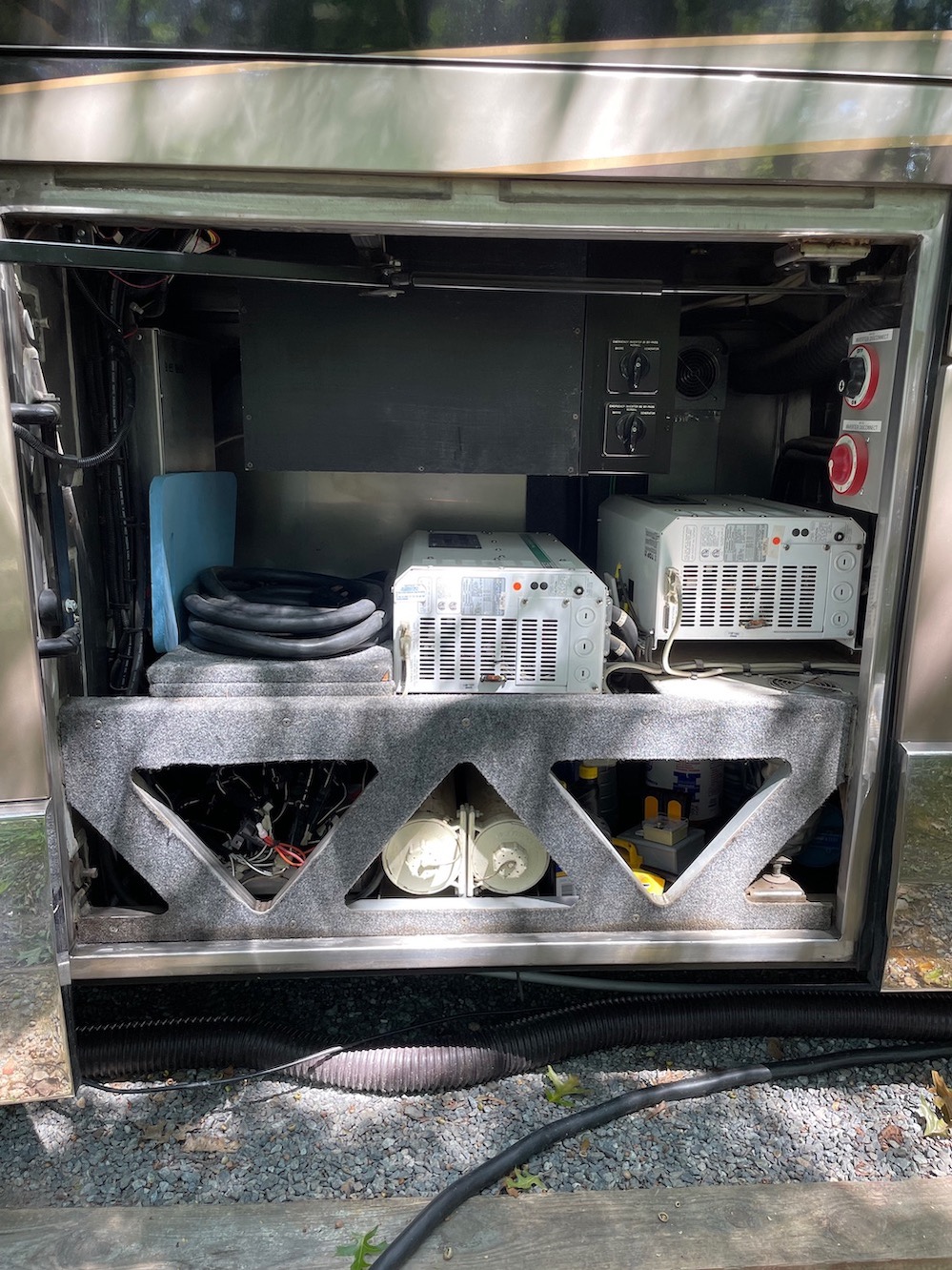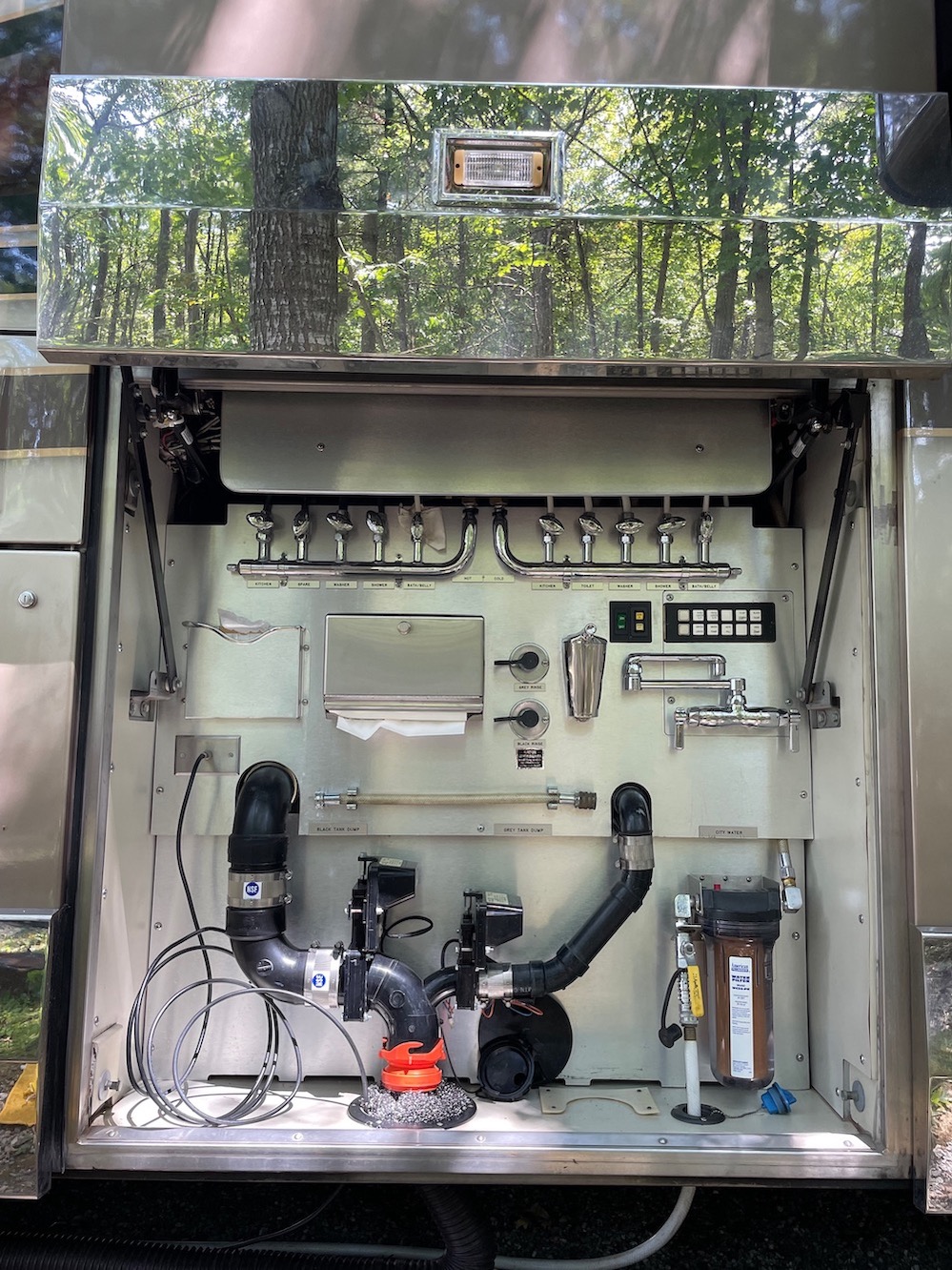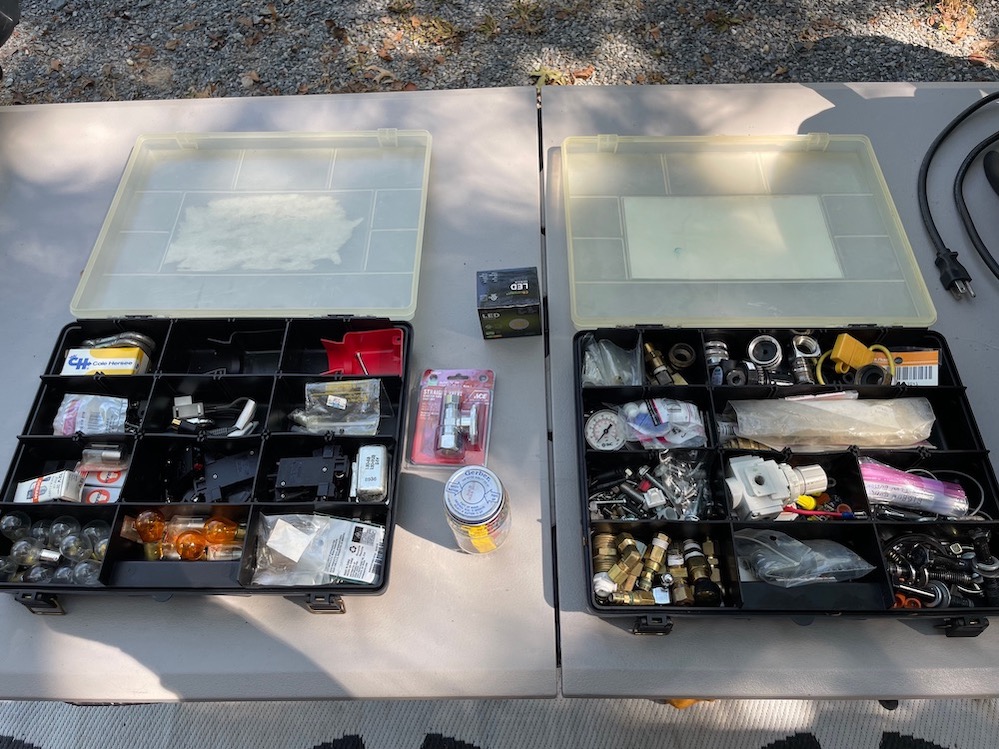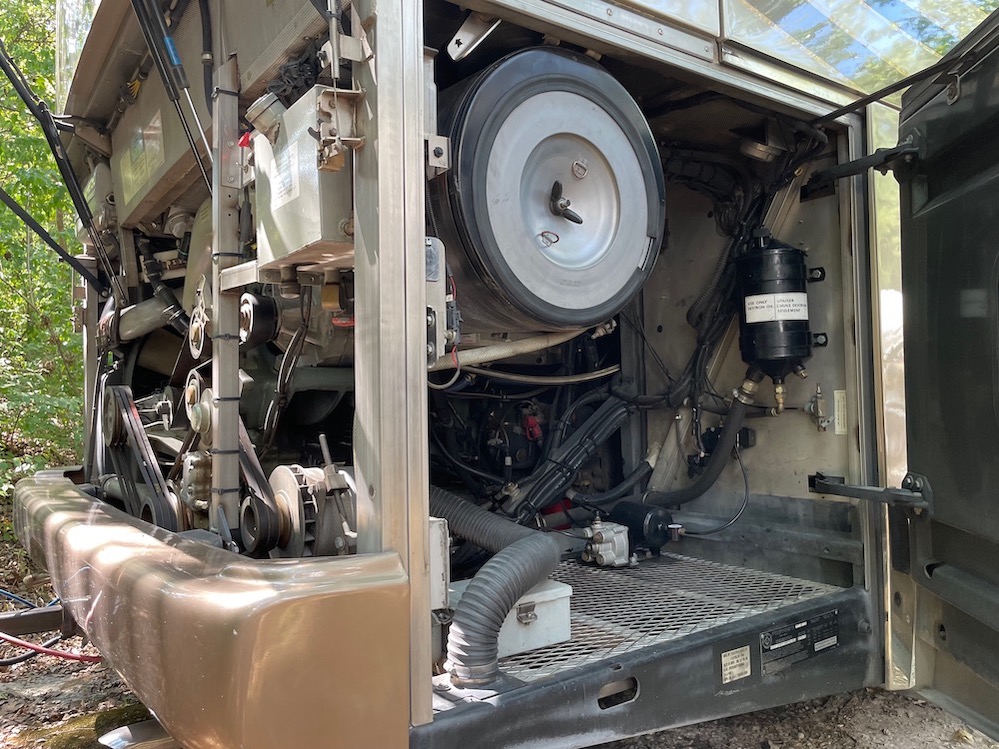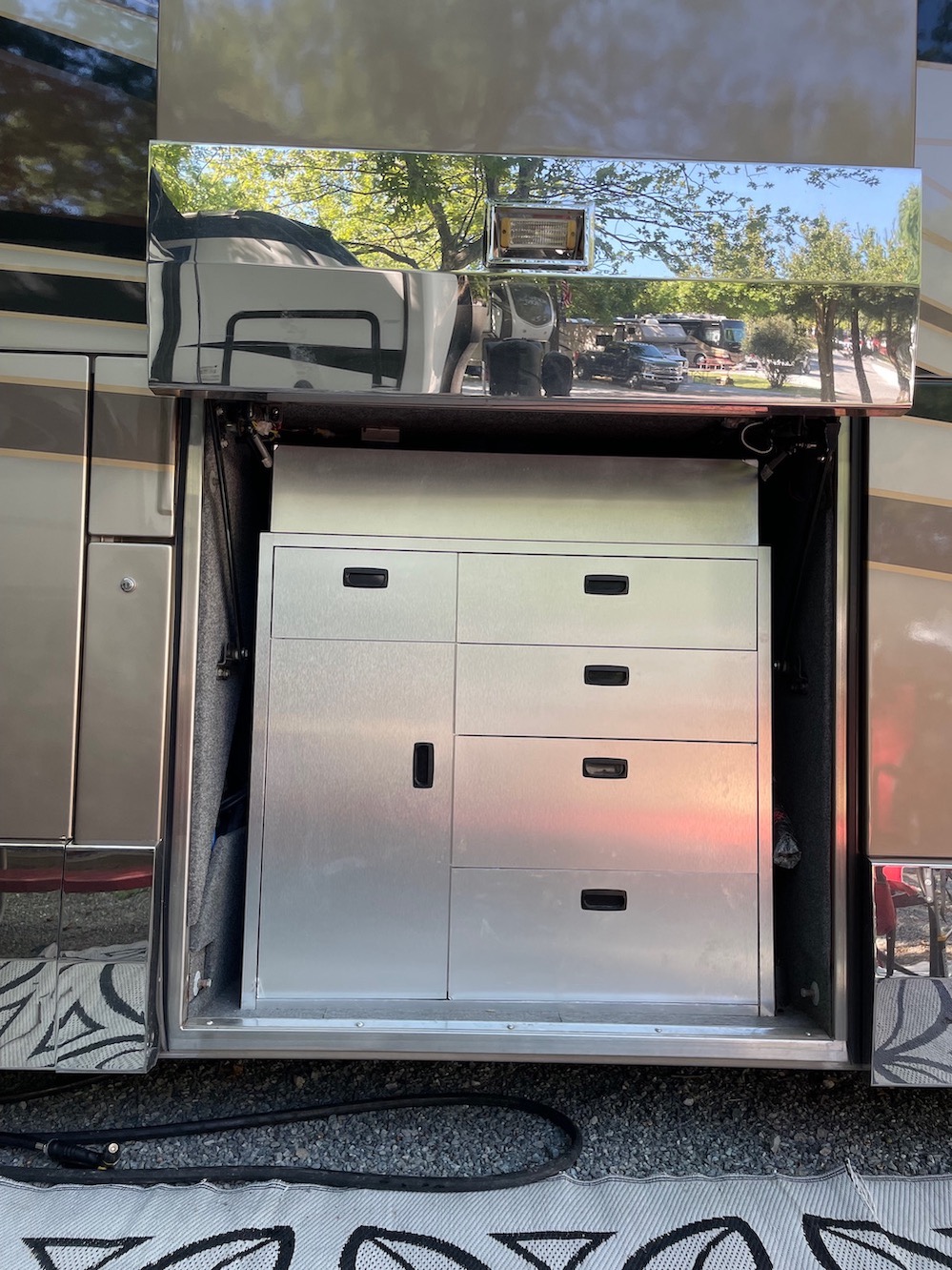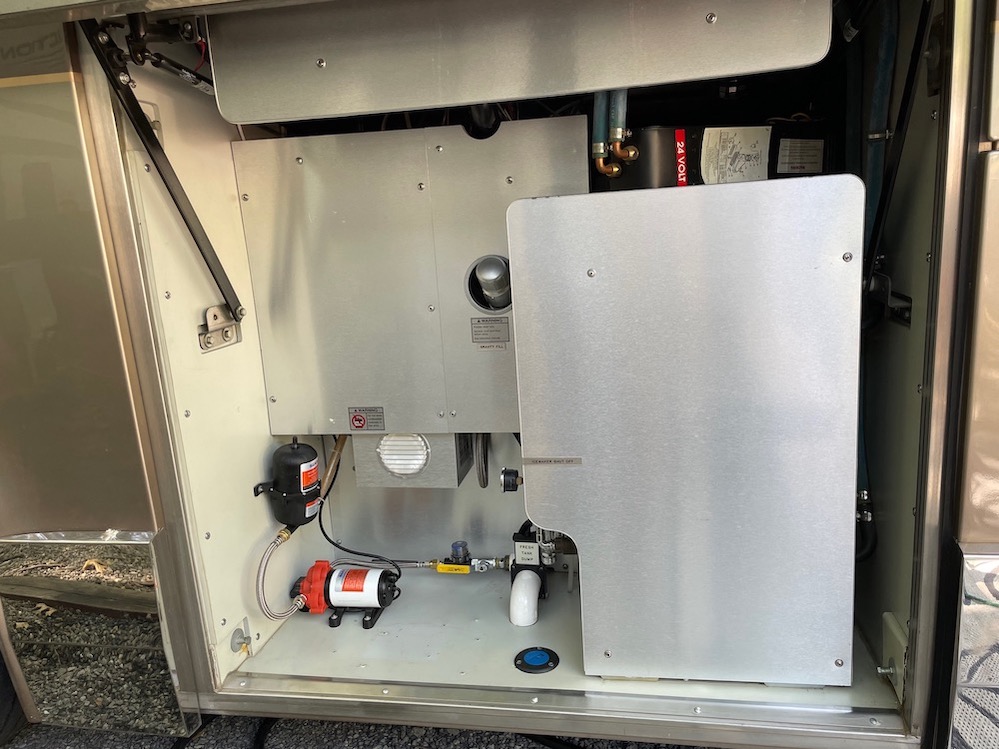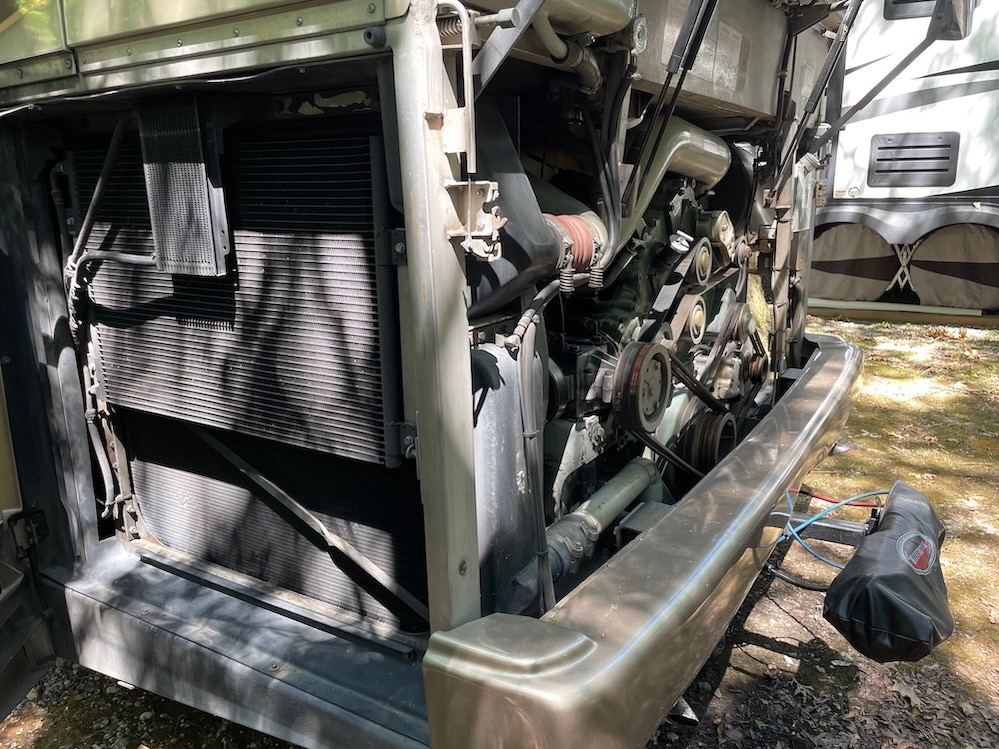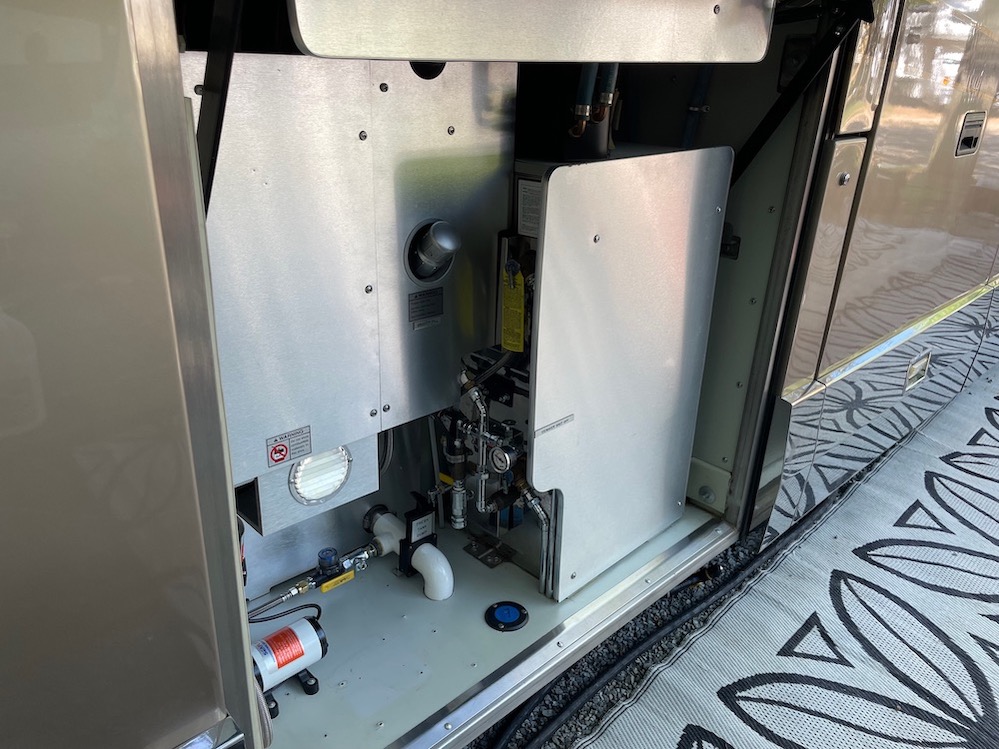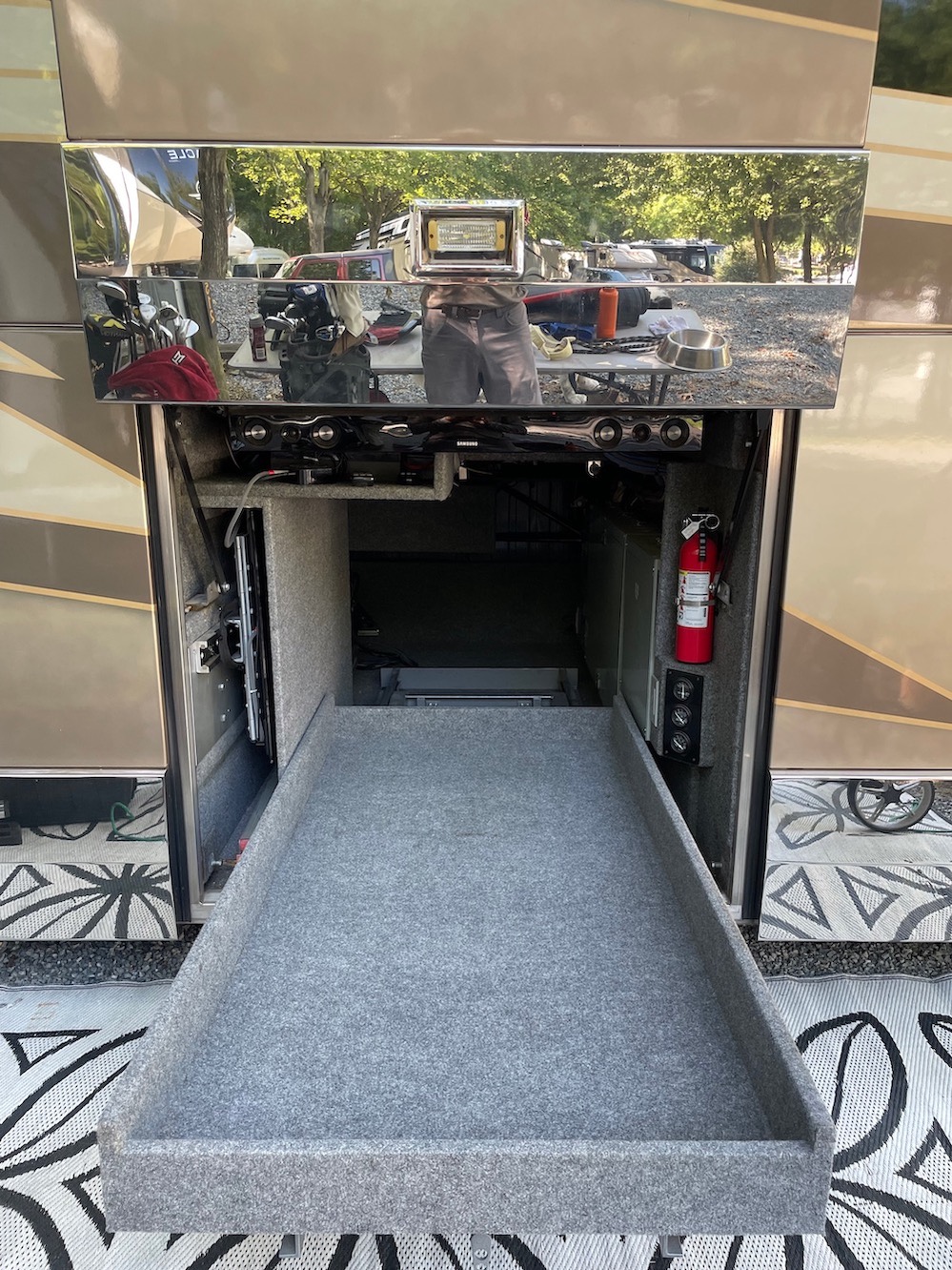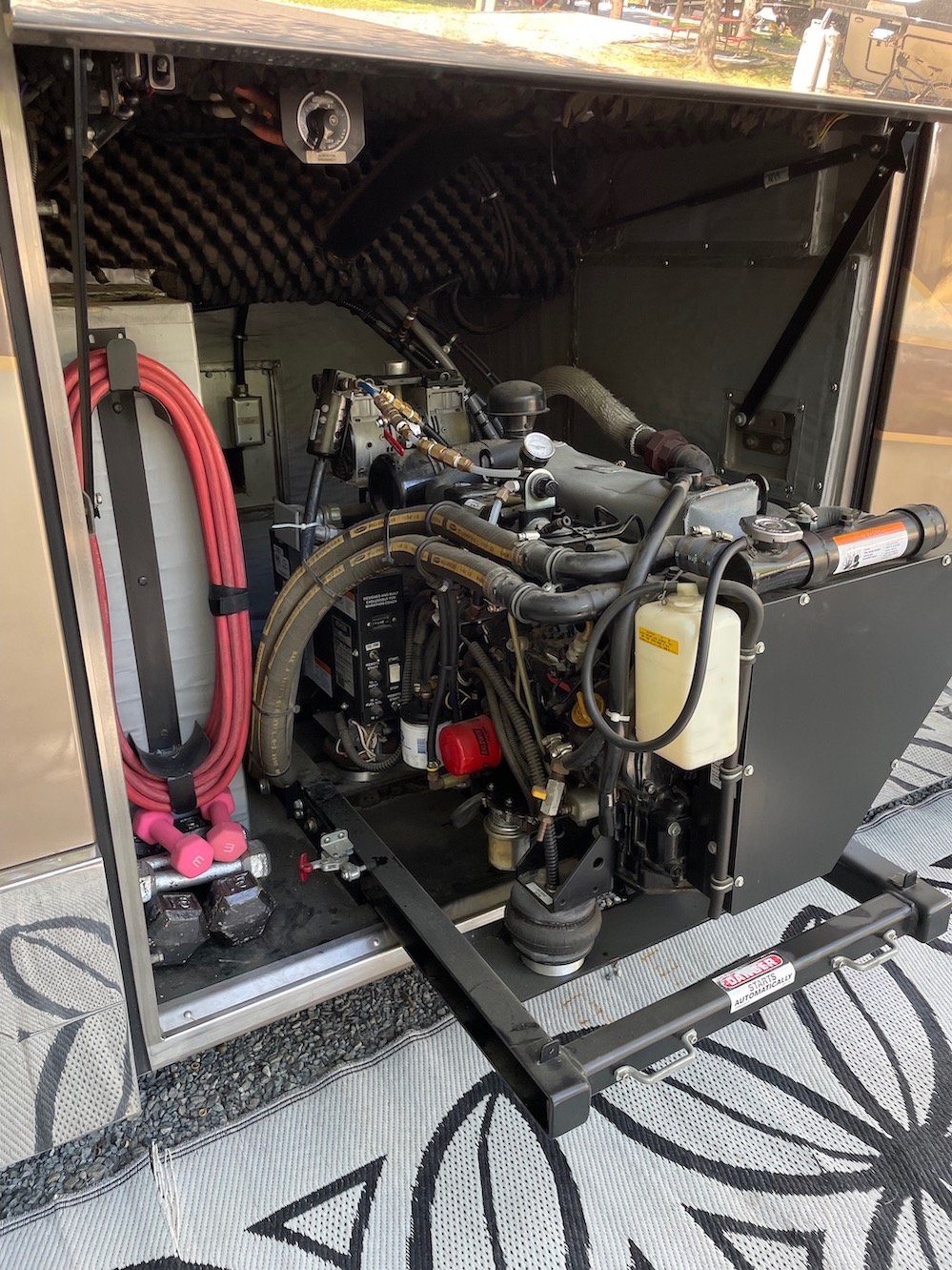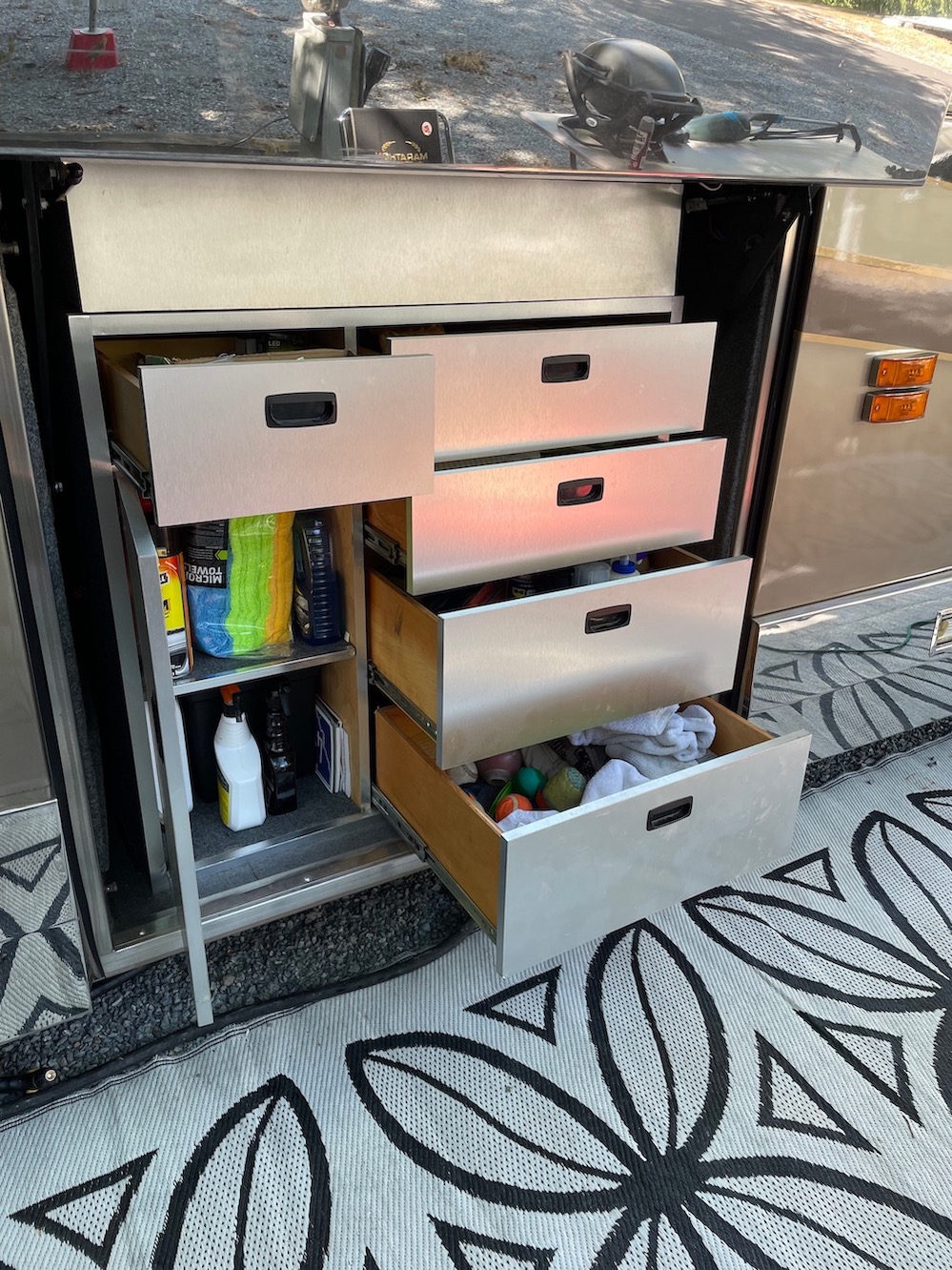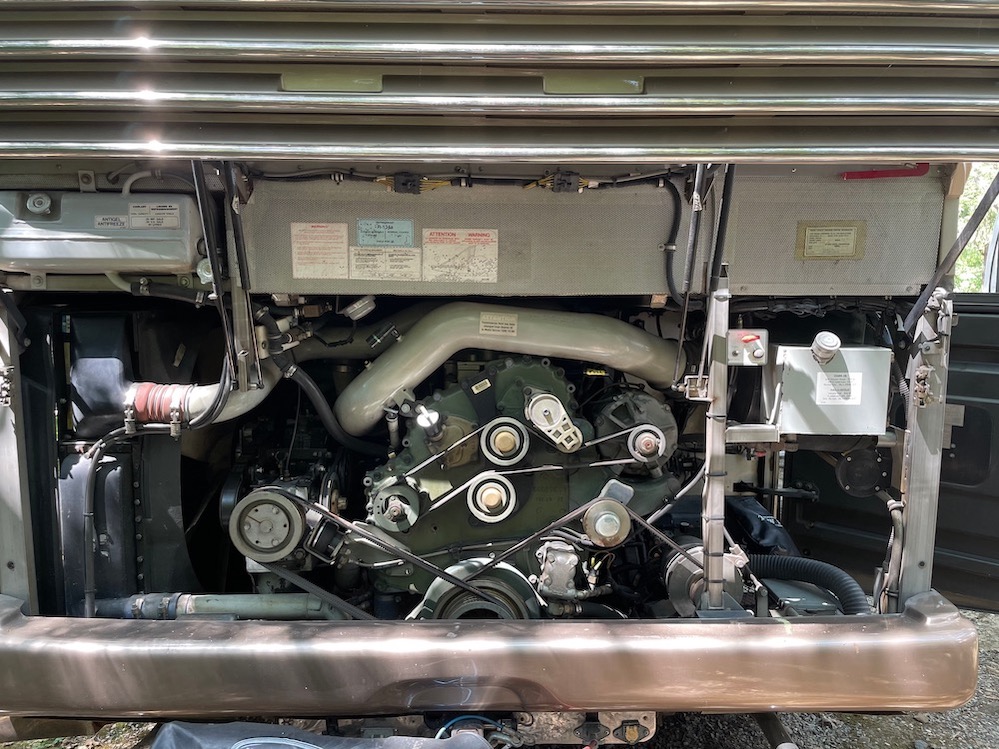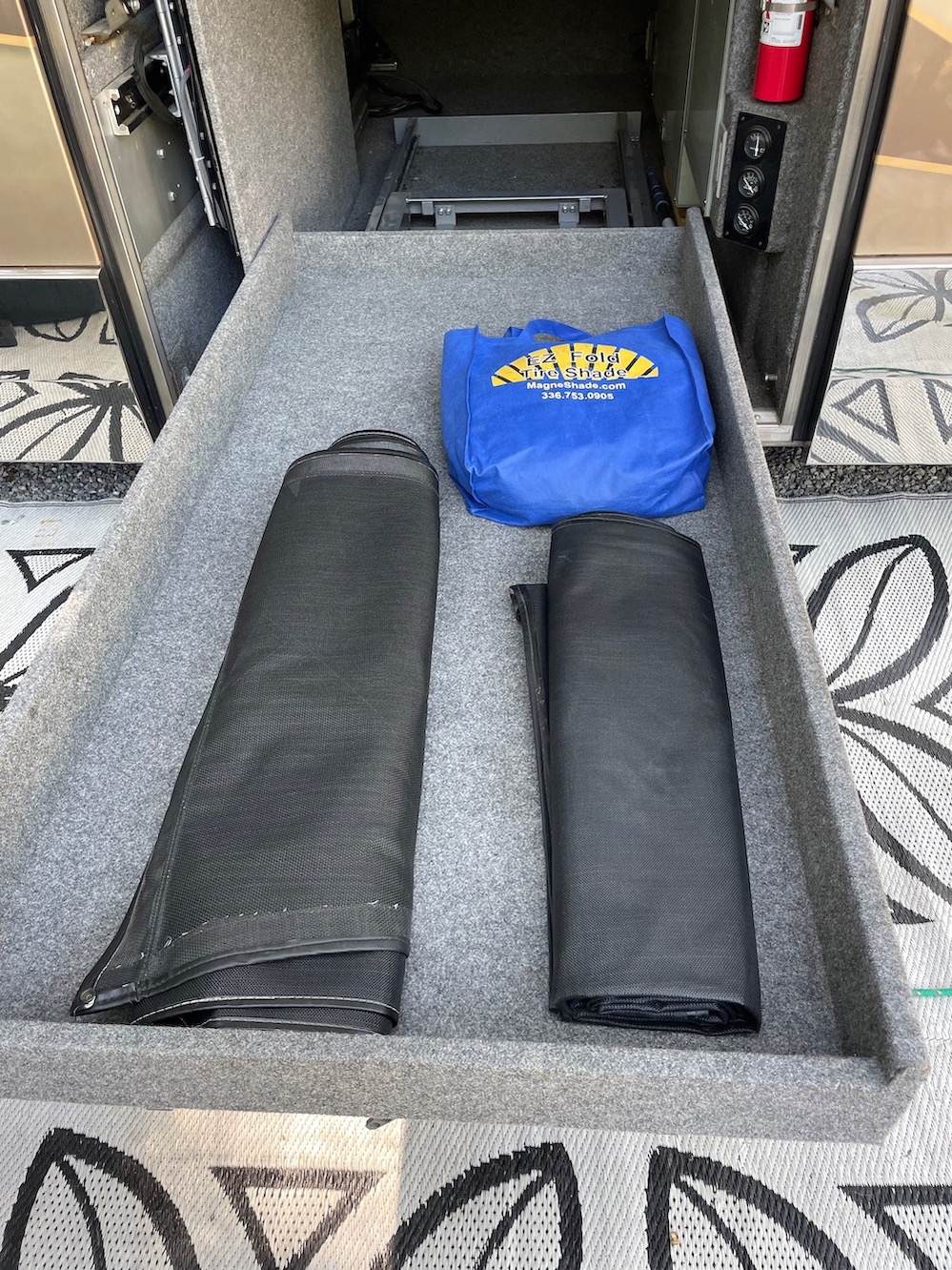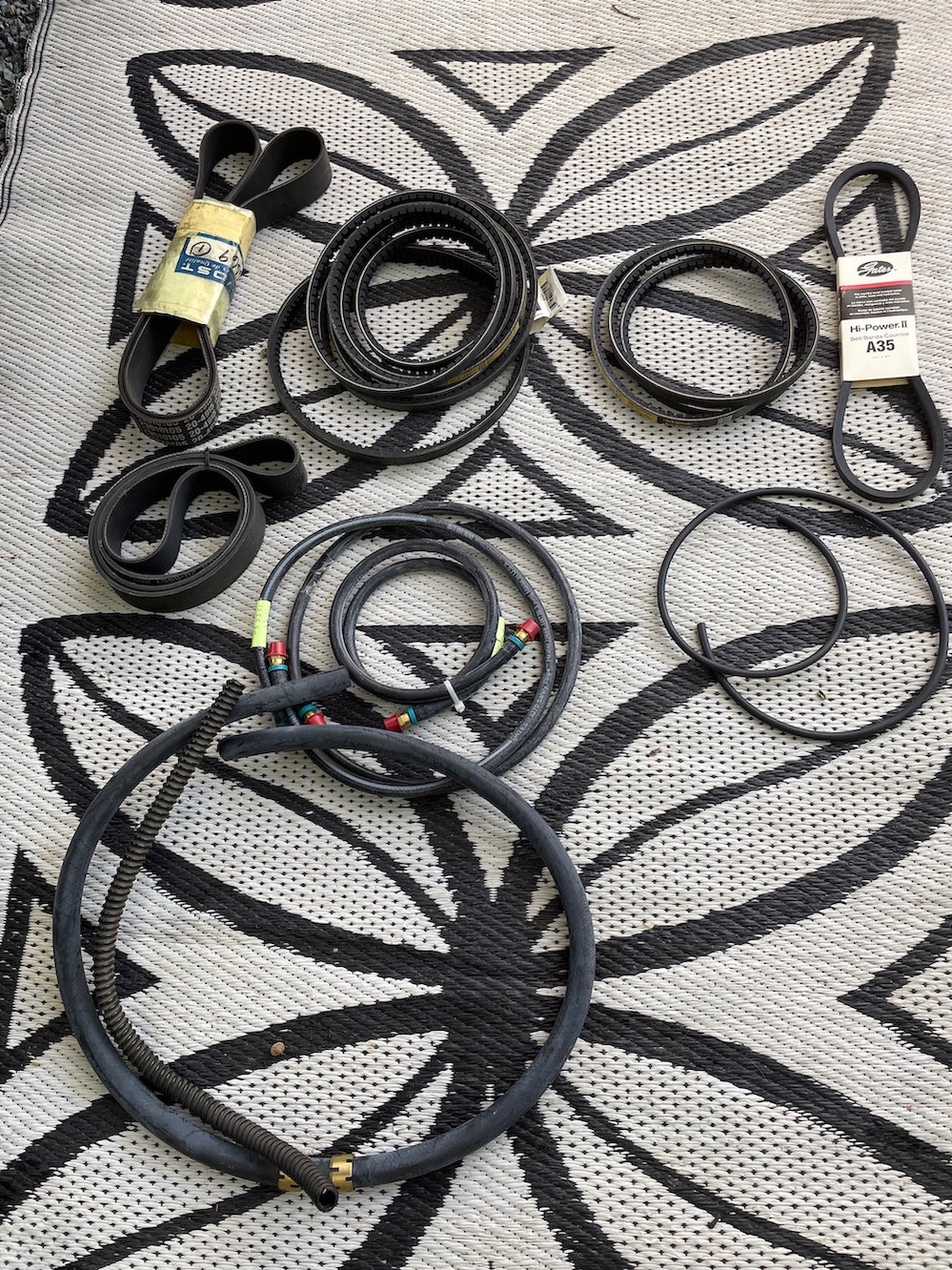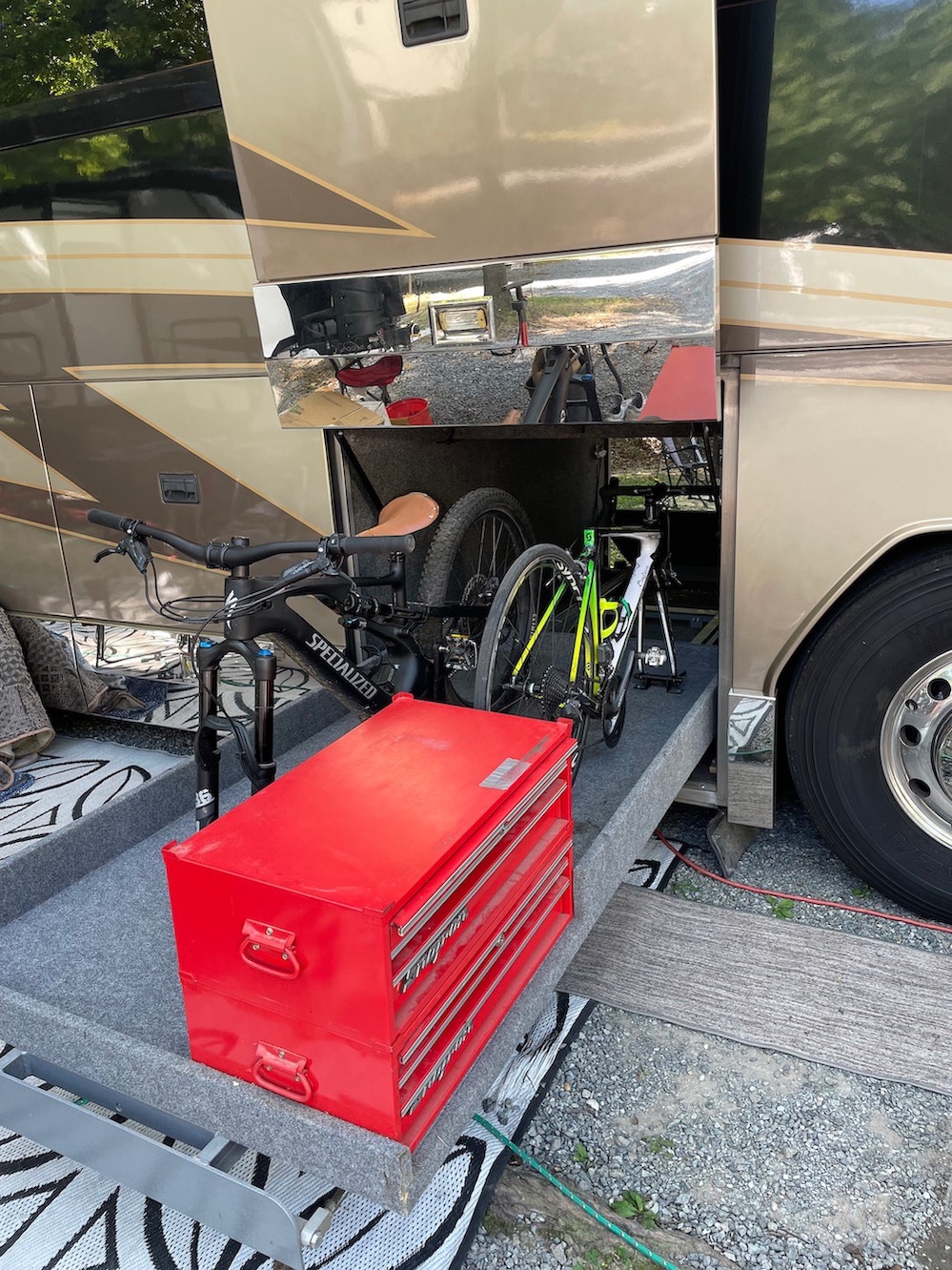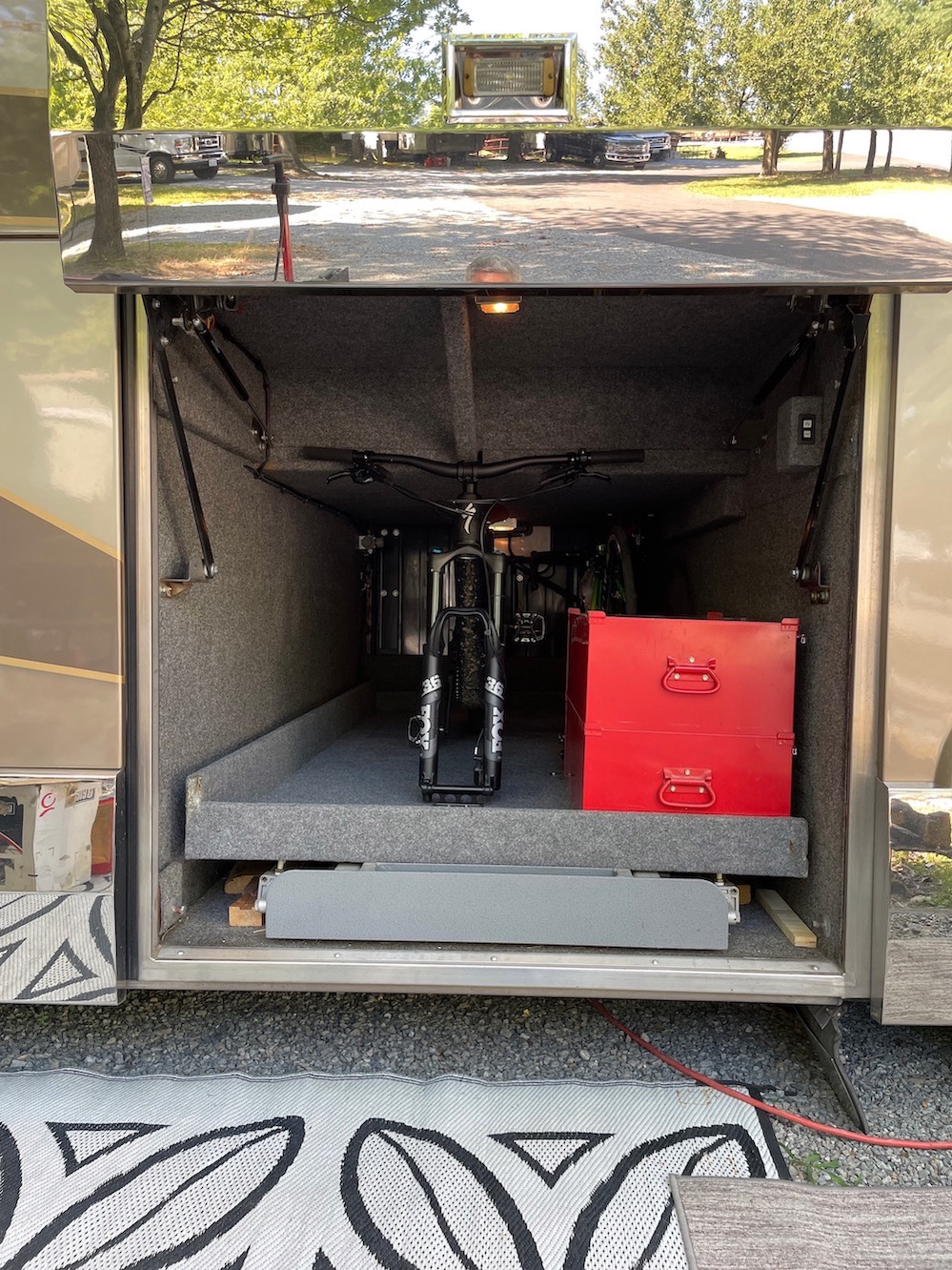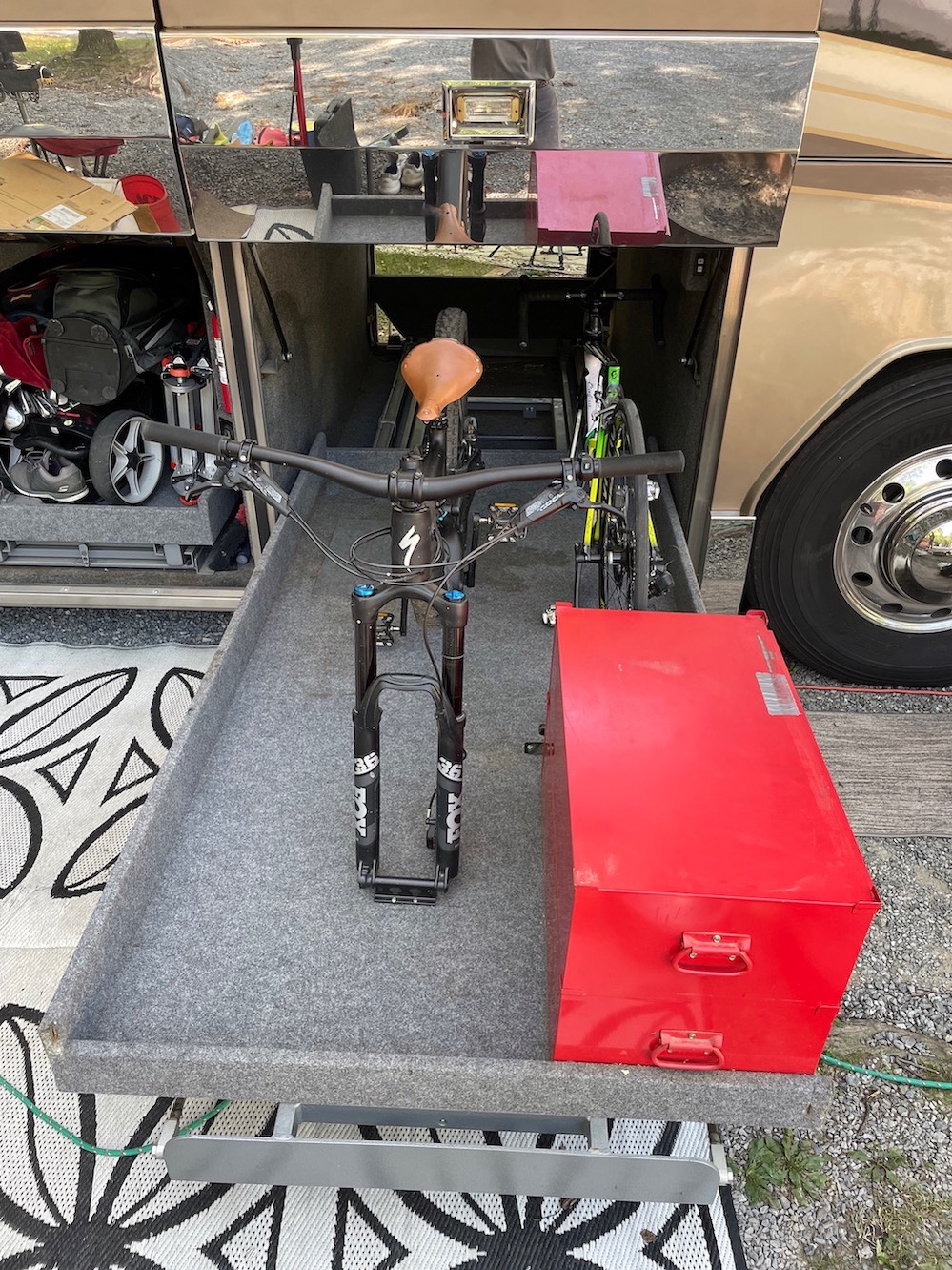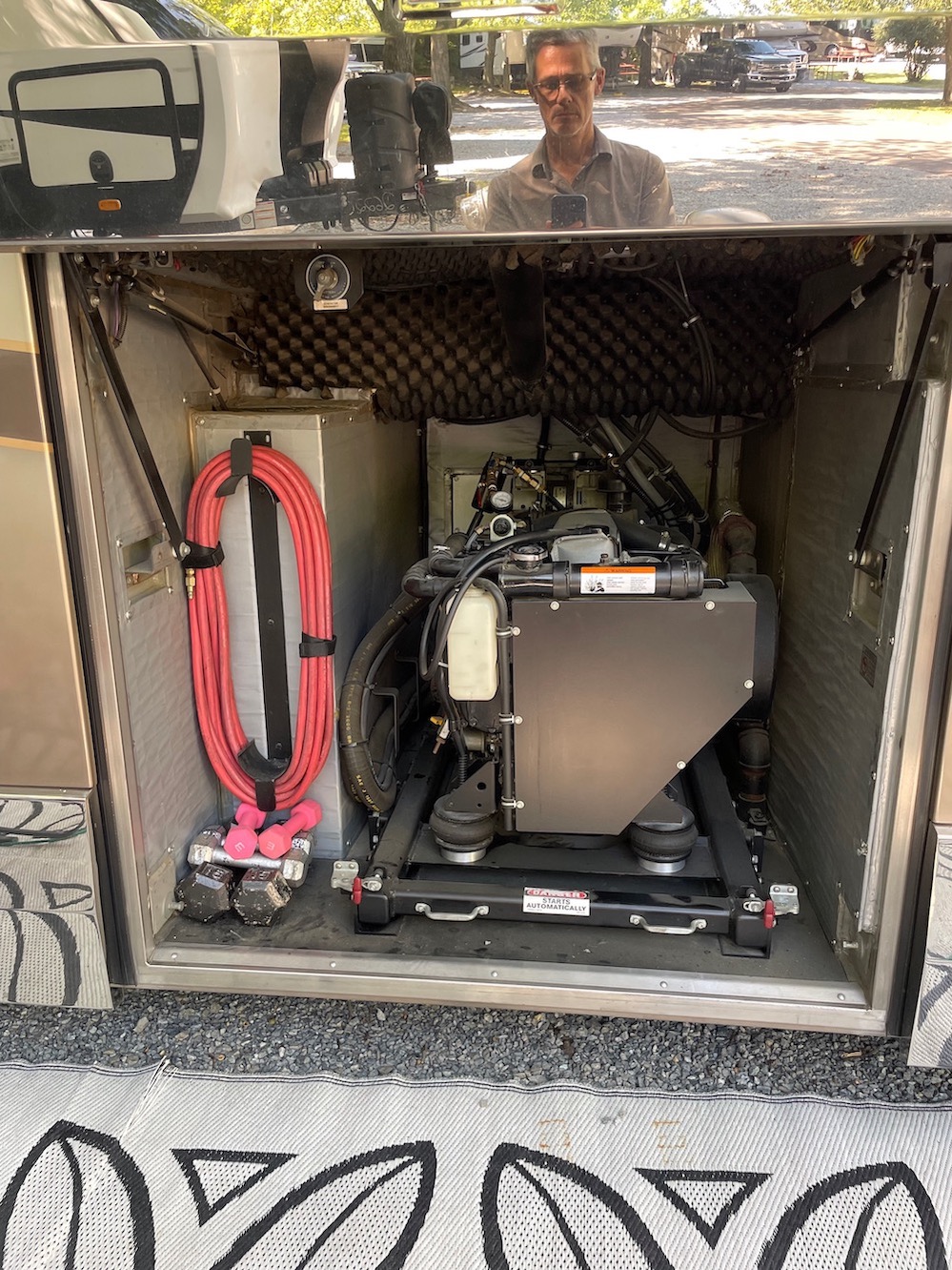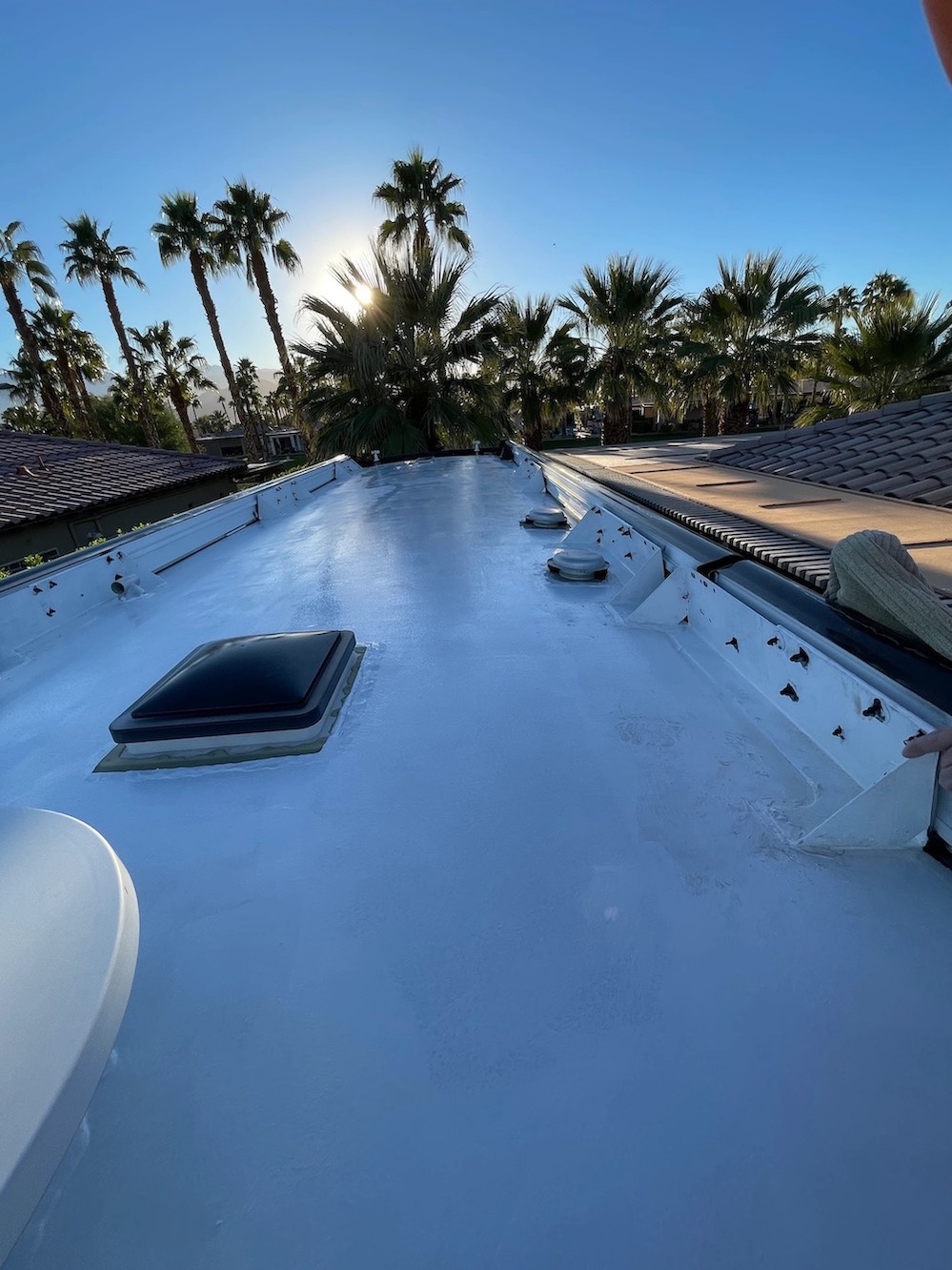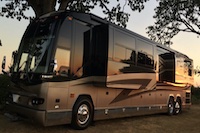 For Additional Information Please Contact :
Joe at 503-866-0200 or Email