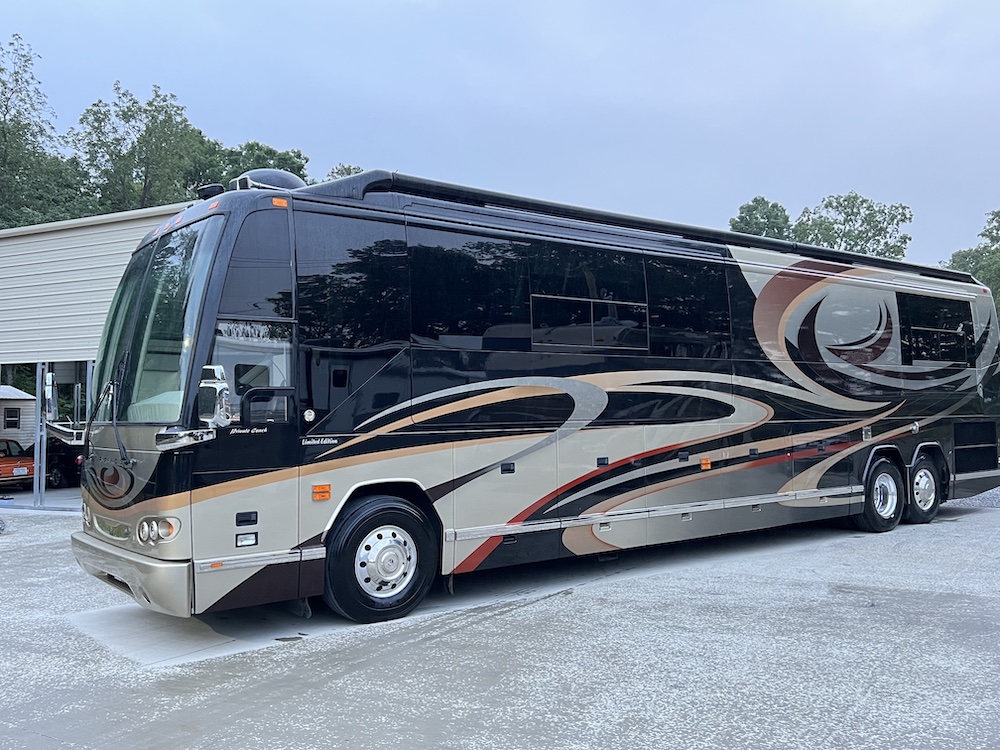 2006 Prevost American H3-45
Double Slide
Price Update $ 399,500
108,000 Miles
This coach has a lot to offer. Low miles 108k with fresh high end service at the nearly legendary Nashville Prevost service facility. 
The interior is well lit, which contributes a modern feel. The leather, and furniture pieces are all tastefully finished in a way that would fit right in a 2018+ Prevost coach.
Gorgeous counters and stone work make the coach standout, with a slick glass  wave shower design. Unlimited hot water from its Aqua Hot burner and AC heating system, that also provides the bus with furnace heat. The 14.L Detroit is a powerhouse, and sounds amazing in addition to providing excellent power pre def AND particulate filter.  
The cockpit is set up where you can stand upright with no issue, the entrance space is exceptional. The front TV flips down out of the ceiling. This generation H345 is sleek, and the large 2 piece windshield in the front. 
These front windshields are un-obstructed providing an expansive view out of the coach. 
The toilet room is accessible from 2 entrances, with a sink of its own. The bedroom is spacious, with a walk in closet in the back. Large windows that let in natural light, blend perfectly with this clean interior and LED lighting. Again, this is a 2022 Prevost style with just a splash of classic design elements. Privacy shades have been updated to manual shades pull down blinds. 
The bus is equipped with Prevost slides, for the living room and bedroom. Leveling and chassis height is controlled by a Valid system. 
On the driver side, you'll find 2 Outback inverters which are controlled through a single interface inside the coach. The generator is on slide rails, and is located around the middle of the coach on the driver side. 
Coach batteries are all new AGMs. 
The Girard Awnings are fantastic, and being integrated with a paint scheme that has a ghosted Finish Line flag pattern in one of its paint stripes. makes this bus look amazing. In the patio, there is a TV on a slide rack that stores the TV perpendicular to the length of the bus. Which saves space, allows for a larger TV, and keeps it simple. There are some minor flaws around the coach, it's a 2006.... not a 2023 multi million dollar coach. 
We will have a full video tour of this coach showing every detail we can squeeze in. In the meantime serious inquires please call! Thanks  
Please Click Here For A Video Presentation On This Coach
For Additional Information Please Contact :
RVMax at 864-404-0054 or 864-376-5600 or Email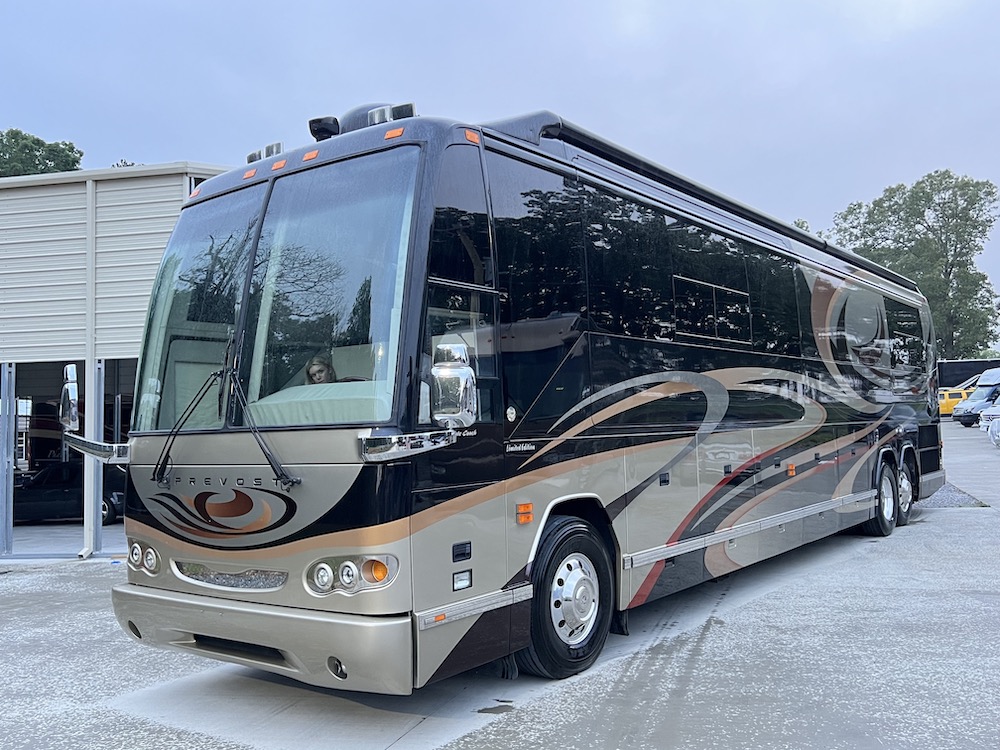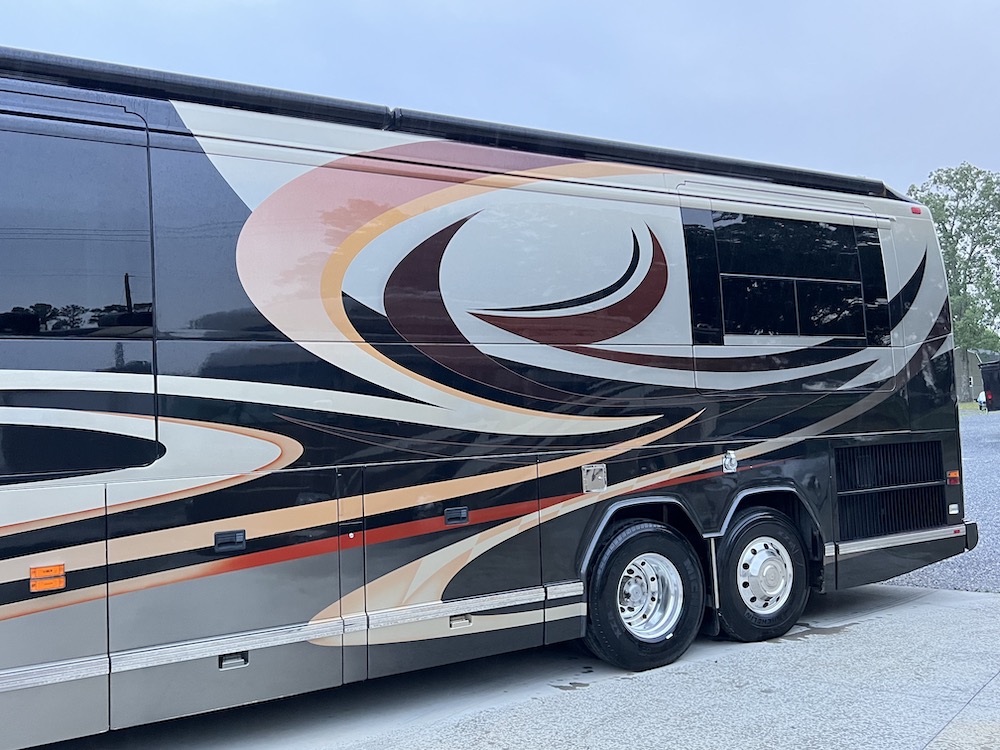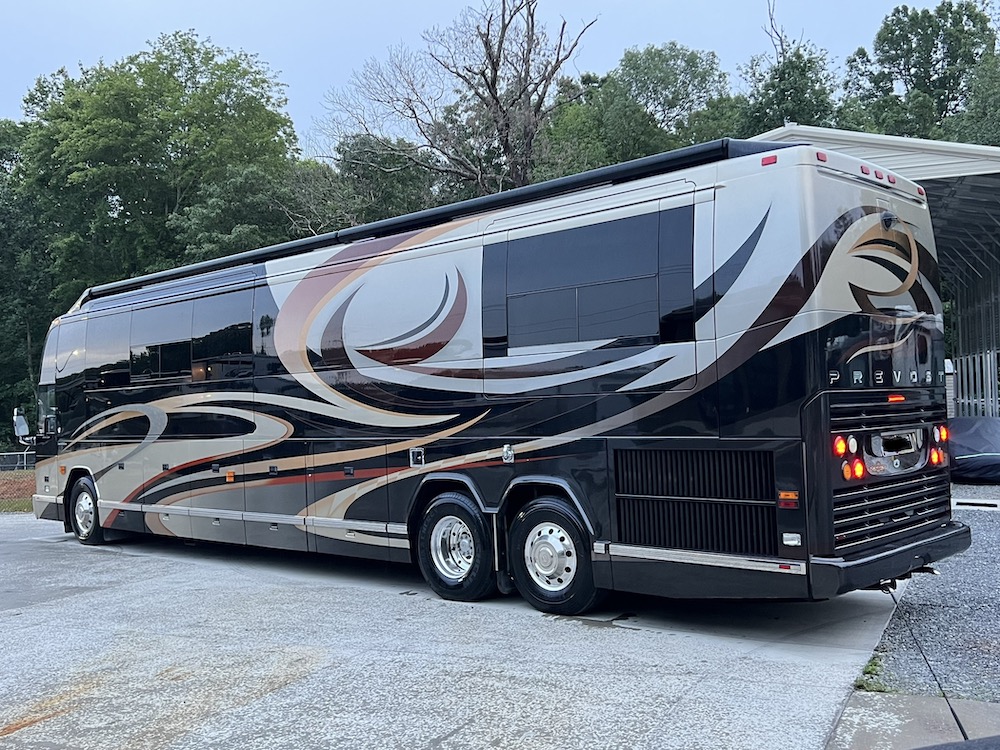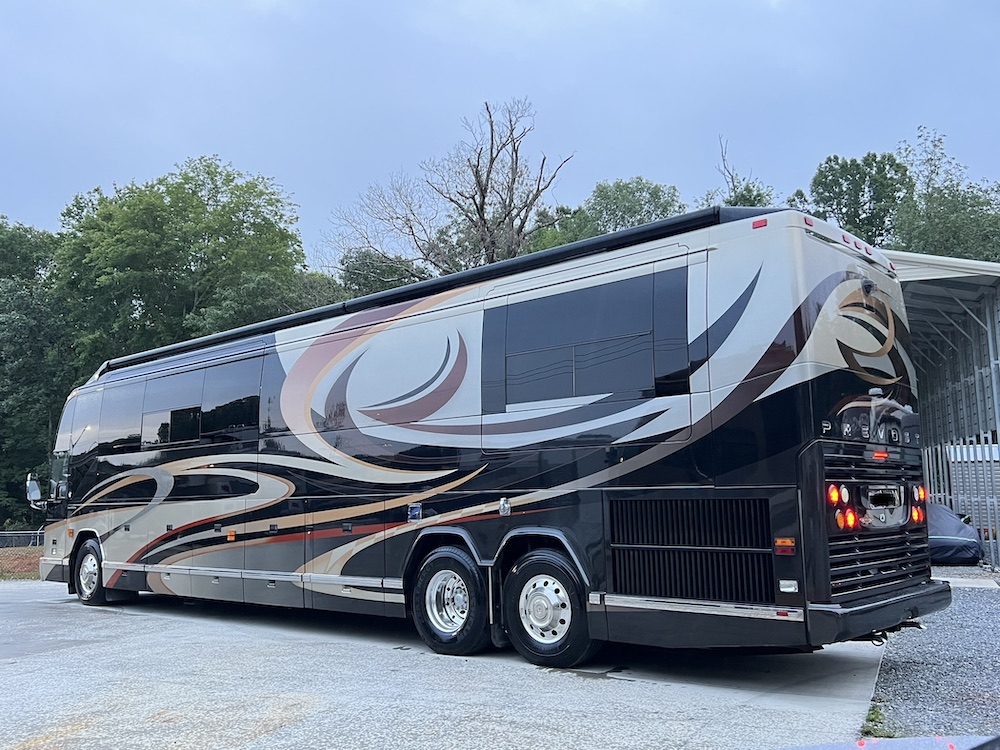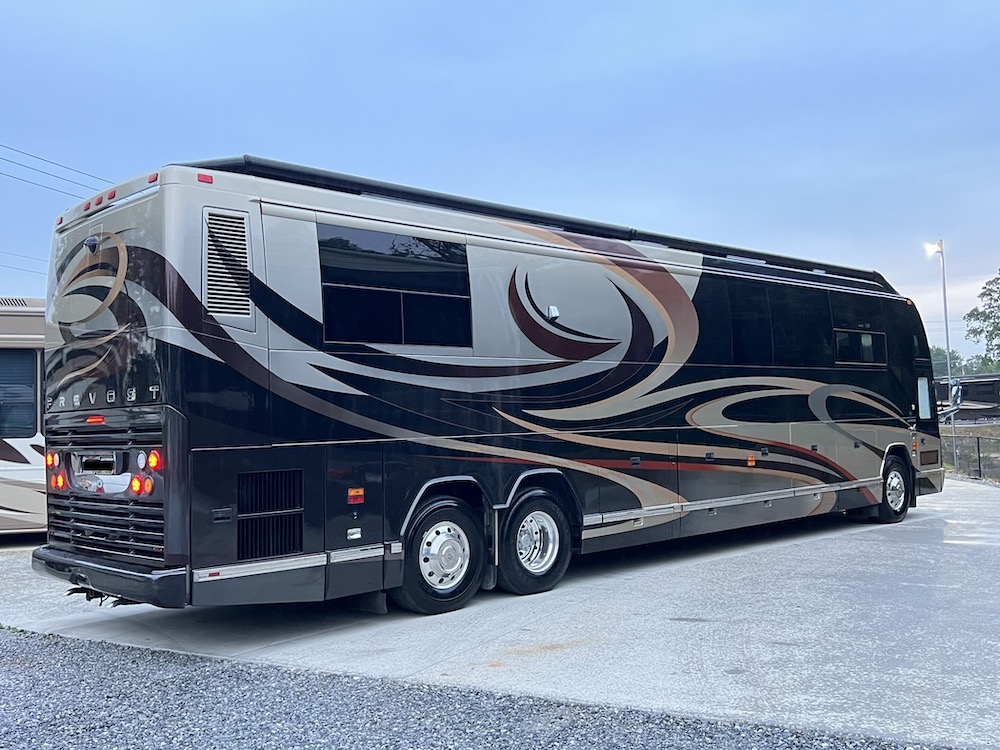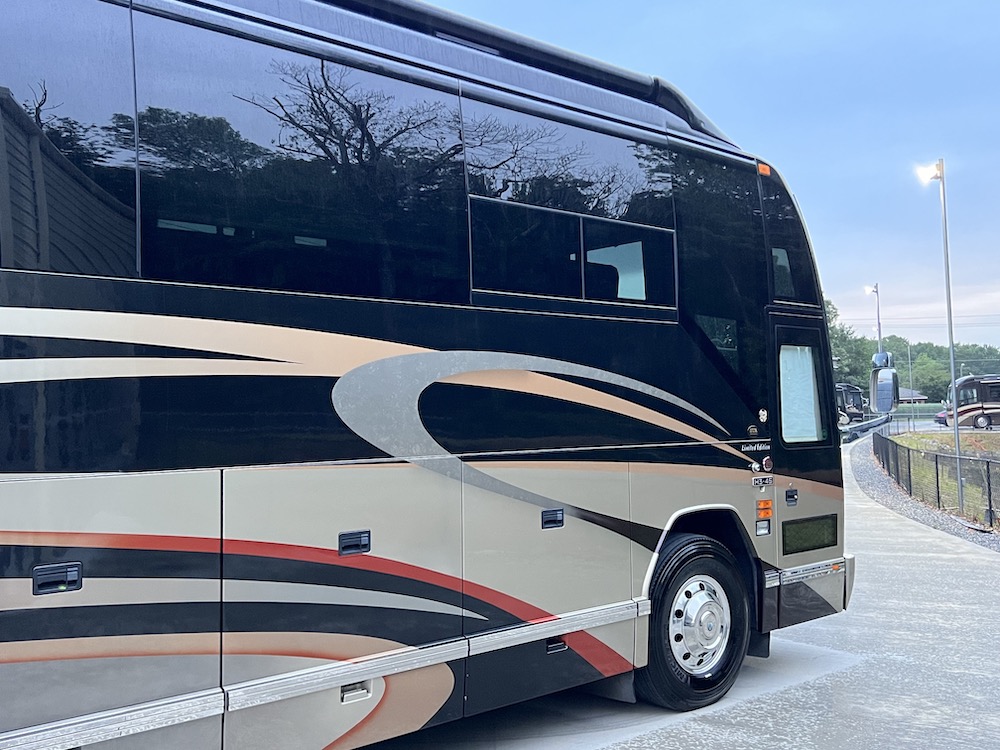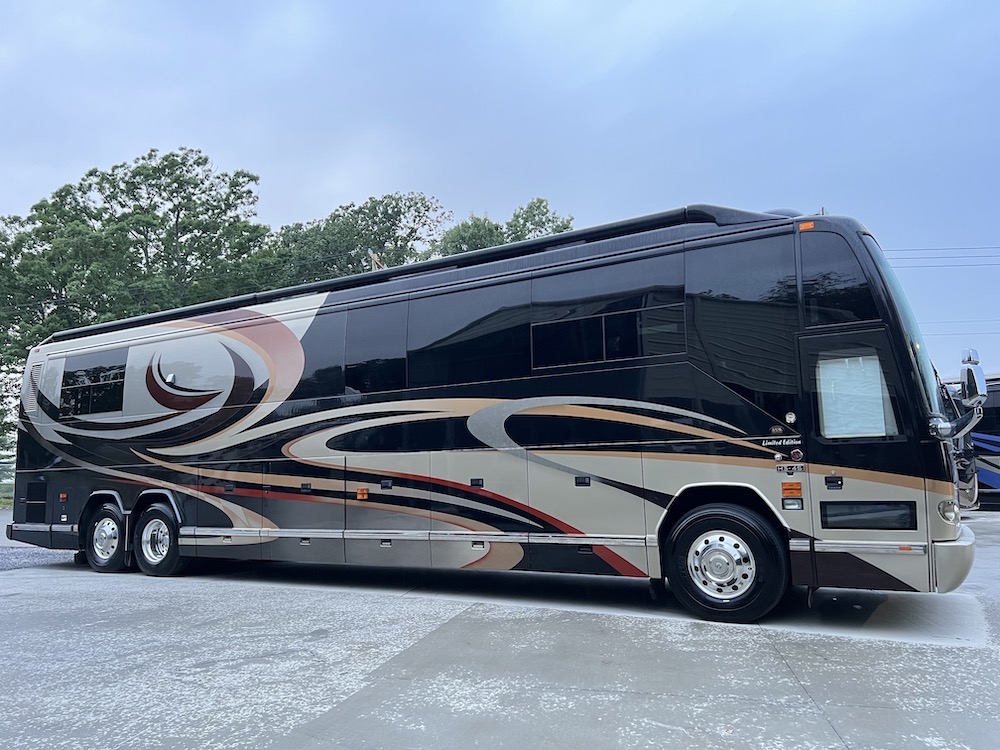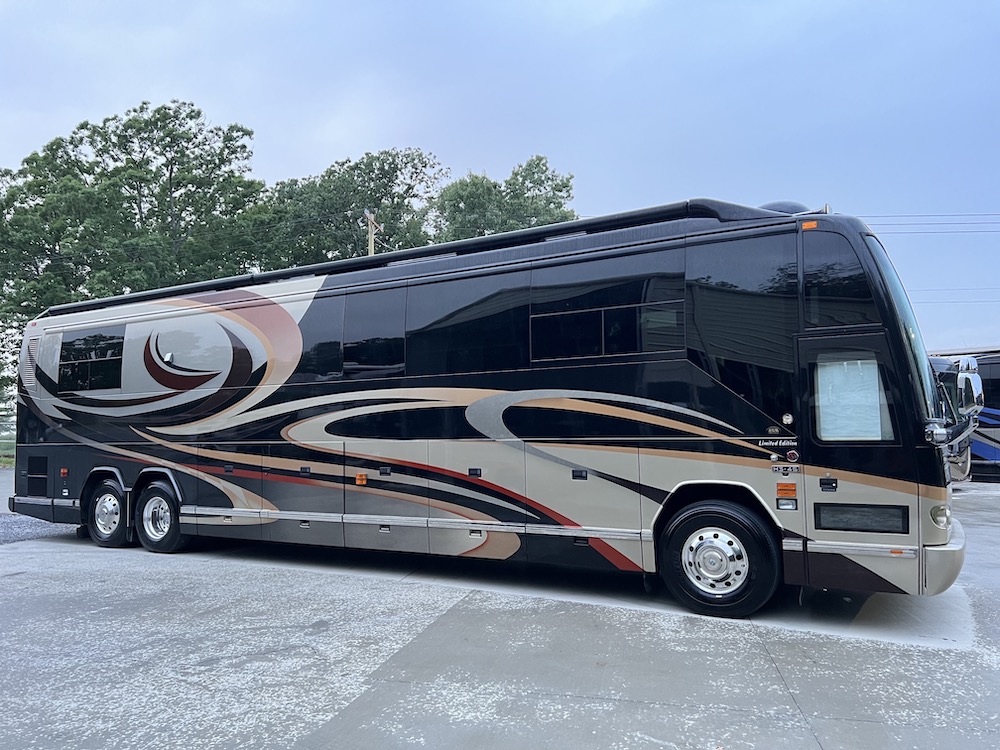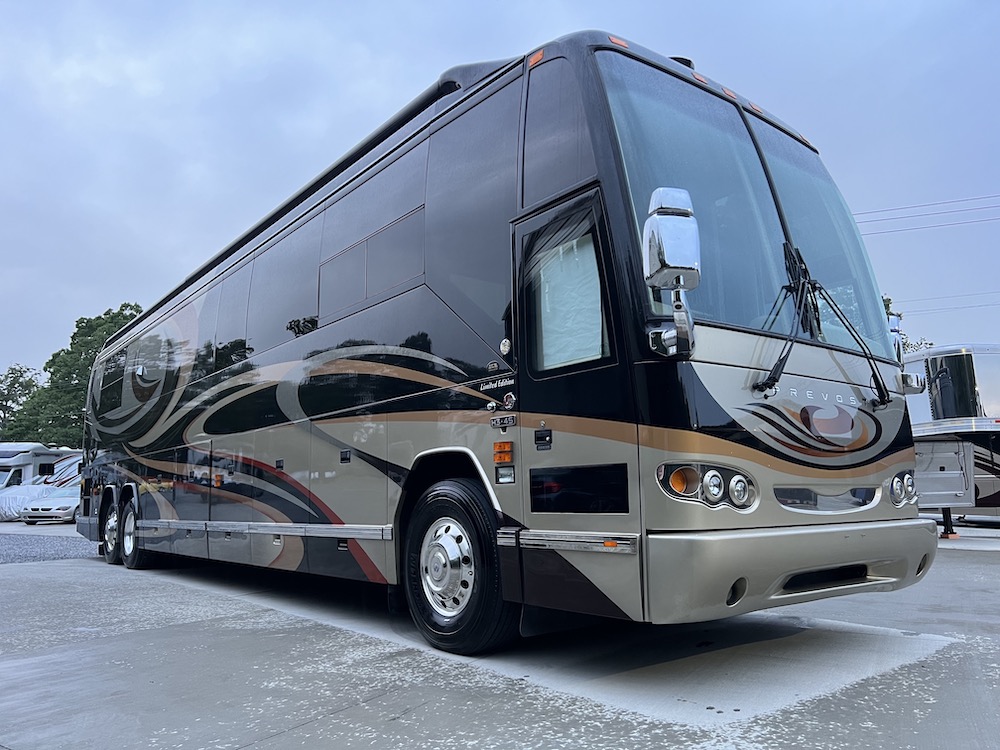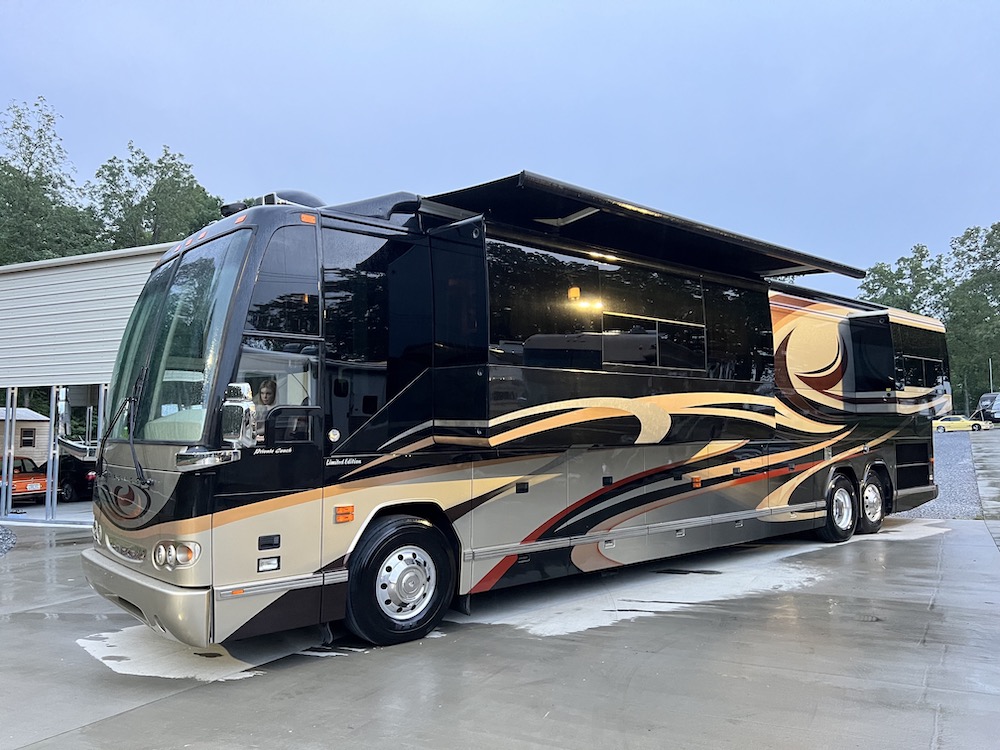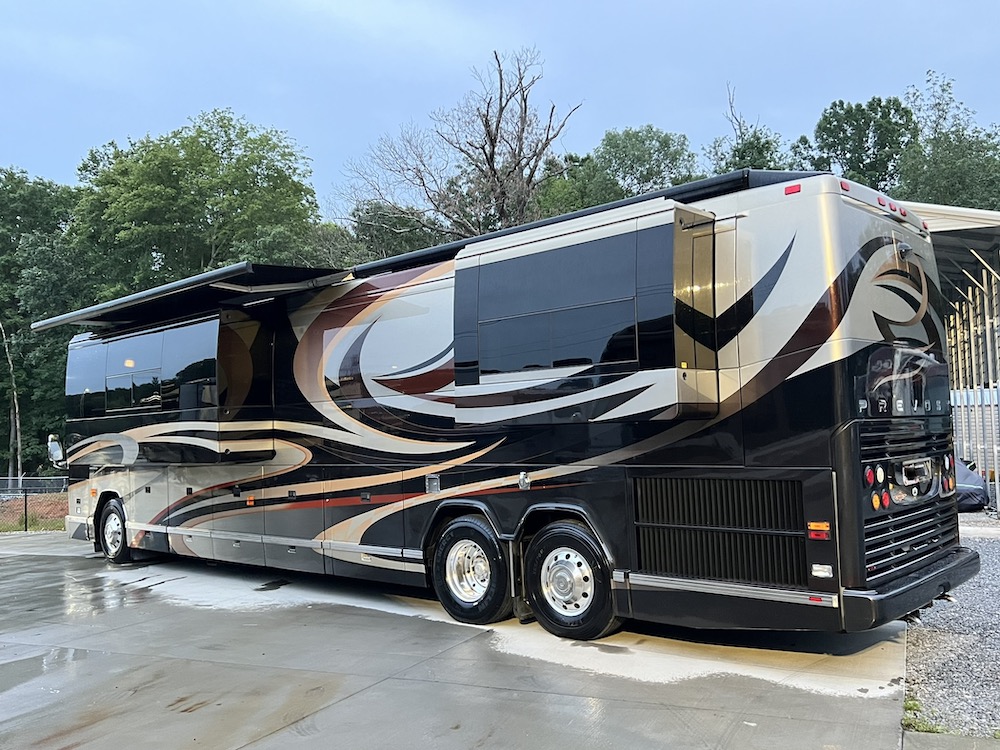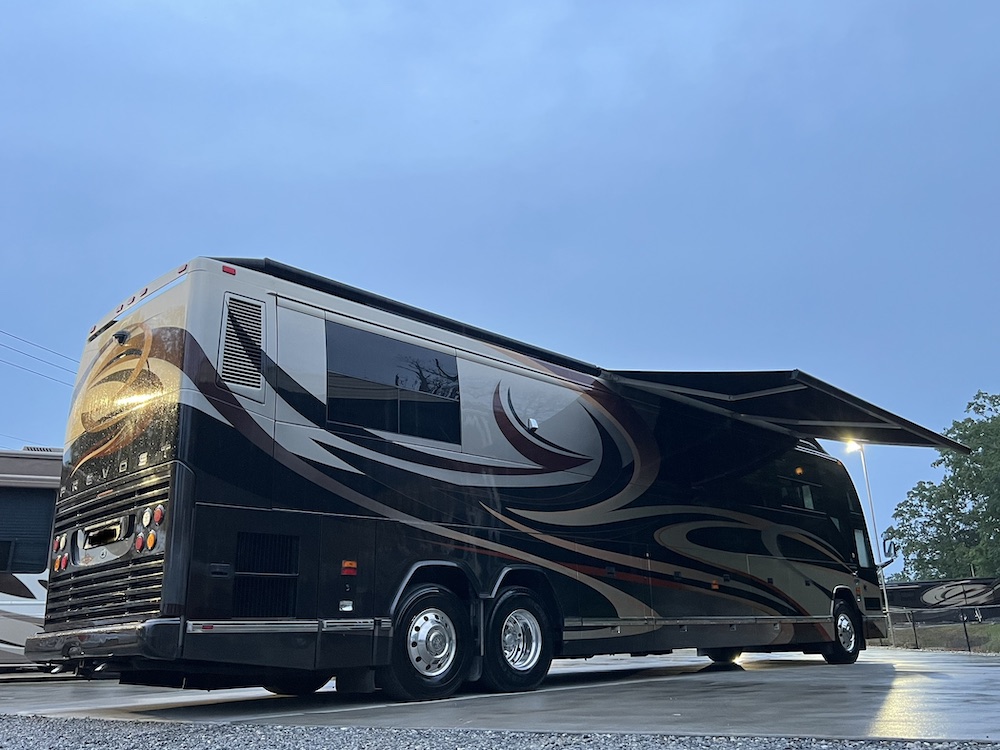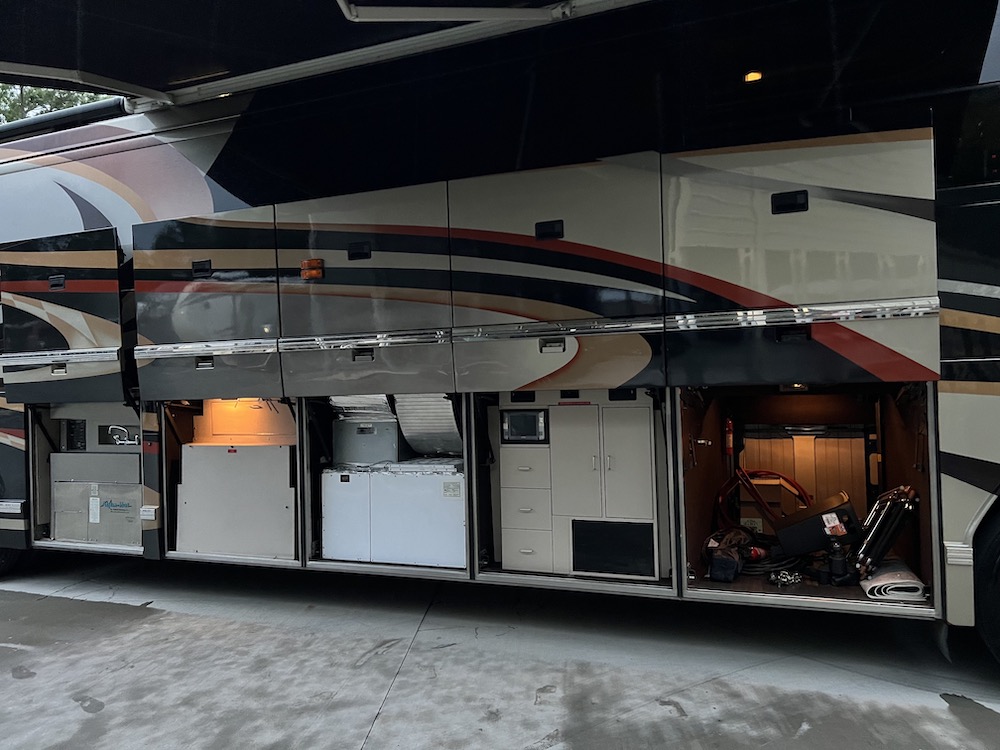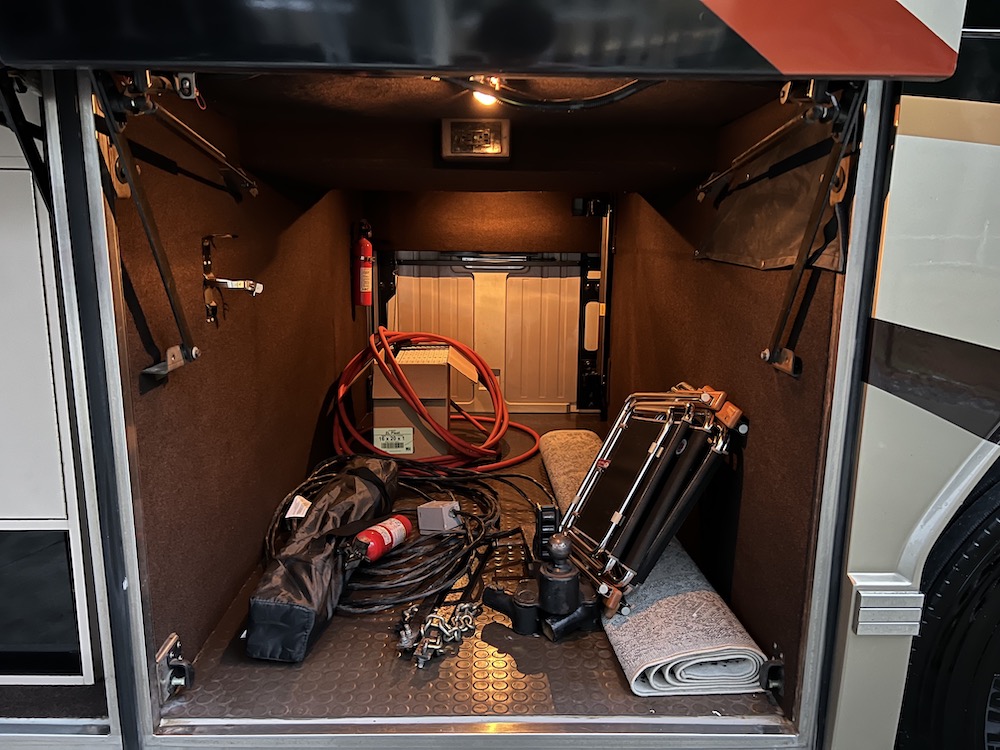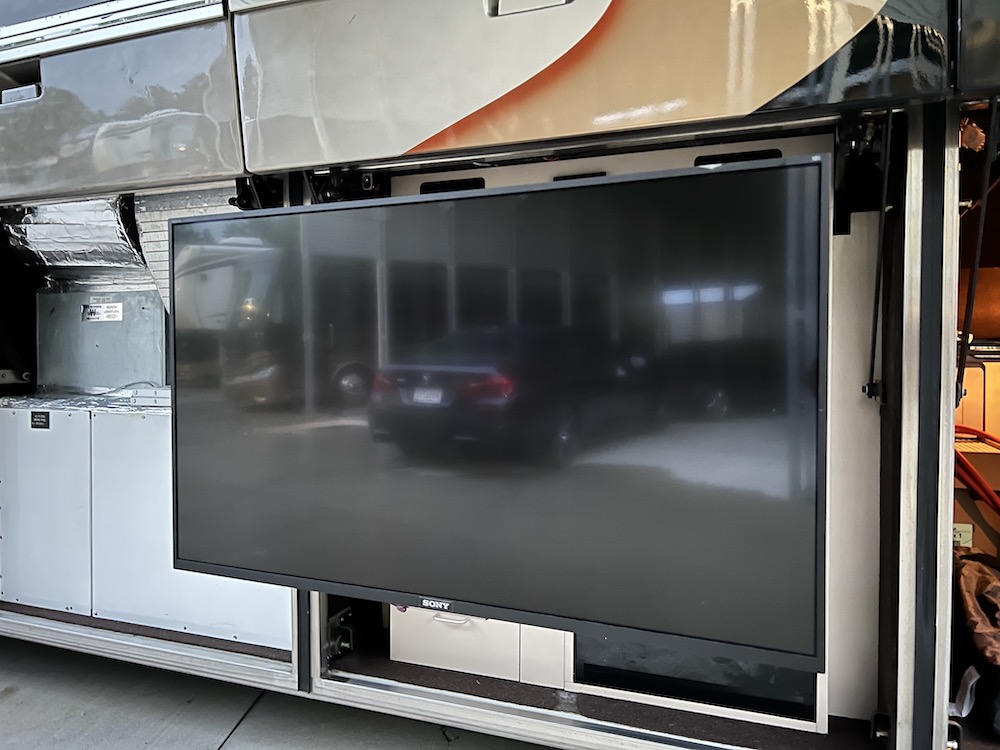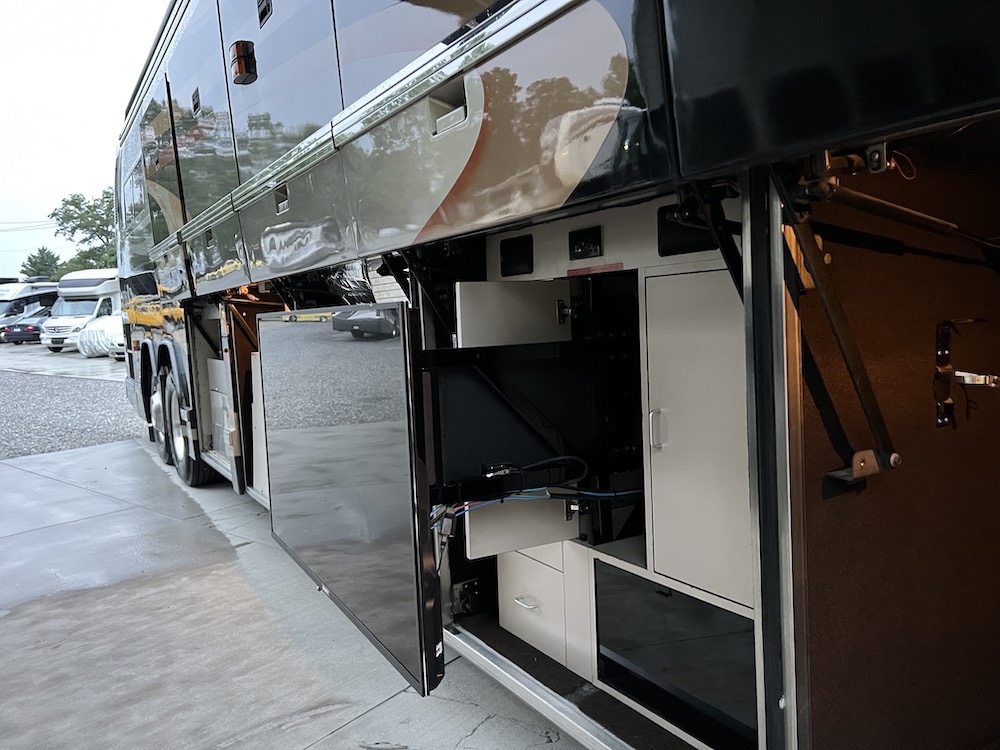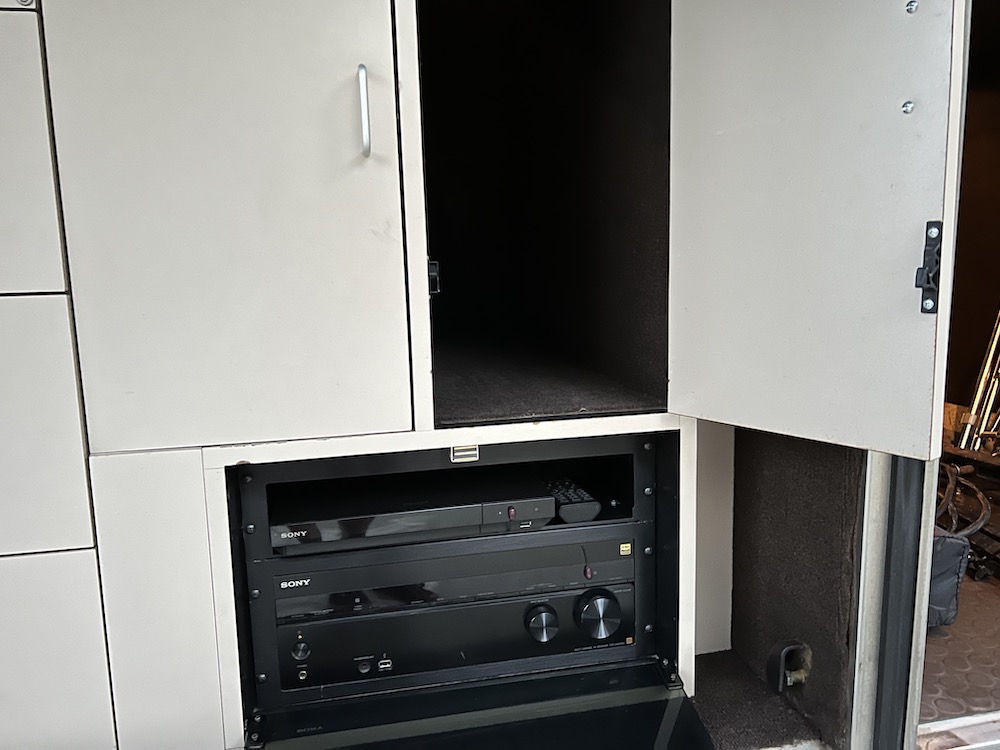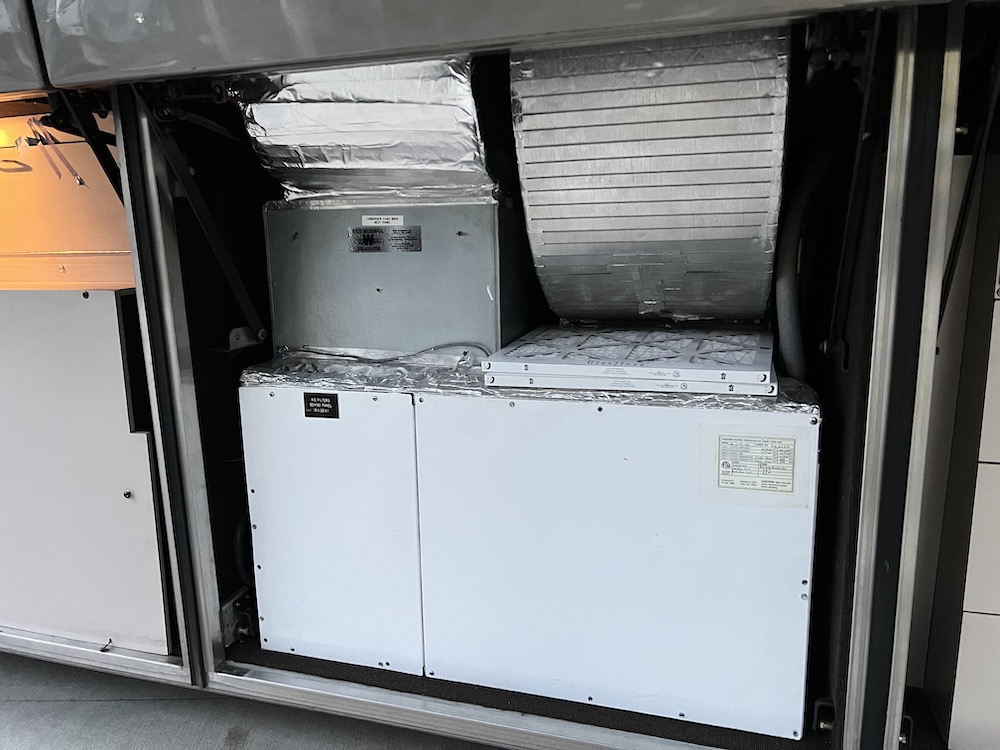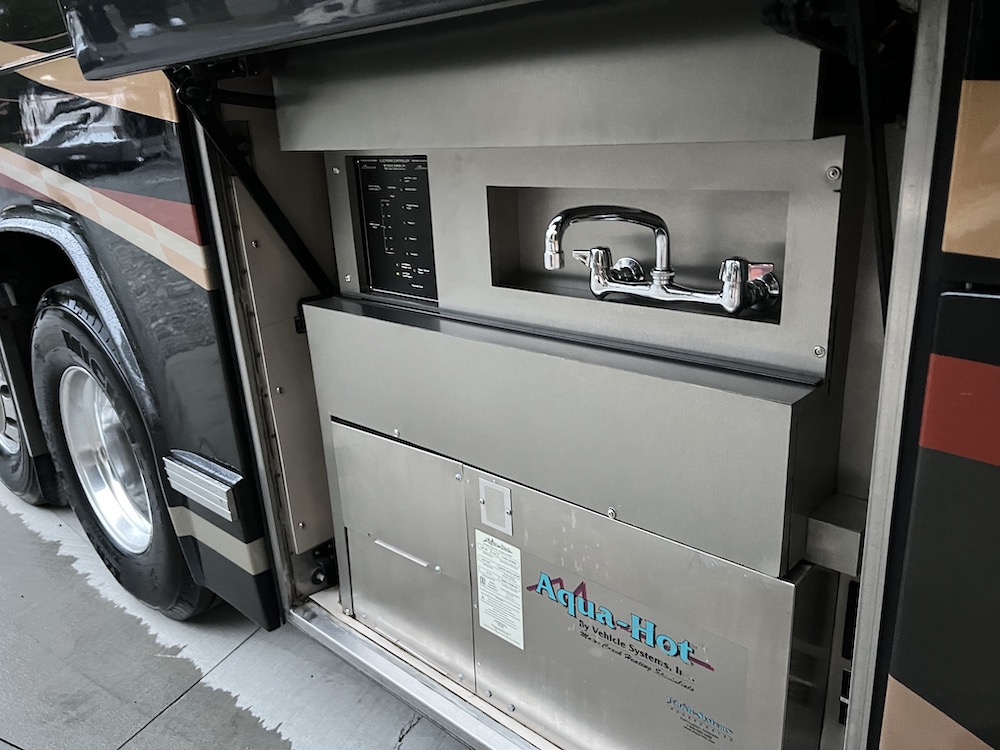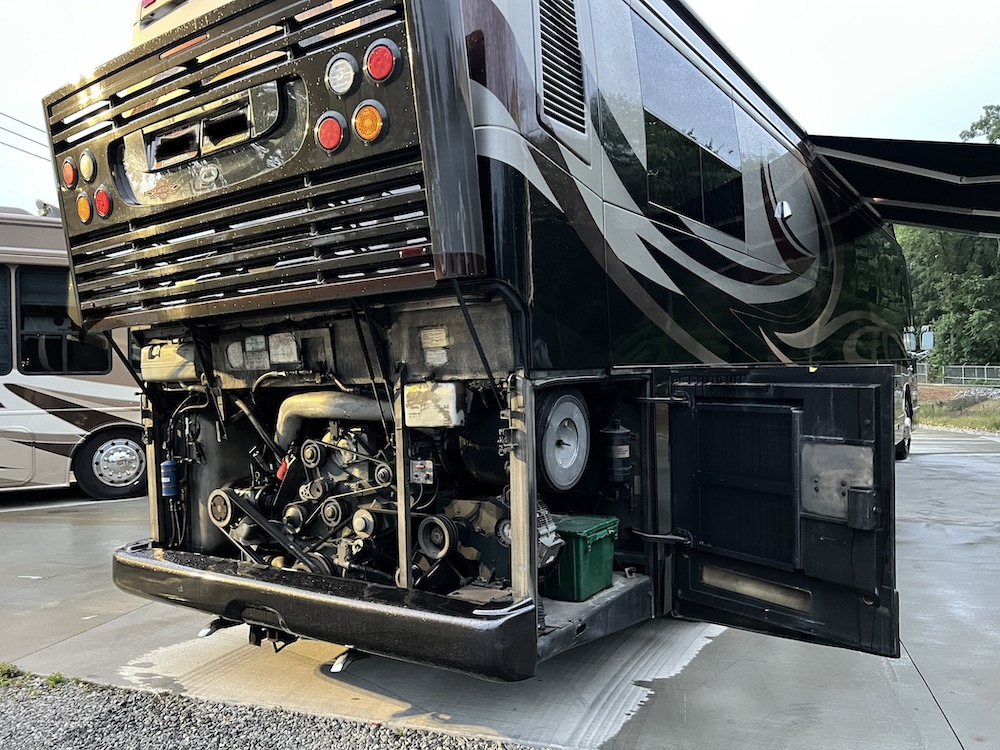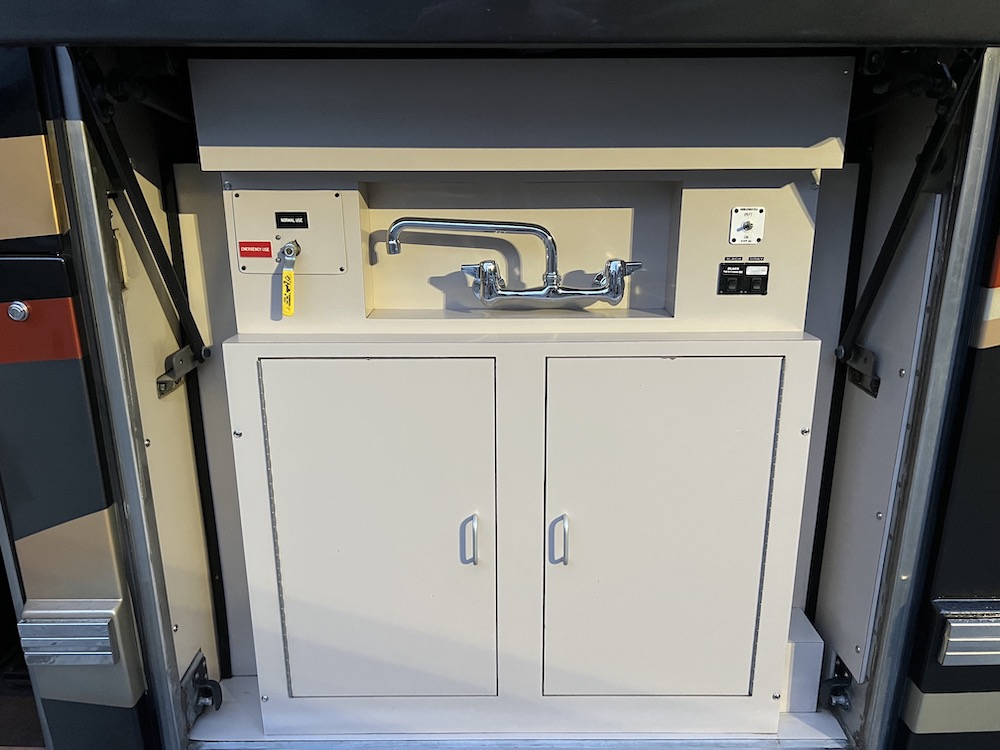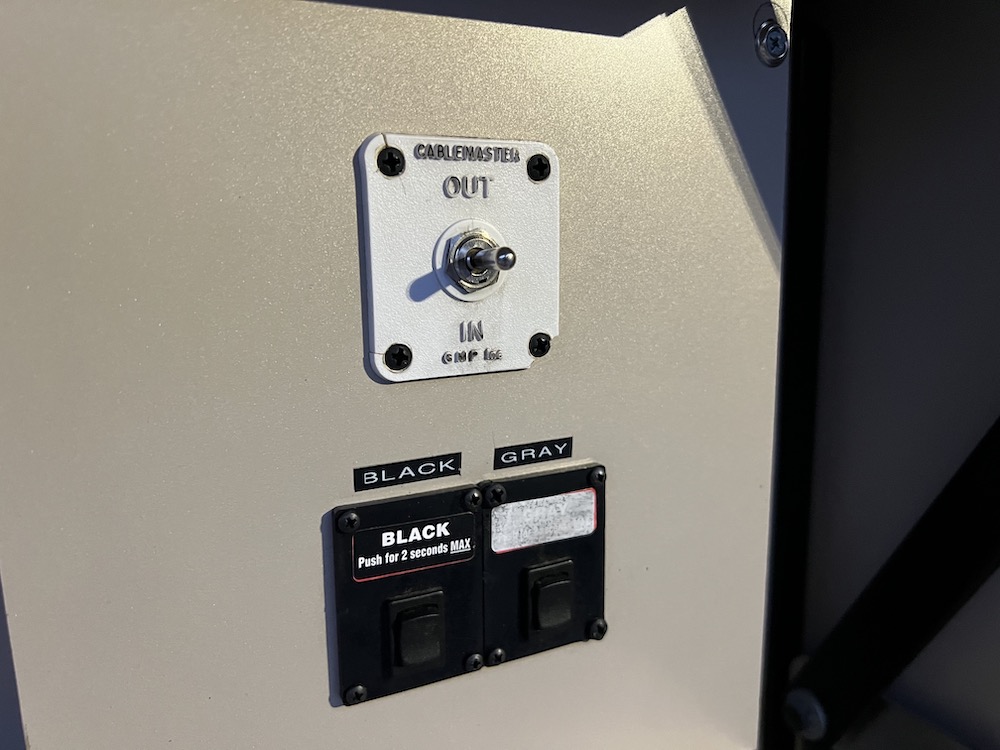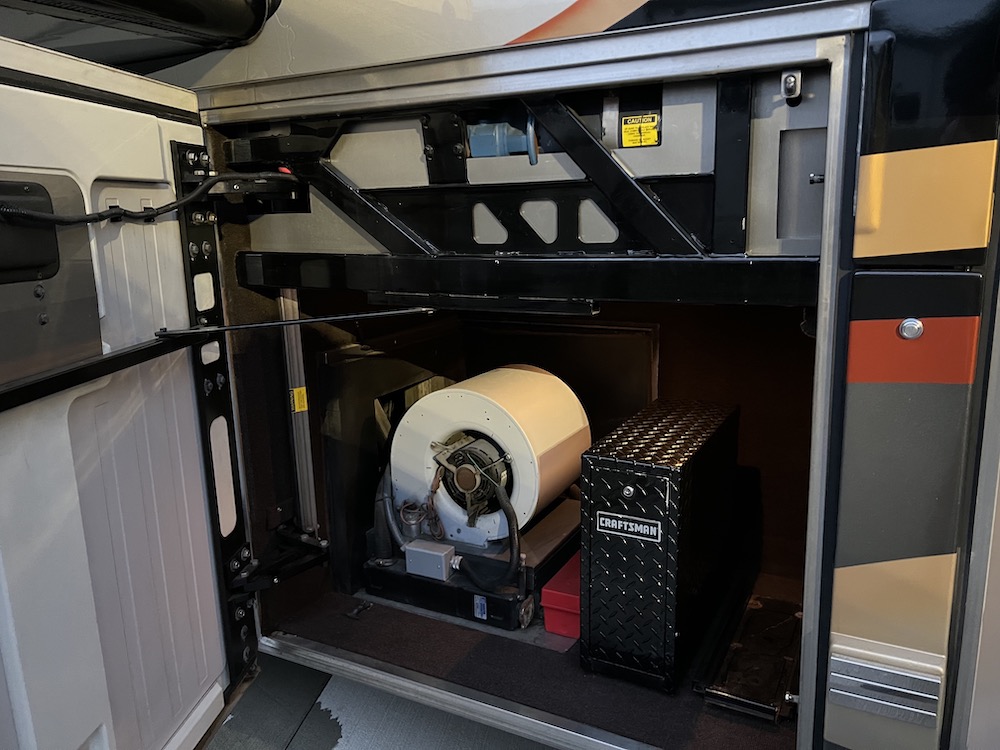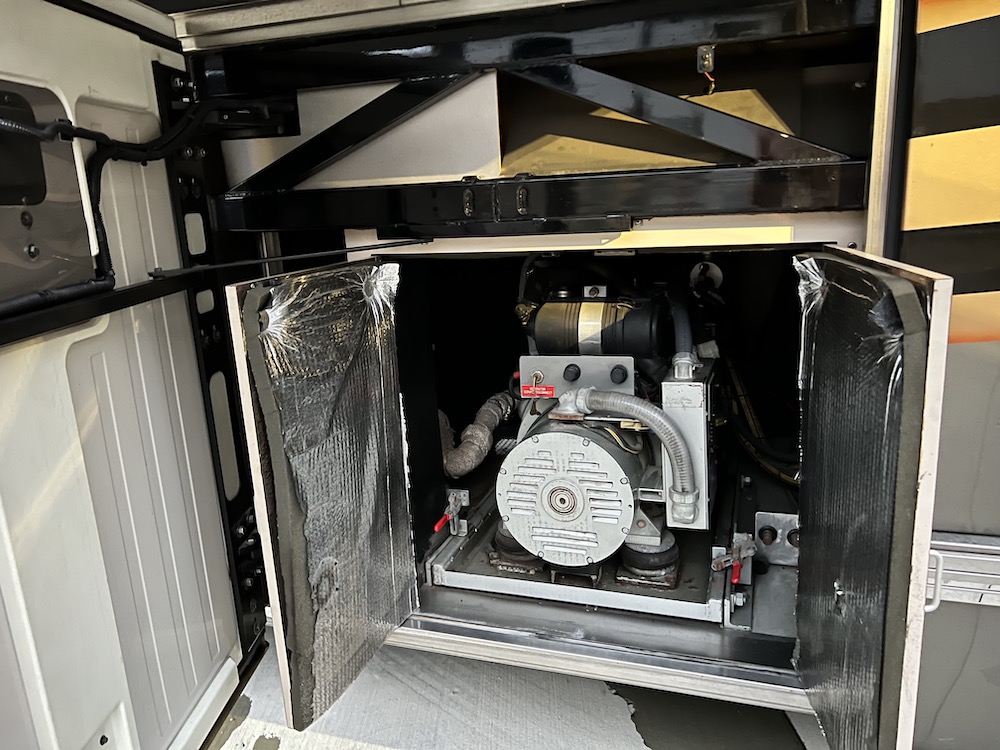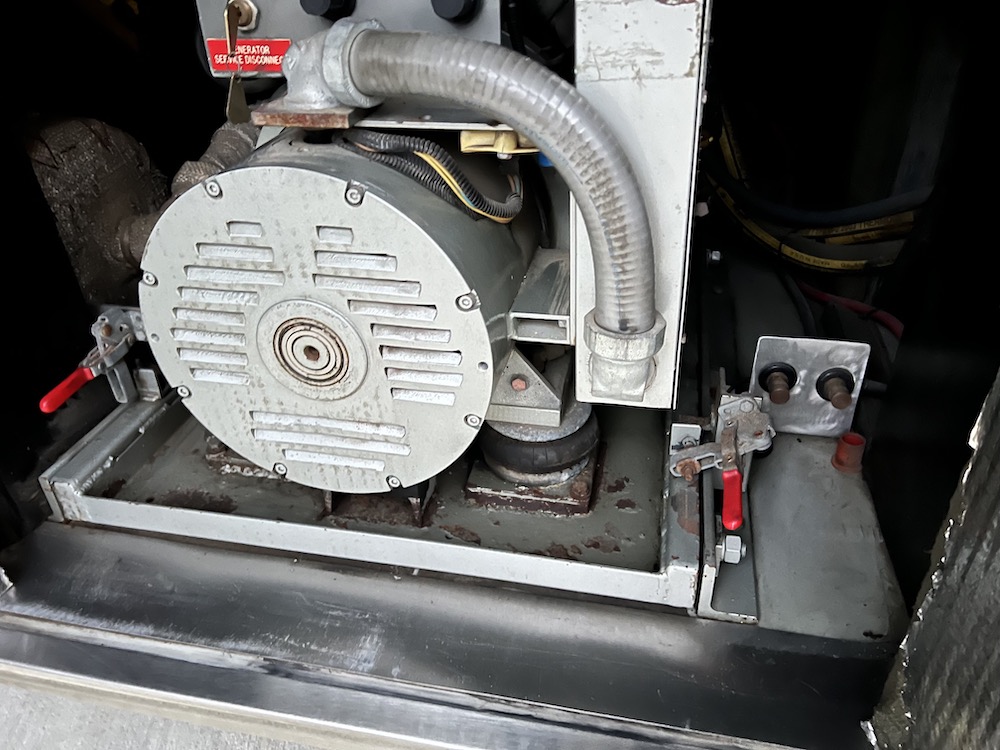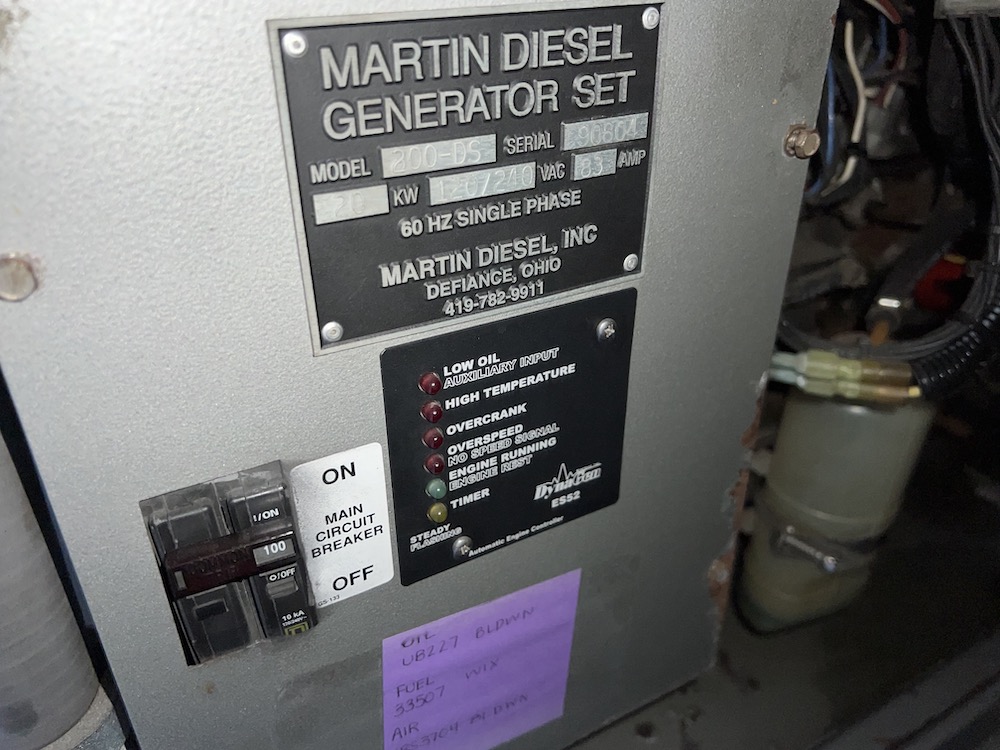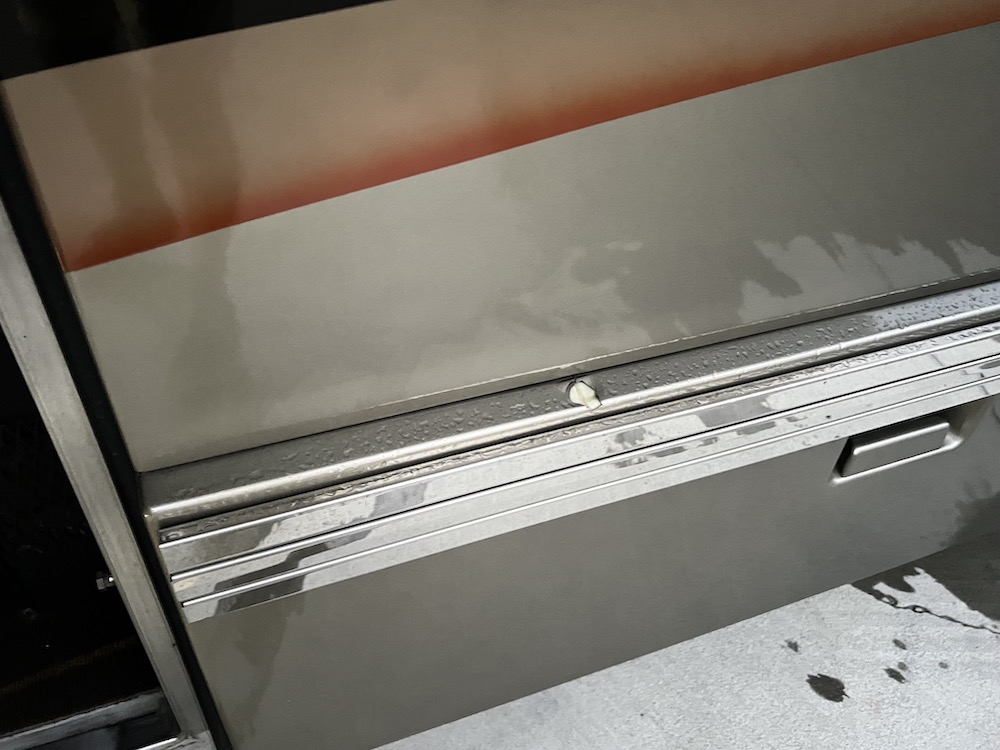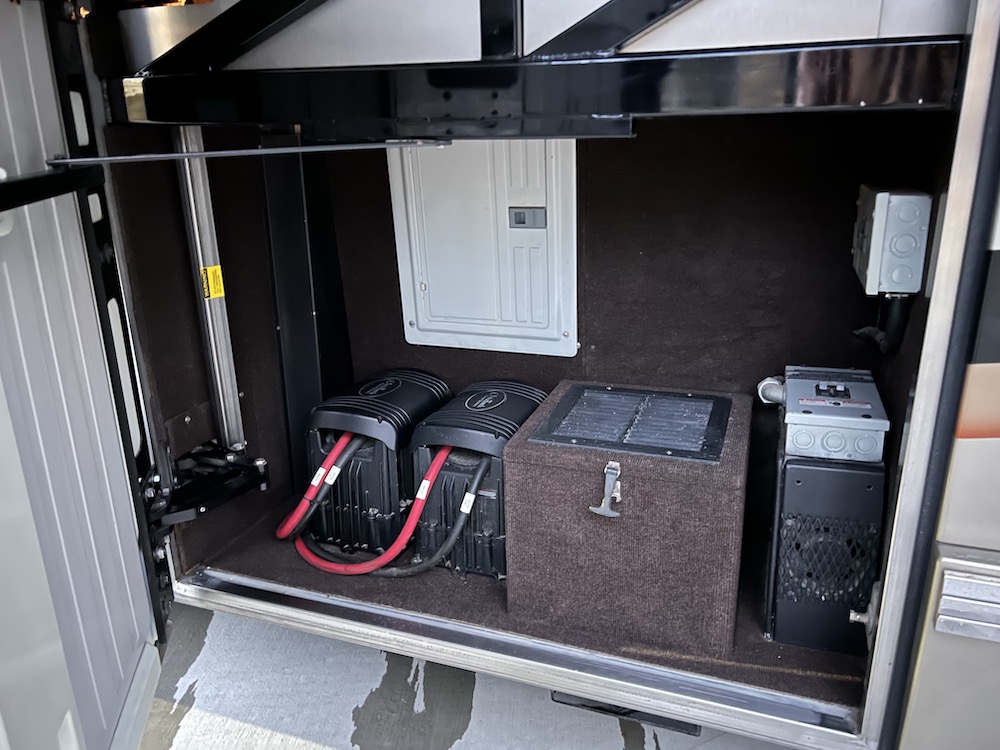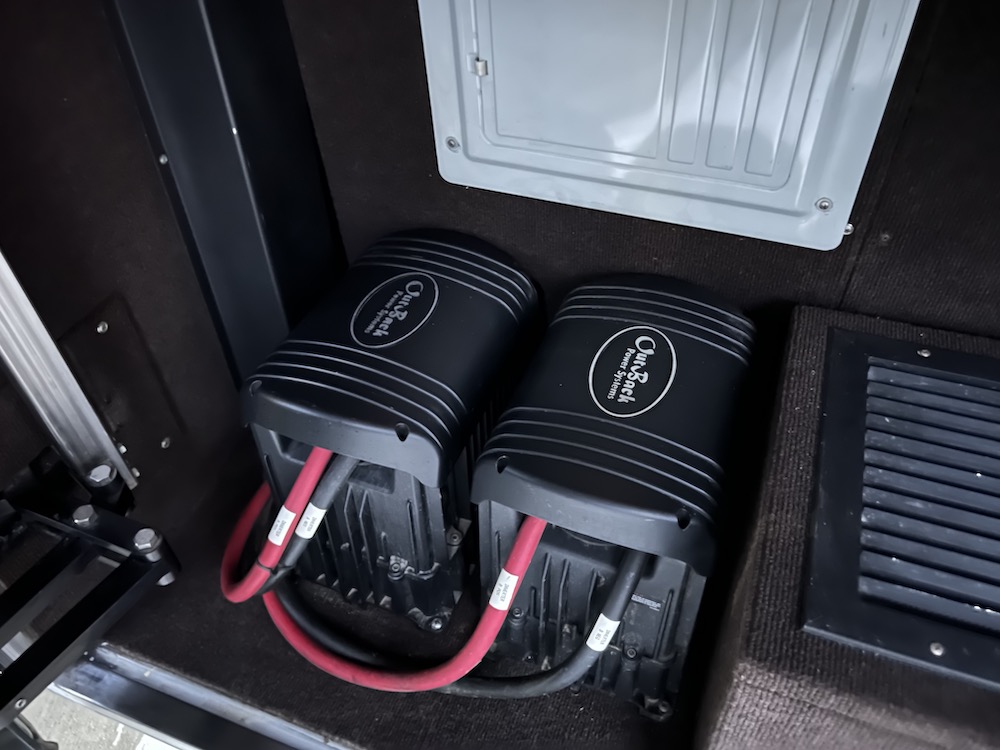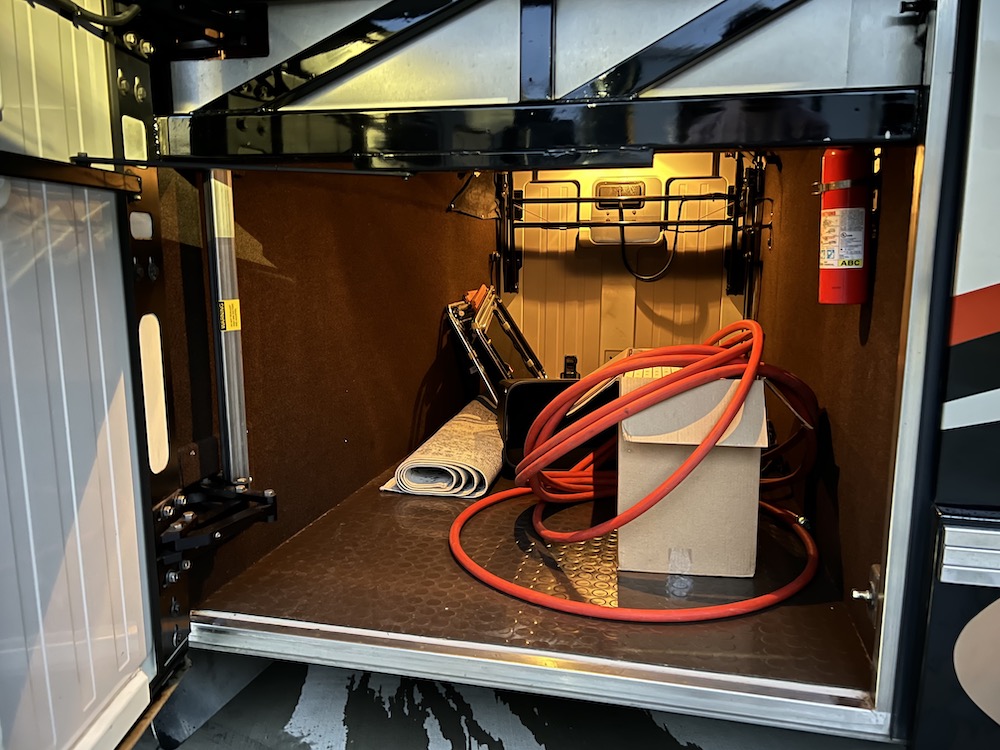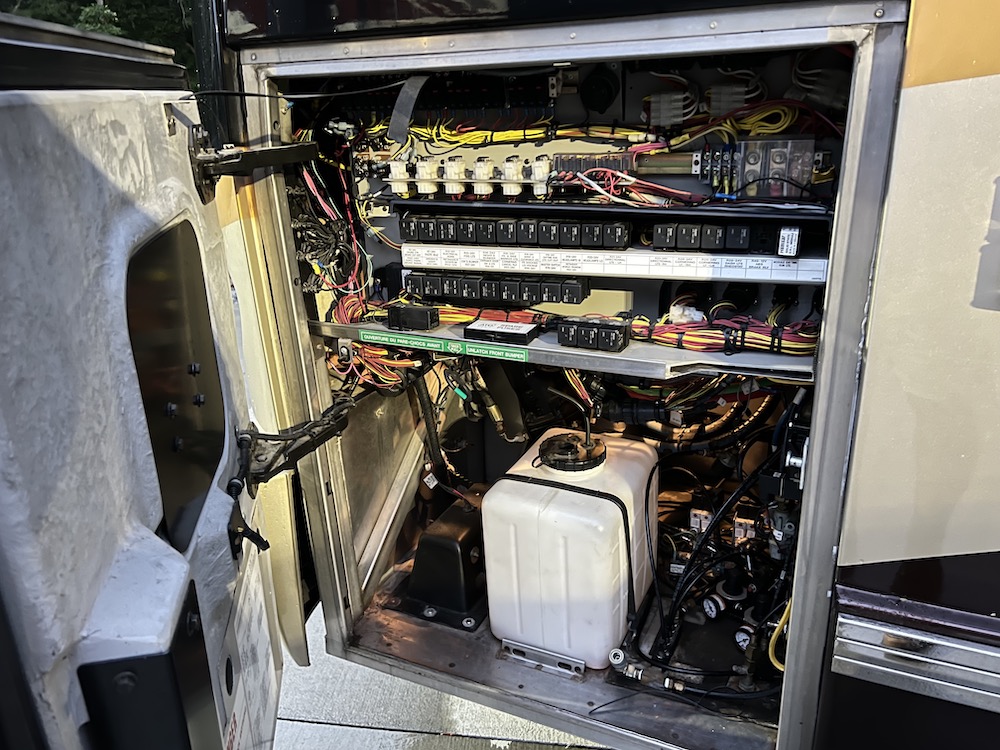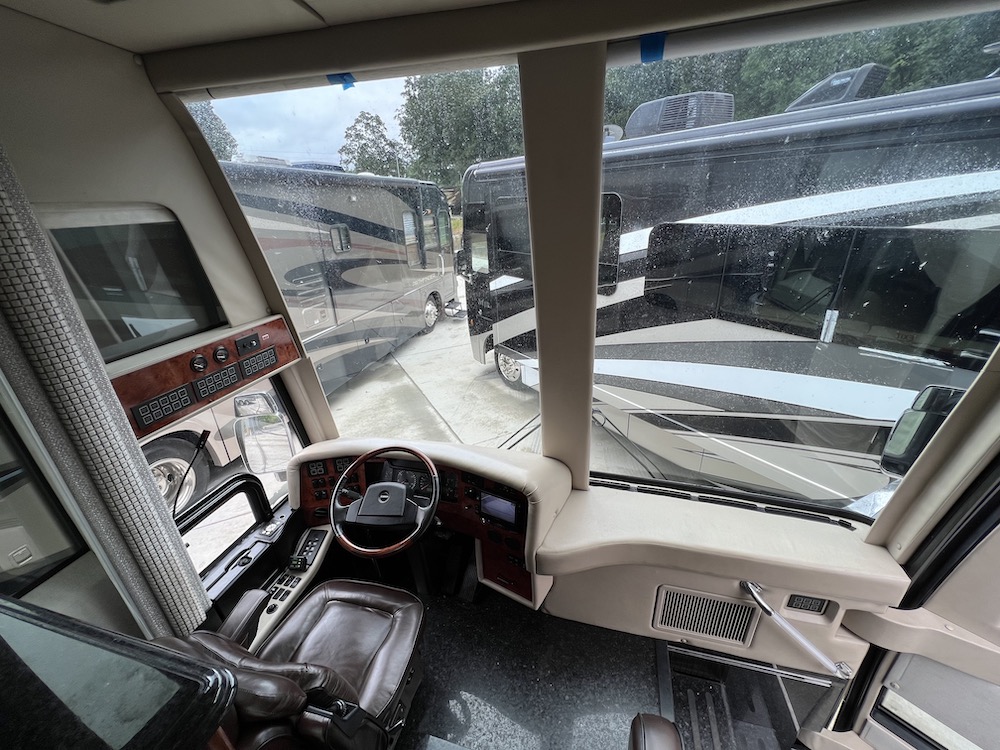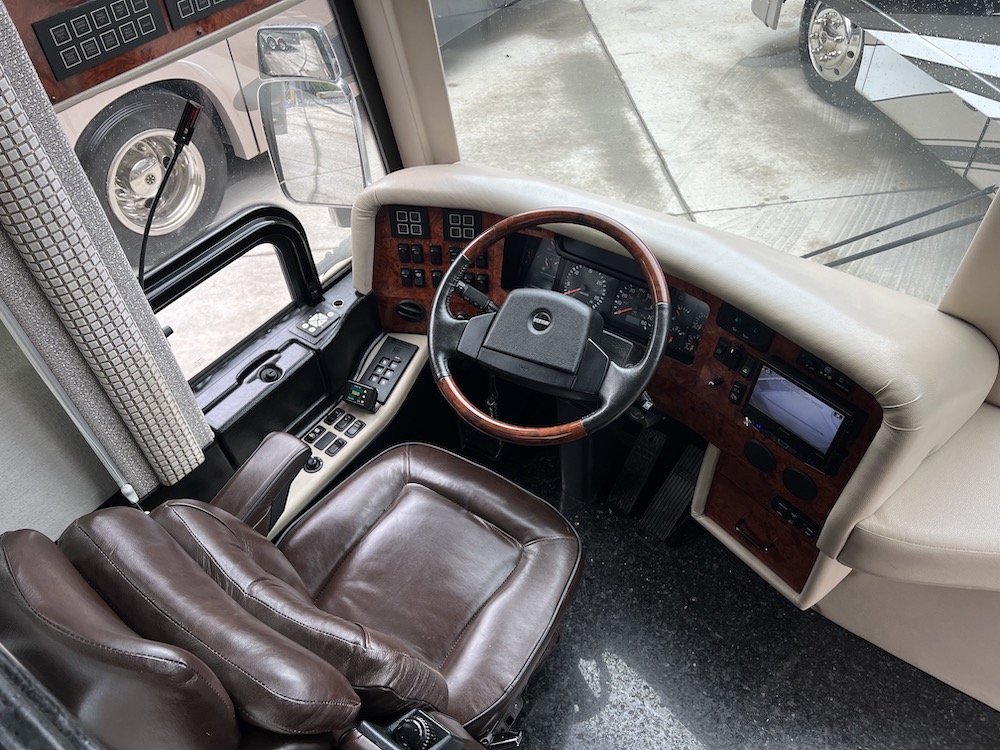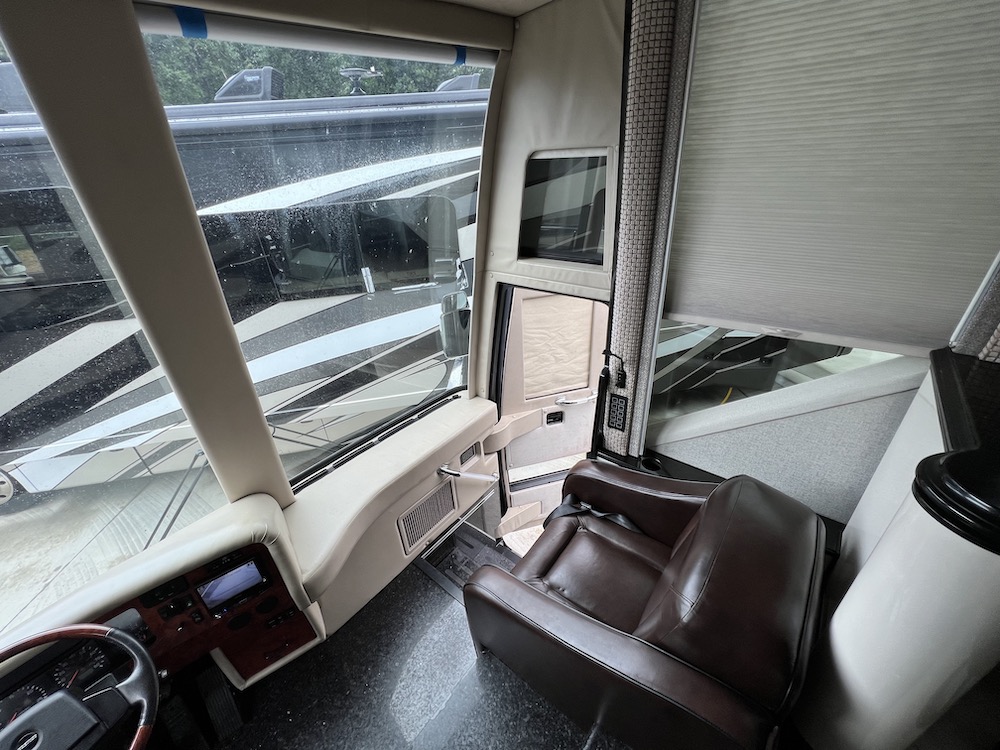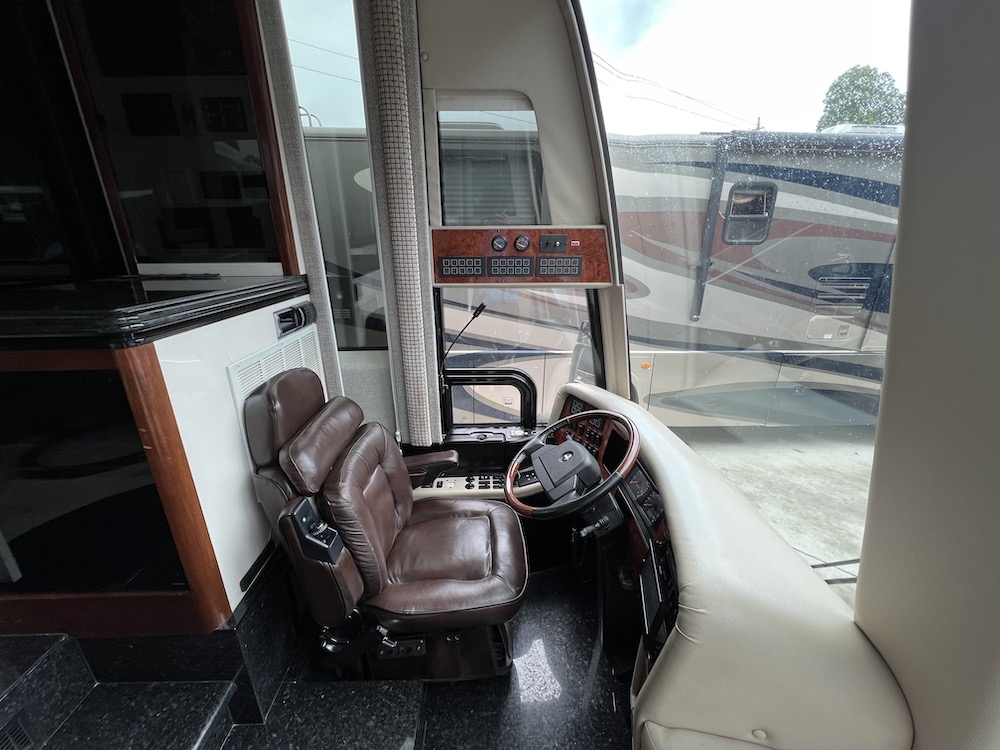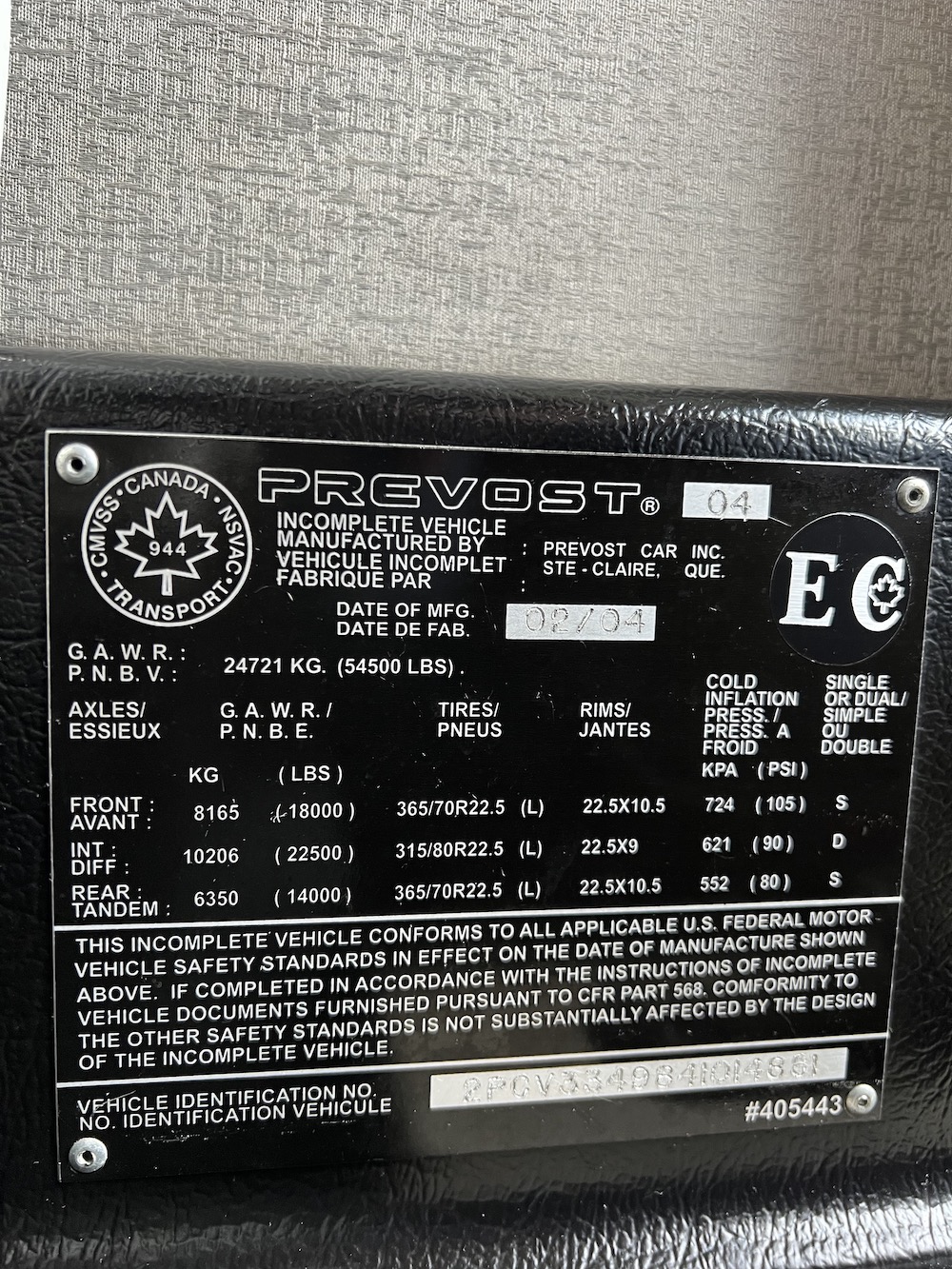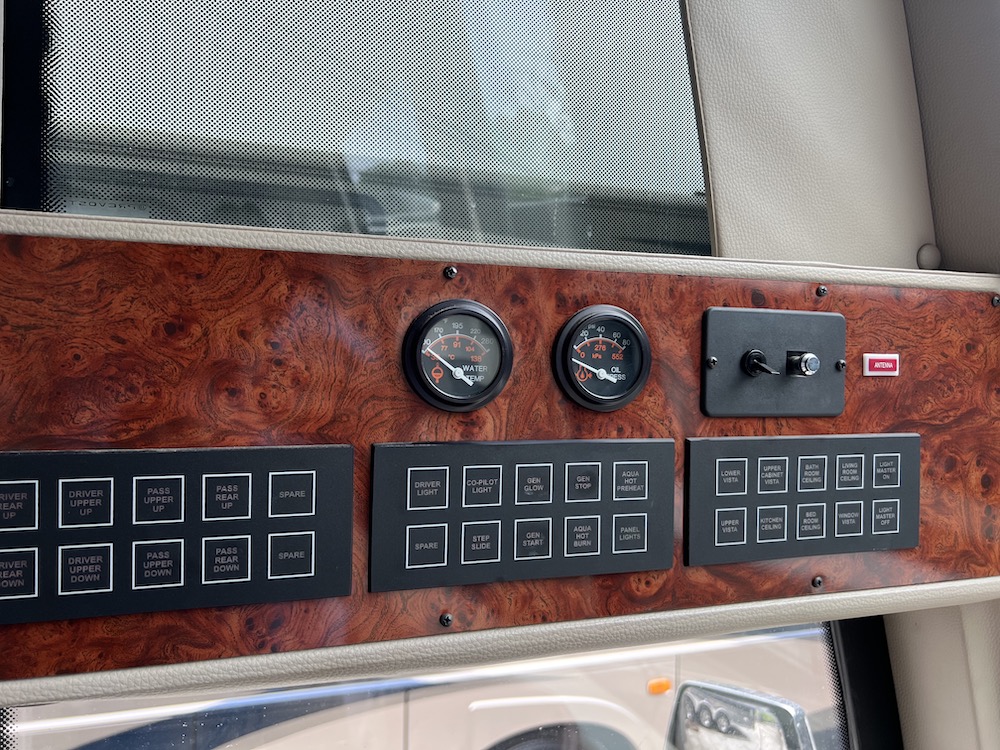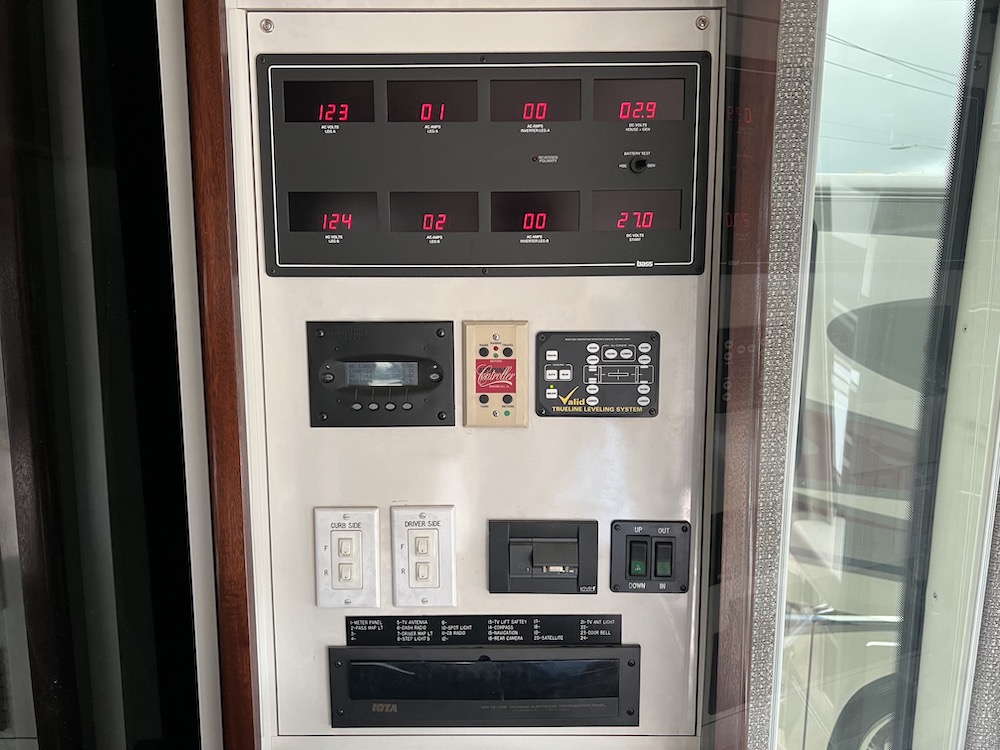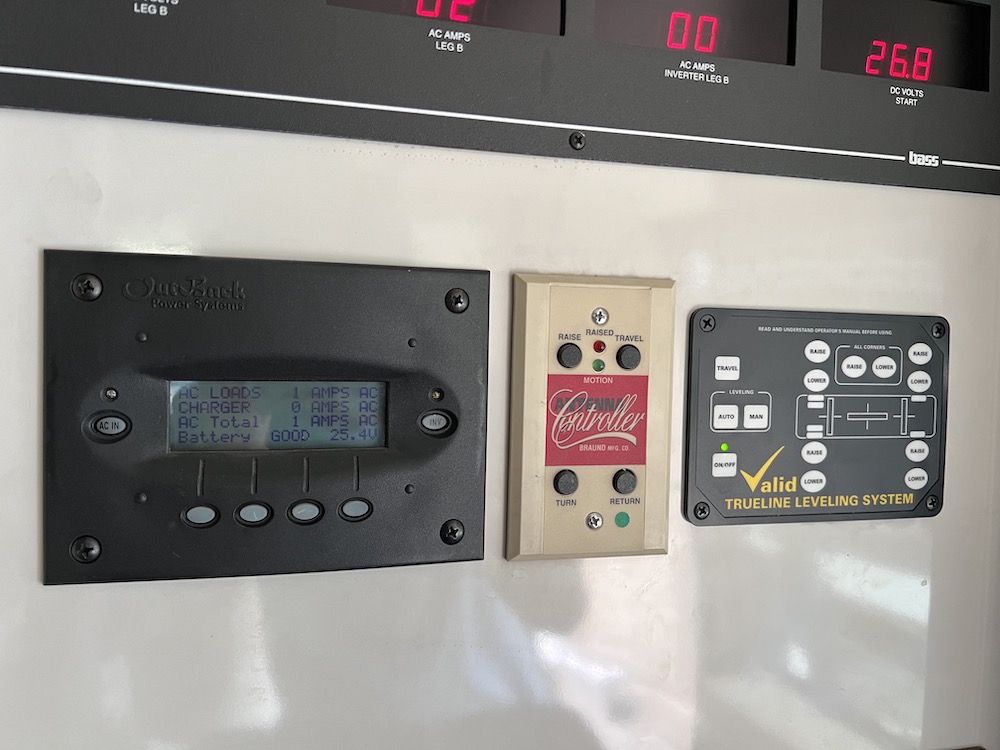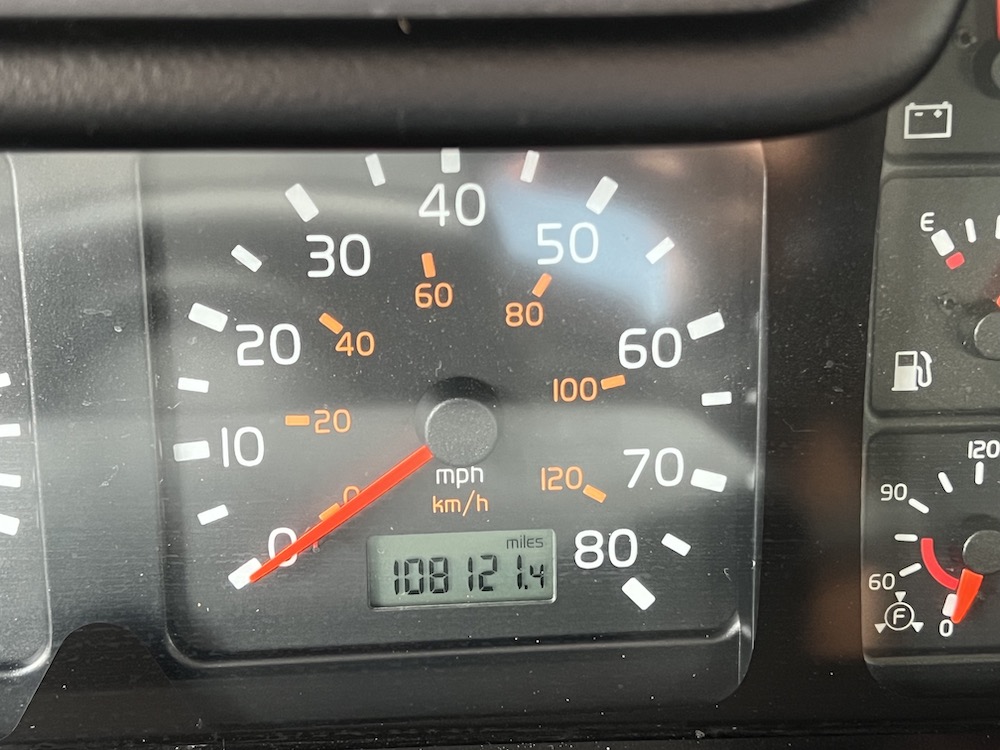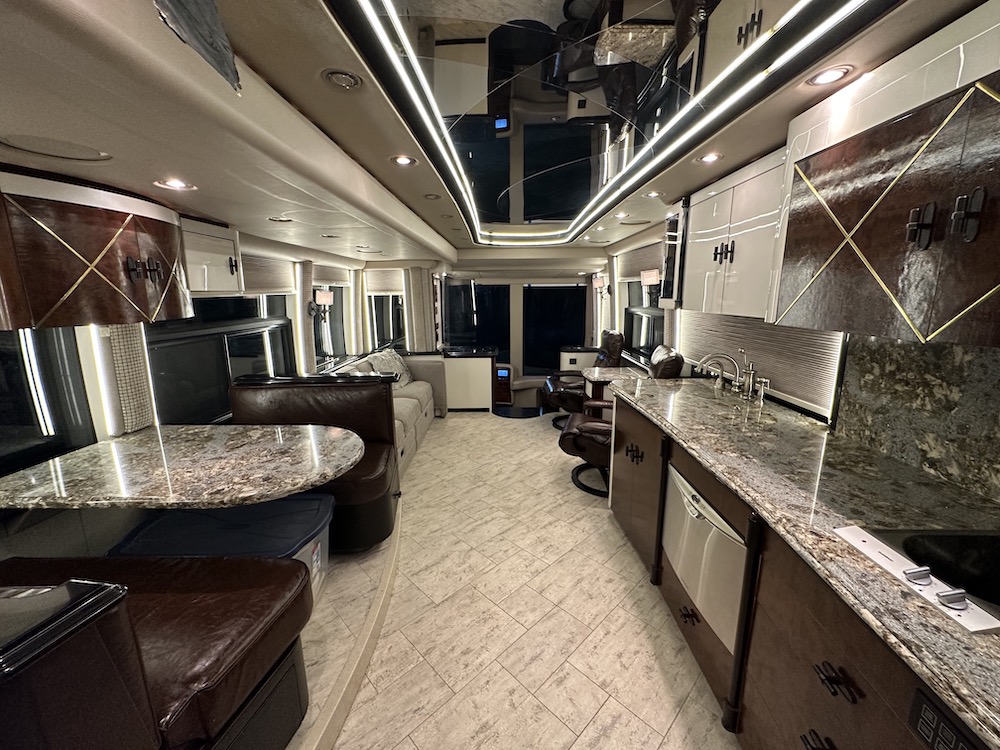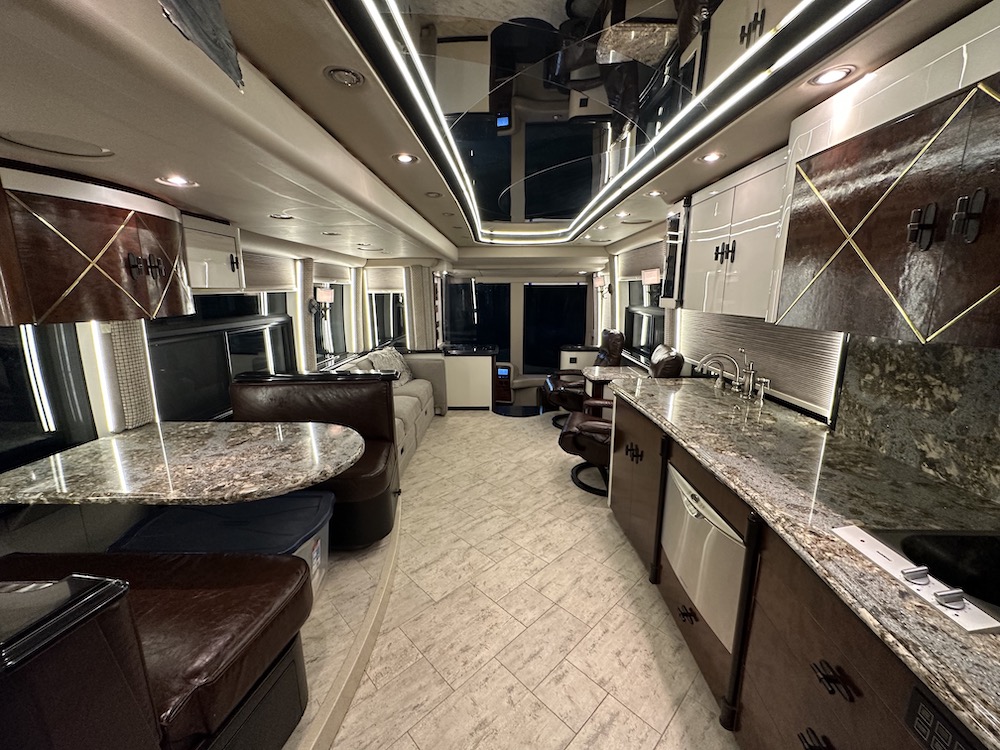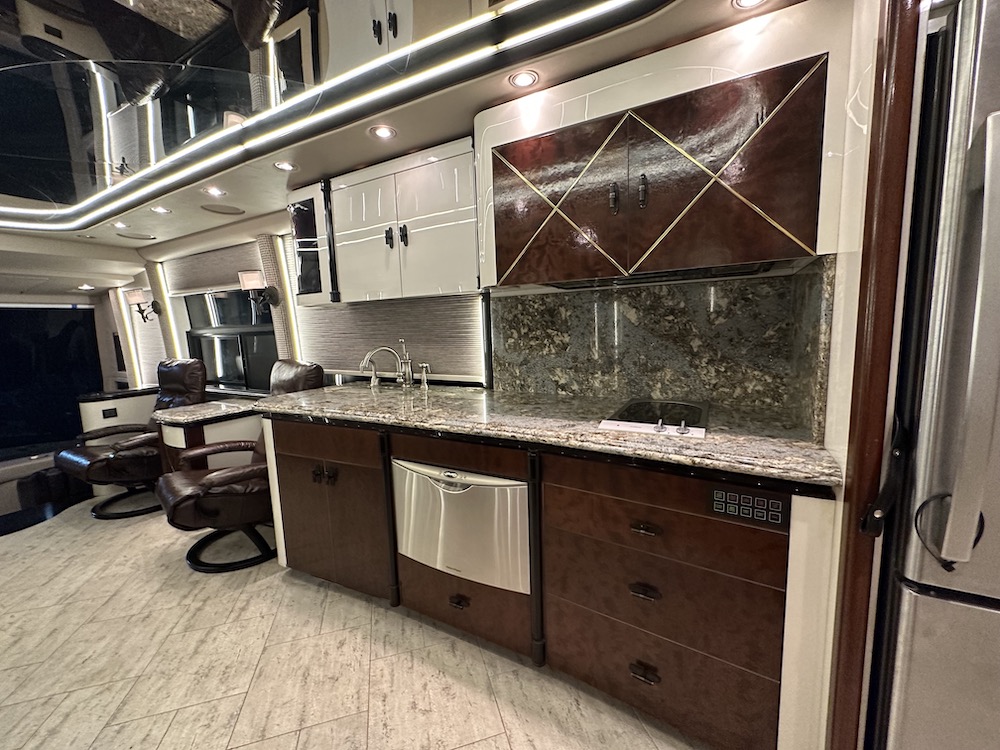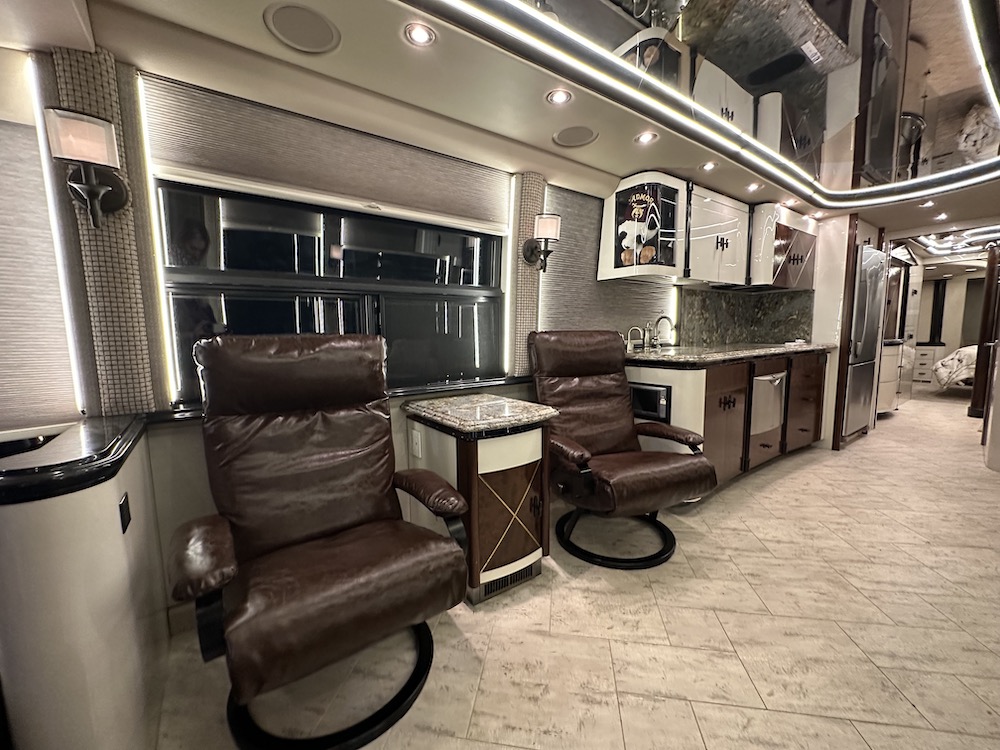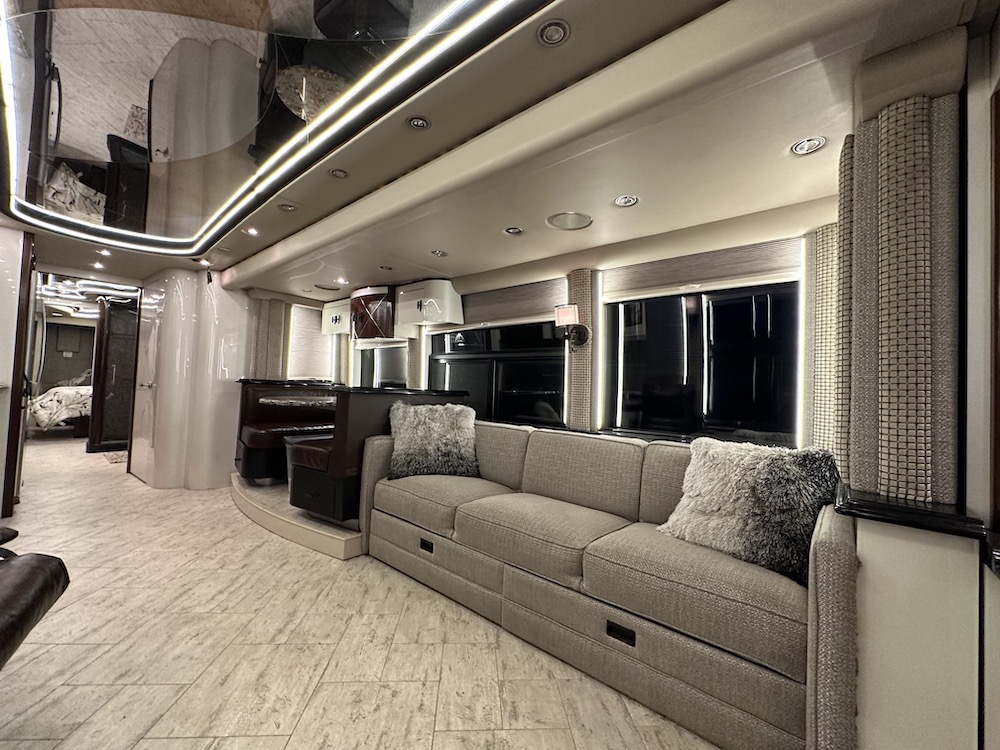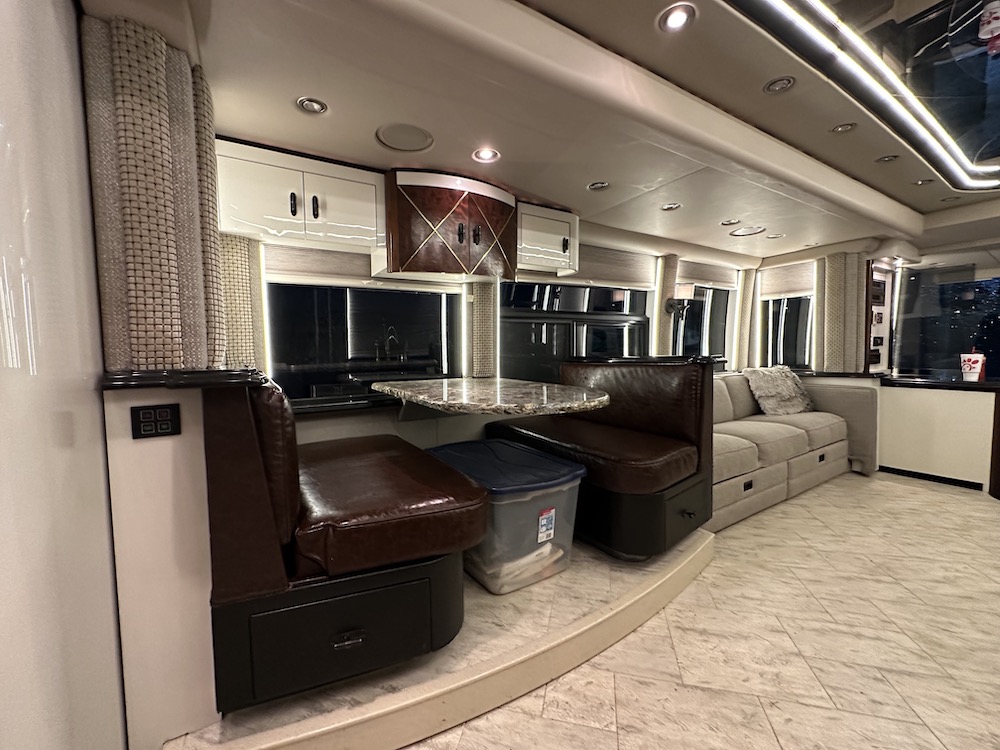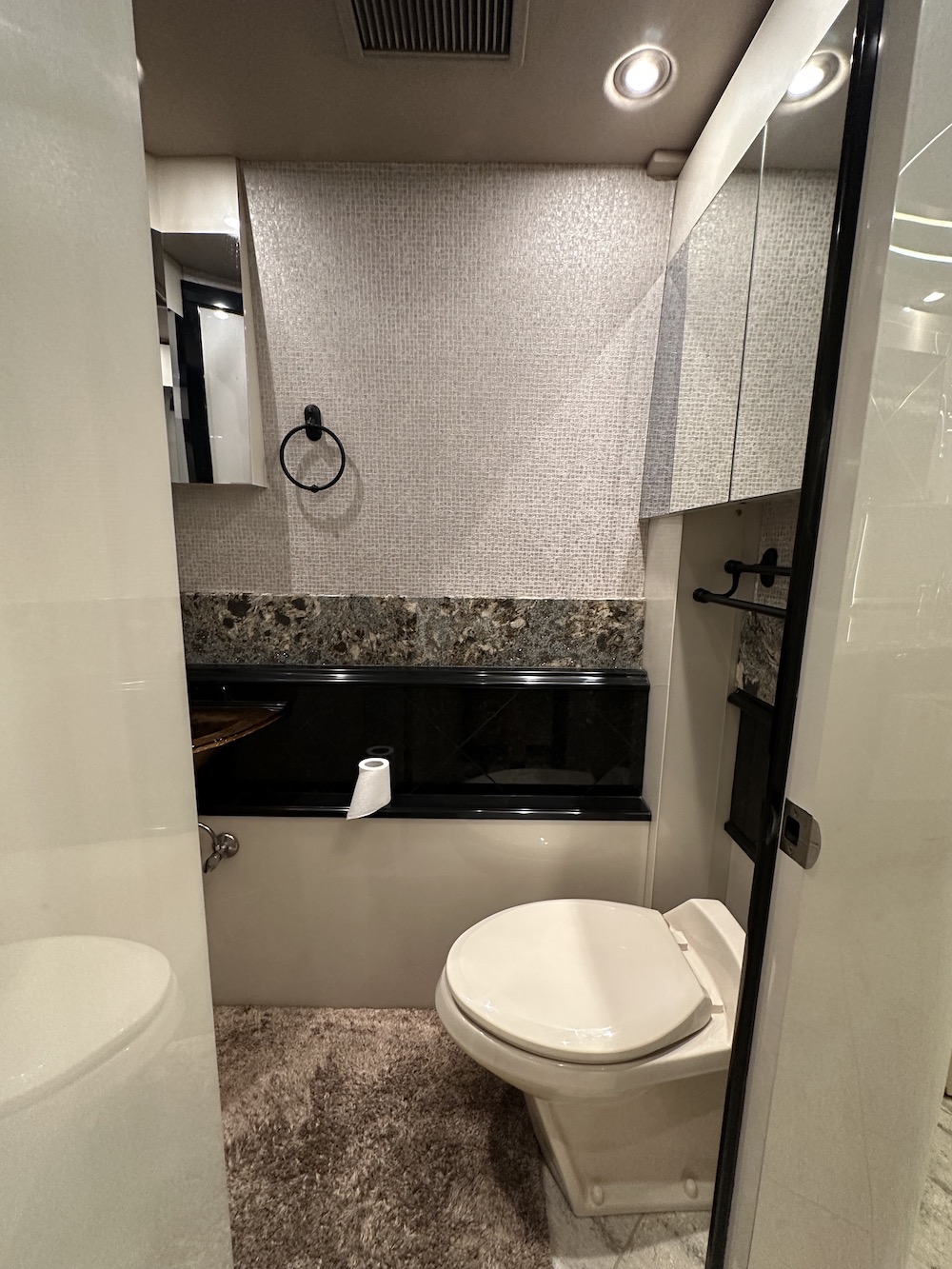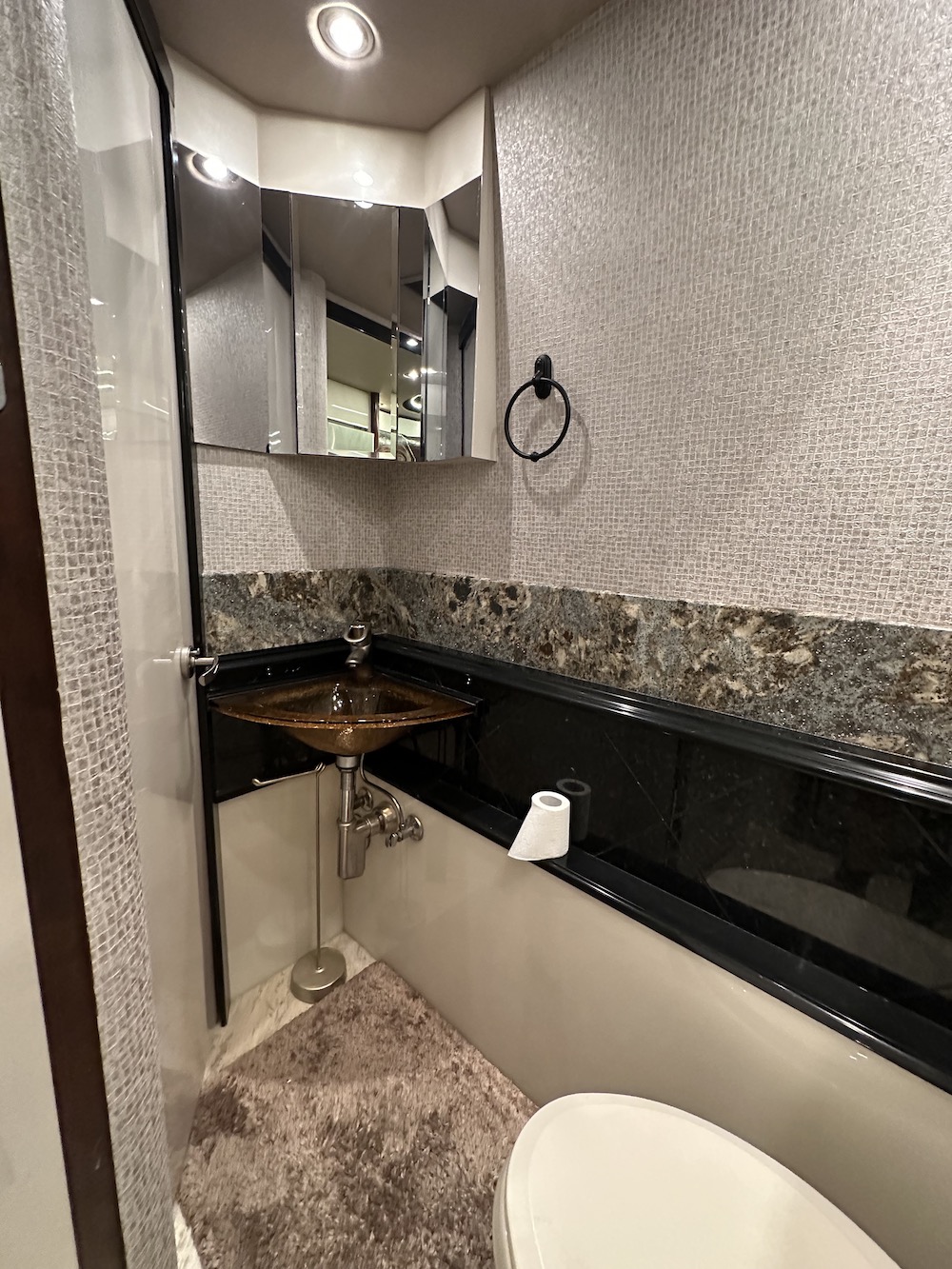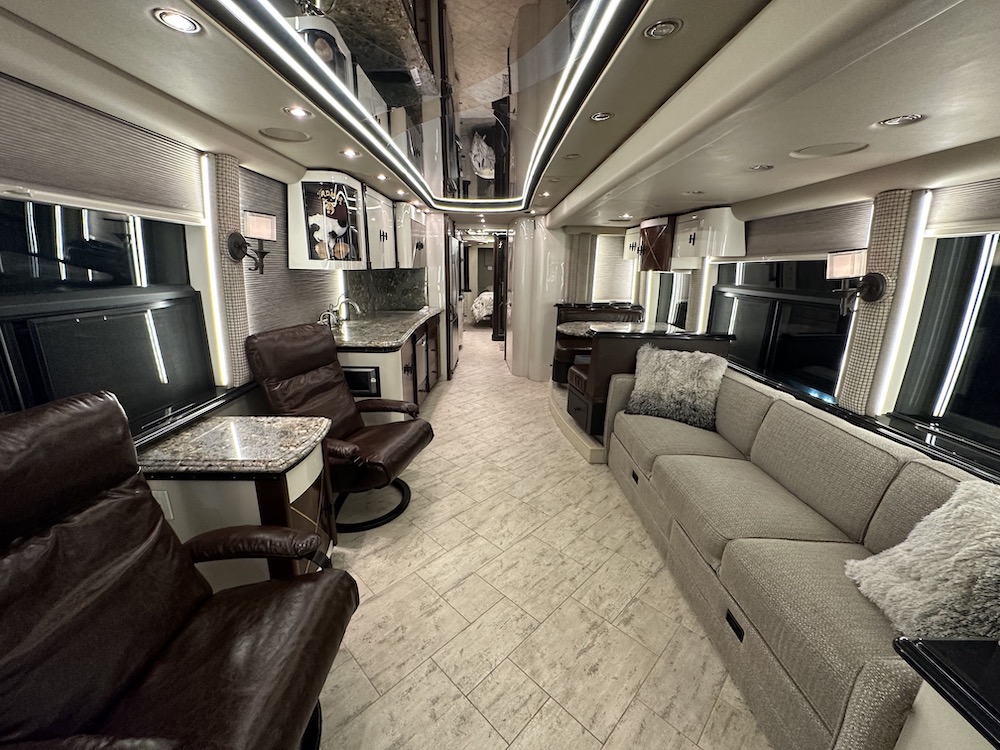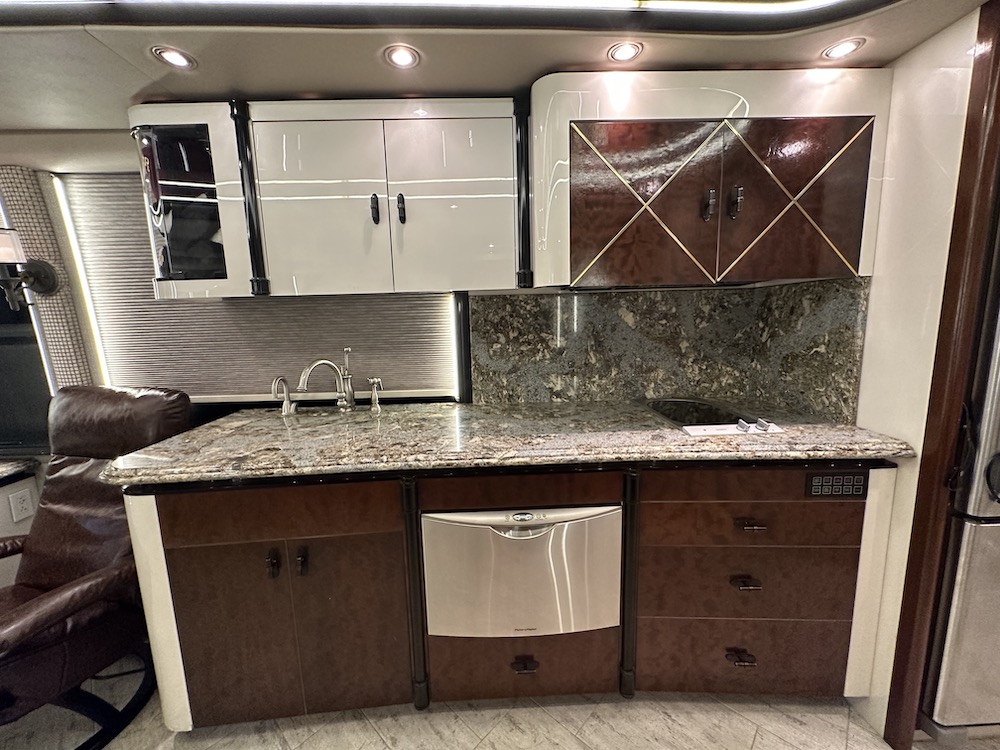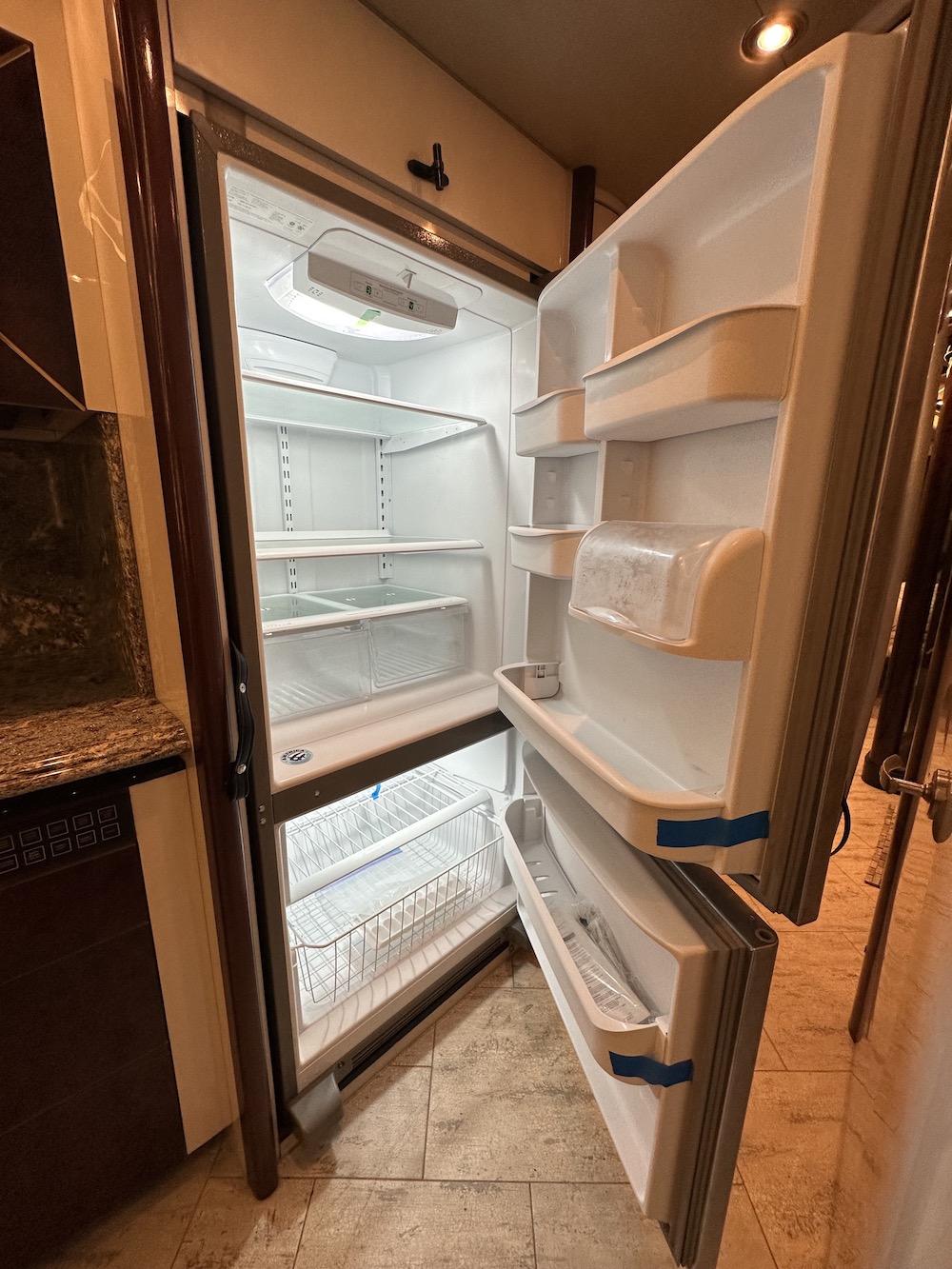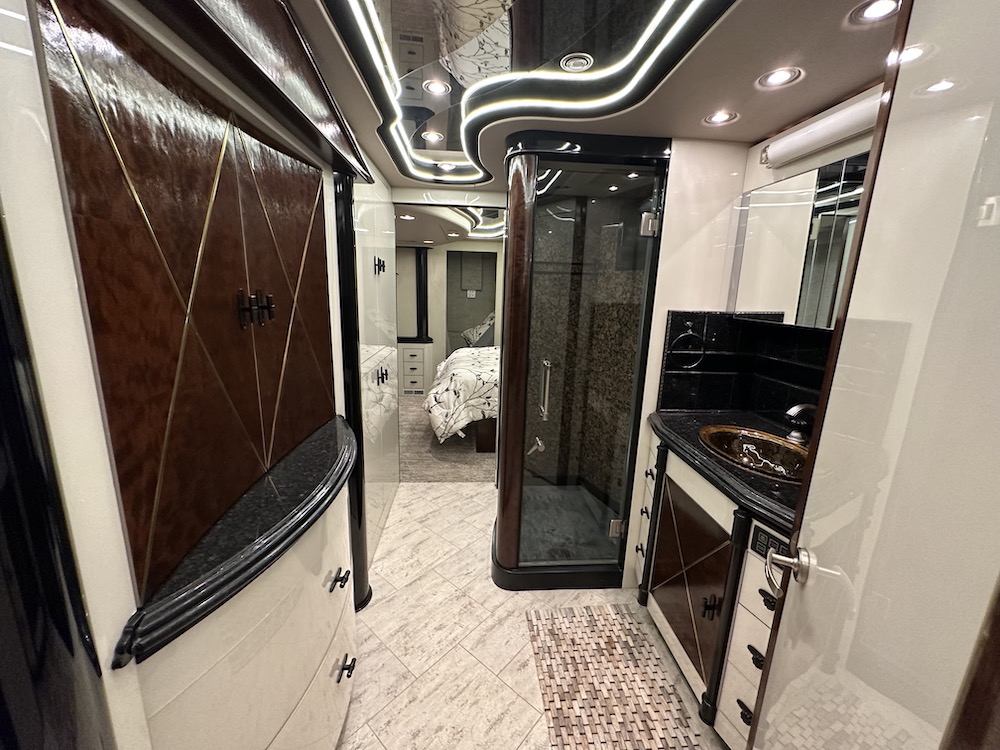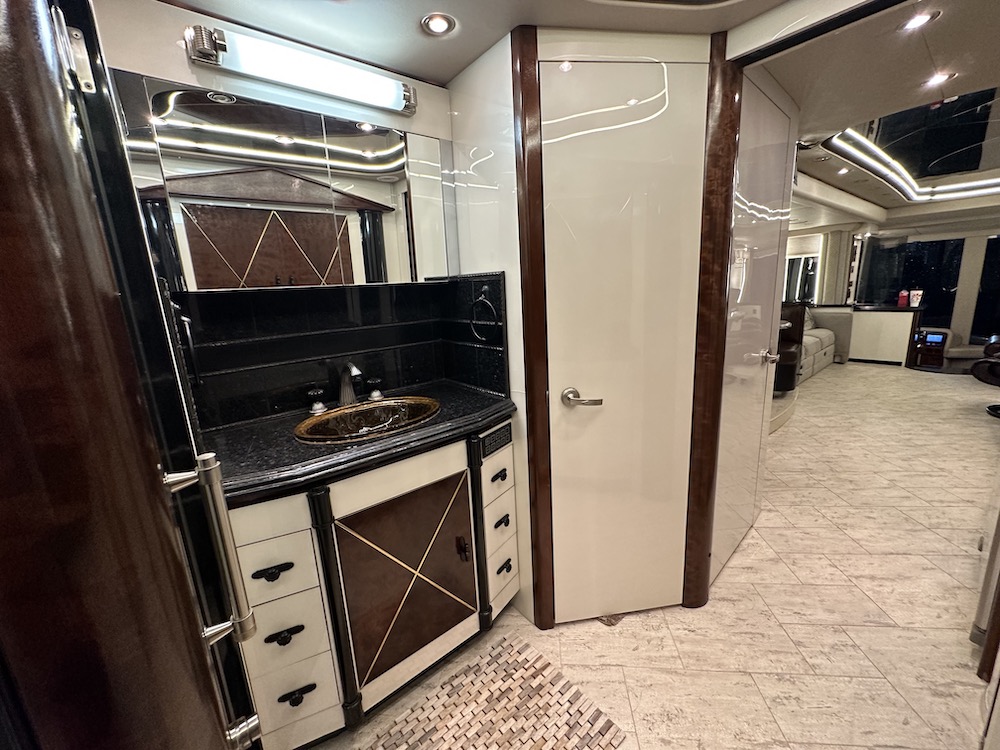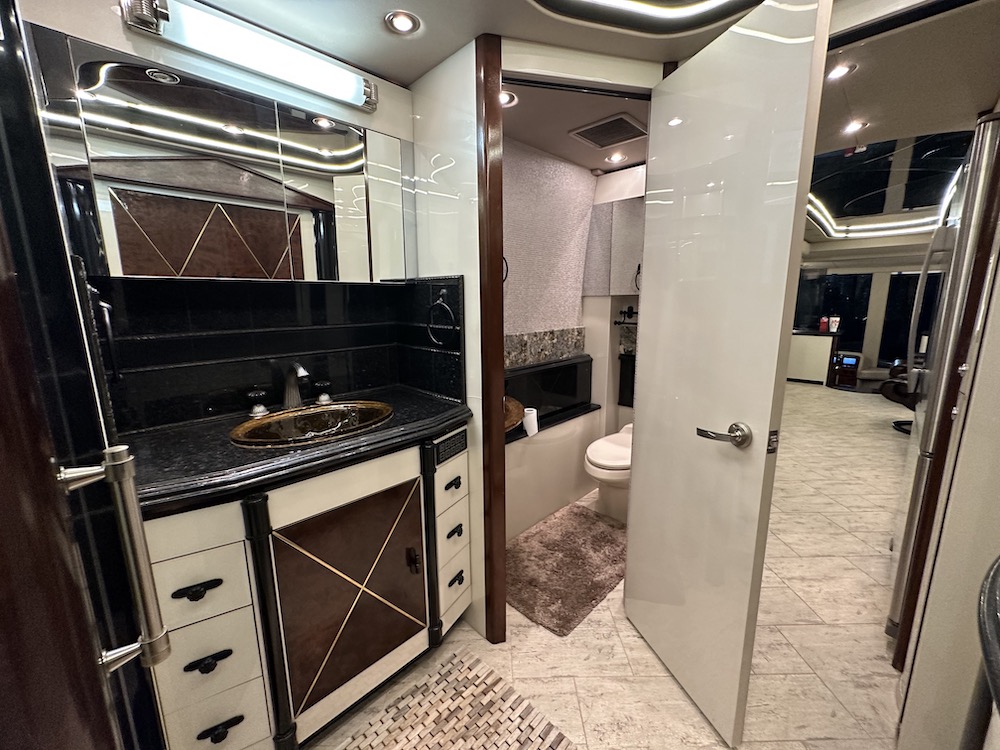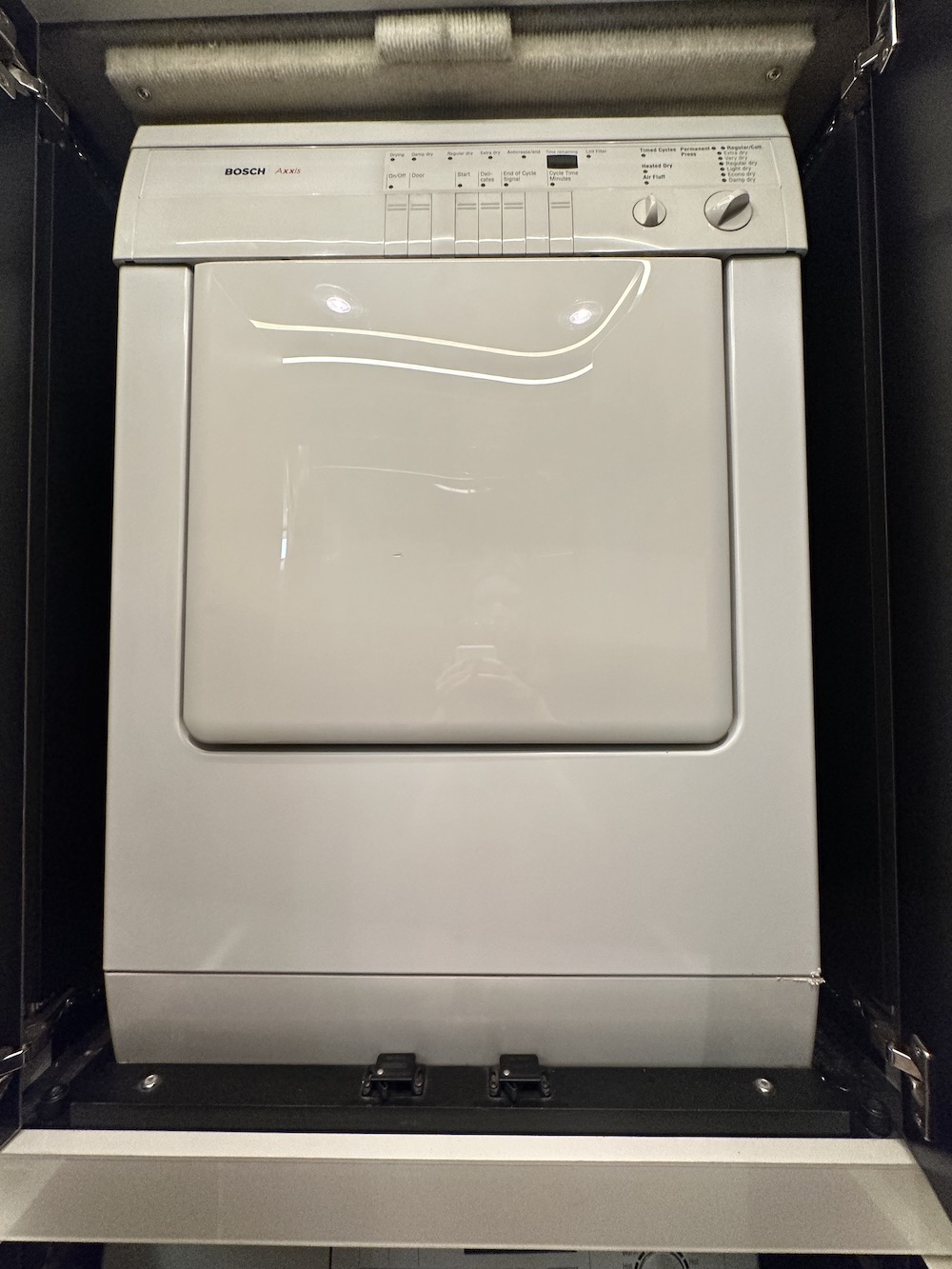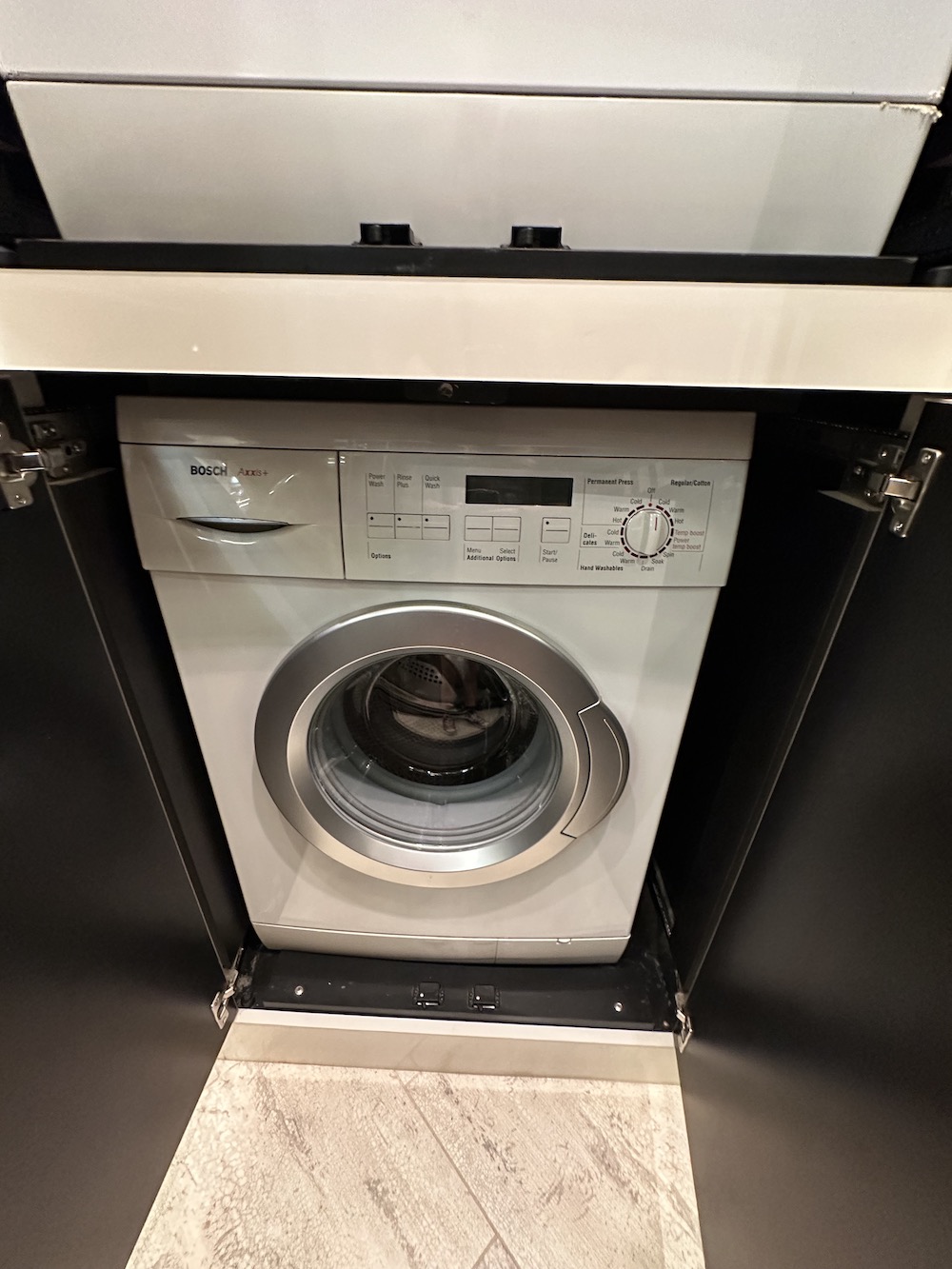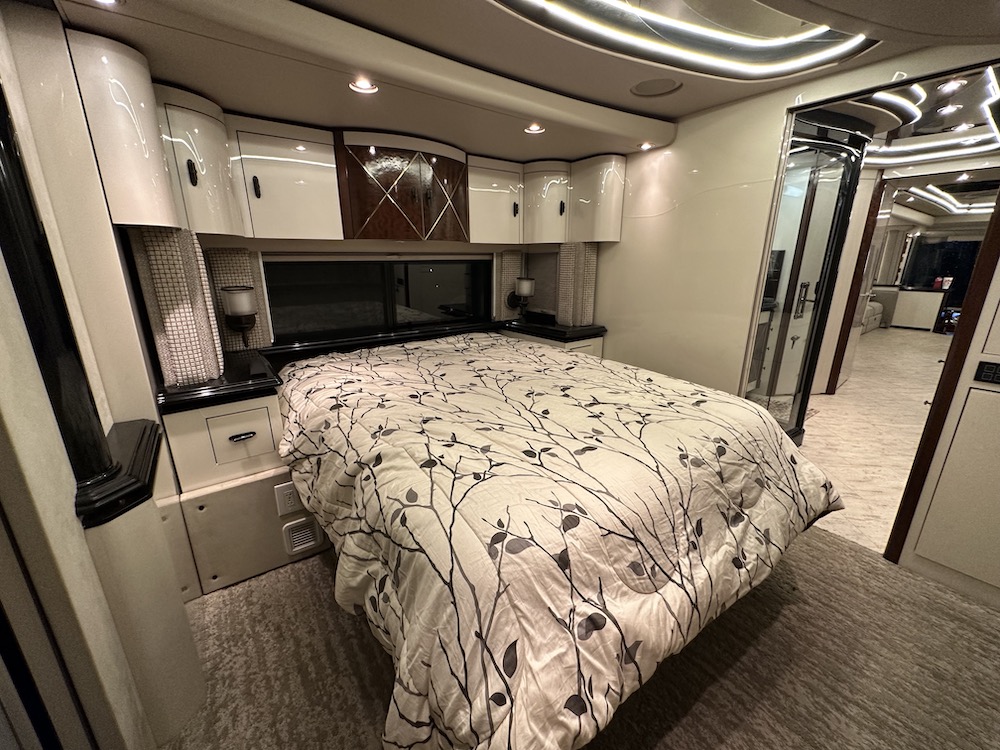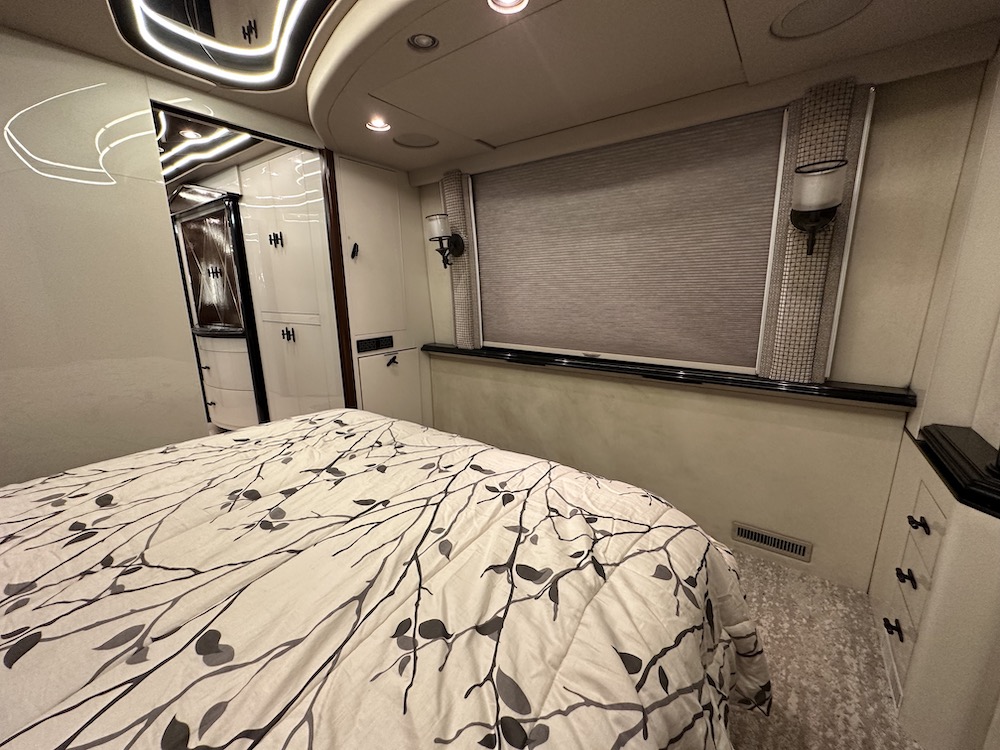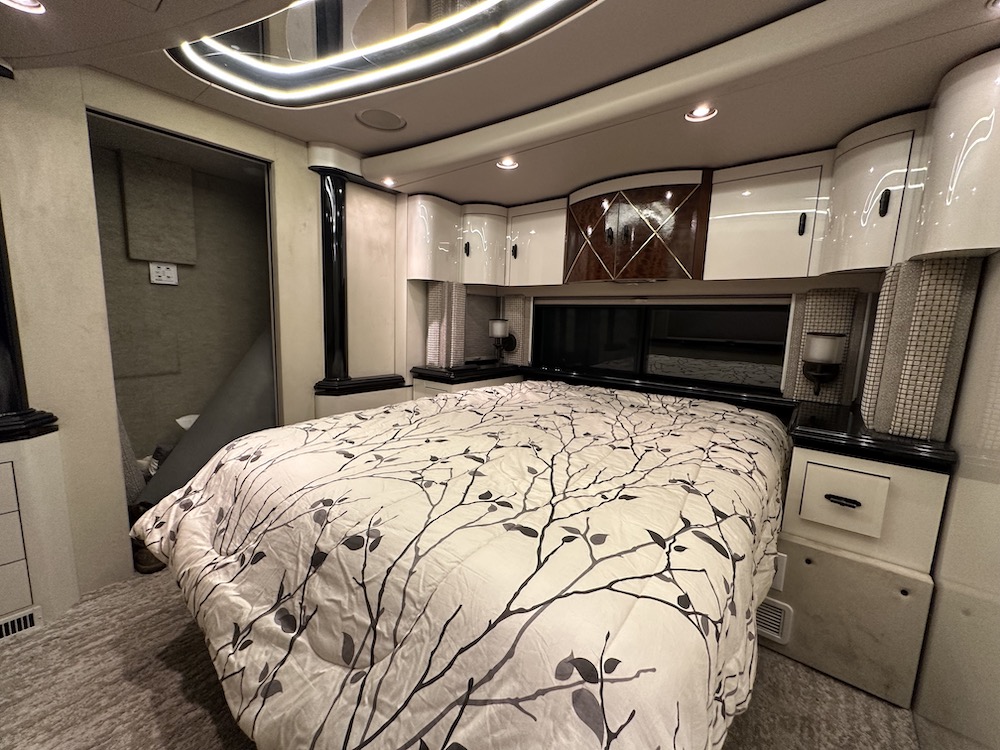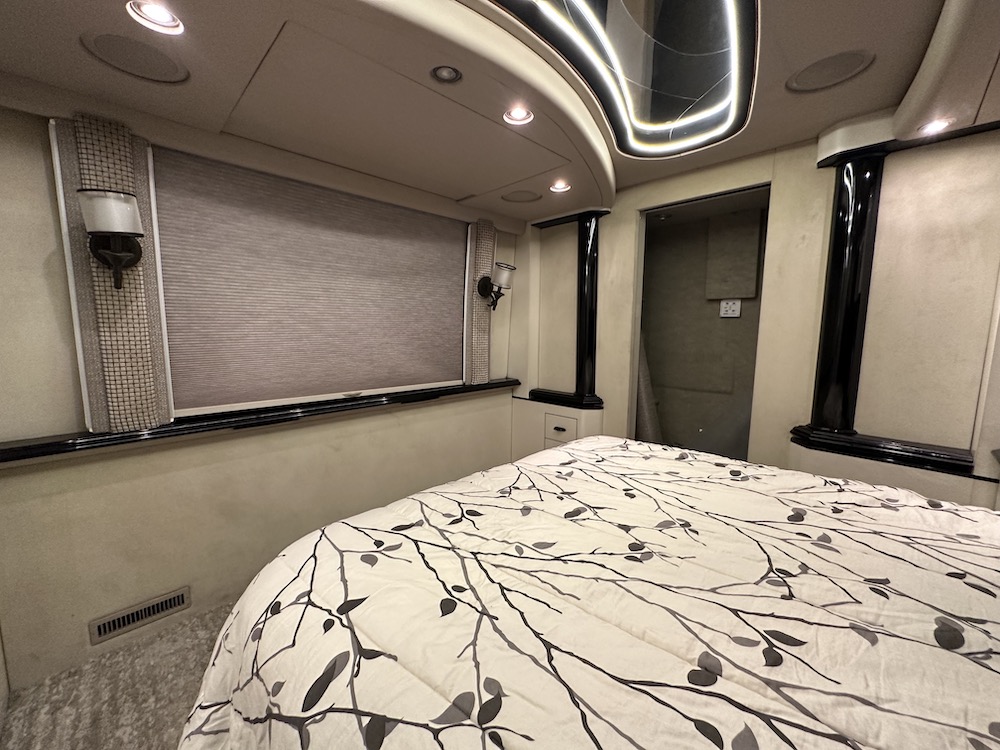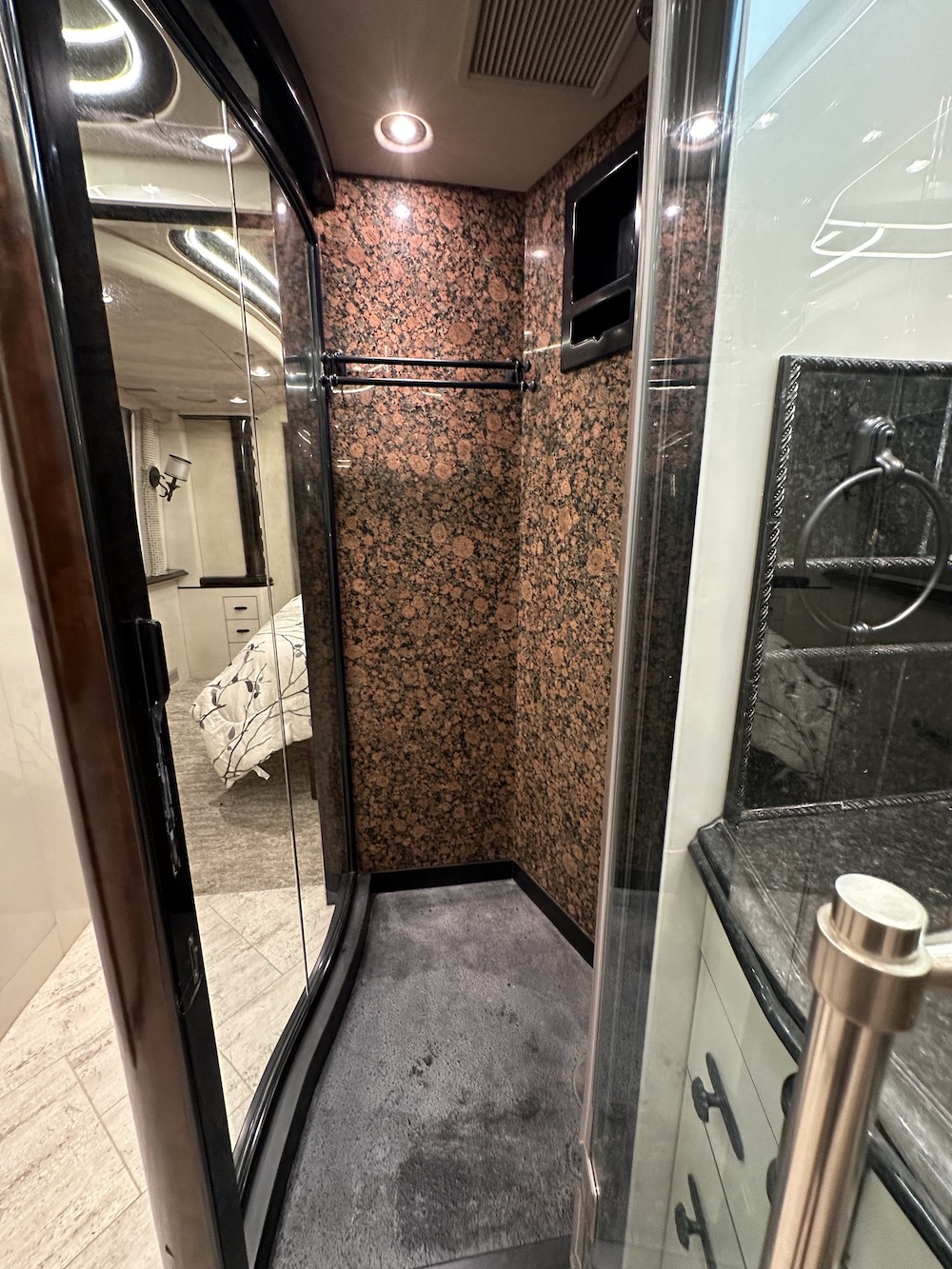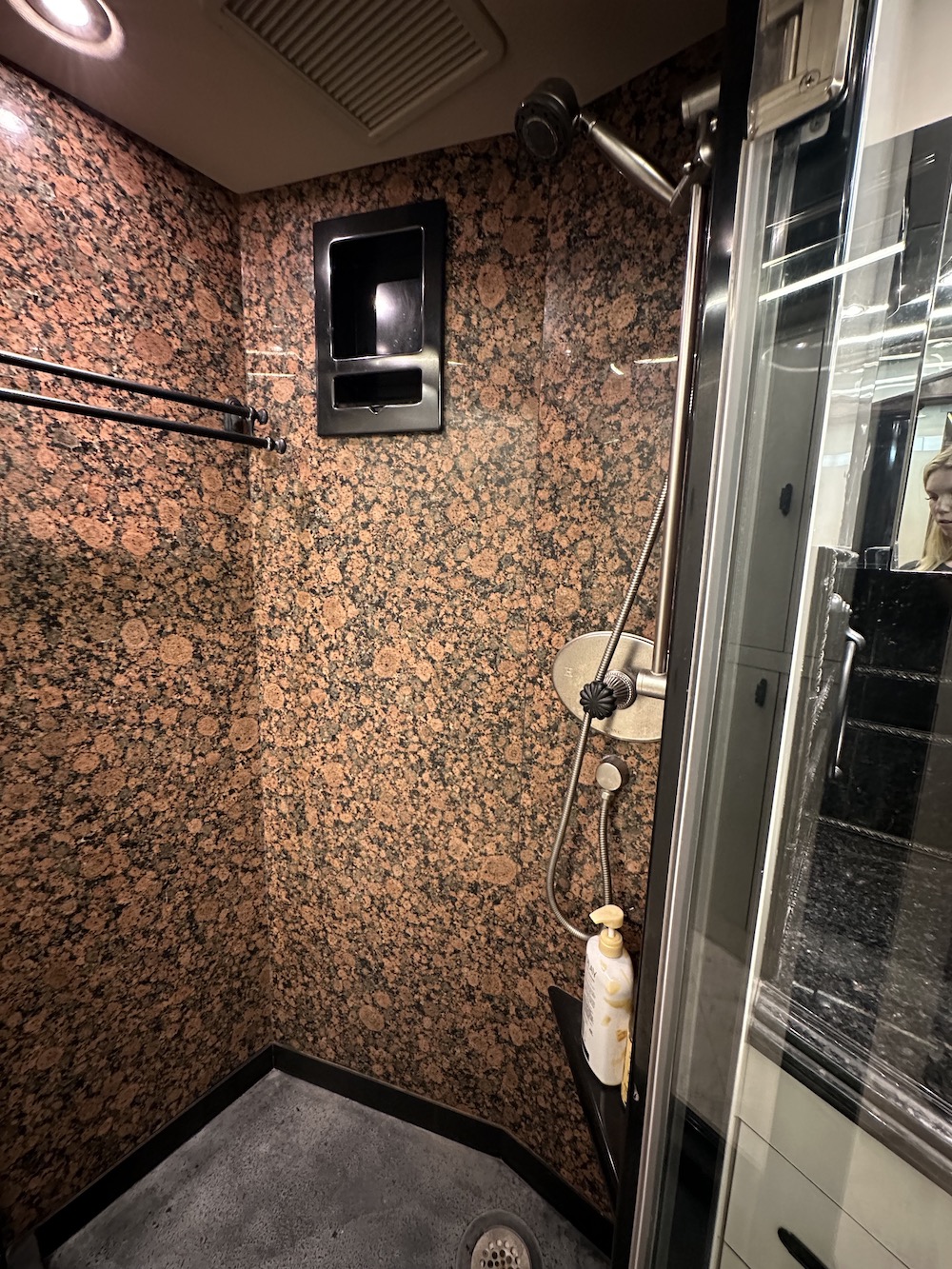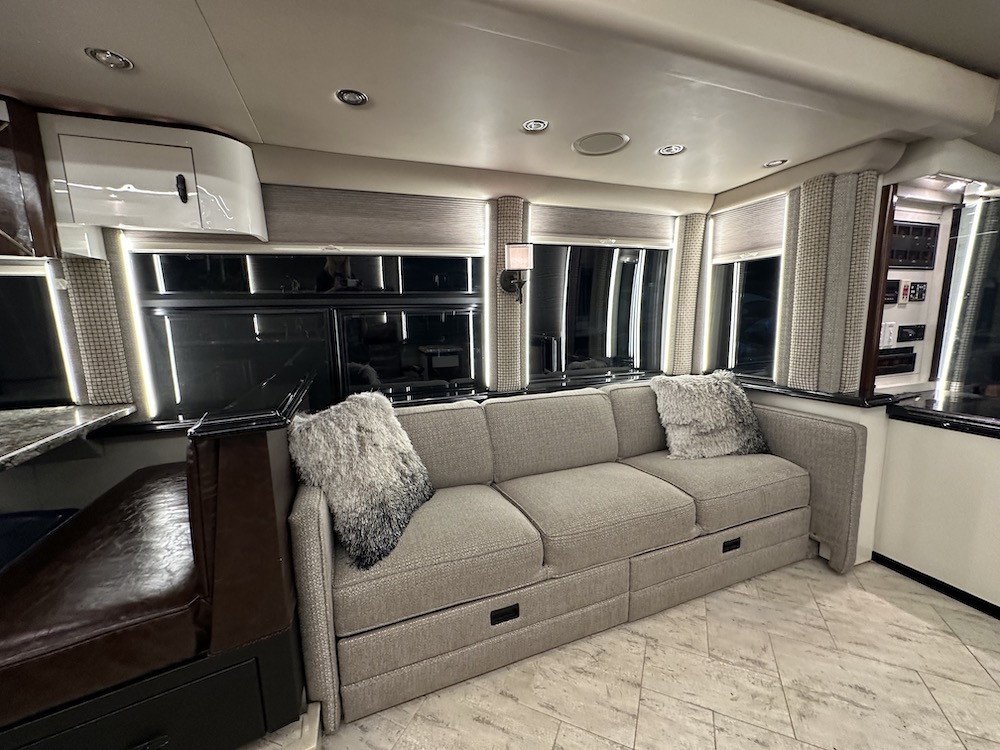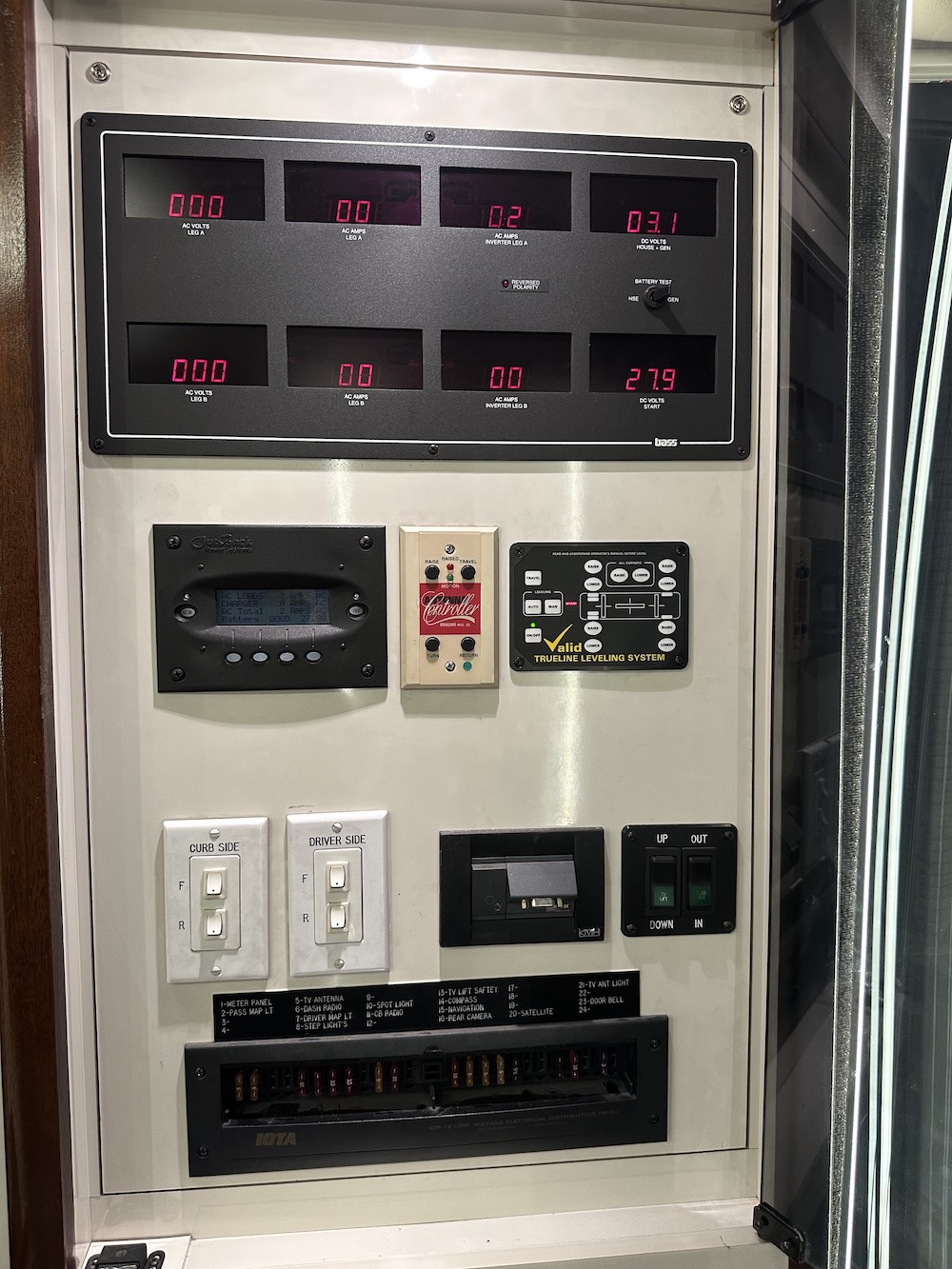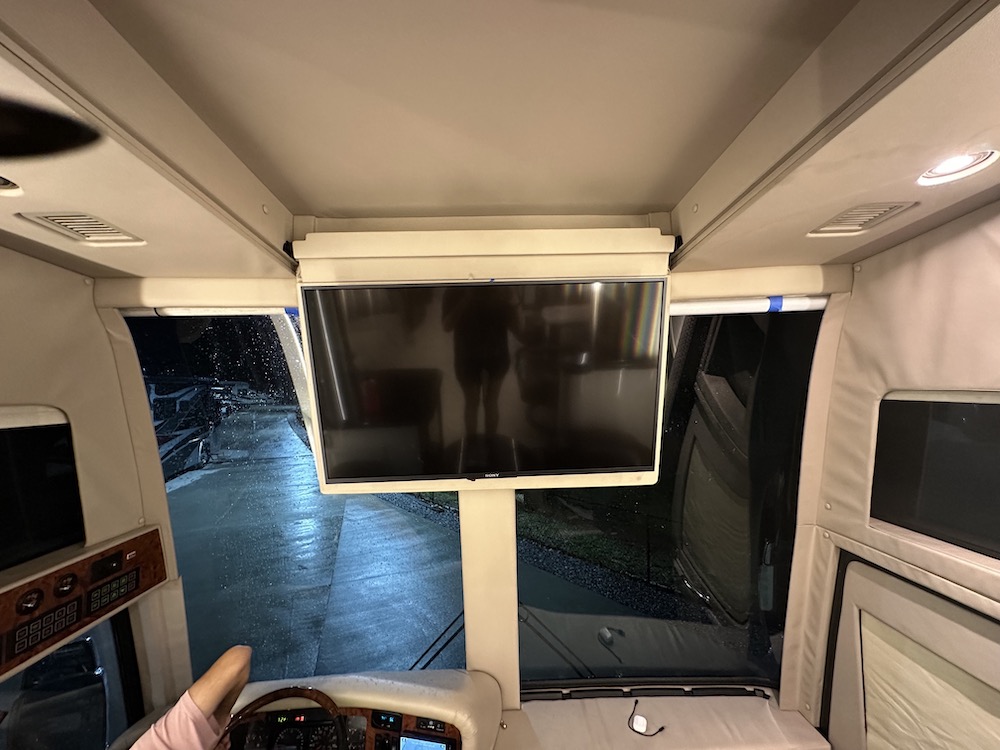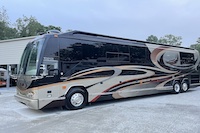 For Additional Information Please Contact :
RVMax at 864-404-0054 or 864-376-5600 or Email