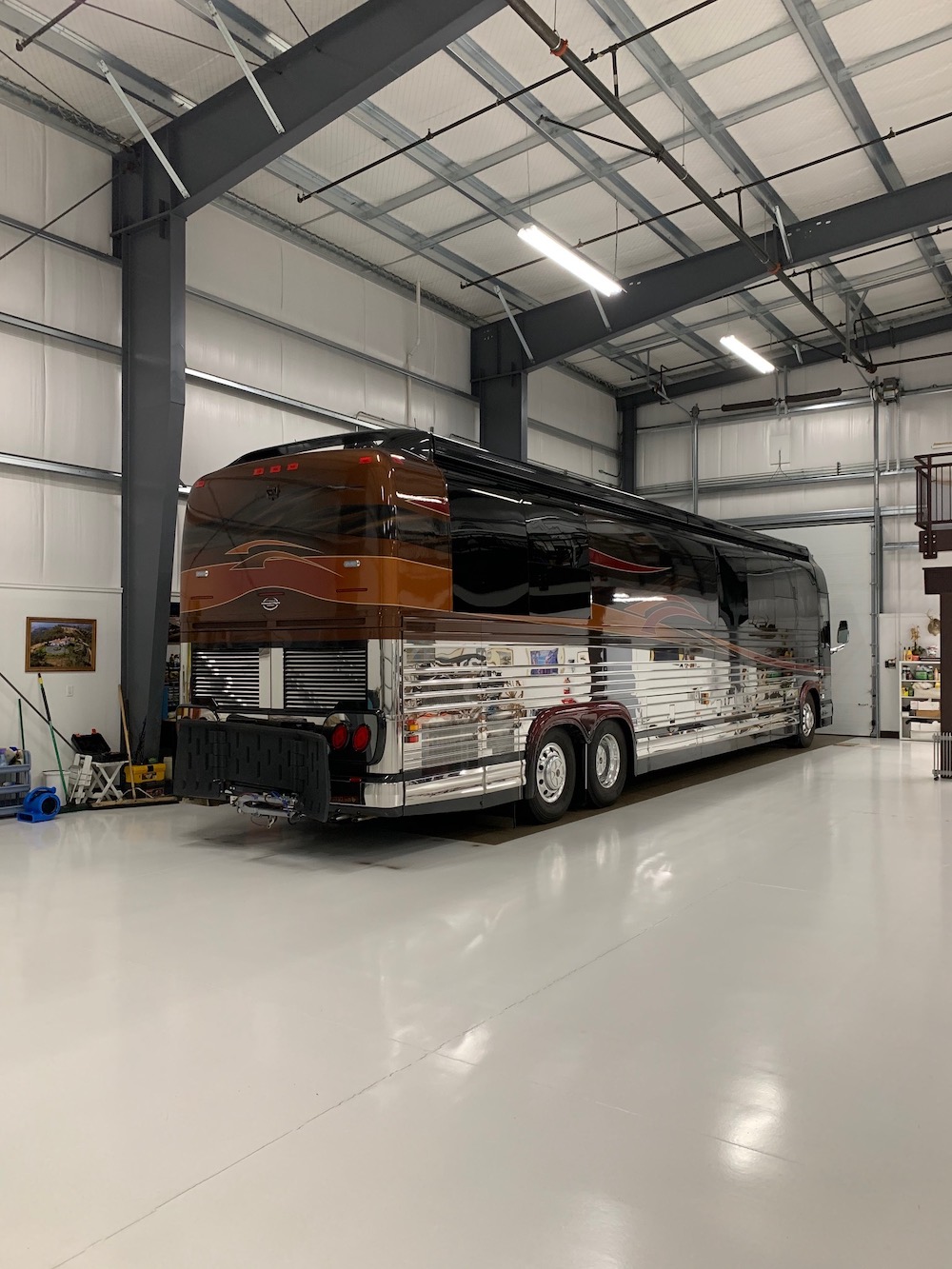 2006 Prevost Marathon XLII
Double Slide
Price Update $ 549,000
Ready To Sell- Make A Righteous Offer & Take Her Home
76,000 Miles
Will Be Out Of Marathon Again On July 30 Squawk Free
Fresh Brakes
All New Tires
All New Batteries
Are You Looking For The Best Used Marathon Prevost Out There?
2006 Marathon Prevost 45 Foot Dual Slide Bus. Meticulously Maintained To Aircraft Standards.
Fresh Out Of Marathon For Her Nose To Tail Checkup
Fresh Out Of TEC Coburg For Her 10,000 Mile Engine And Chassis Checkup & Service
6 Brand New Life-Line 210 Amp Hour House Batteries 7-2020
8 Brand New Michelin Tires 8-11-2020
Only 76,000 Original Miles—No Damage History—All Records—Kept Inside Heated Aircraft Hangar
Being Private Jet Owners & Pilots (Both Husband & Wife) For More Than 50 Years Now, And Only Living 64 Miles From The Marathon Factory, We Take Our Bus Back To Marathon After Every Trip, Short or Long, And Correct Any Issue That Can Possibly Be Found.
When We Bought Her In The Spring Of 2018 We Did Our Research & Found This Baby, Which Had Been Kept Inside An Aircraft Hangar in Phoenix, Arizona. We Then Took Her Directly To The Prevost Service Center in Mira Loma, California For A Pre-Delivery Inspection, Nose To Tail Servicing, Side-Panel Inspections, Any Corrections, Slide Seal Replacements, All New Engine Belts & Anything Else That Could Be Found.
Then We Took Her Directly To Marathon Coach In Coburg, Oregon. There We Had A Full Factory Pre-Delivery Inspection Performed With Carte Blanc Freedoms To Do Anything That May Be Needed To Make Her As New As Possible. There Marathon Added All New Audio Visual Flat Screen HD TV's, New Back-Up Camera Display, New Garmin GPS, Tire Monitors & So On.
We Changed All Lights, Inside & Out, With LED. We Installed New Carpets, New Tile, Wingard Direct TV Receiver, Along With A Myriad Of Other Improvements To Include A New Over The Road Satellite TV Receiver. The List Is Extensive To Say The Least. (Approximately $200,000 Spent To Make Her The Best Possible Bus Out There)
Please Click Here For Additional Specifications On This Coach
For Additional Information Please Contact:
Bill at 541-957-2000 or Email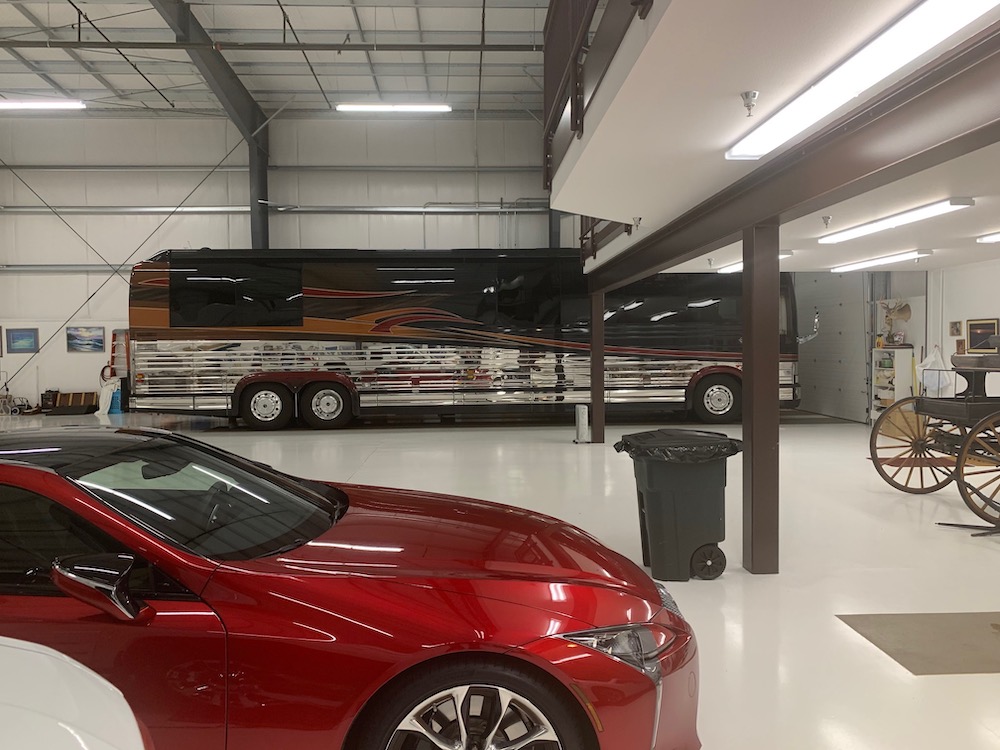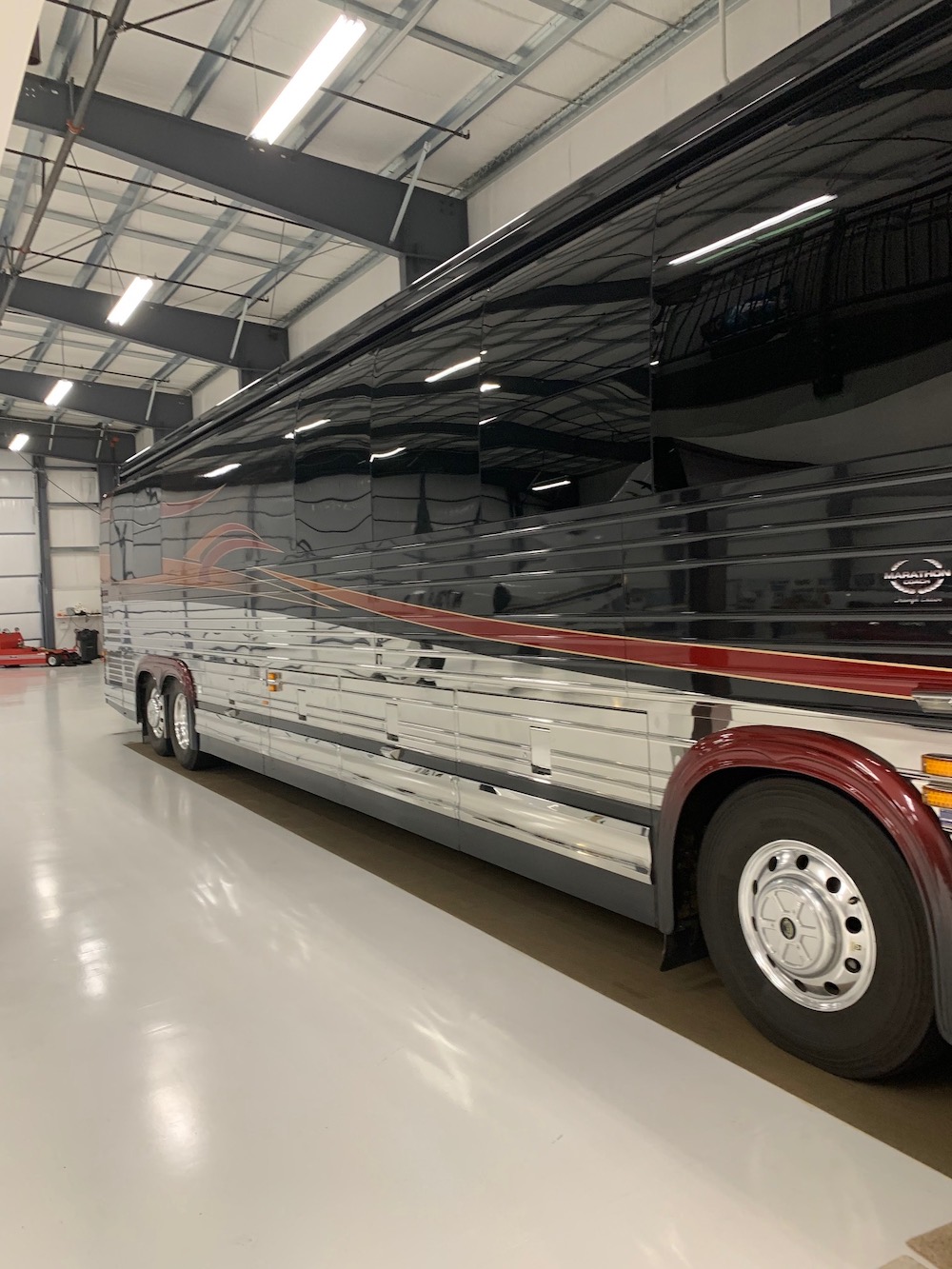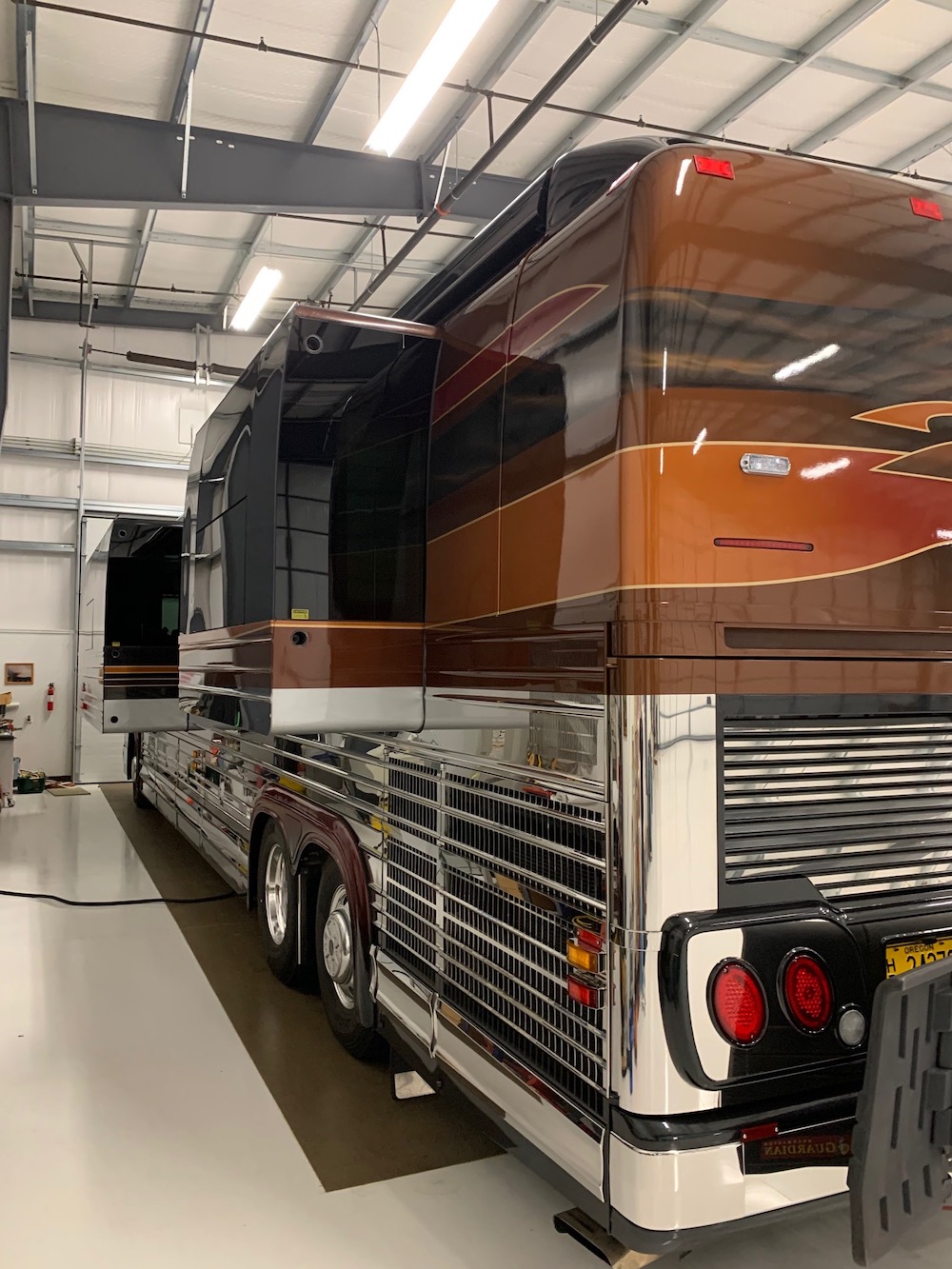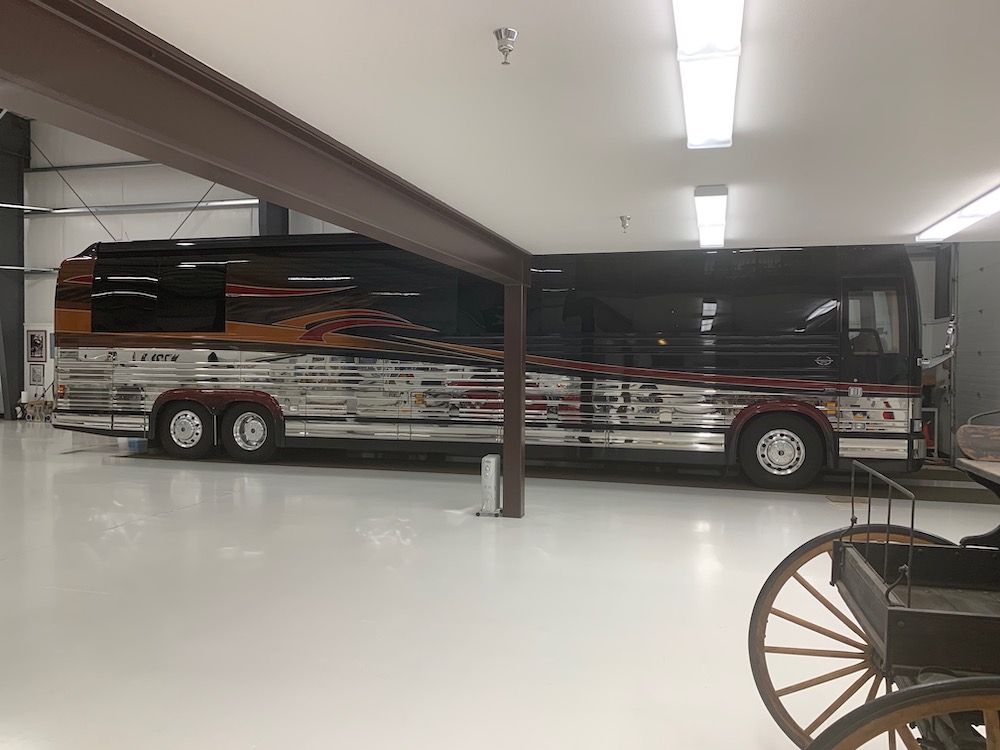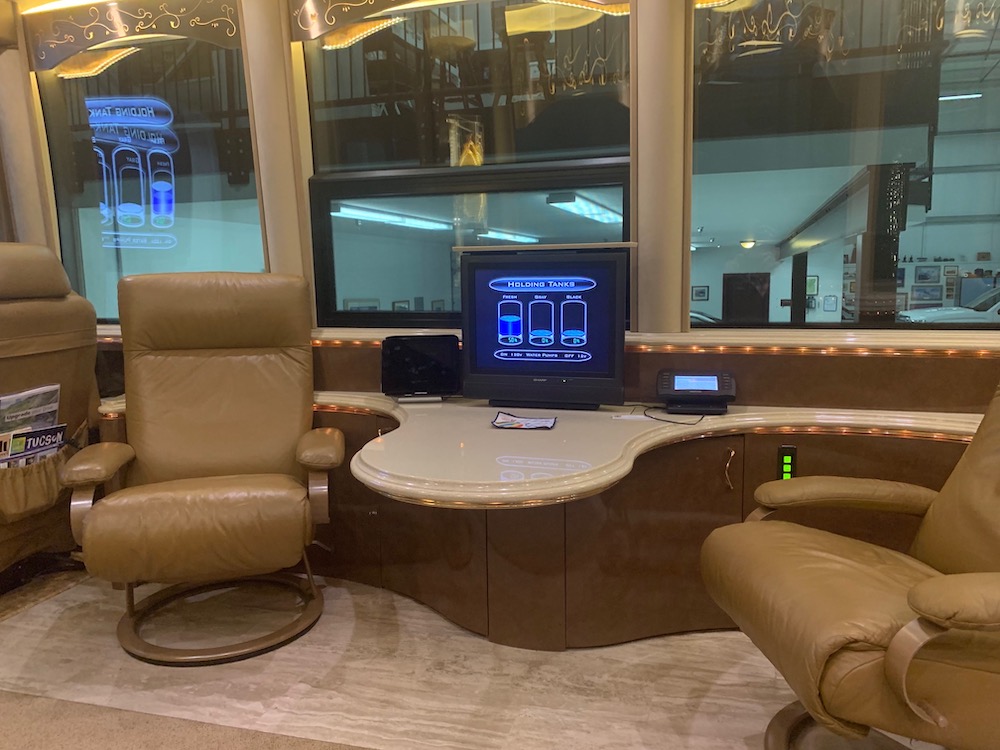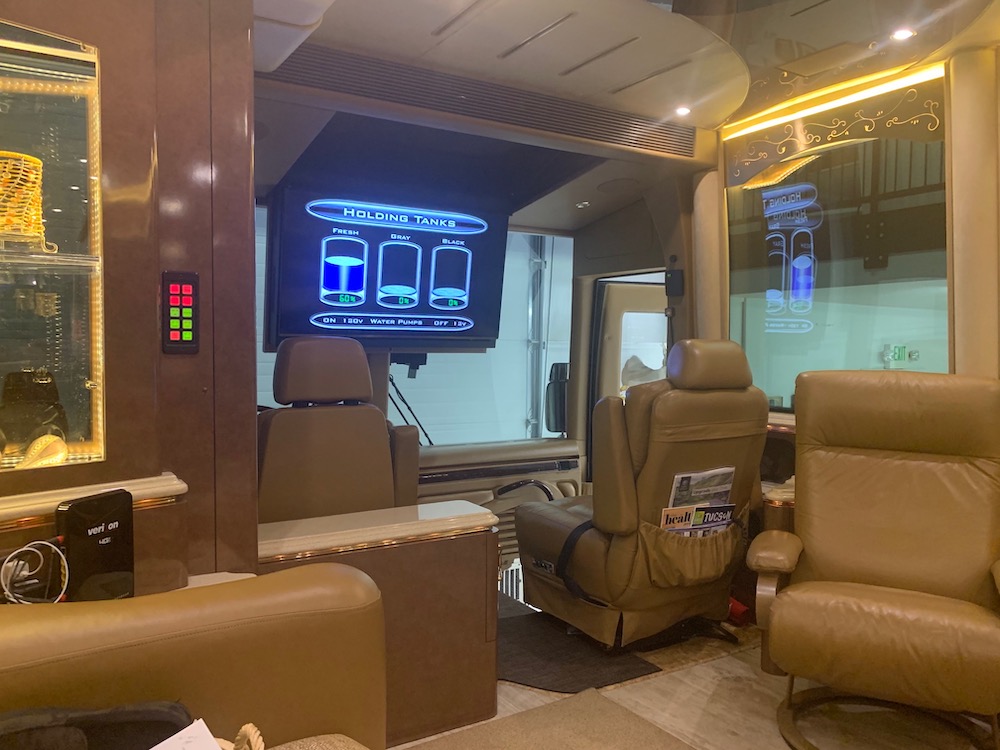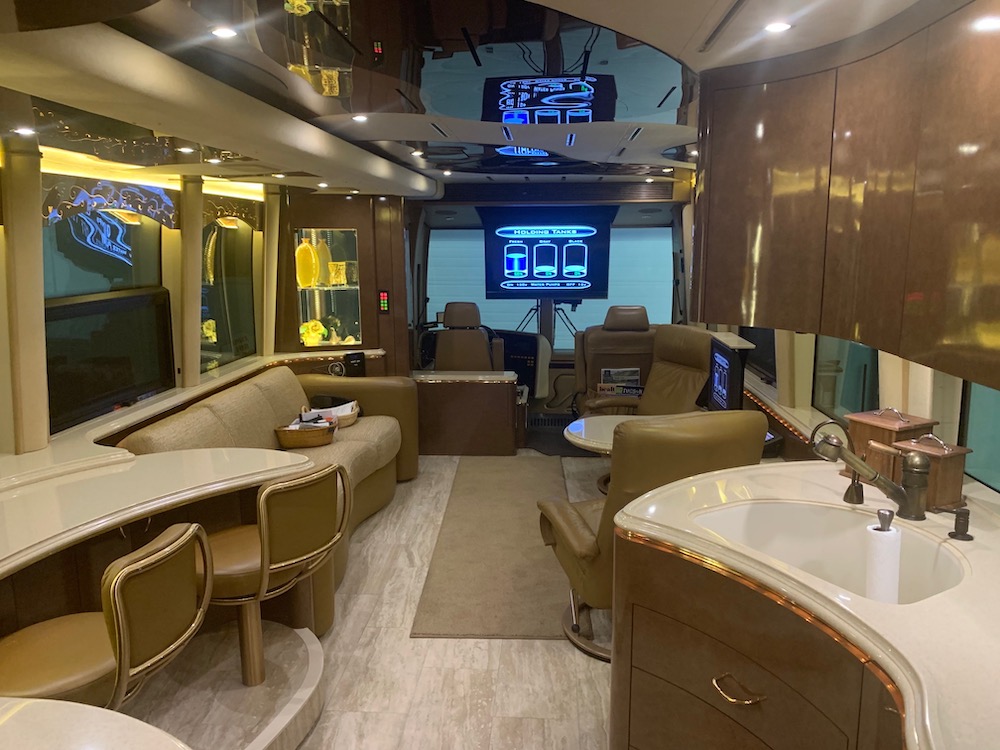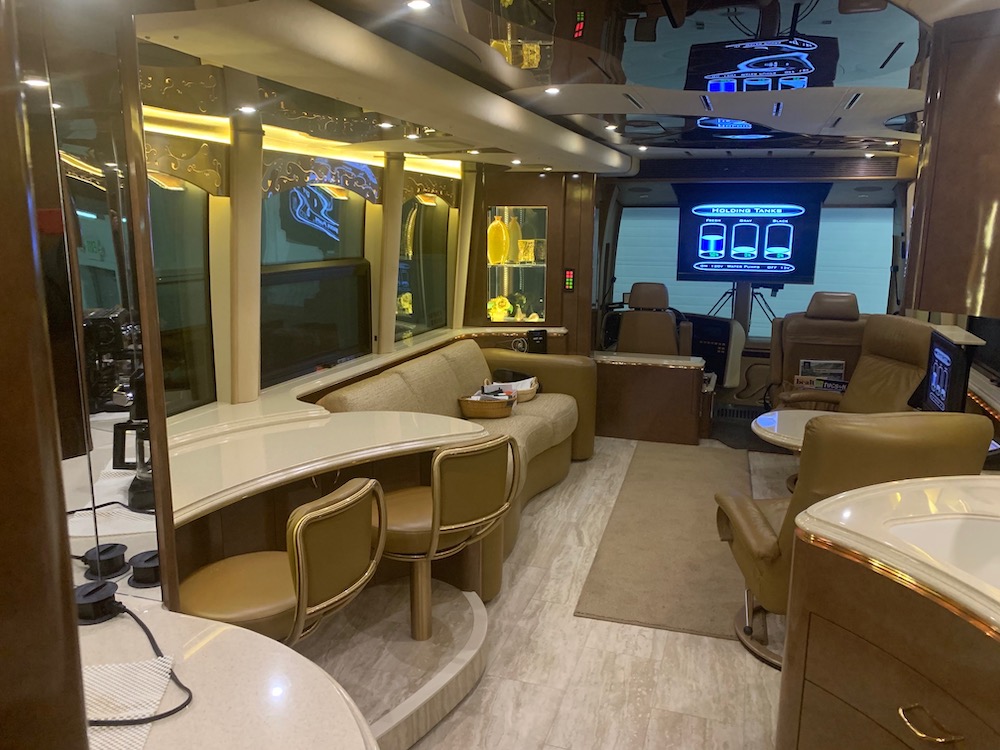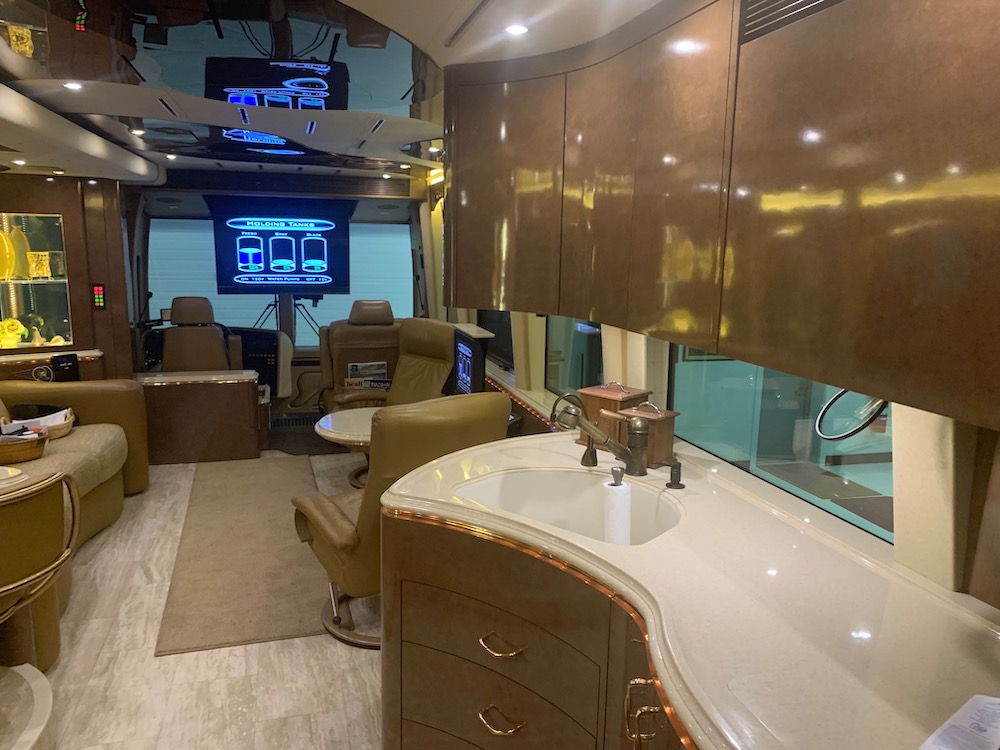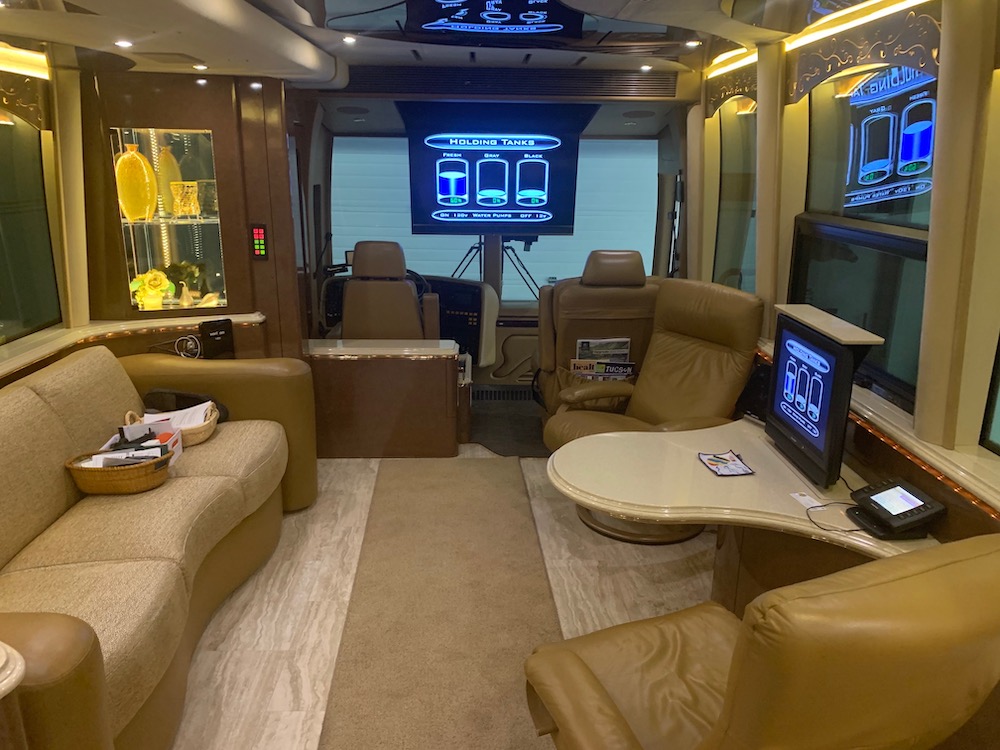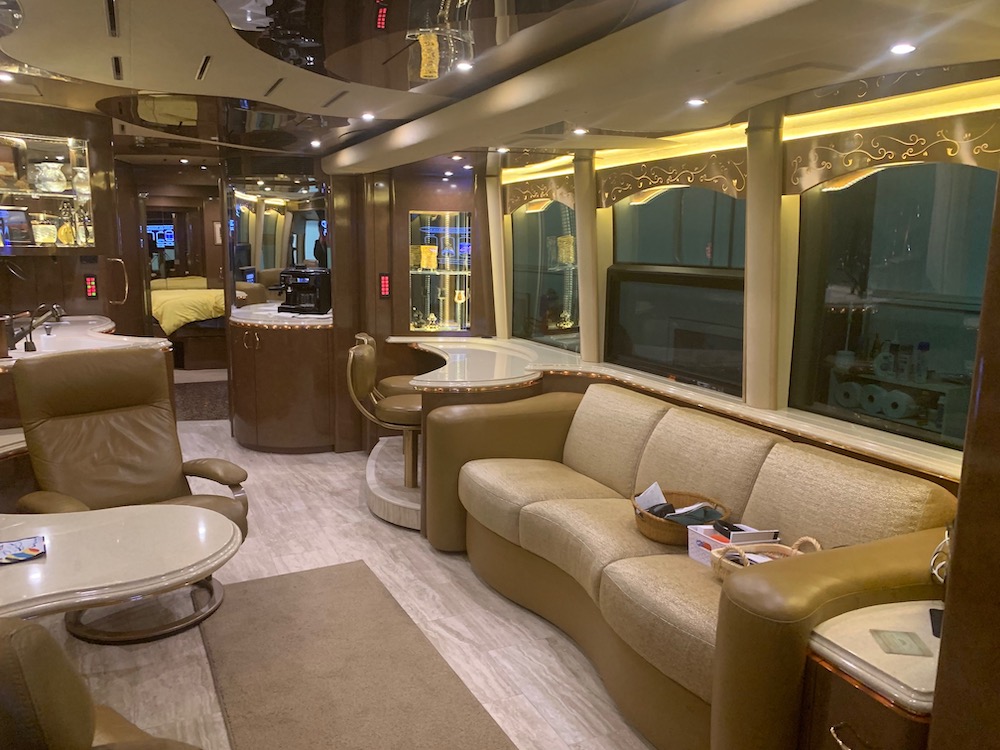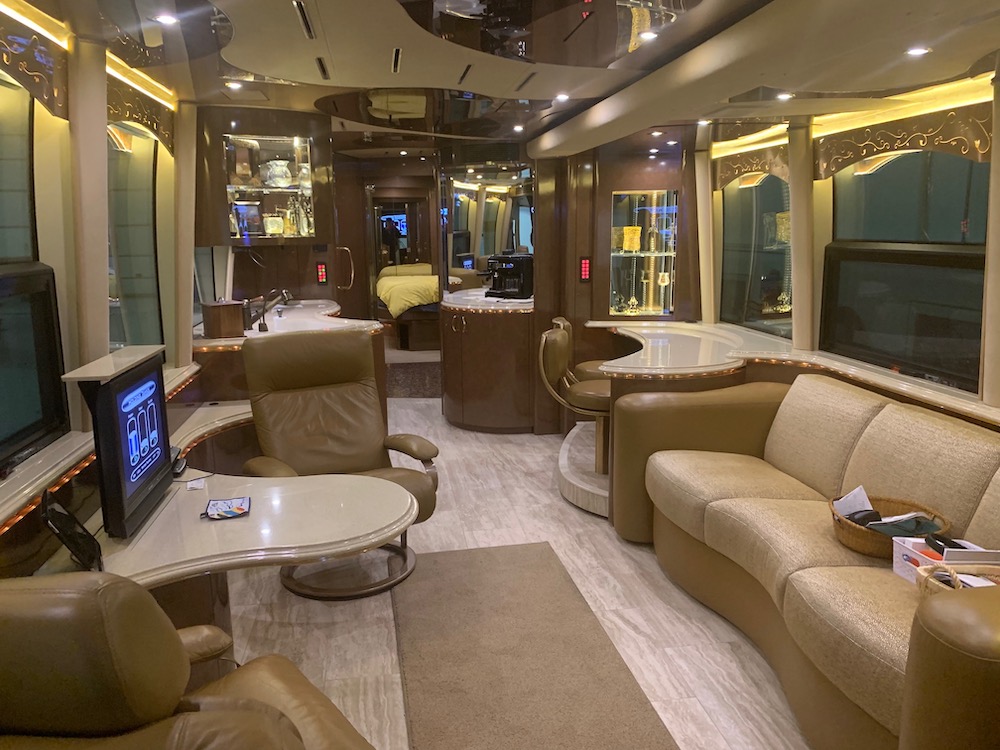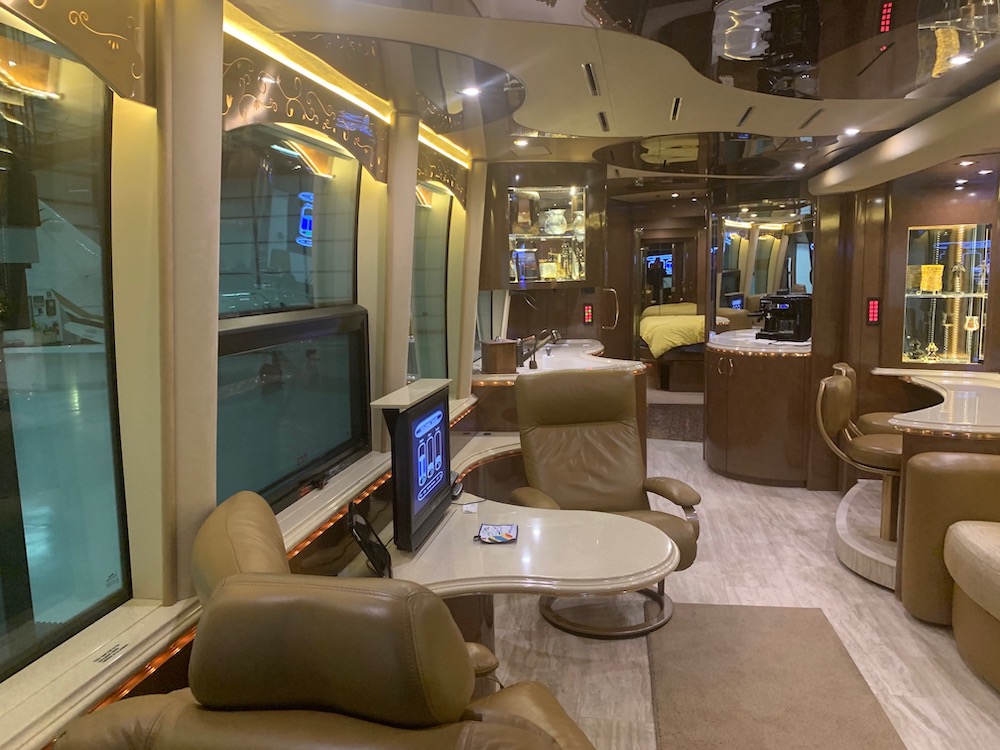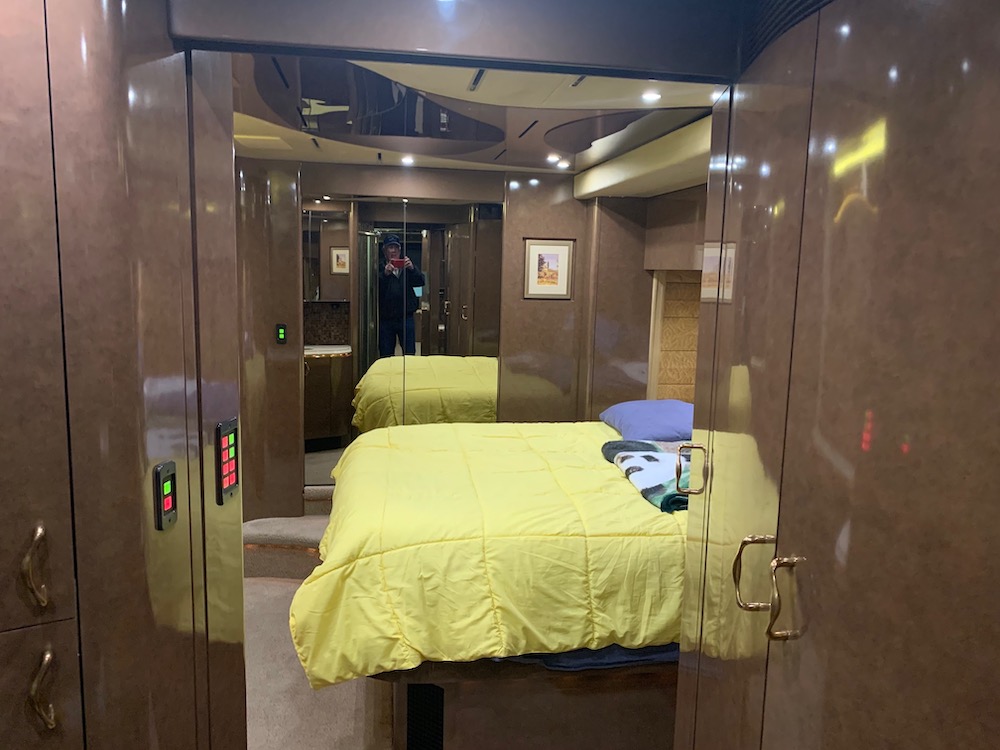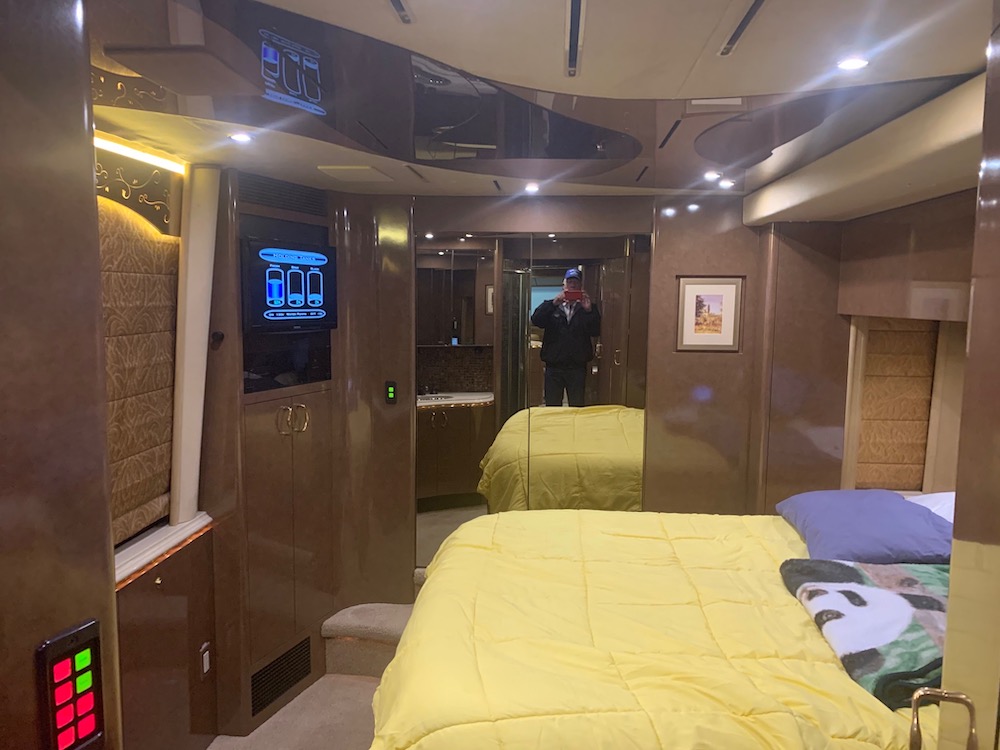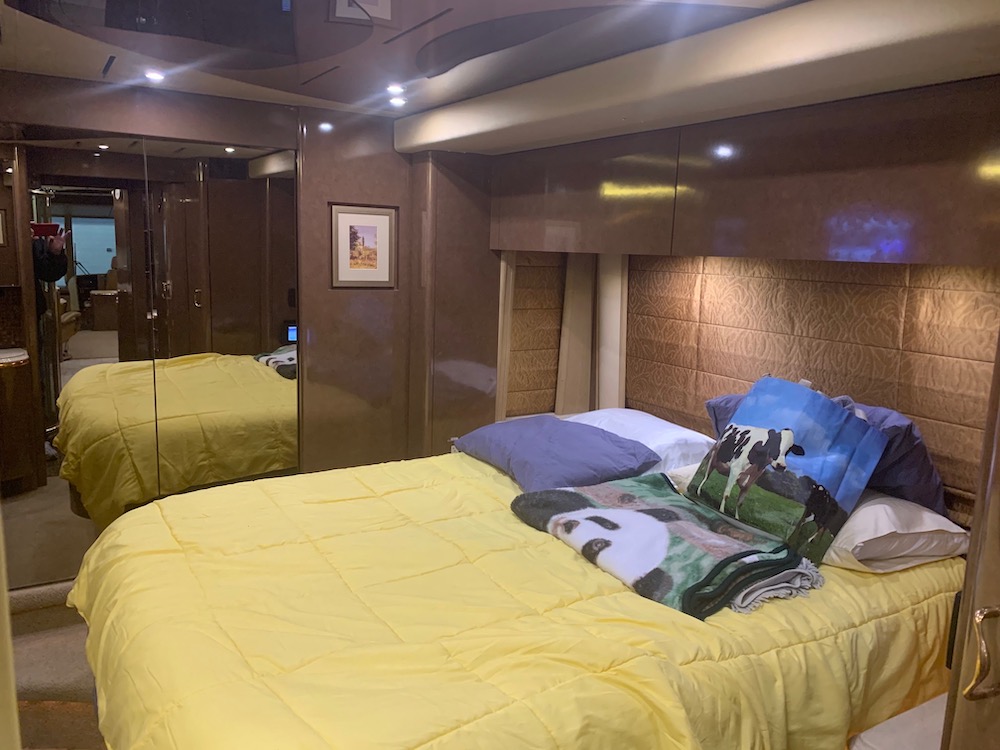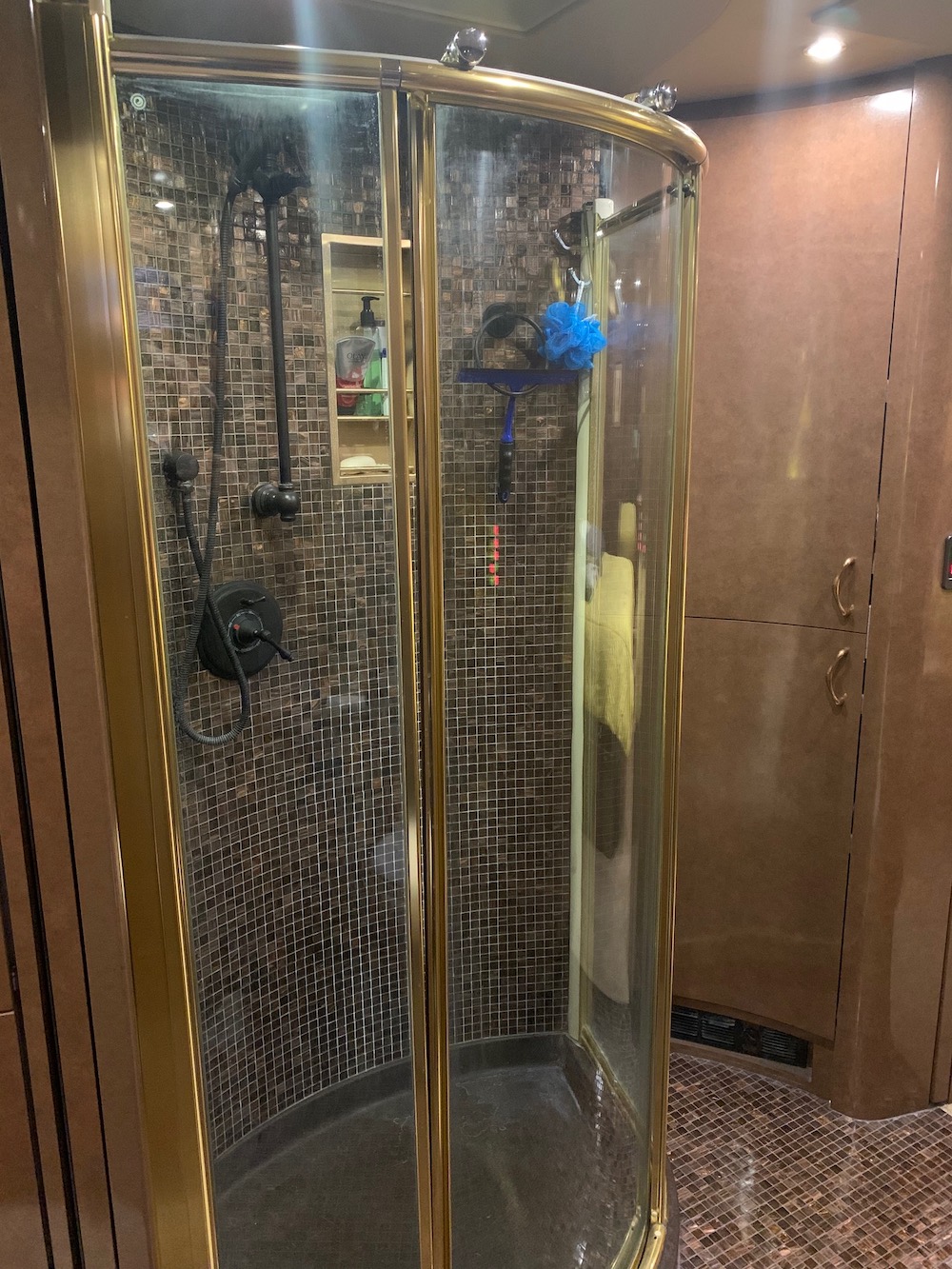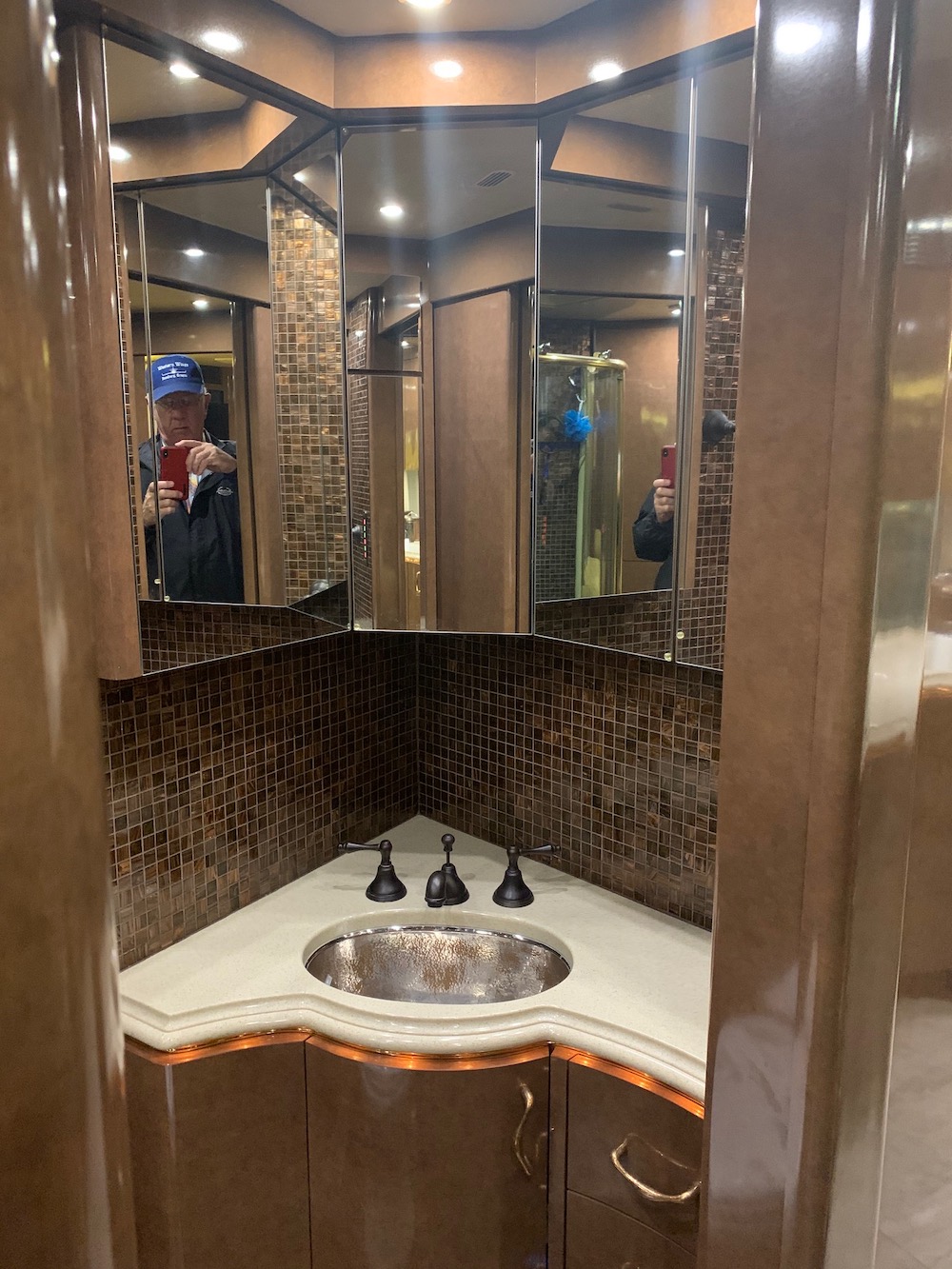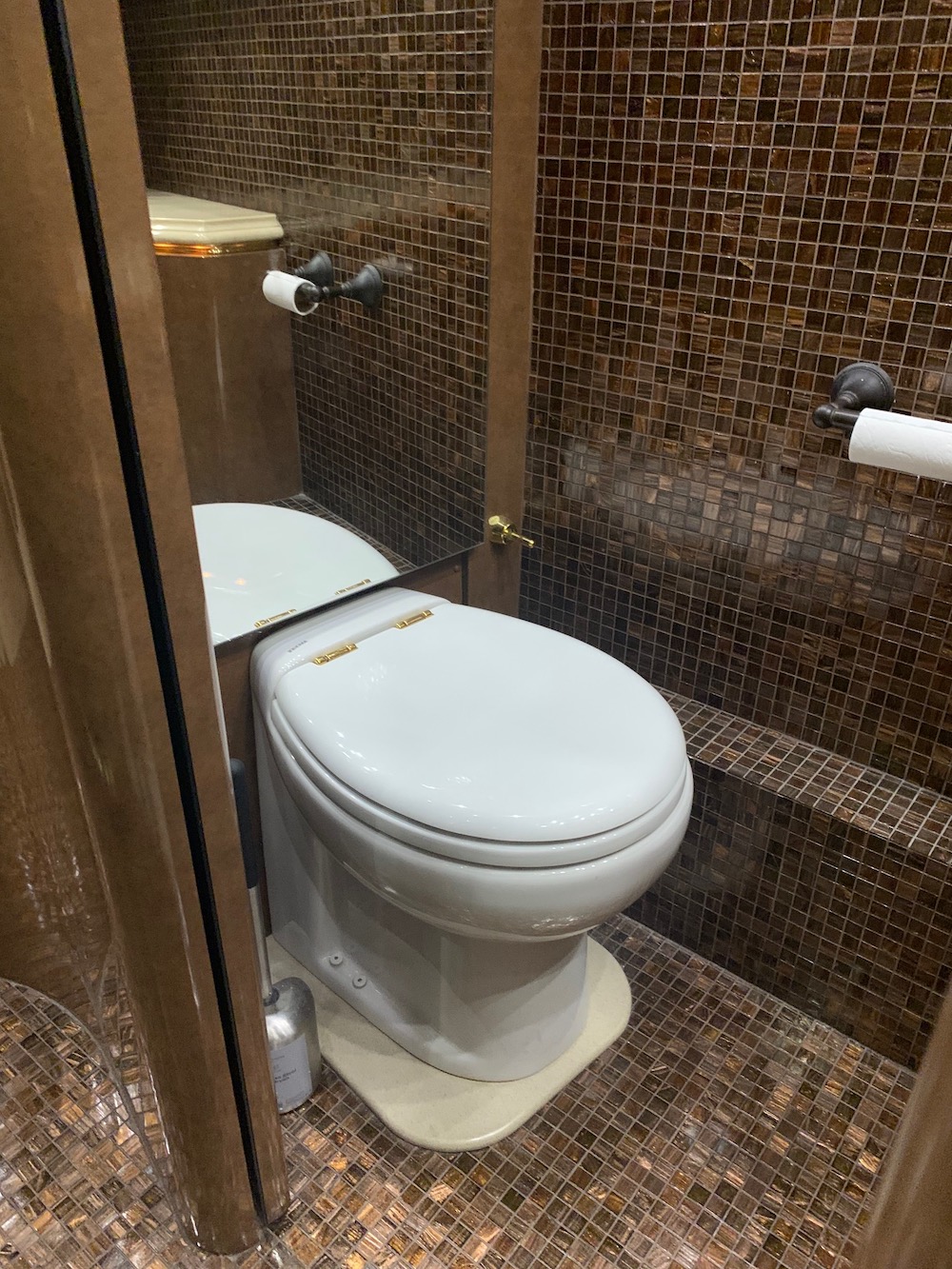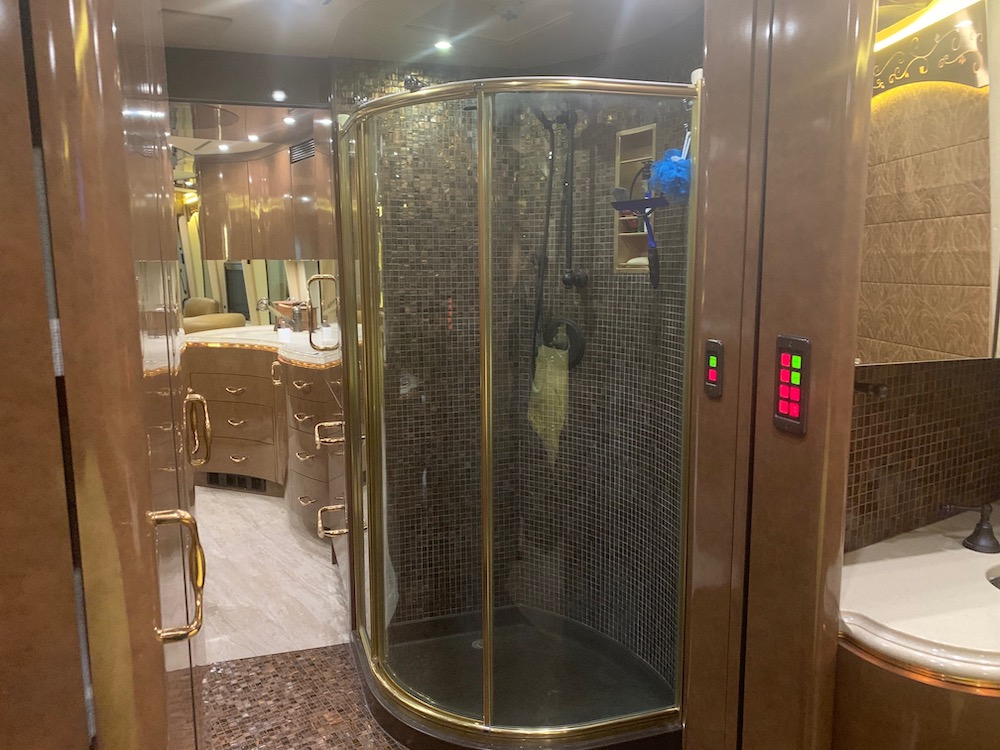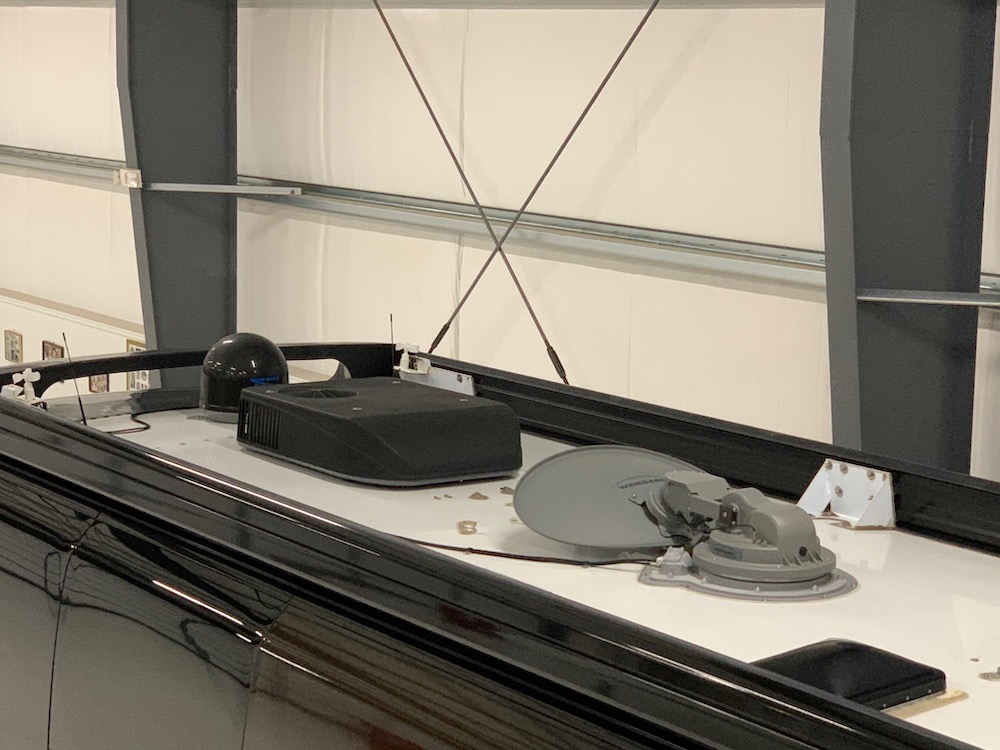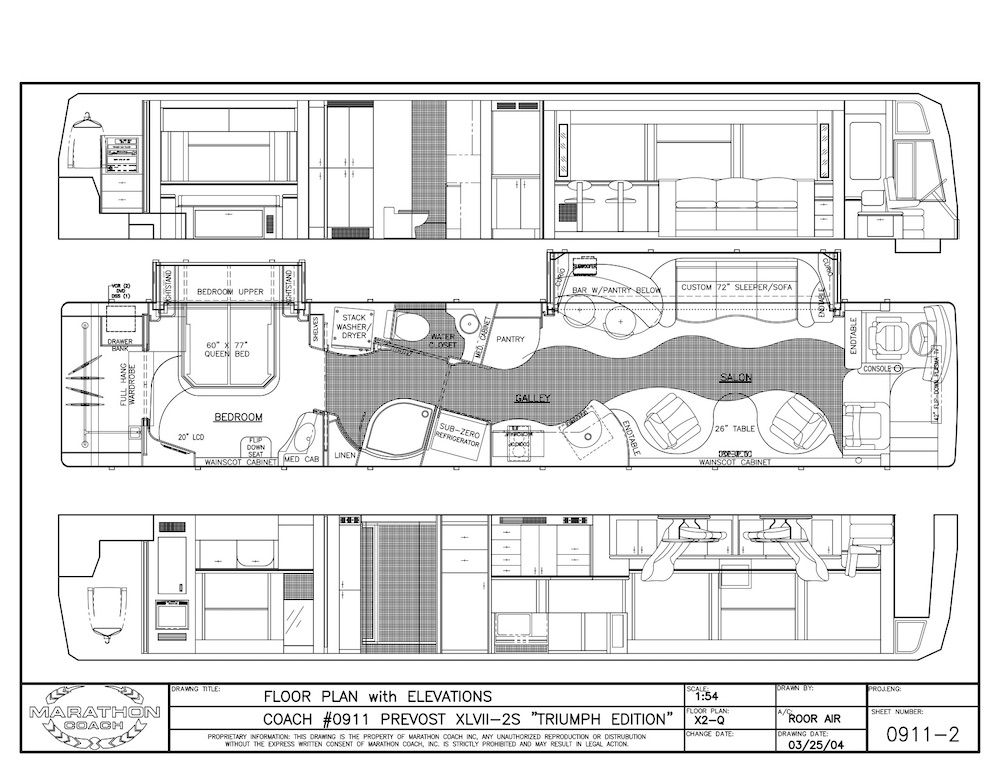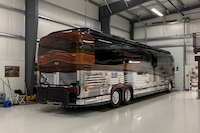 For Additional Information Please Contact:
Bill at 541-957-2000 or Email