( Please Note - These Seminars Are For VIP Package Participants Only - Schedule is Tentative & Subject to Change )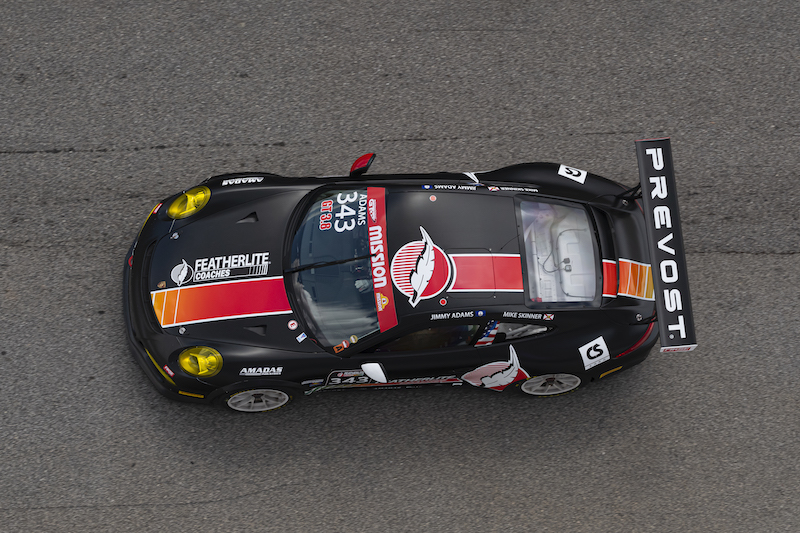 Presented by Jimmy Adams
President Featherlite Coaches
Jimmy Adams grew up with family motorcoaches, and after graduating N.C. State University with a degree in engineering, he traveled the US & Canada in a motorcoach as he competed on the IMSA professional sports car racing circuit.  In 2001, Jimmy went full time into the luxury coach conversion business, at the helm of Amadas Coach, and then went on to acquire Featherlite Coaches in 2008.  Jimmy is an avid motorcoach enthusiast, and he and his family treasure their vacations every year in a Featherlite Coach.  He is involved in the R&D, design, and manufacturing of every new Featherlite Coach, and does a personal final quality review of every luxury motorhome. Jimmy is a racer at heart and has continued to successfully compete on some of the nations best circuits, winning multiple races in 2022 in his Featherlite Coaches Porsche GT3 Cup race car.
--------------------------------------------------------------------------
new
--------------------------------------------------------------------------
Emerald Luxury Coaches
Who, Why and How of Emerald ?
Meet CEO, John Walker, and discover what has Emerald Luxury coaches excelling in the Prevost Conversion field.   Manufactured in Stephenville, Texas, Emerald is often known for offering the best value Prevost on the market.   Emerald Coaches are designed with an emphasis on advanced engineering, cutting edge technology, second-to-none 24/7  customer service and easy to use systems.   John's passion for Prevost coaches has inspired him to ensure that operating and owning a high functioning Emerald Luxury Coach is possible for anyone .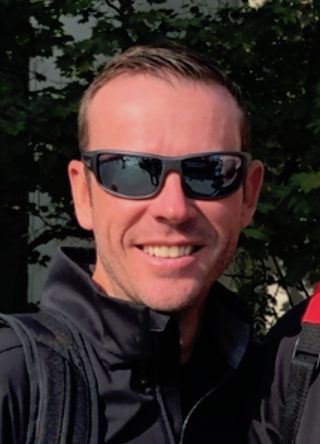 Presented by John Walker
CEO Emerald Luxury Coaches
Emerald CEO, John Walker, is a craftsman who insists on high-quality work and meticulous attention to detail - Which is a continuous pursuit of perfection that inspires everyone on the Emerald team.
--------------------------------------------------------------------------
Millennium Luxury Coaches
"What's New At Millennium Coaches In 2022"
We Have Changed
Not To Different
To Be Better !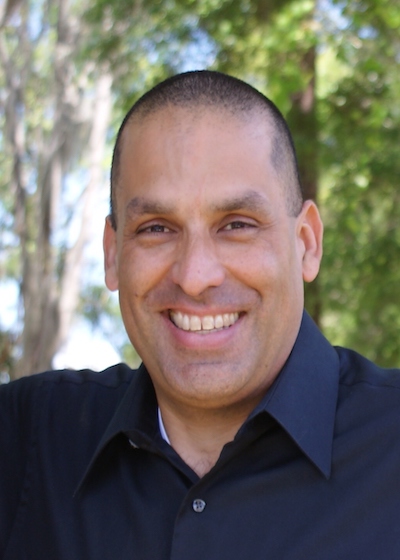 Presented by Nelson Figueroa
Owner Millennium Luxury Coaches
Nelson heads up Research and Development and Product Innovation for Millennium and personally overseas the building process of every coach in production.
--------------------------------------------------------------------------
Liberty Coach
"Leading The Field For 50 Years"
2022 marks the 50th anniversary of the incorporation of Liberty Coach

The longest tenured and universally respected player in the Prevost bus conversion field. Liberty's leadership can be traced to 1978, when company founder Frank Konigseder Sr. inked his first agreement with Prevost Car president Andre Normand. Since the late 1990s, his two sons and current managing partners Frank Jr. and Kurt Konigseder have built on Liberty 's leadership position, continuously setting new standards of excellence in engineering, design, and customer service.
For the 2022 Prevost Expo, Frank Jr. will offer an overview of Liberty 's achievements over the past 50 years, the cutting edge features and design elements of today 's Elegant Lady coaches, and the importance of leadership at a time of enormous promise for the Prevost conversion industry and the RV lifestyle as a whole.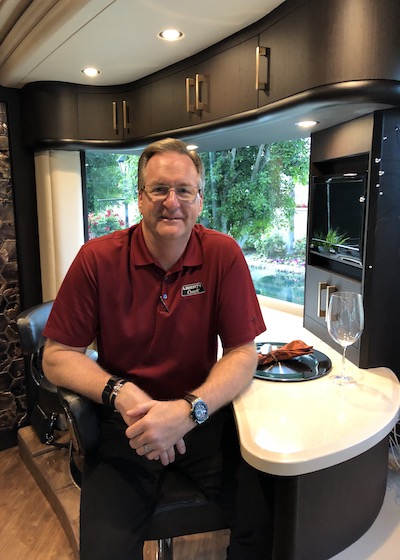 Presented by Frank Konigseder
Managing Partner Liberty Coach
Liberty Coach has been quite literally a lifelong labor of love for Frank Konigseder Jr., one that began when he was 7 years old and his parents launched the backyard business that today is the oldest and most successful player in the Prevost bus conversion field. Since the late 1990s, Frank and his brother and co-managing partner Kurt Konigseder have guided the family-owned and operated company to the industry forefront, continuously setting new standards of excellence in engineering, design, and product quality.
--------------------------------------------------------------------------
Marathon Coach - Beyond the Surface:

Behind the Scenes at Marathon Coach
Your Prevost conversion is more than just a financial investment; it's an investment of your time and peace of mind. After attending this session, attendees will know what to look for and where to find important features of a coach that often go beyond the surface to those items that are extremely important to the reliability and quality of your motor coach experience. They will also discover some interesting facts about what goes into creating a Marathon coach.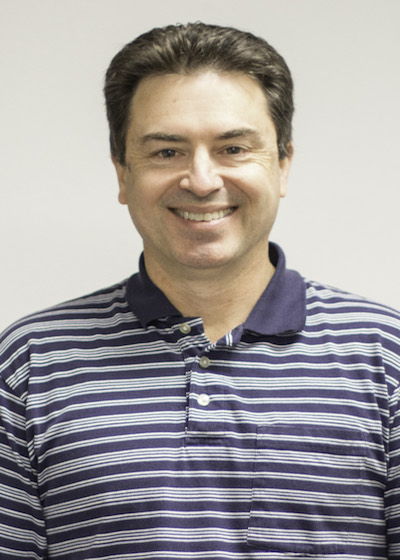 Presented By Jay Graham
Marathon Coach Engineering Manager
Jay joined Marathon in 1988 and has served in several capacities in engineering, involved with more than 1,235 bus conversions to date, and is currently the Engineering Manager. The lead of design efforts related to engineering, Jay serves as project engineer, Co-CAD administrator, coach specification administrator, liaison to sales and marketing for new product development and product specification, liaison to Prevost and Valid Manufacturing, and floorplan, ceiling, HVAC ducting, roof equipment, cabinet and interior component design/drafting.
-------------------------------------------------------------------------
Prevost Service and Maintenance
No matter the year of your coach all Prevost Motor Homes have a recommended service and maintenance interval for all shells.
Come join us and learn how to determine when service is required and some preventive maintenance tips and tricks.
Regular service is not a one size fits all  solution.
Prevost Dashboard Diagnostics
What every owner needs to know when that warning light comes on?
A look into the onboard diagnostics that are on every Prevost coach built, from flash codes to the diagnostic menu we will show you how to access critical information for your coach.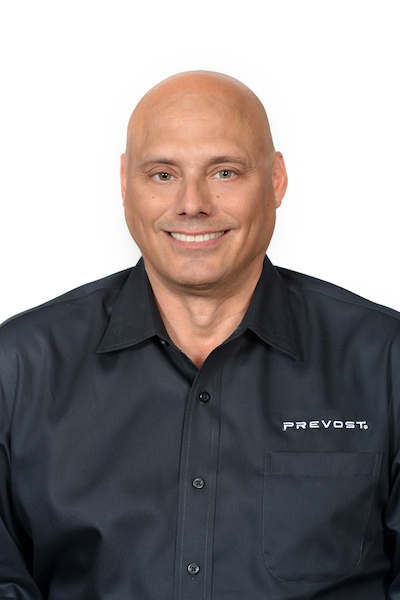 Presented by Robert Hitt
Director Aftermarket Training, North America
Starting his carrier in the bus business in 1980  he brings a wealth of knowledge to the Prevost team. Coming to work for Prevost in 1997 as a Regional Service Manager then moving into customer training and support has given him a wide range of knowledge on the Prevost Motor Home platform. Providing support and training  to the Prevost  Network as well as our customers is his main focus today.
--------------------------------------------------------------------------
Michelin Tire - Tire Care Do's & Dont's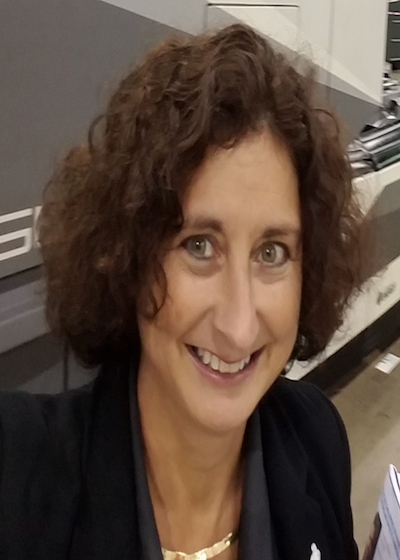 Presented By Pat Meisenholder
Product Technical Manager - MichelinTire
Pat Meisenholder joined Michelin in 1992 and has worked in several divisions within Michelin, to include Sales & Marketing for Passenger Tires and Technical Sales for Earthmover Tires.   Since 2000, Pat has worked in the various technical positions within the Truck and Bus Tire department, and taught the first Michelin Global Field Engineer School. She is active in the Technology Maintenance Council (TMC) and serves as the Tire and Wheel Task Force chair (S2) .  Today, Pat works in the Original Equipment Department focusing on motorhomes, coaches, and urban transit.
-------------------------------------------------------------------------
If You Have Not Already Signed Up For The VIP Package
Please Click Here :
Prevost Motorhome Expo VIP Camping Package
Space Is Filling Up Quickly!
This Package Is Open To Everyone - Current Prevost Ownership Is Not Required.



If You Are Interested In ANYTHING Prevost.....
You Do Not Want To Miss This Show.........
South Florida Expo Center
West Palm Beach , Florida