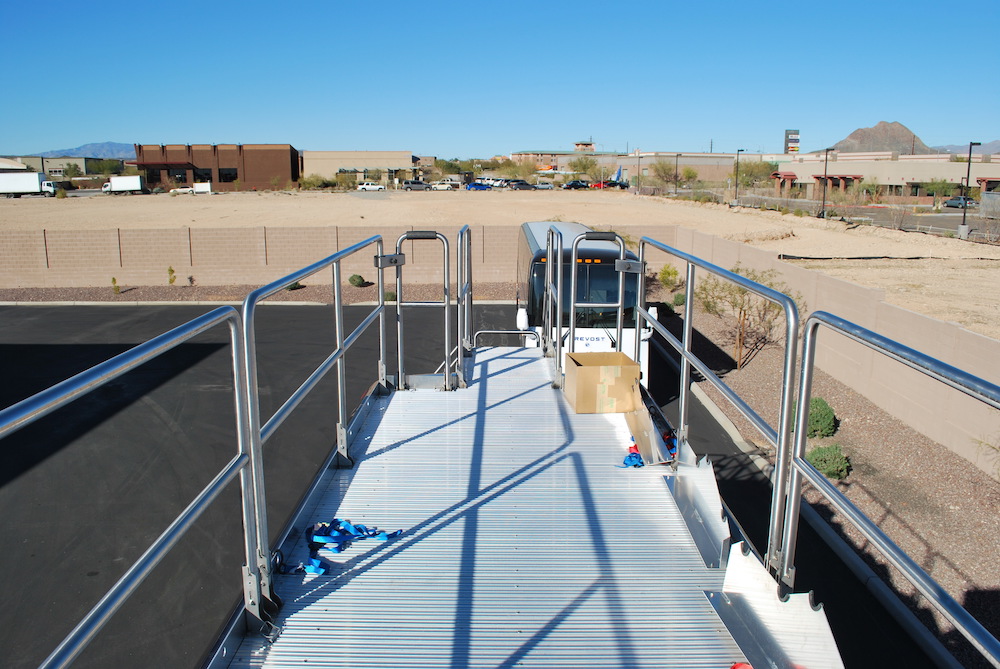 Prevost Observation
Deck
$ 15,000
The Deck Covers Approx. ¾ Of The Top Of The Bus And Has A Large TV Mount At The Front Of It.
The Deck Collapses On The Top Of The Coach And The Stairs Collapse But Have To Be Stowed Elsewhere.
Stairs Can Be Hauled In A Trailer Behind The Bus.
For Additional Information Please Contact :
Cheryl at 623-445-0111 or Email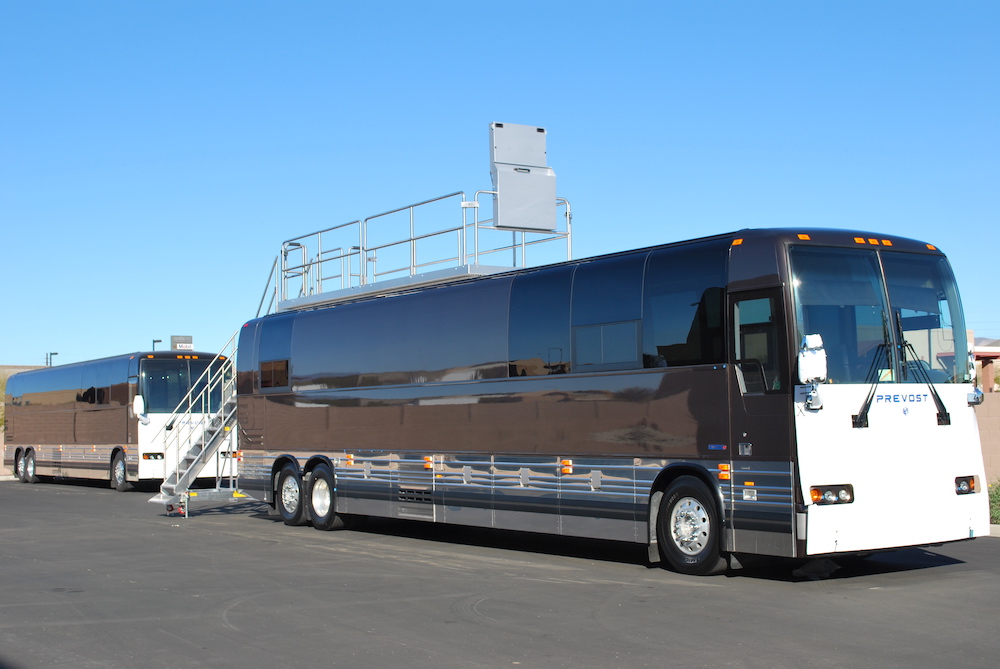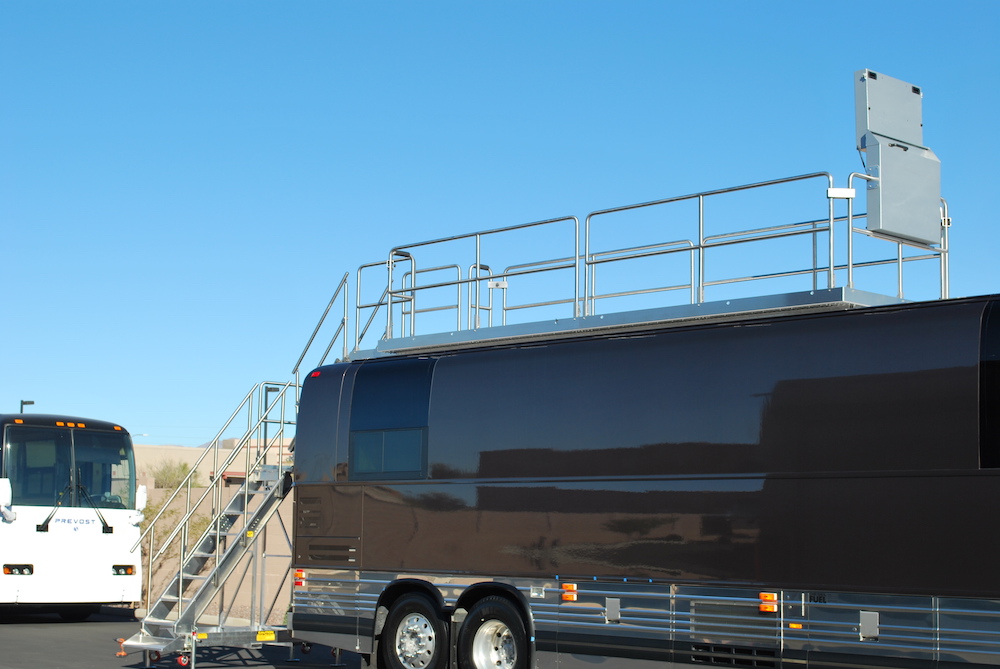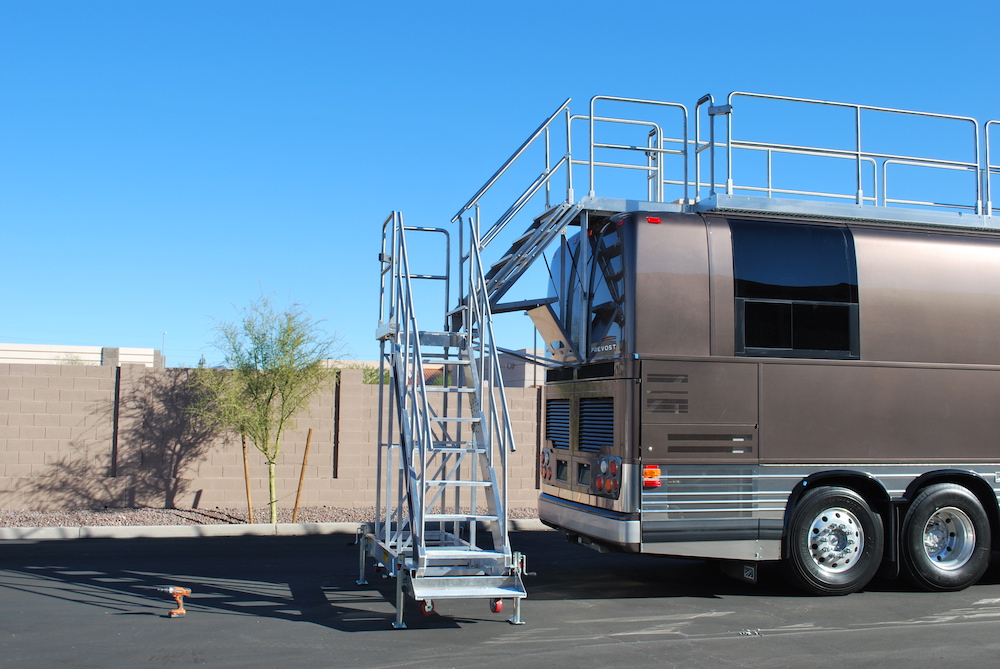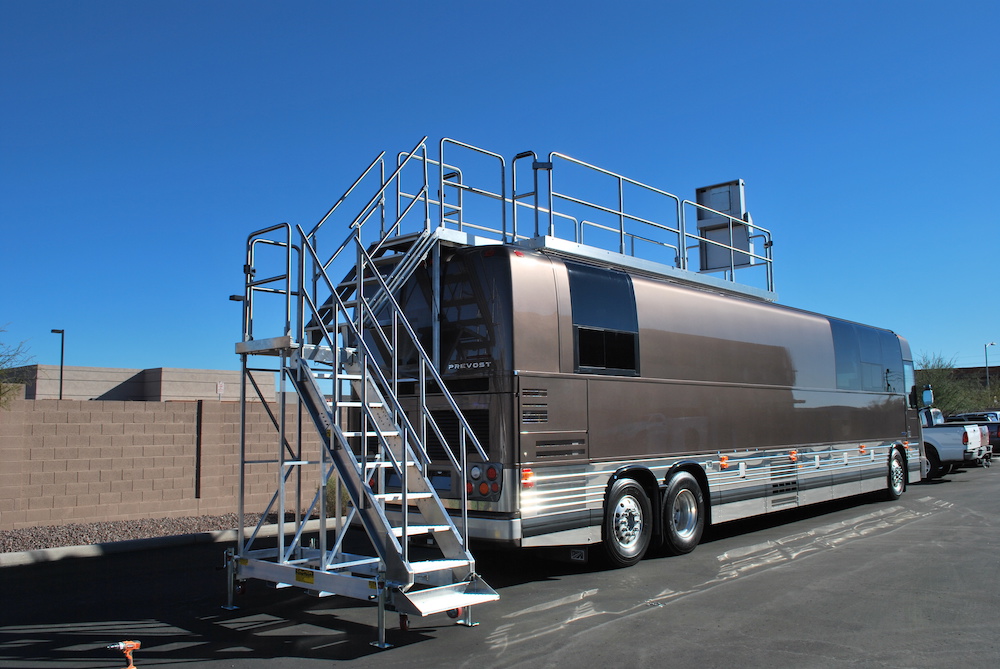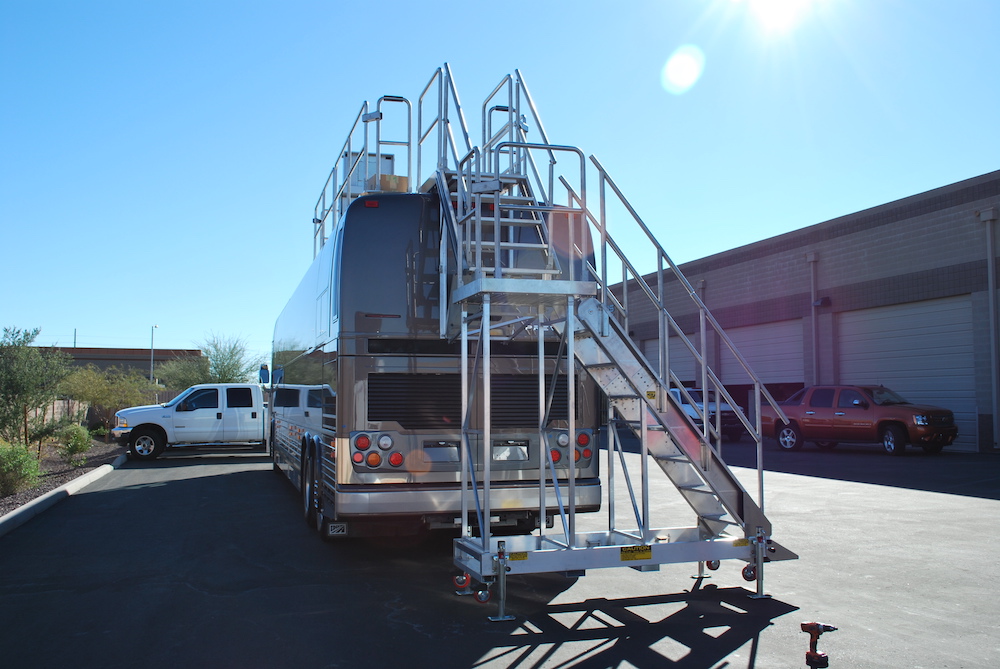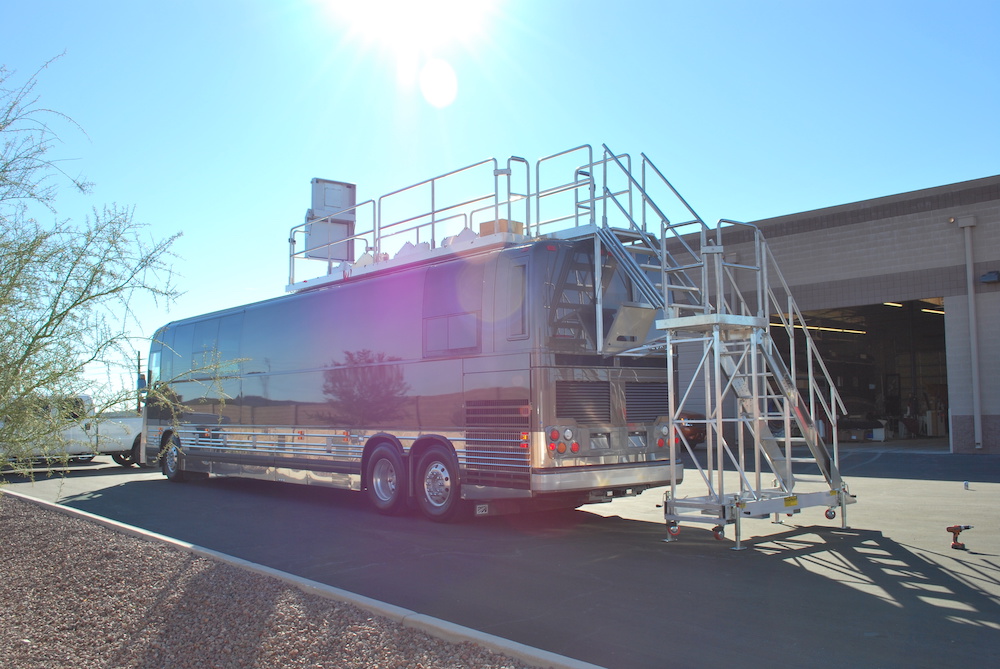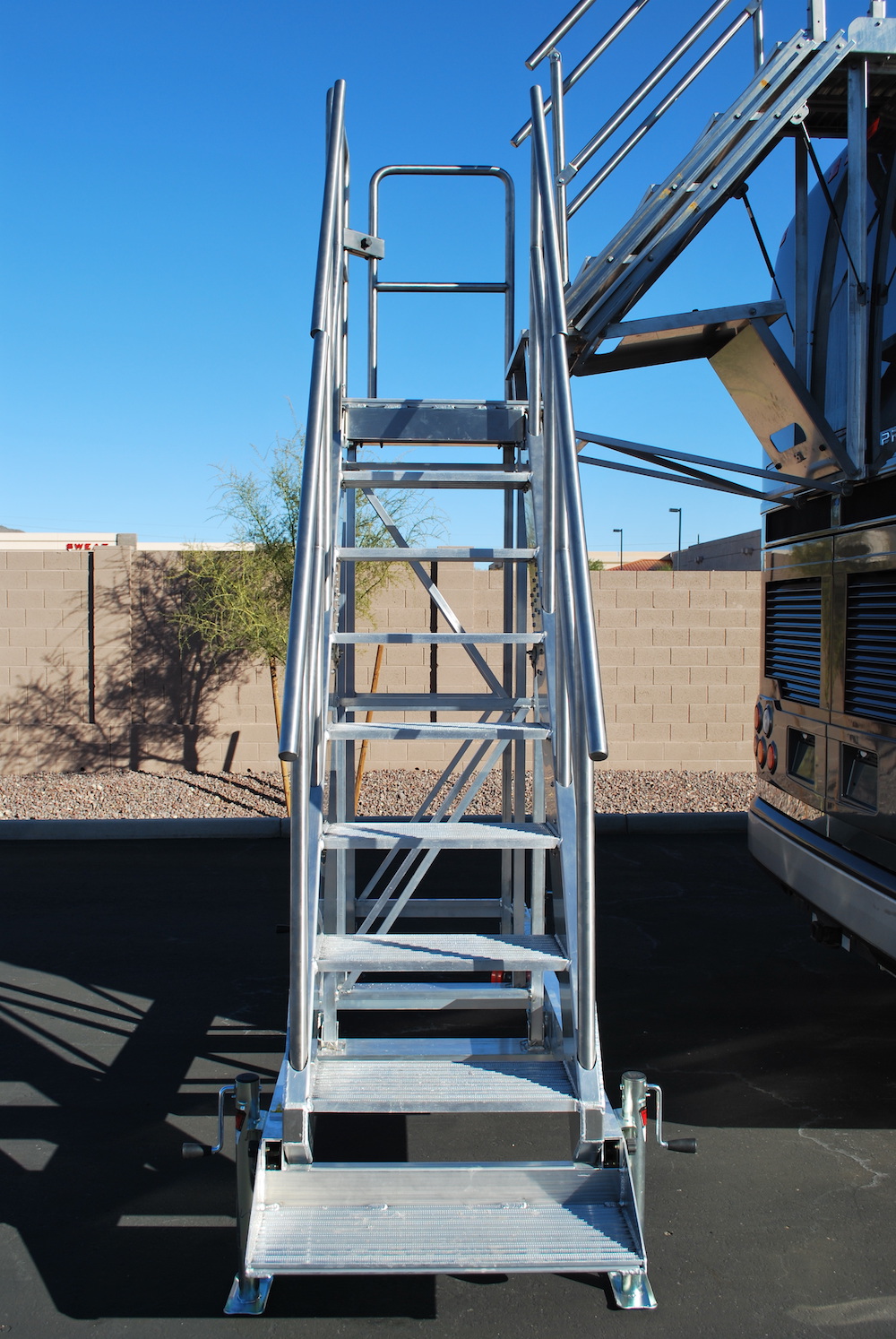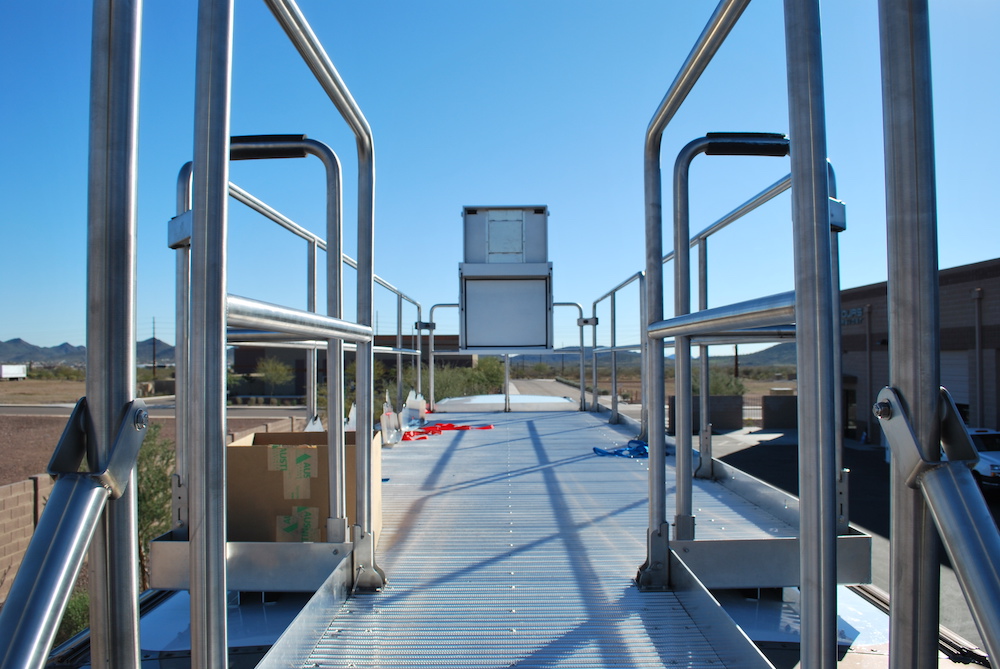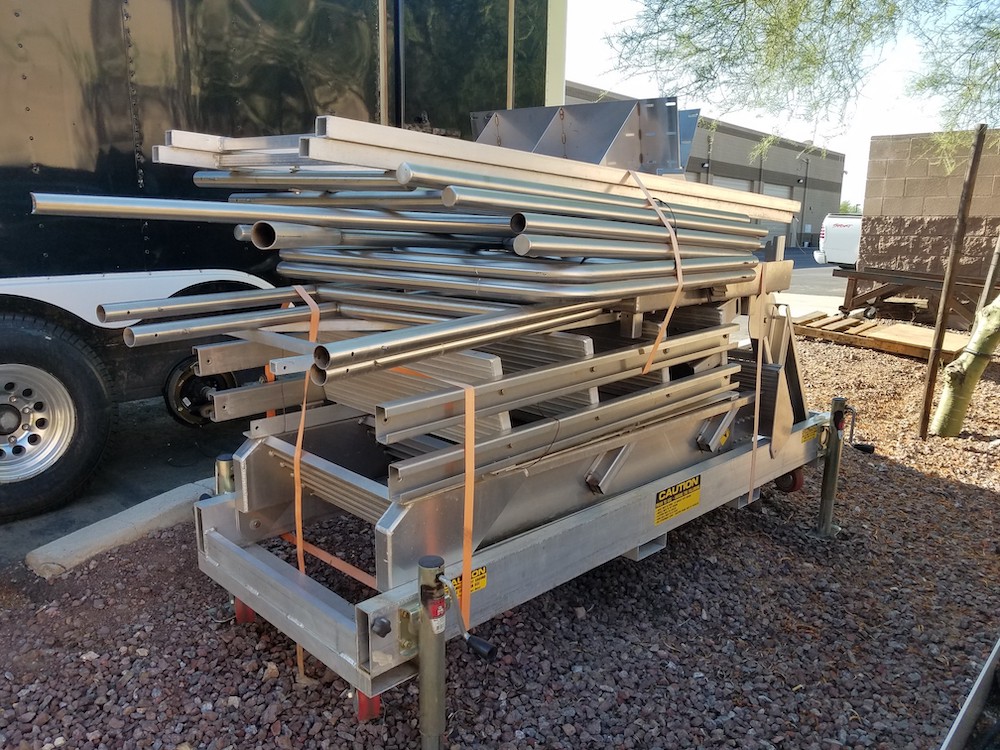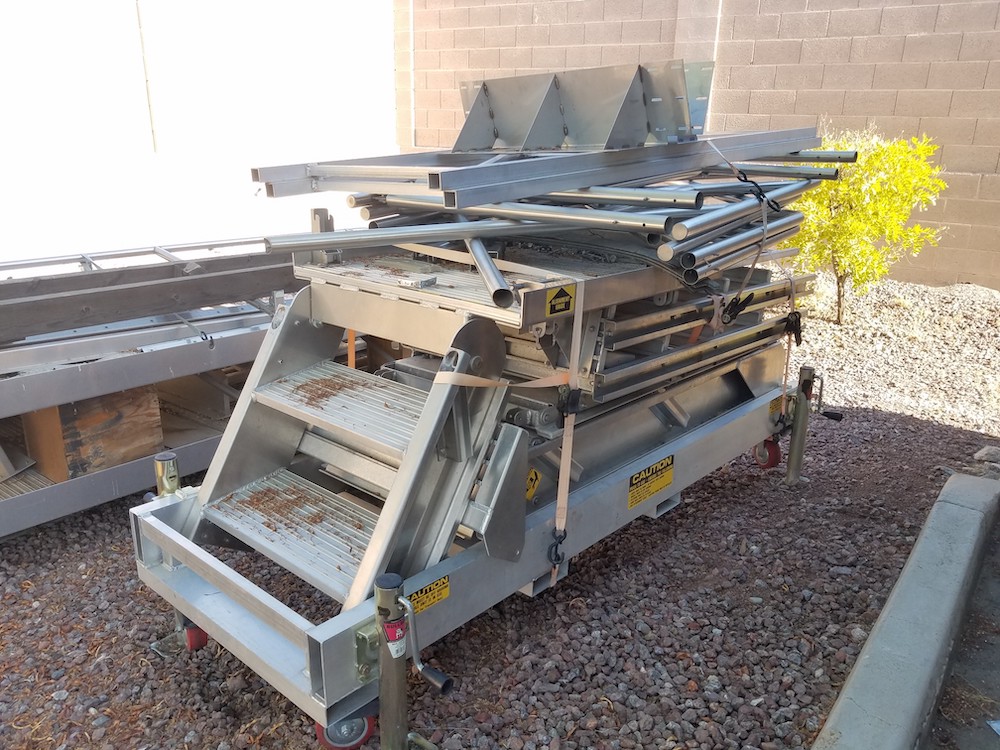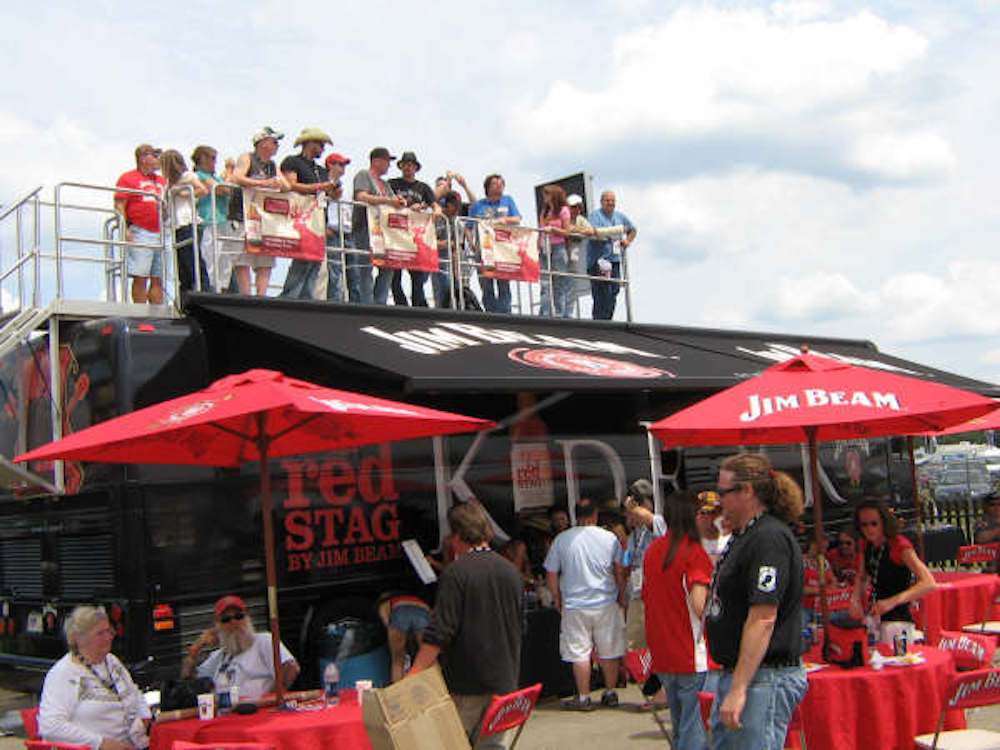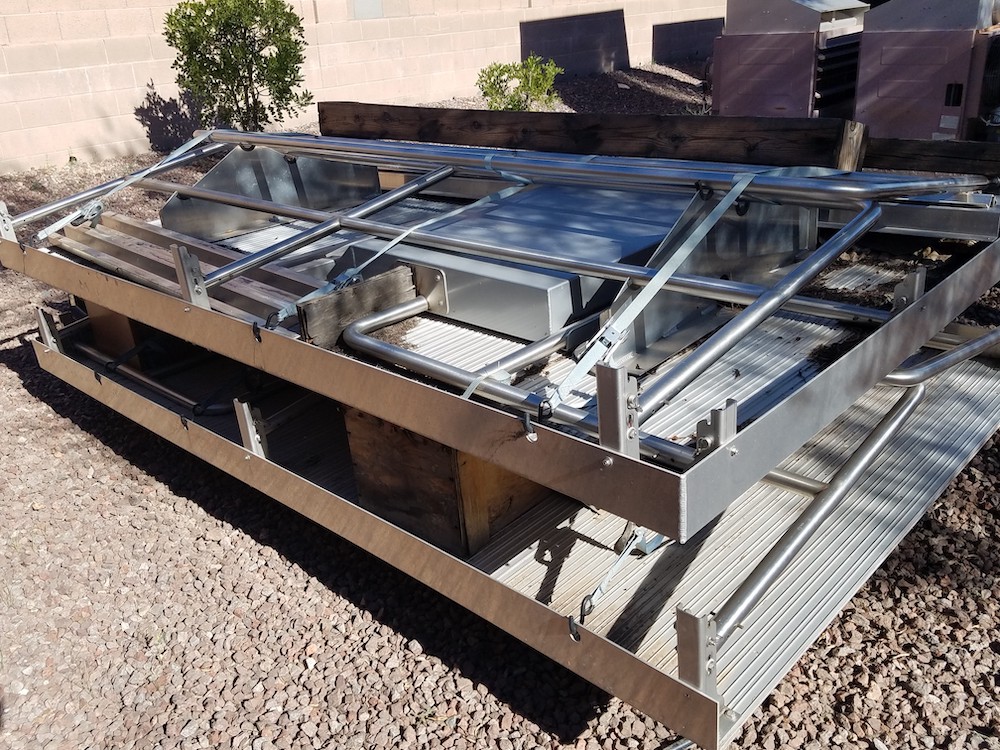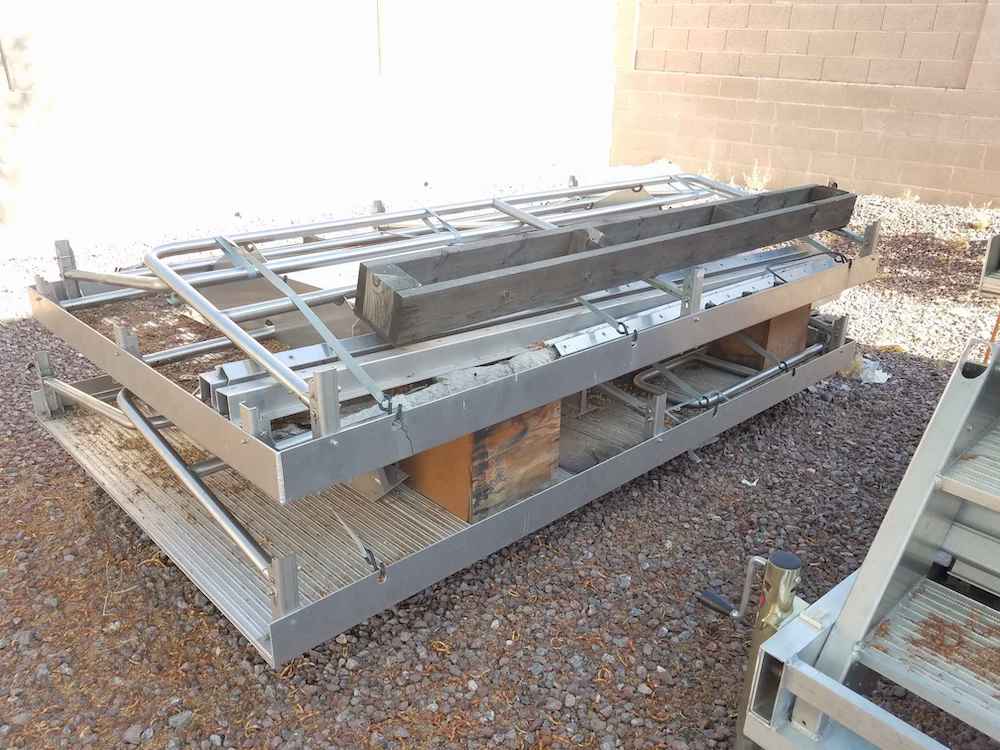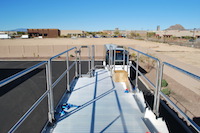 For Additional Information Please Contact :
Cheryl at 623-445-0111 or Email